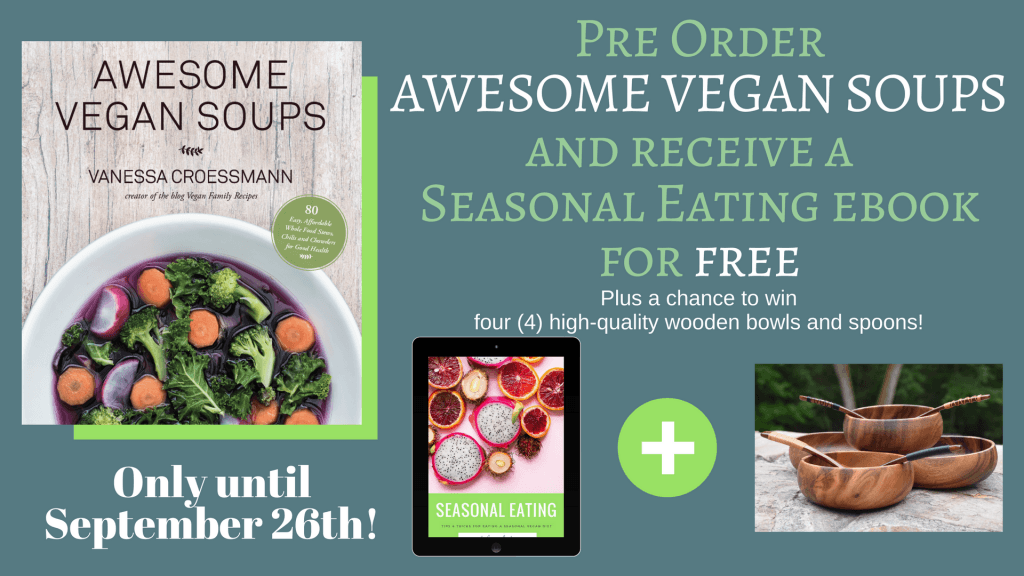 Who's excited for FREE stuff?!?
Everyone right? Silly question ;)
So…What's going on here?
In no time my cookbook will arrive in stores across the country.
As a giant "THANK YOU!" to my readers, I wanted to do something special.
Awesome Vegan Soups is not just a bunch of soups jumbled together. No, it's strategically been organized in a seasonal matter so you can enjoy soups all year around with the highest quality produce that is in season at the time.
To help get you geared up for all that seasonal goodness, I put together a "SEASONAL EATING" ebook that is ONLY available for those that pre-order my cookbook before it hits the shelves on September 26th!
To top it all off, I've put together a giveaway for four (4) wooden bowls & spoons!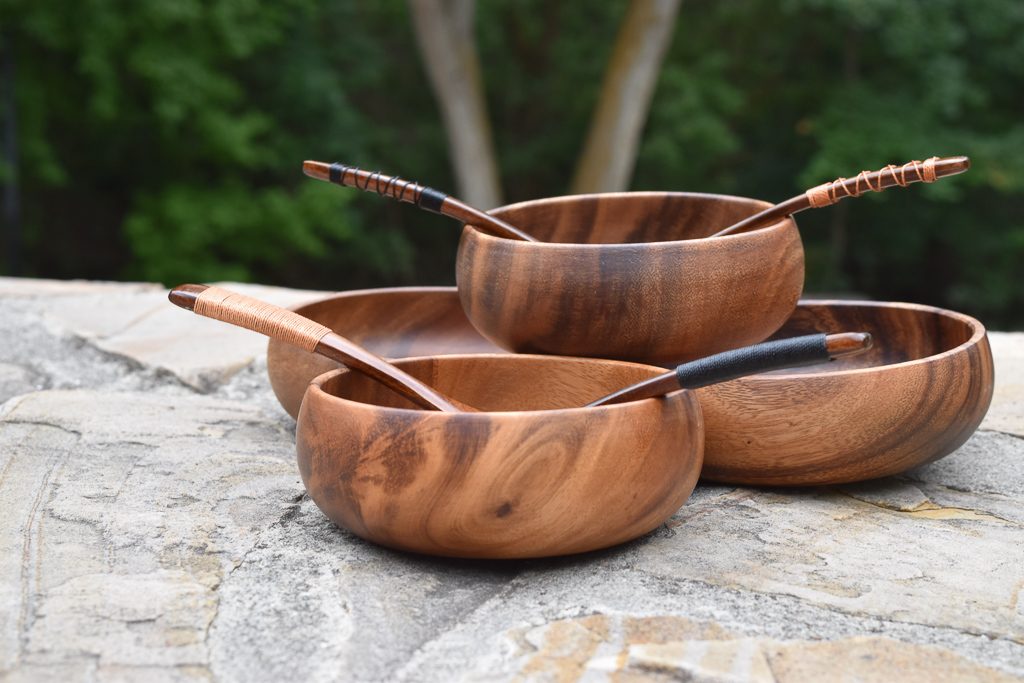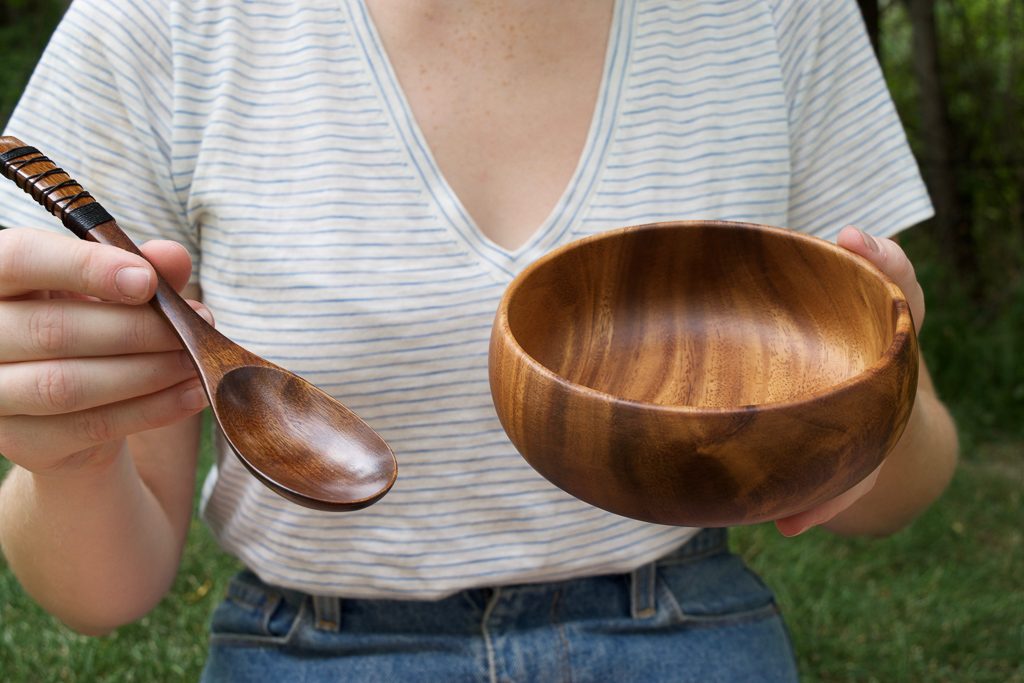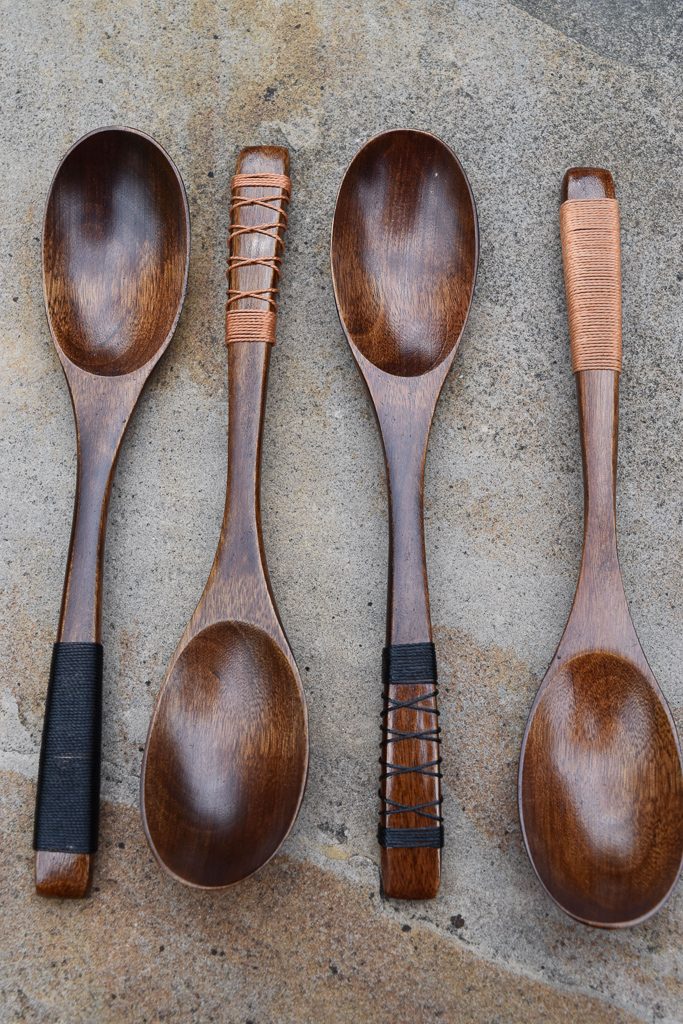 These wooden bowls can handle heat making them perfect for all the soups you'll soon be cooking!
I can't wait to see your gorgeous soup creations served in all these pretty bowls ;)
So before we go any further let's go over all the details :)
What Will I Get?
Every single person who pre-orders a copy of Awesome Vegan Soups will receive:
a Seasonal Eating ebook for Free
One (1) entry per book ordered for the bowl/spoon giveaway which consists of four (4) wooden bowls and four (4) spoons as pictured above
lots of love sent your way ;)
What do I have to do?
Pre-order your book at any location you would like. Here are some of the more obvious choices but most stores that carry books will allow you to pre-order my book.
Amazon
Barnes & Noble
Amazon (CA)
Amazon (co.uk)
Indiebound
Save the receipt/order confirmation
Send a picture of the order confirmation to me via email BEFORE September 26th!  –>>[email protected] or as facebook/instagram message. It really doesn't matter you reach out to me, I'll see it!
Be sure to include your email address so you can receive the ebook.
Let me know if you would like to be included in the giveaway.
Cross your fingers and hope your lucky name is drawn on September 26th!
Who can participate?
The ebook will be sent to anyone around the world. Location doesn't matter for it.
For the bowl/spoon giveaway, I can only accept entries from those located within the United States. 
What If I still have questions?
If you still have any questions, comment below or shoot me an email ;)
Good Luck!