Hi, I'm Maria from over at Creative Vegan Cooking, a blog dedicated to showing how delicious and fun healthy food can be! I would like to thank Vanessa for letting me guest post on her blog. Vegan Family Recipes is one of my favorite blogs – a down-to-earth and practical implementation of the vegan diet. I first discovered Vanessa's blog because she started commenting on my posts, and when I clicked the link in the comment, I saw mutual ground and the potential for a blogging friendship. Now, we are chit-chatting back and forth, commenting on each others blog posts!
The recipe I would like to share with you today is a simple and practical example of how delicious a plant-based vegan diet can be – without the awkward substitution dilemmas. This lentil-potato stew is hearty and comforting with healthy carbs from the potatoes, nutritious protein from the lentils, crisp veggie greenness from the bell pepper, and natural fat from old-fashioned peanut butter!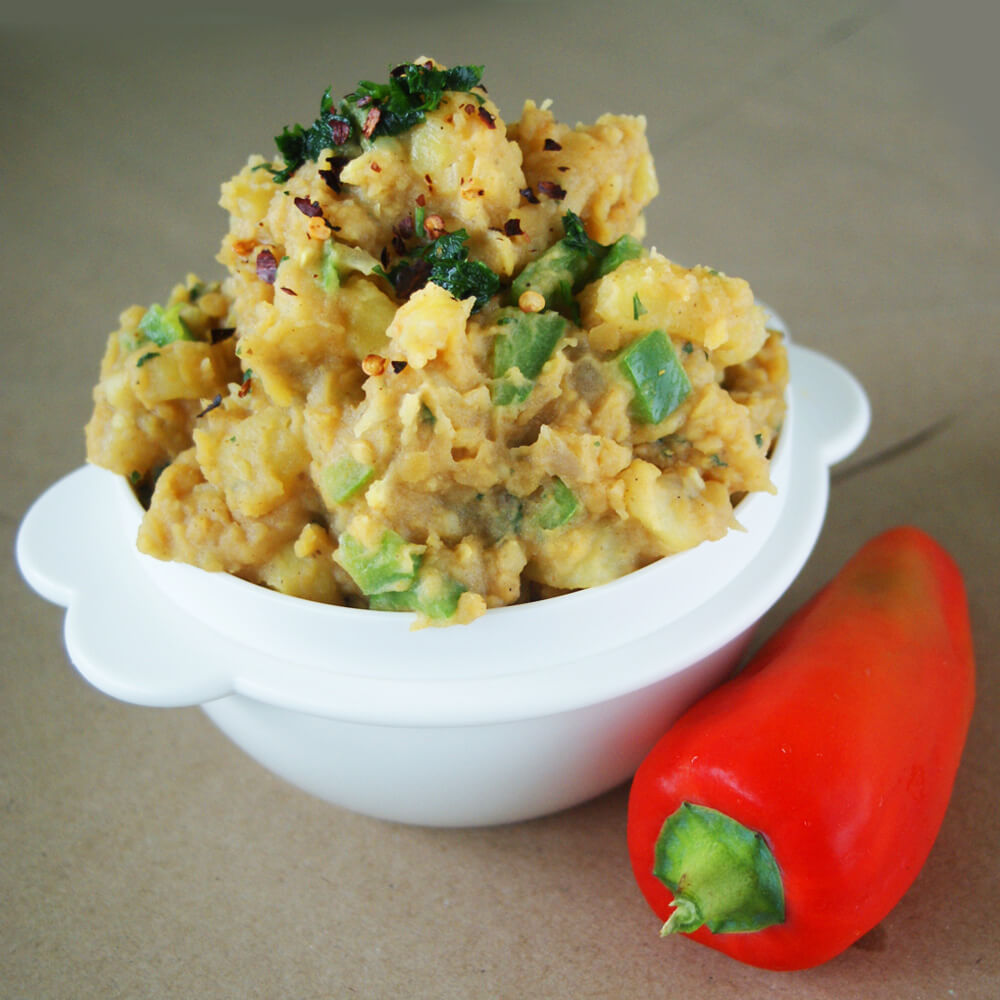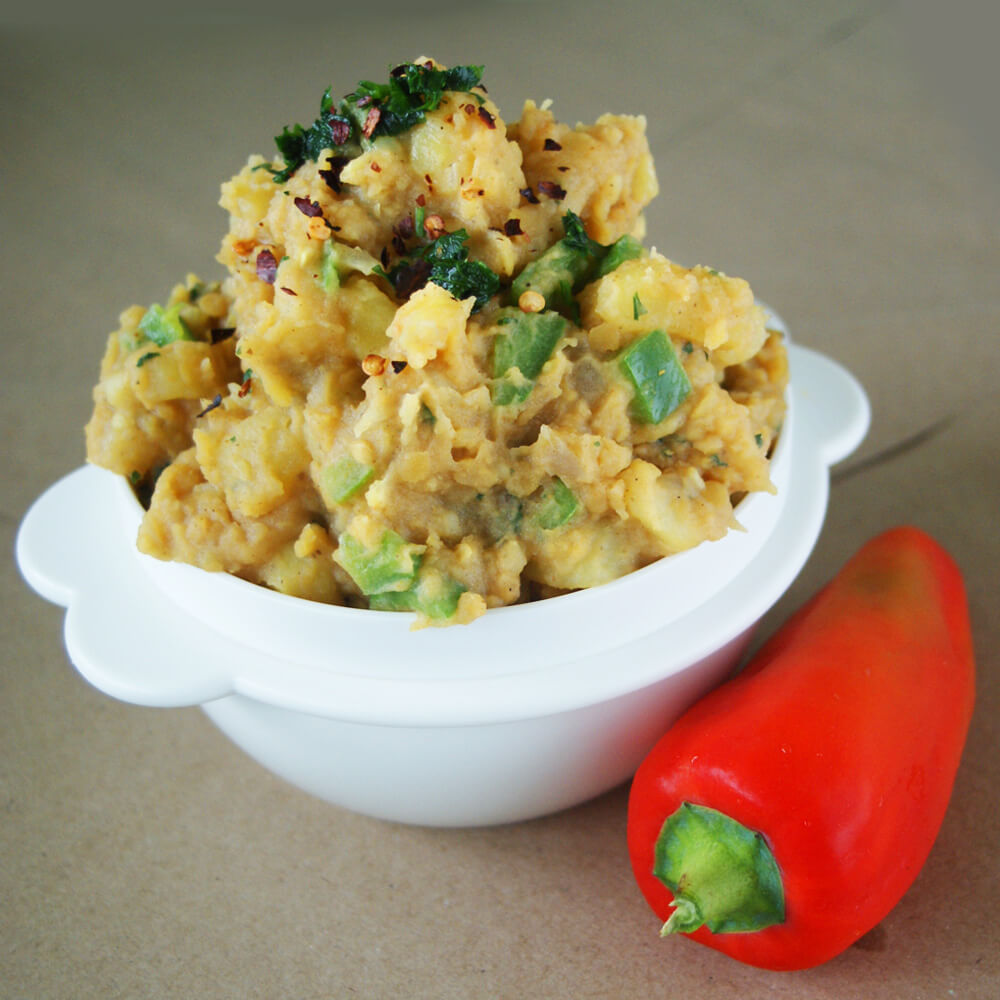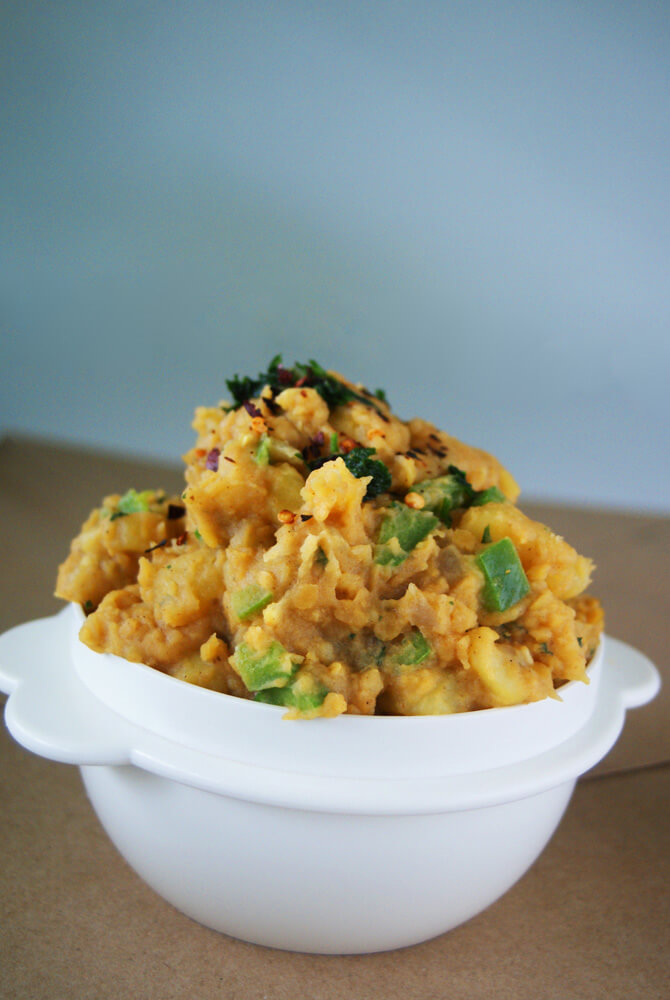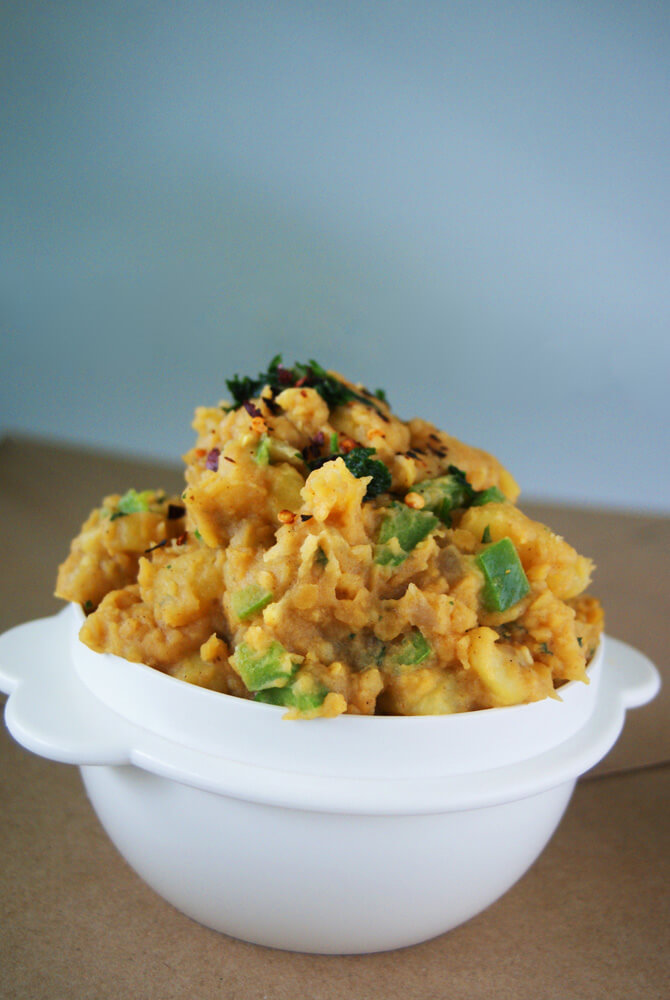 The only important thing to keep in mind when making this recipe is to cook the stew without lid to allow the water to evaporate. This is important. Do not reduce the amount of water in the recipe, as that would prevent the potatoes and lentils from cooking properly, and do not cook with the lid on, as that would retain too much water, resulting in soup instead of stew.
Keep that in mind, and you should have delicious, warming vegan stew in 40 min. – just like my mom used to make it! Serve with bread for a complete, delicious and nutritious, vegan meal.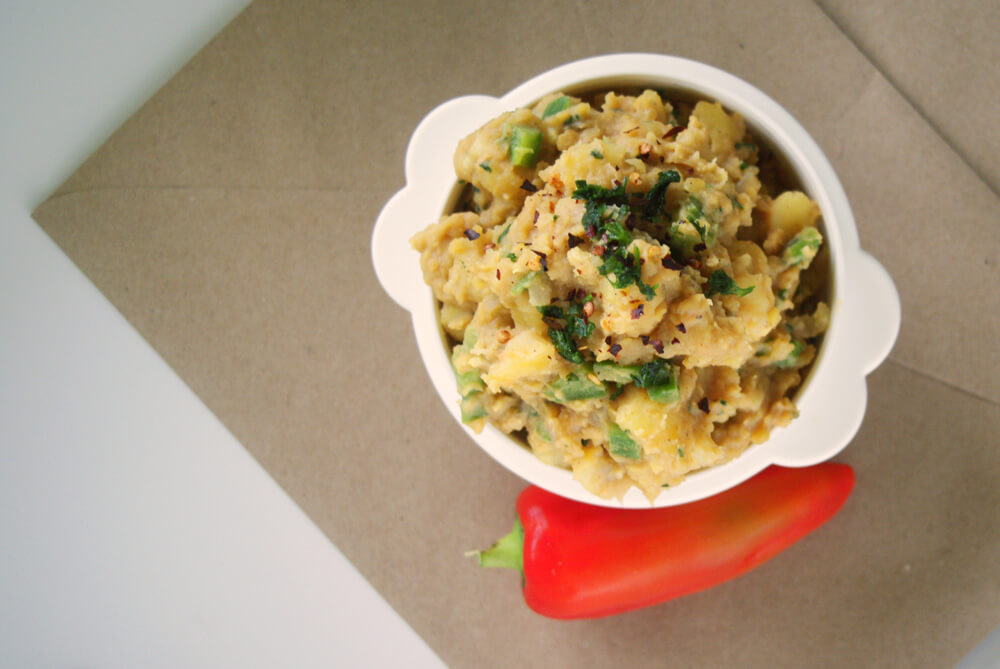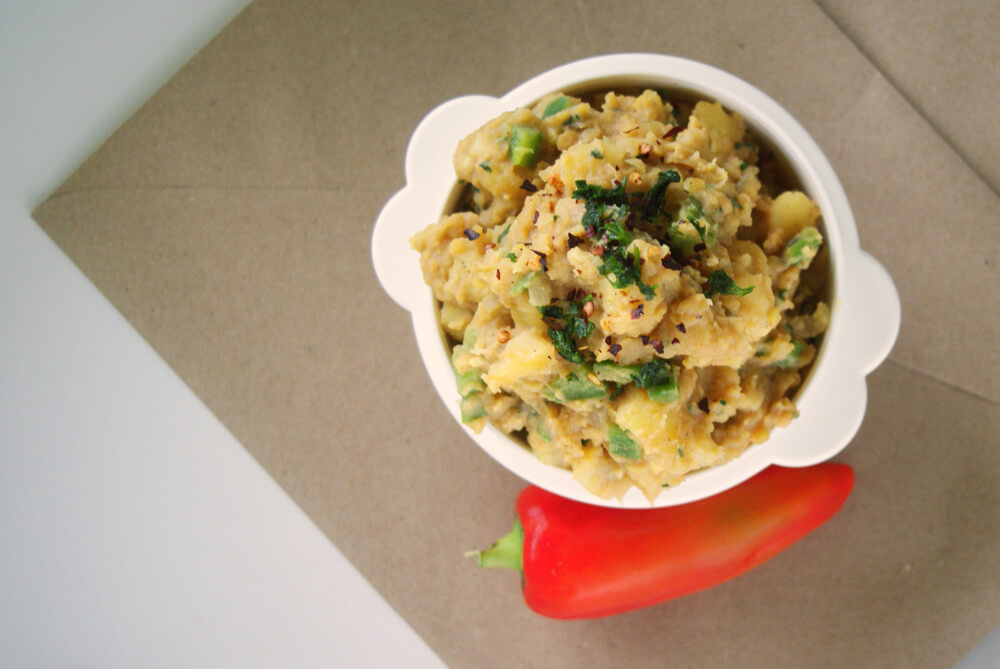 What is your go-to vegan/vegetarian recipe that is delicious on its own merit without relying on some dairy or meat substitution?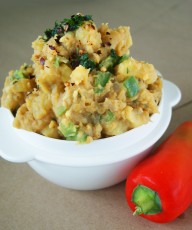 Curried Lentil-Potato Stew
Ingredients
4

c.

peeled diced potatoes

1/2

c.

red lentils

2

small onions

chopped

4

cloves

garlic

minced

1 1/2

c.

water

1

tsp.

curry powder

2

tsp.

salt

1

small green bell pepper

diced

1

Tbsp.

chopped fresh or frozen parsley

2

Tbsp.

creamy old-fashioned peanut butter

1/2

tsp.

paprika

optional
Instructions
Simmer potatoes, lentils, onion, garlic, water, curry, and salt without lid till potatoes are tender and water has evaporated, about 30 min. Stir a few times while cooking, and add more water if needed.

When potatoes are tender, add bell pepper, parsley, and peanut butter. Stir well to cream stew. Season with paprika if desired.

Serve warm. Good with bread.