It's here!
Well…almost. I'm so excited to announce that my first cookbook, Awesome Vegan Soups, is available for pre-order now!
Though it won't appear until September 26th, ( <– That's my Dad's Birthday…how bizarre is that?) you can make sure you are one of the first people to get your gorgeous hands on it by ordering it now ;)
Amazon
Barnes & Noble
Amazon (CA)
Amazon (co.uk)
Indiebound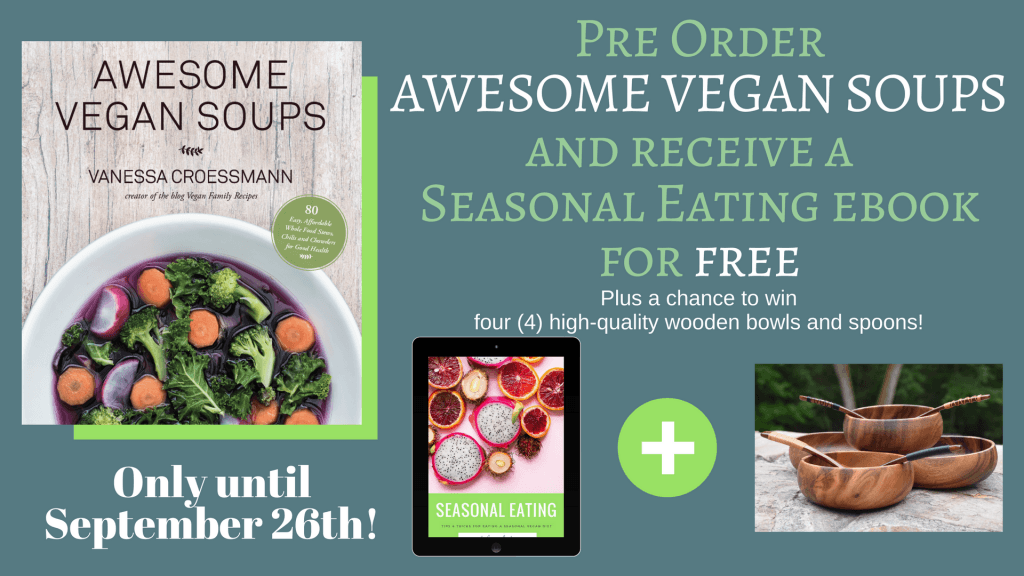 For more info on the FREE ebook and giveaway, CLICK HERE! 
Tell me more!
Maybe…I'm not sure on this one…you might have guessed that this cookbook is all about vegan soups. This isn't just any boring ol' cookbook on soups. This cookbook is so much more!
I didn't want to split it into your typical chapters based on the type of soups you might come across. So, no "Chili" chapter or "broth-based soups" chapter. Instead, it's seasonal! So, when you go to your local farmer's market and pick up fresh, seasonal produce in Spring (or Fall, Summer…you get the point) you'll be able to flip to the "Spring" chapter and find a fitting soup for those ingredients.
Take a look at some of the pictures from the recipes below and maybe you'll even be able to figure out to which season they belong ;)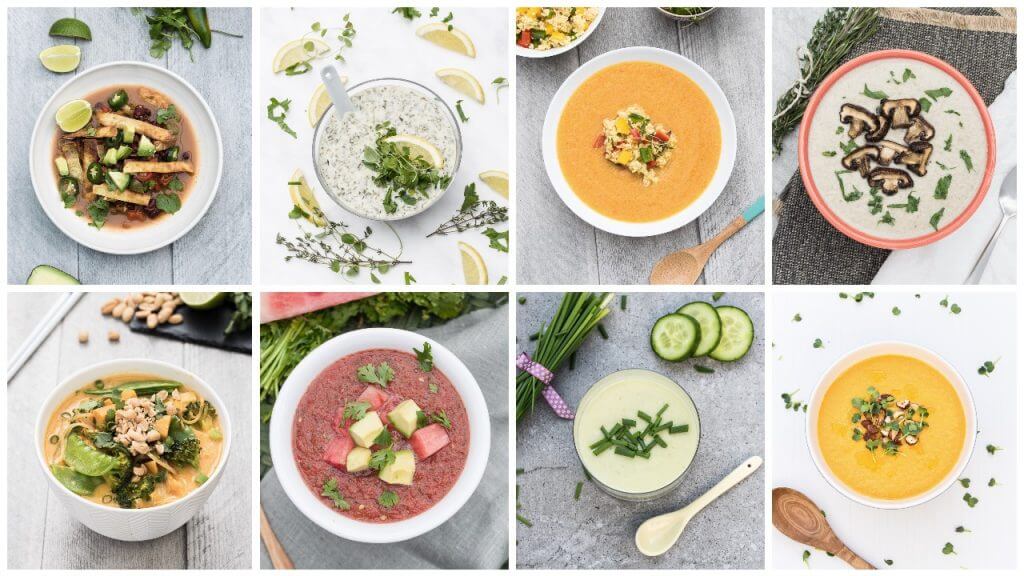 Did I mention that this cookbook also has THE BEST Vegan Faux Pho recipe?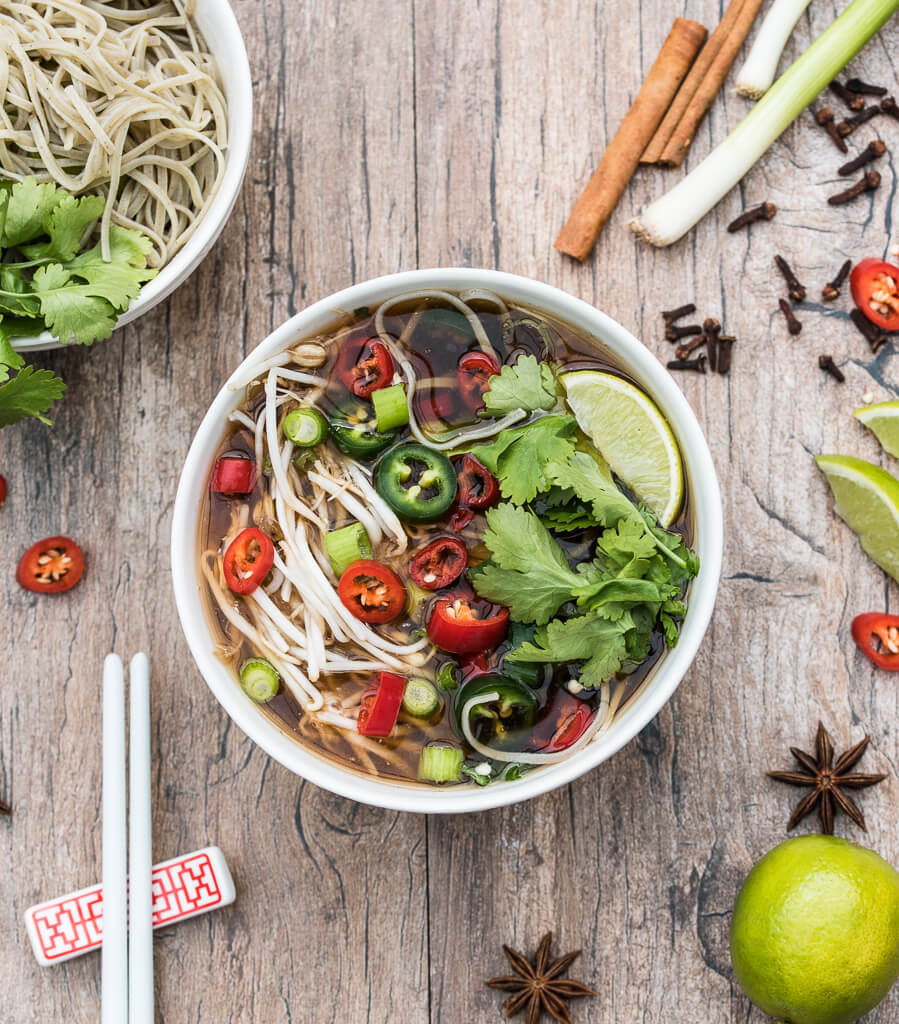 Excuse me while I go and make this 30 min healthy, Pho for the 200th time! Too good ;)
I'll post more info closer to the release date but here are some quick details:
80 healthy, seasonal, plant-based, whole food Soups + extra recipes (homemade vegetable broth, broth powder, pestos, croutons & more!)
Tips and info on healthy, vegan cooking.
All new, never before seen recipes!
All photography & recipes by Vanessa Croessmann <<– Hey! That's ME!
Release Date of Awesome Vegan Soups: September 26th!!!
if you've pre-ordered the cookbook be sure to follow these instructions to get your free gift ;)
Not convinced? Check out some of my favorite soup recipes on my blog now ;)