Red Lentil Chili is what's happening TONIGHT for dinner! Quick, easy, vegan and made in one-pot!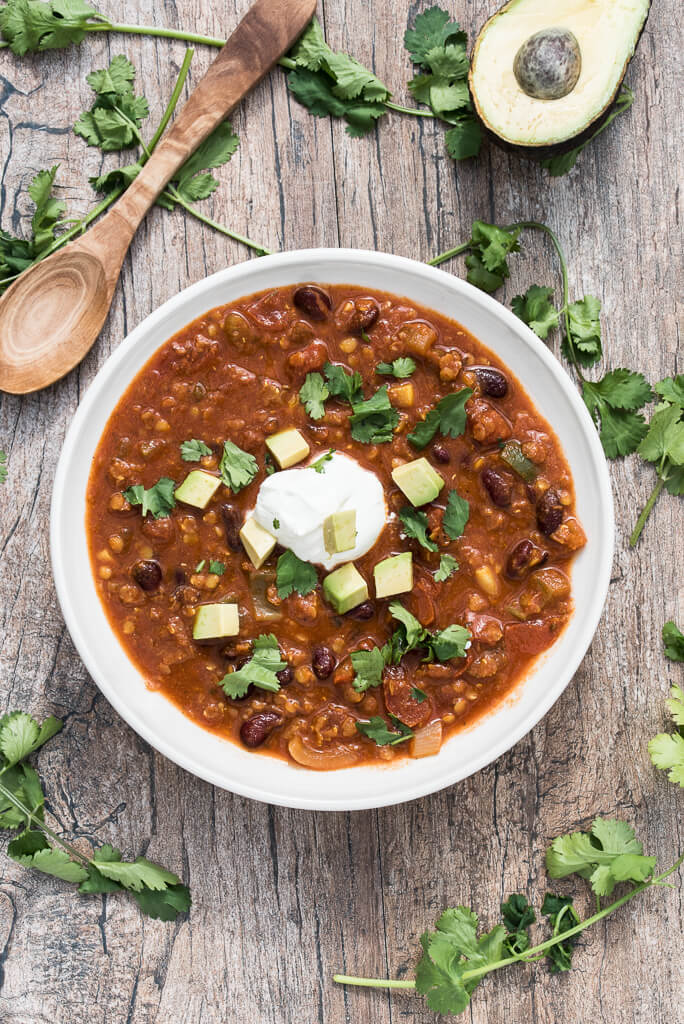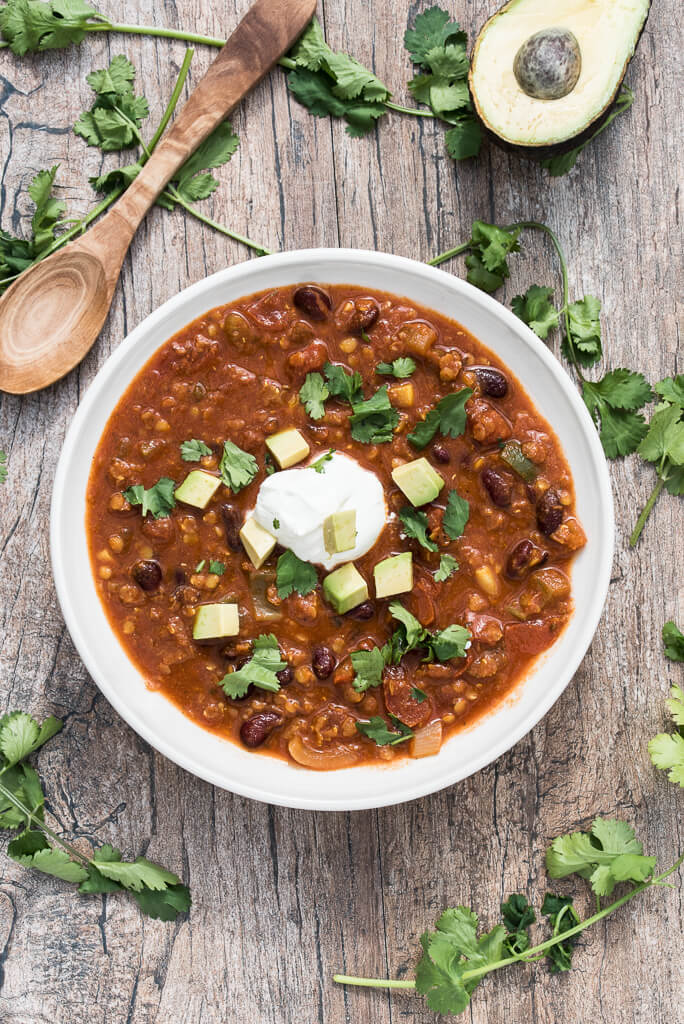 It's not quite cold enough for me to stop making hearty stews like this protein-packed Red Lentil Chili. Soon enough, it will be so warm that'll we'll only want cool, refreshing and light recipes. Now though...it's COLD and I want some CHILI!
I've been sugar-free for 23 days now! Wow! I can't say it's been easy. So, to comfort myself (damn you, chocolate!) I've been reaching for warm and filling meals that don't even give my body the chance to say, "Hey, I could go for something sweet NOW!".
I've made this Red Lentil Chili numerous times over the past years. It doesn't take long to make. It's almost like you're cheating the whole chili process. Which is fine with me, when I've got two little, hungry boys asking when dinner is ready.
The red lentil chili finally smacked me in the face last week and I suddenly couldn't wrap my mind around the fact that I haven't shared this recipe on my blog. Then again, I just finished up the final manuscript for my Seasonal Soup Cookbook (YAY!! Trying to contain my excitement!) and of all the soups I included in the book, I didn't add this one either. Bizarre. Couldn't tell you why. I have no idea.
I mean, just look at it!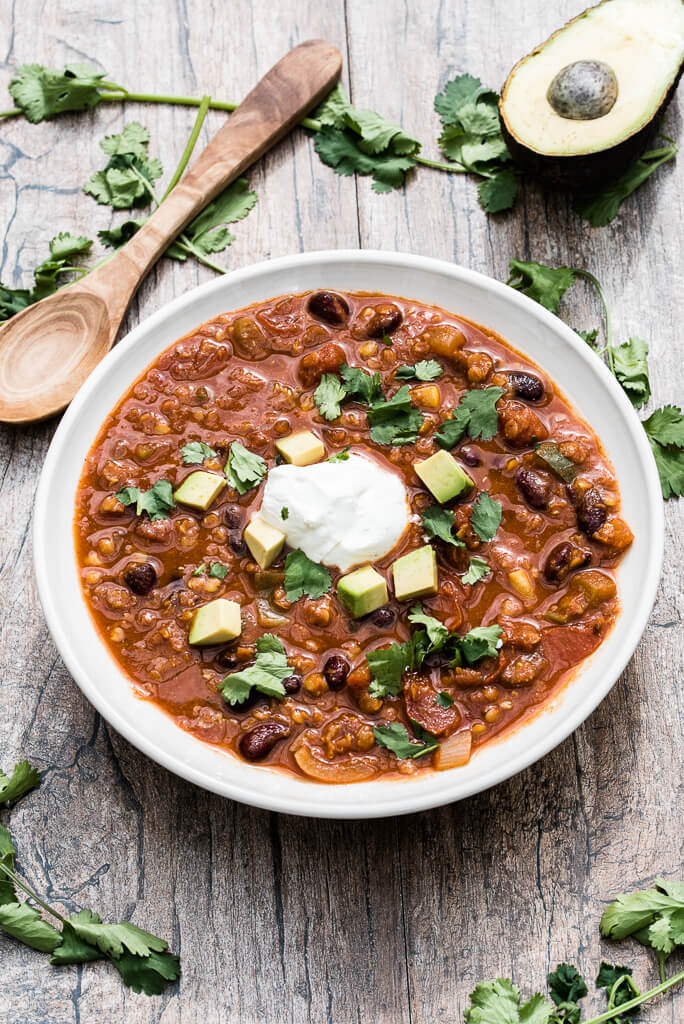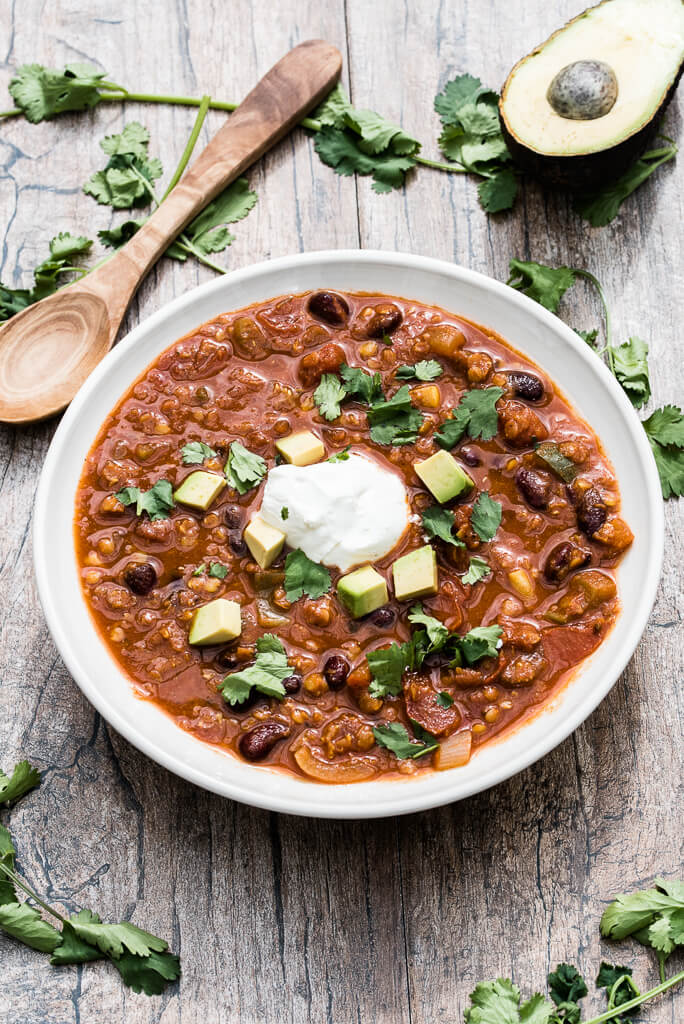 It's just begging to be shared!
Even without the toppings...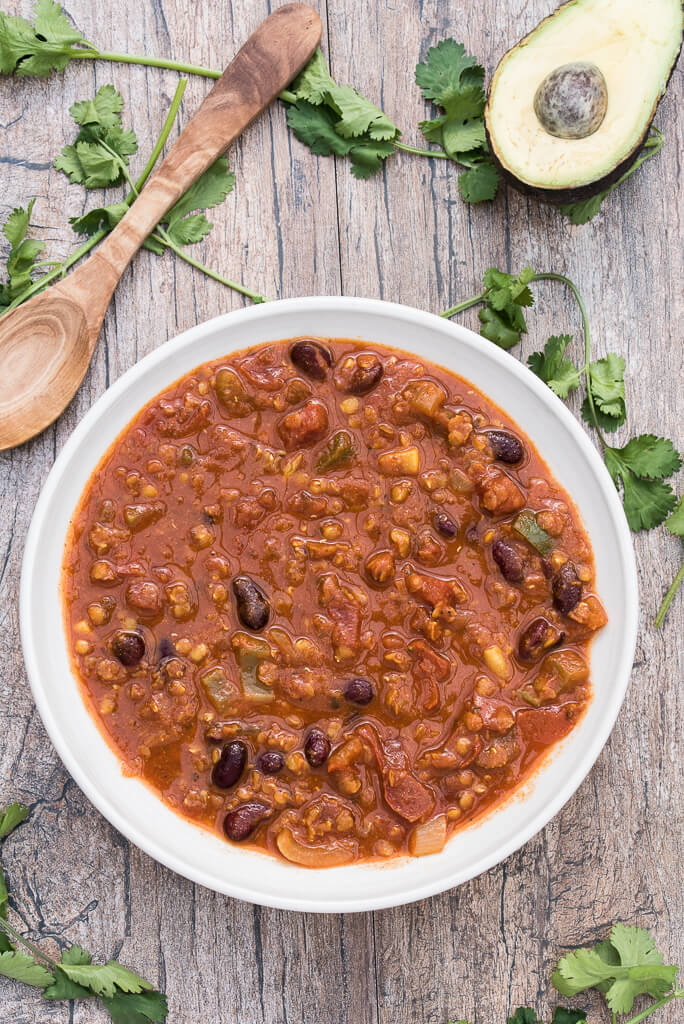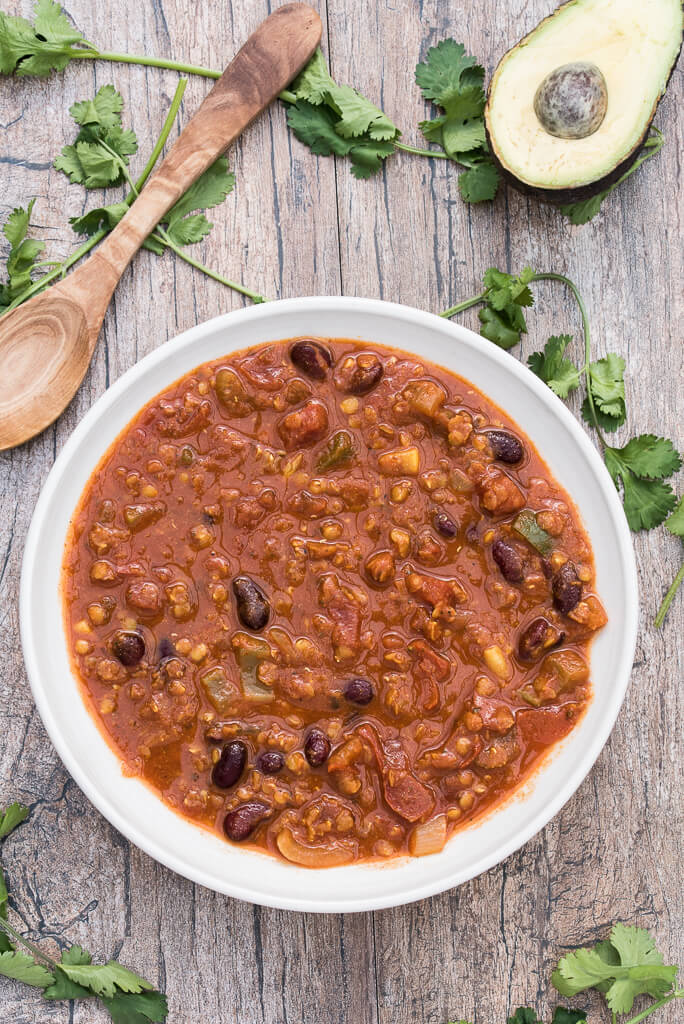 But let's be real. Chili is all about those toppings.
With this red lentil chili though, I like to keep it simple with just a dollop of vegan sour cream, some diced avocado, and a sprinkle of cilantro. Perfection!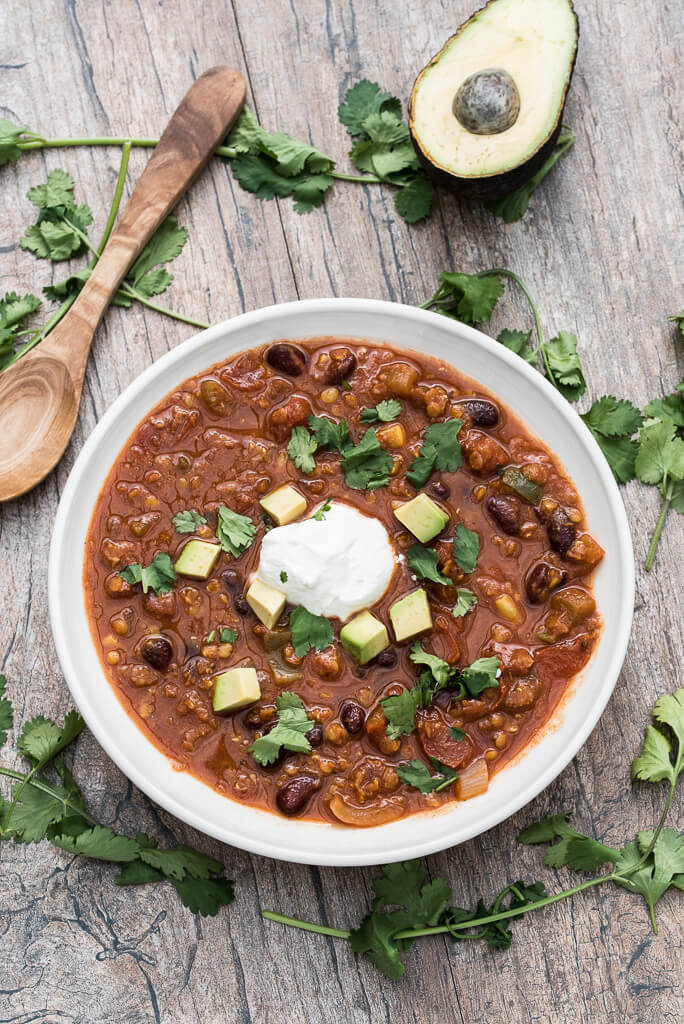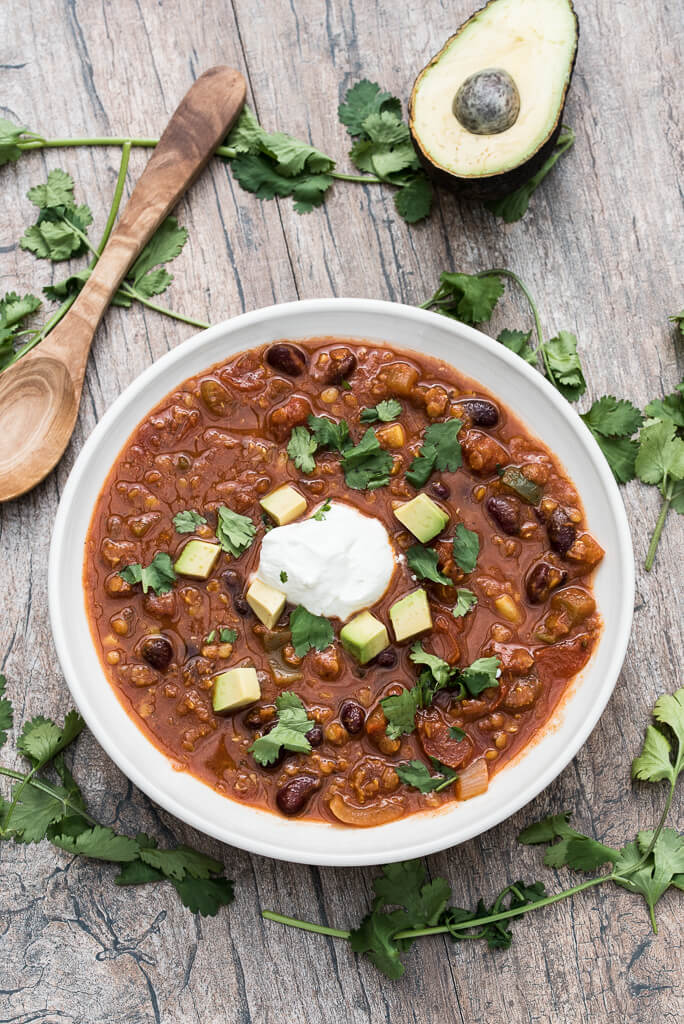 Now dig in! You know you want to!!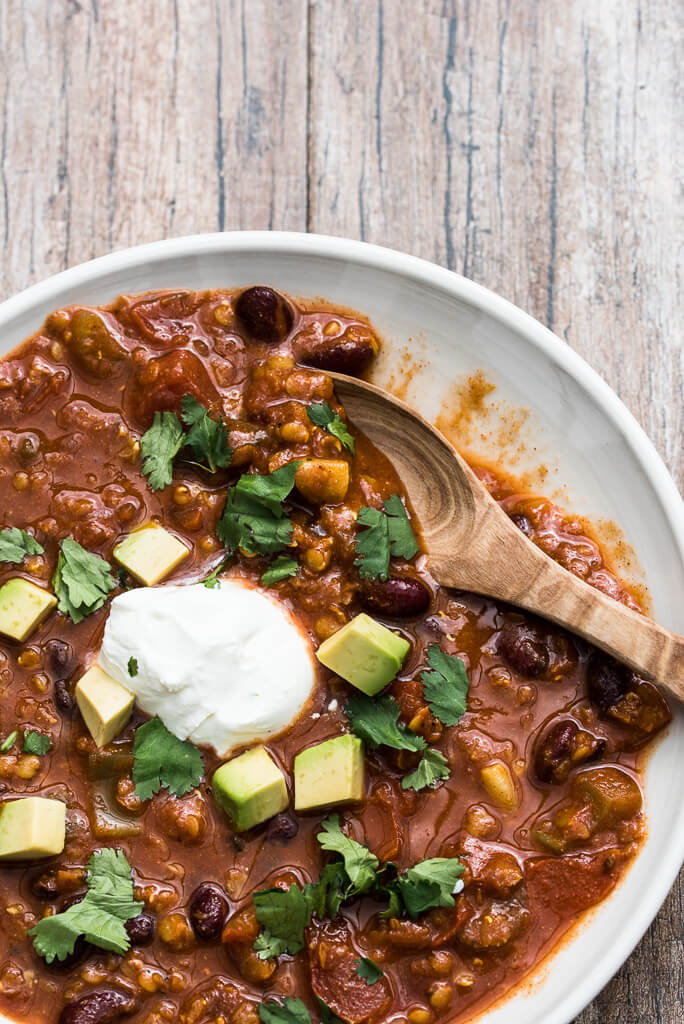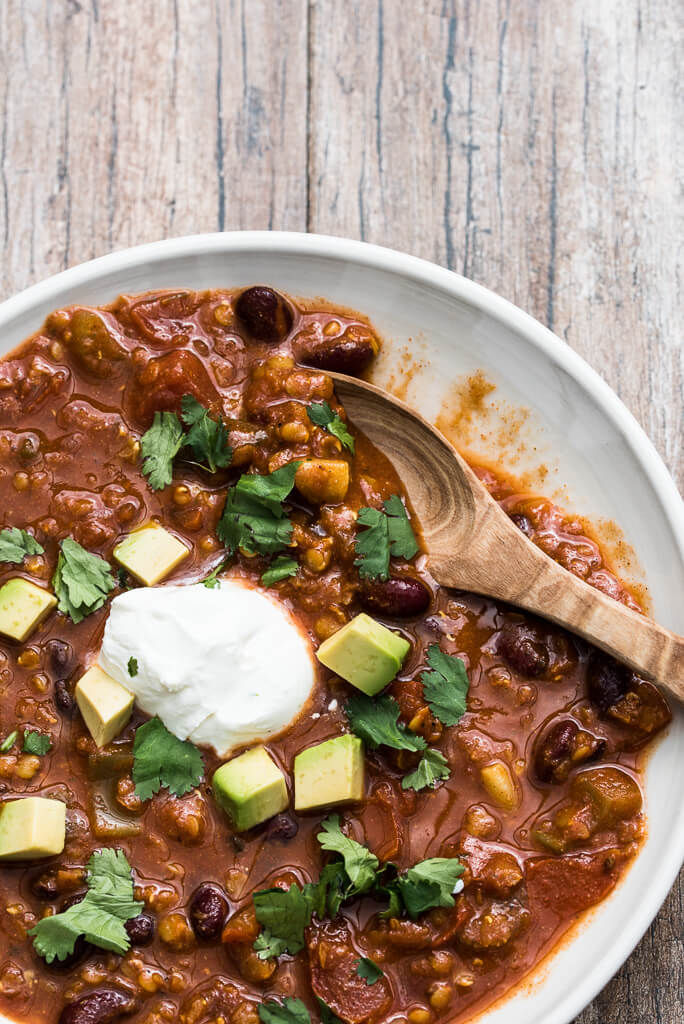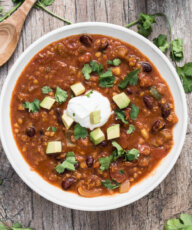 Quick Red Lentil Chili
This quick n' easy Red Lentil Chili comes together in under an hour and in one pot. This protein packed vegan chili is an absolute family favorite!
Ingredients
2

teaspoons

Olive Oil

1

Yellow Onion

diced

Chili Pepper of choice

finely diced (optional)

3

cloves

of Garlic

minced

2

tablespoons

Smoked Paprika

1 to 2

tablespoons

ground Cumin

2

teaspoons

dried Oregano

2

tablespoons

Chili Powder

1

tablespoon

Turmeric

optional

2

stalks

Celery

diced

1

Green Bell Pepper

diced

4

Roma Tomatoes

diced

1

cup

dried Red Lentil

rinsed

4

cups

low sodium Vegetable Broth

2

cups

Water

⅓

cup

Tomato Paste

1

cup

Kidney Beans

rinsed and drained from a can or soaked and boiled
Toppings
Vegan Sour Cream

Cilantro

Avocado

Chipotle Hot Sauce

optional
Instructions
Heat the olive oil in a large stock pot. Add the diced onion and cook for 5 to 7 minutes over medium-high heat until onions become slightly translucent.

If you want extra heat in your chili, you can add a finely diced chili pepper now along with the garlic and spices. I usually don't add any and use a mild chili powder because I have a toddler and child eating this as well.

Add the minced garlic, paprika, cumin, oregano, chili powder and turmeric. Cook, stirring often for 2 minutes until spices and garlic become fragrant.

Add the celery, bell pepper, and tomatoes. Stir the vegetables together with the spices and cook for another 2 minutes before adding the red lentils, broth, water and tomato paste. Bring to a boil, then reduce heat, cover and simmer for at least 20 minutes until the red lentils are cooked.

Add the kidney beans and simmer for another 5 minutes.

Serve the chili hot with your favorite toppings like vegan sour cream, cilantro, avocado and extra hot sauce.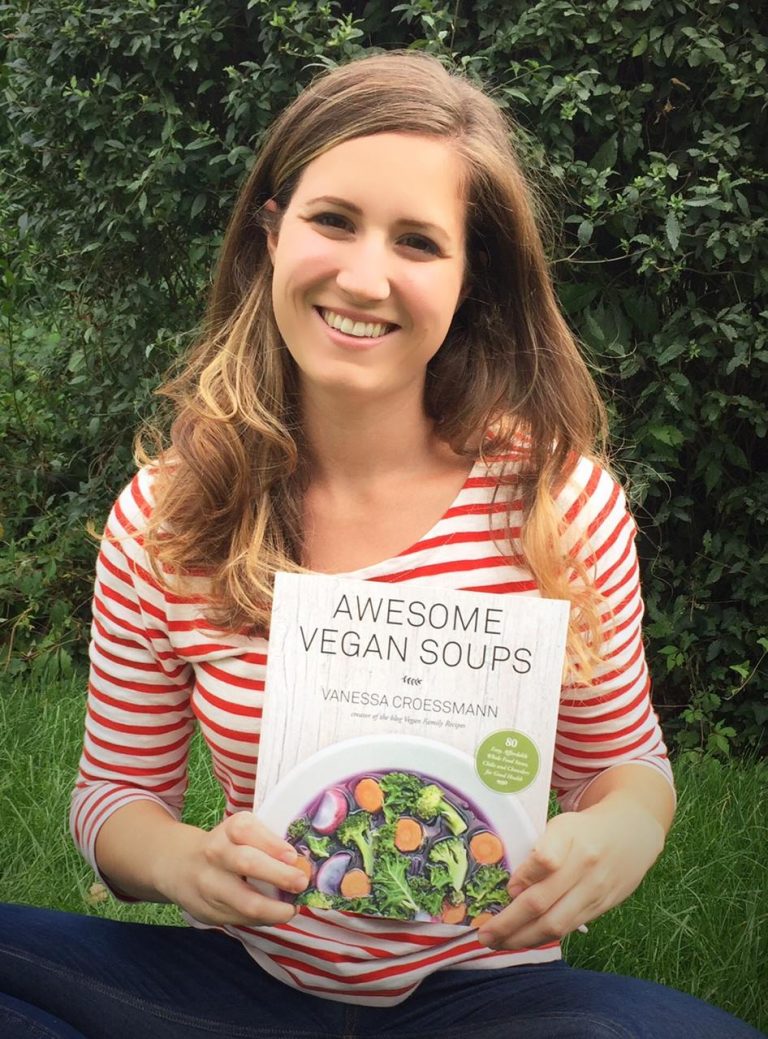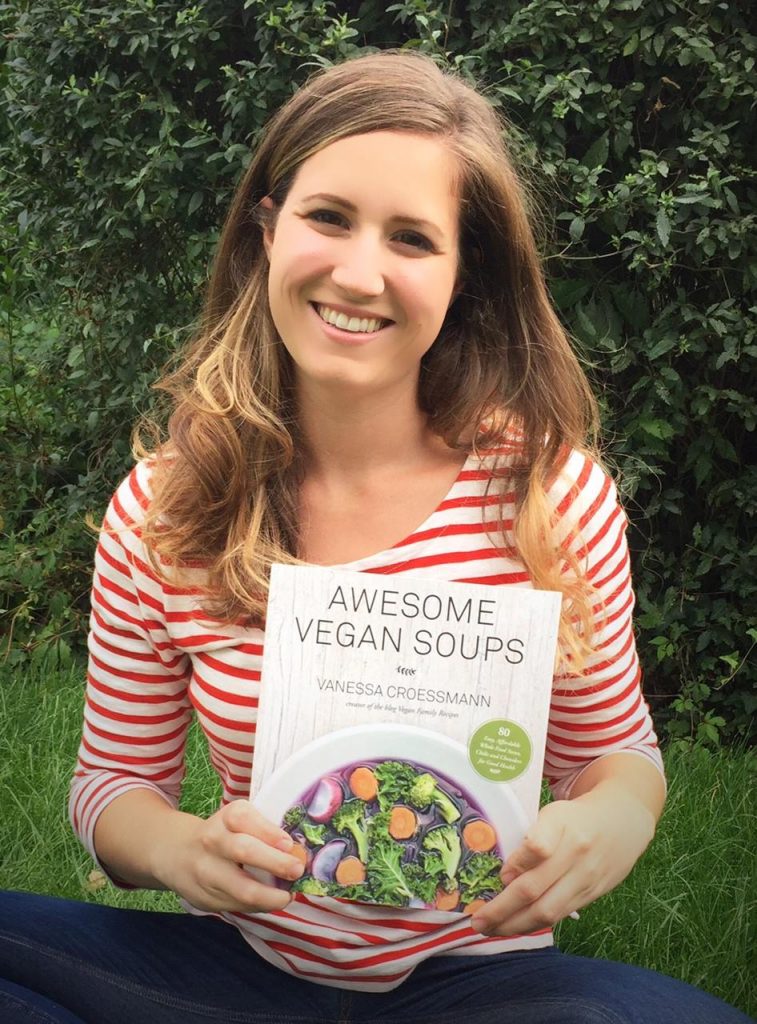 Don't forget to grab your copy of my cookbook, Awesome Vegan Soups!
The soups in my cookbook are:
Seasonal
Don't use weird, hard to find ingredients
nearly all gluten-free and kid-friendly
accompanied by a large picture
CrAzY Delicious!!
Learn more about the cookbook ---> HERE! 
If this Red Lentil Chili has too much fiber and protein in it then give my Easy Vegan Chili or Tempeh Chili a try instead ;)