It's here!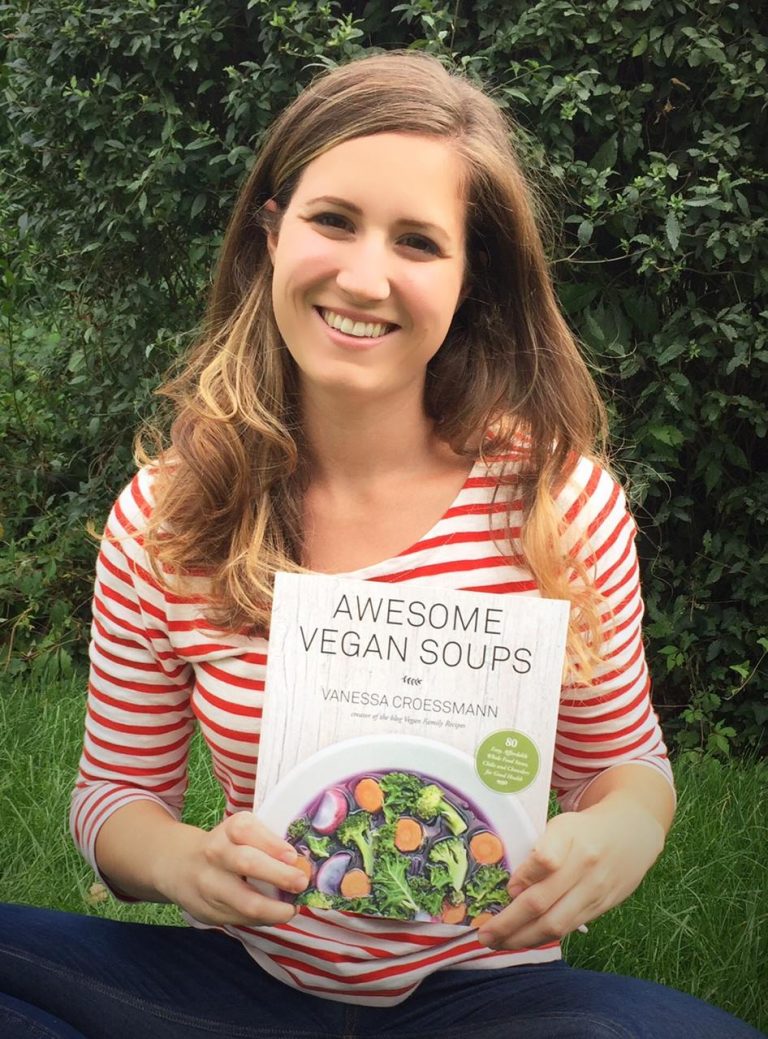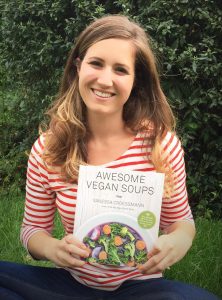 Finally my cookbook has hit the shelves! It's great to see and hold something that you have worked so hard on. As well as buying it in stores, you can of course also grab your copy online. Here are a few below ;)
Amazon
Barnes & Noble
Amazon (CA)
Amazon (co.uk)
Indiebound
Tell me more!
Maybe...I'm not sure on this one...you might have guessed that this cookbook is all about vegan soups. This isn't just any boring ol' cookbook on soups. This cookbook is so much more!
I didn't want to split it into your typical chapters based on the type of soups you might come across. So, no "Chili" chapter or "broth-based soups" chapter. Instead, it's seasonal! So, when you go to your local farmer's market and pick up fresh, seasonal produce in Spring (or Fall, Summer...you get the point) you'll be able to flip to the "Spring" chapter and find a fitting soup for those ingredients.
Take a look at some of the pictures from the recipes below and maybe you'll even be able to figure out to which season they belong ;)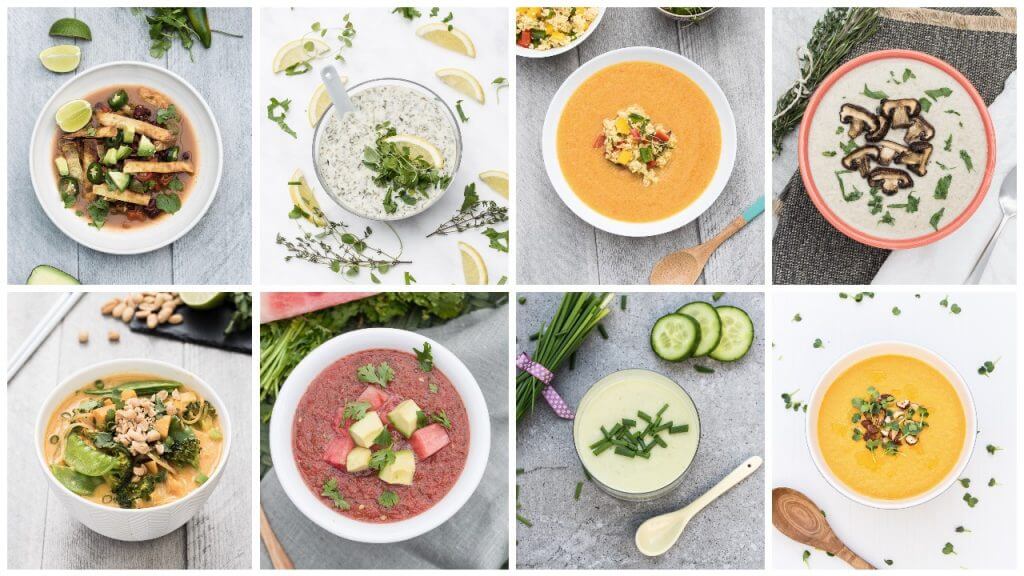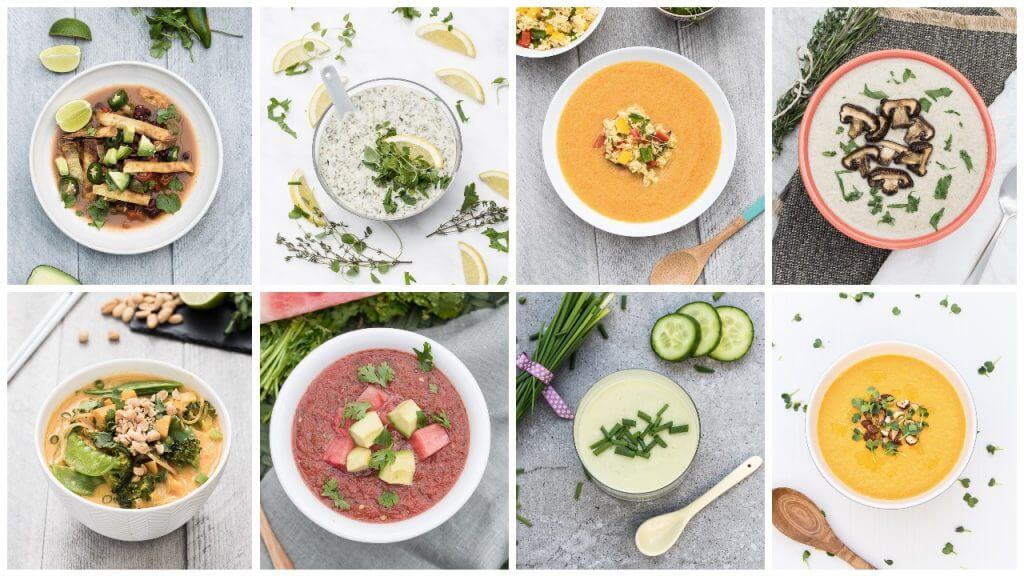 Did I mention that this cookbook also has THE BEST Vegan Faux Pho recipe?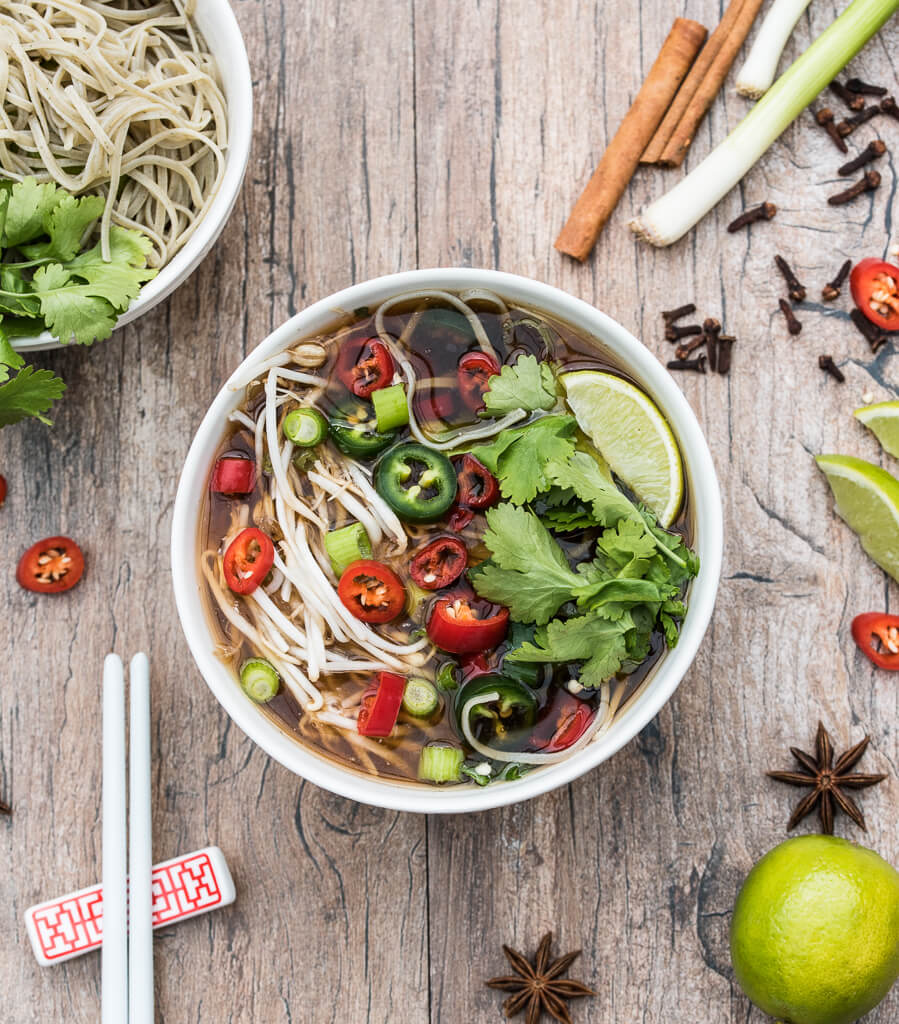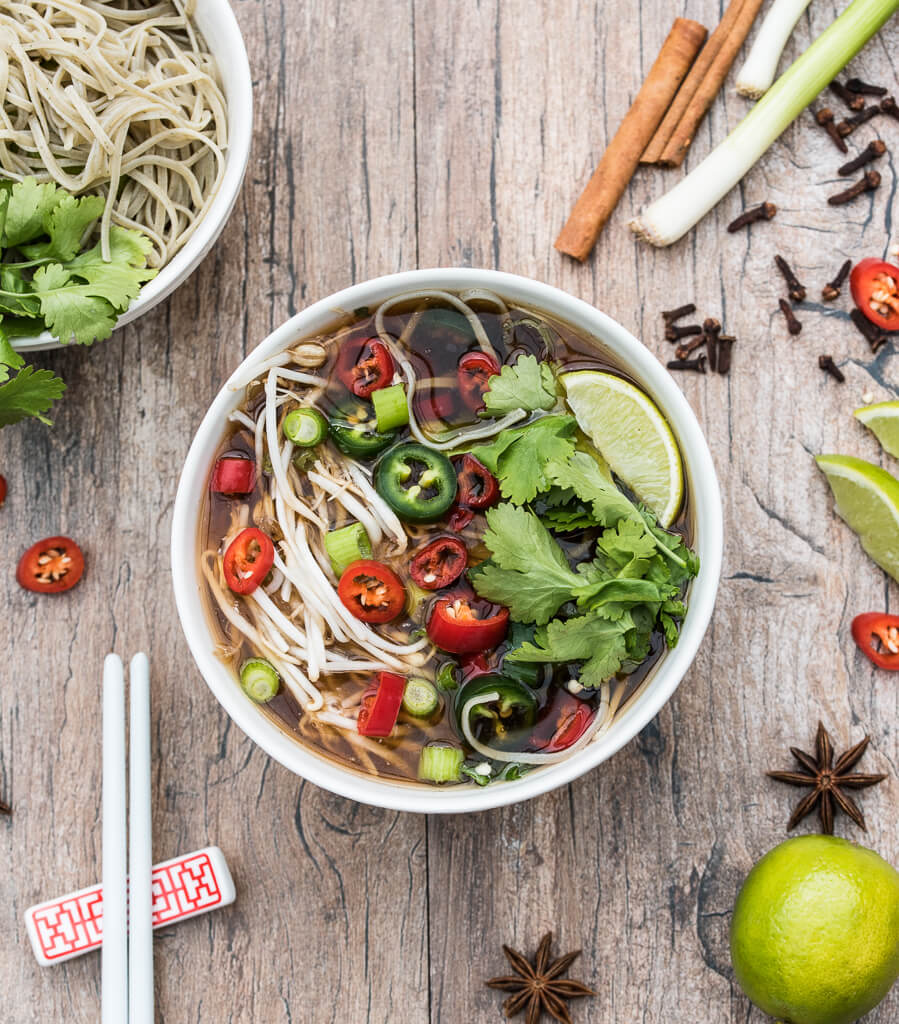 Excuse me while I go and make this 30 min healthy, Pho for the 200th time! Too good ;)
Want the quick details on this book? Here you go:
80 healthy, seasonal, plant-based, whole food Soups + extra recipes (homemade vegetable broth, broth powder, pestos, croutons & more!)
Tips and info on healthy, vegan cooking.
All new, never before seen recipes!
All photography & recipes by Vanessa Croessmann <<-- Hey! That's ME!
Not convinced? Check out some of my favorite soup recipes on my blog now ;)
Still not convinced? Check out what some of your favorite vegan bloggers & cookbook authors had to say:
"Vanessa's recipes are simple, easy, fresh and some of the healthiest vegan grub you'll find out there today. I have made many of her recipes - ranging from her Brown Rice Black Lentil Salad to her decadent Vegan Cheesecake recipes - and have fallen in love with everything that I have tried. Her brand new and extensive collection of Soup recipes in this book will spoil you any time of the year. From her refreshing Raw Avocado Cucumber soup to heartier fare like her Spicy Potato Kale Stew, there is something for everyone in this book!"  -Amrita Bala, Crazy Vegan Kitchen
"Awesome Vegan Soups is an eclectic mix of beautiful, healthy recipes that span the seasons.  Vanessa created soups, stews, chilis and chowders with seasonal produce and you will be able to find the perfect recipe for any day of the week.  From Cauliflower Tikka Masala Soup to 15-Minute Summer Vegetable Stew you'll be thrilled to have Vanessa's book on your shelf.  All of the recipes are flavorful, convenient, plant-based and perfect for you and your family."   -Ginny Kay McMeans, author of The Make Ahead Vegan and Vegan In The Freezer
"Vanessa will have you eating delightful and budget-friendly soups all year long. The recipes are divided into seasons so you're always using the best produce while it's the least expensive. Plus you can save even more money by making your own vegan sour cream and broth powder!"  - Kathy Hester, author of The Ultimate Vegan Cookbook for Your Instant Pot and The Vegan Slow Cooker

If you've already purchased my book be sure to leave me a review on Amazon, Barnes & Noble or wherever else you may have bought it. Reviews help a lot! I appreciate it :) Thanks!