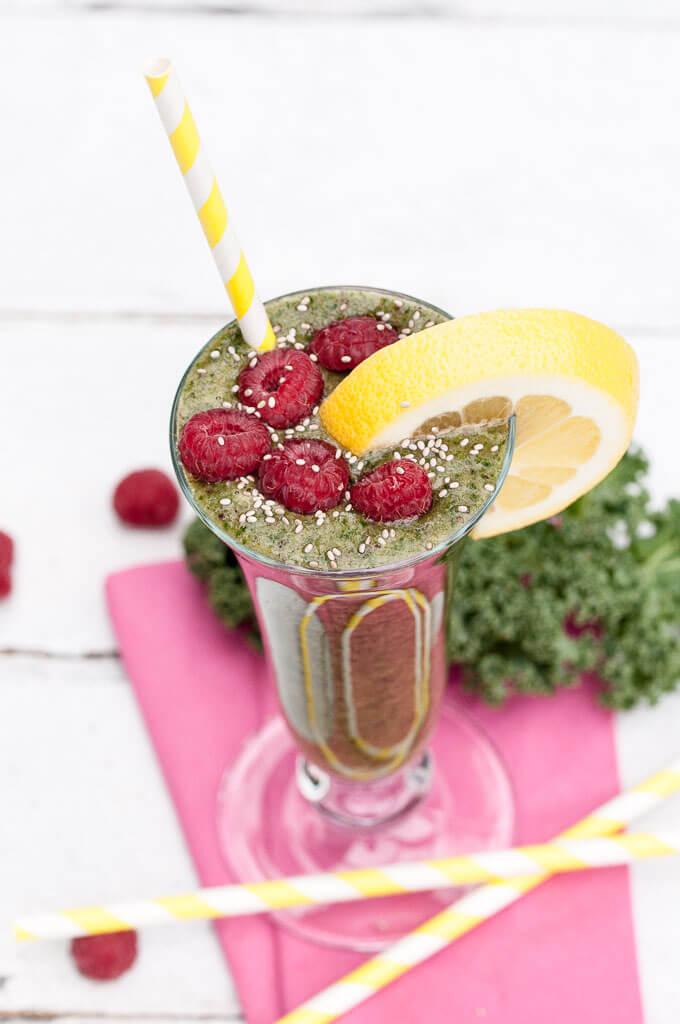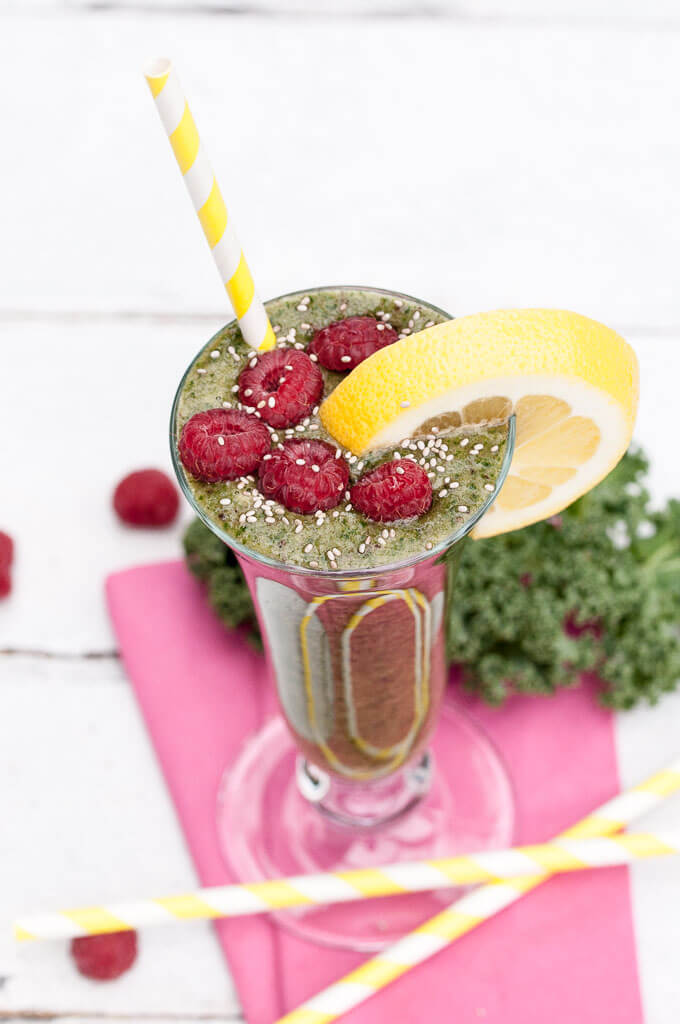 I have to admit, I don't always get my daily dose of dark leafy greens. That's why I made this mighty Kale Spinach Smoothie for that extra green boost. I like this kale spinach smoothie as a delicious alternative to breakfast or for a vitamin shot during the day.
If you have never made a smoothie with kale before then it's about time. However, before you dive in you should be aware of how to deal with kale when it comes to smoothie making.
Nothing is worse than a chunky green smoothie. Spinach is easy to get smooth but kale can cause quite a headache if you don't have a high powered blender like a Vitamix. If you know your blender isn't at the top of its class then I give you my….
3 Tips for a SMOOTH Kale Spinach Smoothie!
Toss the stems. Kale stems are actually filled with a lot of healthy fiber. If you have a great blender then add a couple, if you'd like. Otherwise, don't! The stems could either result in a very chunky smoothie or in the worst case break your blender.

Chop the kale leaves.

 The smaller the leaves are when you add them the easier it will be for your blender to pulverize them.
Add the kale and liquid first. Then pulse! (If you blender has that option) Once kale has been further chopped up start blending until smooth before adding any more ingredients.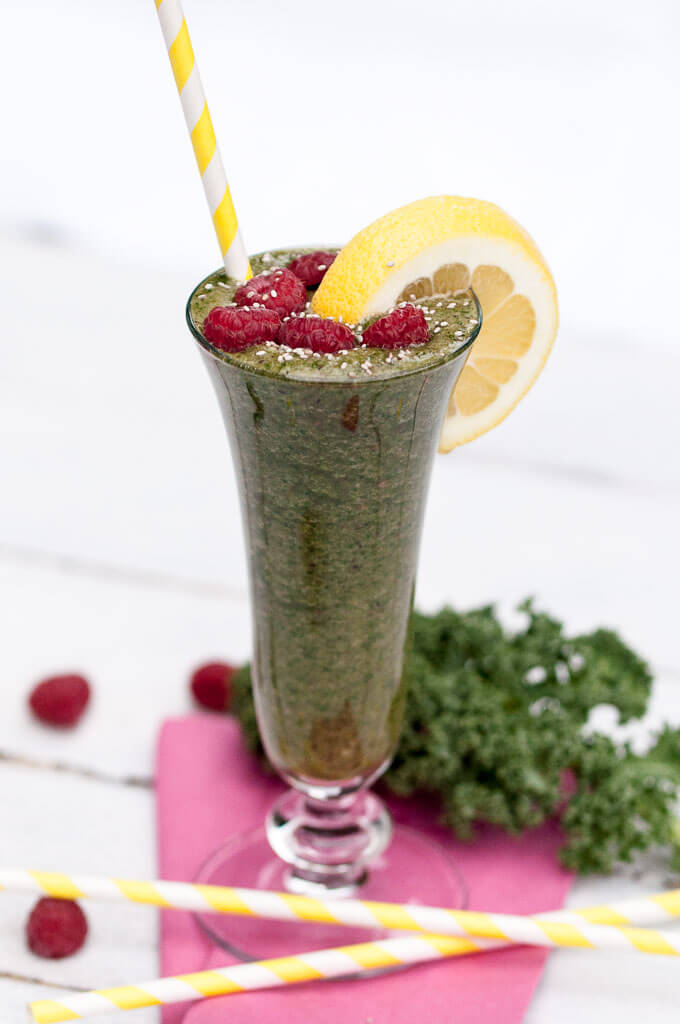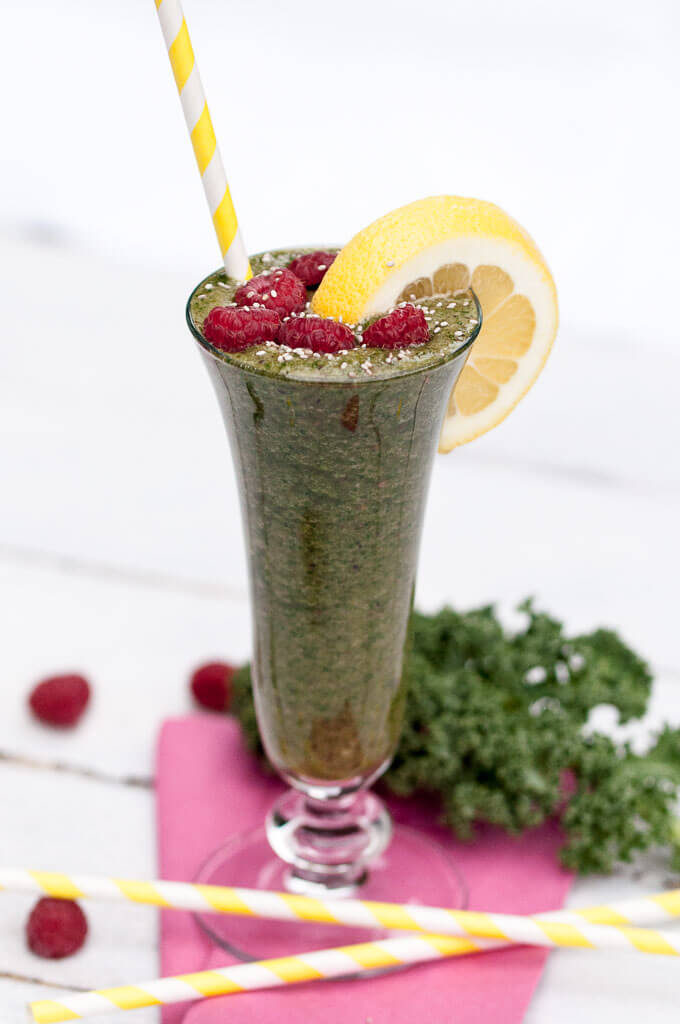 So, now you made a smooth green smoothie. How do you make it even better?
Toppings. Toppings. Toppings.
Green smoothies can be somewhat nauseating to look at at first. Adding some toppings can make it look like something tropical and drinkable instead :) That's not the only reason though. Adding healthy toppings like chia or hemp seeds can take your very healthy kale spinach smoothie and turn it into an Ultra-Insanely-Healthy-Super-Power-Inducing-Kale-Spinach-Smoothie! And who doesn't want/need one of those?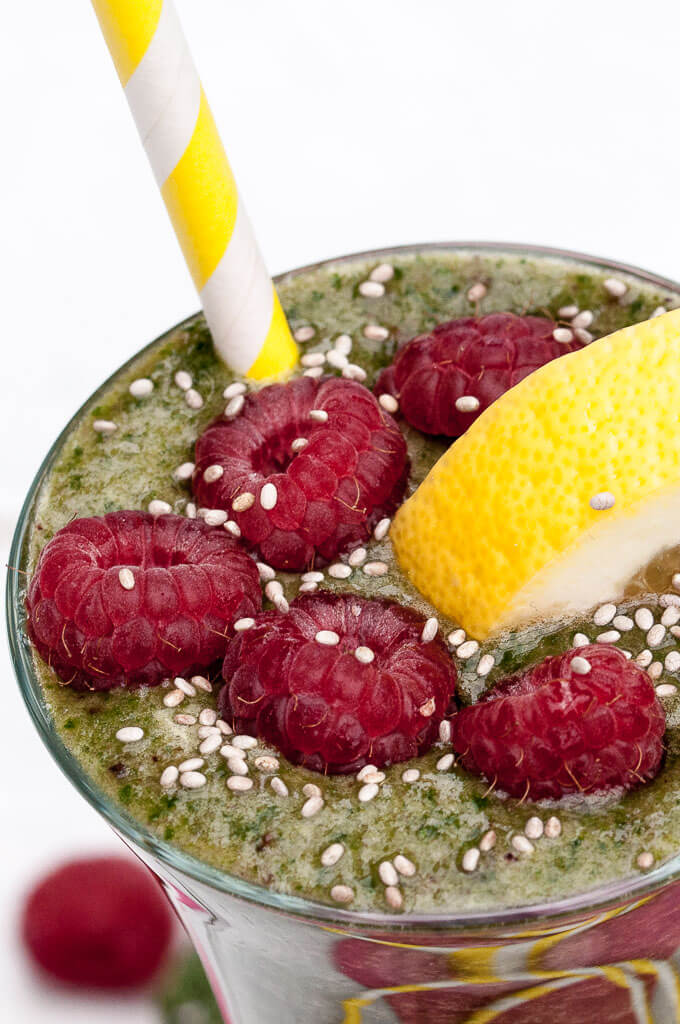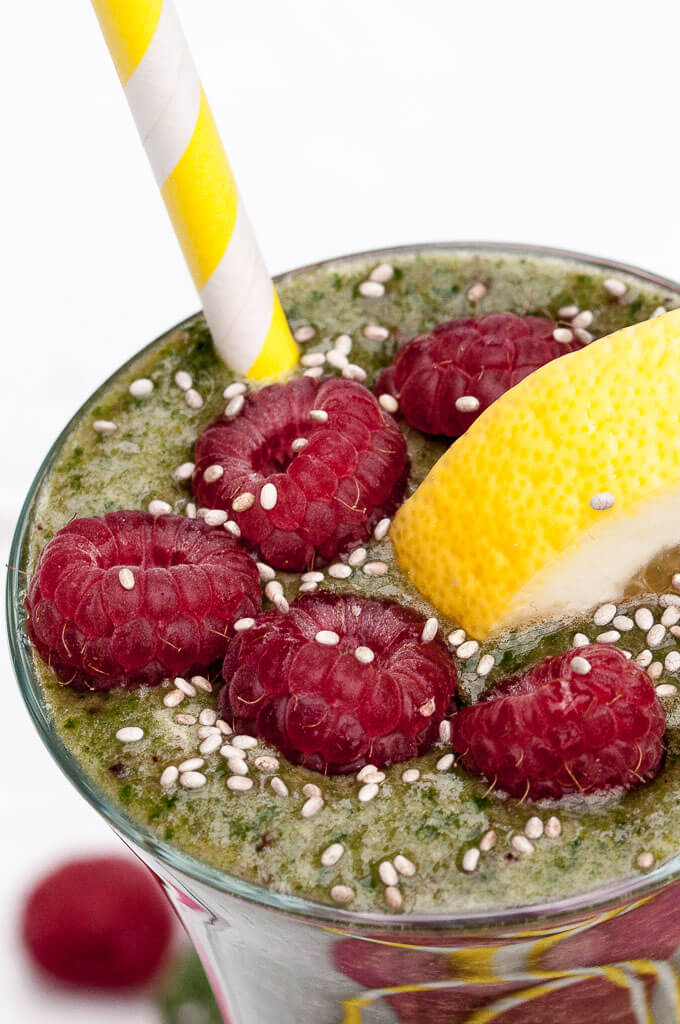 I chose to add white chia seeds. They're nutritionally the same as black chia seeds but I don't think my smoothie could have handled another dark ingredient. Oh, and don't forget that lemon slice. I like to squeeze more lemon into my smoothies as I drink it. I might just be weird though…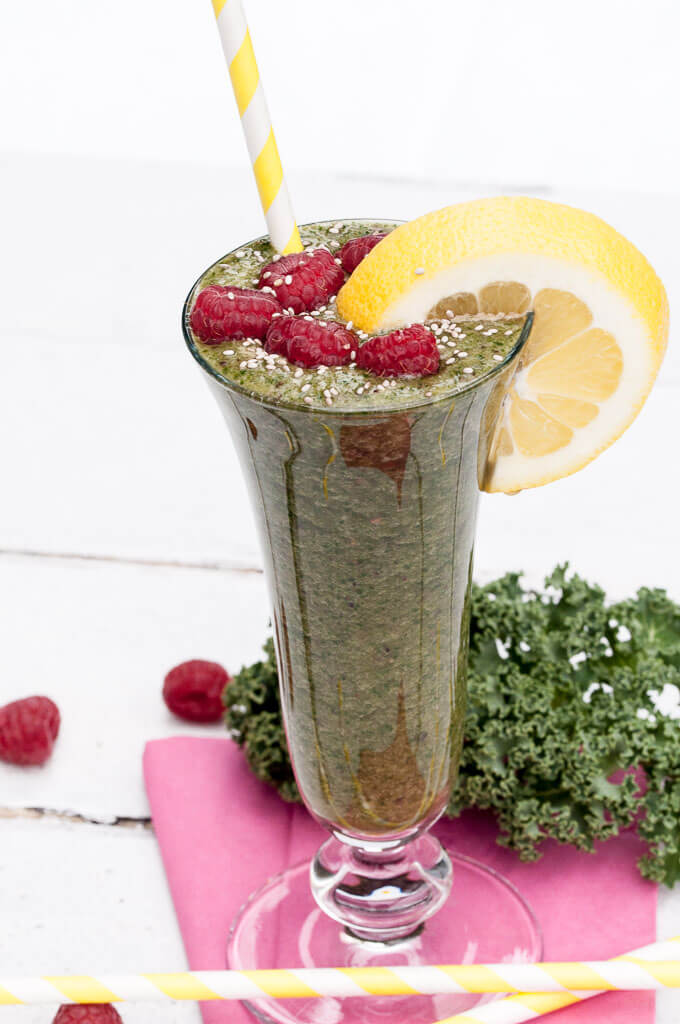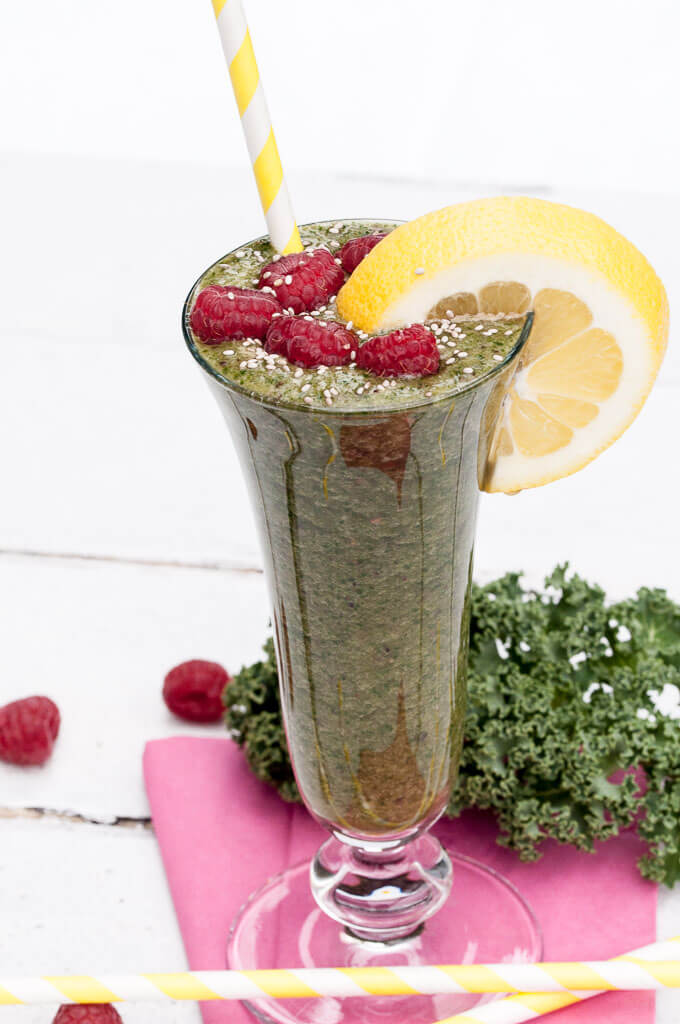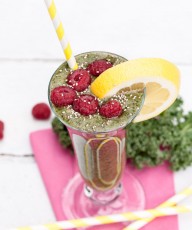 Kale Spinach Smoothie
An extra creamy Kale Spinach Smoothie for a healthy start in the day or snack.
Ingredients
2

cups

Kale Leaves

any type, I used curly kale fresh or frozen

1 1/2

cups

Chilled Water

1

cup

Baby Spinach

1/2

of an apple

core and seeds removed

1/2

of a cup frozen Mixed Berries

1

Banana

Lemon Juice to taste
Instructions
Add all ingredients to a blender and blend until smooth. Add lemon juice to taste and garnish with toppings of choice.

Best enjoyed fresh or keep in refrigerator and drink within 2 days.
Recipe Notes
1.) Kale can sometimes be hard to make smooth in a smoothie. If you have a high powered blender this shouldn't be an issue. Otherwise, start off by adding kale and water to your blender first and blending until smooth before adding remaining ingredients. 2.) Up the amount of protein in this smoothie by adding chia or hemp seeds.
If you are looking for a smoothie that isn't green. Try my Papaya Banana Smoothie!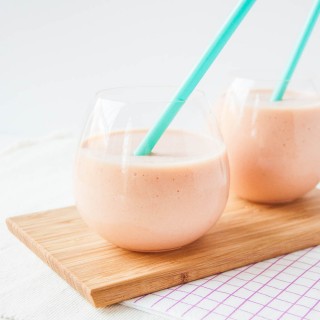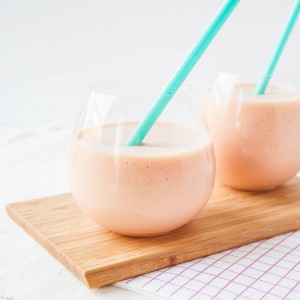 Otherwise get your dose of healthy leafy greens into your diet with either some Vegan & GF Spinach Balls or a Cauliflower Kale Soup!