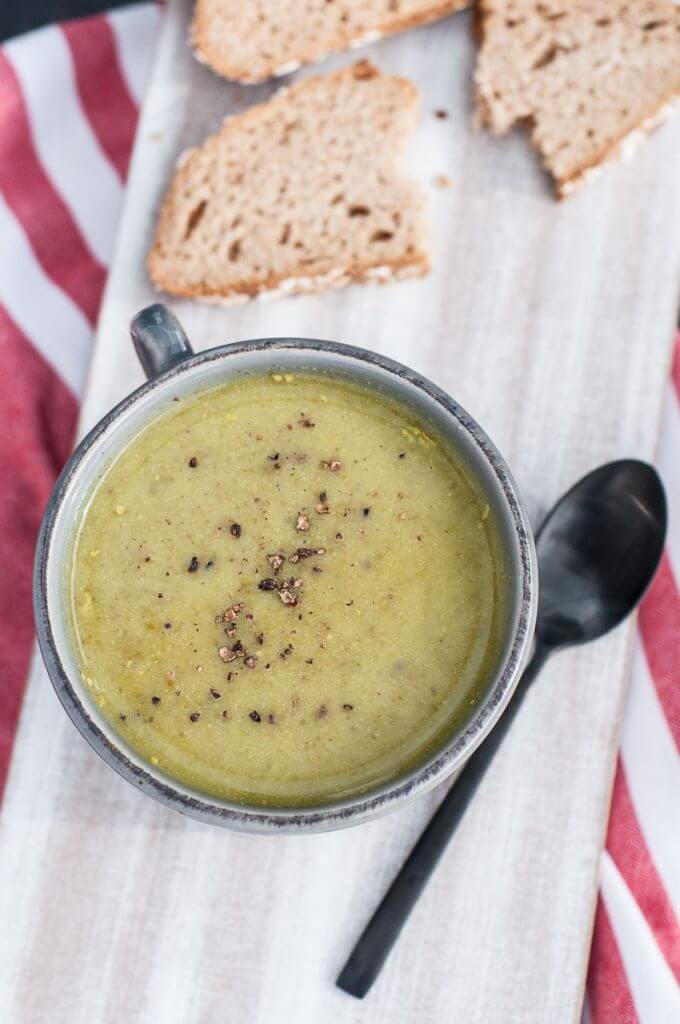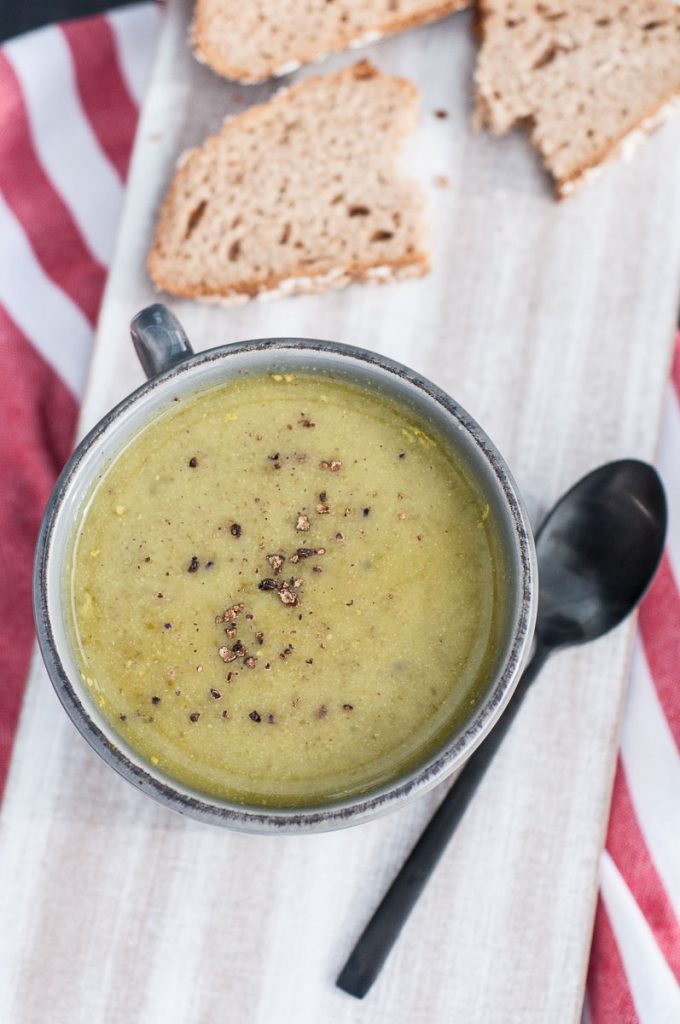 I haven't posted enough Kale recipes. In fact, I haven't posted a single one. Most of this has to do with the fact that when we have Kale at the house, it gets used up too fast. Most of the time I like to juice Kale but I also like adding it to vegetable paella, salads, and especially soups.
If you haven't been using Kale at all because you just don't know what to do with it then you should definitely start. Kale is such a healthy ingredient. Do you like Spinach? Add Kale instead of spinach the next time you make a recipe.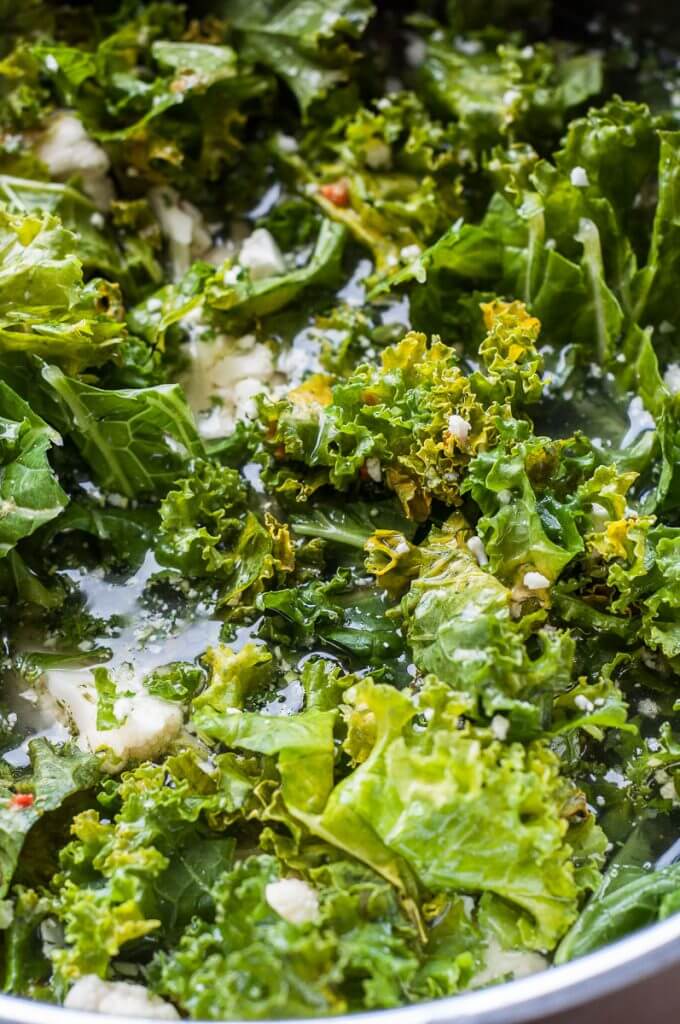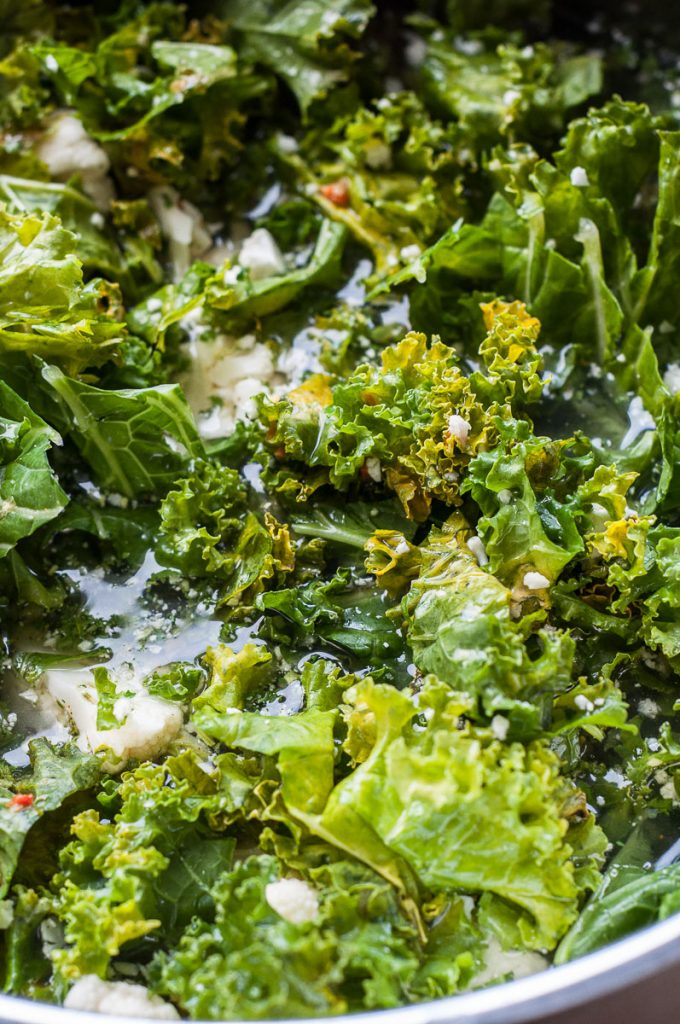 That is basically how I came about making this cauliflower kale soup. I've always liked adding cauliflower to soups because of its ability to make soups creamy without cream or milk.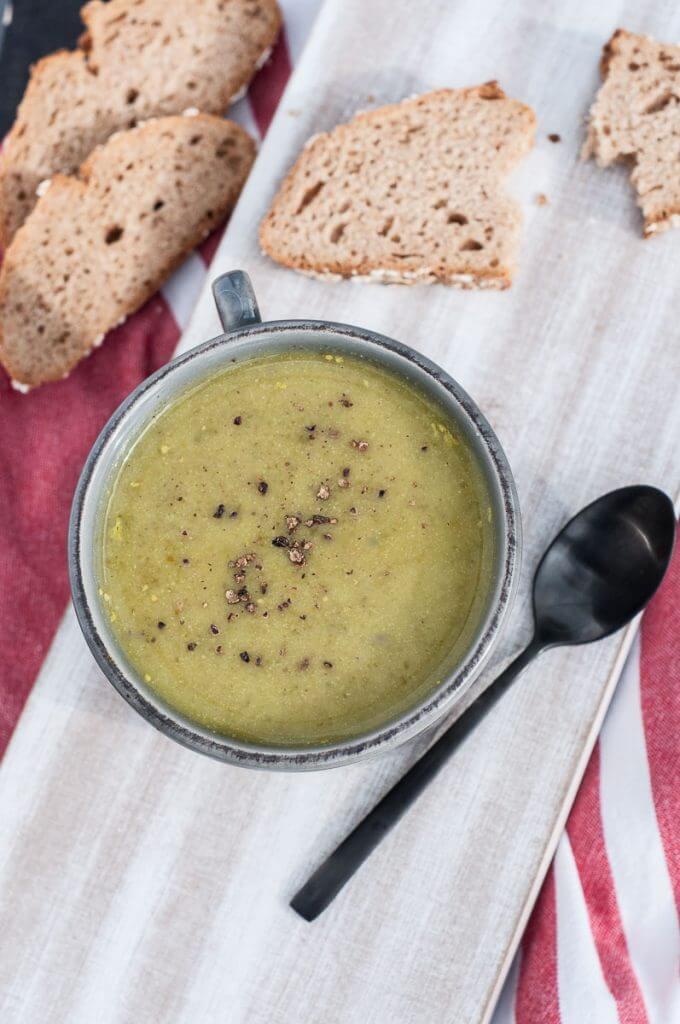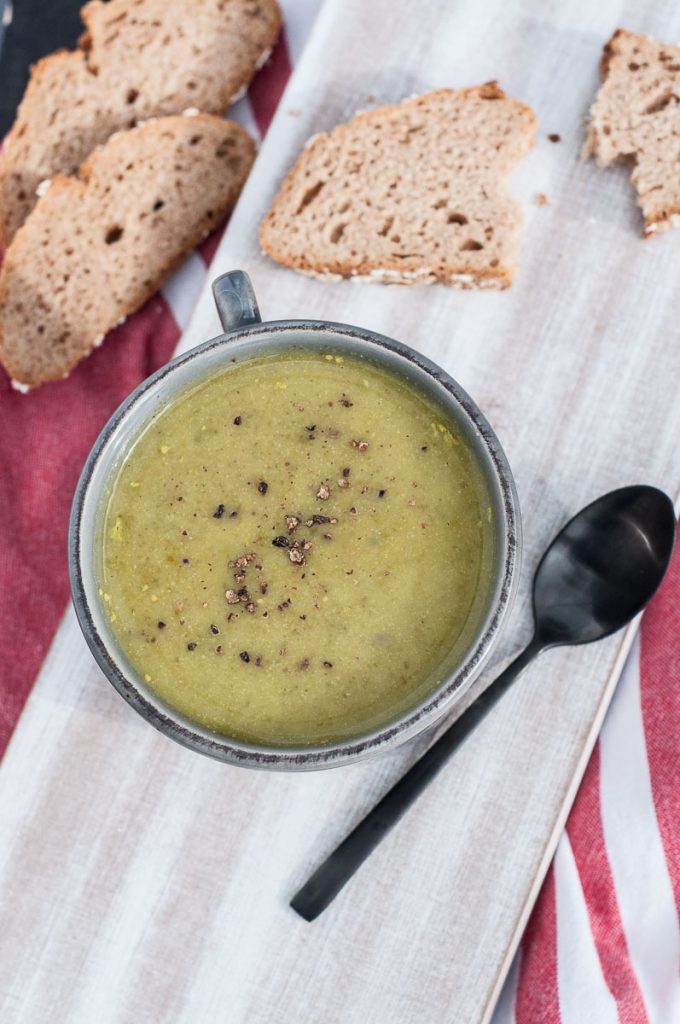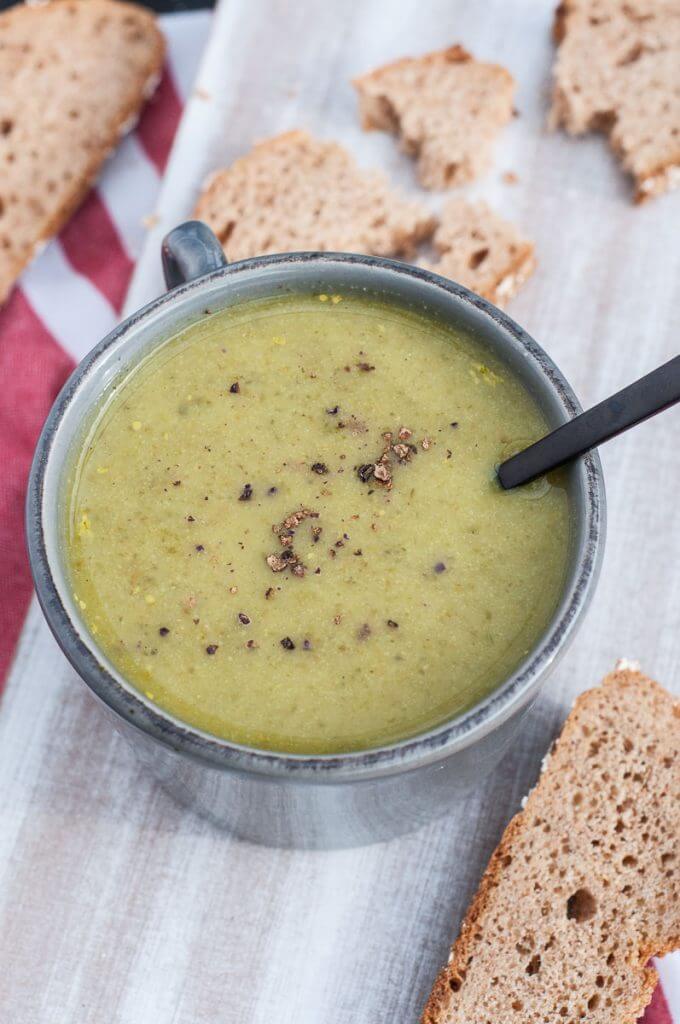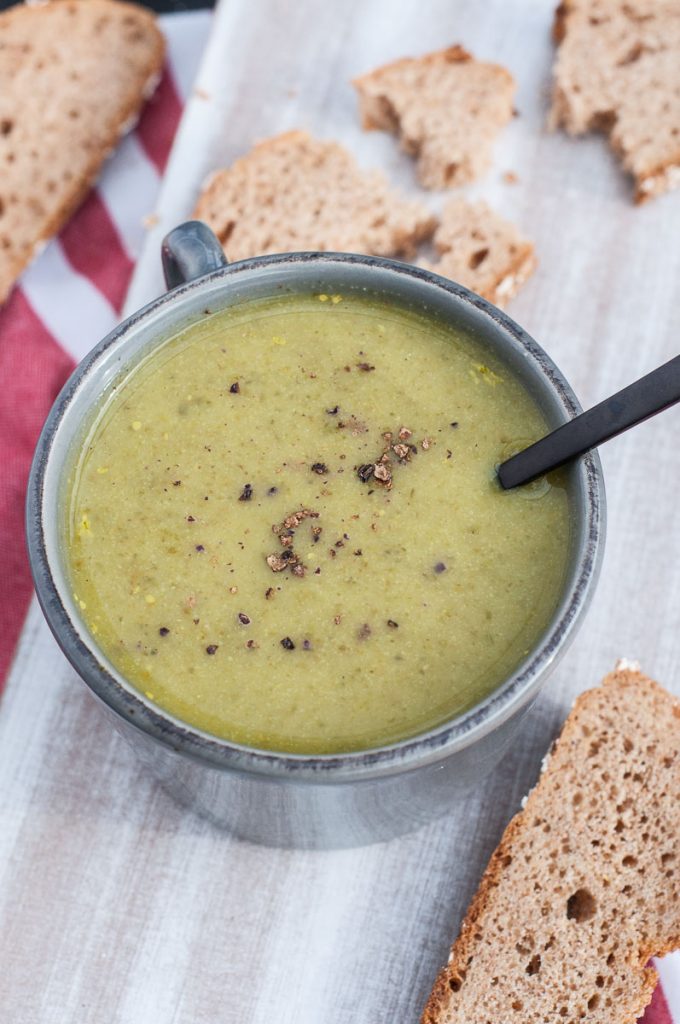 Not having to add coconut milk or another plant-based milk/creamer allows this soup to be very low in calories and high in nutrients. It's what you would call a nutrient-dense soup. Ideally, all our food should be nutrient-dense.
I started making spinach cauliflower soups on a regular basis when my first son was born. Turns out its also great baby food (go easy on the broth or just use water).
At that time, people weren't in a full-on Kale craze. Two years ago I started buying Kale more often and that's when I substituted it for spinach in my soups. Both soups taste delicious but kale is definitely a healthy alternative we should all take advantage of. Therefore, you get the pleasure of my super easy kale soup recipe :)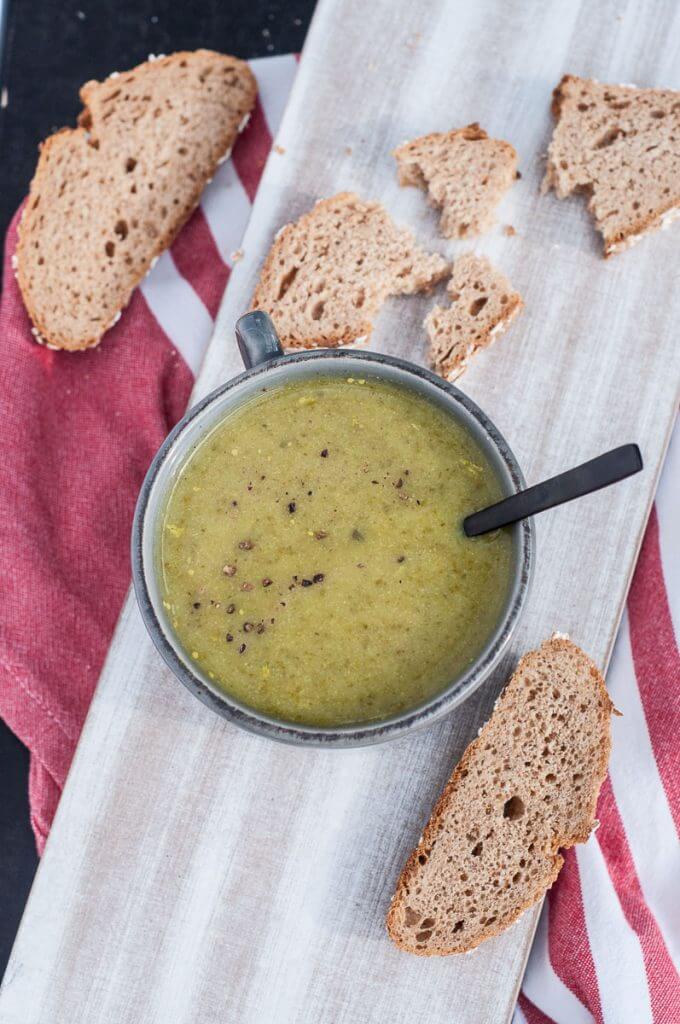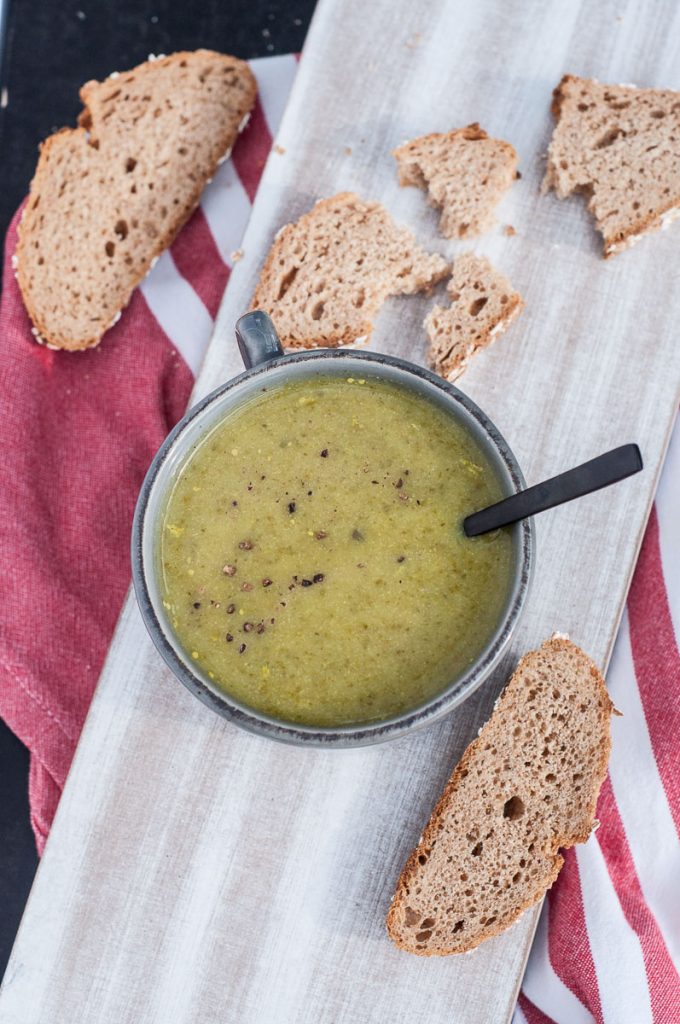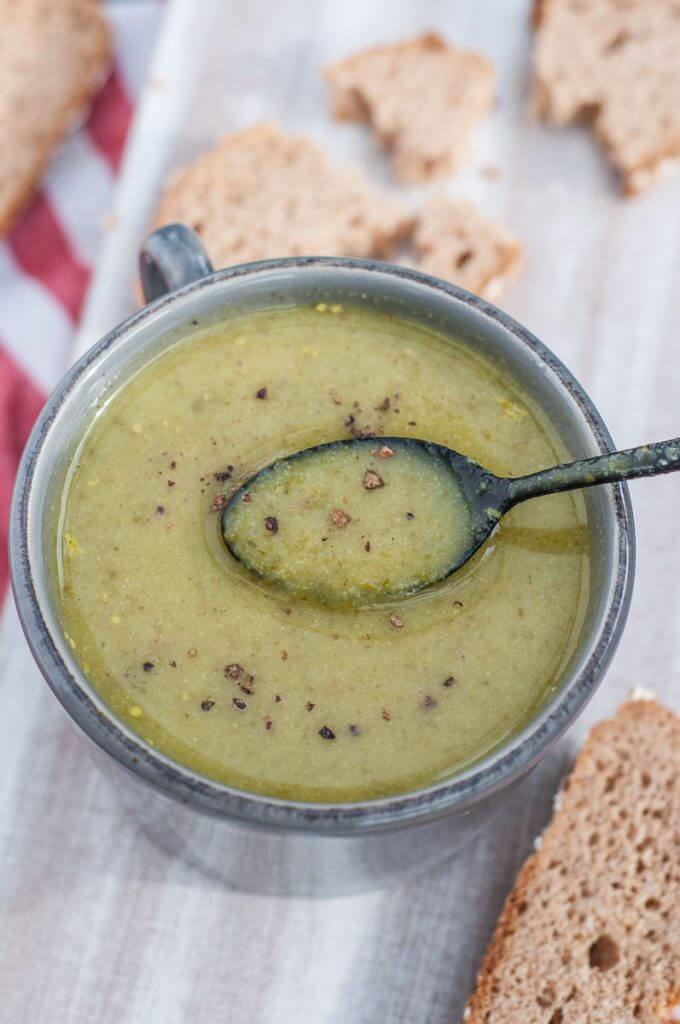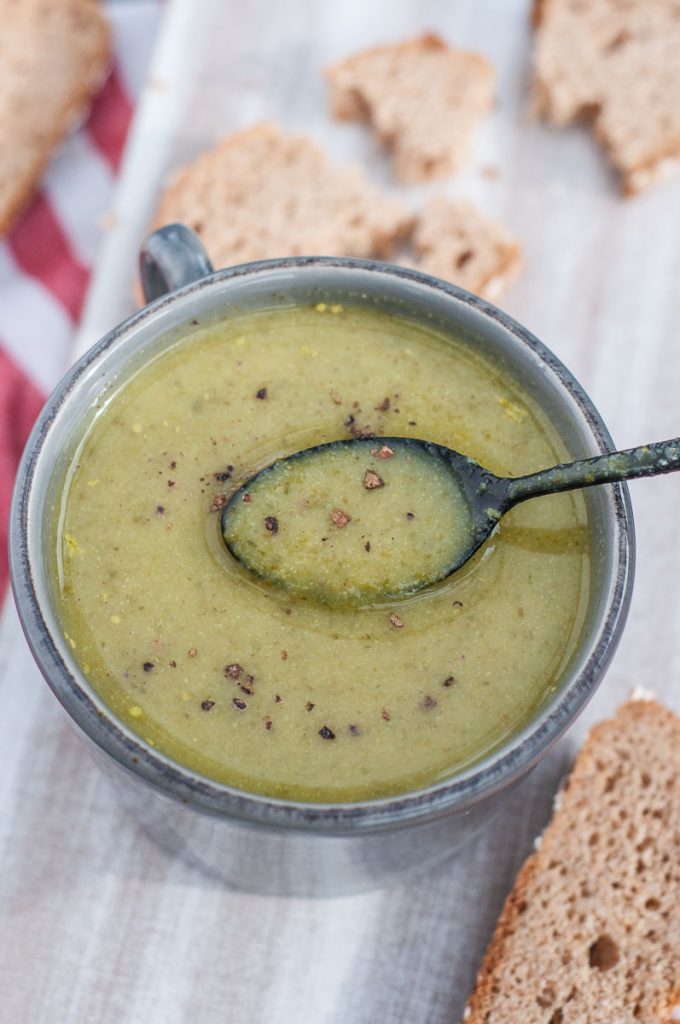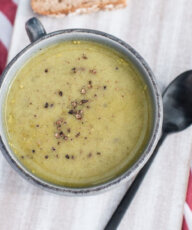 Cauliflower Kale soup
Adapted from
Sweet Potato Cauliflower Soup
A creamy, nutrient-dense winter soup that is perfect for the whole family! Easily make this for toddlers or babies by reducing the amount of broth and adding more water.
Ingredients
1

tablespoon

Olive Oil

1

yellow Onion diced

4

cloves

of Garlic

crushed

1

head of Cauliflower

3 to 4

cups

Kale

stems removed

10

cups

2.5 L of Low Sodium Vegetable Broth
Instructions
Chop Cauliflower head into florets and remove tough stems from kale.

In a large stock pot, heat olive oil and add diced onions.Cook for 5 to 7 minutes until onions become translucent. Add garlic and cook for 2 minutes or until garlic becomes fragrant.

Add cauliflower, kale and broth to stock pot. Bring to a boil, reduce heat and simmer for 10 to 15 minutes until cauliflower and kale has softened.

Blend soup with an immersion blender or in a blender until smooth. Return to stock pot and simmer for an additional 10 minutes.

Serve soup hot with fresh cracked pepper.
Recipe Notes
1.) To make extra creamy add a cup of coconut milk. Bring soup to another quick boil, and simmer for 5 more minutes before serving.2.) Feel free to cut recipe in half :)3.) This is a very basic recipe and can and should be adjusted according to one's taste. Experiment adding different herbs, spices, and toppings.
Check out some of my other healthy, vegan soup recipes :)