Curried Red Lentil and Pumpkin Soup is a creamy, healthy soup perfect for Autumn and rich in a range of vitamins, iron, fiber, and protein.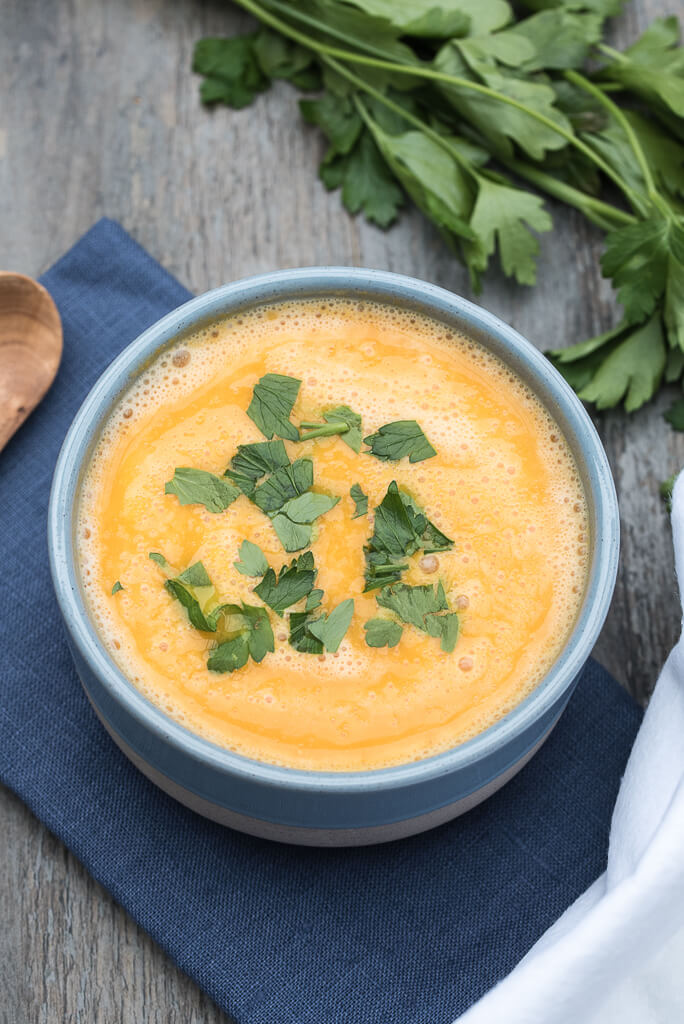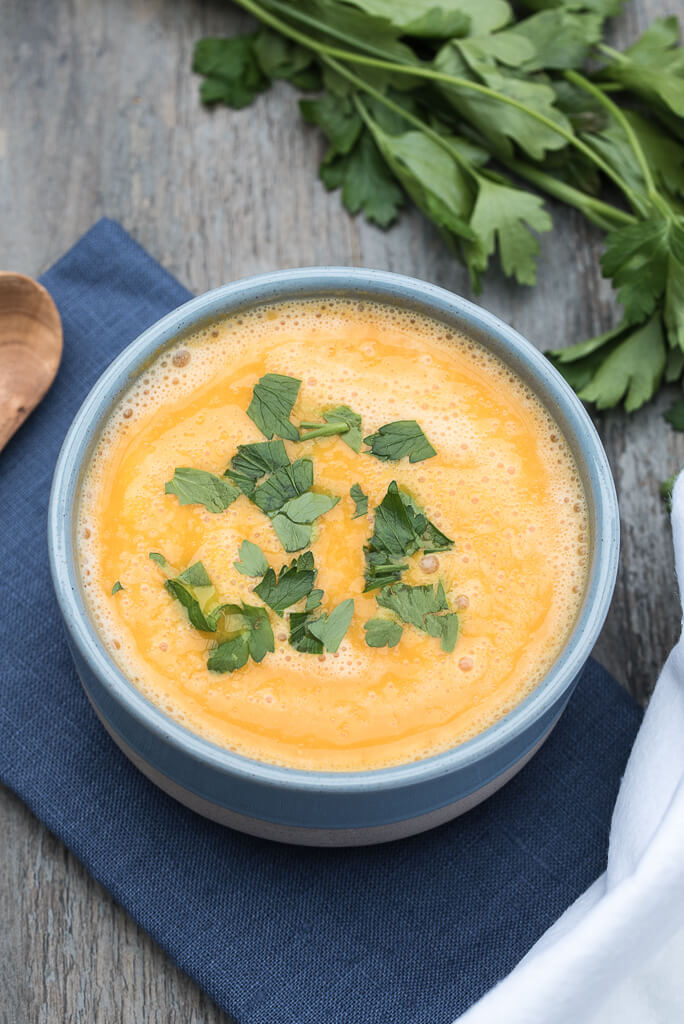 Love a good soup recipe like this Curried Red Lentil and Pumpkin Soup ;) I love soup even more when it's a reallllly good one with lots of vitamins, protein, fiber and iron that my kids actually eat. Anyone with kids or a picky significant other, no matter the age, knows that that sometimes isn't the easiest thing to find.
If I gave all the ingredients in this soup to my 3 yr old son one at a time, he would probably turn down quite a few of them. On the other hand, if I puree a soup...he'll eat it like he hasn't eaten in months. The ingredients don't matter then anymore to him. Doesn't matter if the soup is red, orange, green or purple, he'll devour it.
Want proof? Here's proof ;)
I do have to admit that I made this curried red lentil and pumpkin soup out of selfish reasons. I've always struggled with low iron levels even way before I was vegan. So low iron levels is not a "vegan thing". I hate taking medication for iron because it makes me feel sick. Over the years I've easily been able to pick up on when my levels are getting low. I start getting groggy, insanely sleepy, and sometimes even cracks at the corner of my mouth.
That's when I know...hey, eat more iron rich foods! Pumpkin and red lentils are a great plant-based source of iron. So that's why I dumped a ton of them into this soup. Pumpkin is also a really great source of vitamin C (Cauliflower also has. If you have iron deficiencies then you'll know how important that is. Your body needs vitamin C to properly absorb iron.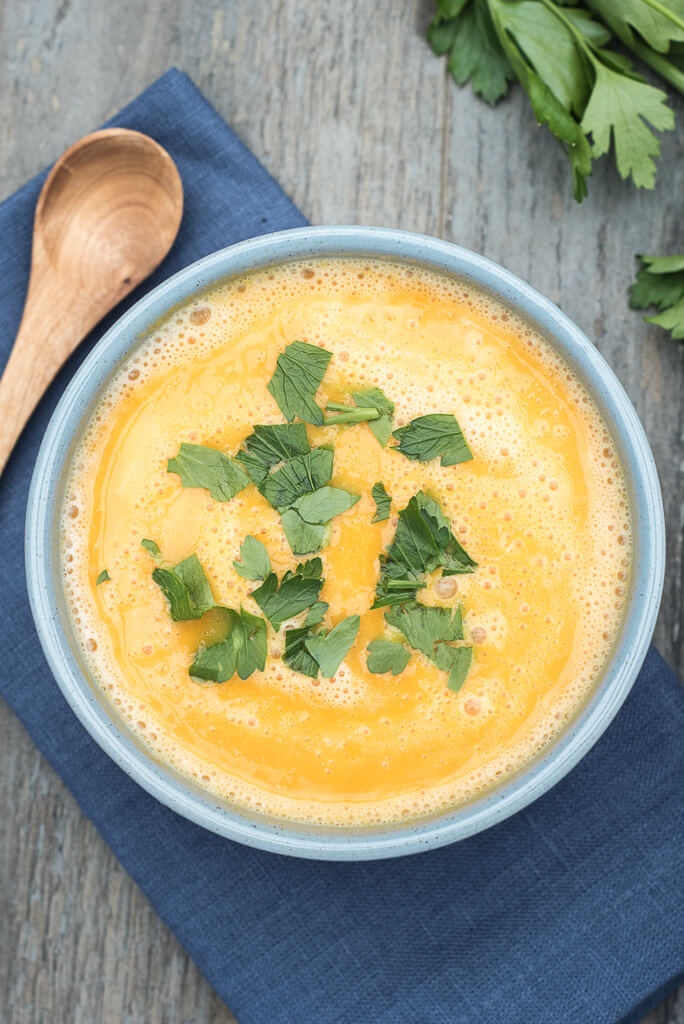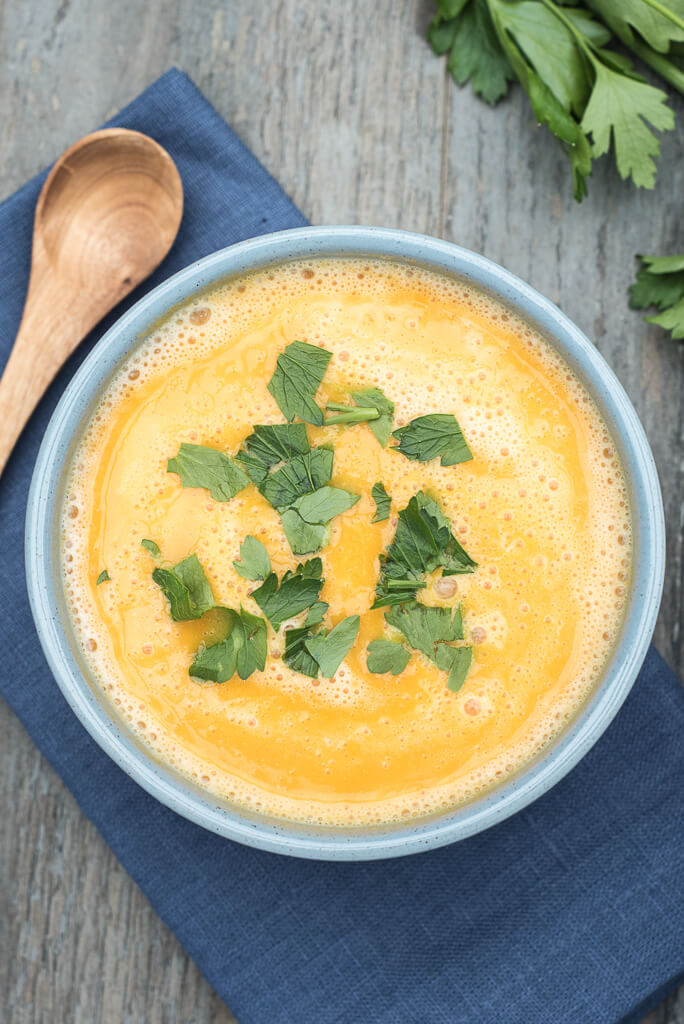 Then, because my boys were going to eat it I had to puree it. I wasn't exactly happy about it at first.
Sometimes I want more substance in my soup. The kind that's super chunky, gives you a food baby afterwards, and keeps you full for nearly the whole day.
However, I'm actually really glad I pureed this soup. It turned out perfect. Especially with an enormous chunk of bread for dipping. I could eat this for weeks at a time.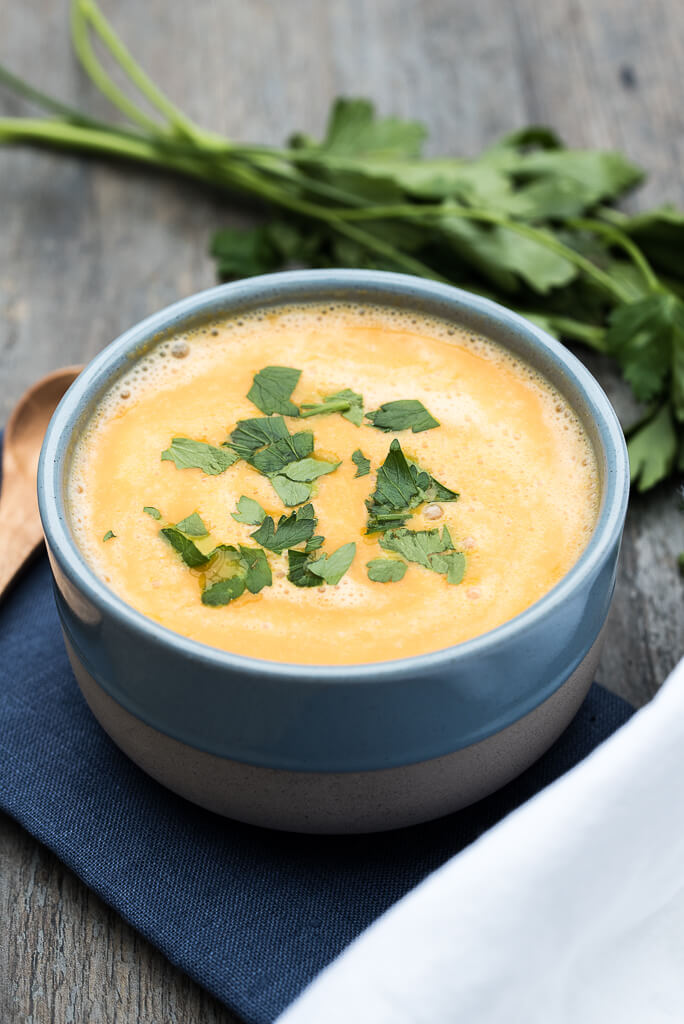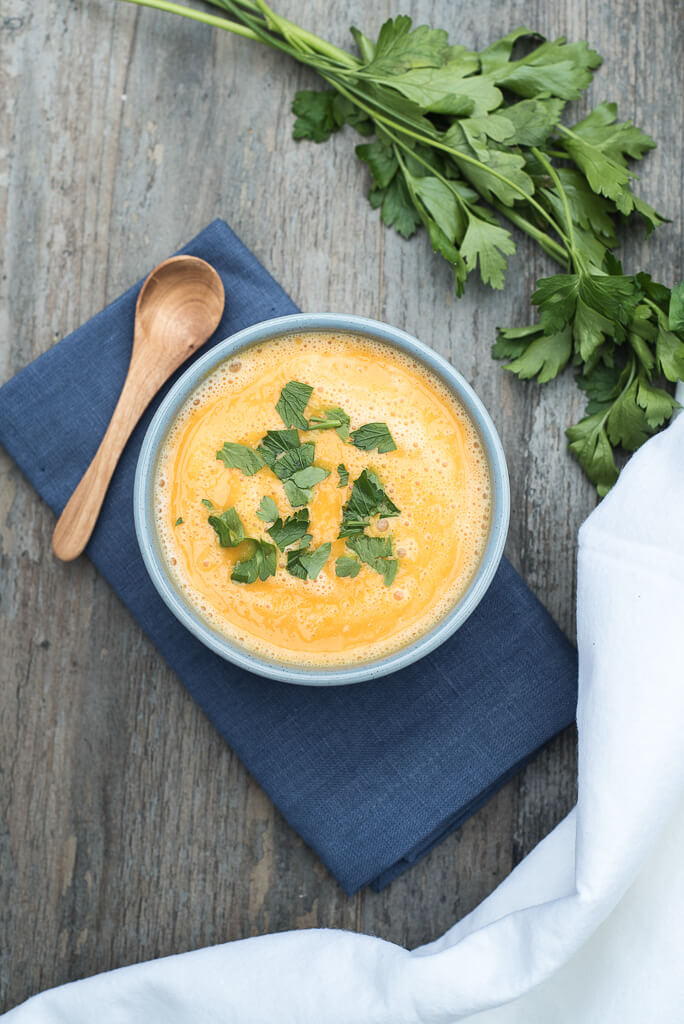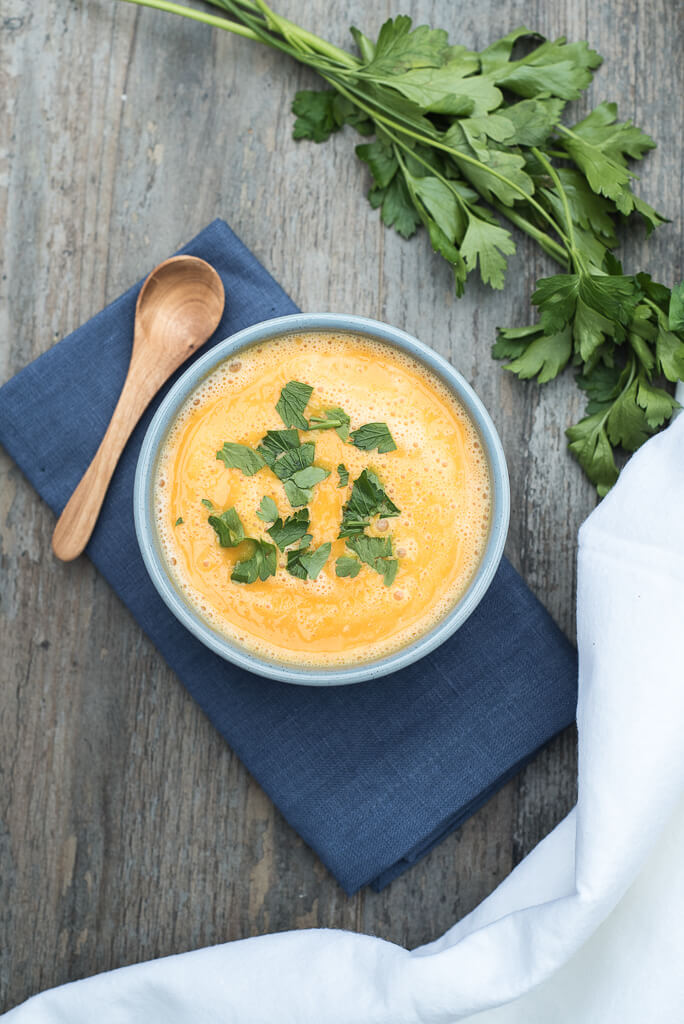 Doesn't this Curried Red Lentil and Pumpkin Soup look perfect for Autumn? I'm in love with it right now!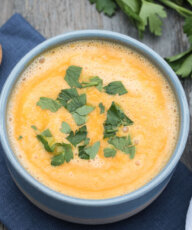 Curried Red Lentil and Pumpkin Soup
Ingredients
2

teaspoons

Coconut Oil

or Olive Oil

1

yellow onion

diced

2

Garlic Cloves

Minced

Small handful Fresh Parsley

2

tablespoons

Yellow Curry Powder

1

tablespoon

chopped Fresh Ginger

optional

3

and ½ cups

500g diced Pumpkin or Squash of choice

2

cups

120g Cauliflower, cut into florets

1

cup

200g Dry Red Lentils

4

cups

of low sodium Vegetable Broth

1

cup

Water

1

and ½ cups Coconut Milk
Instructions
Heat oil in a large stock pot over medium-high heat and add diced onion. Cook onions for 4 to 5 minutes then add minced garlic, parsley and curry powder (add ginger at this time too if using). Cook for 2 minutes until garlic and curry become fragrant.

Add diced pumpkin, cauliflower, lentils, vegetable broth and water to the pot. Bring everything to a boil, then reduce heat and simmer, stirring occasionally, for 20 minutes until lentils and pumpkin are tender. Use an

immersion blender

to blend soup until smooth. Alternatively blend in a blender in batches.

Add coconut milk to soup and allow to simmer for 10 more minutes. Season with salt to taste and serve with fresh parsley.
Not into this soup? That's fine. Here are a few other good ones to try out ;)