My husband recently brought a papaya home and I wasn't happy. I've had papaya before and never really liked the taste. Yes, it's very healthy but I knew this papaya would just end up spending a week on our kitchen counter until I would inevitably throw it away.
My husband, trying to prove a point, started slicing it open. He took a bite and realized that it wasn't his favorite fruit either. So what do you do with fruit you aren't so fond of? Make a smoothie!
That is exactly what we did. Kind of not so long story short, we made one incredible papaya banana smoothie.
The next day, I went out and bought 3 more papayas and started working on perfecting the perfect papaya banana smoothie. 5 papayas later and 1 happy tummy, I finally nailed it!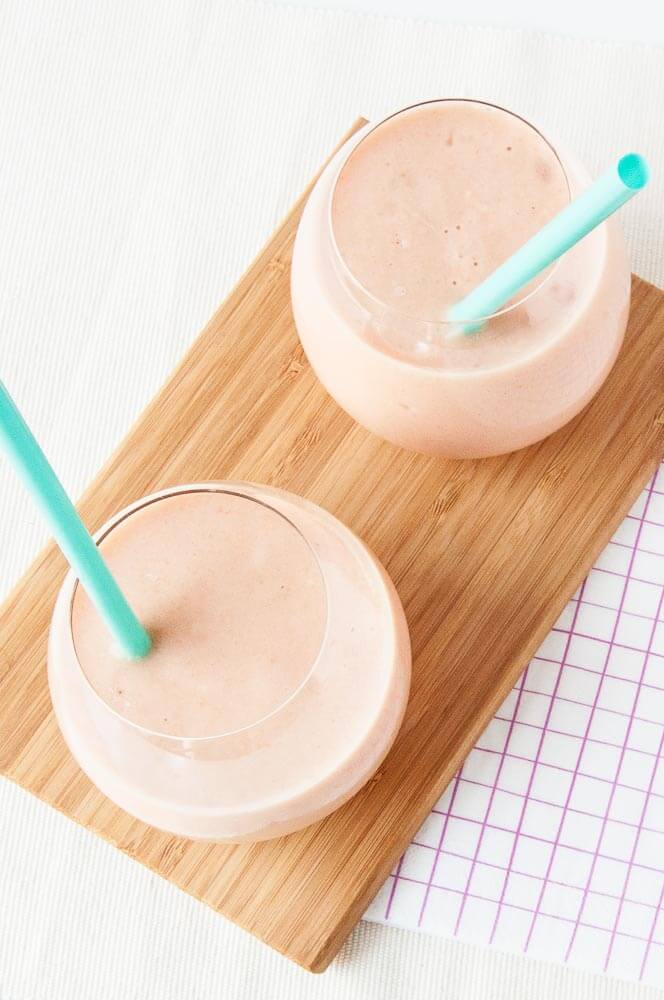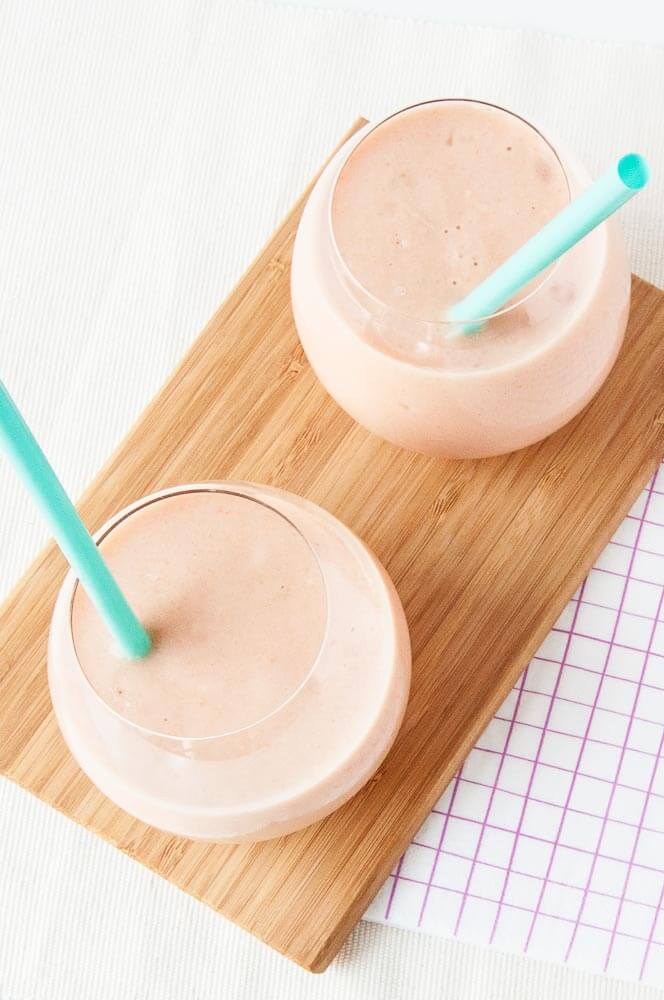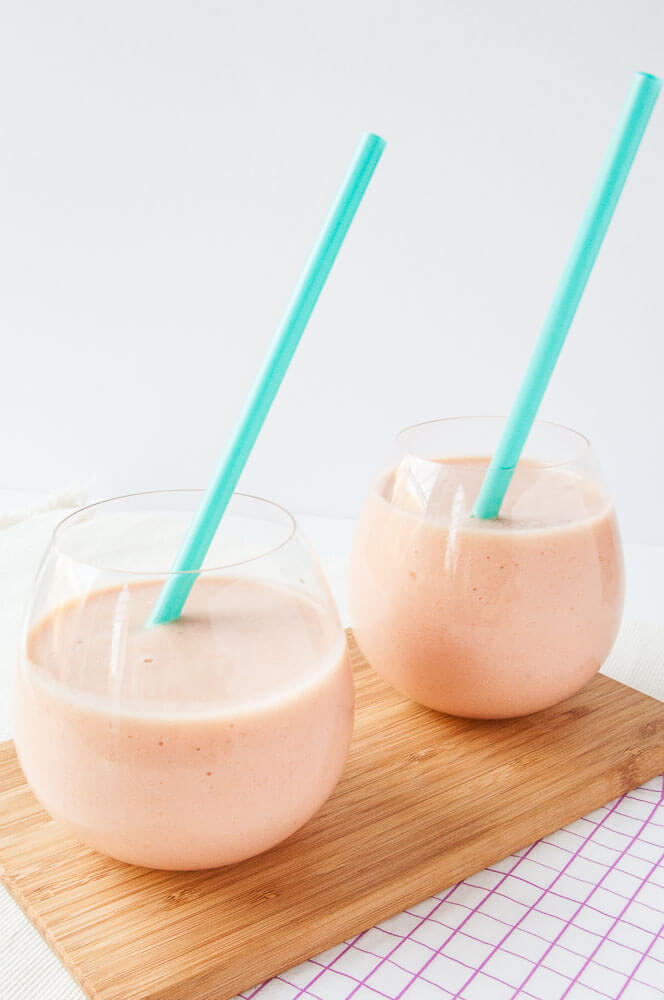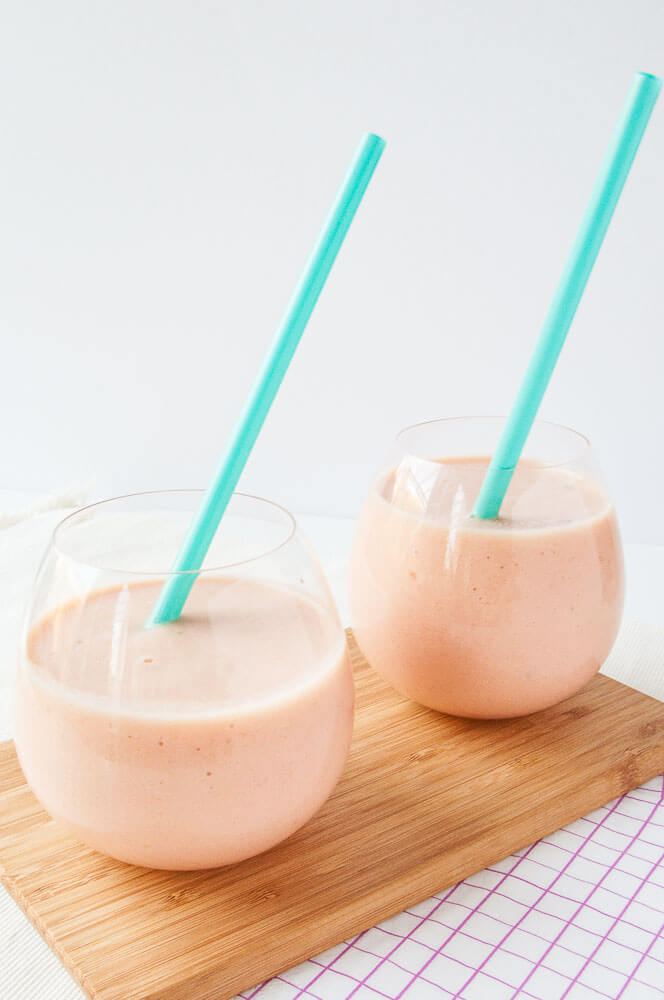 If you haven't noticed, I really don't post any smoothie or drink recipes…EVER! Wait, that's a lie.
About a month into blogging I posted a Green Power Smoothie. It's absolutely embarrassing!
Don't look!
I know, you just did!!!
The recipe is delicious but the picture was taken at a time when my photography wasn't considered photography :D I'll get to retaking it eventually…
That being said, I don't share drink recipe a lot so when I do, it's kind of a BIG deal.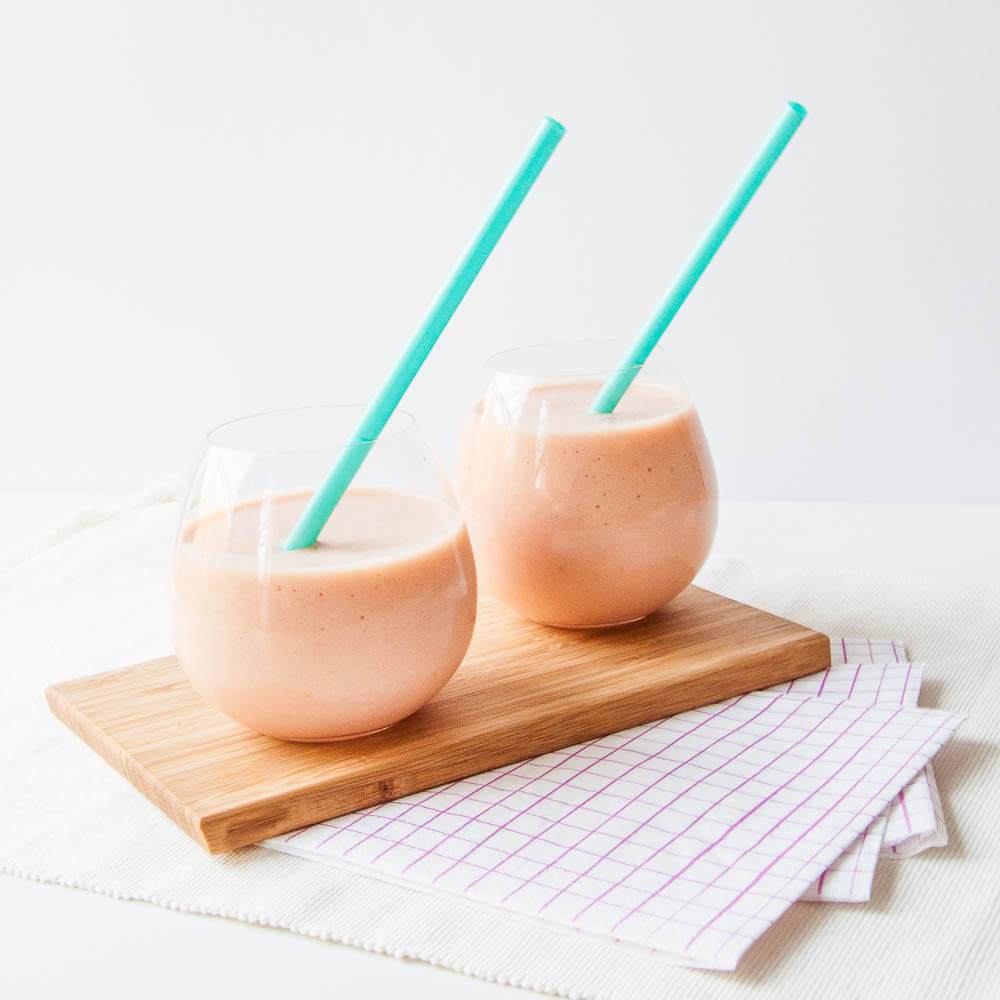 So why is this papaya banana smoothie a big deal?
Well, besides it tasting like a tropical volcano (a good one, with rainbows coming out of it) in my mouth, it is crazy healthy and low in calories.
The health benefits of bananas are no secret but…
What are the health benefits of papaya?
Papaya are a very low calorie fruit. Papaya and watermelon have roughly the same amount of calories per cup (54 calories). However, papaya has 5x more fiber than watermelon. Making papaya great for weight loss.
Papaya will straighten out any digestive problems you may have. Papaya has anti-amoebic (gastrointestinal infection) and anti-parasitic characters. This helps control all your tummy problems from constipation, acid reflux, indigestion, IBS, stomach ulcers to easing menstrual pain. Papaya seeds are also known to kill off ring worm in your tum!
Papaya also is a great source of vitamin C,A,E, folate and Beta Carotene. Making papaya an awesome free radical fighter and helping against signs of aging! Maybe if I eat enough papaya I'll look like I'm 12 again? maybe?
Find out more in depth papaya health benefits here.
Convinced that you need this papaya banana smoothie in your life? Then maybe the fact that papaya seeds work as a contraceptive for adult male langur monkeys will :)
All jokes aside, this smoothie is straight up delicious and will keep your tummy happy :)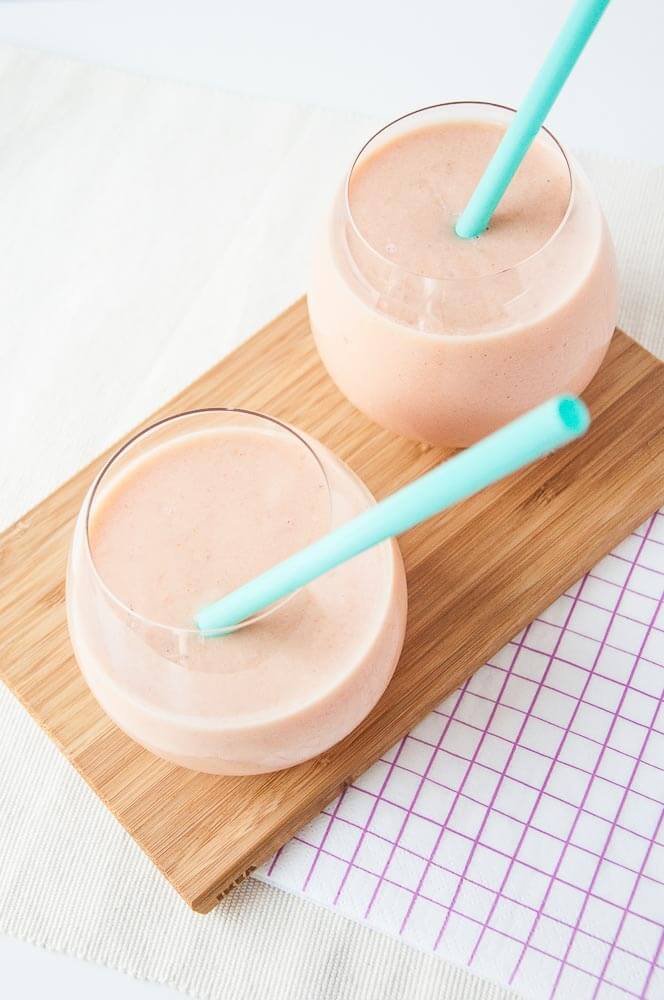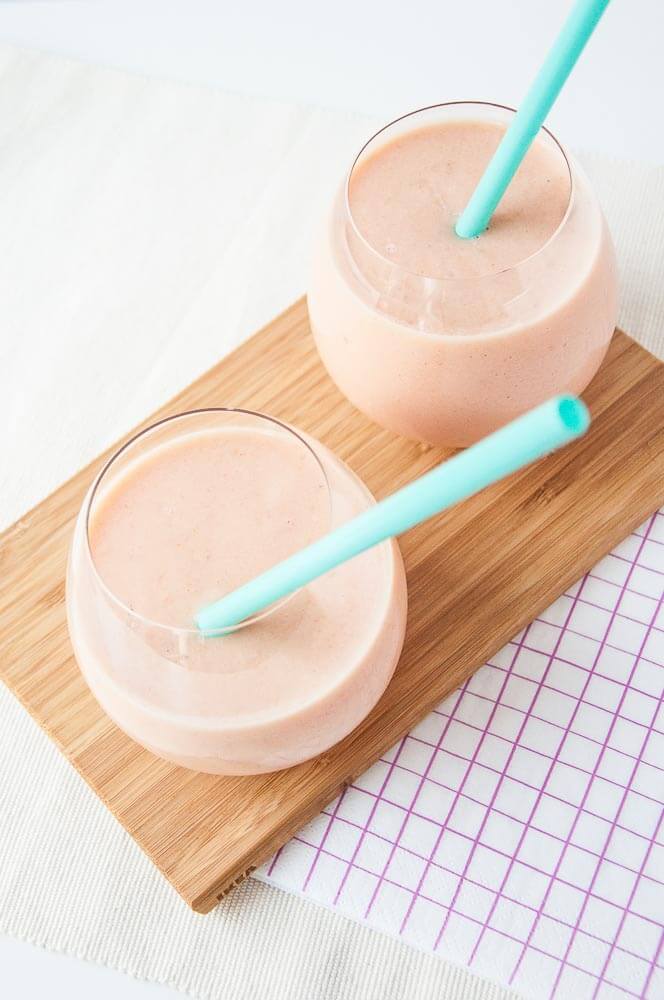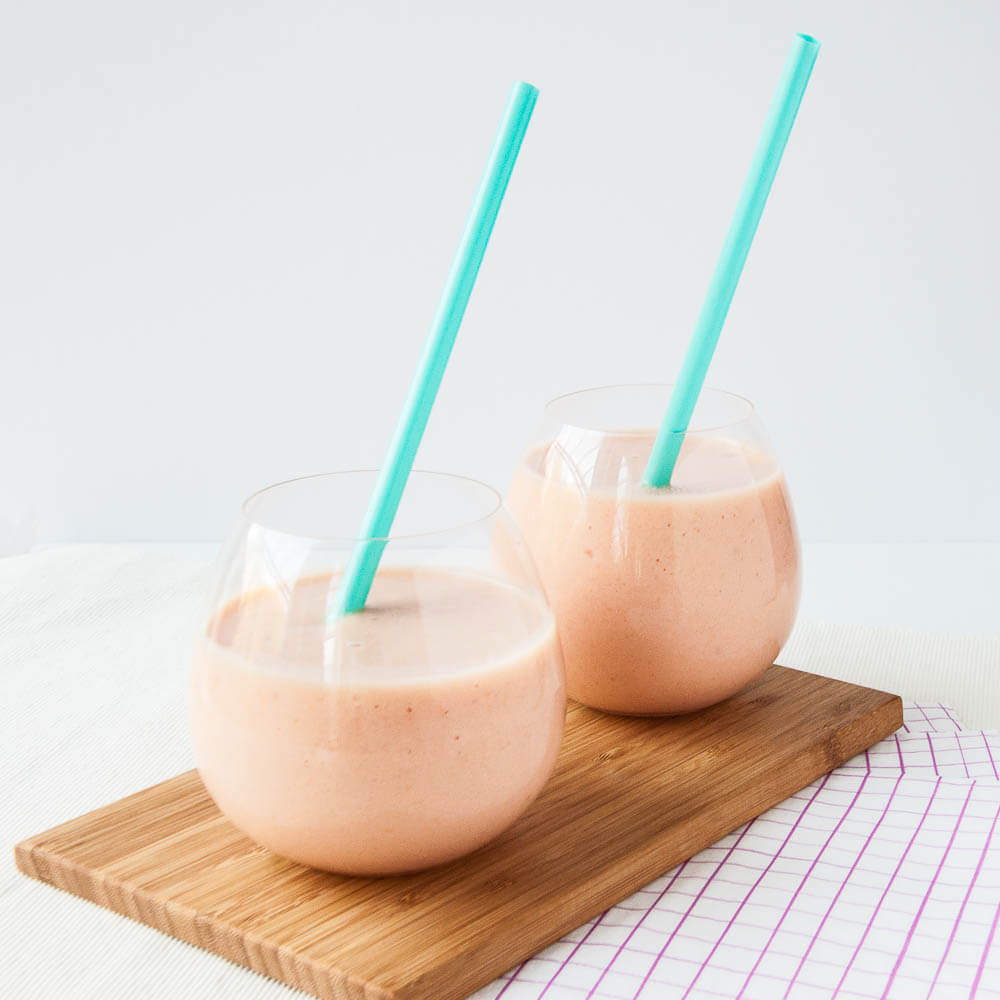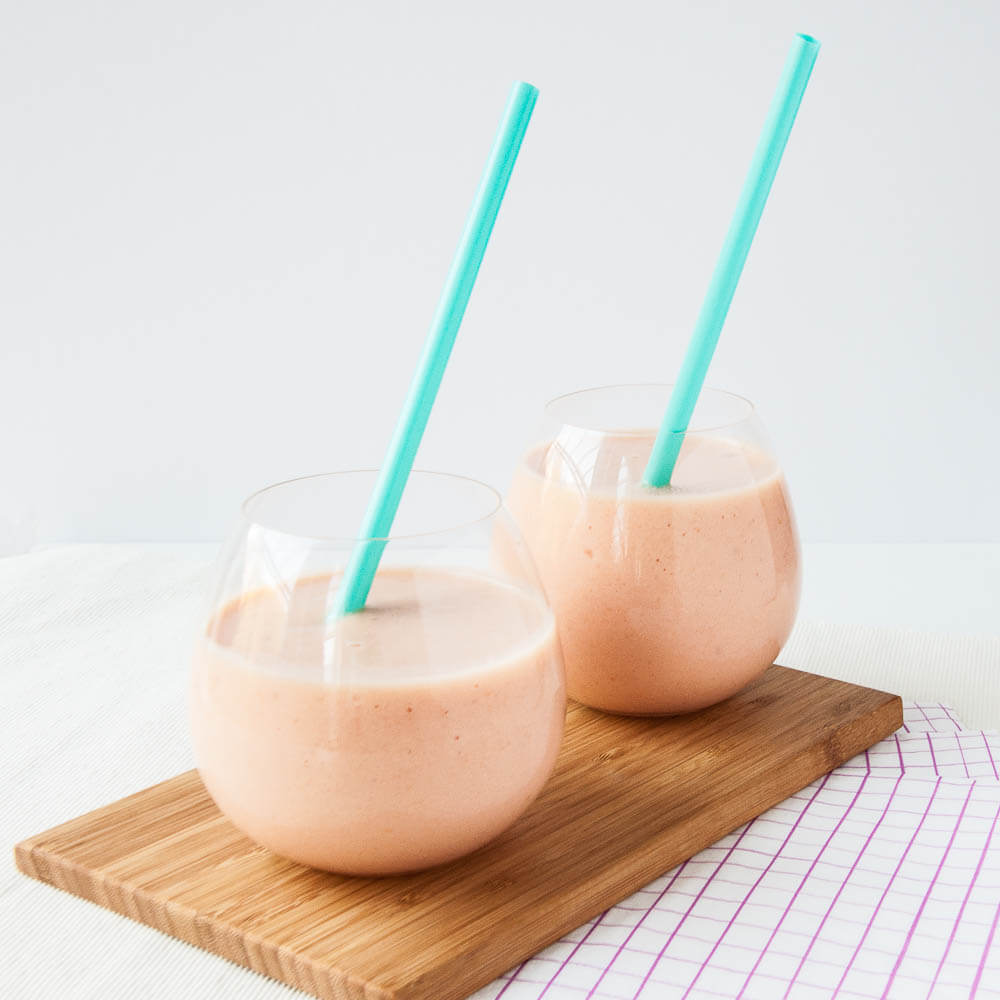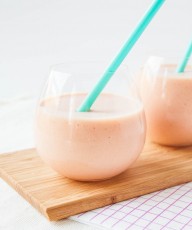 Papaya Banana Smoothie
A healthy smoothie that is great for digestion. A Papaya Banana Smoothie with Pineapple and Ginger.
Ingredients
1

heaping cup

225g Papaya Fruit

1

Banana

1

small chunk

5g of fresh Ginger

1

tablespoon

20ml Lime Juice

1

cup

160g fresh Pineapple

1

cup

120g Crushed Ice

3/4

of a cup

150ml Milk of Choice (I used almond milk)
Instructions
Add all ingredients in a blender and blend until smooth.
For another healthy, delicious smoothie recipe, check out my Kale Spinach Smoothie! Yum!