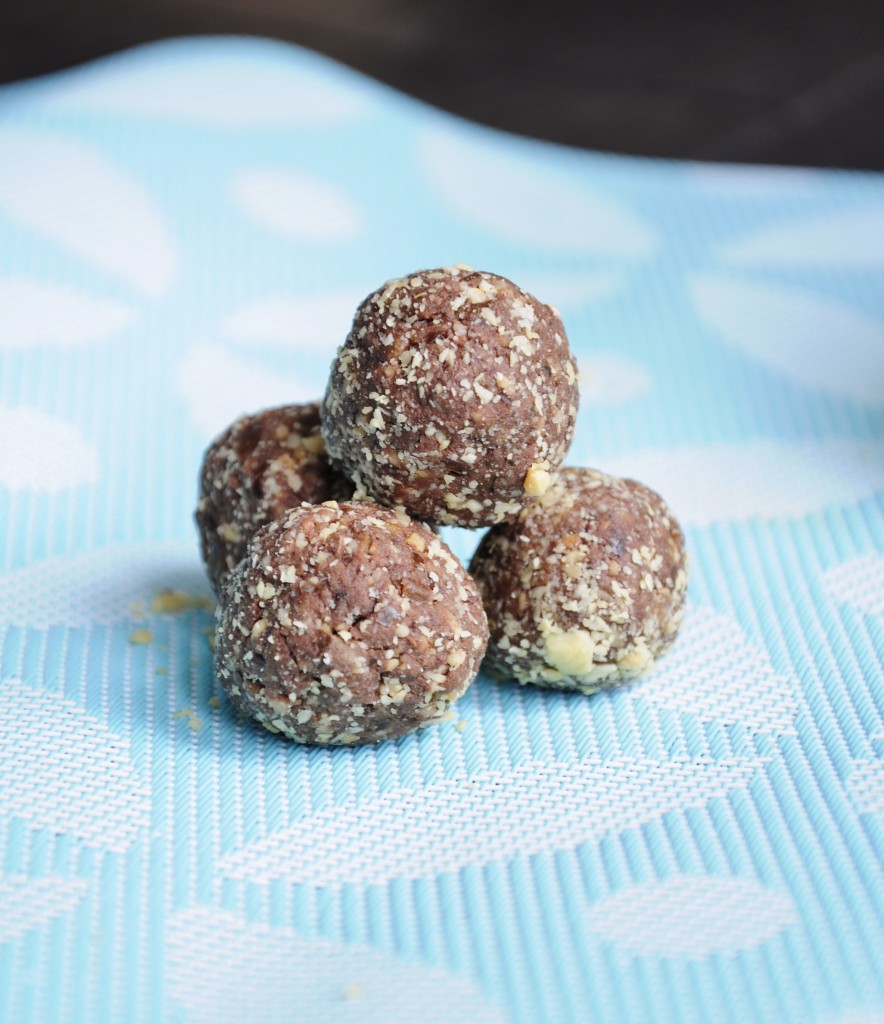 I know, I just did a protein ball recipe a few days ago but I HAD to do another! Chocolate peanut protein balls are so addictive. Not just because they taste great but also because they are just so darn easy to make. I use these as a pre and post workout snack. For me, this chocolate peanut protein ball recipe has the right balance of protein and healthy carbs. Though I have to admit, I don't work out every time I eat these. Otherwise I would have been at the gym 5 times yesterday. :D
On a side note, did you know peanuts are not nuts?? Crazy! I was sure they were called peaNUTS for a reason. Guess I was wrong. They are actually a legume. Which is also OK since they are 25% protein as well as a great source of vitamin E and fiber. Most people think of peanuts and then automatically associate them with store bought heart attack inducing peanut butter. Yes, they have fat but it's the same healthy monounsaturated fat found in olive oil. Also, if you compare peanuts to other nuts (I know, now I'm just confusing you by comparing them to nuts which they aren't actually) they are far more nutritious in many aspects.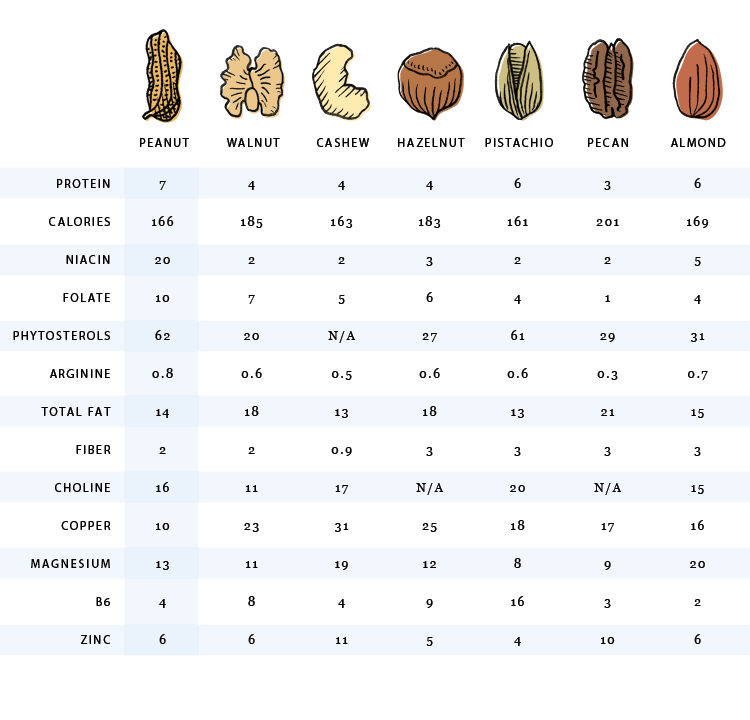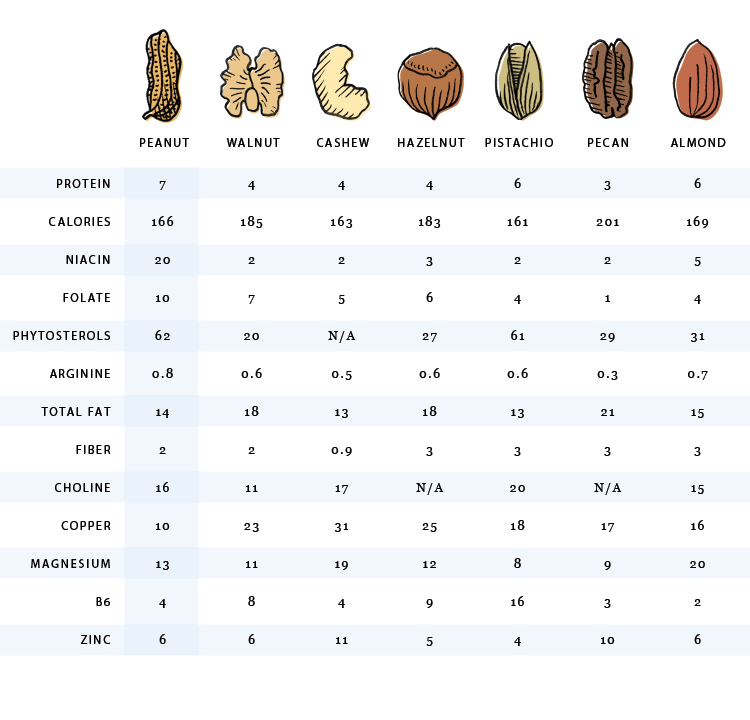 When I first found this chart at nationalpeanutboard.org, I was skeptical. Obviously the National Peanut Board will be promoting peanuts as the healthiest but when I checked all the nutrition facts they were in fact all accurate. Now I feel bad for thinking peanuts were the unhealthy nut (or legume, wow this is confusing!). So now that we have established why they are a great healthy addition to any diet, put them in a food processor and eat them!
These chocolate peanut protein balls are really easy to make. You don't need to buy pre chopped peanuts for this recipe. simple place about 3 - 4 tablespoons whole peanuts in a food processor and pulse until nuts are chopped. This should yield around 2 tablespoons chopped peanuts. If you want to roll the protein balls in powdered peanuts (I suggest this but it's not necessary) simply pulse another 2 tablespoons of peanuts until a powder forms. Easy enough and money saved! As with the puffed quinoa protein balls, I didn't use medjool dates. Medjool dates tend to be larger so if you do decide to use them for this protein ball recipe then 6 medjool dates should be plenty.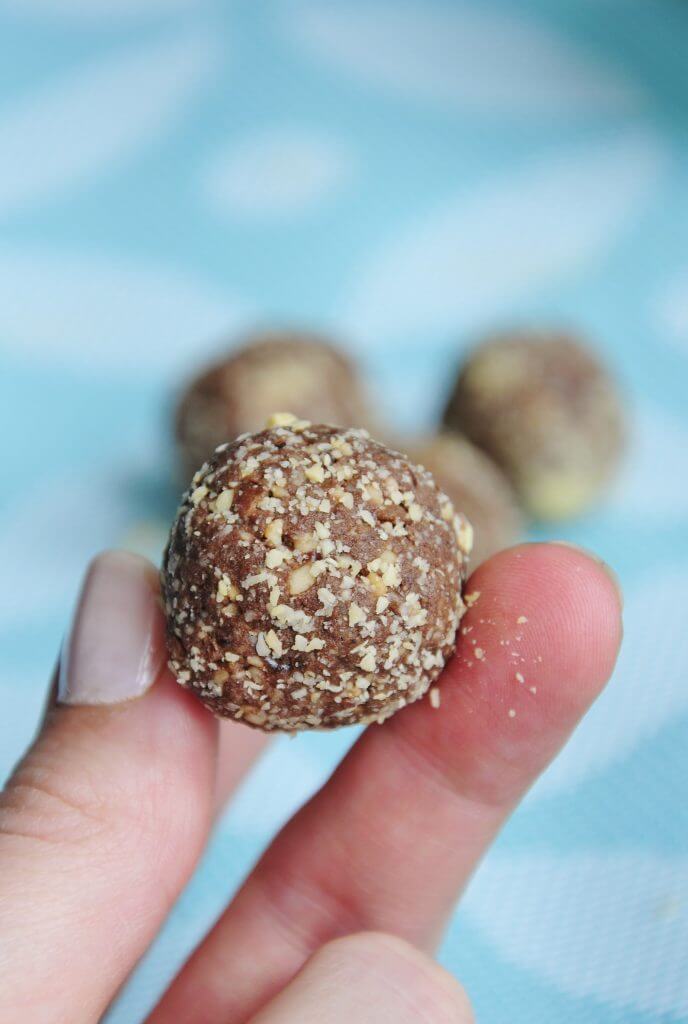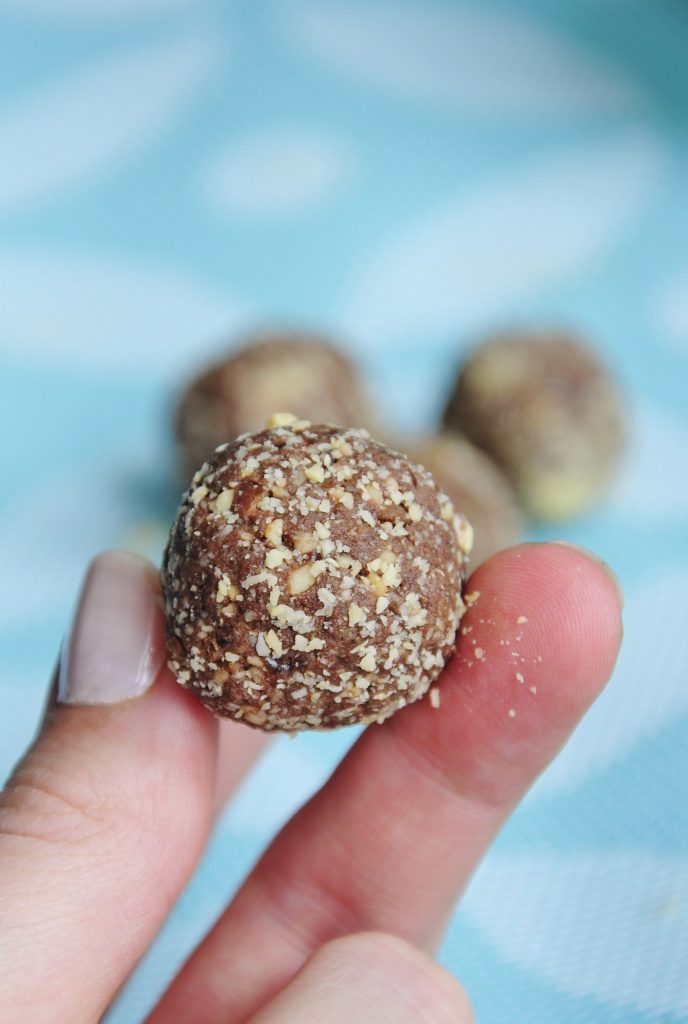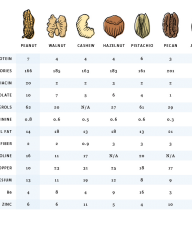 Chocolate Peanut Protein Balls
makes 10
Ingredients
8

Dates

pitted

1

scoop Plant-based unsweetened Protein Powder

25g

2

tablespoons

chopped Peanuts

2

teaspoons

Cocoa Powder

4

teaspoons

Maple Syrup

Peanut Powder

optional
Instructions
Place all ingredients in a food processor. Pulse until they are well combined.

Roll into teaspoon sized balls or use a cookie scoop.

Roll each protein ball in peanut powder (optional).

Can be eaten right away or chilled in the refrigerator for 30 minutes first.
Recipe Notes
1) Protein balls should be slightly sticky. If they are too moist add additional chopped peanuts or protein powder ½ teaspoon at a time until right the balls are the right texture. If the protein balls are to dry and falling apart add another date.
Having trouble finding some of the ingredients? Here are the ones I used to make the chocolate peanut protein balls: