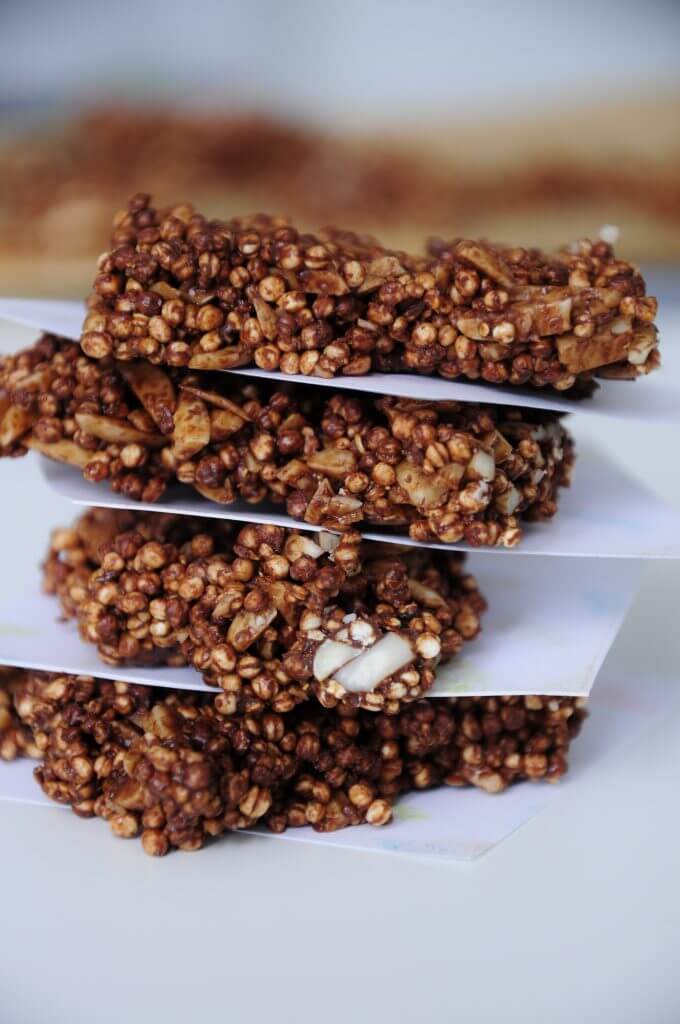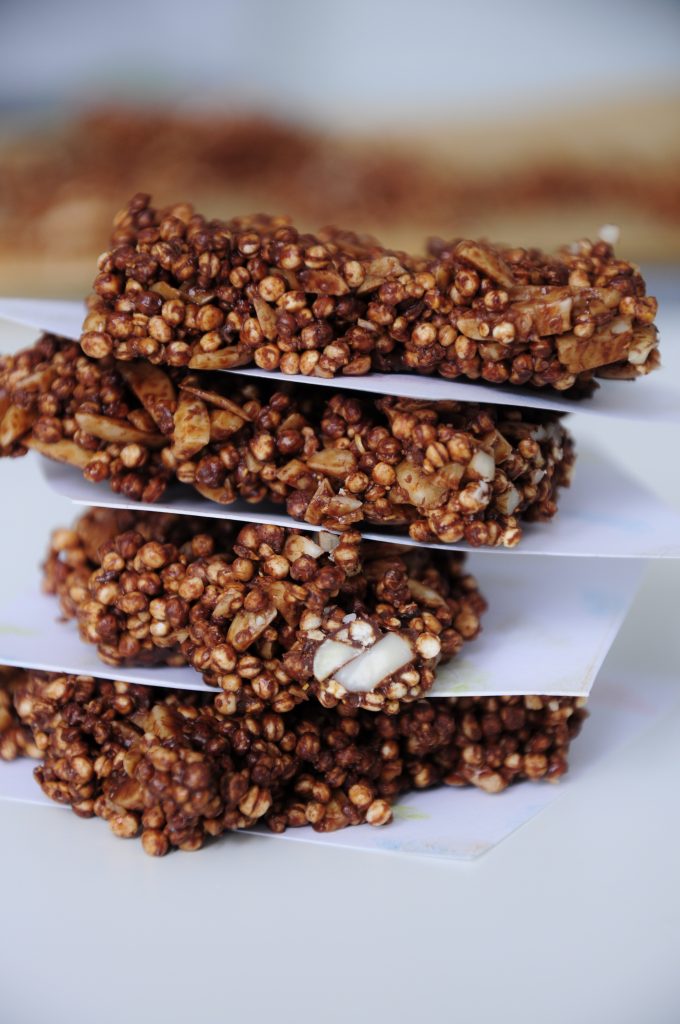 With a moving happening in exactly 3 weeks, it's safe to say that I am officially stressed. For me Stress (usually) = Chocolate. Although I could probably just chow down on some vegan chocolate chips, I think these chocolate puffed quinoa bars are a (slightly) healthier option.
I even added a bit of cayenne pepper for some heat. This step is completely optional though. I have fallen in love with Gnosis Mayan Heat Bar. They are raw vegan chocolate bars that are infused with cayenne pepper and chili pepper flakes. Chocolate and chili are such a beautiful sweet-spicy pairing that is truly irresistible. Exactly that pairing is what inspired me to add cayenne pepper to these chocolate bars. Might some strange and crazy to some but it's delicious, if you can handle a bit of heat. Like I mention though, the cayenne pepper is optional and if spicy chocolate doesn't float your boat then just omit it.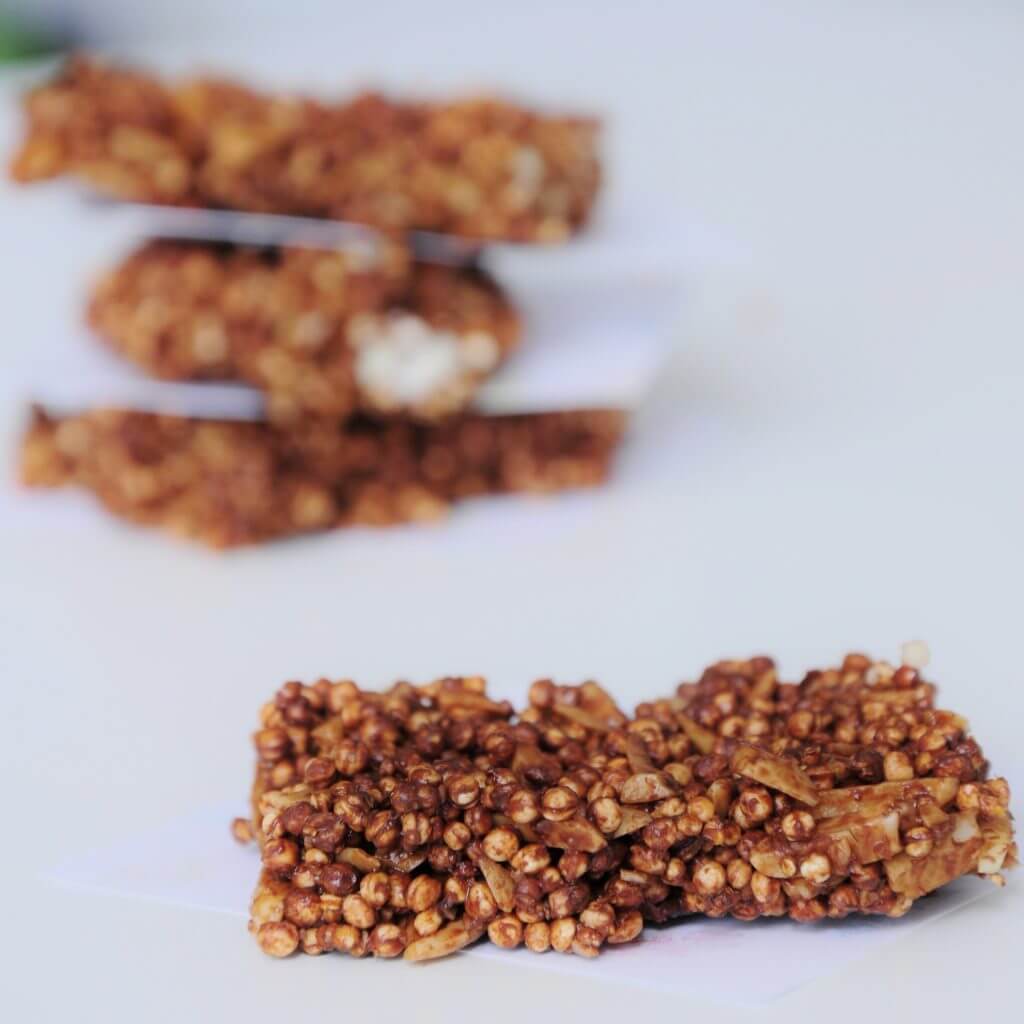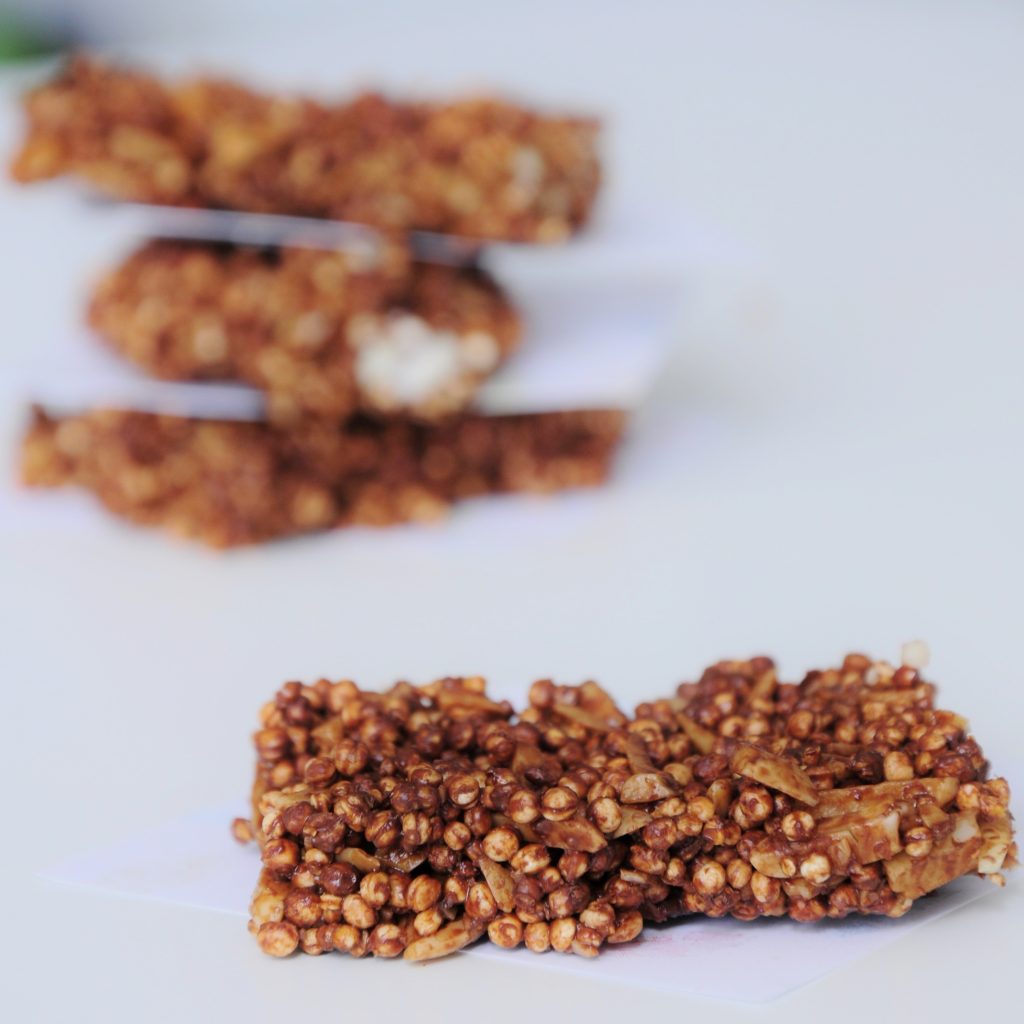 Either way, my chocolate puffed quinoa bars couldn't be simpler to make. Add everything to a stockpot, heat, refrigerate, cut, and eat. Sounds very simple, right? It is. There's really no reason to not try it. The only downside to this recipe is that you need to wait about 60 min (sometimes less) for the puffed quinoa bars to completely cool and harden in the refrigerator. However, once they are done...oh my...are they delicious!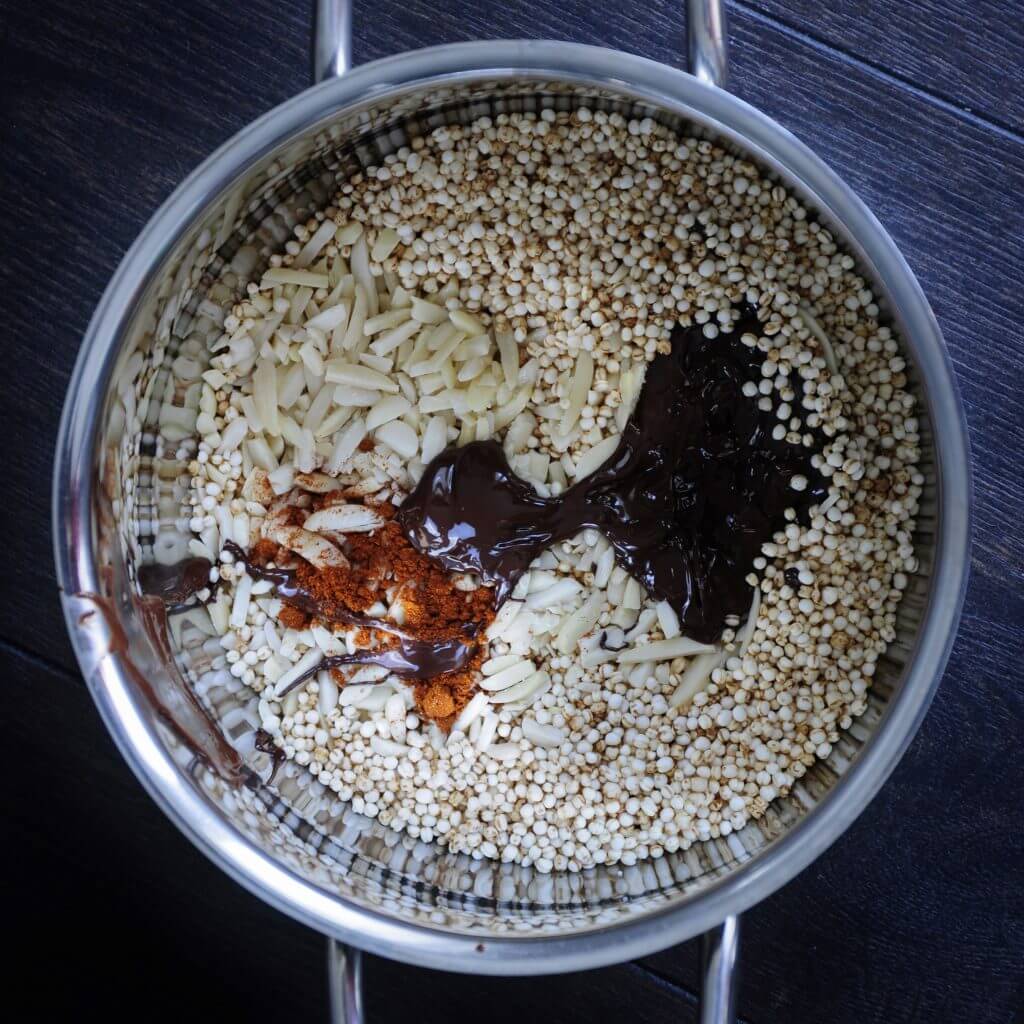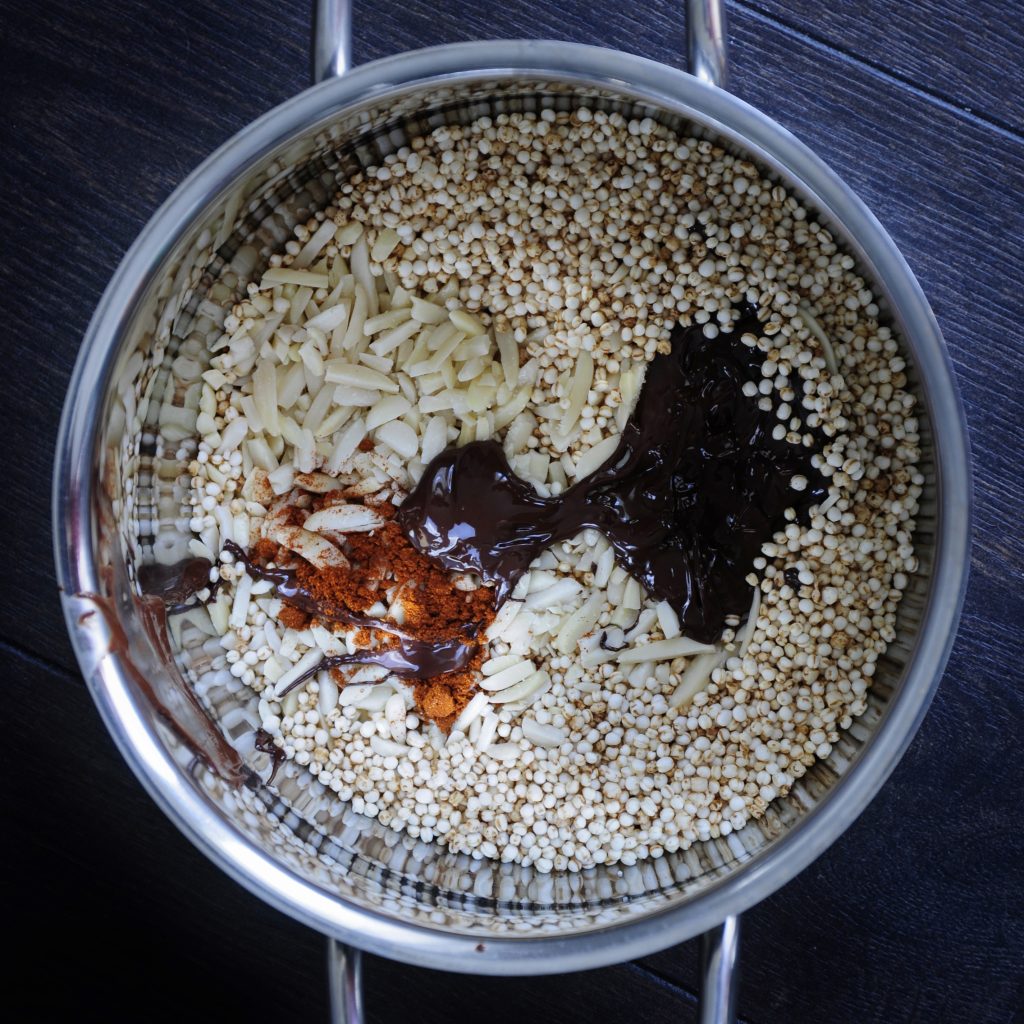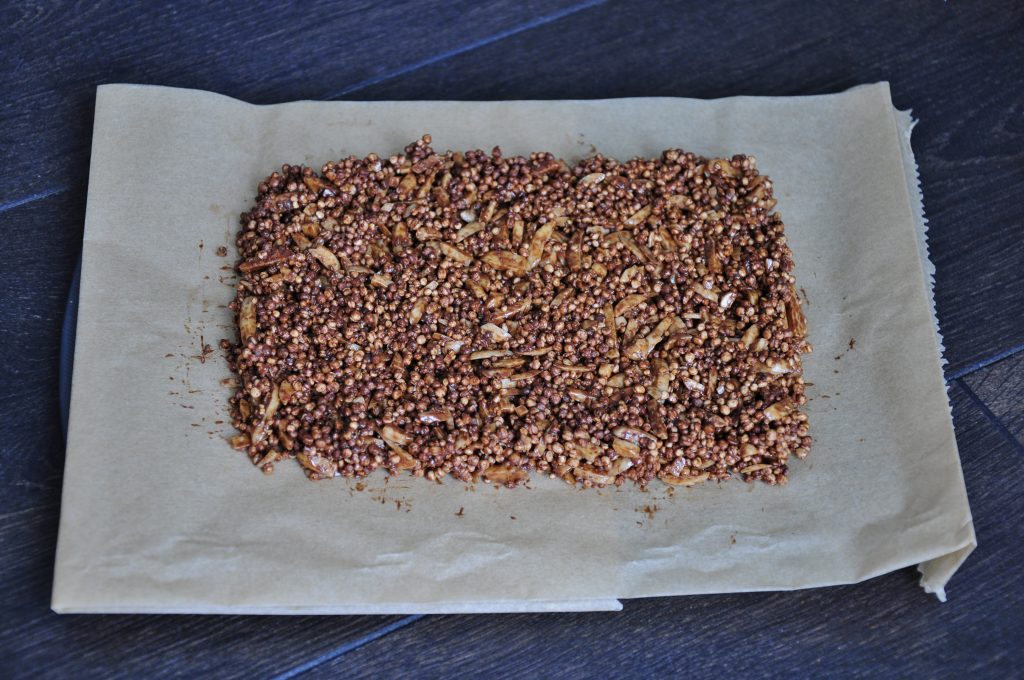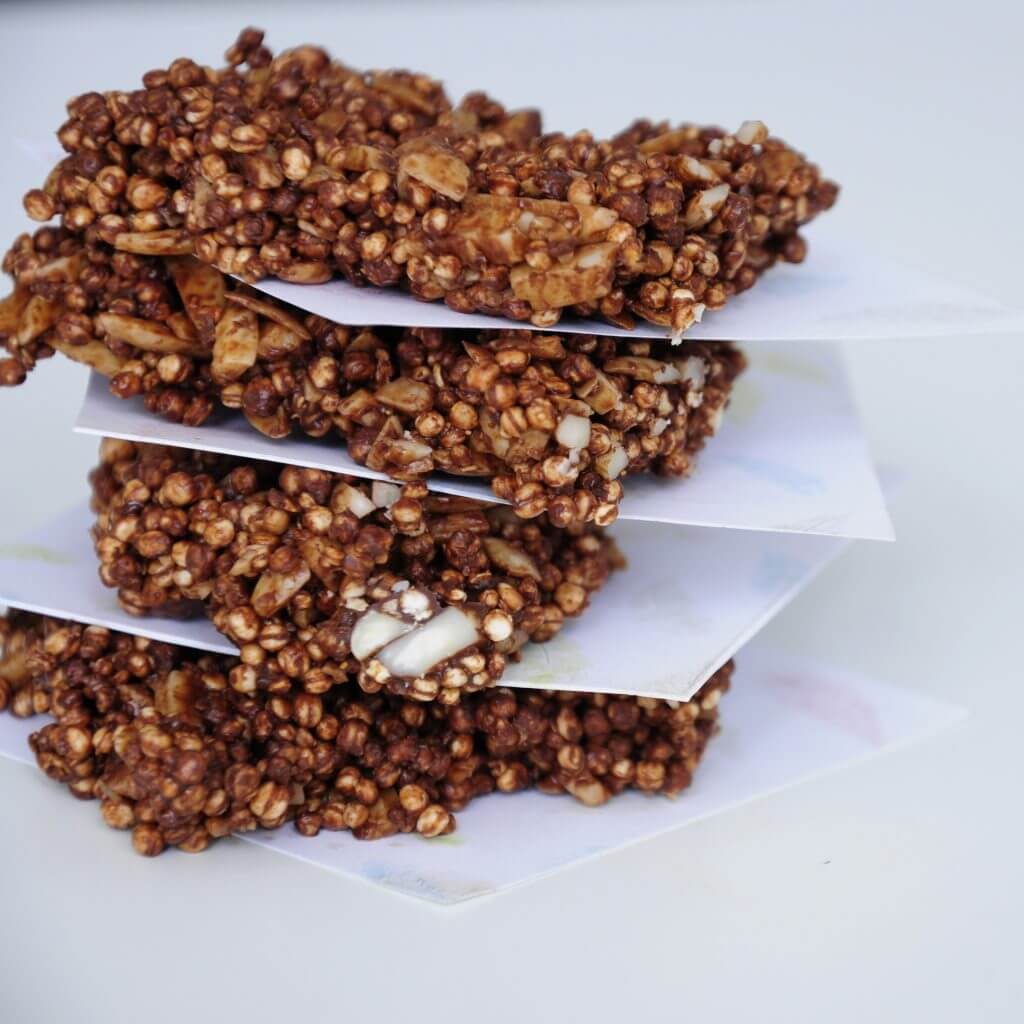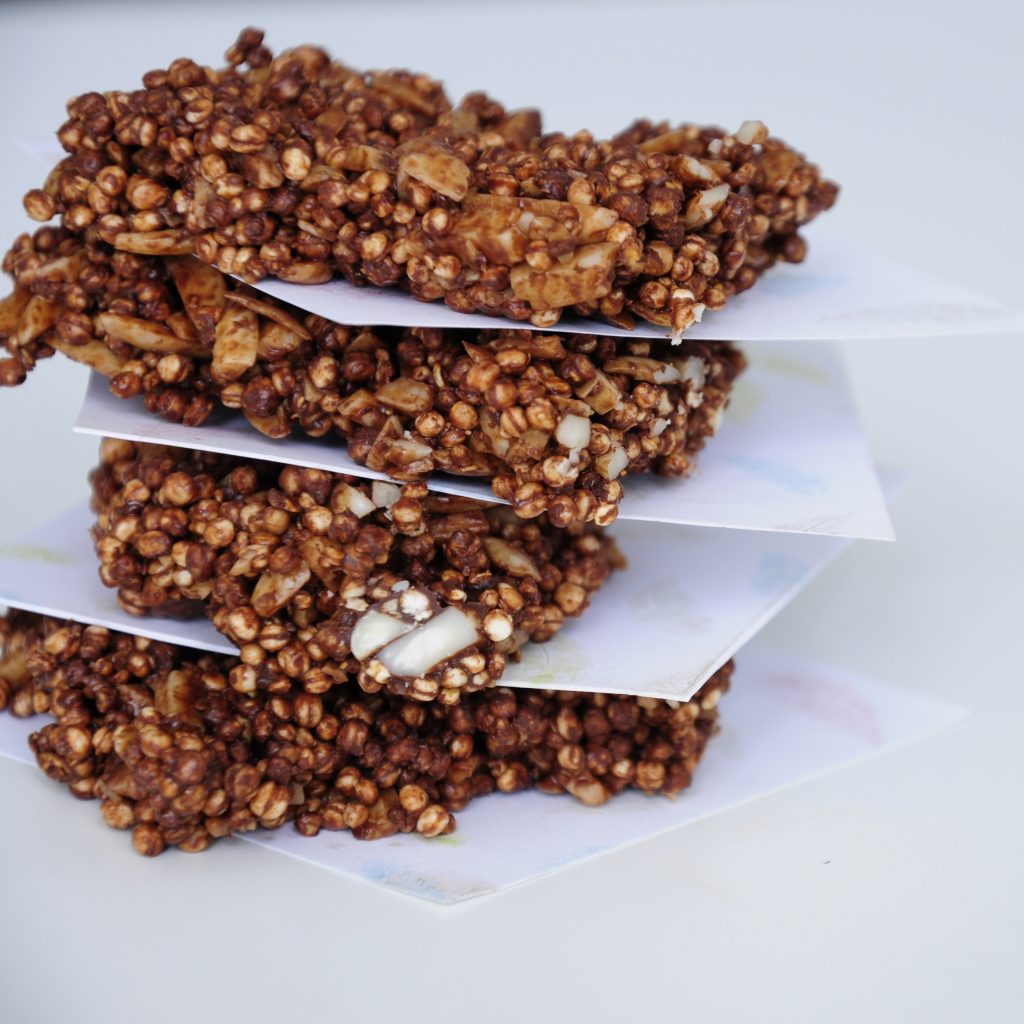 Need help finding some of these ingredients? Here are some that I used:
Enjoy Life Chocolate Chips (Vegan, Gluten free, and Paleo)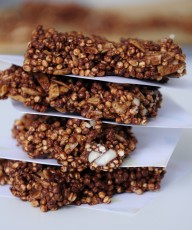 Chocolate Puffed Quinoa Bars
Ingredients
½

cup

Puffed Quinoa

⅓

cup

Slivered Almonds

2

teaspoons

melted Coconut Oil

⅛

teaspoon

Salt

¼

teaspoon

Cayenne Pepper

optional

2

tablespoons

melted Vegan Chocolate Chips
Instructions
Melt chocolate Chips in a double boiler or water bath.

Place all ingredients in a small stockpot and heat over medium heat. Stir constantly until well mixed. Continue stirring for about 3 - 5 minutes being careful not to burn chocolate.

Remove chocolate quinoa mixture from heat and spread into a rectangle (4 ½" by 6") on parchment paper.

Refridgerate for about 30 - 60 minutes until hard. Cut into 6 bars using a sharp knife.

Store in an airtight container in fridge.
Want to try a different puffed quinoa snack? Try these Puffed Quinoa Protein Balls or Puffed Quinoa Oat Bars!