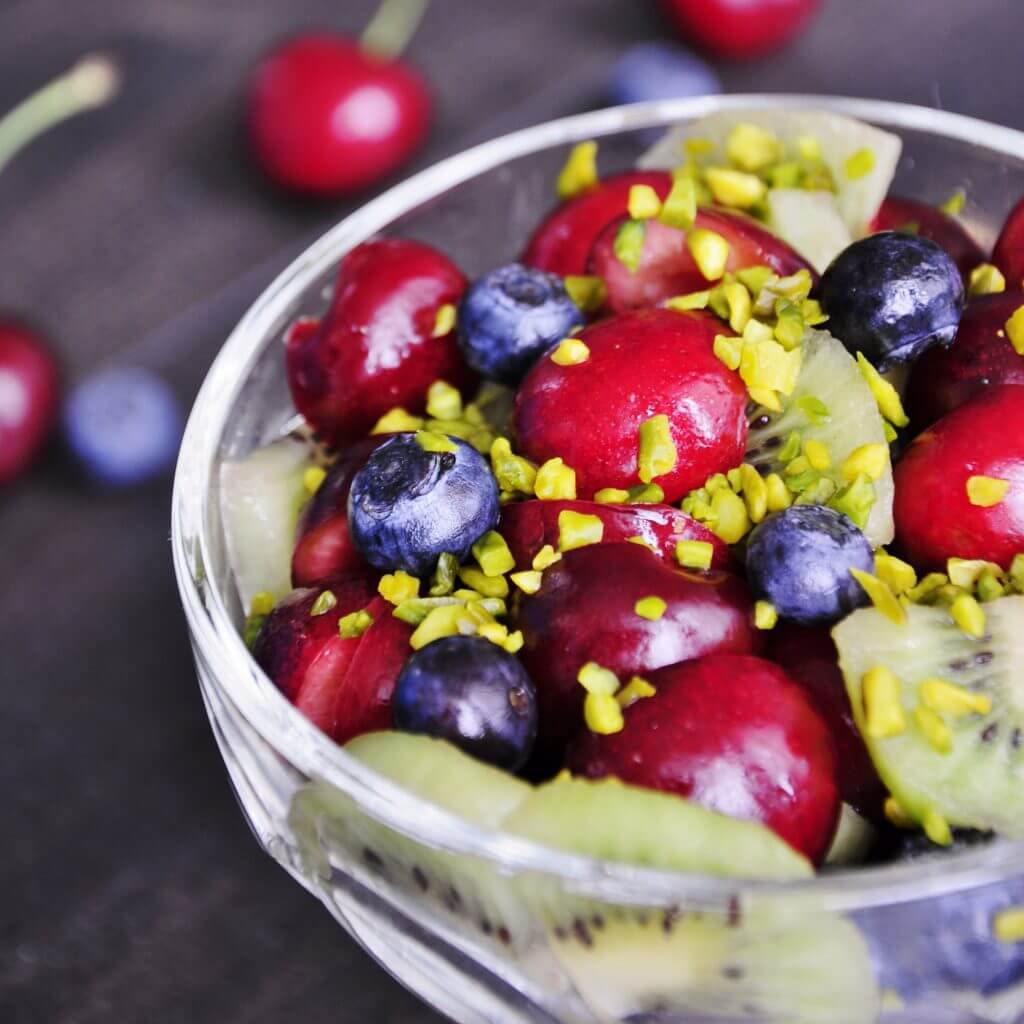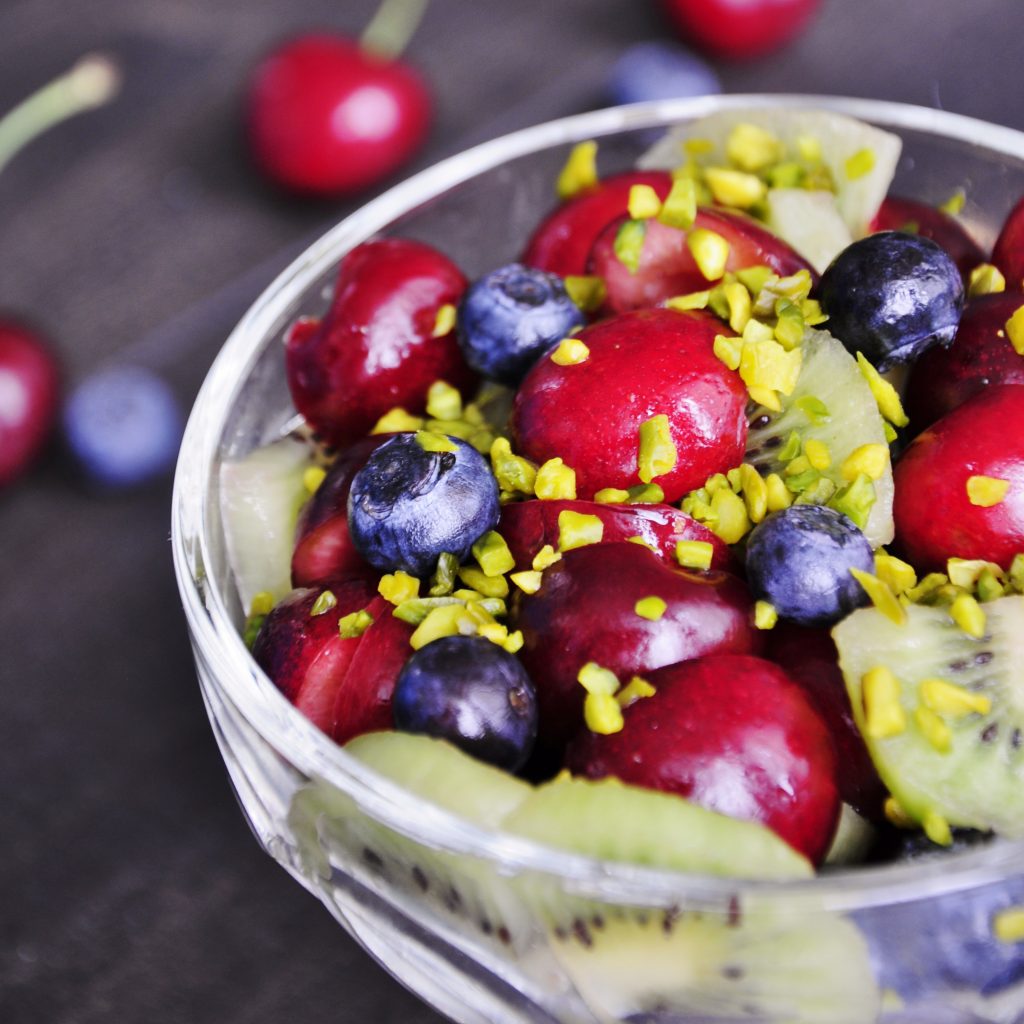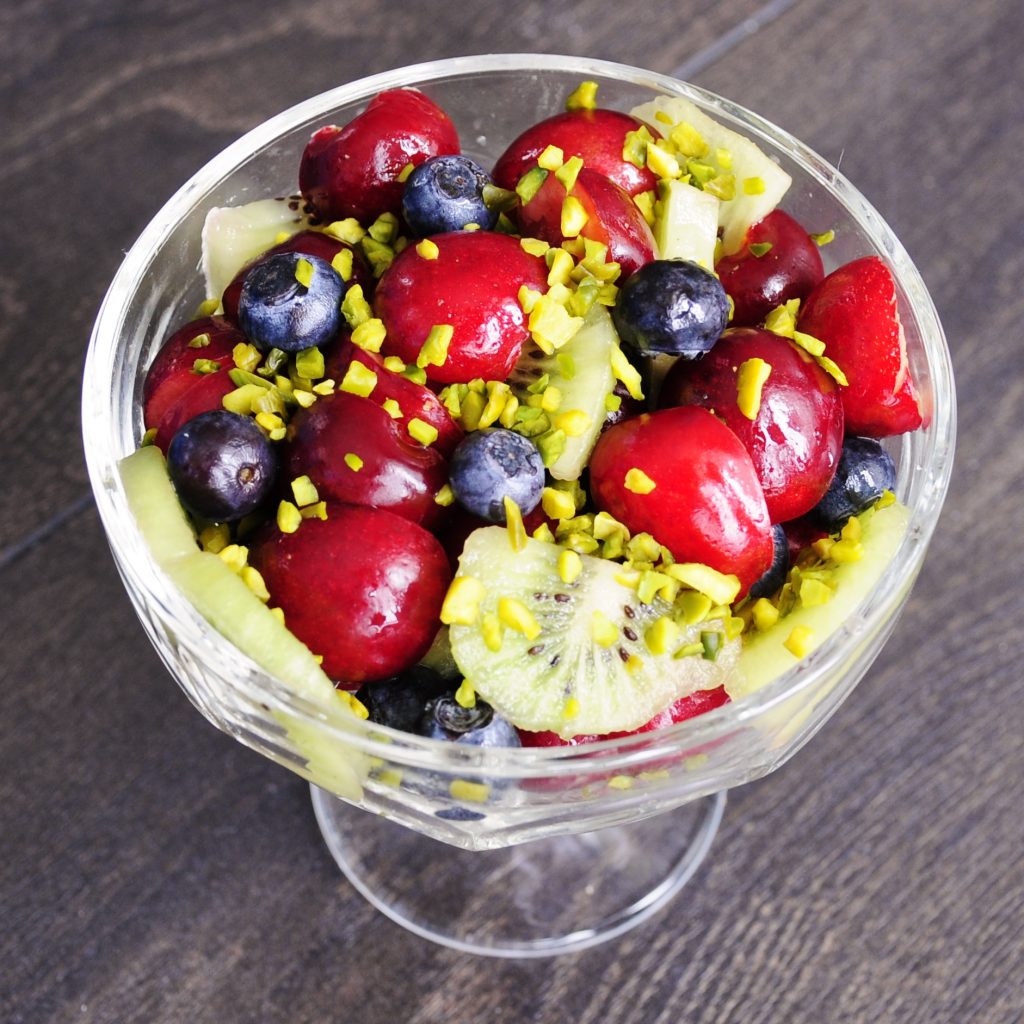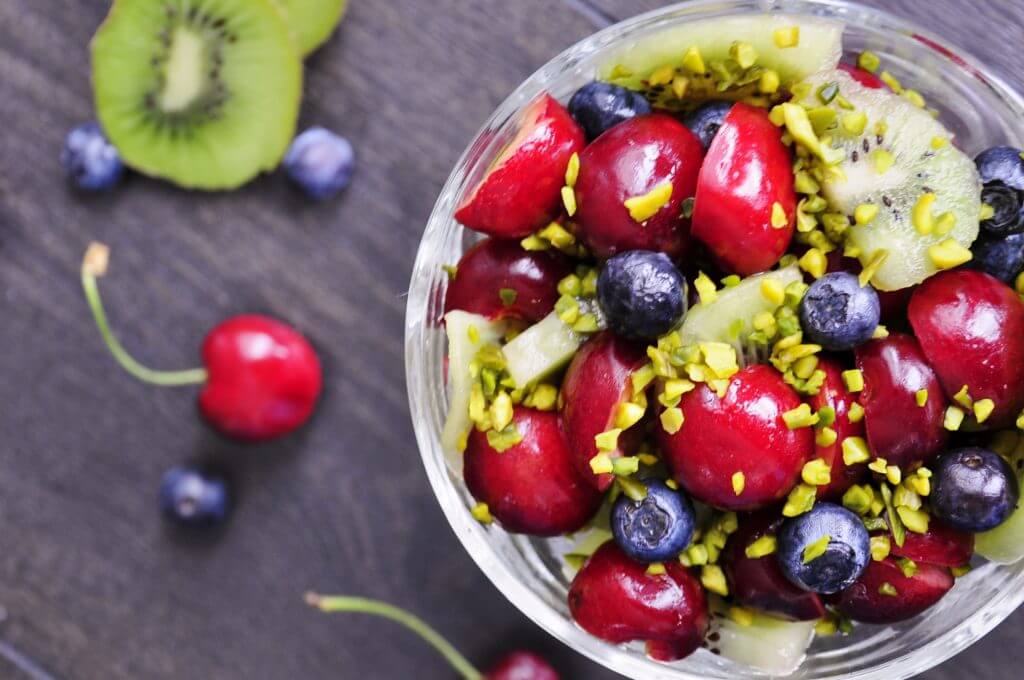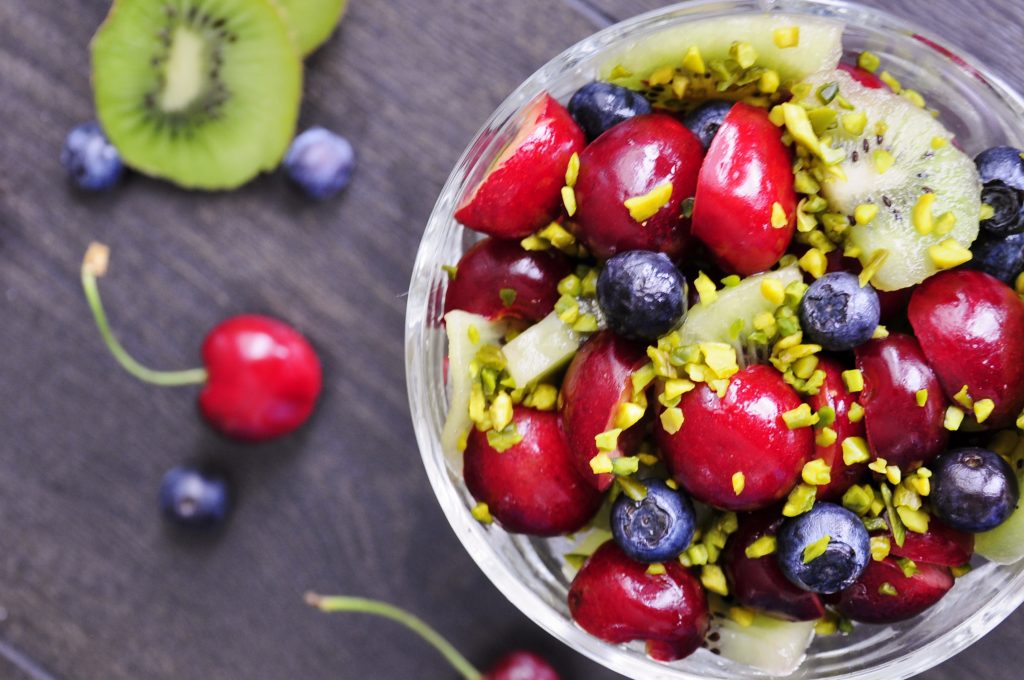 I've posted quite a few different salads lately but I just realized I didn't do a single fruit salad. I know, I know, It's about time for a healthy fruit salad. This cherry fruit salad only has 4 ingredients and is packed with antioxidants. Hence the genius name of this salad: Antioxidant Cherry Fruit Salad!
So why antioxidants? We all know that antioxidants are good for you but can you actually explain what they are? Most people can't.
I'll try my best to explain antioxidants in a short and simple way.
Antioxidants aren't actually a substance, as often believed, but a chemical property that has the ability to act as electron donor.
Antioxidant molecules can counteract oxidative stress brought on by free radicals ( highly unstable molecules with odd numbered electrons that occur naturally through exercise or when food is converted into energy or from environmental sources such as cigarette smoke, pollution and sun exposure). Free radicals will search for any substance where they can "steal" an extra electron from. This "electron theft" can lead to altered DNA coding, poor cell function or even cell death.
Beta carotene, vitamin C and vitamin D as well as the minerals selenium and manganese are the most familiar substances that act as antioxidants.
Antioxidant supplements do that work the same way as those from fresh fruits, vegetables and whole grains.
Check out the links below to learn even more!
Now back to this healthy fruit salad. It's super simple and topped with, one of my all time favorite nut, pistachios for an extra crunch. You can even add some delicious whipped coconut cream to turn this cherry fruit salad into a dessert!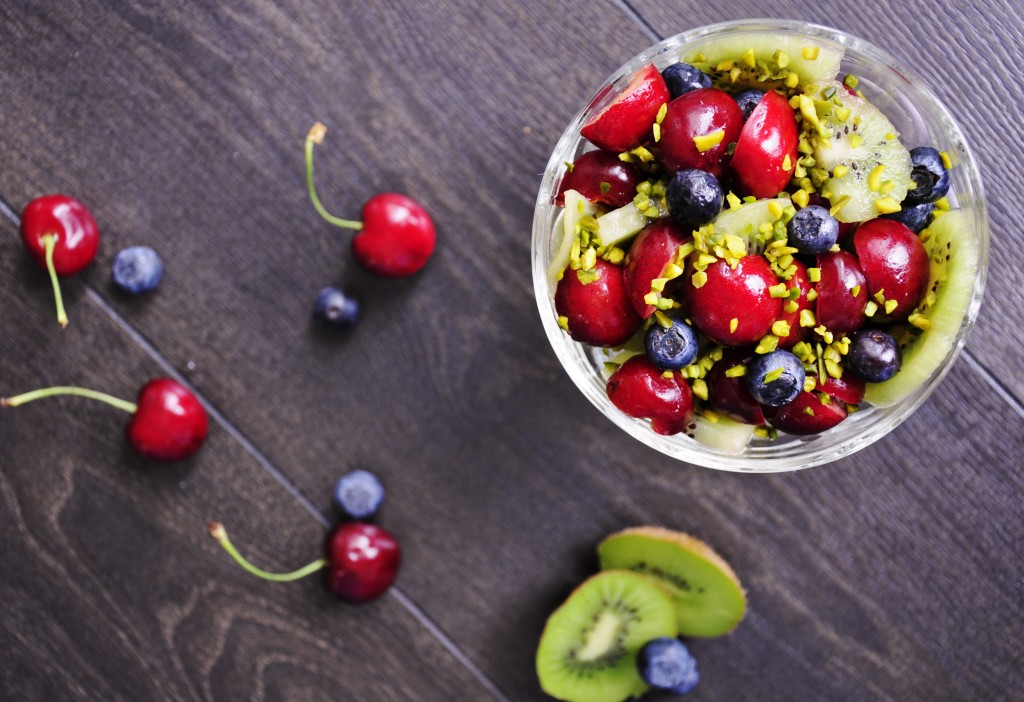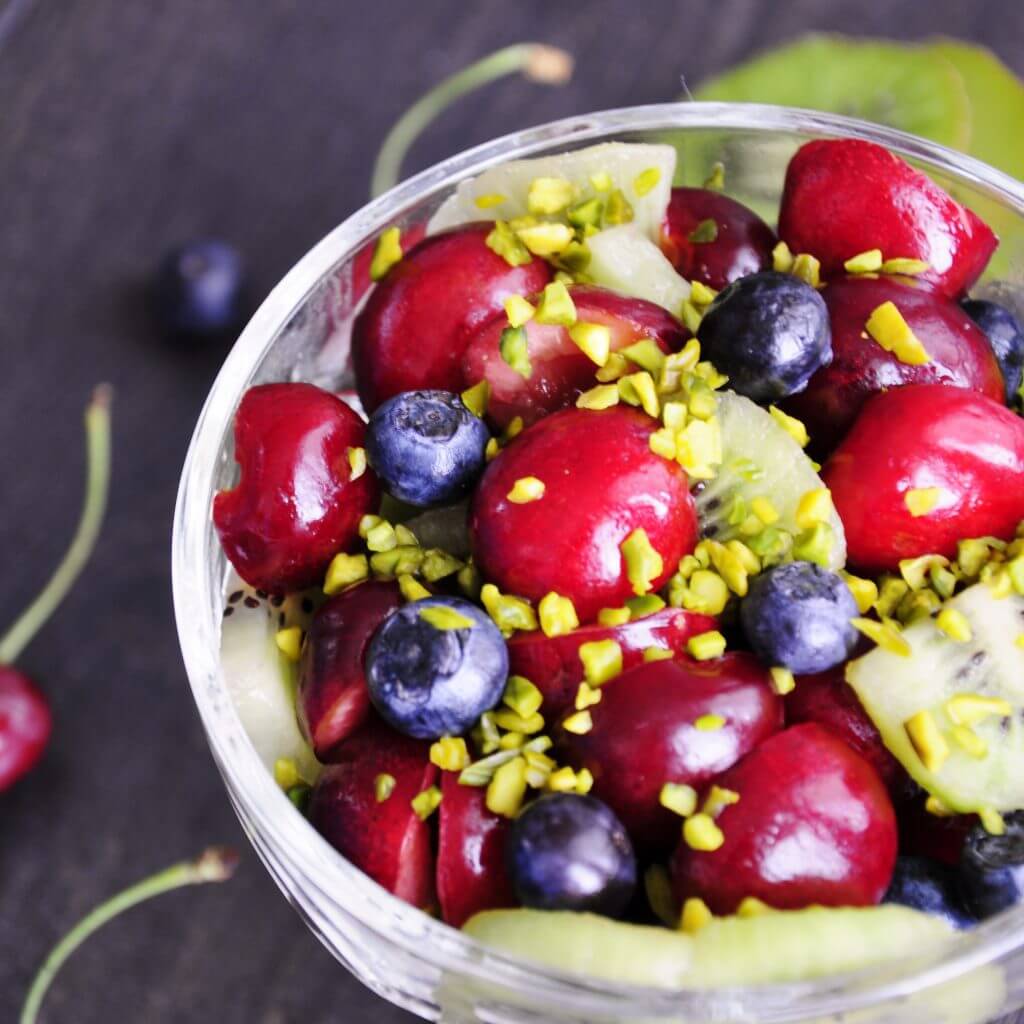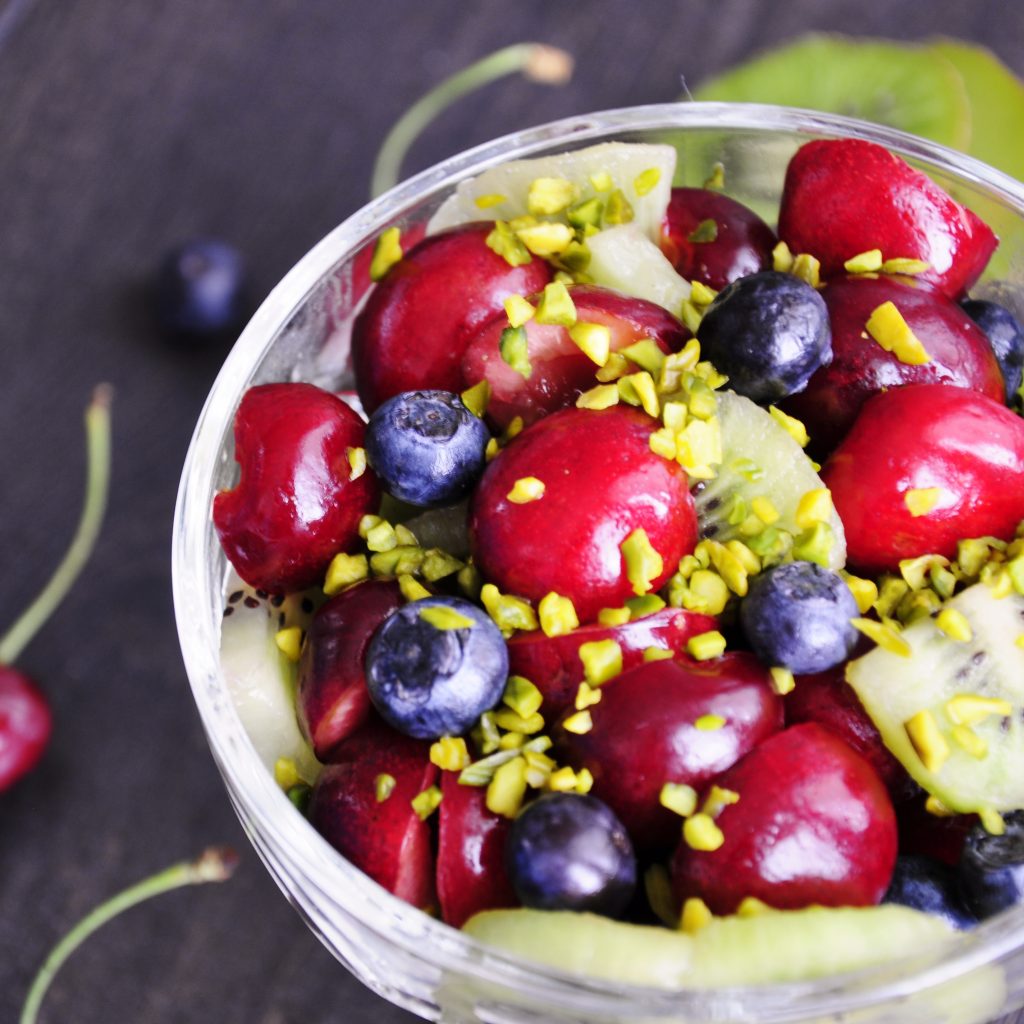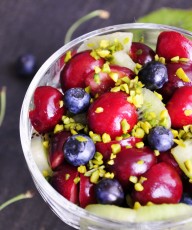 Antioxidant Cherry Fruit Salad
Makes about 1 ½ cups fruit salad
Ingredients
15

Bing Cherries

halved, pits removed

20

Blueberries

1

Kiwi

halved, then sliced

1

teaspoon

Pistachios

chopped
Instructions
Wash cherries and blueberries. Cut cherries in half and remove pits then add to a medium sized bowl with the blueberries.

Cut off ends of Kiwi and peel off skin using a peeler. Cut kiwi in half length-wise then cut into slices.

Mix Kiwi together with cherries and blueberries in a bowl. Sprinkle with chopped pistachios.

Eat fresh and enjoy!
Recipe Notes
1) Bing cherries are not a must for this fruit salad. Any other type of sweet cherry will do as well.2) If you are not serving this right away, cover it with plastic wrap and keep in fridge until ready to serve.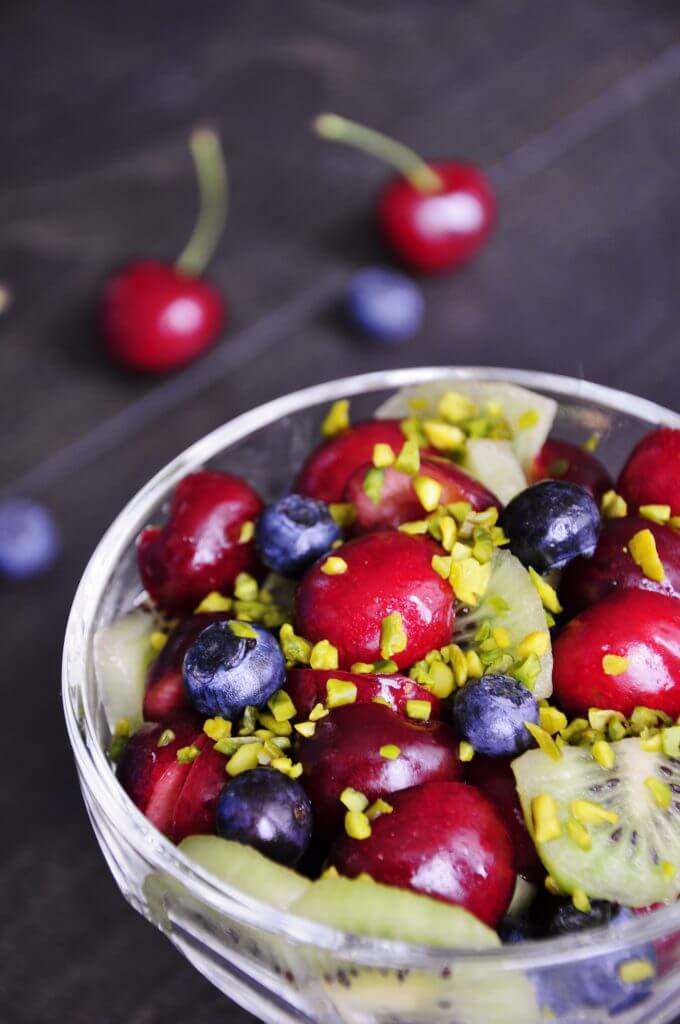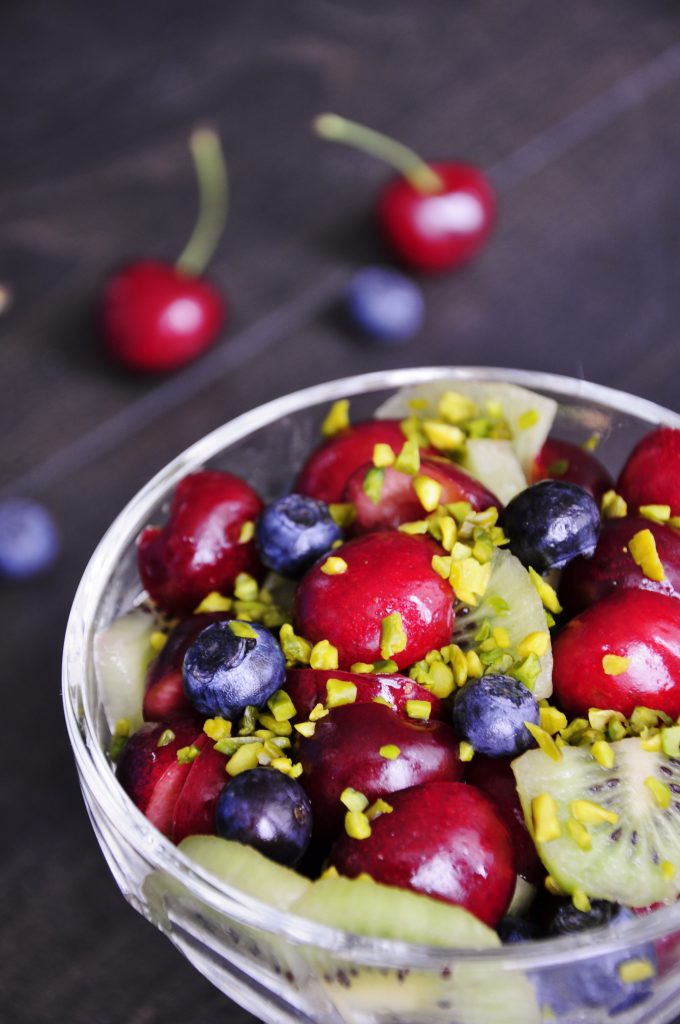 If you want to learn more about antioxidants I have found a these two articles that explain it a bit further: