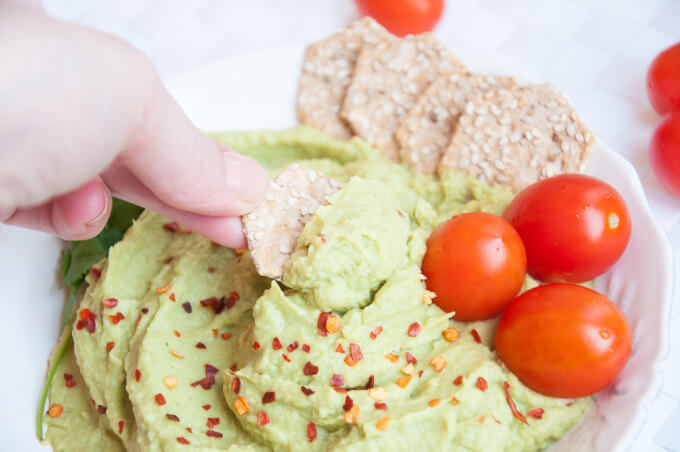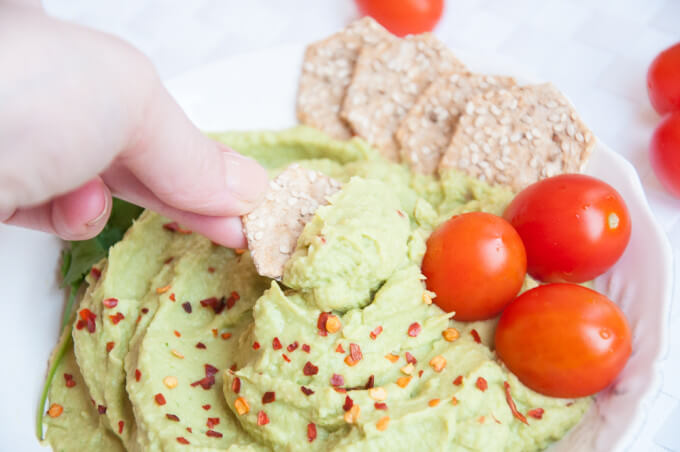 Avocado in my hummus? Yes, Please! This avocado hummus recipe is for all those who can't seem to decide if they like guacamole or hummus better. So why not combine the two and turn them into something incredible?
One of my favorite parts of not making hummus just out of chickpeas is that you can maximize the nutritional value of your hummus. Chickpeas are a great vegan fiber and protein source but sometimes it can be really heavy. Like major food baby-heavy (thankfully it's still sweater season). You know what I'm talking about. :D Adding avocado adds some heart-healthy fat to your hummus and will lighten it up a bit so your not eating pure protein.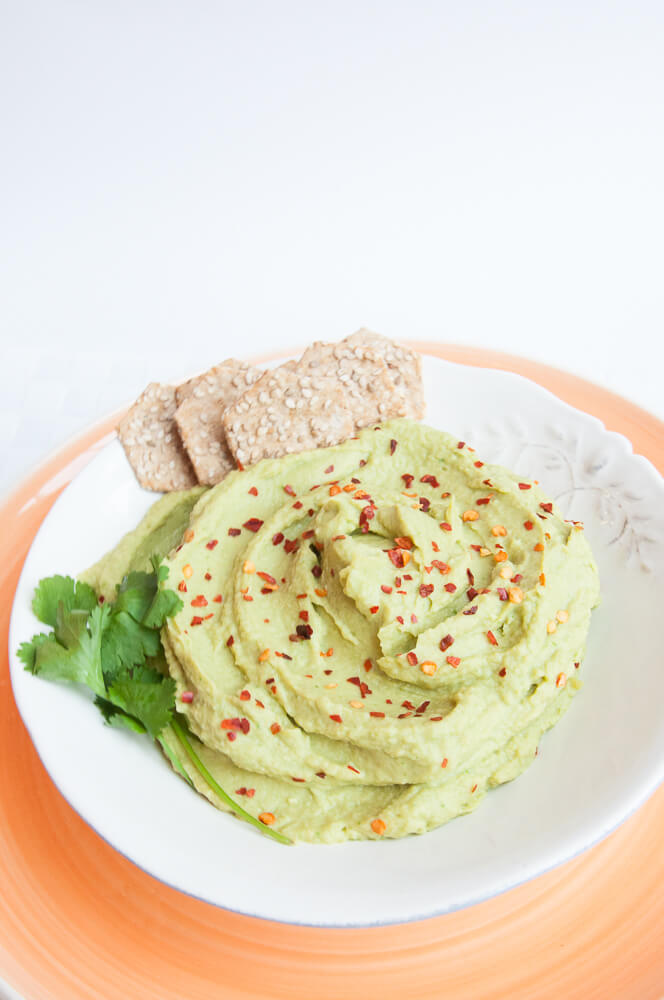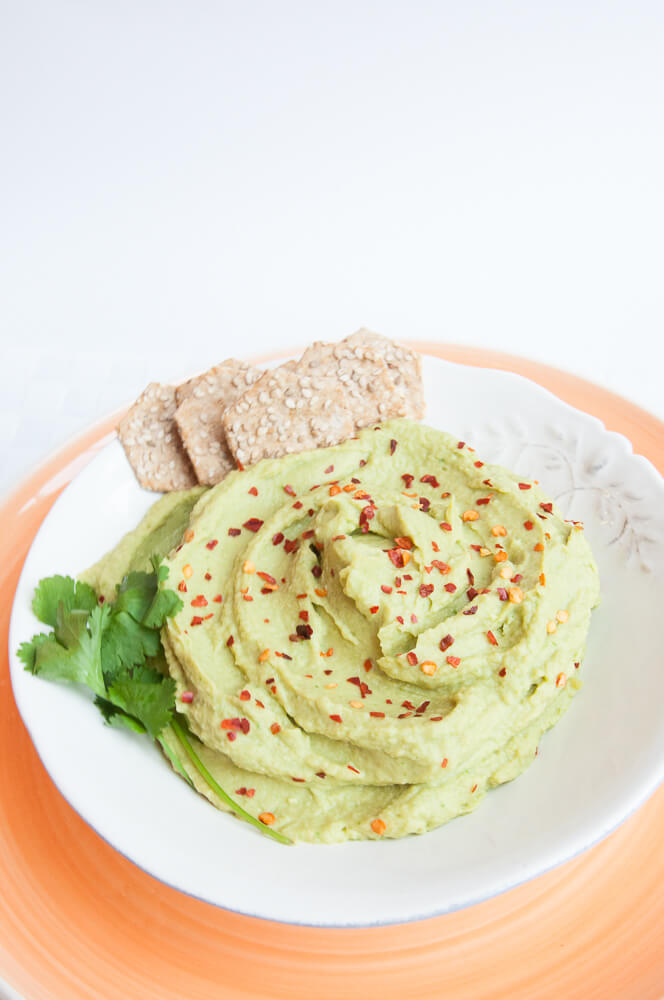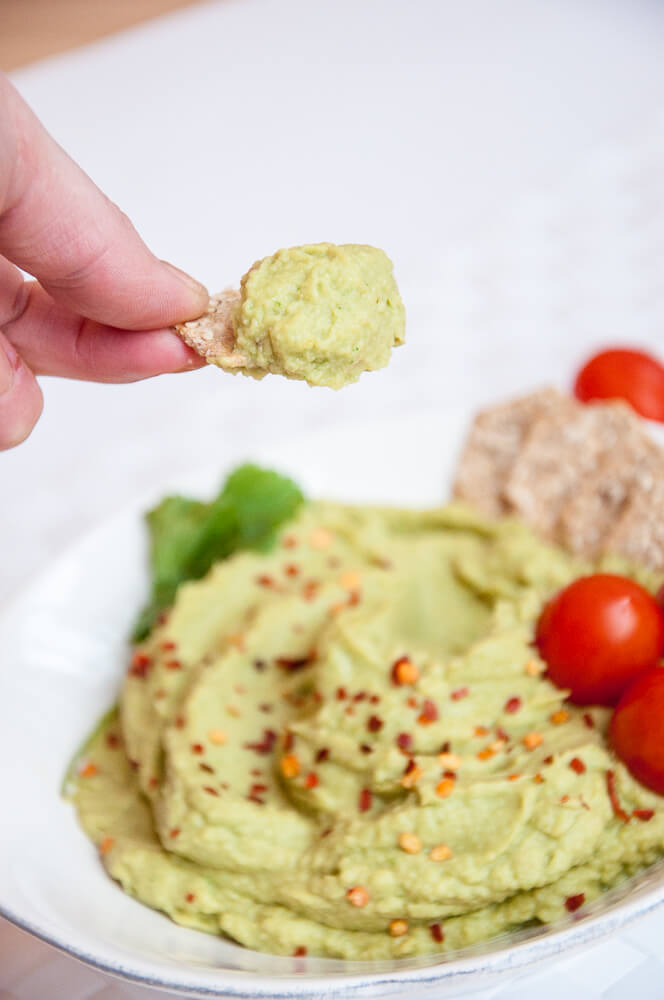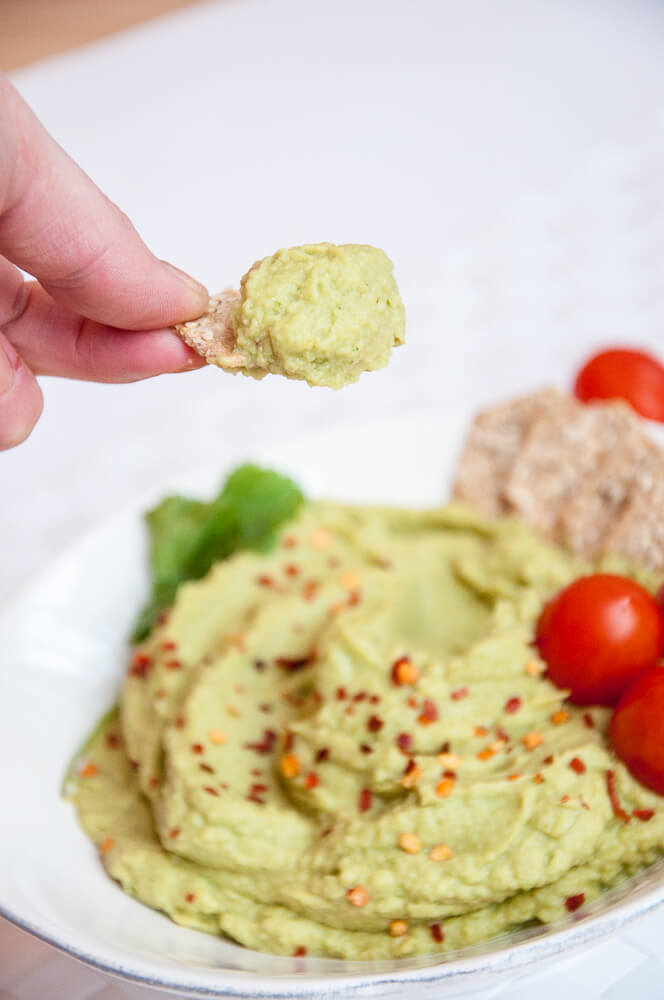 I made the avocado hummus without tahini this time but it really didn't need it. I'm not really into adding ingredients to recipes just for kicks. They should only be there for a reason. So be gone, tahini! This is nice for this hummus recipe since tahini isn't something most people (I'm not most people) always have at home.
Anyways, you are going to make the avocado hummus the same way you would any other hummus recipe. Surprise! Surprise!
Dump it all into your food processor and blend until smooth.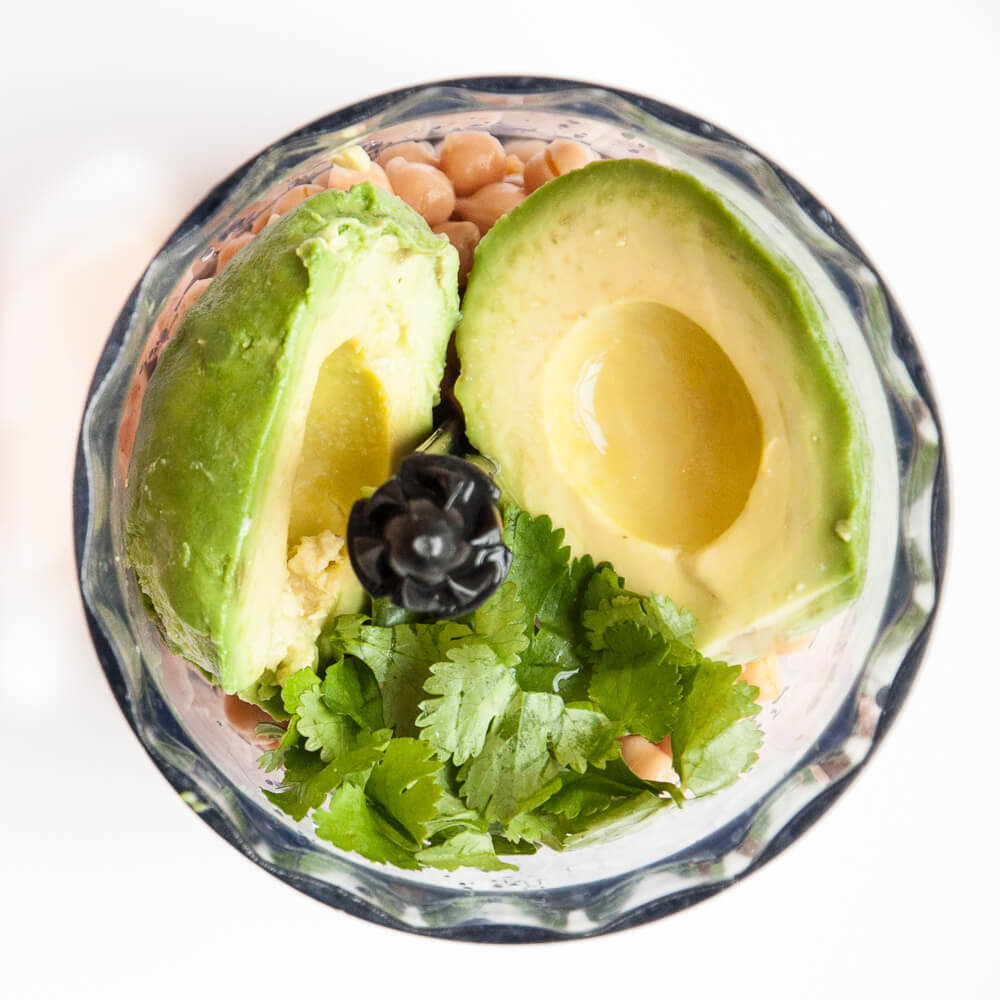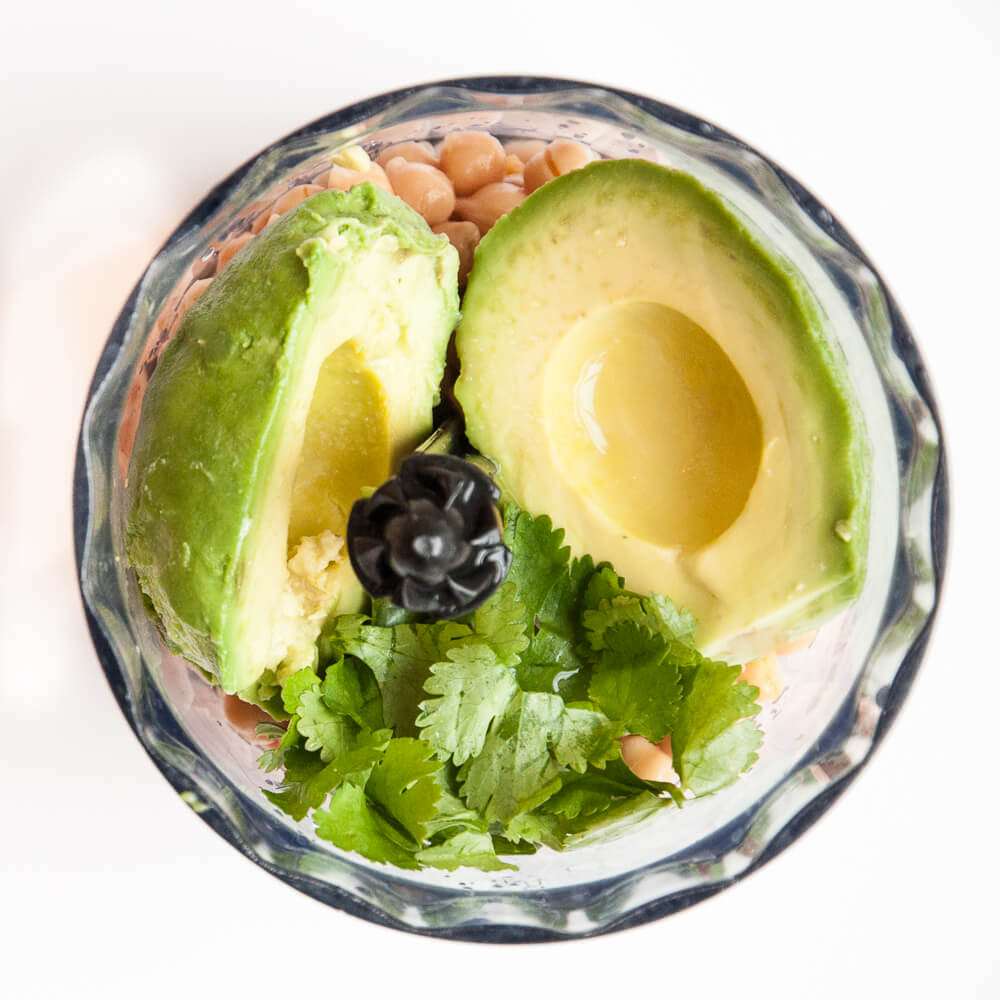 Once it's nice and creamy, put it in a bowl, sprinkle it with some red pepper flakes, and eat it up!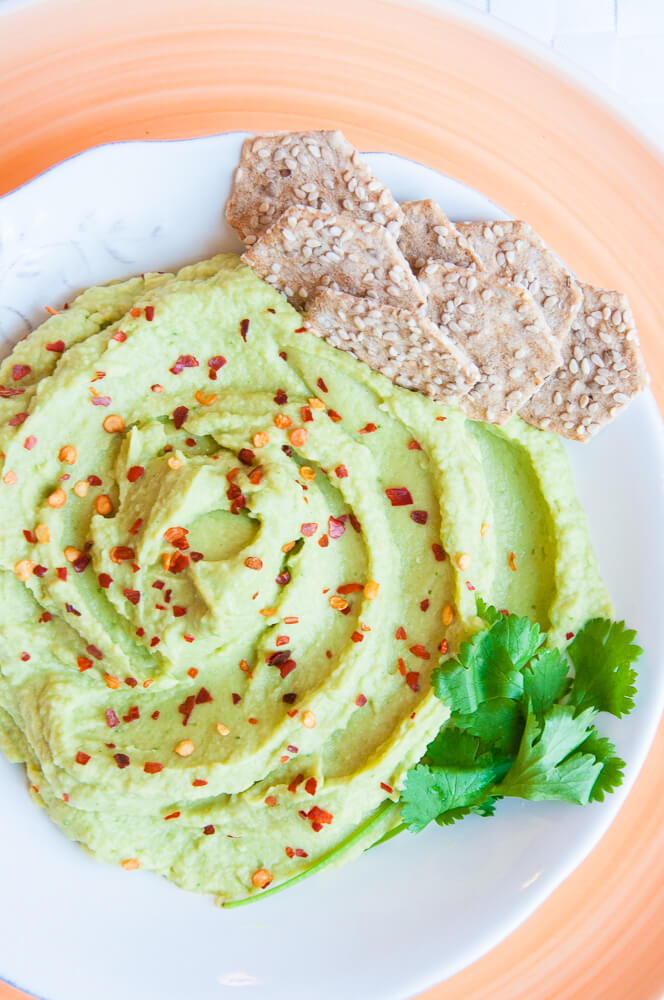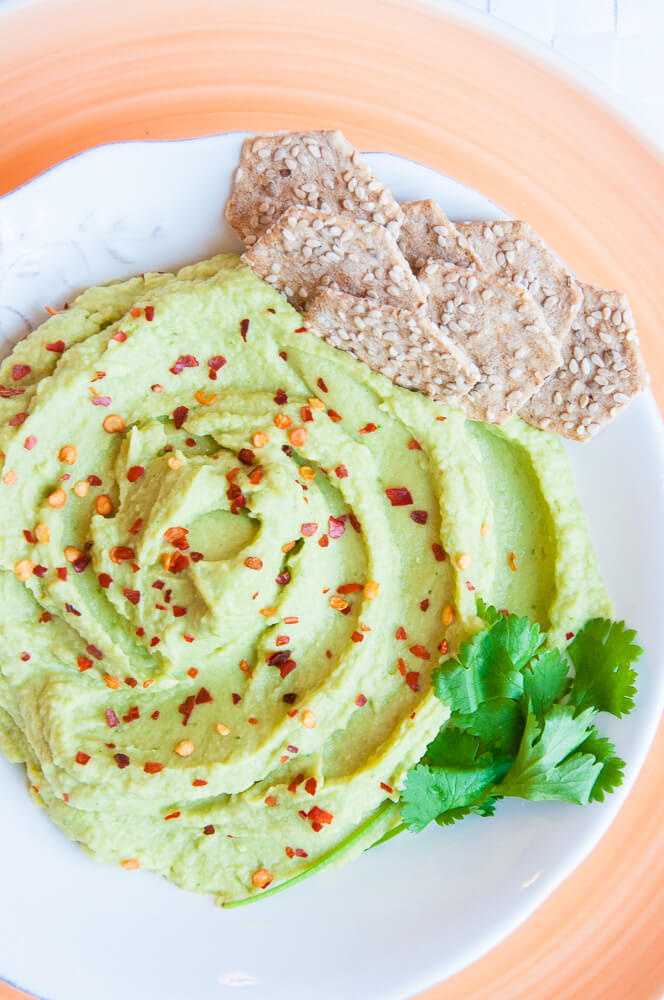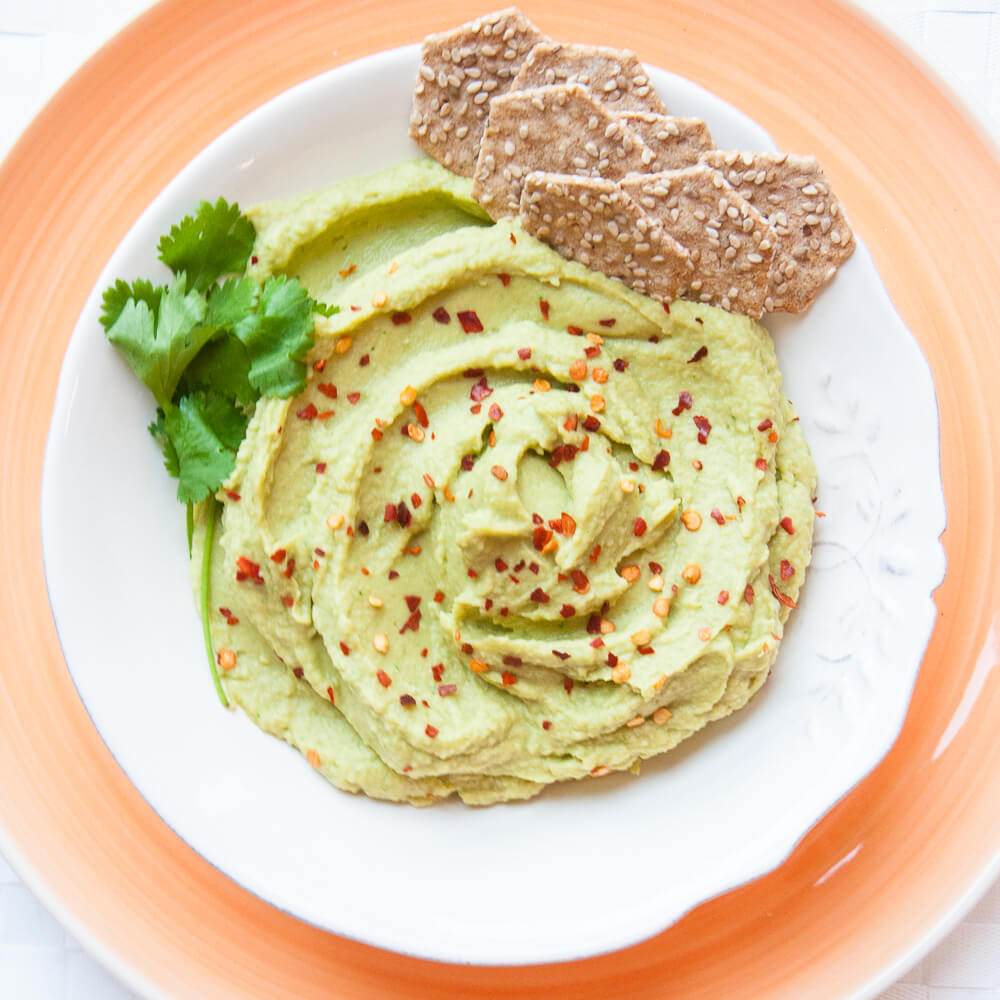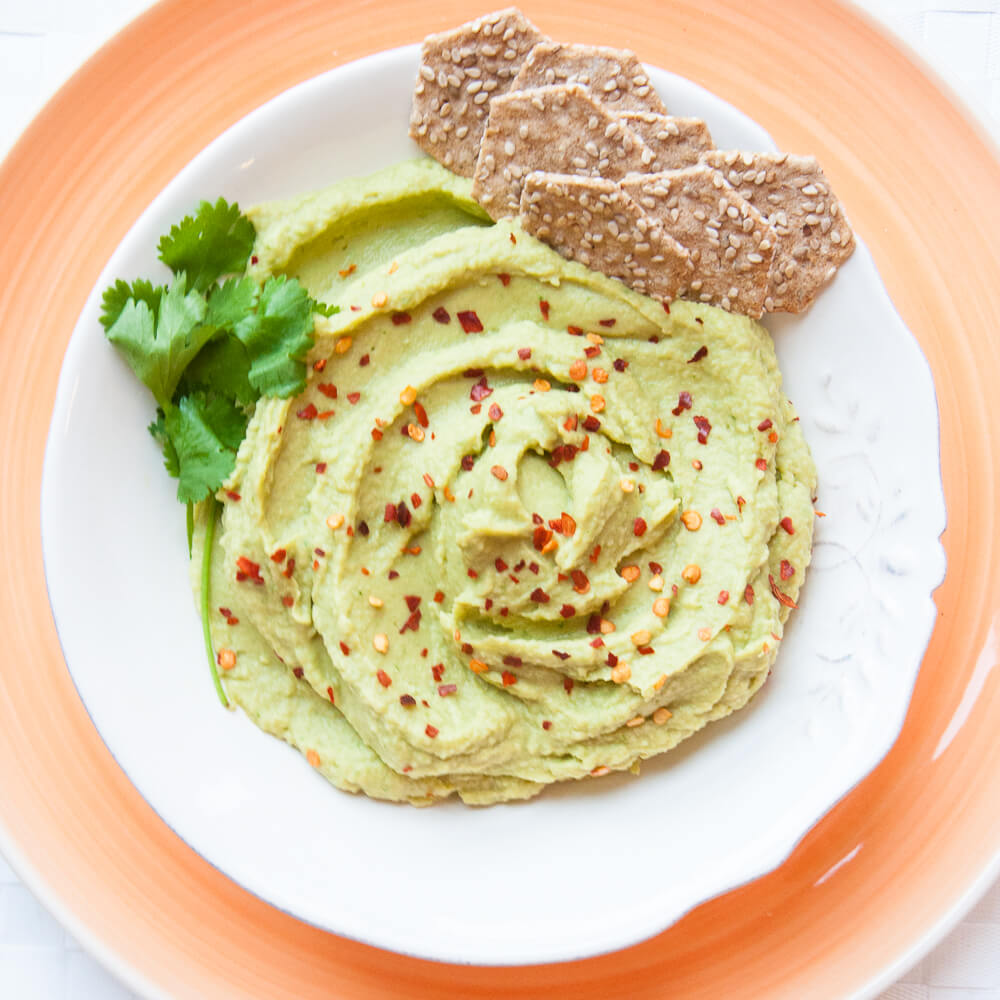 Oh and if you ever wanted to try to sneak avocado into your kid's food or diet, this is the way! Couldn't keep my boy's little paws out of it! Weirdly, my kids didn't even mind the red pepper flakes.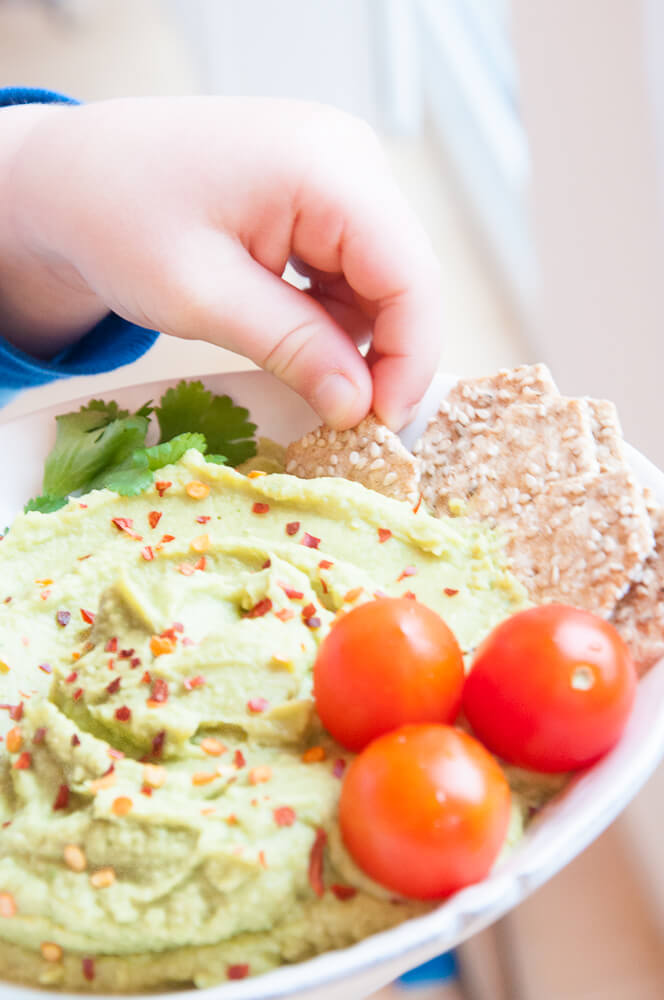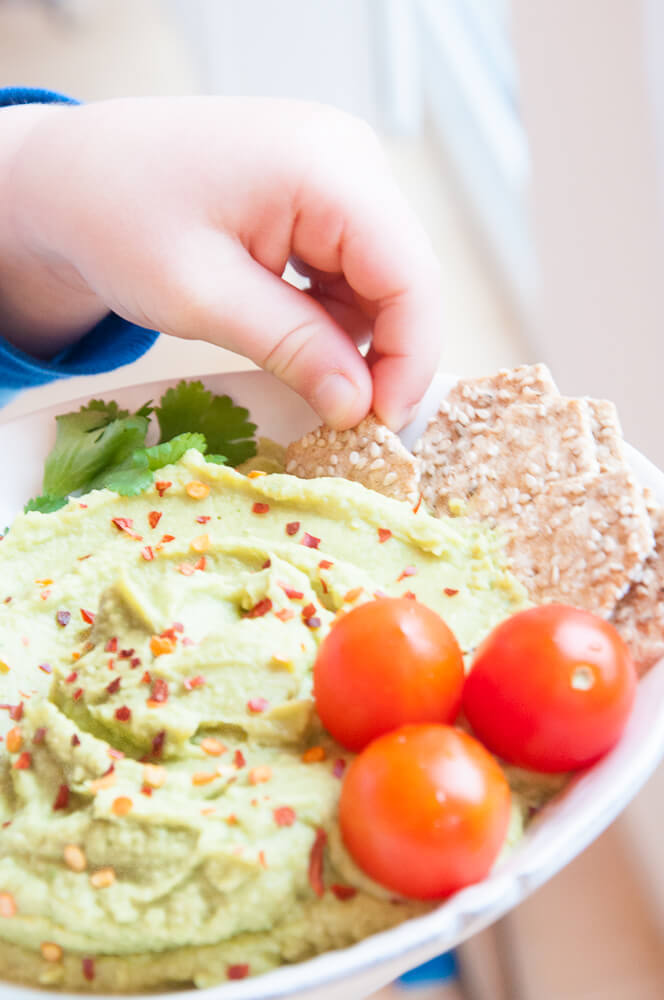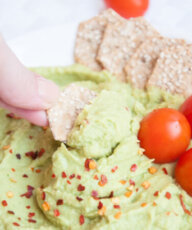 Avocado Hummus
Ingredients
1 ½

cups

Chickpeas

rinsed and drained from a can or soaked and cooked

1

Avocado

small handful fresh

Cilantro

2

tablespoon

Lime Juice

fresh

5

tablespoon

Water

½

teaspoon

Salt

1 - 2

Garlic Cloves

optional

Red Pepper Flakes

optional
Instructions
Pulse all ingredients together in a food processor until smooth.

Garnish with red pepper flakes (optional).

Serve with crackers, pita bread, vegetables, or use as a spread on sandwiches.
Recipe Notes
1.) If hummus is too thick, add more water. If it is too runny, add a few more chickpeas.2) This hummus is made without tahini. You can add tahini or sesame paste to this recipe if you like for a more "traditional" hummus flavor. Add a bit more water, lime juice, and salt to taste and texture.
If you are too worried about calories in hummus then try the Cucumber hummus instead.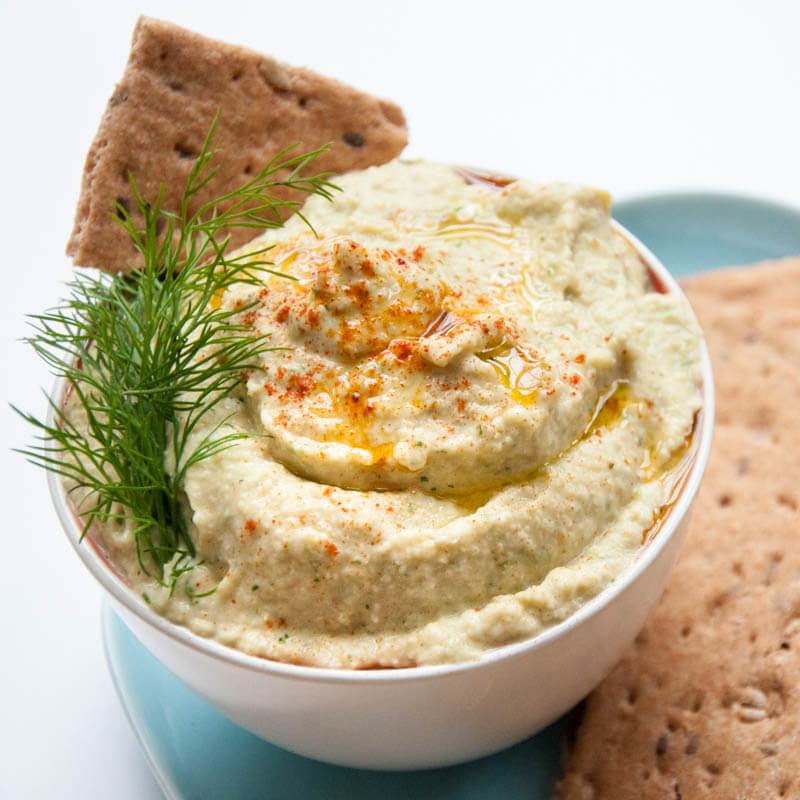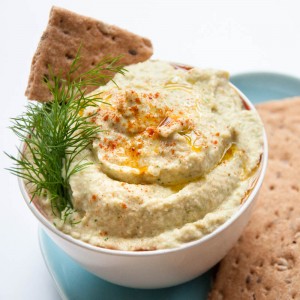 Don't want to have avocado in your hummus? Don't worry I've got you covered with some of my other hummus recipes!