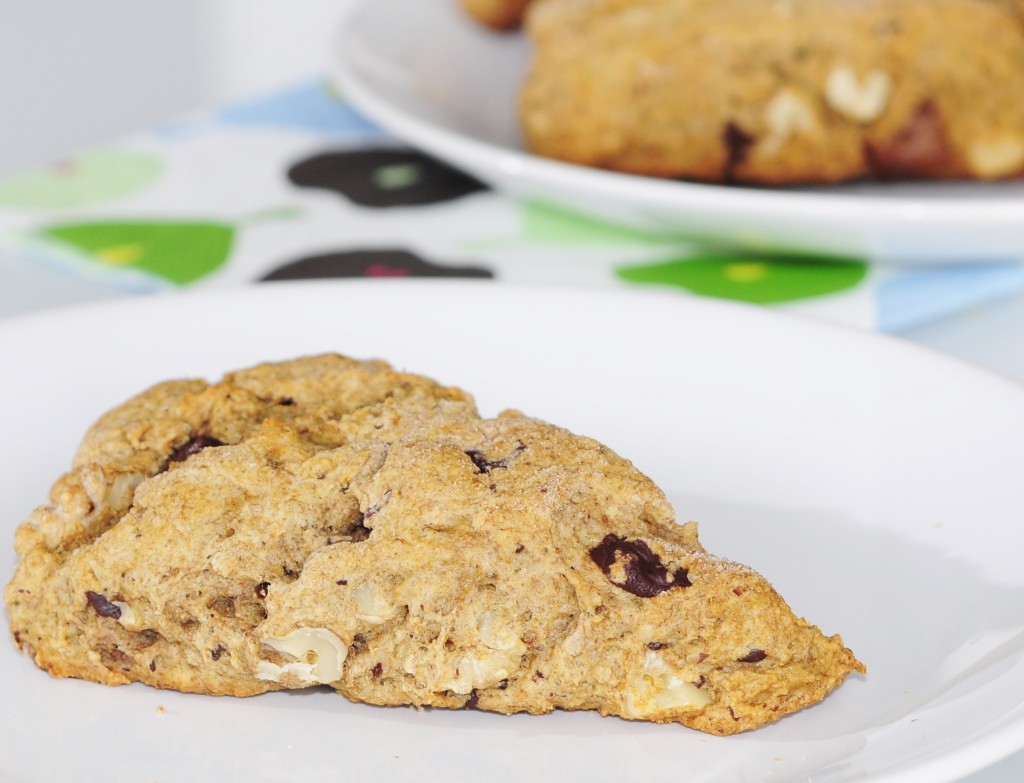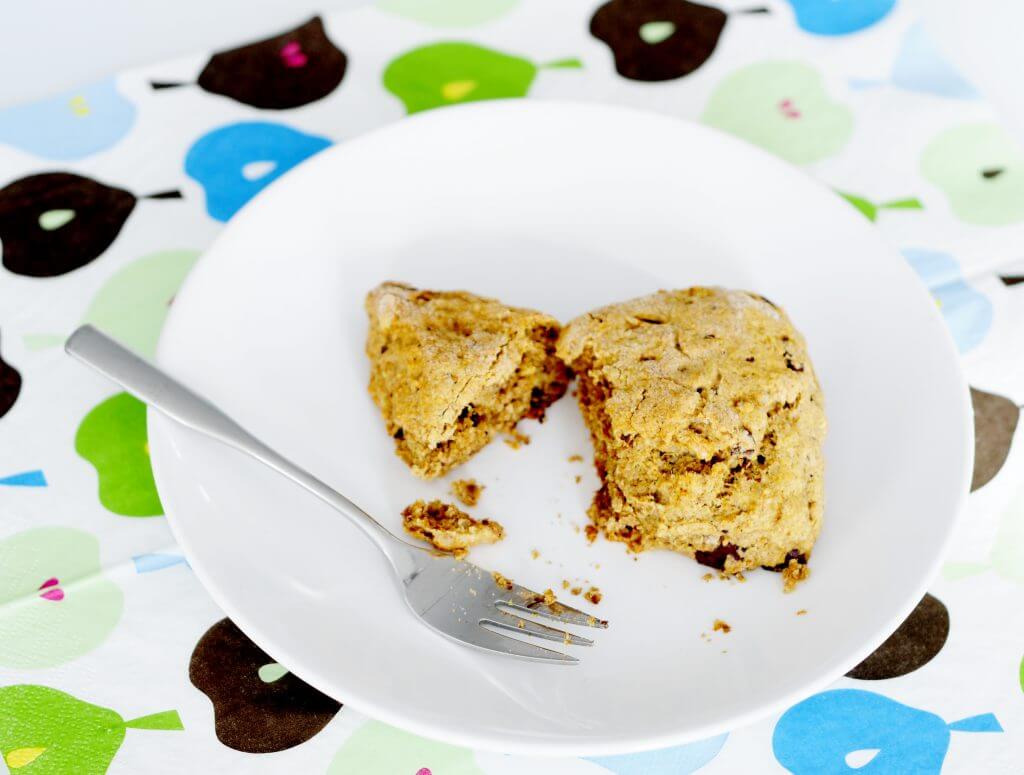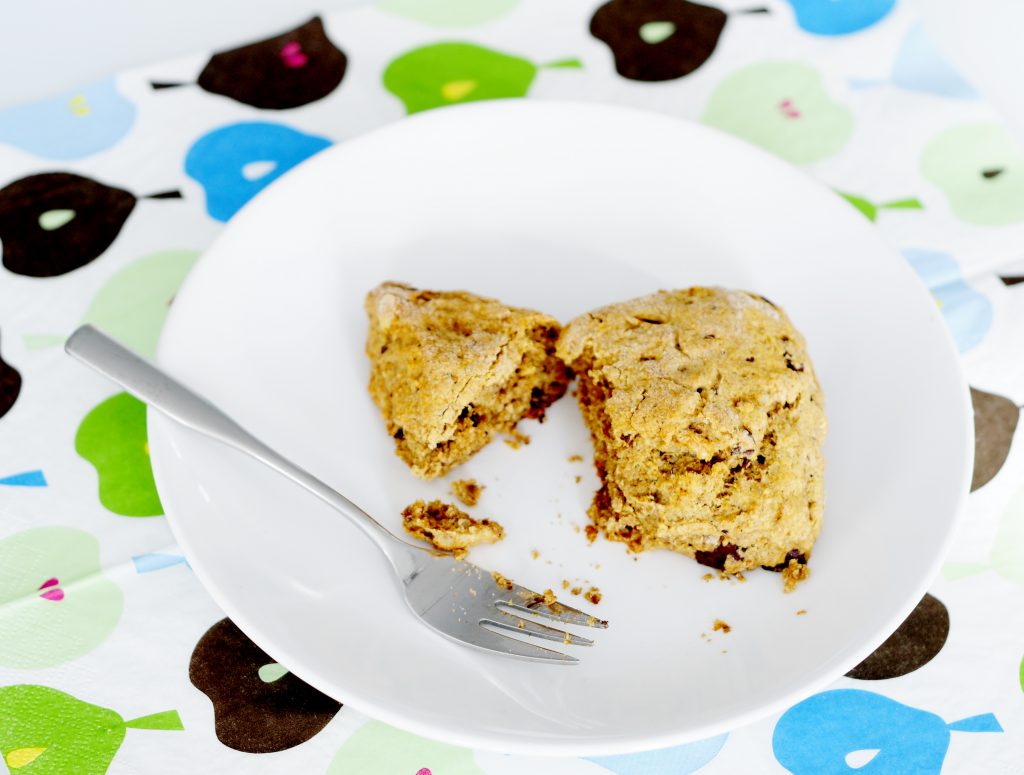 Scones are a great way to start off the day. Let me restate that: Great Vegan Scones are a great way to start off the day. It won't give you a sugar rush, the way your morning muffin would, yet it will still keep you satisfied until lunch. I like to make whole wheat flour scones which makes them a bit denser and will fill you up. These chocolate walnut scones are slightly sweet and taste amazing fresh out of the oven.
Scones are often made with buttermilk. There is no Soy Buttermilk that you can buy at a store (at least not that I've seen, please correct me if I'm wrong). However, It is really simple to make your own substitute using soy milk and lemon juice.
These chocolate walnut scones are great to make on the weekend and easy to take with you.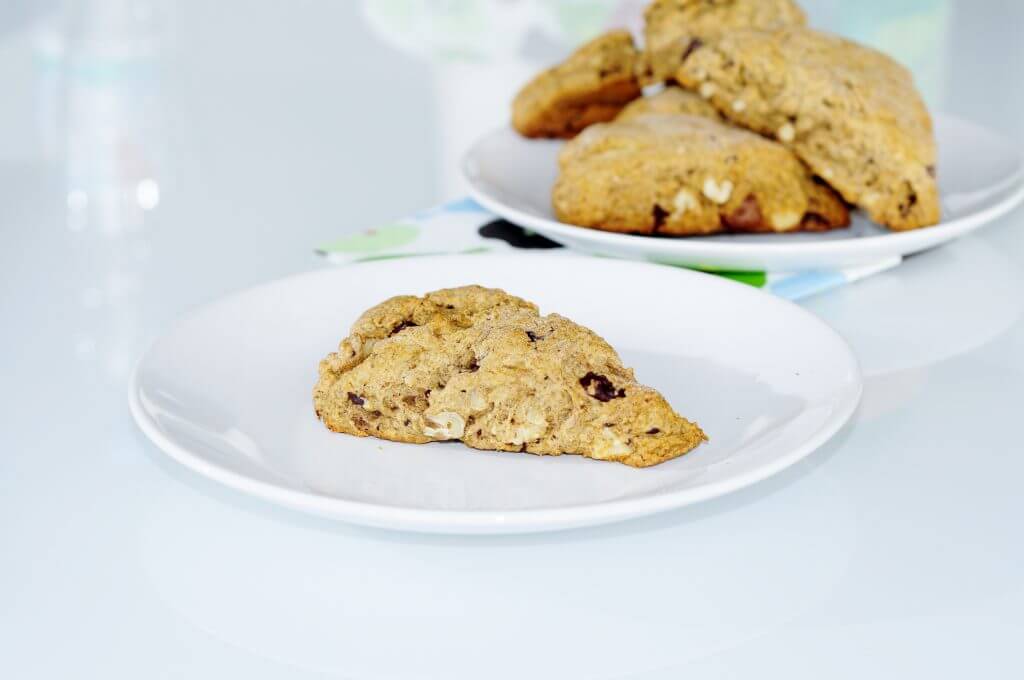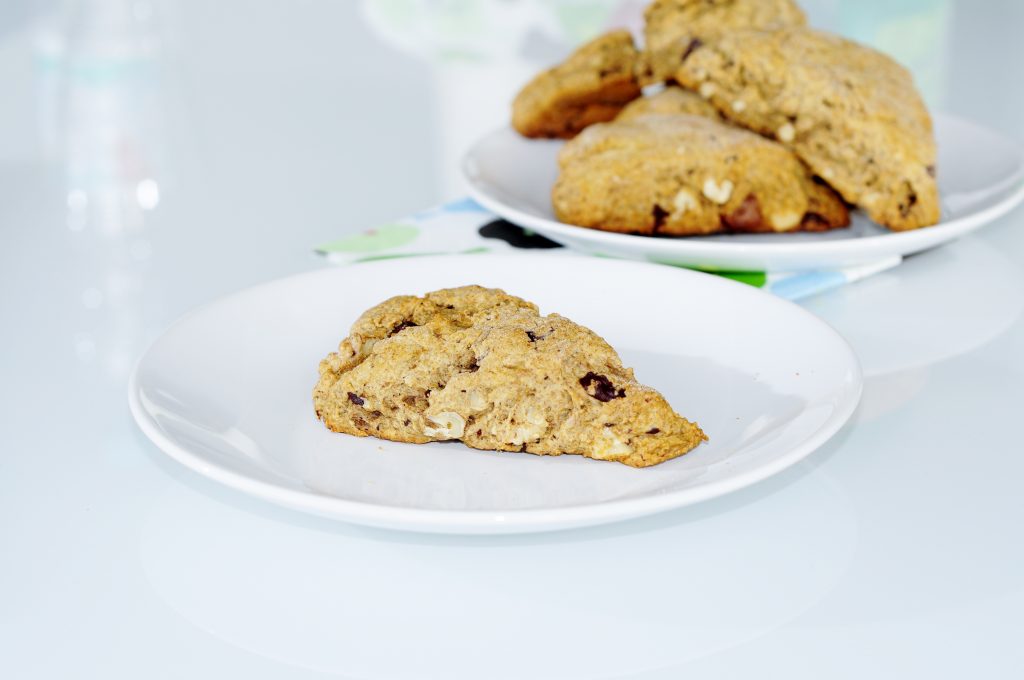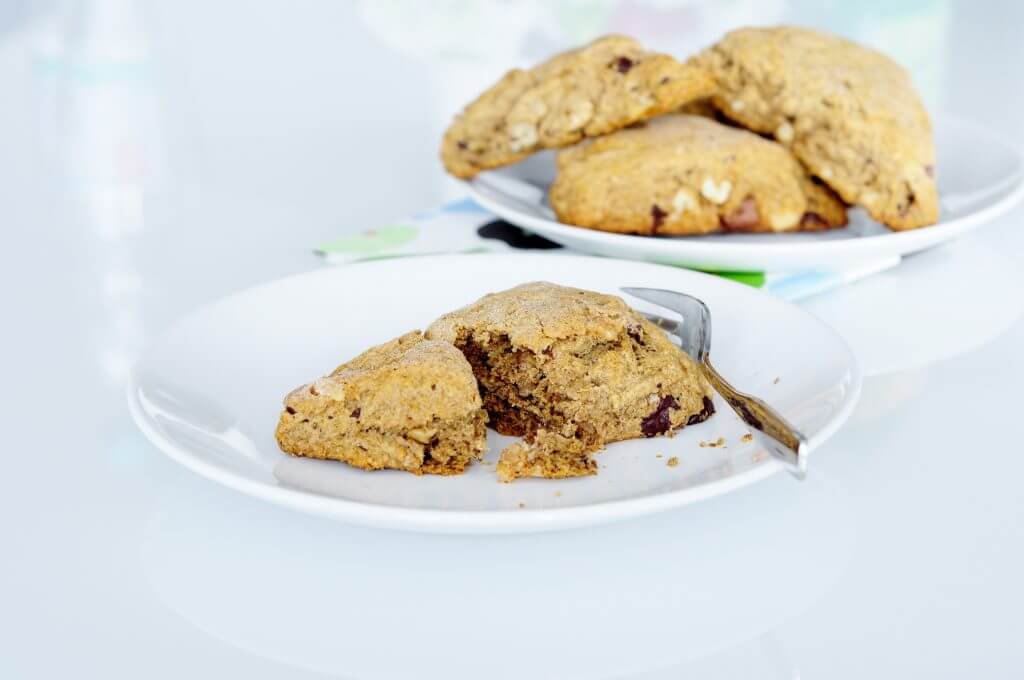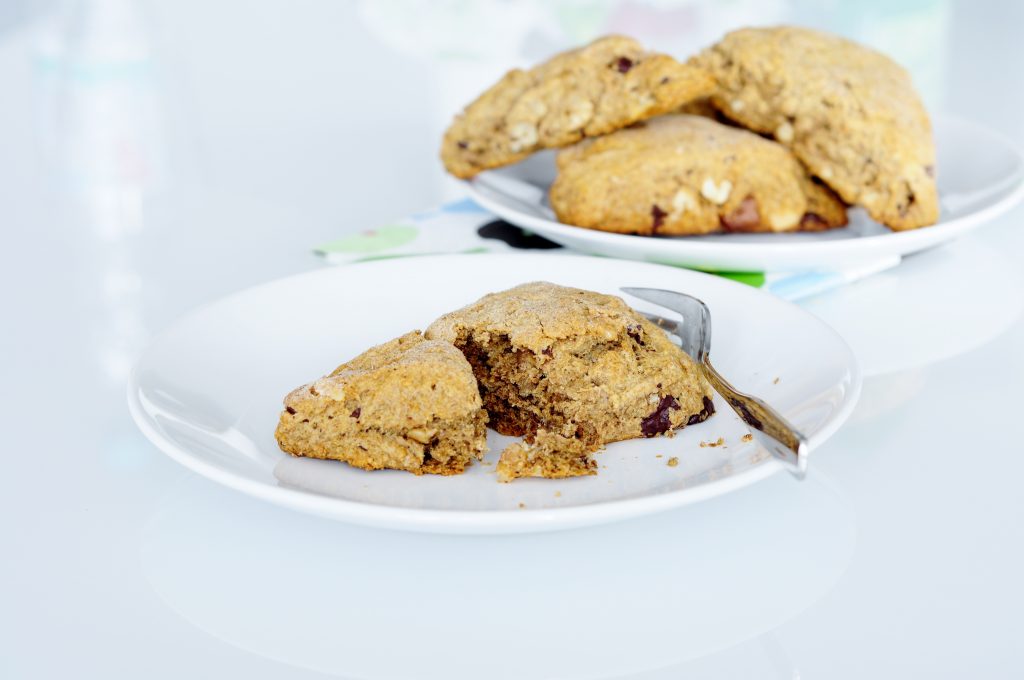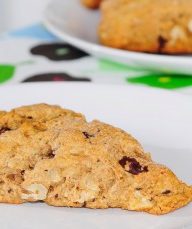 Chocolate Walnut Scones
Ingredients
DRY:
2

cups

260g Whole Wheat Flour

2

tablespoons

30g of packed Whole Cane Sugar or Brown Sugar

1 ½

teaspoons

Baking Powder

1

teaspoon

Baking Soda

½

teaspoon

Salt

4 ½

tablespoons

90g of Vegan Margarine (cold)
WET:
½

cup

120ml Soy Milk or other Plant-based milk

2

tablespoons

of Lemon Juice

1

Banana

pureed

1

tablespoon

Pure Maple Syrup
OTHER:
2.8

oz

80g Dark Chocolate (chopped or chocolate chips)

⅔

cup

of Walnuts
Instructions
Preheat oven to 375F (190C). Line cookie sheet with baking paper and set aside.

Toast walnuts in a saucepan. Be careful not to burn them! Chop into large chunks , let cool, mix with chocolate and set aside.

Make vegan buttermilk by mixing soy milk with lemon juice. Let stand for 5 minutes.

Mix together all dry ingredients in a large bowl. Add small chunks of margarine to bowl. Use your hands to rub butter into flour mixture, until crumbs form.

Mix "soy buttermilk", banana, maple syrup and add to flour mixture. Combine with a wooden spoon. Don't overdo it!

Add chocolate-walnut mixture and place entire dough onto lightly floured counter top. Form a circle out of the dough about 8 Inches in diameter and slightly less than an inch thick. Cut the circle into 8 even slices (the way you would cut a pizza).

Bake for 16-18 minutes. Let cool for 10 minutes and enjoy!
Recipe Notes
1)Dough should be slightly sticky but should be workable on floured surface. If it is sticking to counter top too much add a bit more flour.