BANANA WAFFLES!

Actually, they are VEGAN BANANA WAFFLES and that's great because otherwise we wouldn't be eating them, right?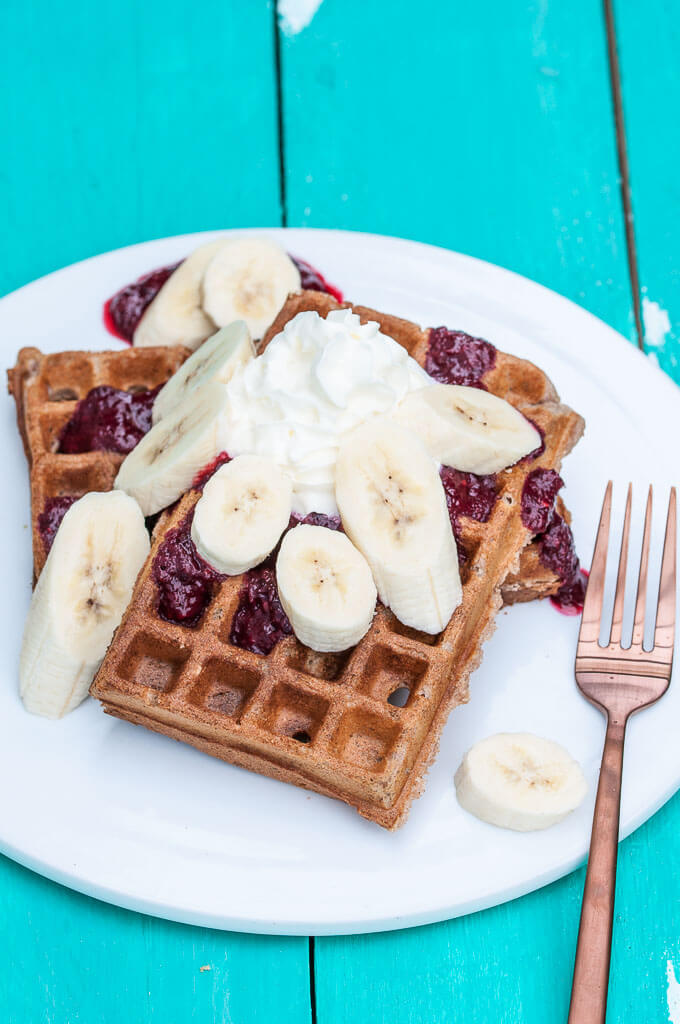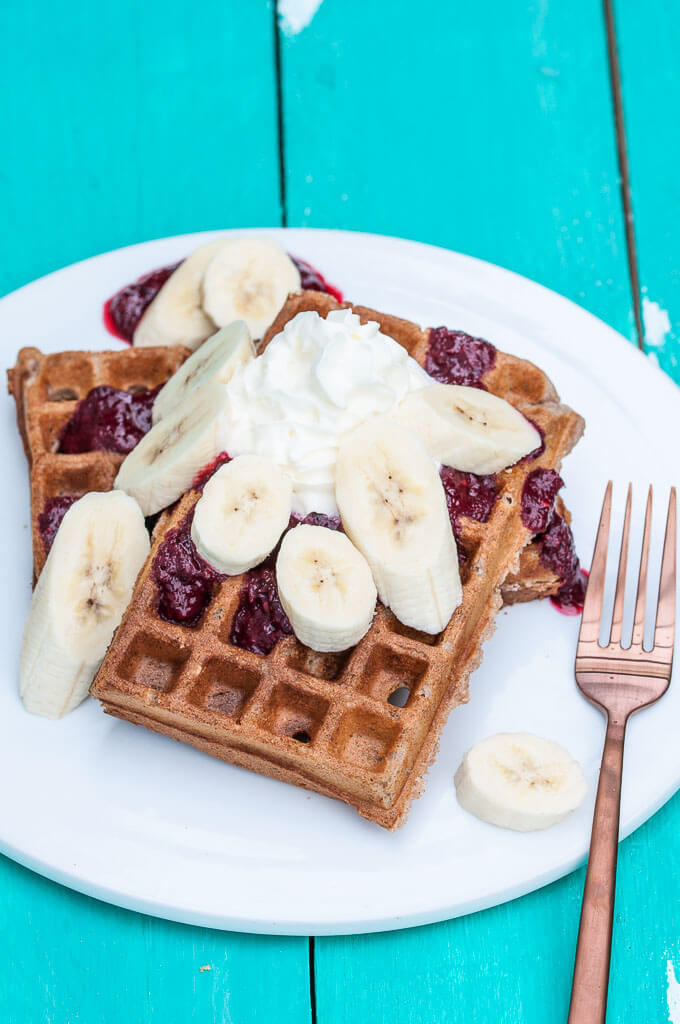 I've mentioned before that I'm not a huge breakfast person. I usually just want something quick and simple to get my groggy, caffeine-fiending brain something to start functioning. Yea, you know me too well...it's just coffee I want in that moment ;)
Just because I'm not a morning or breakfast person doesn't mean that I don't like breakfast foods.
I like them! Waffles are my thing. Love them! Almost as much as Leslie Knope. I kind of like them more for lunch and dinner though. Is that weird? It might be. If I have to ask, then it probably is...
Oh well.
It really doesn't matter when YOU want to eat your waffles. I won't judge. All I know is that these vegan banana waffles are so easy to make.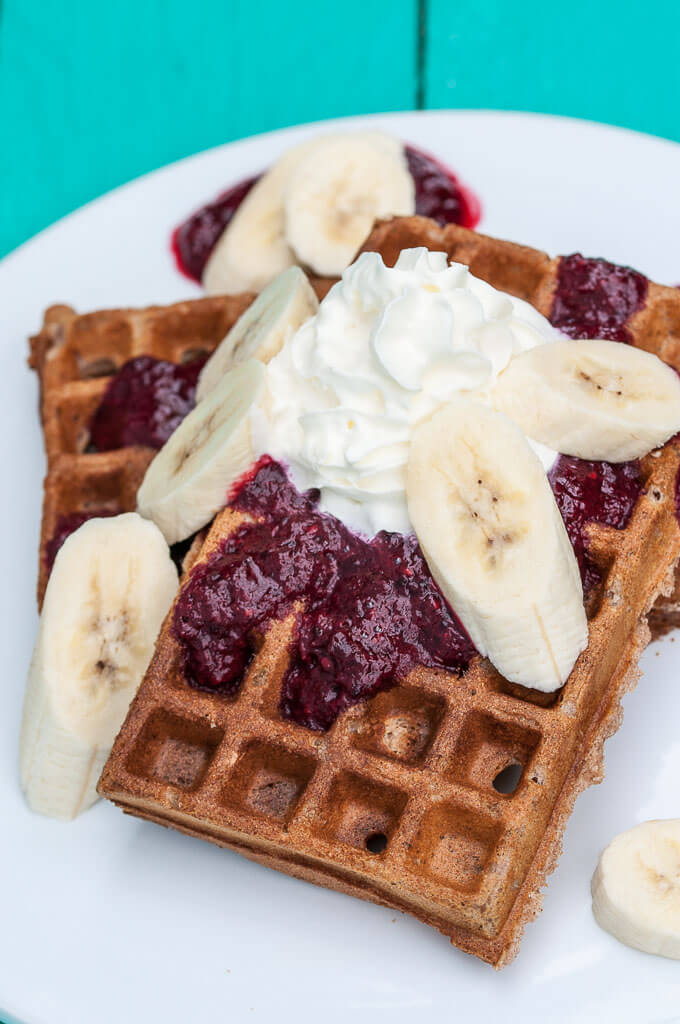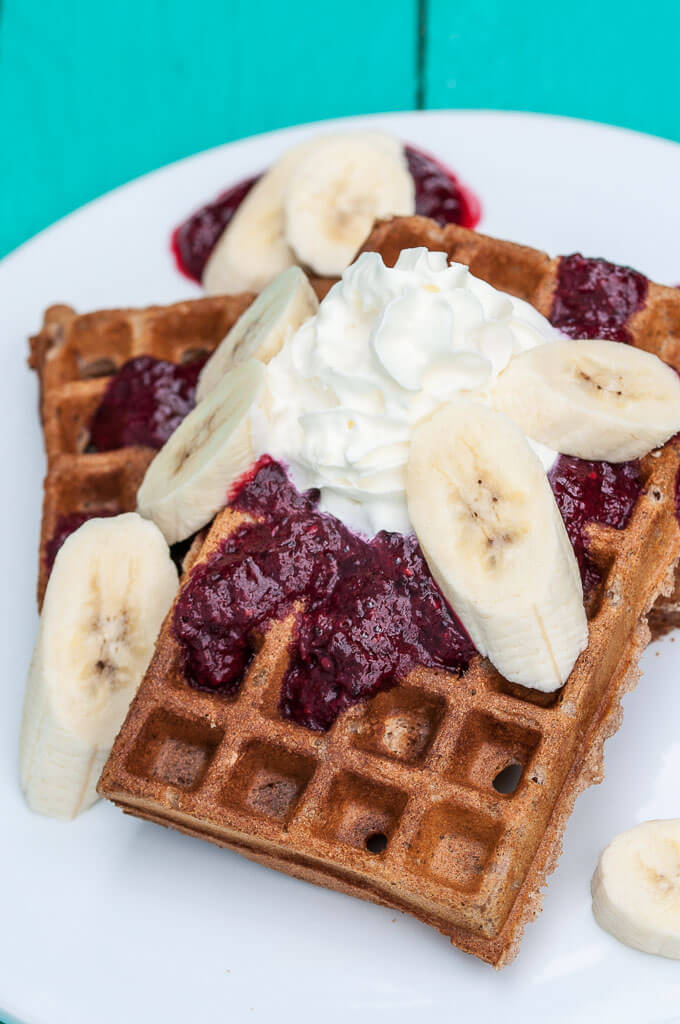 I can't wait for my boys to get just a tad bit older so that they can make these on their own in the morning. I'll even eat waffles in the morning...if I don't have to make them, can still wear my pj's and have a gallon of coffee next to me. I can't wait for that to happen. I'm slightly scared now that it never will. :/
Either way , want to see how easy these are to make?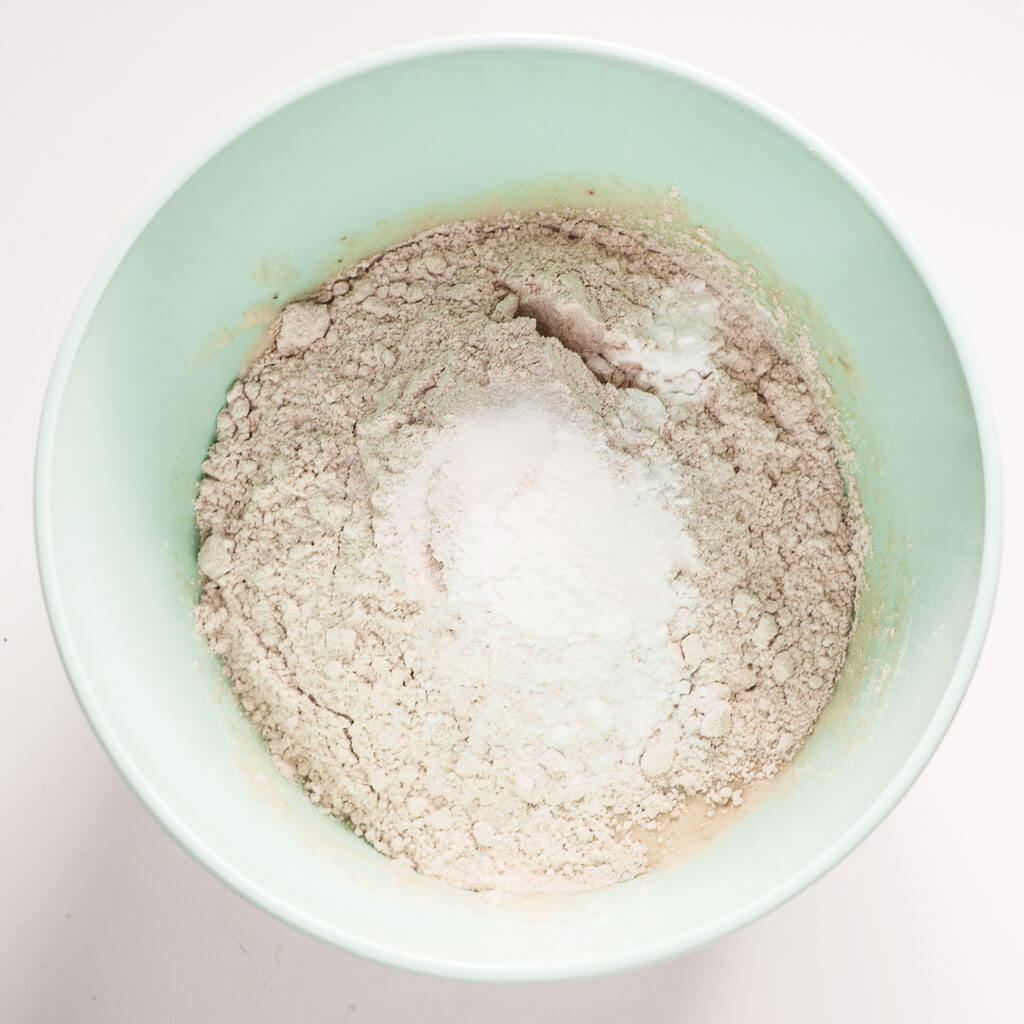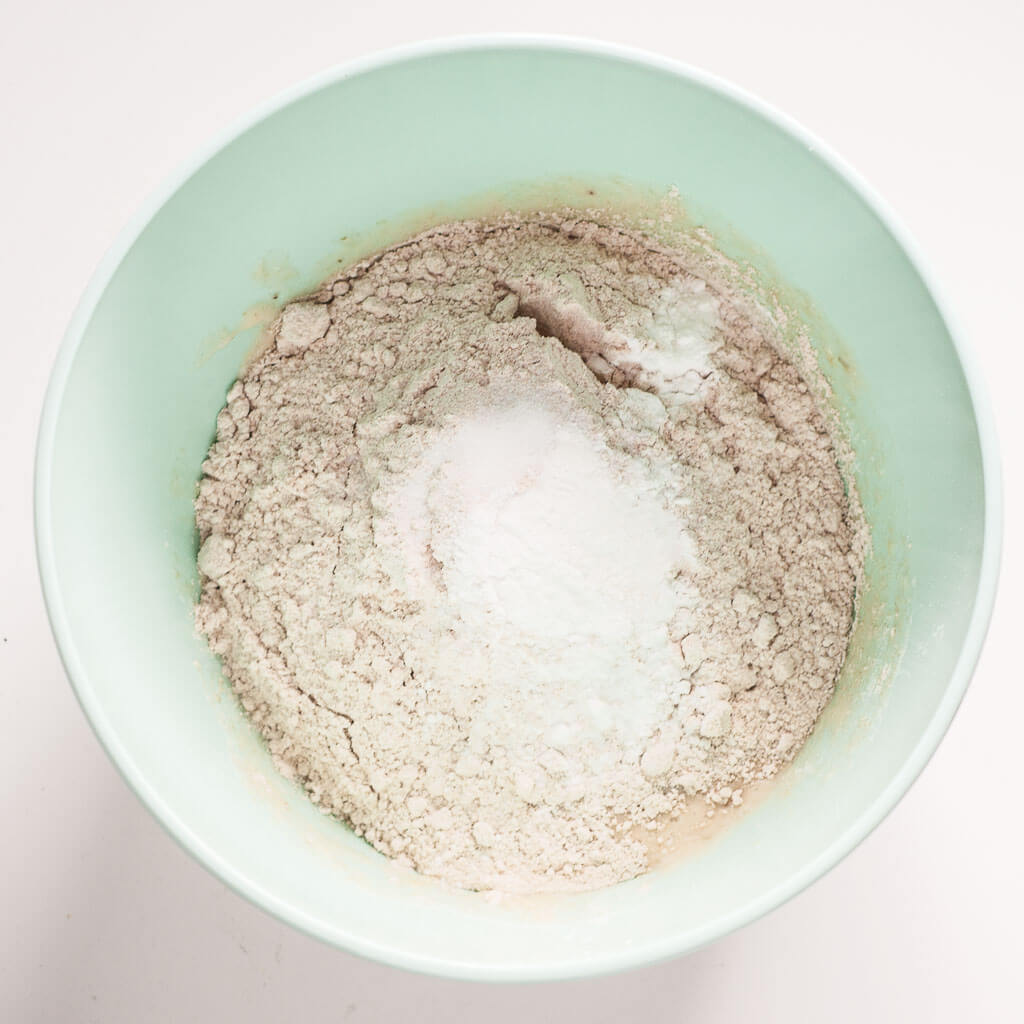 Put EVERYTHING in your bowl. The pureed bananas and other wet ingredients are below the flour so you can't see it as well. Then, mix it up!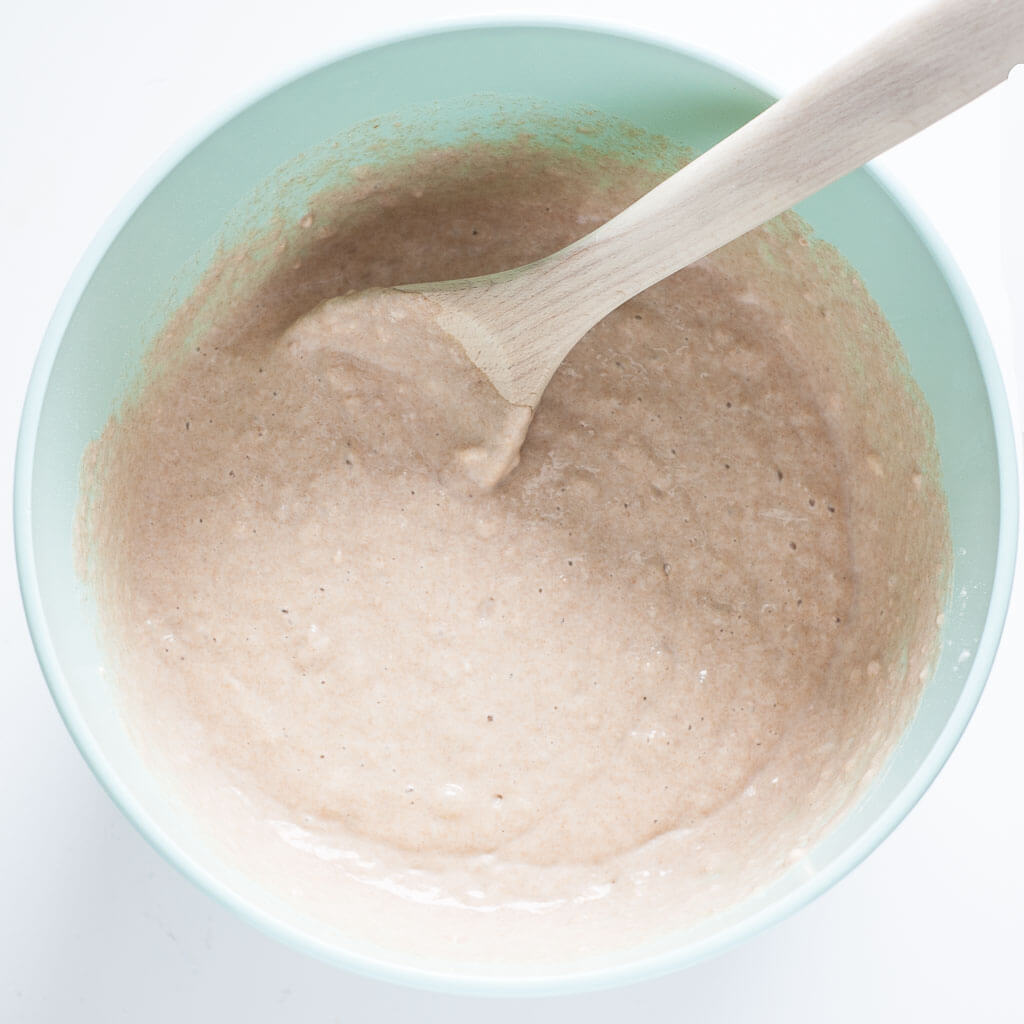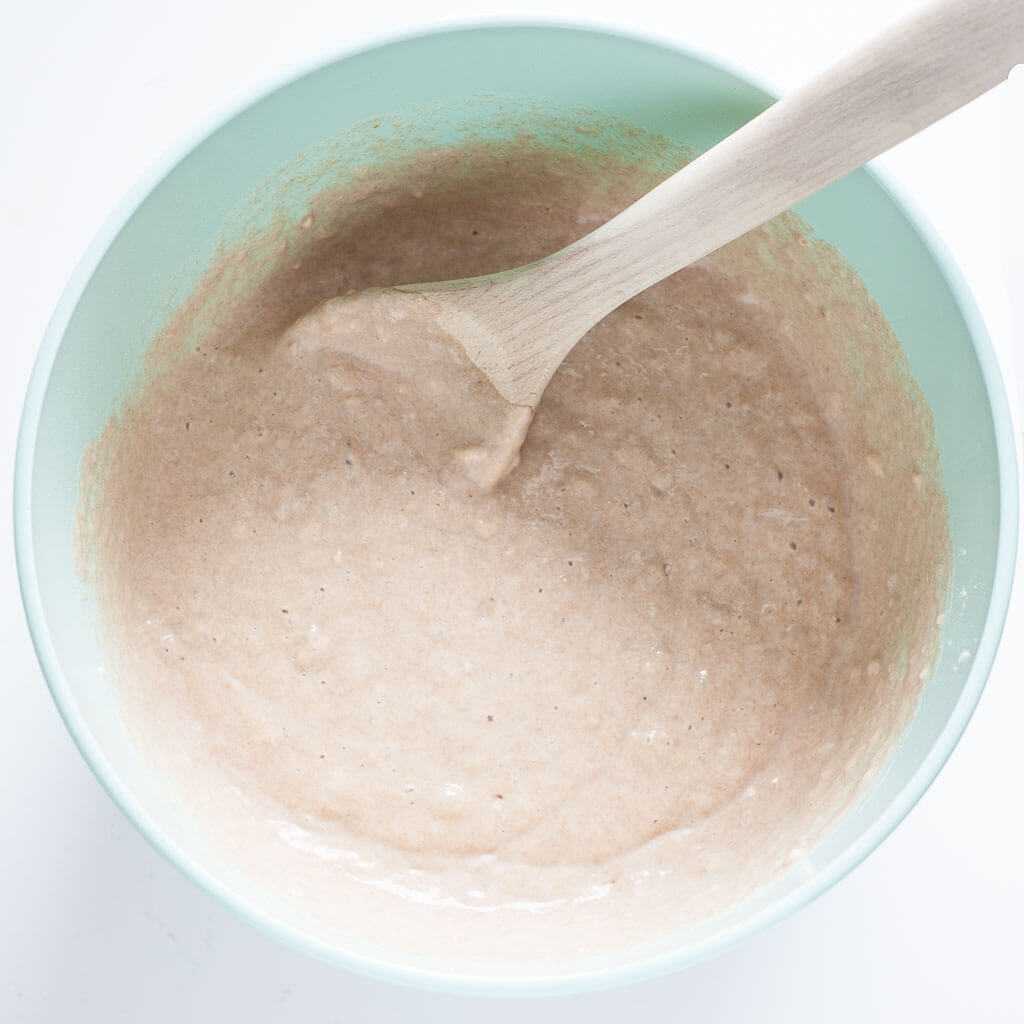 Finito! Well at least with the banana waffle batter. Then just put some in your waffle iron and top it off with your favorite toppings.
I went with whipped coconut cream, sliced bananas and berry puree. So easy, so simple and hold up...NO SUGAR!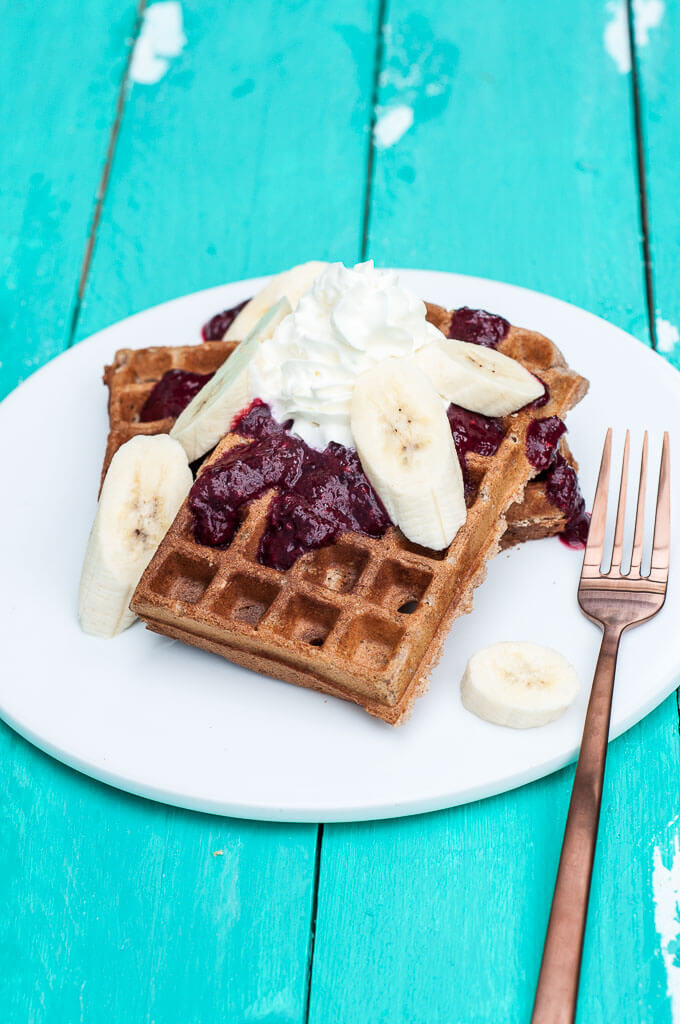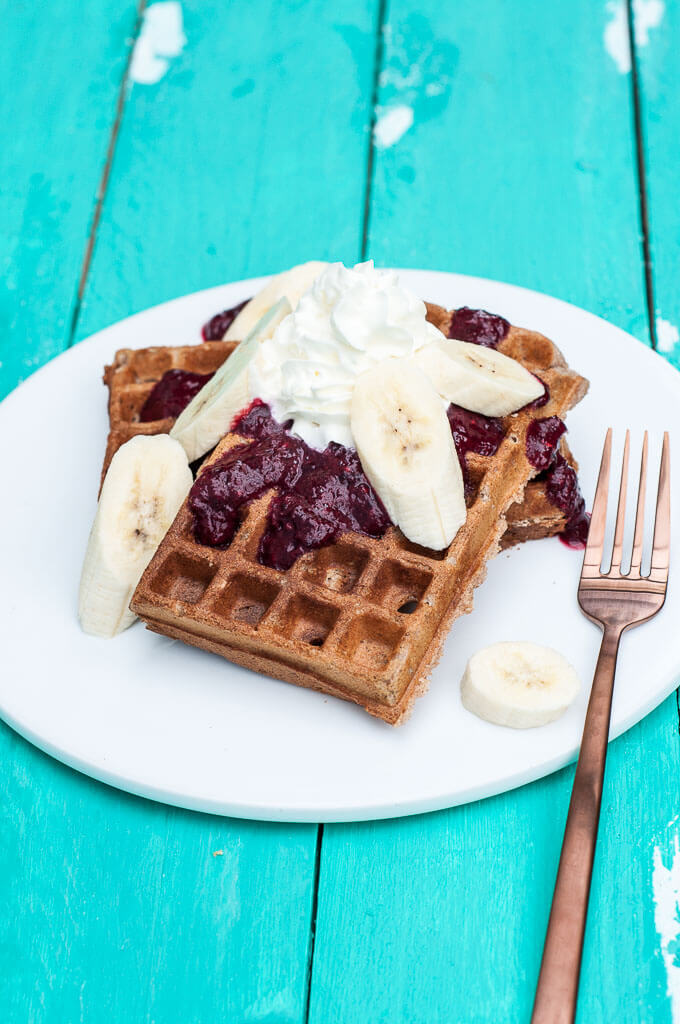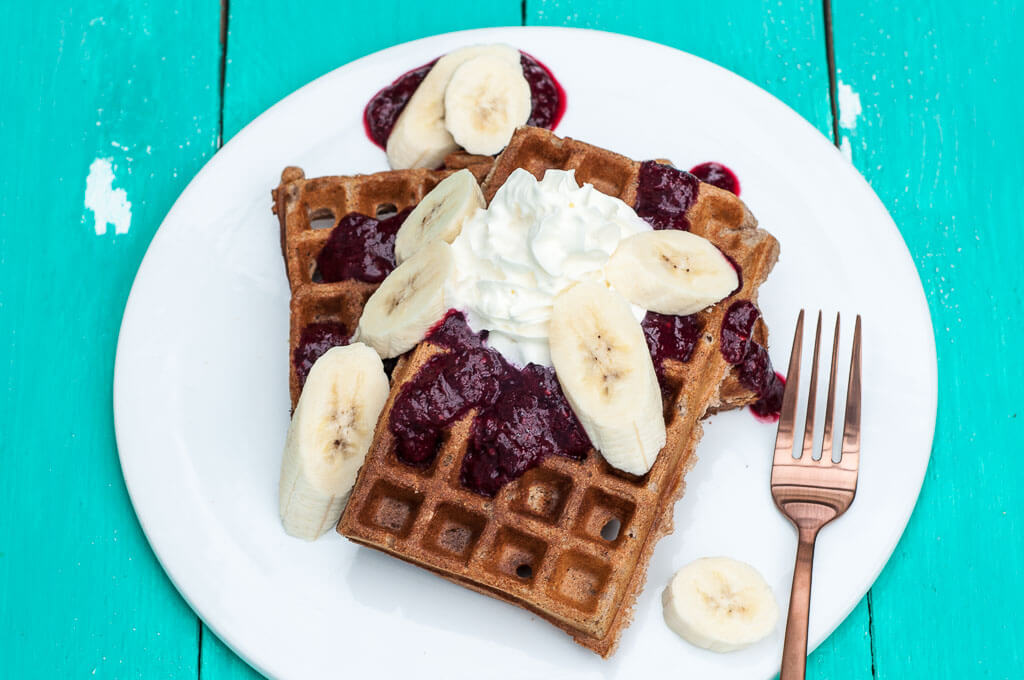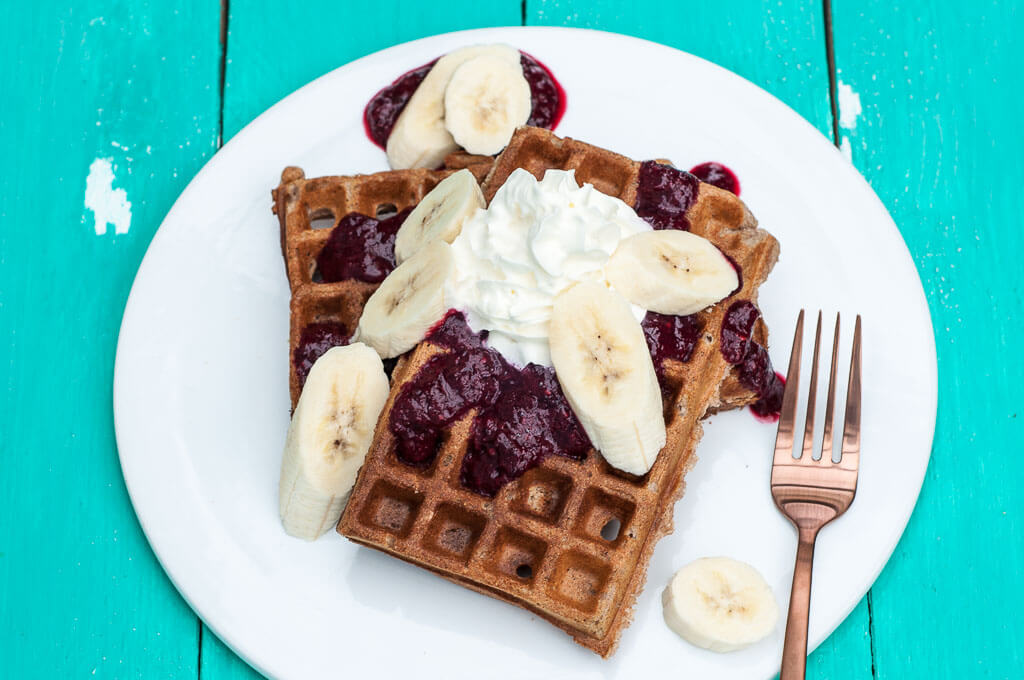 Those are some darn good vegan banana waffles, if I don't say so myself. Wait...I just did ;)
Now it's your turn! Make sure to follow me on INSTAGRAM and tag any recipes of mine you make with #VeganFamilyRecipe . Then, I can admire and share my favorites :)
I also finally joined Snapchat! So follow me there for pictures/videos I don't share anywhere else! Find me under the username: VeganFamRecipes or with this Snapchat Code below!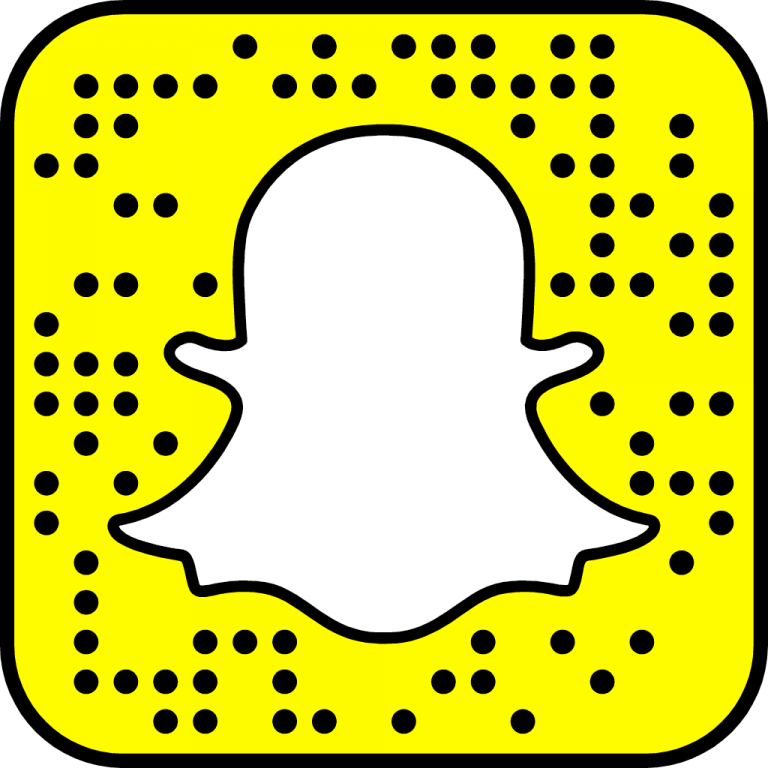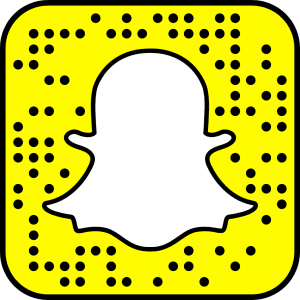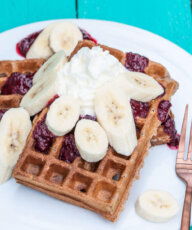 Vegan Banana Waffles
One of the easiest and healthiest waffle recipe around. No added sugar and only whole grains! The perfect vegan breakfast to start your day off right!
Makes
8
large Belgian Waffles
Ingredients
2

medium Banana

pureed - my pureed waffles weighed 215g, it's ok if yours weight slightly more or less

1

and ¾ cups

230g Spelt Flour, Whole Wheat Flour, All-purpose Flour or your favorite Gluten-Free Flour Mix

Pinch

of Salt

1

tablespoon

Baking Powder

3

tablespoons

melted Coconut Oil

1

and ½ cups

375ml room temperature Non-Dairy Milk of choice (Oat, Almond, Soy, etc.)
Optional Toppings
Whipped Coconut Cream

1

cup

frozen mixed berries

thawed and pureed

1

Banana

sliced
Instructions
Preheat waffles iron.

Puree your bananas in a bowl with an

immersion blender

, in a food processor or mixer. Make sure there are no banana clumps or this will lead to uncooked, raw waffles.

Add all remaining ingredients and mix together with pureed banana.

Pour waffle dough onto waffle iron and bake according to manufacturers instructions.

Serve hot with toppings of choice.
Recipe Notes
Adapted from my Vegan Whole Wheat Waffle Recipe1.) This is great recipe to make ahead. The dough will keep in the fridge for 2 days.2.) Melted coconut oil will harden quickly again if it comes in contact with something cold. Therefore make sure you don't add your melted coconut oil together with very cold milk. 3.) Coconut oil can also be substituted with Canola oil or sunflower oil.4.) These waffles work best with a belgian waffle maker.
If you're looking for a different super healthy waffles recipe that is equally as easy. Try my Vegan Whole Wheat Waffles!