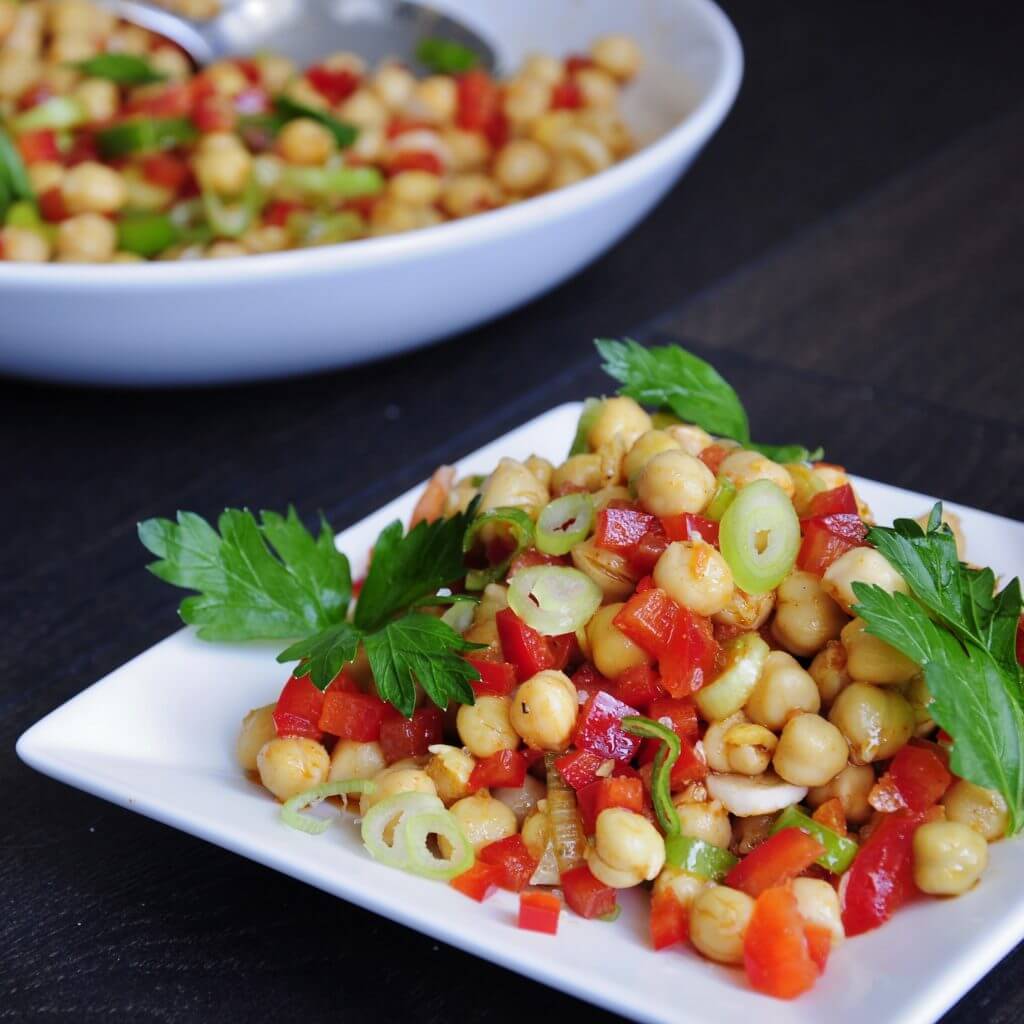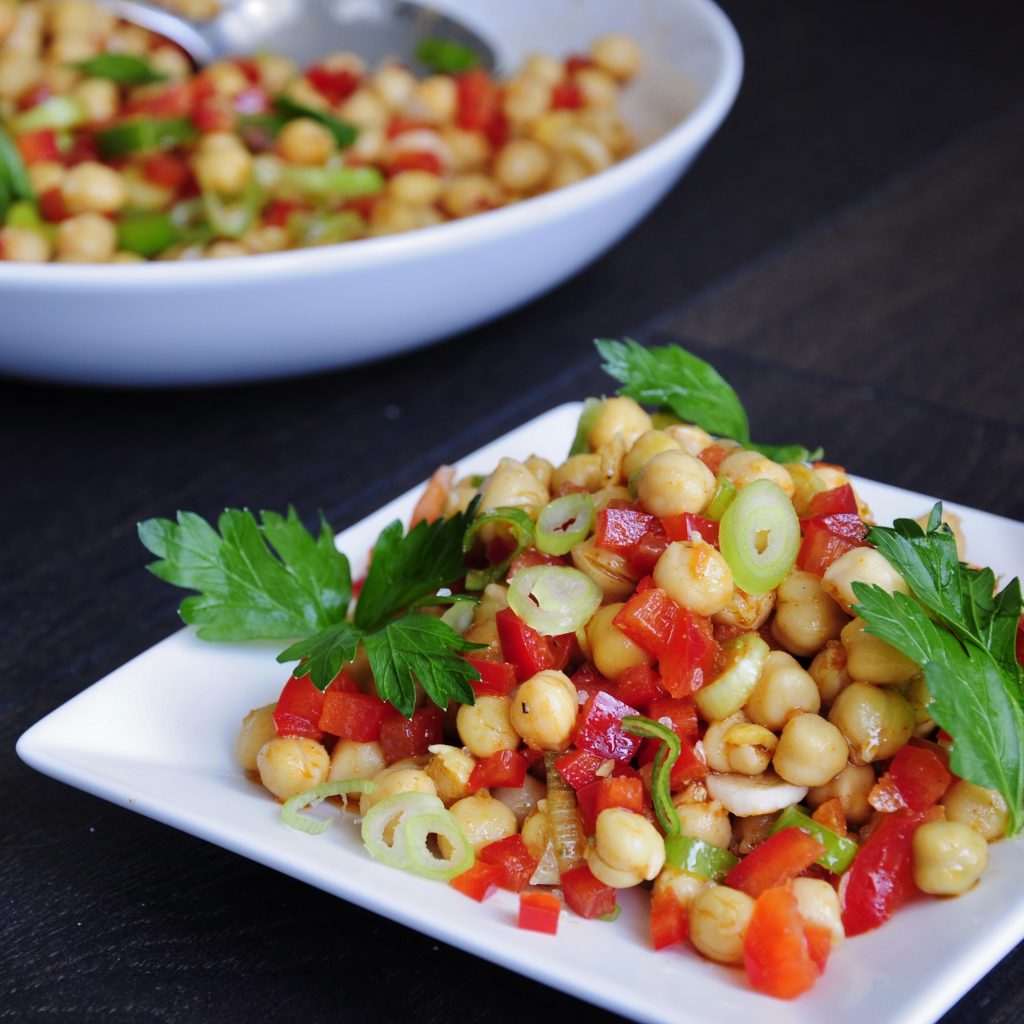 I've heard too many people complain that chickpeas don't taste very good but then they must be doing something wrong with them. From chickpea soup to hummus to this delicious vegan chickpea salad, your options are endless. This easy chickpea salad is really the easiest thing you can make. I love making this for lunch. This recipe makes a lot too so it's perfect to keep extras in the fridge and eat the next day.
All you have to do is make the olive oil sauce by mixing in a few herbs, spices, and lemon juice. Then add chickpeas to a bowl, chop some bell peppers and scallions. Pour the sauce over the chickpeas, mix and you have yourself one tasty chickpea salad. I love adding fresh parsley on top, it tastes delicious. Sometimes it also works great to chop a handful of parsley and add it to the salad as well. Play around with it. I would love to hear of any variations you make.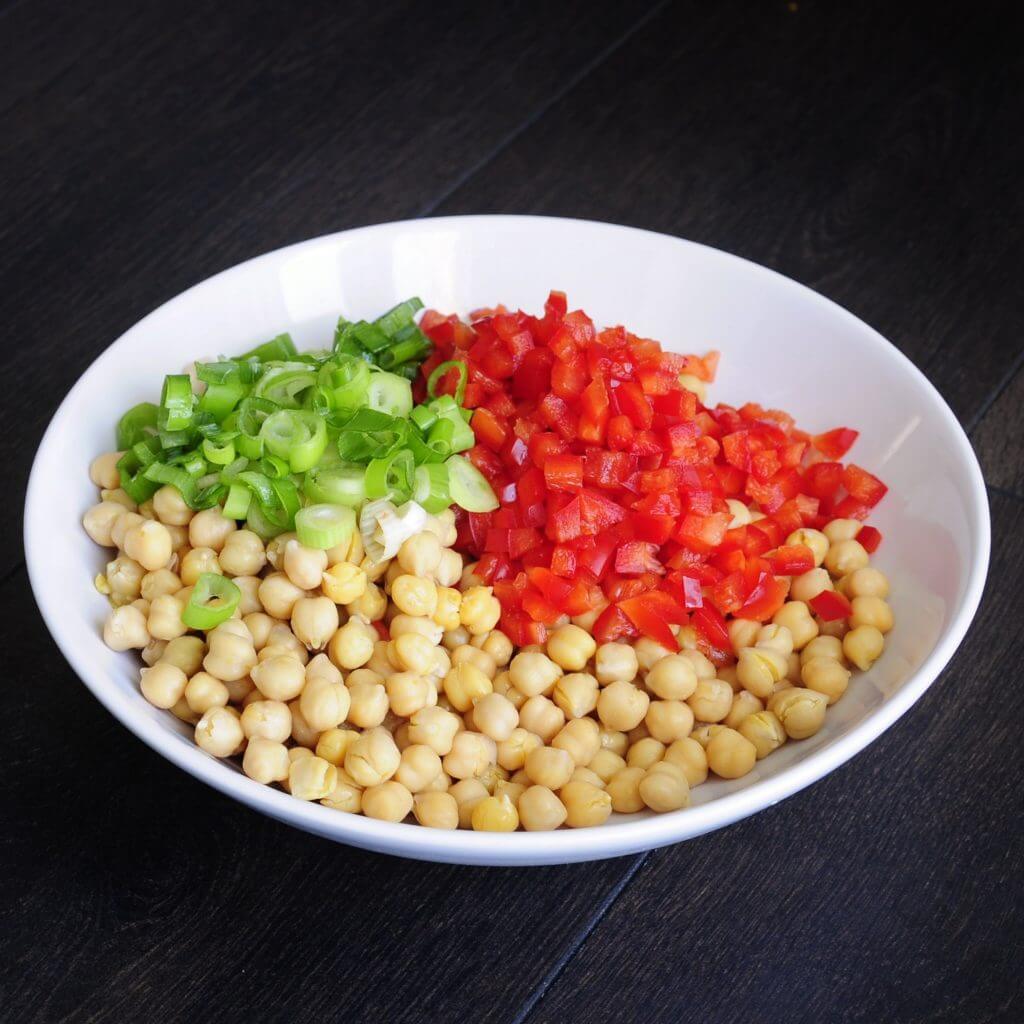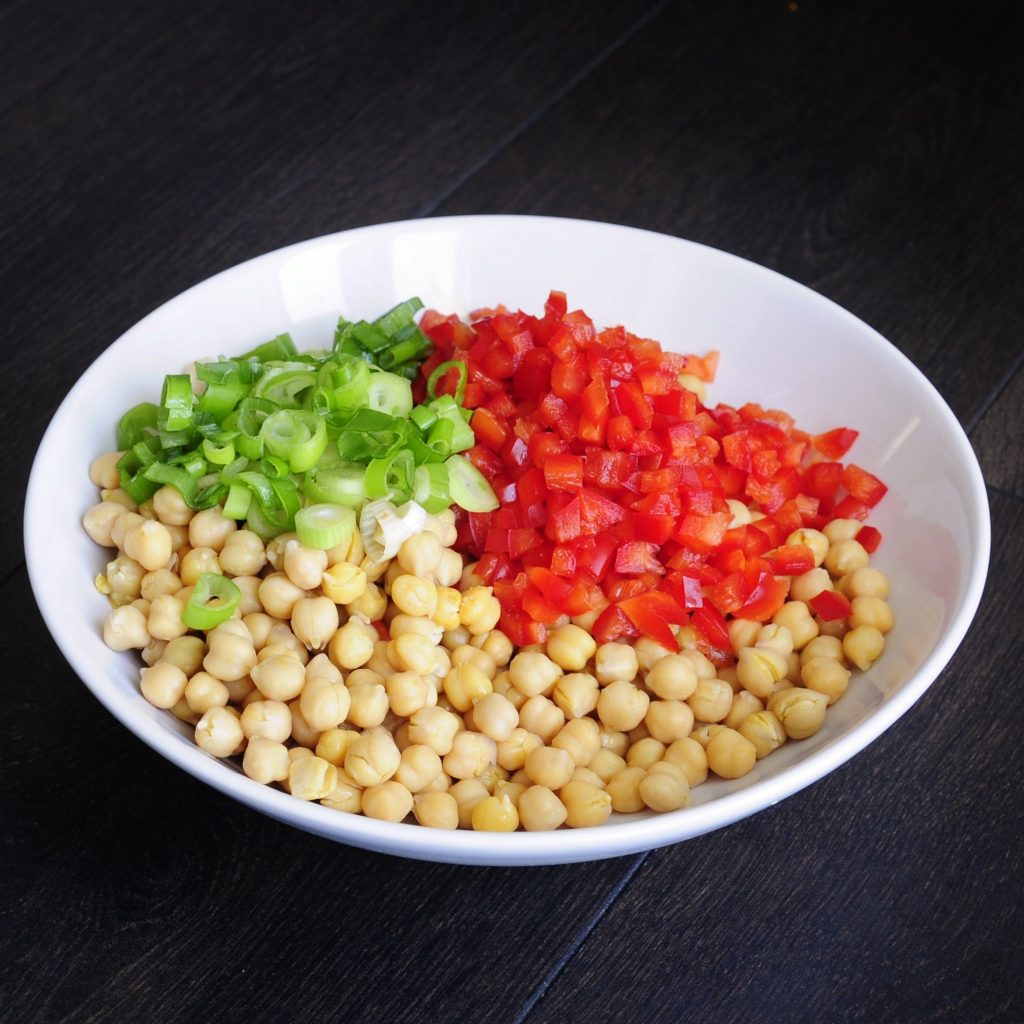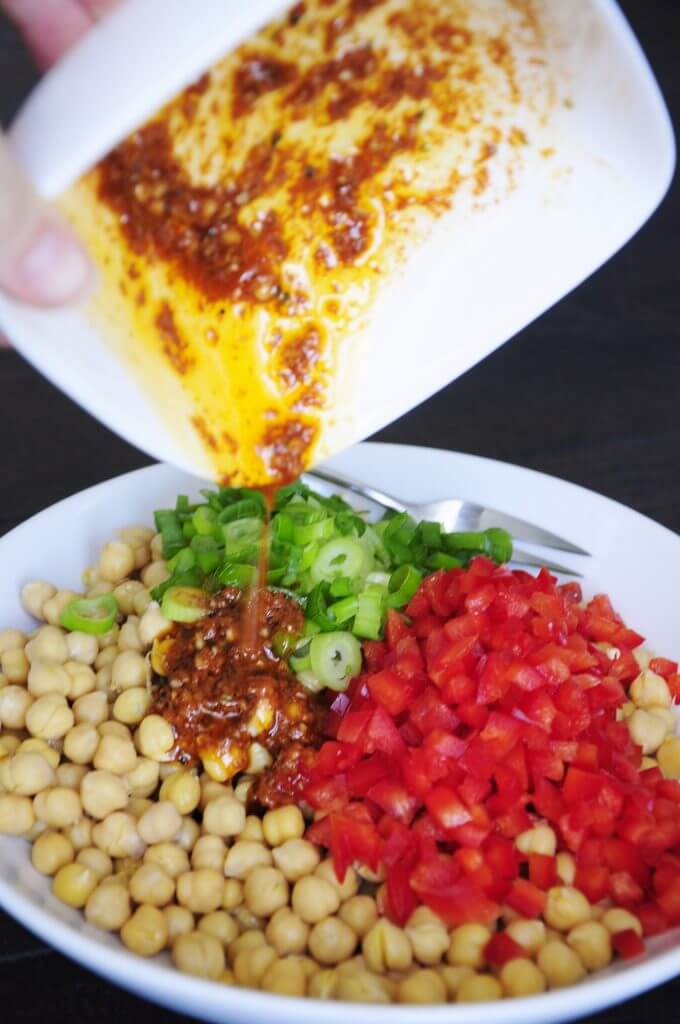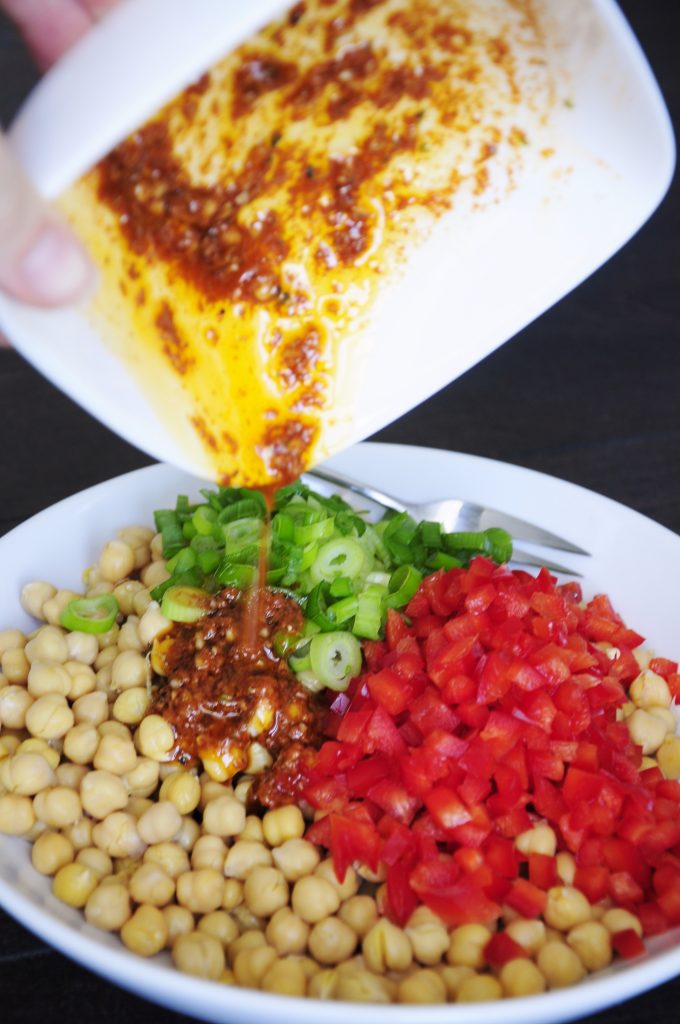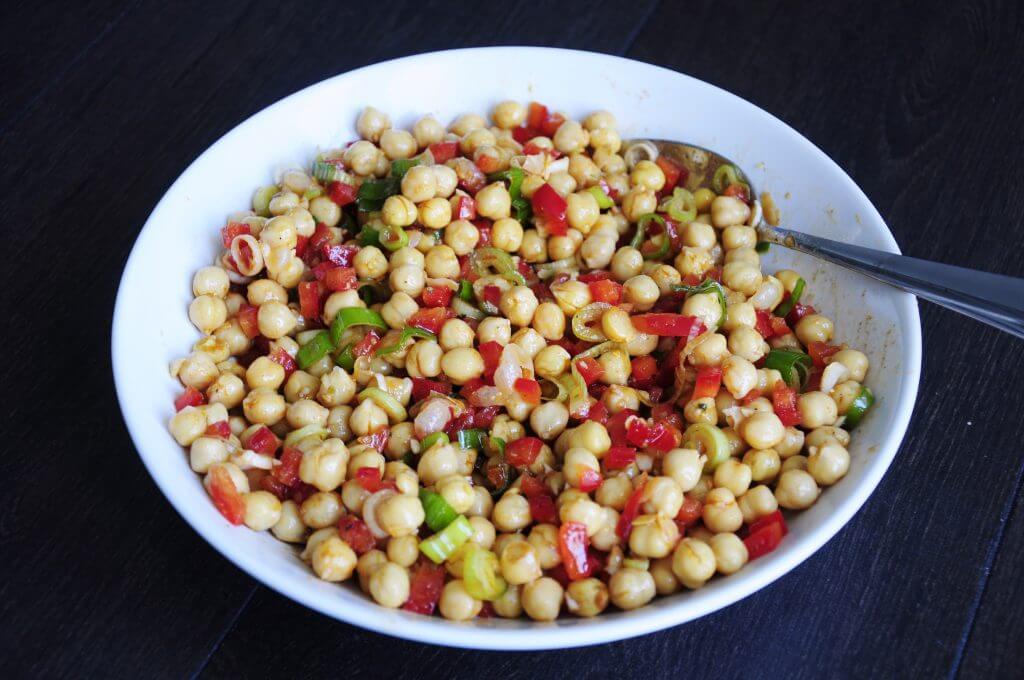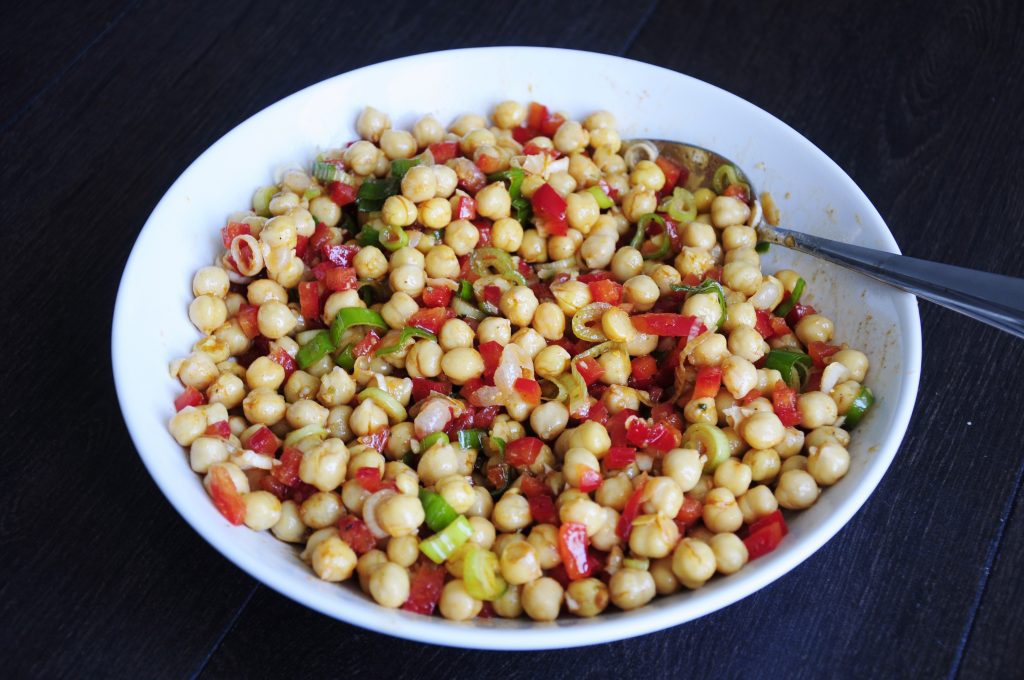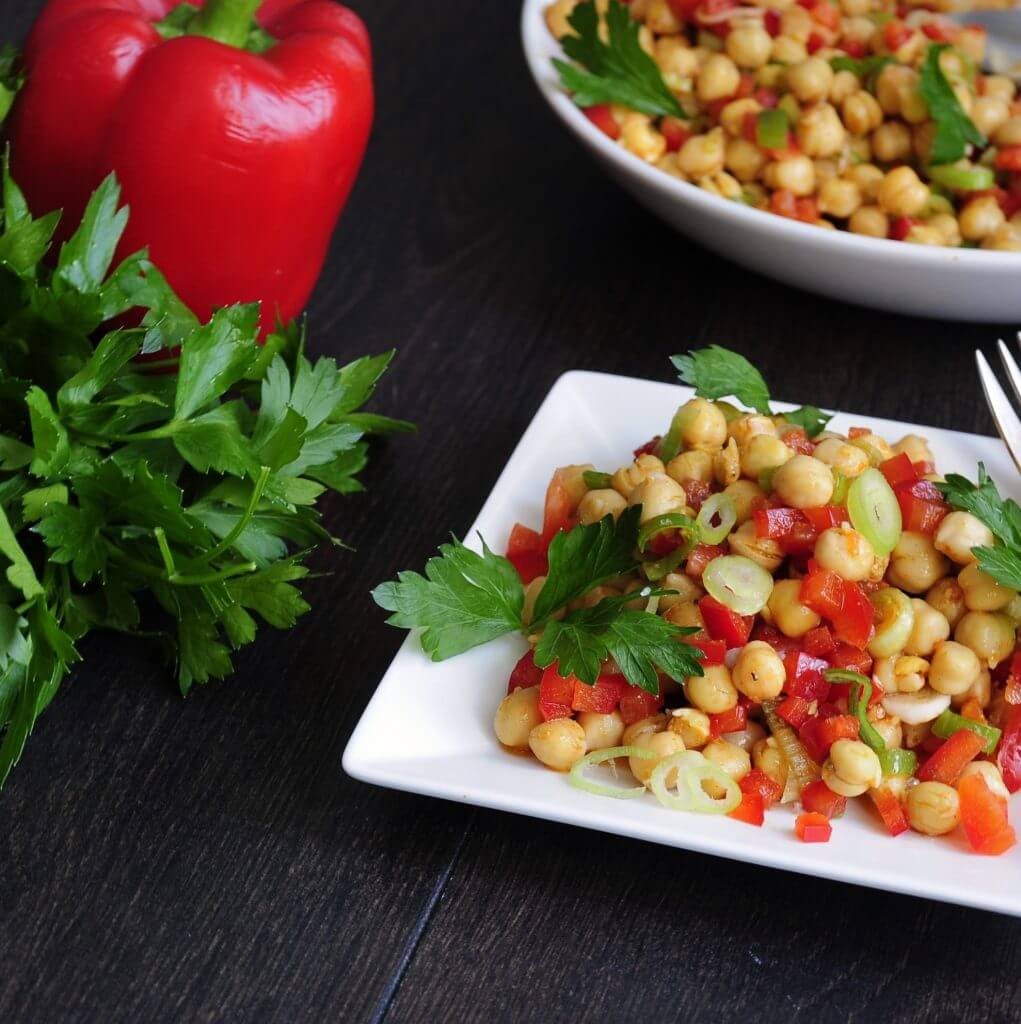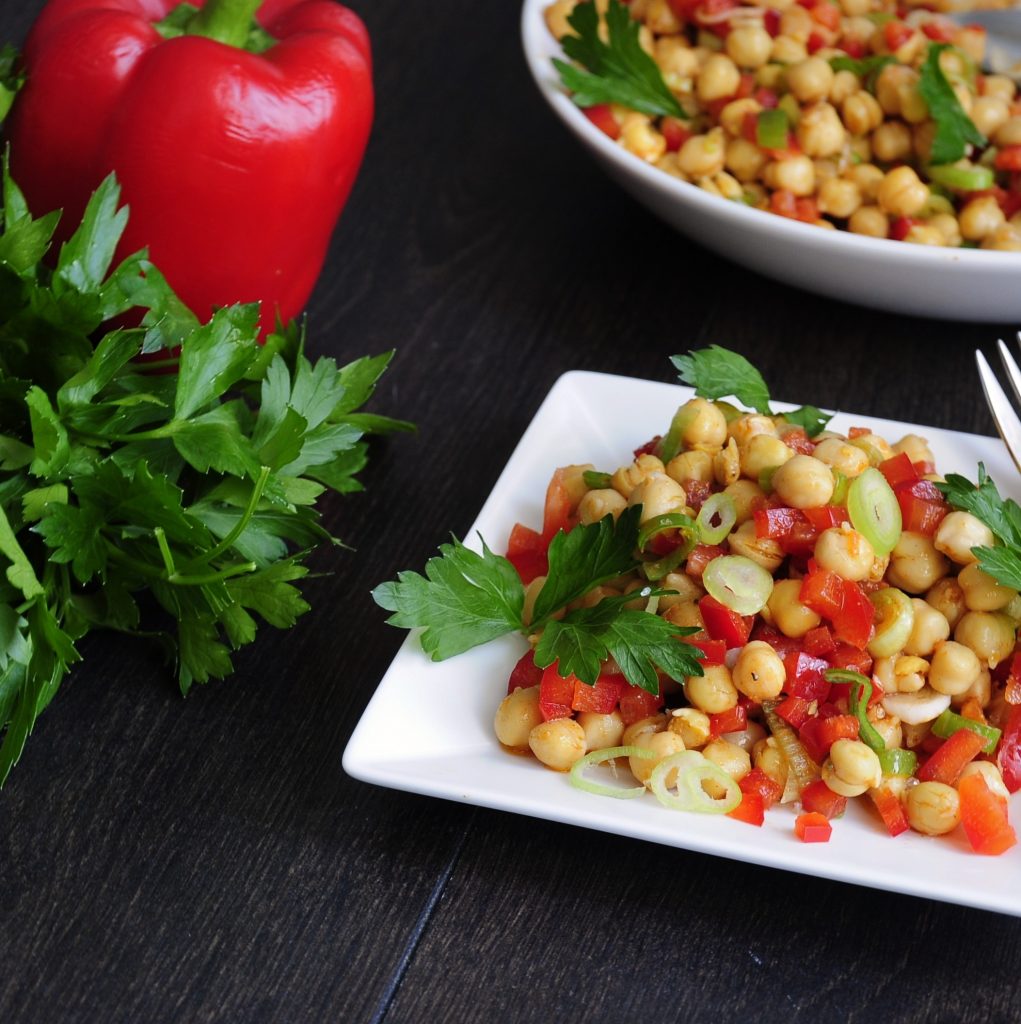 On an extra note: Chickpeas taste best when they haven't been sitting in a can for years. I often try to soak and cook dried chickpeas but I too sometimes use canned ones. Try canned chickpeas vs soaked ones and taste the difference!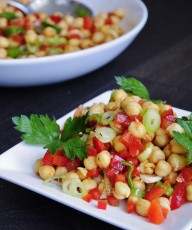 Easy Chickpea Salad
Ingredients
1

Garlic Clove

crushed

1/4

cup

Olive Oil

1

teaspoon

Paprika

1/4

teaspoon

dried Marjoram

1/4

teaspoon

dried Cumin

1/4

teaspoon

dried Coriander

dash of Cayenne Pepper

optional

2

teaspoons

Lemon Juice

2 1/2

cups

Chickpeas

soaked and cooked or canned

1

Red Bell Pepper

washed, finely diced

1

Scallion

washed, ends removed, thinly sliced

handful fresh Parsley

Salt and Pepper to taste
Instructions
Crush garlic clove and place in a small bowl.

Add olive oil, paprika, marjoram, cumin, coriander, cayenne pepper and lemon juice to bowl and whisk together. Set aside.

In a large bowl add chickpeas, bell peppers, scallions. Pour sauce made in previous step over chickpeas. Mix well.

Add salt and pepper to taste.

Garnish with fresh parsley leaves and enjoy!
Recipe Notes
1) If using canned chickpeas make sure they are rinsed and drained. Shake off any excess water.2) Will stay fresh covered in fridge for up to 5 days.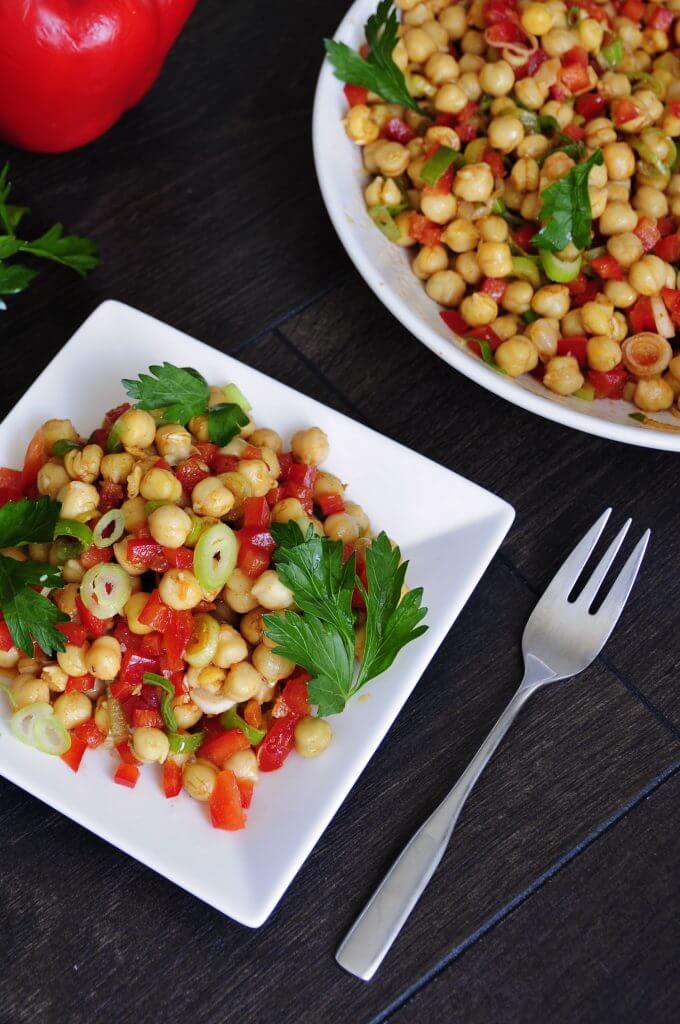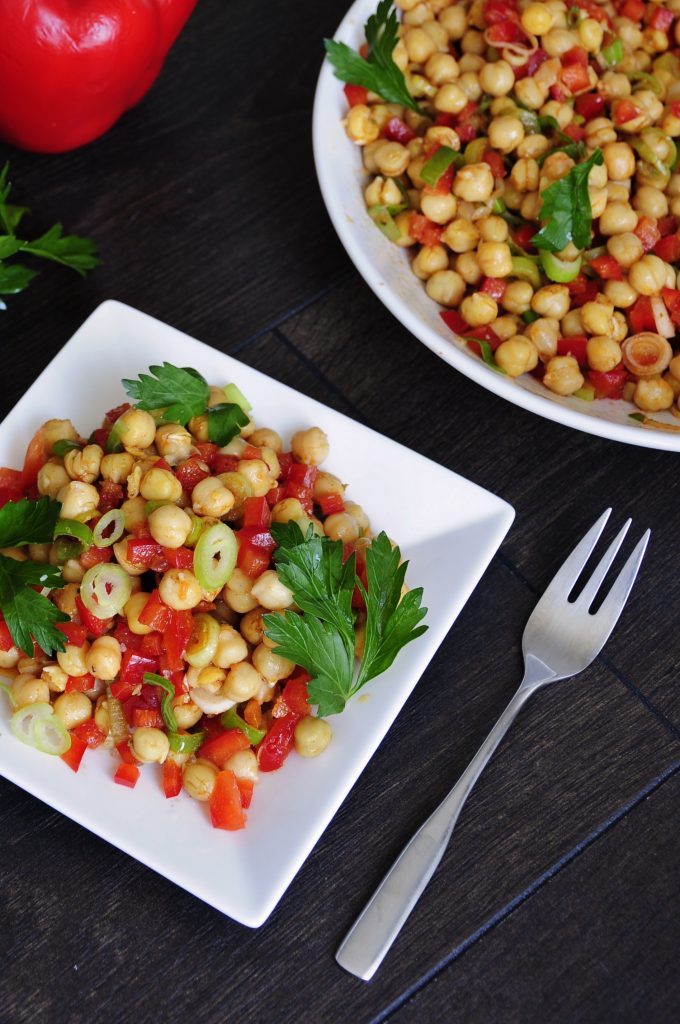 Not convinced that chickpeas are amazing? Try this Chickpea soup. It's life changing!