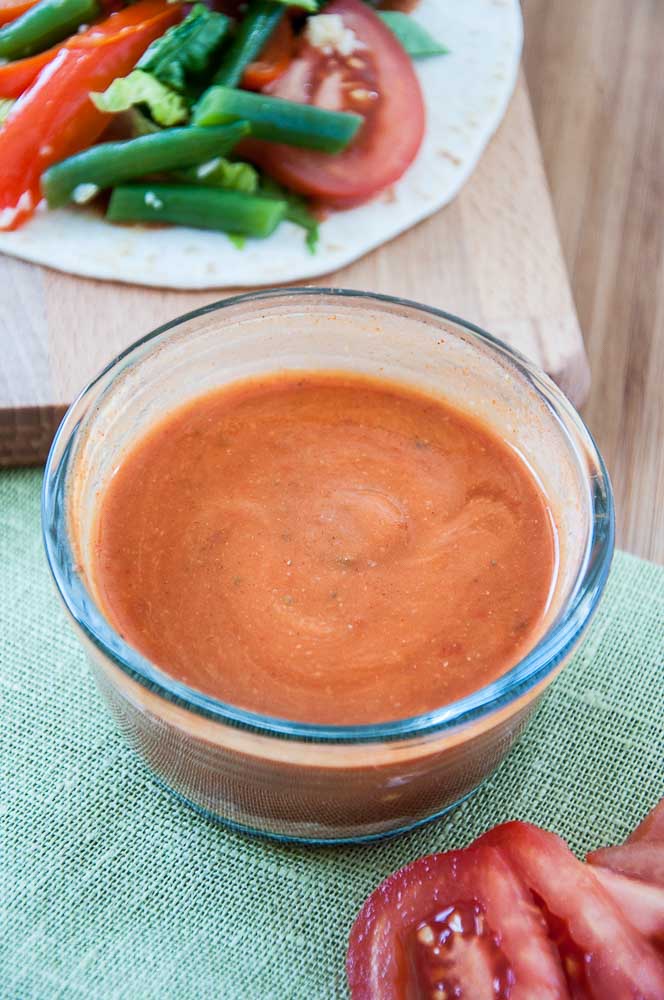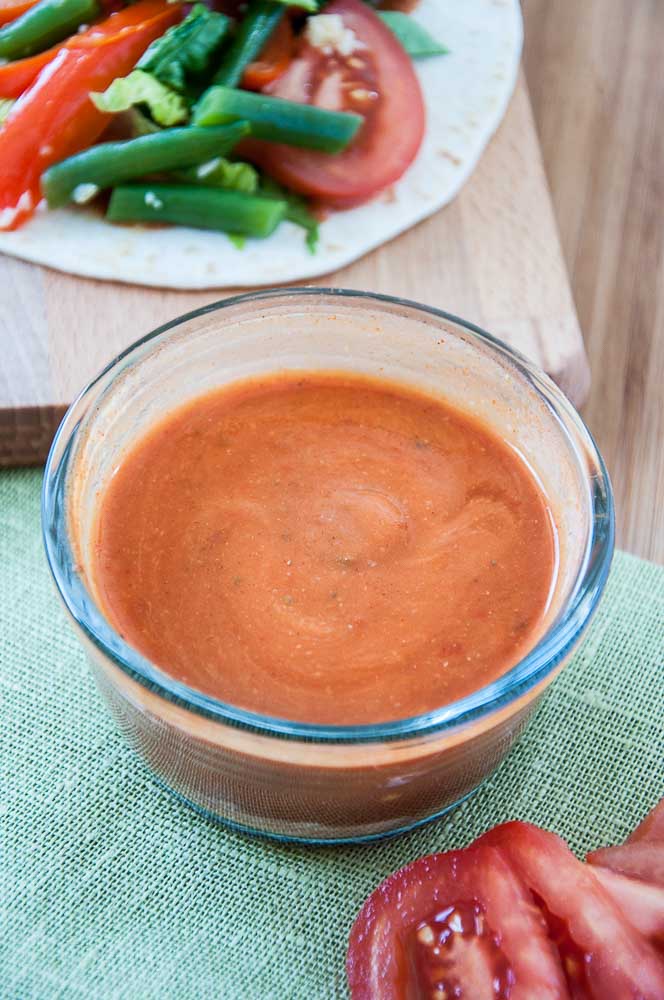 Remember those taco kits you used to get that came with a pack of taco sauce and taco seasoning? It always seemed like such a great bargain until one day you looked at the ingredient list and realized you were paying for nothing other than overpriced trash.
Most taco sauces have 2 different types of sugar and often times preservatives, caking agents, and MSG! Gah! I refuse to willingly pay for those ingredients to enter my bloodstream.
So what do you do if you give up on store bought taco sauces? You make your own!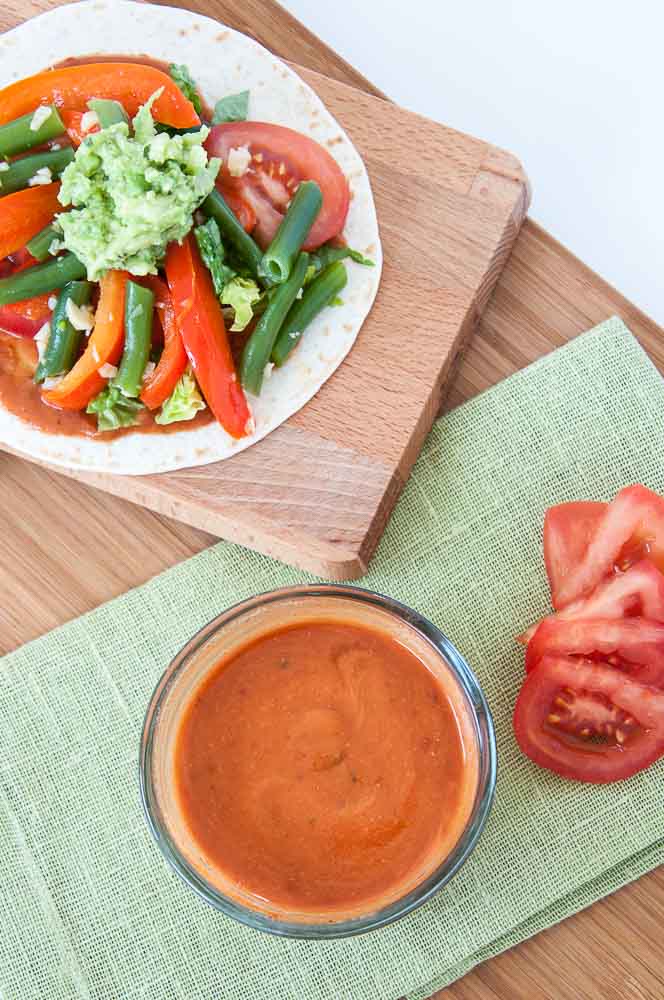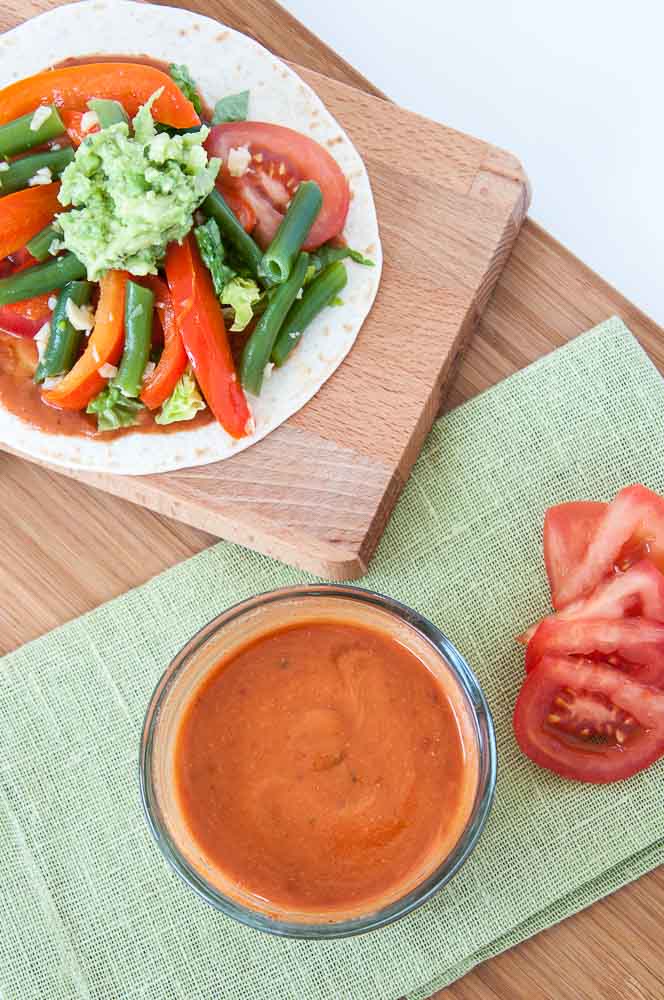 You'll save a big chunk of money and it takes less time to make a homemade taco sauce than if you had to run out to the grocery store.
Did I mention that it also tastes better? Who would have guessed that taco sauce can actually taste like something other than just sugar with a slight tomato flavor?
What's even better is that this recipe makes 2 cups of delicious, flavorful homemade taco sauce. Some might think that's too much. That's fine, just cut the recipe in half. For everyone else, 2 cups of taco sauce means you can slather it on your tacos until they are drowing in it...or you could keep the leftovers in the fridge :) Your pick!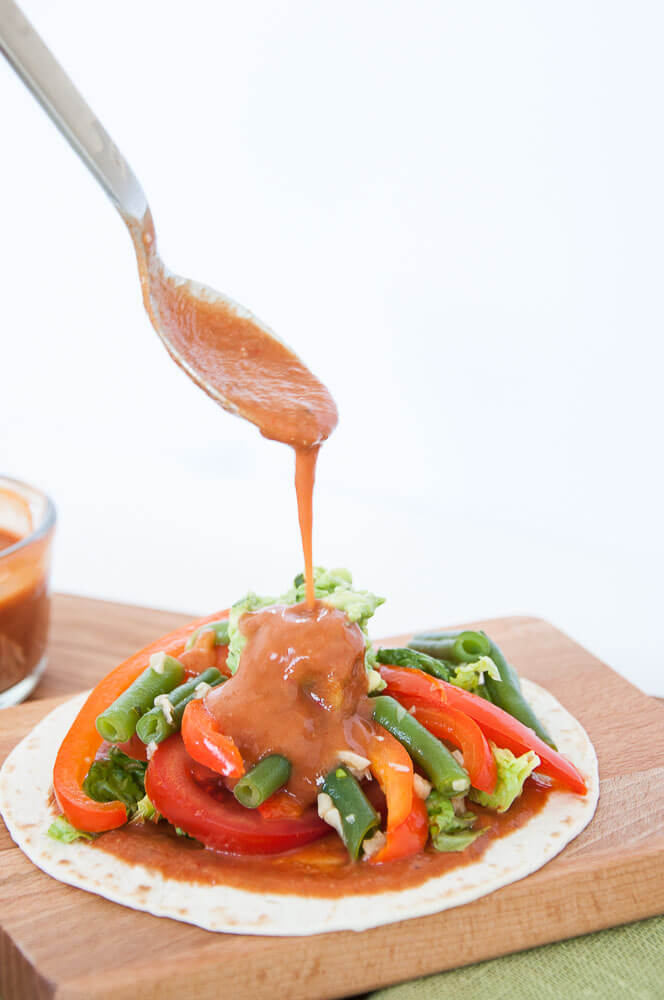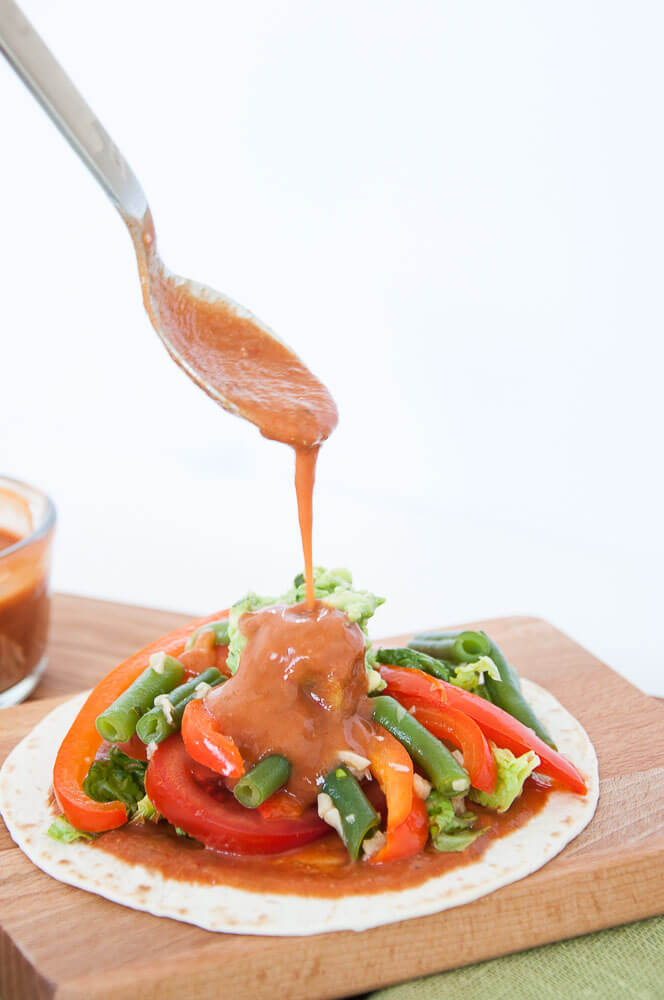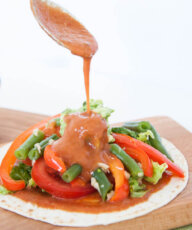 Homemade Taco Sauce Recipe
Easy Homemade Taco Sauce that is done in less than 10 minutes!
Ingredients
2

cups

Tomato Puree

470 ml

1

tablespoon

Cumin

1

tablespoon

Paprika

1

teaspoon

Garlic Powder

1

teaspoon

Oregano

dried

⅛

teaspoon

Salt

⅓

cup

Water

80 ml

1

teaspoon

White Wine Vinegar

1

teaspoon

Maple Syrup

¼ to 1

teaspoon

Red Pepper Flakes

optional
Instructions
Place all ingredients into a small stock pot.

Stir and bring sauce to a boil over medium heat. Once boiling, reduce heat and simmer for at least 10 minutes to allow sauce to thicken. The longer the sauce simmers the thicker it will get.

Store sauce in an air tight container for up to 5 days in the refrigerator.
Recipe Notes
1) Adding the red pepper flakes to the taco sauce is optional. If you prefer it to be spicy start off with ¼ teaspoon and slowly add more. If the taco sauce is too spicy, add a bit more maple syrup to counter the spiciness. Alternatively, use cayenne pepper or a bit of hot sauce.
I made this taco sauce for my Green Bean & Bell Pepper Veggie Tacos but you can use it however you like :)