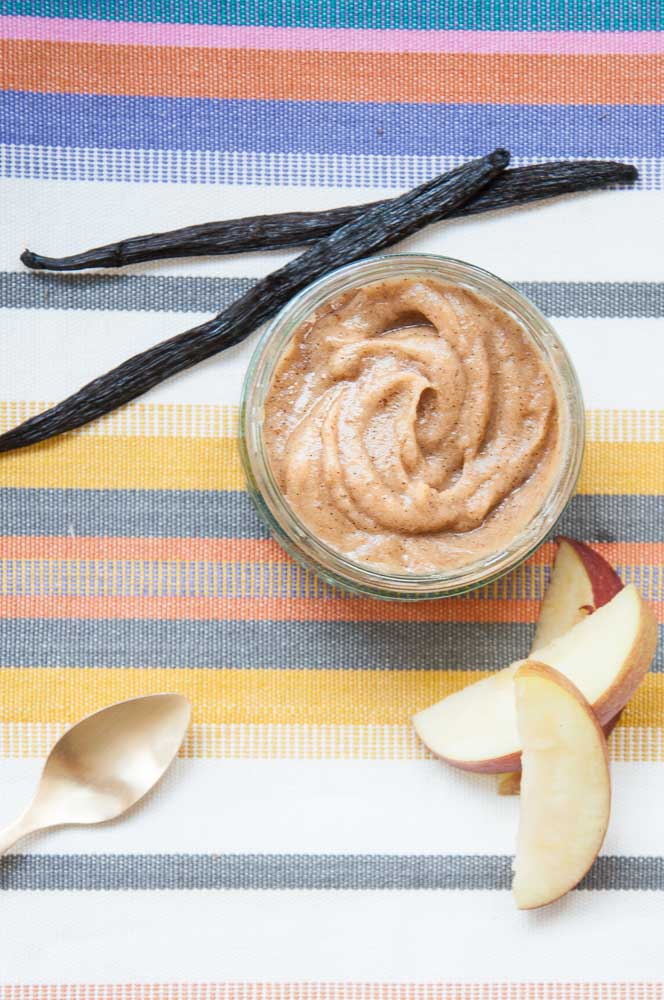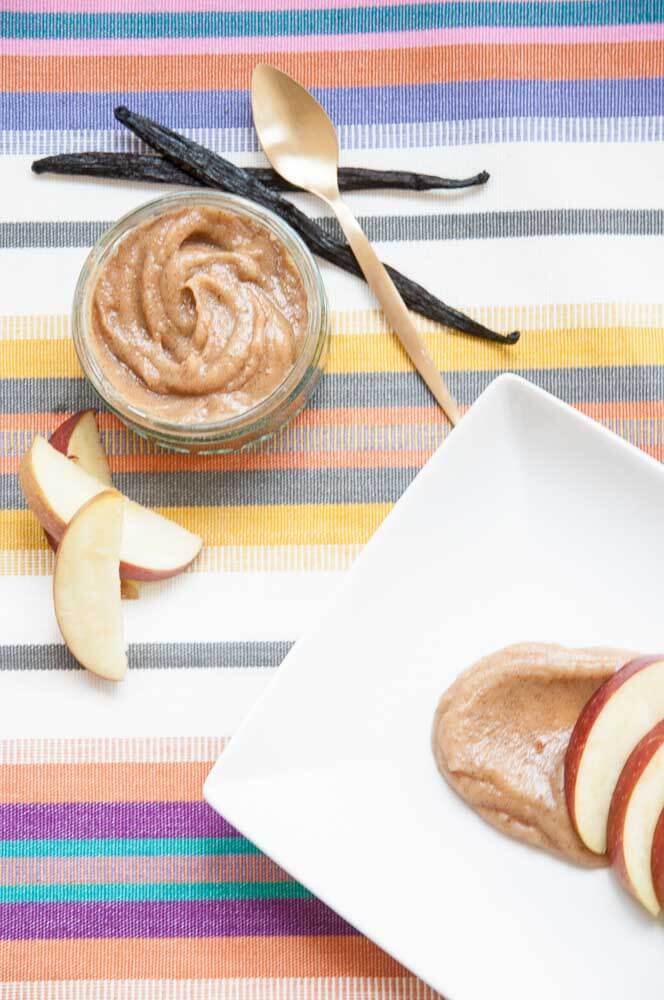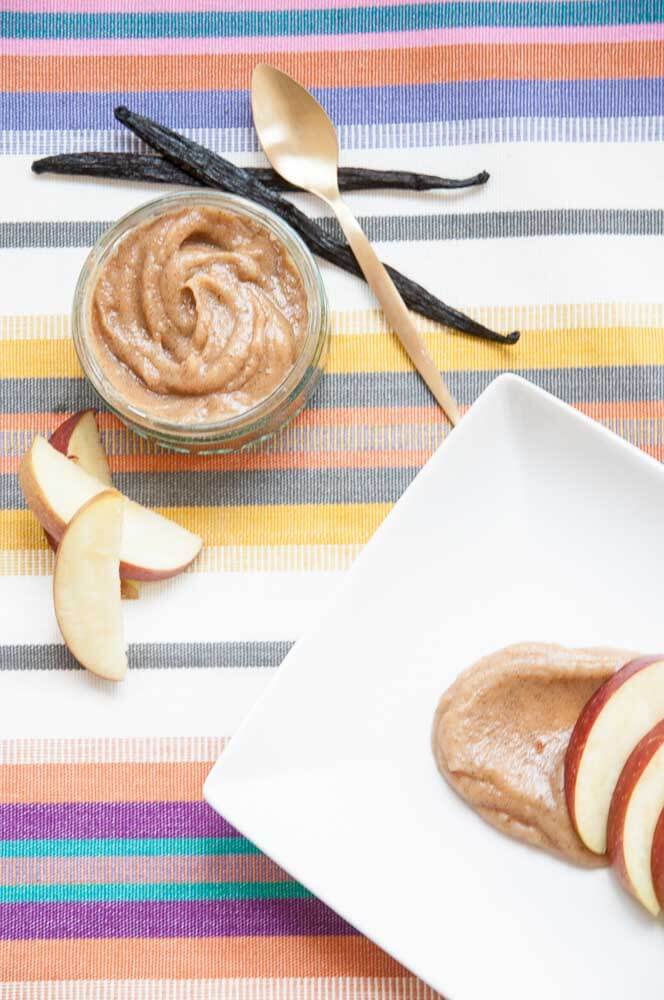 There are so many great vegan caramel sauces floating around the web lately. Sticky, gooey caramel sauces that you can drizzle over ice cream. Sounds delicious, right? It is but they can also be extremely messy. This is why I wanted to make a healthy caramel dip instead. Especially with little boys, who are by no means "clean" eaters, I wanted a special treat that I would feel good about giving them without being afraid of having caramel covering everything.
This caramel dip was surprisingly neat. Both my boys loved it and ate it with apples and pretzels. The options for this caramel dip don't have to stop at apples and pretzels. You can definitely spread this on pancakes, bread, ice cream, fruit, or anything else imaginable :D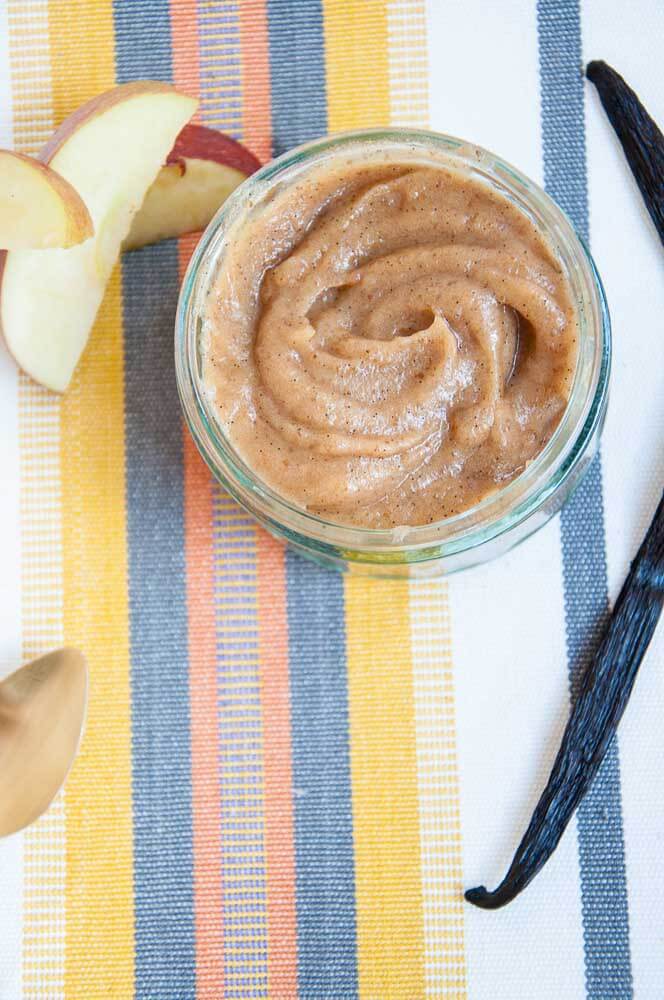 Oh, and what else is great about this recipe? How incredibly easy it is to make this. Well...obviously...otherwise I wouldn't have bothered making it. It's only got 4 ingredients (excluding salt) and no added sugar.
Like with 80% of my other recipes, you'll be using a food processor. If you don't have one that's OK. You can also use a blender, vitamix, or nutribullet.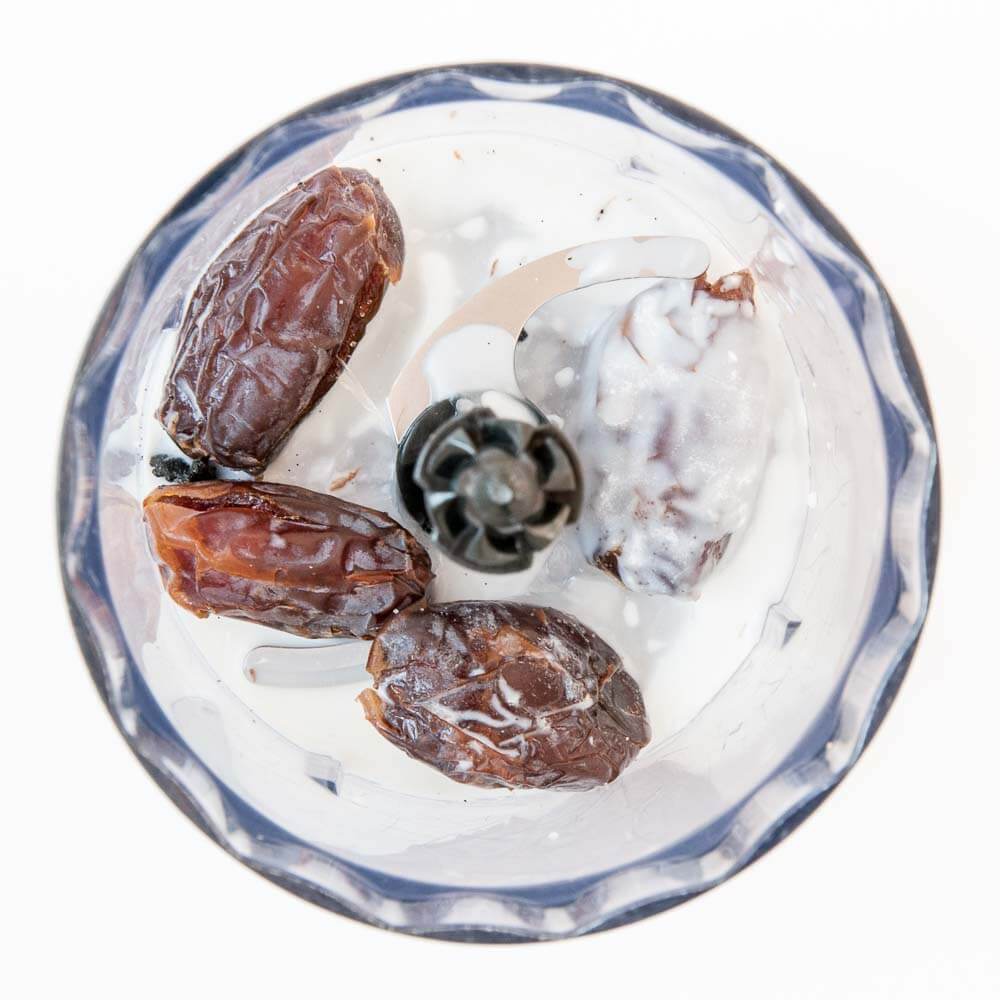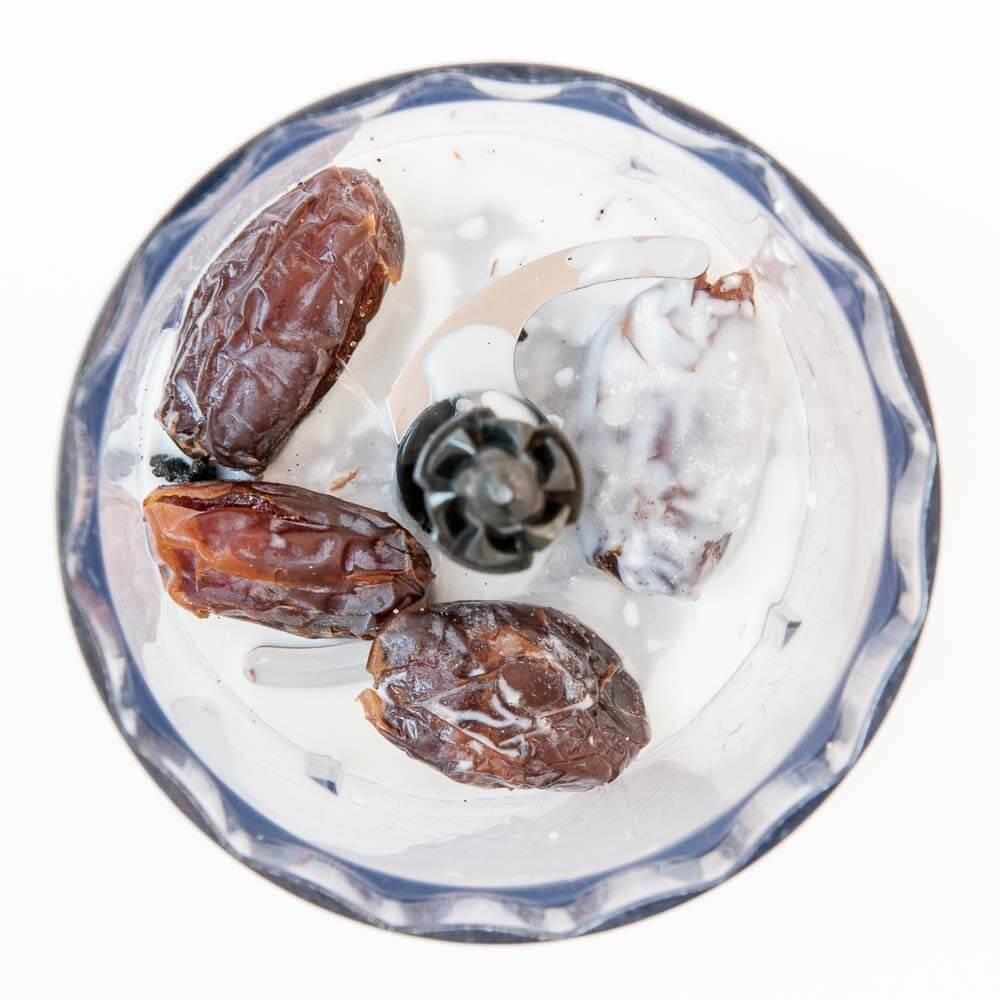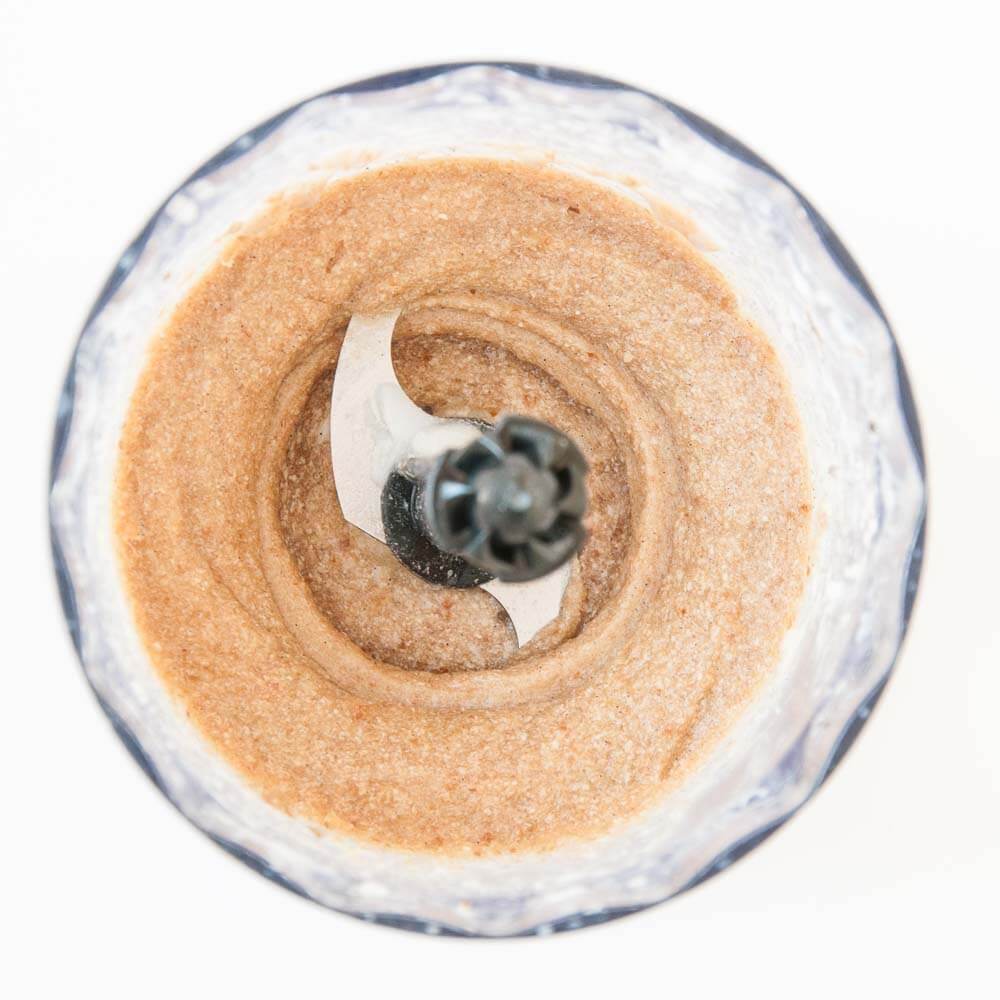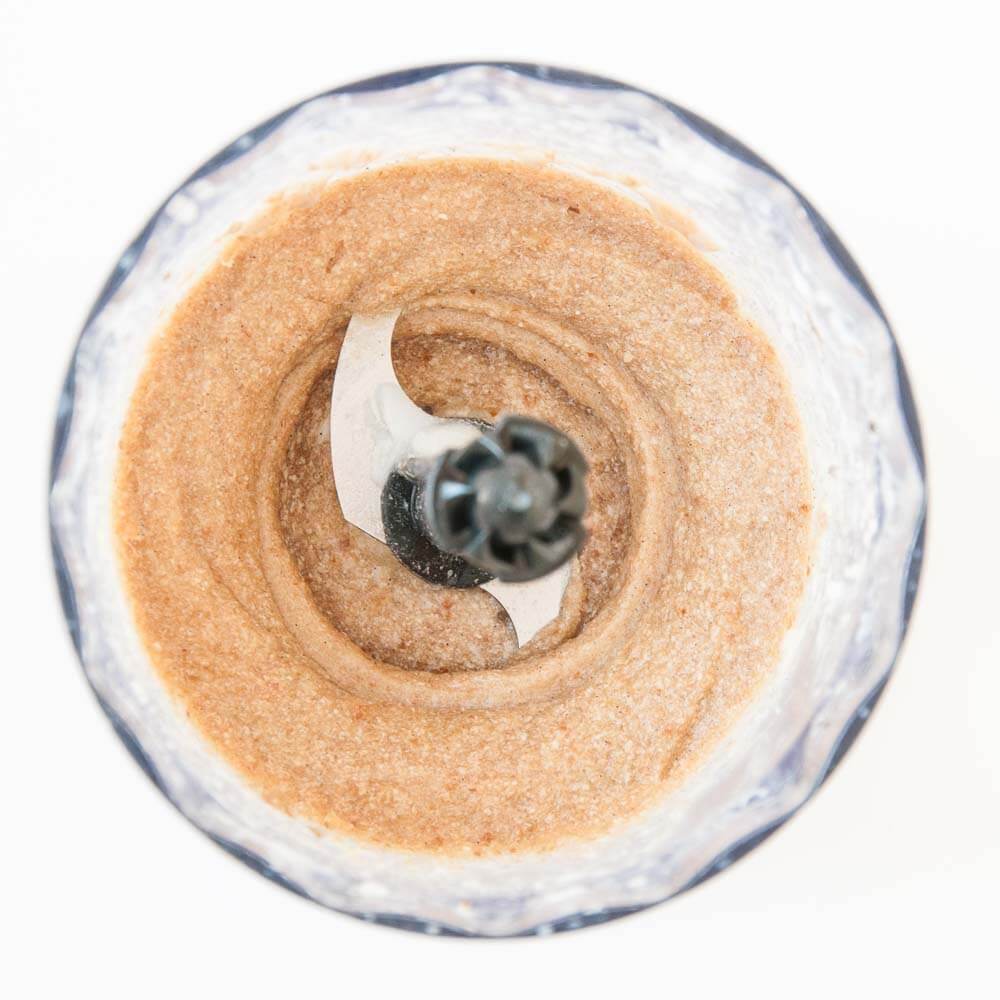 Yum! A rich caramel-like color and it tastes good! Now get to dipping...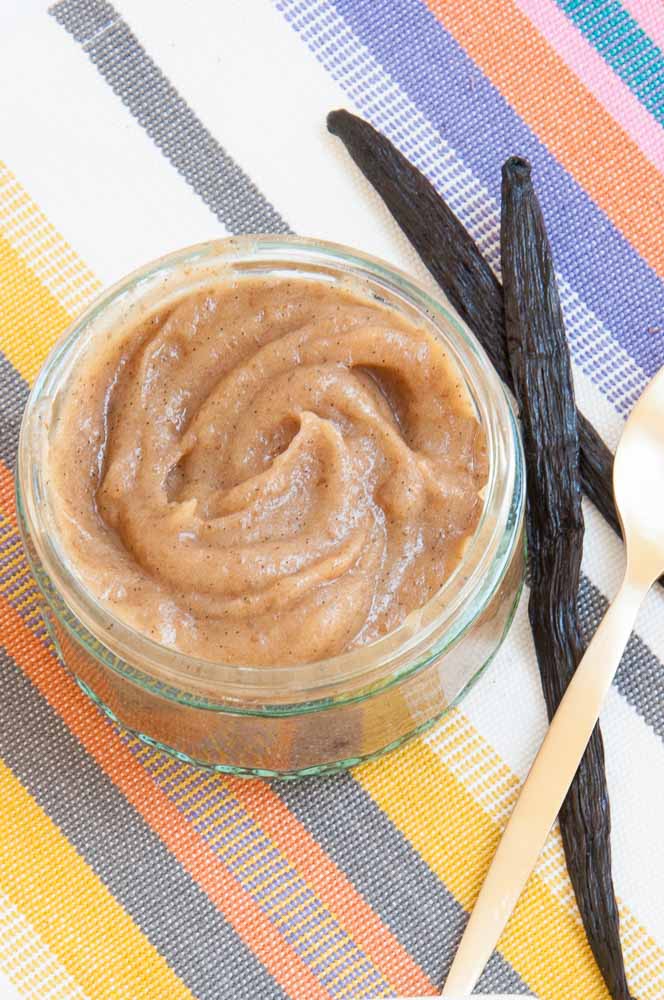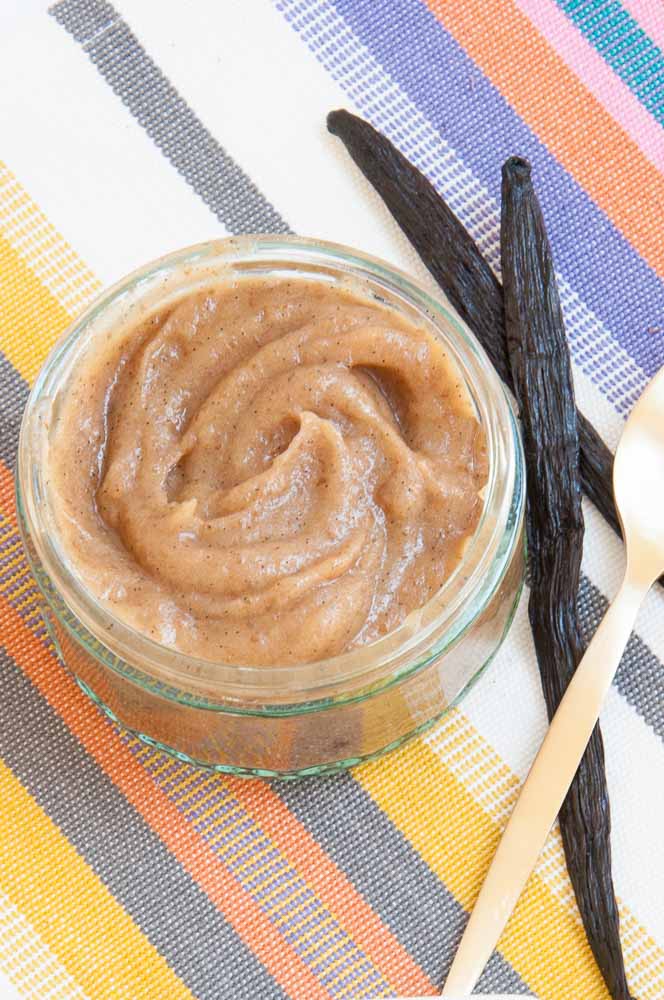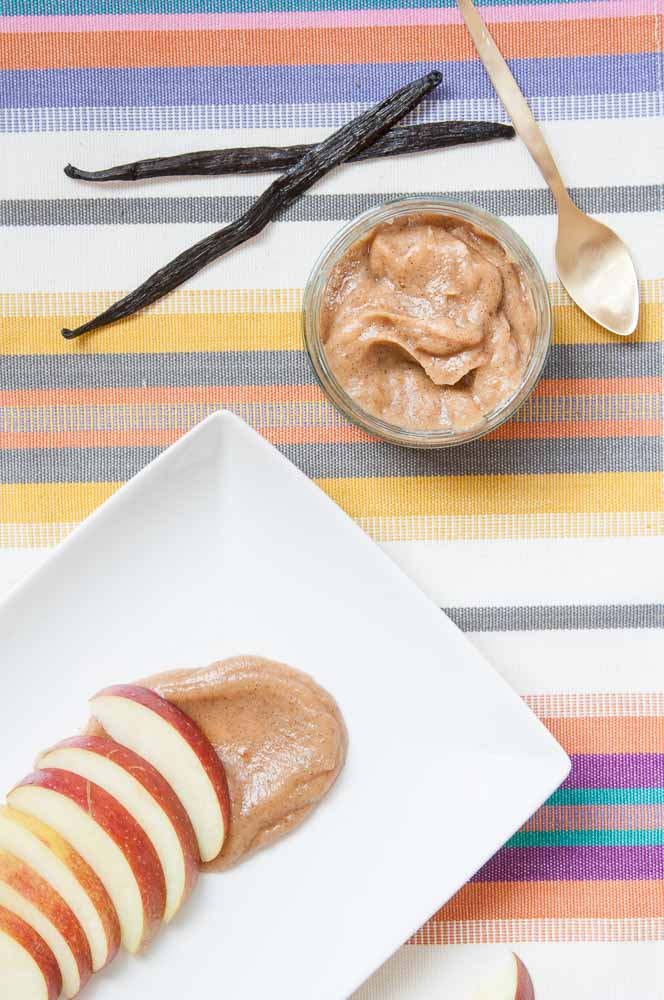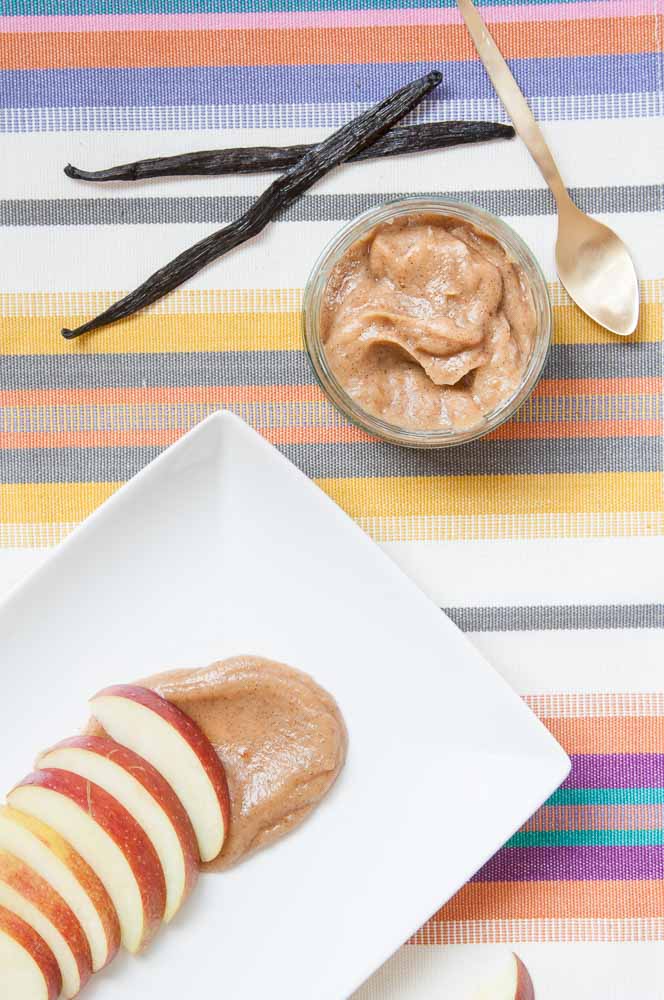 You don't just have to use this caramel dip for apples though. Try my Caramel Brownies or Caramel Cheesecake to use this to its full potential!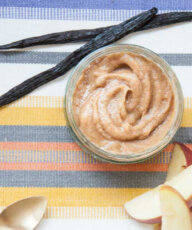 Healthy Caramel Dip
A healthy caramel dip with only 4 ingredients. Great for dipping apples in or using in other dessert recipes.
Ingredients
4

Medjool Dates

or 8 regular dates, pitted

Vanilla caviar

from 1 Vanilla Bean, alternatively use ¼ to ½ teaspoon Vanilla Extract

4

tablespoon

Almond Milk

unsweetened

pinch

Salt

2

tablespoon

Coconut Oil

melted
Instructions
Place all ingredients in a food processor.

Pulse until no date chunks remain and smooth, scraping down sides if needed.

Eat with apples or other fruit, or even pretzels!

Store in fridge for up to 5 days.
Recipe Notes
1) Coconut Oil will harden in the fridge. Heat the caramel dip in a water bath or microwave to soften it again.
Don't know where to get some of these ingredients? I got you covered :)
Medjool Dates  -  If you are new to being vegan, you might get turned off by dates. I was at first too. I always thought they were like giant prunes or raisins, just nastier. Dates are actually very versatile and I can't imagine not using them anymore. They're very sweet and taste like gummy bears :) Thanks to them, we don't have to add any additional sugar to this caramel dip. You can use them in so many different recipes that it's definitely worth getting acquainted with them. I use them in nearly all my desserts.
Don't want to make this incredible healthy caramel dip?
It's O.K. I'll forgive you. Just this once!
I might also just be in a forgiving mood because Valentine's Day is in less than a week. Spread the vegan love by making my Strawberry Mini Tarts or Raspberry Chocolate Mini Cakes . Otherwise, try some of my other vegan dessert recipes!