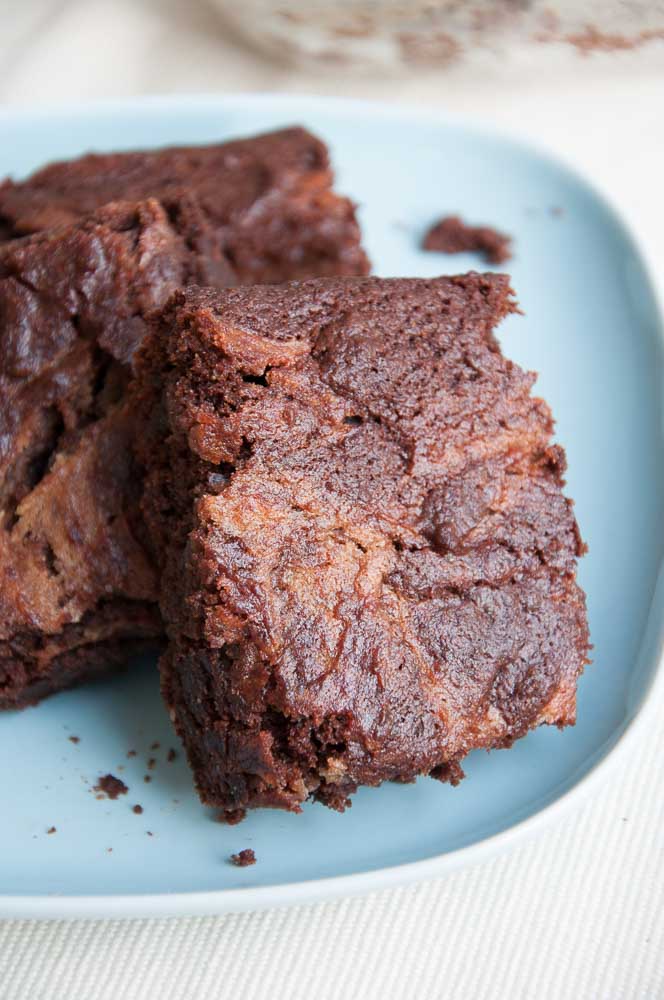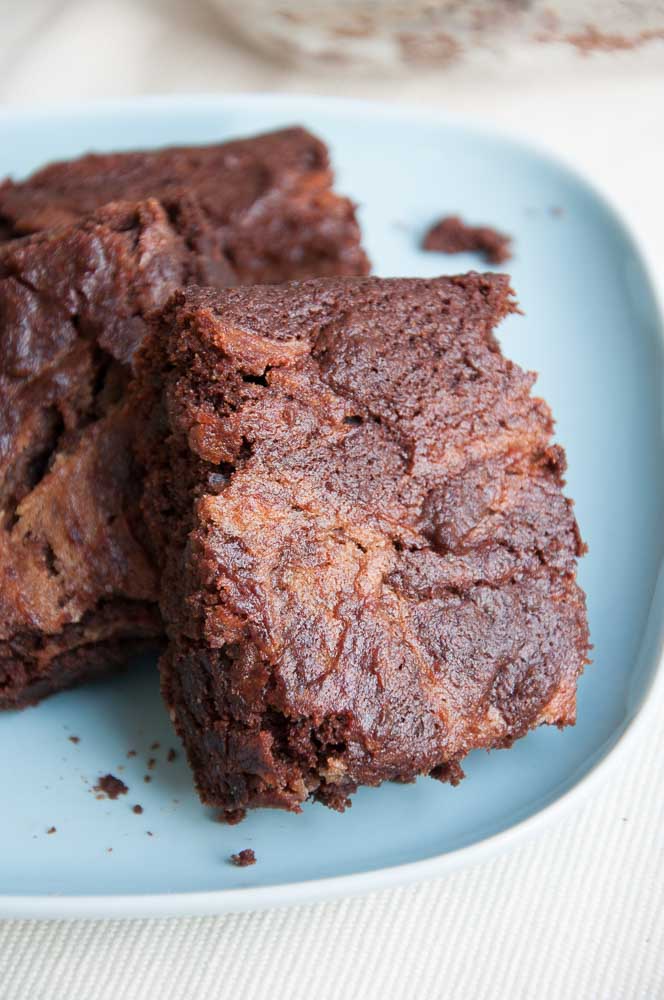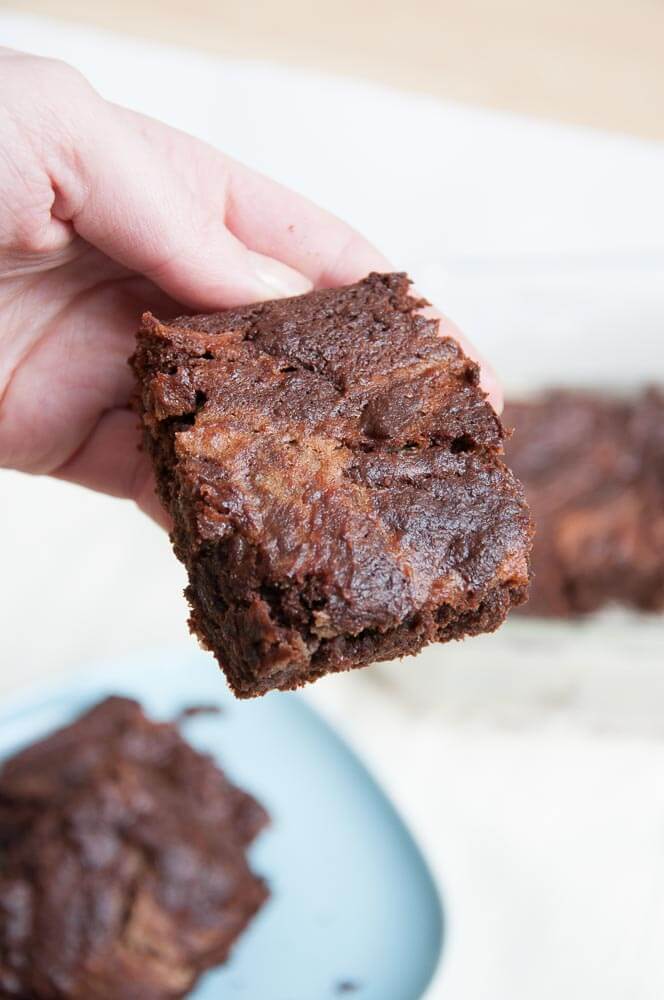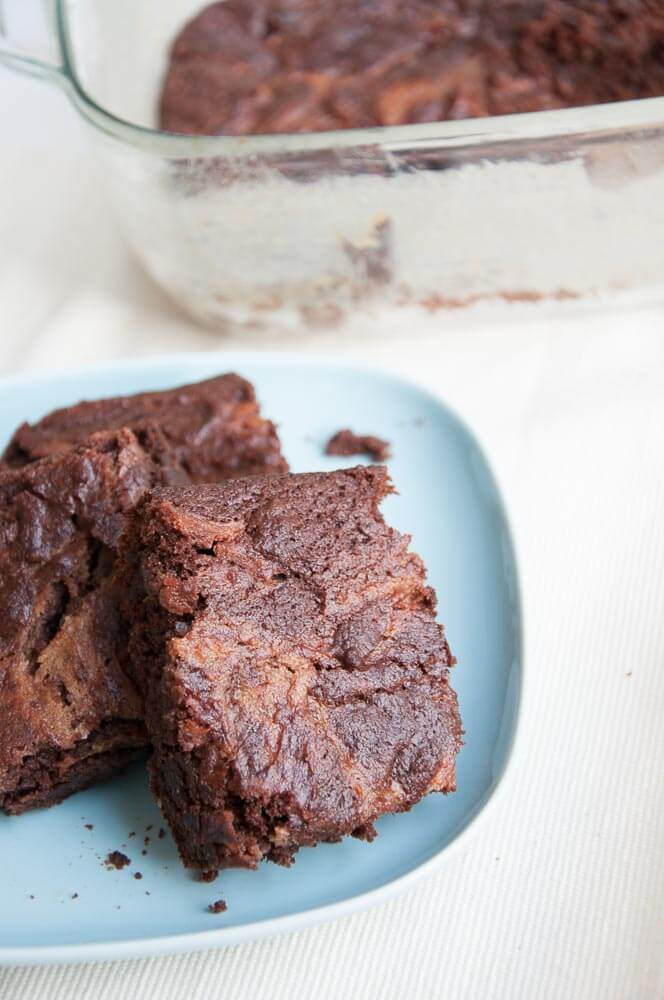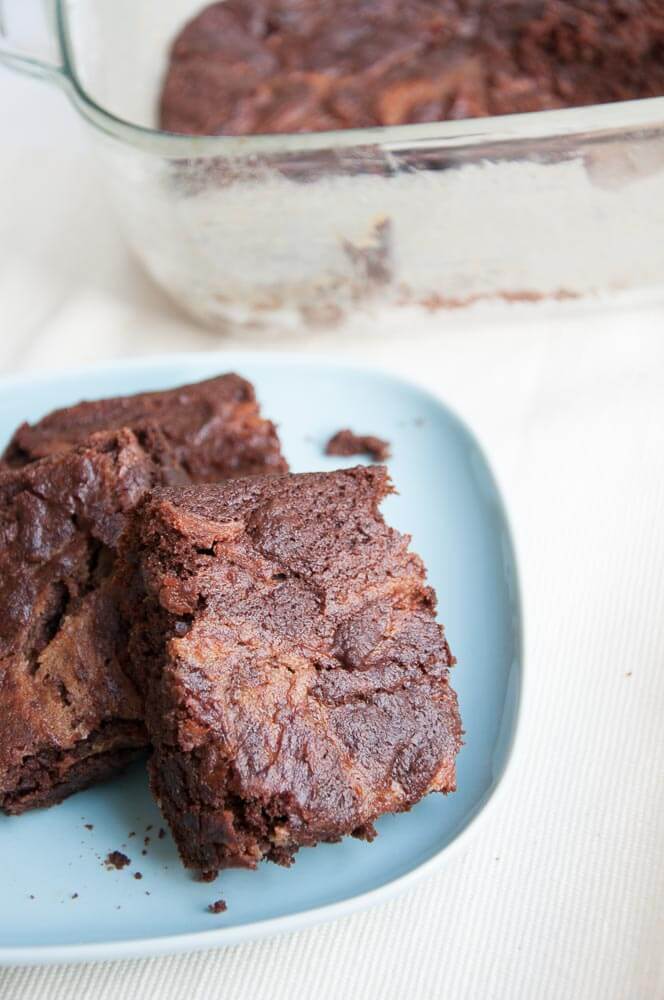 After making the caramel dip last week, I knew that I had to use it for more than just apple dipping.
So what do I automatically associate with caramel? Yes...apples...I know. And...? Chocolate. Right!
What do I think of when I hear the word chocolate? Brownies!
Put the two together and we're ready for some Vegan Caramel Brownies!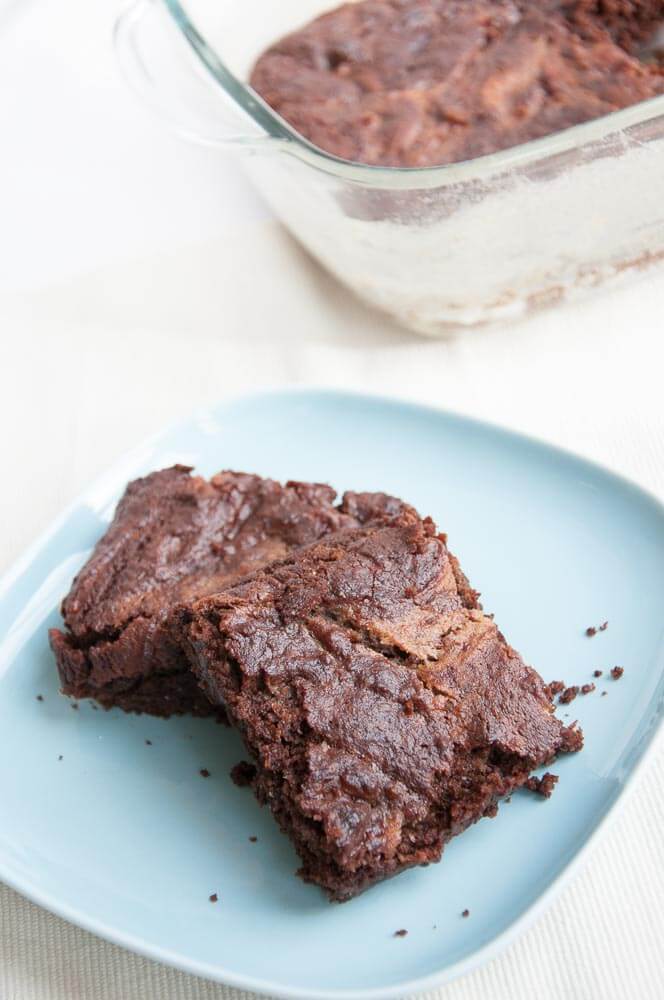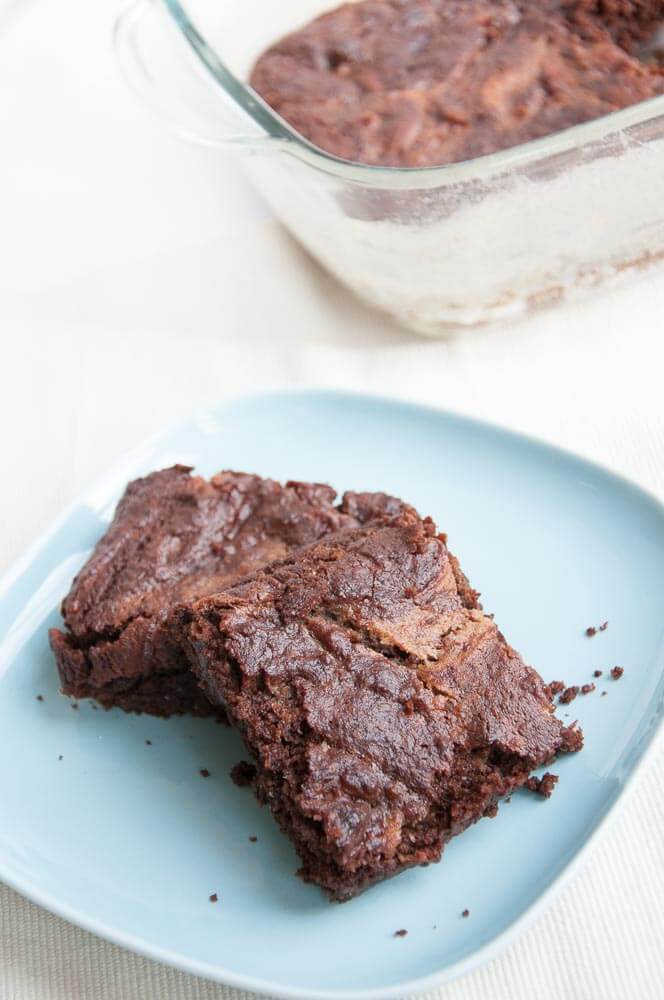 I know, I don't really have to hype up caramel brownies. They speak for themselves but I do have to talk them up a little. First off, these are super-rich brownies. They are similar to my Drop Dead Coffee Brownies except that these actually have less added sugar and a bit less chocolate.  So you won't drop dead from these brownies but pretty close. The name Near Death Caramel Brownies just didn't sound right to me. So I ended up being boring and just calling these Vegan Caramel brownies. Oh well...Deal with my lameness :)
So where was I? Oh right...brownies!! Drool! The incredible thing about these brownies is that they can't quite make up their mind on what they want to be. When you first take them out of the oven, let them cool (only slightly because who in their right mind can wait for them to fully cool?), and cut out a piece, they taste cake-like. Then when they have had time to cool completely they tend to be more fudgy brownies.
Seriously brownies, make up your mind! Though this is good news for people like me, who have trouble answering the question, "What kind of brownies do you like?". How is that even a legitimate question? Brownies are brownies and I'm going to eat them all!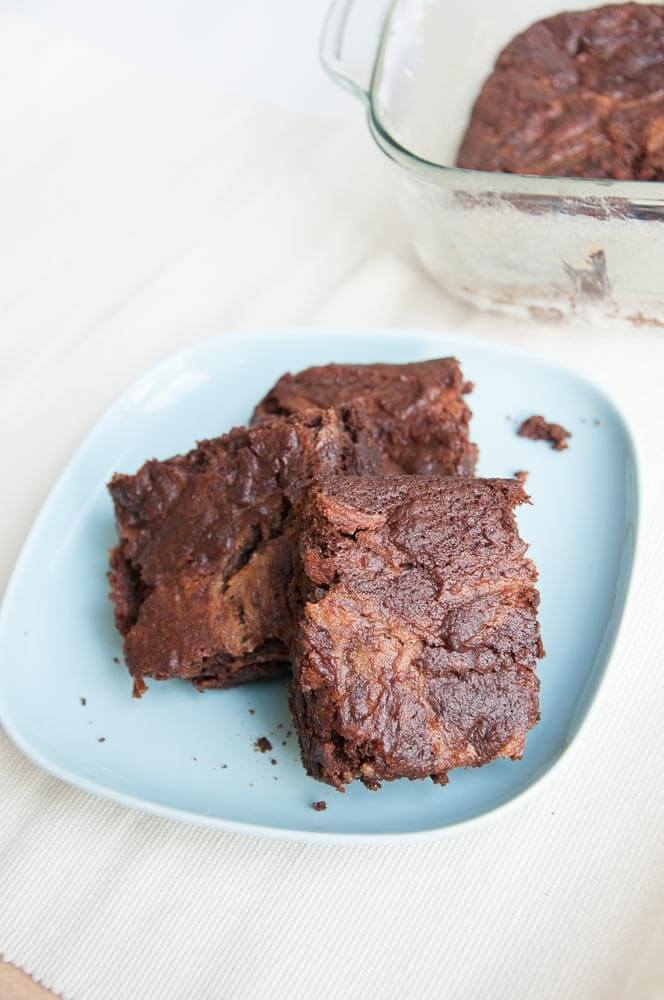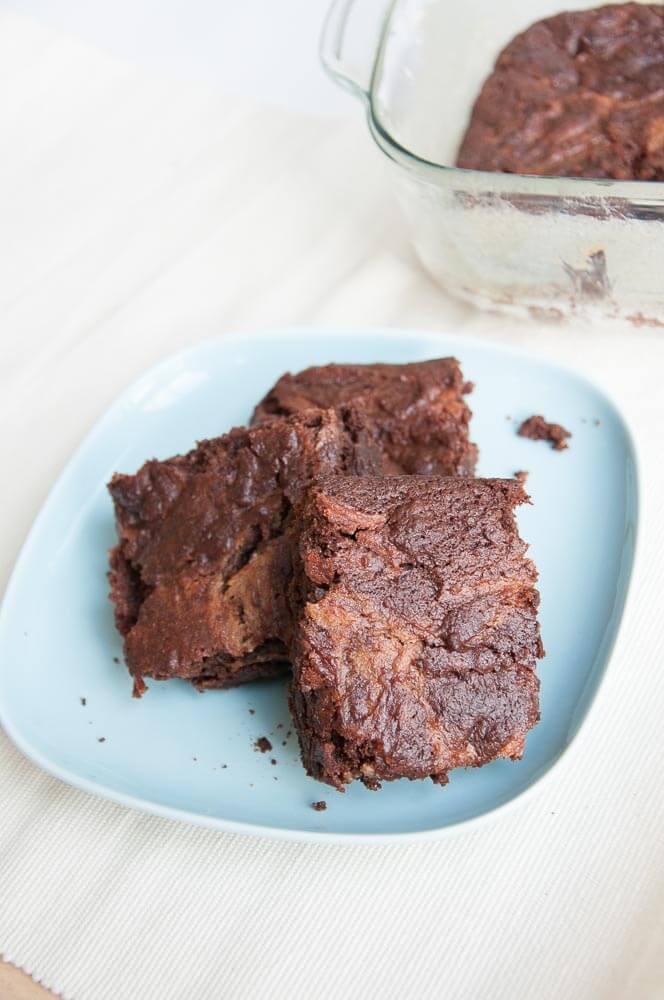 So how do you go about making these rich, cakey yet fudgy vegan caramel brownies?
Melt your favorite chocolate with raw cane sugar and coconut oil. You can really use any type of vegan chocolate that you like. It can be chocolate chips, chocolate bars, or chocolate chunks. I used Enjoy Life Chocolate Chunks but I've made these before using their vegan mini chocolate chips as well.
The important part here is to take your time melting your chocolate. Don't be tempted to turn up the heat to melt it faster. Even over low-medium heat, it will only take a few minutes for the chocolate to melt. However, if you burn your chocolate, you'll have to throw it away and start over. Even the best caramel won't be able to mask the taste of burnt chocolate.
Mix the chocolate with the rest of your dry ingredients and pour it into your pan.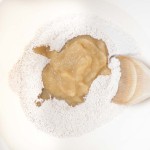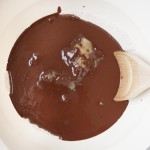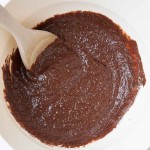 All that's left to do then is swirl in the caramel and...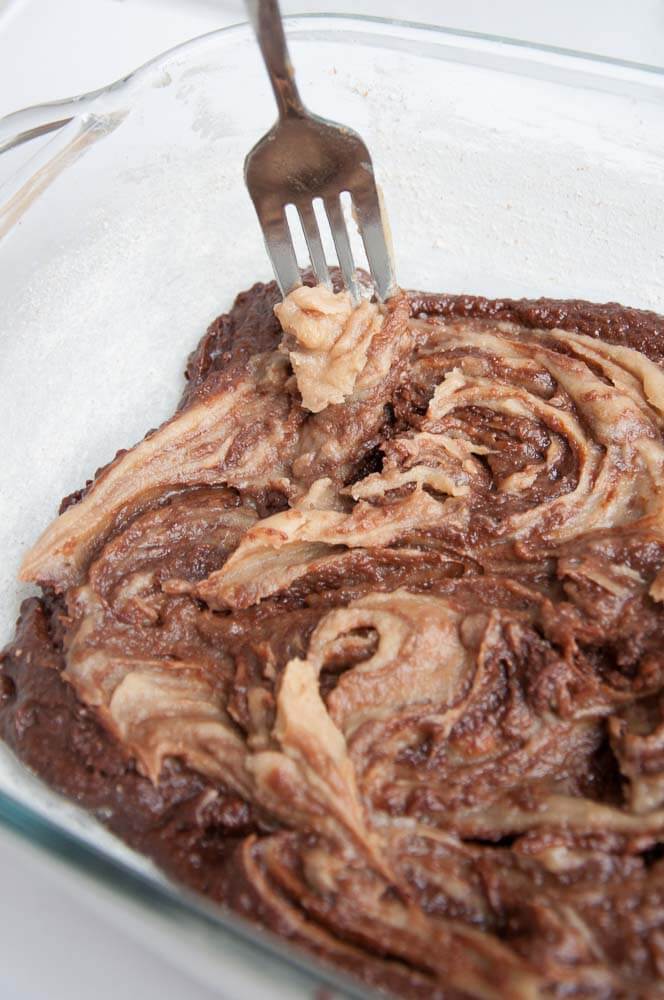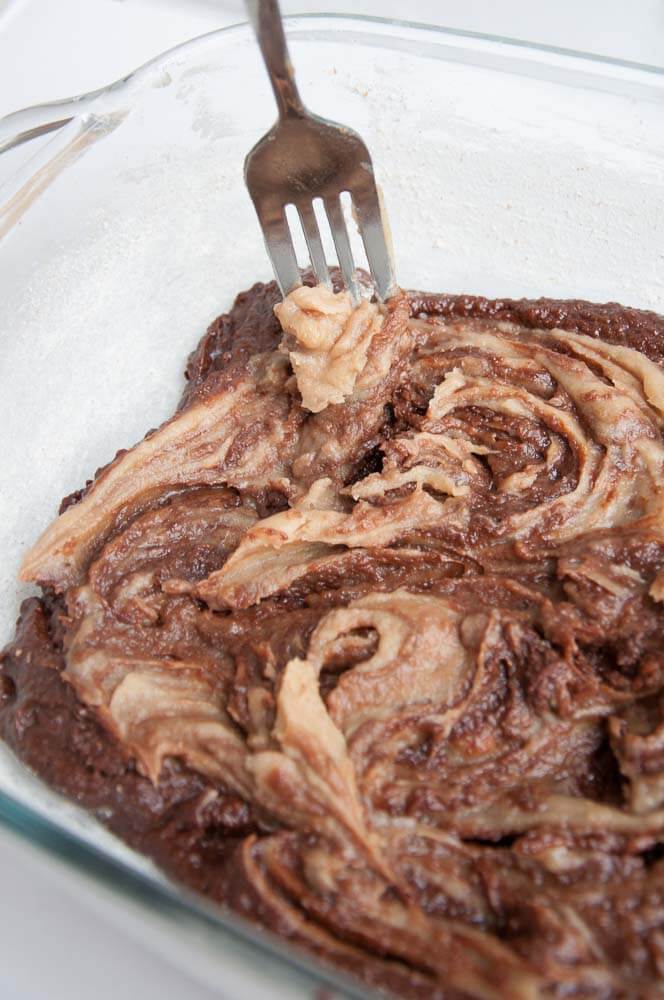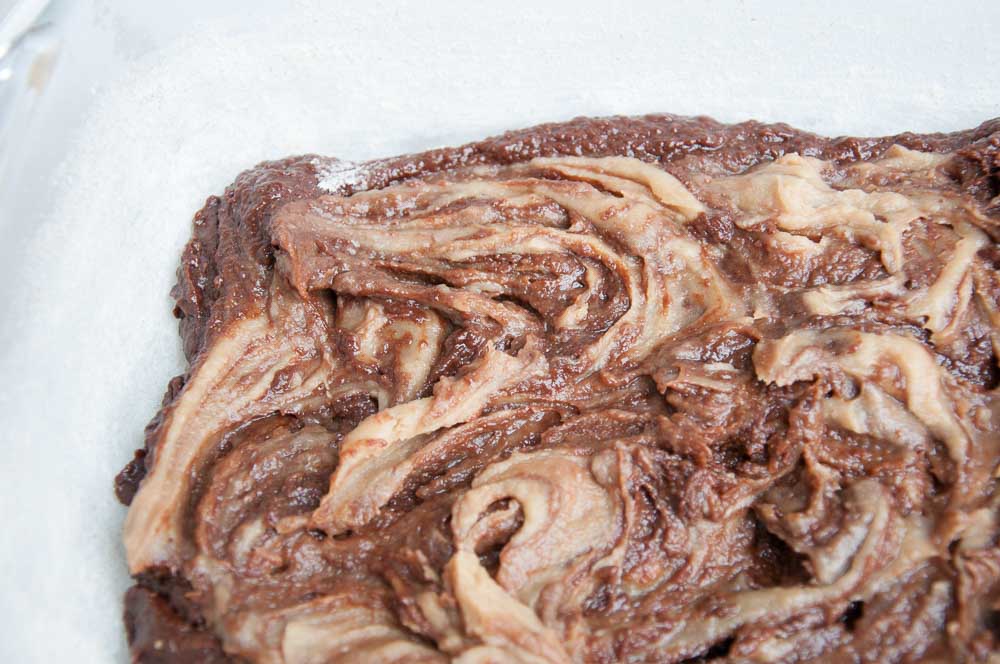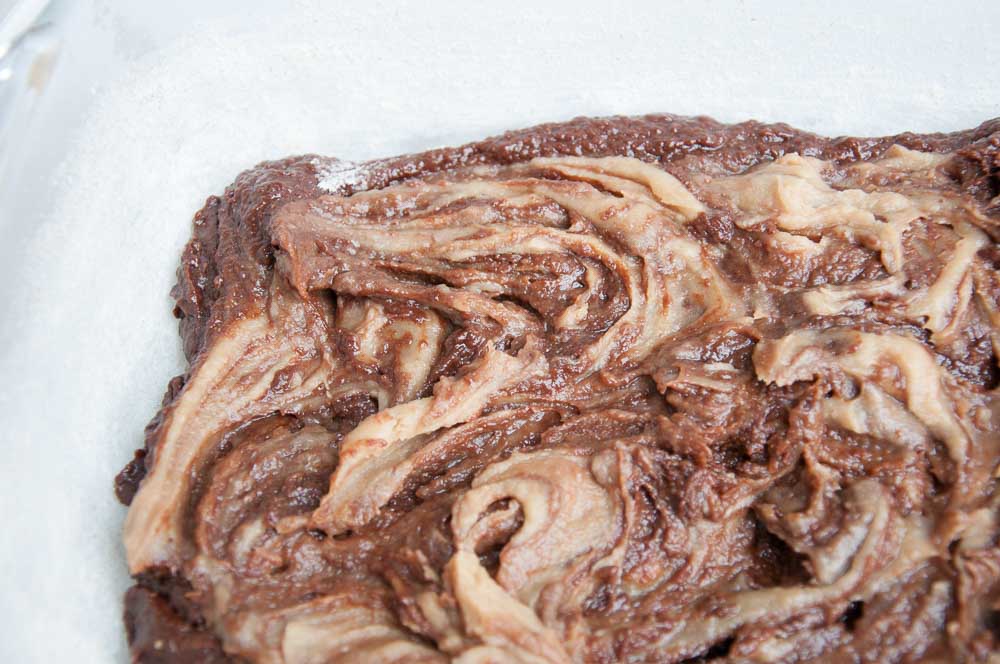 ... bake them!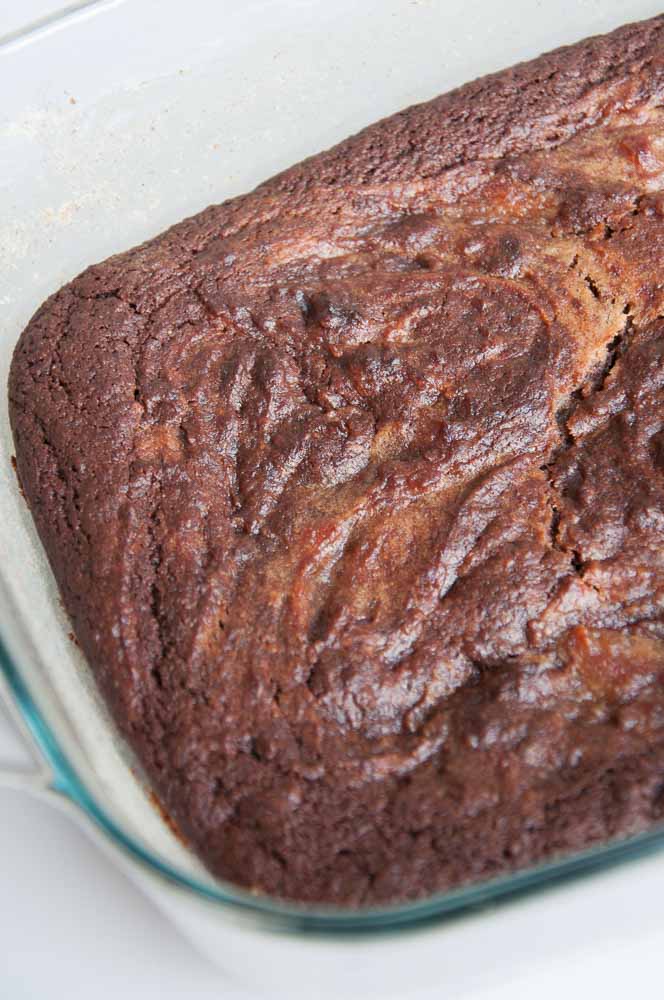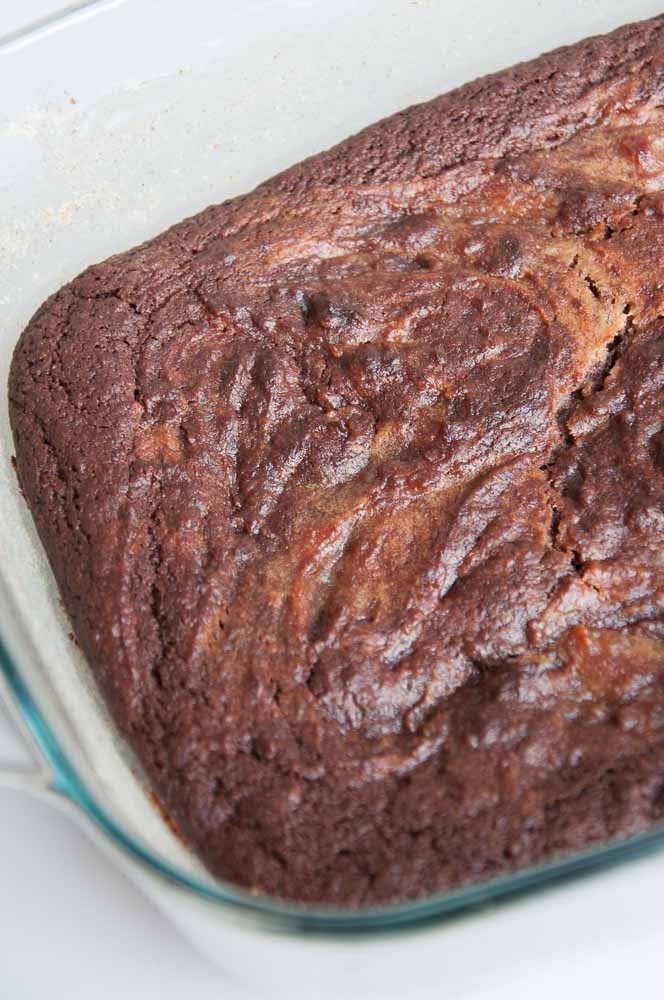 Yes, I know. This is the hard part. Waiting. I swear it feels worse than waiting for Christmas when I was 5. Eventually, they will cool down a bit so that you can cut them and devour them!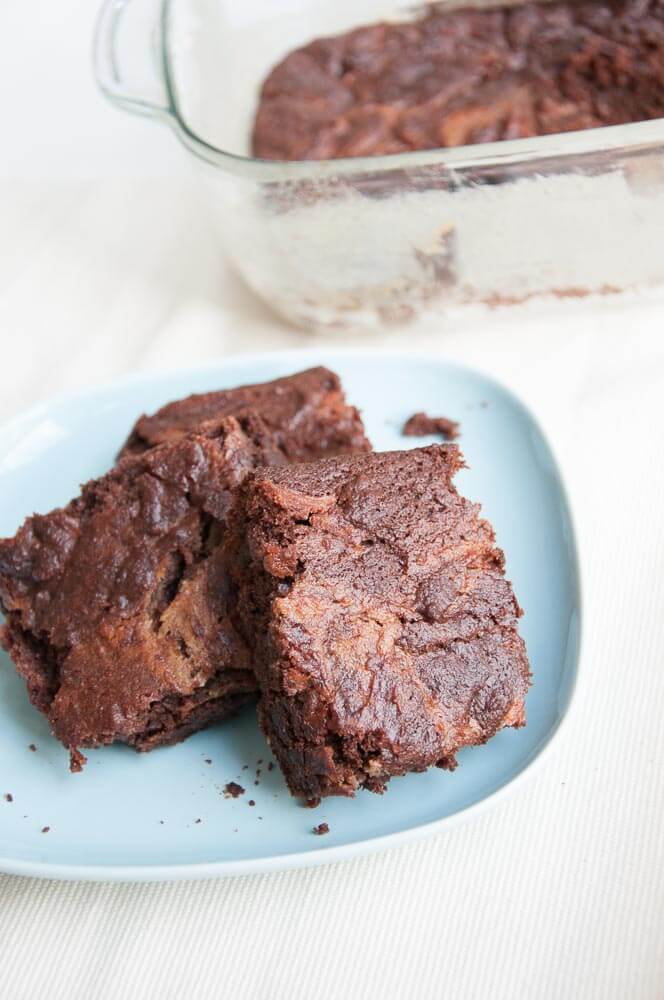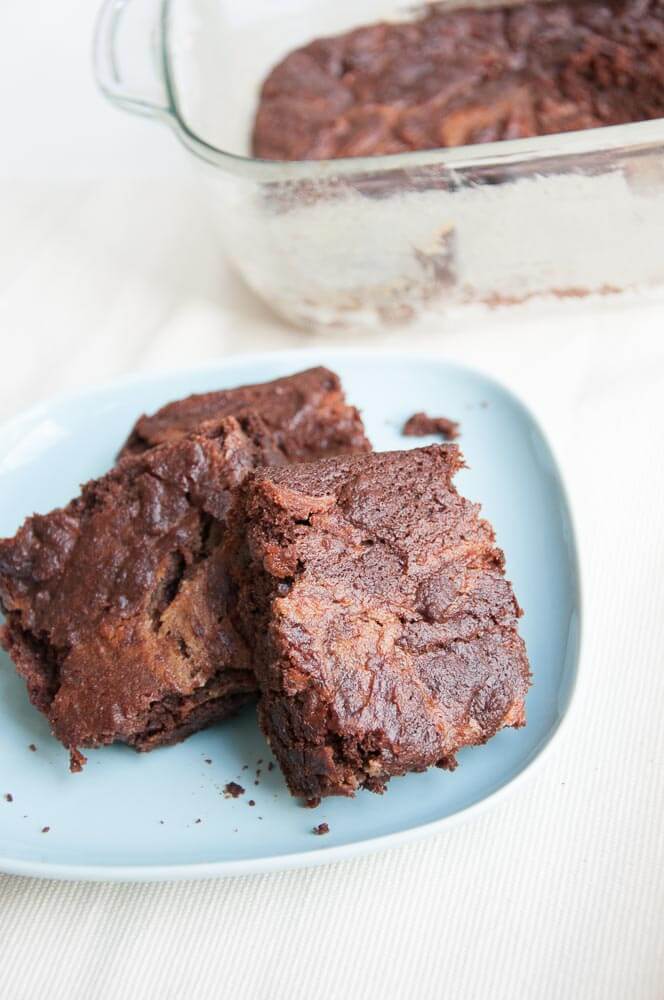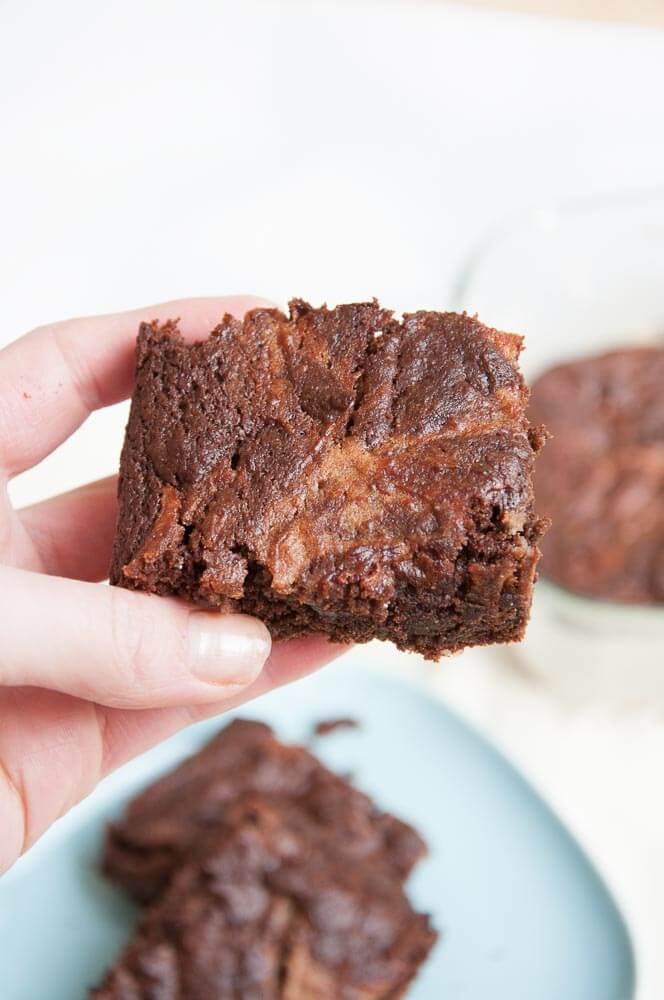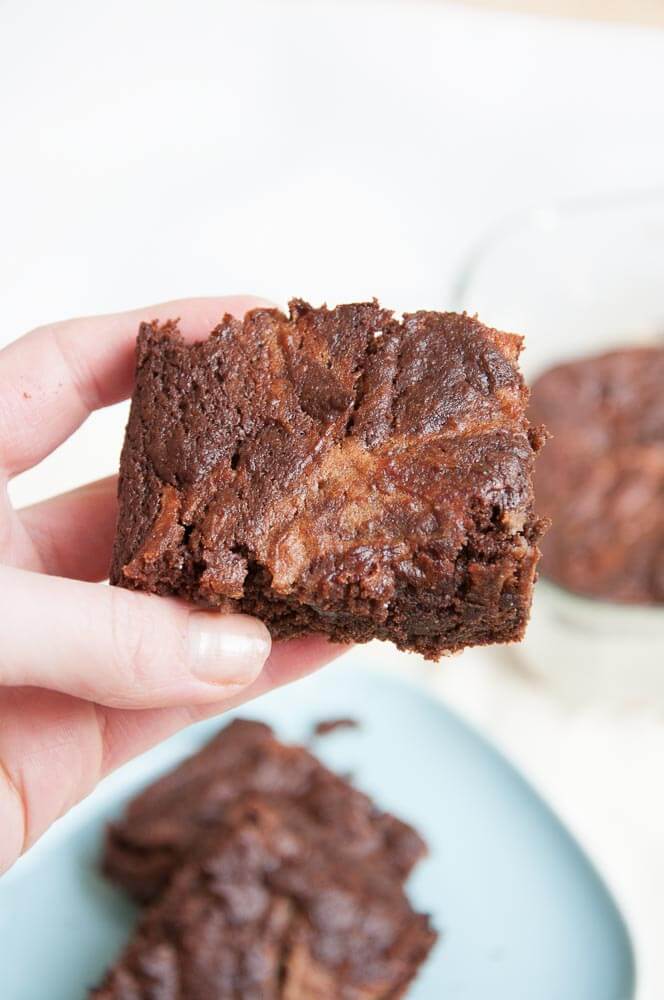 The result: Incredible Vegan Caramel Brownies that are incredibly hard to resist. The whole wheat flour (which can be substituted) in these brownies will help you keep feeling full longer. However, that rich chocolaty caramel smell will have you crawling back to the kitchen for more :D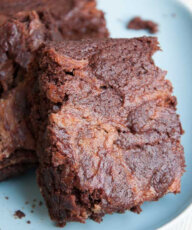 Vegan Caramel Brownies
Instructions
Preheat oven to 375F (190C) and grease and flour a 9x9 inch cake pan.

Melt vegan chocolate, sugar, and coconut oil over low-medium heat in a small saucepan, stirring constantly. Remove from heat and set aside.

In a medium mixing bowl, combine flour, baking soda, and salt. Add apple sauce and melted chocolate mixture. Stir with a wooden spoon until combined.

Spread mixture into cake pan.

Using a fork, swirl in

caramel dip

(recipe link found below) into the brownie batter.

Bake in oven for 30 minutes, testing with a toothpick to ensure they are done. Remove from oven and allow to fully cool before cutting into squares.

Brownies will keep in an air tight container for up to 1 week.
Recipe Notes
1) Coconut oil can be substituted with an equal amount of melted vegan butter or margarine.2) I prefer using whole wheat flour but it can be substituted with all-purpose flour as well.
 Don't forget to make the caramel dip for this recipe!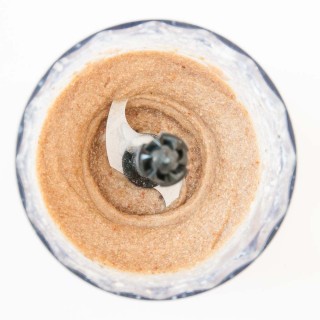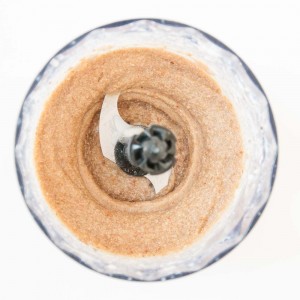 Just follow the recipe exactly. It will make the ¾ cup needed for this recipe.
Not really into caramel in your brownies? Try any of my other vegan dessert recipes!