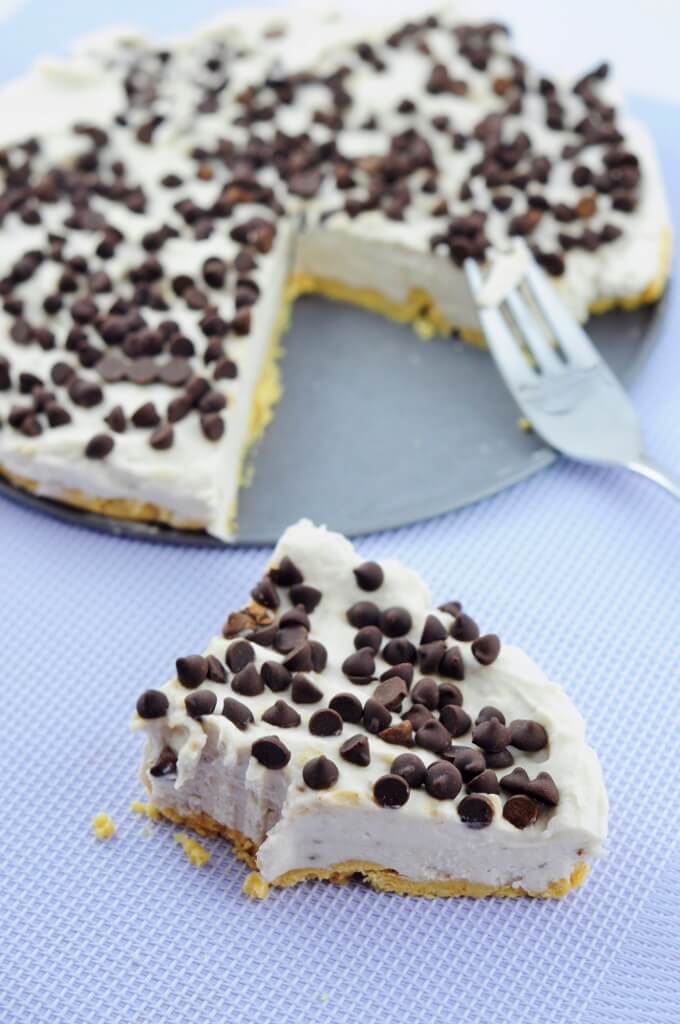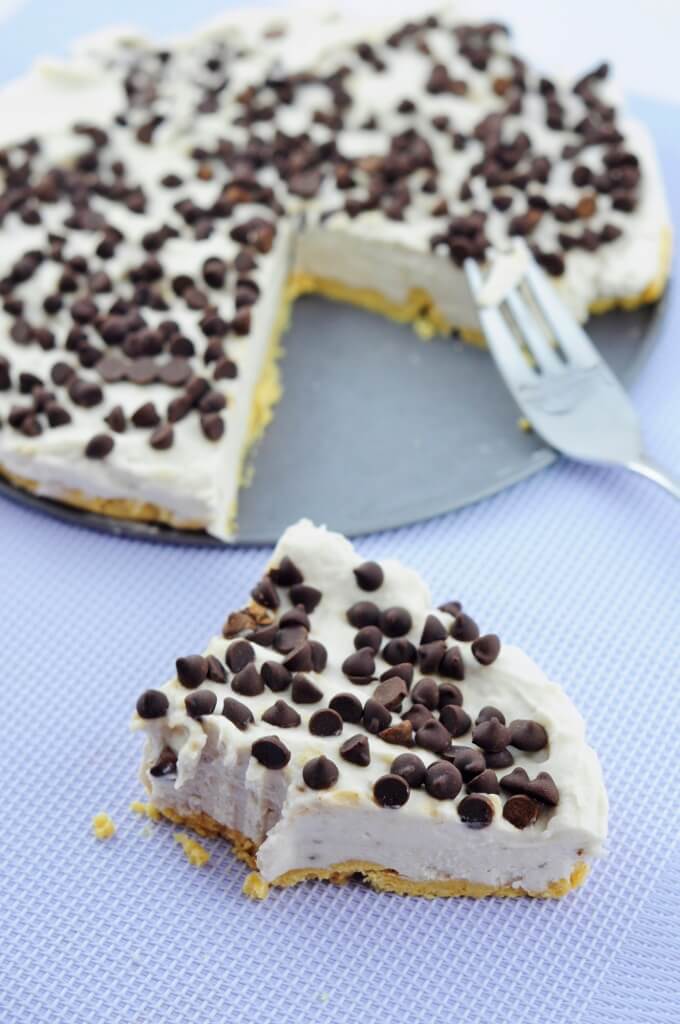 I'm really excited to finally share this Coconut Banana Cheesecake recipe. Before coming up with this recipe, I thought I had nailed making really easy and delicious 8 ingredient vegan cheesecake recipes. I was pretty sure that it wasn't possible to make it any easier. However, I am happy to say that I have figured out a way to make a 6 ingredient amazing tasting vegan cheesecake.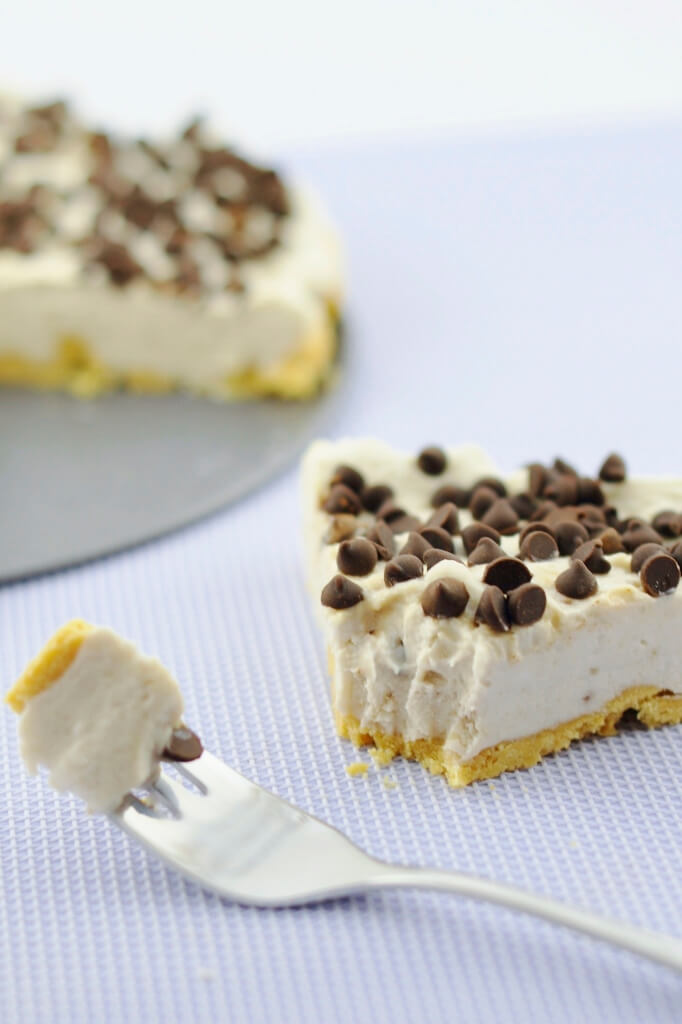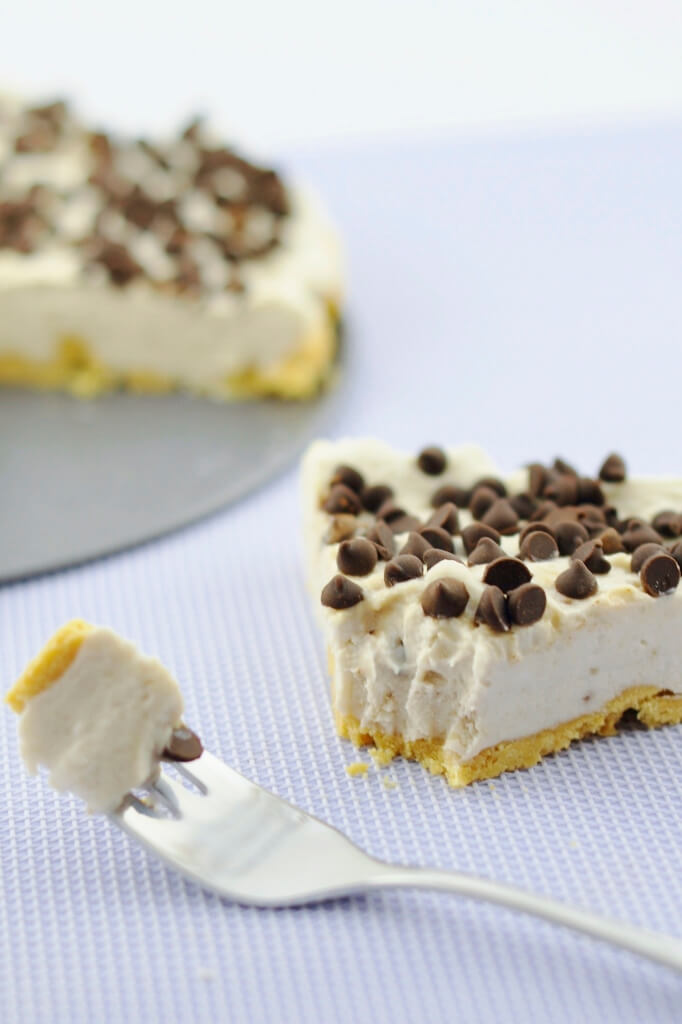 My inspiration for this cheesecake came from the vegan banana ice cream hack everyone talked about all summer. Personally, I'm not a big fan of bananas. Let me restate that: I can't stand bananas. Which is why when I made the frozen banana ice cream, it actually made me gag. For my vegan cheesecake I wanted to make a filling that was super easy and fast to make. No soaking cashews and trying to blend forever until they get smooth.
I kept pacing around my kitchen trying to figure out how to change up my usual cheesecake filling. A bunch of bananas were sitting on my countertop staring at me, flaunting their long and lean yellow bodies. I finally gave in to their seductive ways and thought that if I don't like the way the cheesecake tastes then I'm sure the rest of my banana-loving family will.
So I popped a banana along with coconut cream into a food processor and blended them together. It didn't seem quite sweet enough to me so I added a bit of maple syrup. If you want to keep this recipe raw vegan then just omit the maple syrup. The filling was thick and creamy and I kept eating it like it was yogurt, while completely forgetting that I was actually eating banana.


People seem to love peanut butter and bananas. So what better nut to use for the crust than peanuts? Peanuts were also perfect for this crust because you don't need dates to make a nice sticky crust. The trick is to pulse them long enough that it turns into a crumbly texture that sticks well together but short enough that it doesn't turn into peanut butter.


Lastly, I had to top of the cheesecake with mini chocolate chips. Mainly because we all need more chocolate in our lives but also who can resist a vegan cheesecake with peanut butter, bananas, and chocolate? Not many.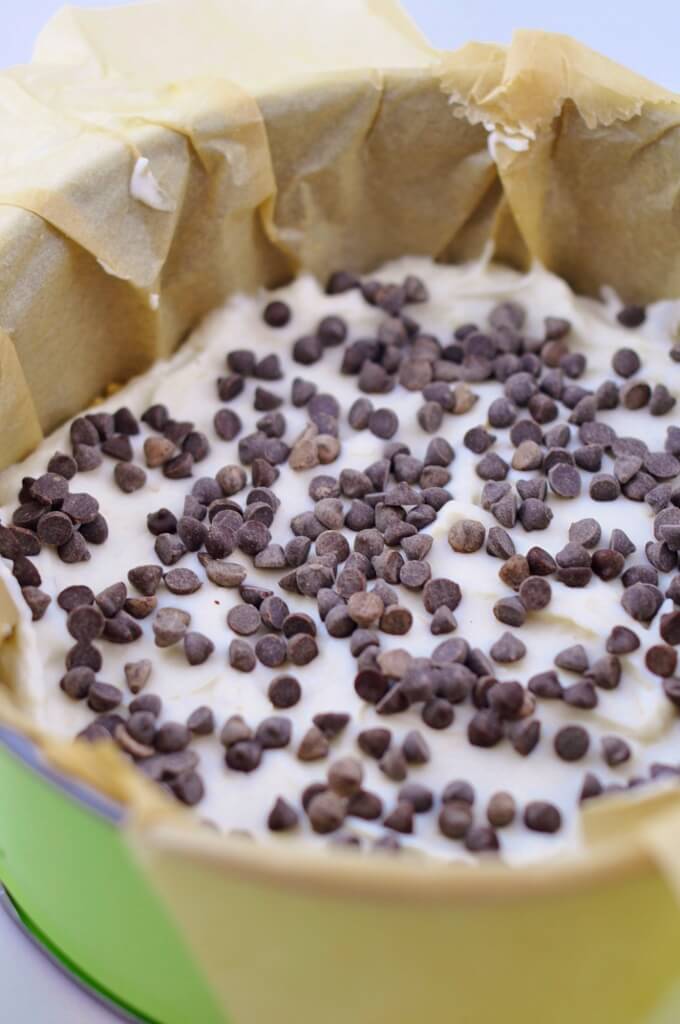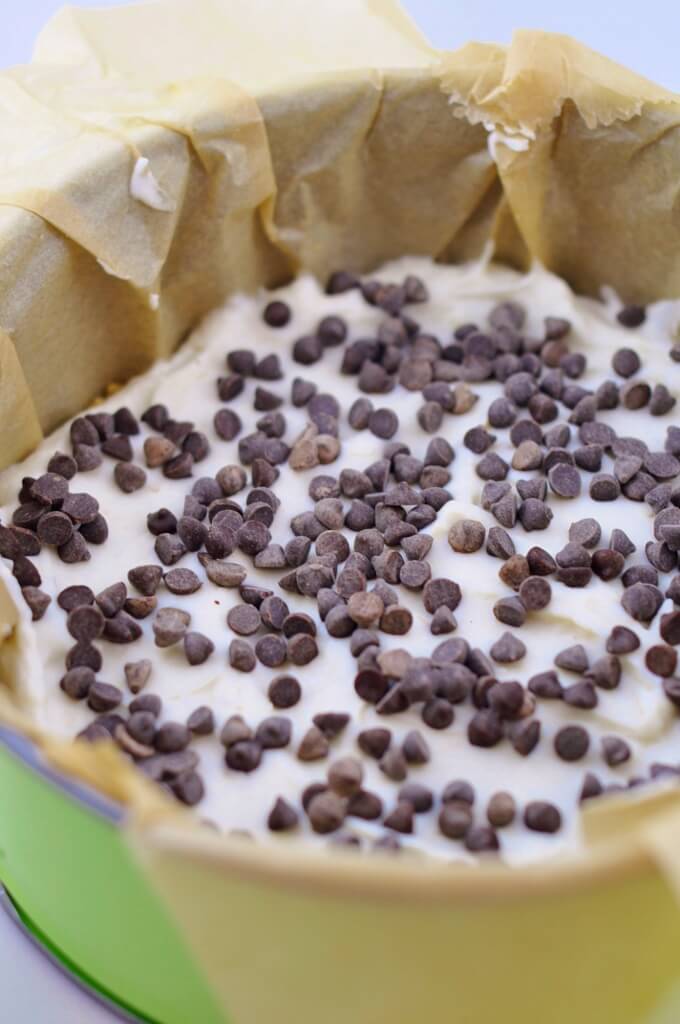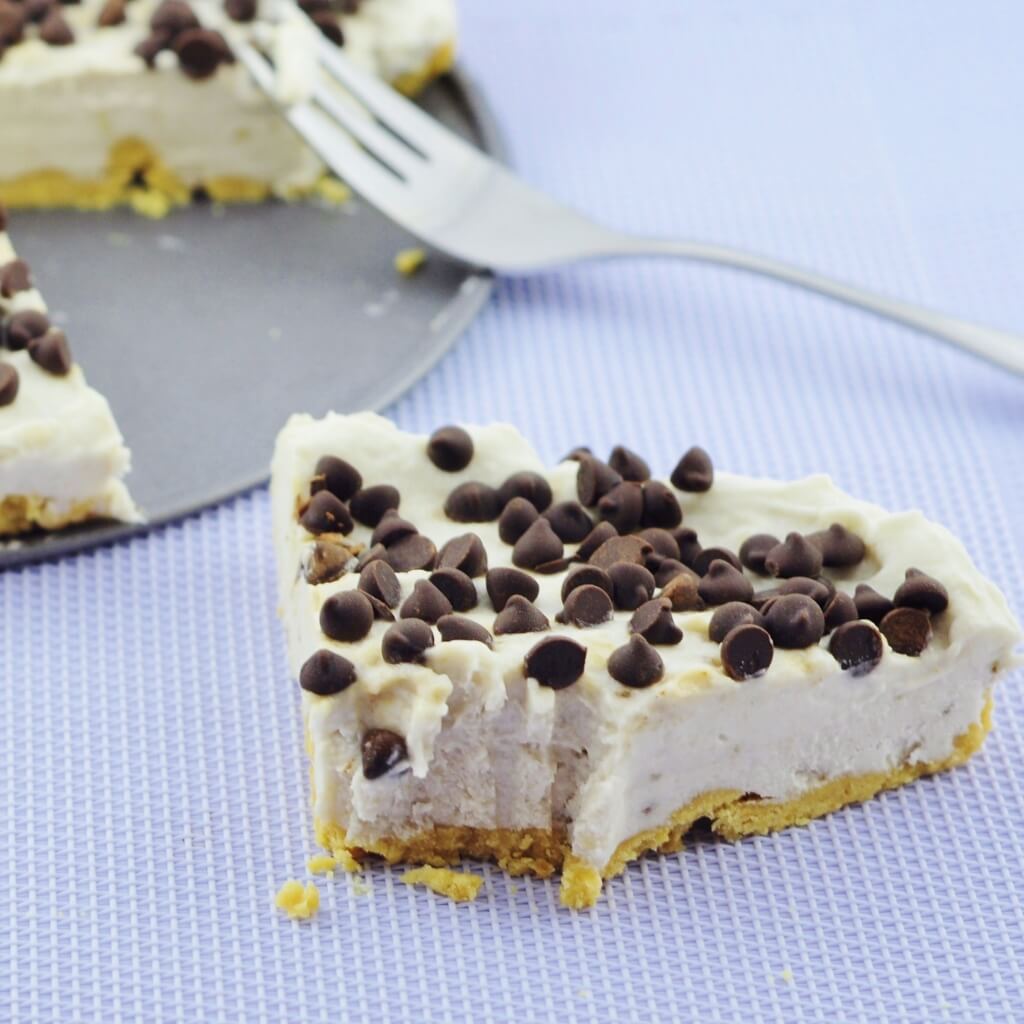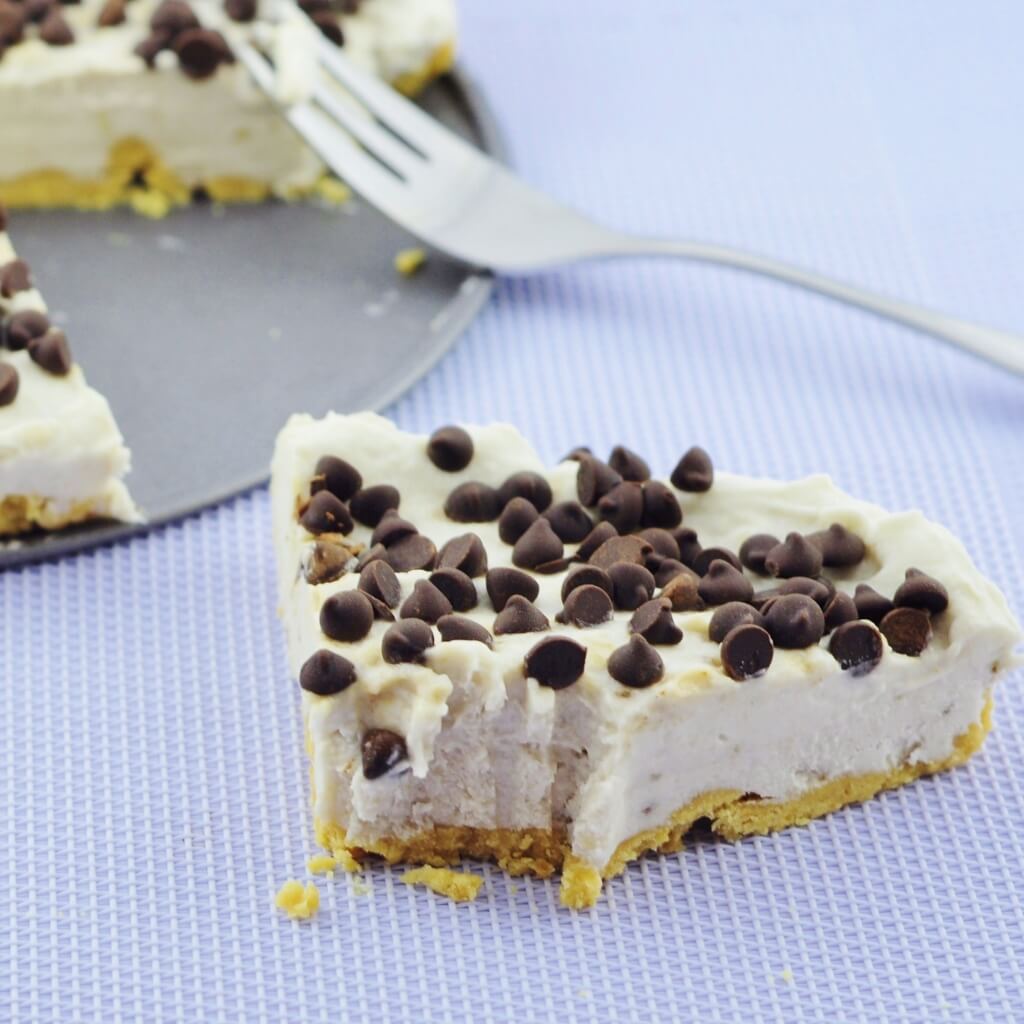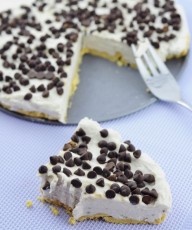 Vegan Coconut Banana Cheesecake
Ingredients
1

cup

250 g Peanuts ( roasted, lightly salted)

1 ½

teaspoon

Coconut Oil

1

cup

Coconut Cream

1

Banana

1

tablespoon

Pure Maple Syrup

⅓

cup

70 g Vegan Mini Chocolate Chips
Instructions
Line a 7 inch springform with parchment paper.

Prepare crust by pulsing peanuts and coconut oil in food processor. Pulse until crumbly. Press peanut crust firmly into bottom of springform.

Rinse out food processor and pulse coconut cream, banana, and maple syrup together until creamy and smooth. Spread coconut-banana filling over peanut crust.

Sprinkle chocolate chips on top of filling.

Place in freezer for at least 10 minutes until firm then remove from cheesecake from springform and serve.
Recipe Notes
1) To make this recipe raw vegan, use raw peanuts and omit maple syrup.2) Pulse peanuts and coconut oil just enough to make a sticky and crumbly crust. You don't want the peanuts to turn into peanut butter. 3) Allow edges of cheesecake to freeze well before attempting to remove from springform.4) Store cheesecake in fridge. If fridge is not cold enough, store in freezer and allow enough time for it to thaw.5) You can use store bought coconut cream or place a can (or two depending on brand) of coconut milk in fridge for at least 4 hours. Carefully, without sloshing the coconut milk around, open the can. Scoop the hard white coconut cream out of the can.
Some of the ingredients I used can be found here:
Enjoy Life Semi-Sweet Mini Chocolate Chips
In the mood for more vegan cheesecakes? Try my Blueberry Lime Cheesecake , Kiwi Mango Cheesecake, or Coconut Strawberry Tarts.