I think it's safe to say that I am obsessed with no-bake desserts. With summer quickly slipping away I wanted to get in one more no-bake cheesecake. Not that no-bake desserts can only be made just during the summer months but I'm also looking forward to turning on the oven for some cold weather treats. This tropical cheesecake with kiwi and mango is the perfect (slow) goodbye for summer. It's fruity, creamy, and will make you wishing you were on your way to Barbados.
So Kiwi Mango Cheesecake it is!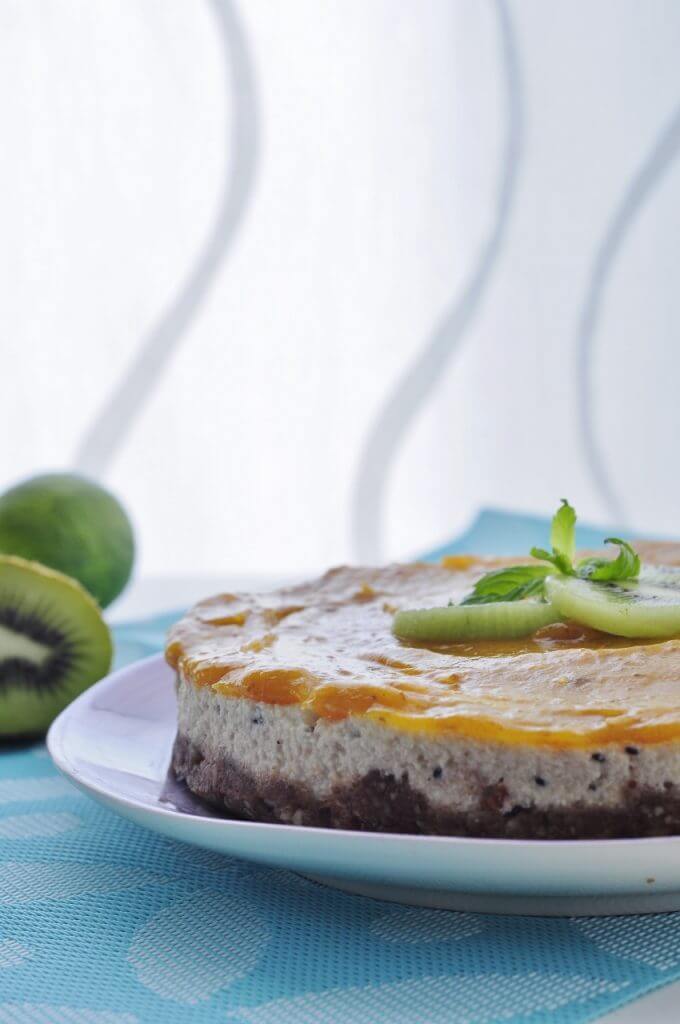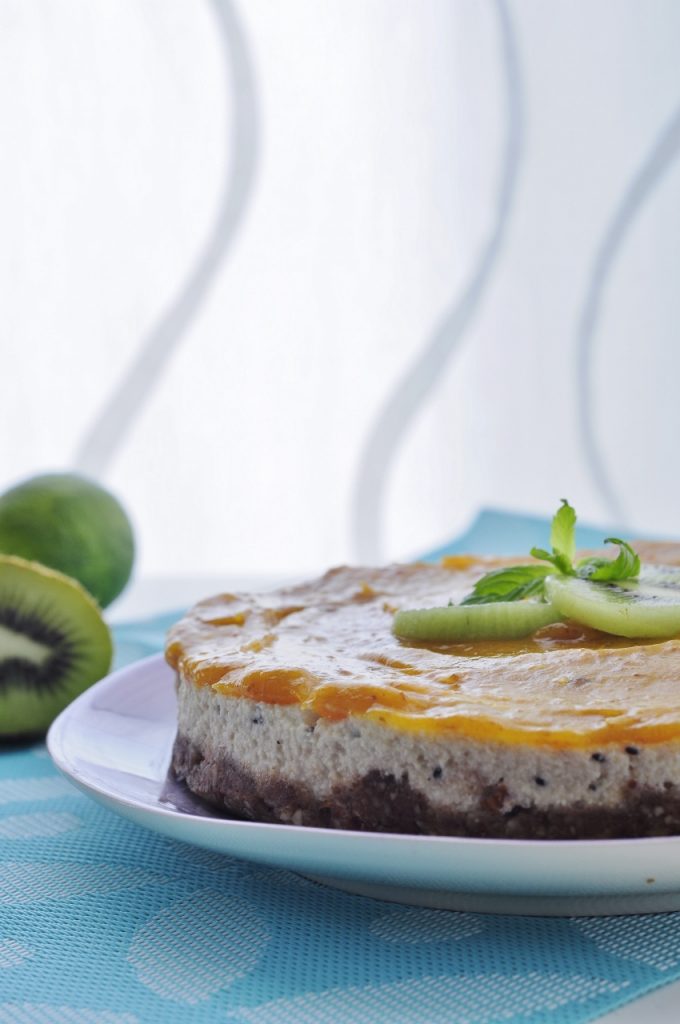 It's really easy to make. Honestly, I wouldn't bother making so many no bake cakes if they weren't. With two mischievous boys (3 & 1 yr old) running around and a move happening in 8 days, anything other than easy would just be unrealistic. Which brings me to my next point of not having a lot of time to write lovely words for you to read. But you're here for the mango cheesecake recipe anyways...so let's just get straight to the point.
So again this recipe starts with a 2 ingredient (3 if you count salt) crust. This time I opted for an almond crust but feel free to use any type of nut you like.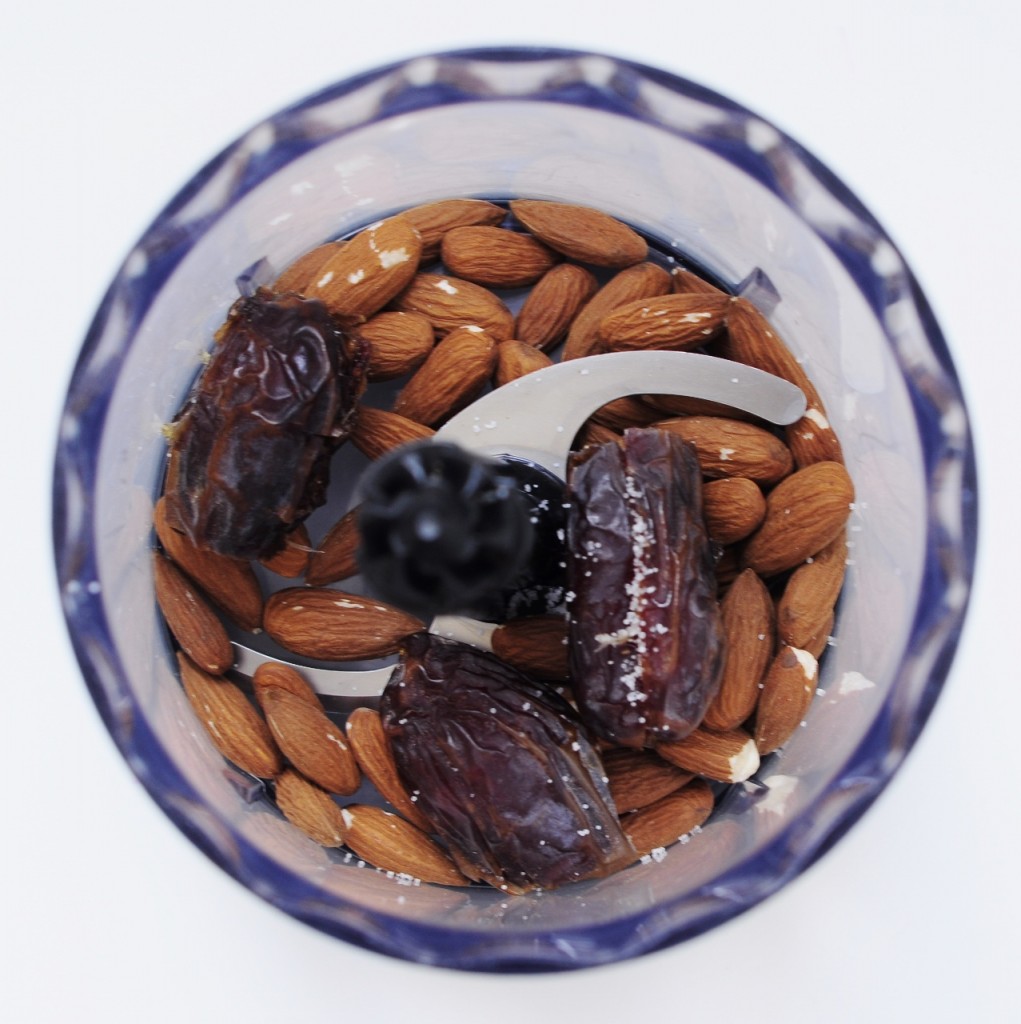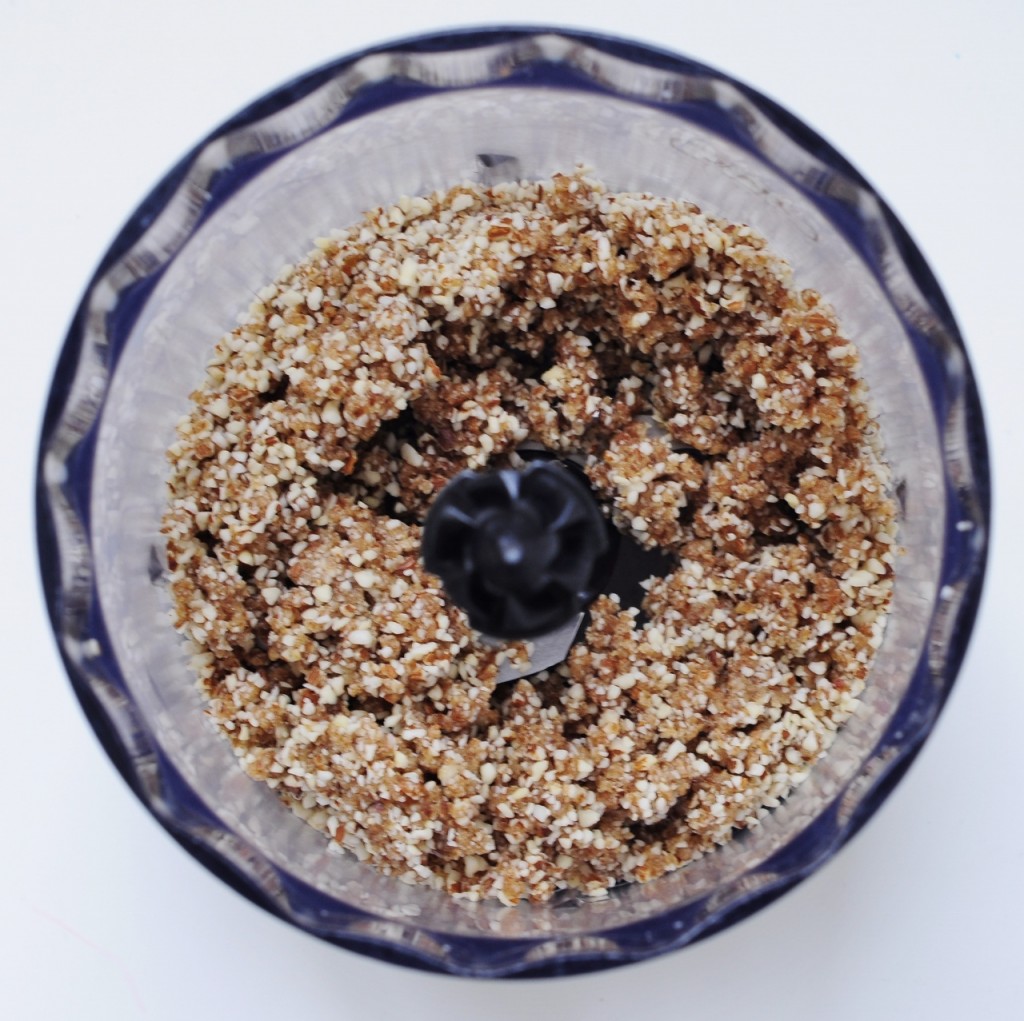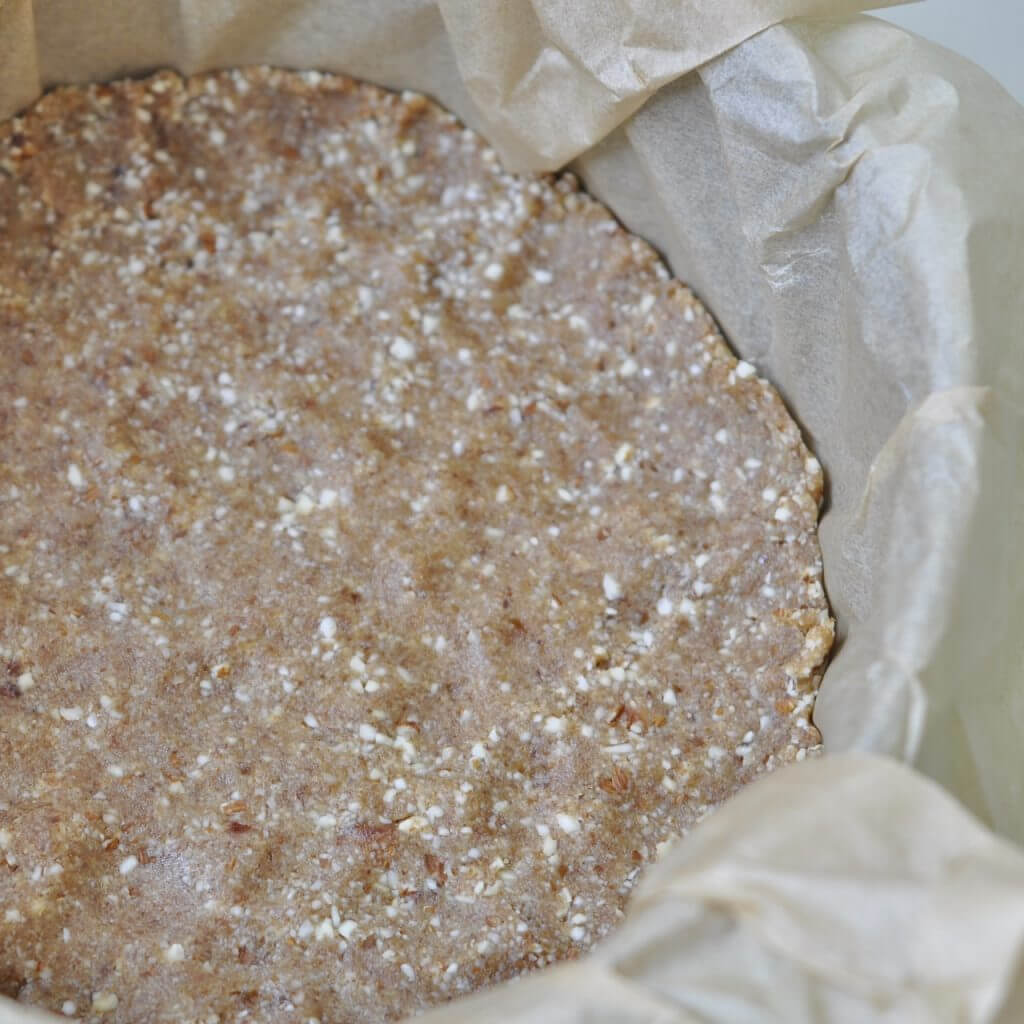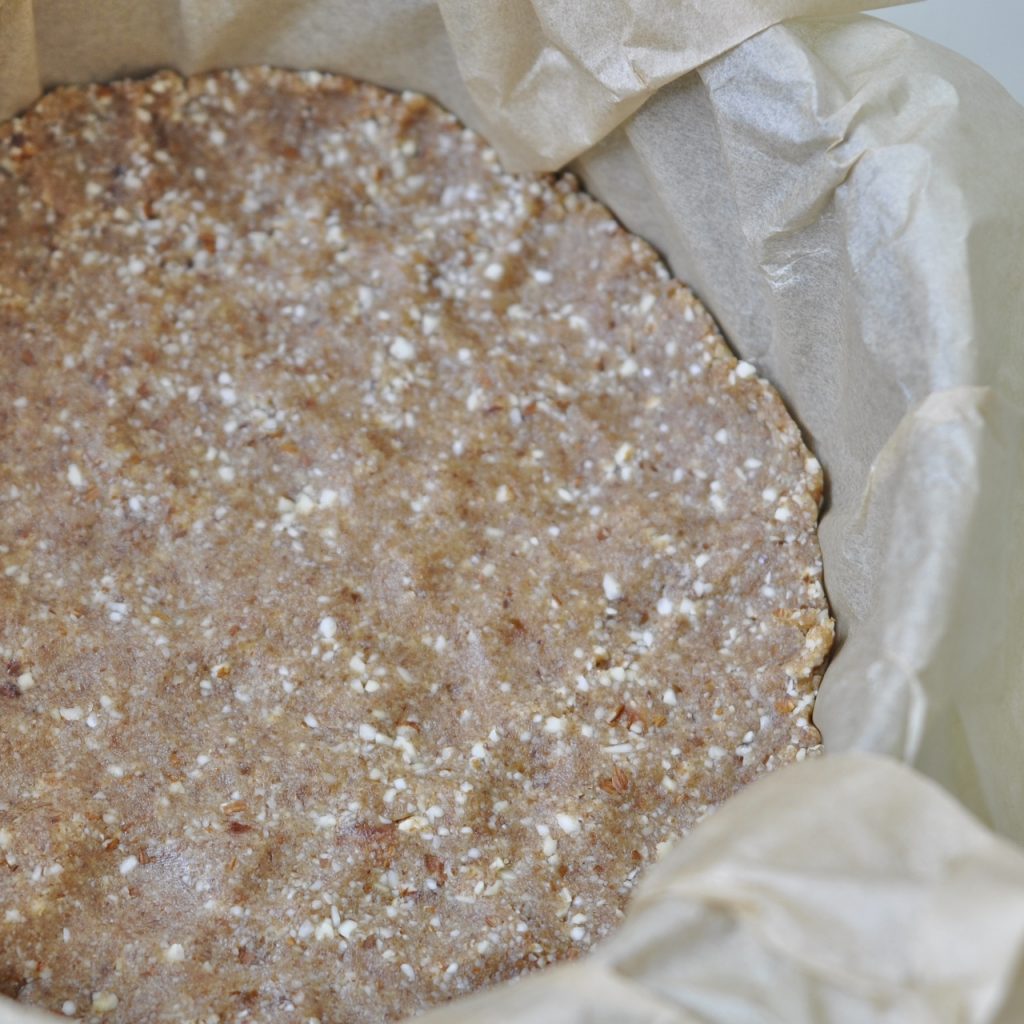 I used kiwi in the coconut cream filling. You would think that it might make the filling green but (sadly) it doesn't. Blend all the filling ingredients together and pour into your springform. You will have some kiwi seeds in the filling. I like this and it gives a bit of texture. However, if that doesn't sound like something you want. You can puree the kiwi first and then strain out the seeds. Up to you.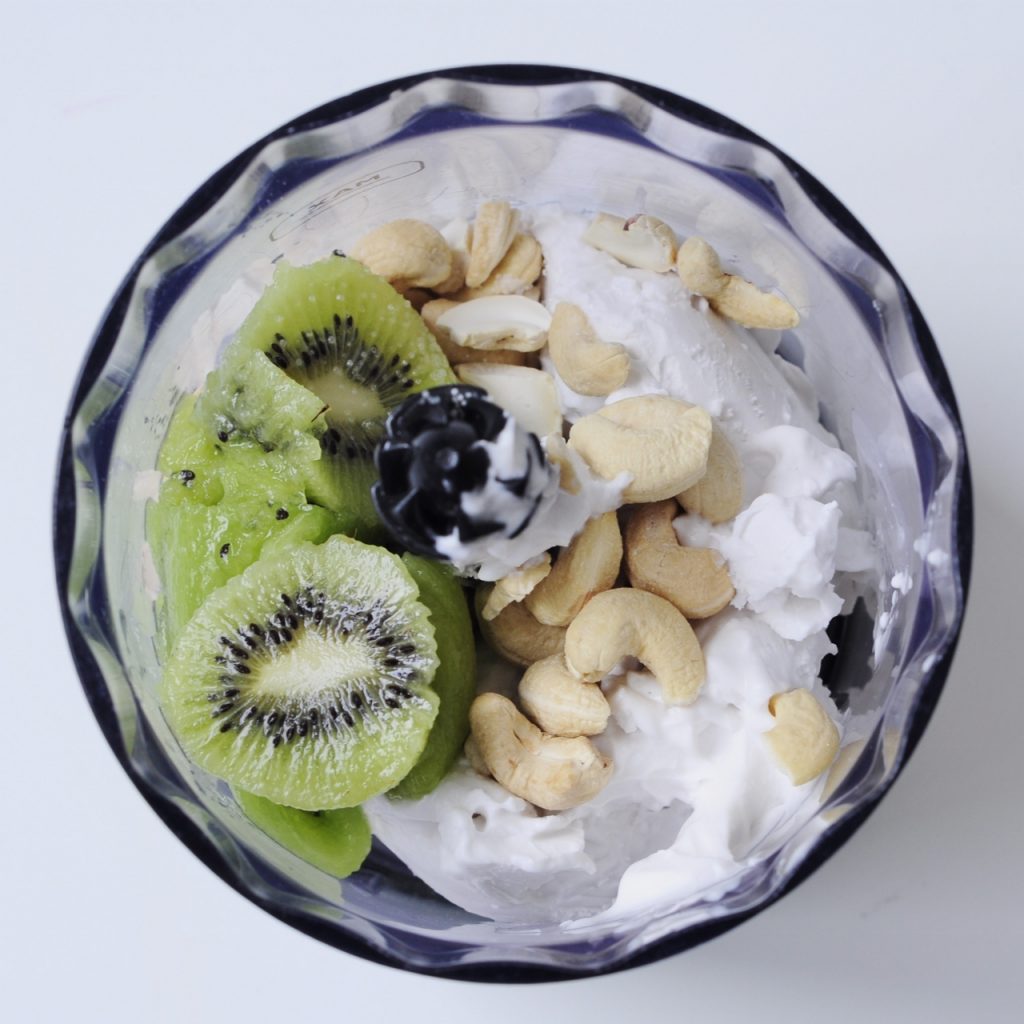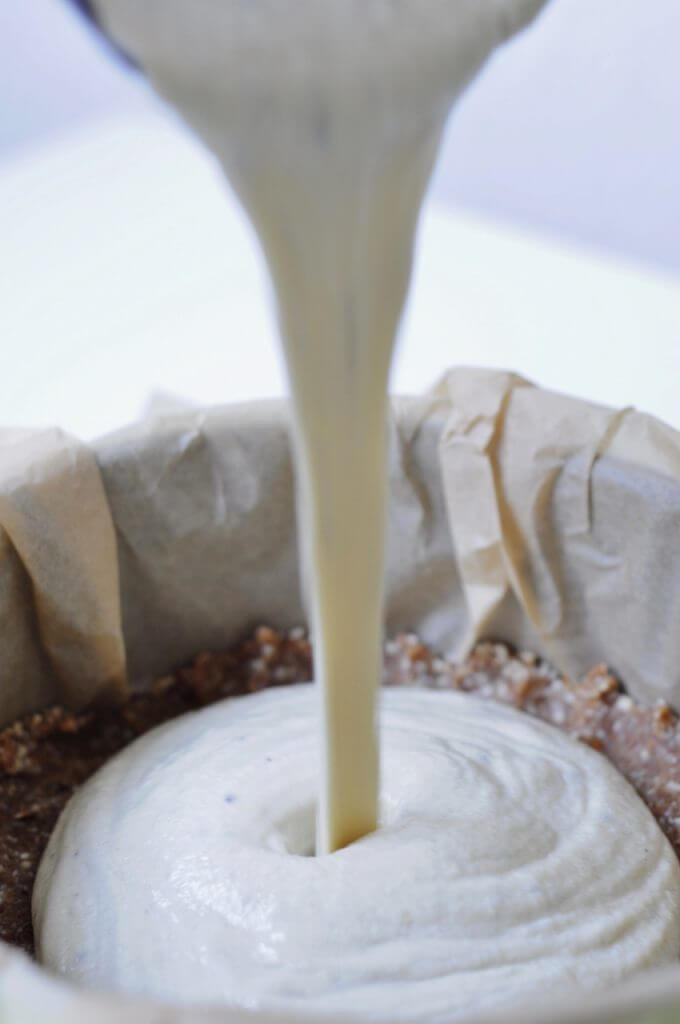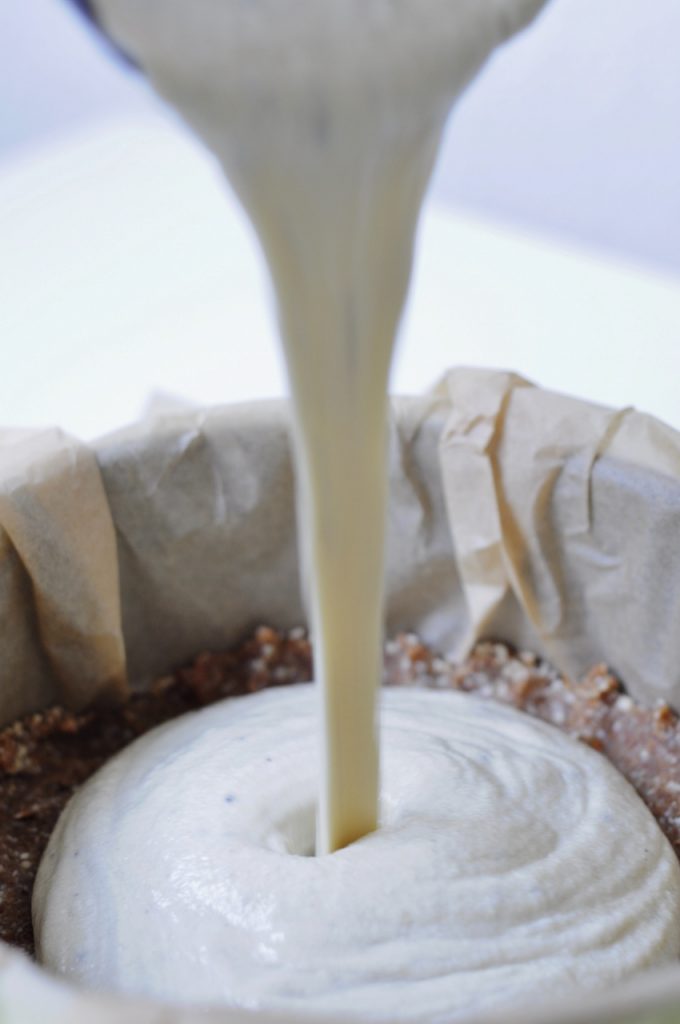 Now for the delicious mango glaze that I couldn't stop licking of the spoon. Mangos + Dates = an amazing tropical cheesecake topping.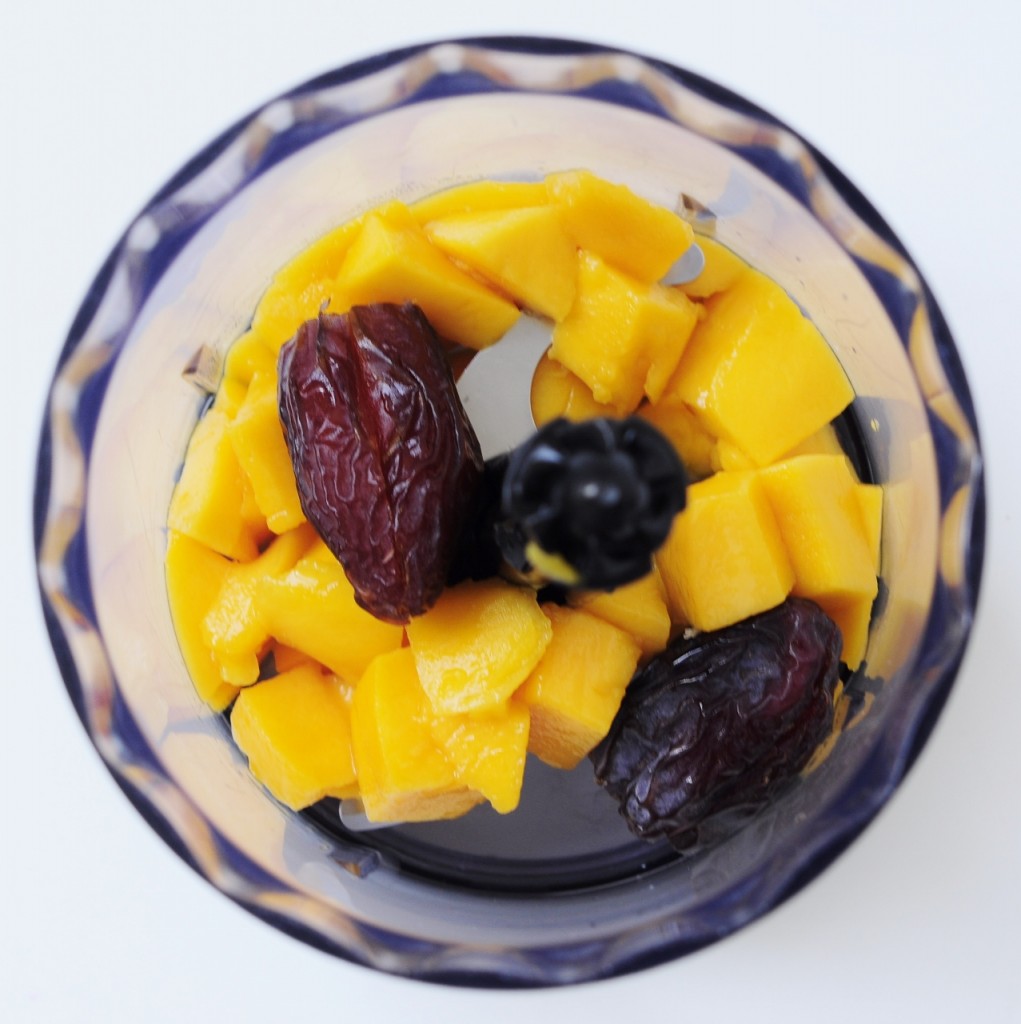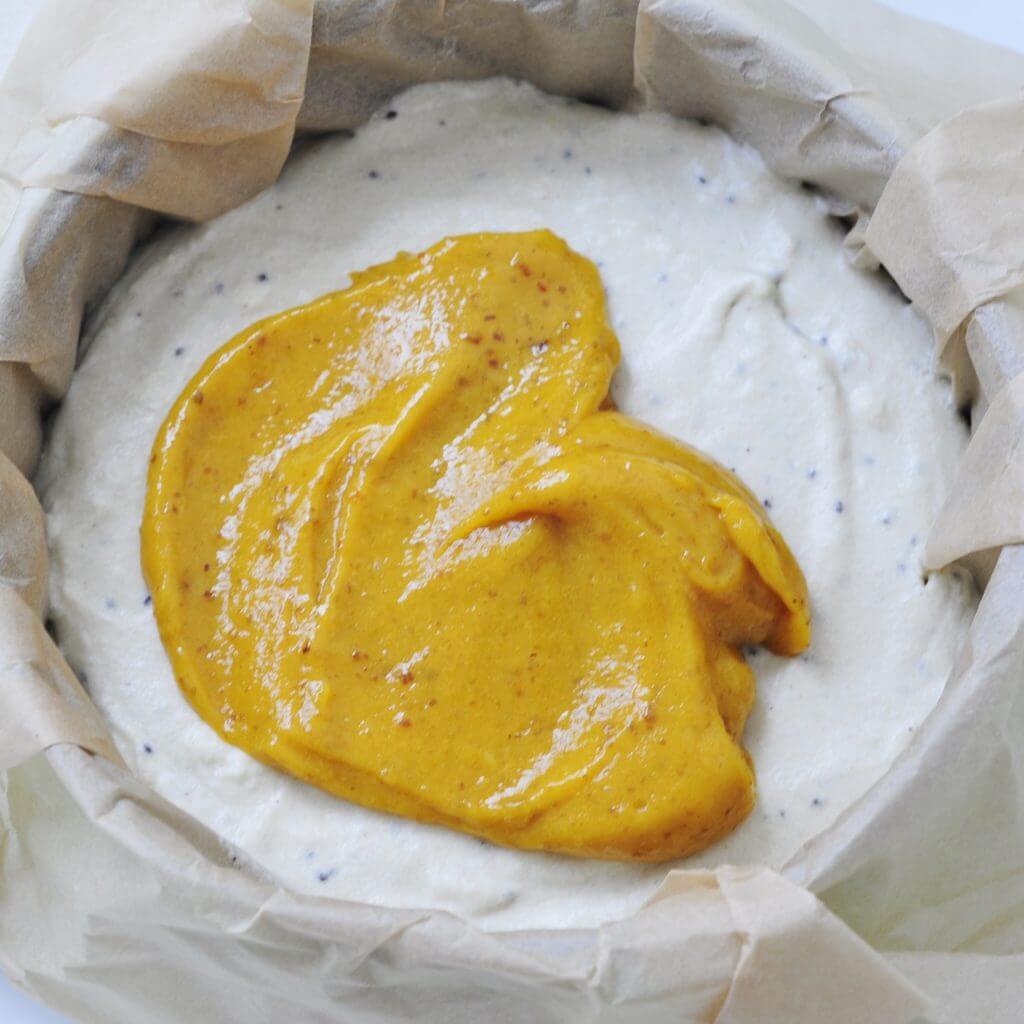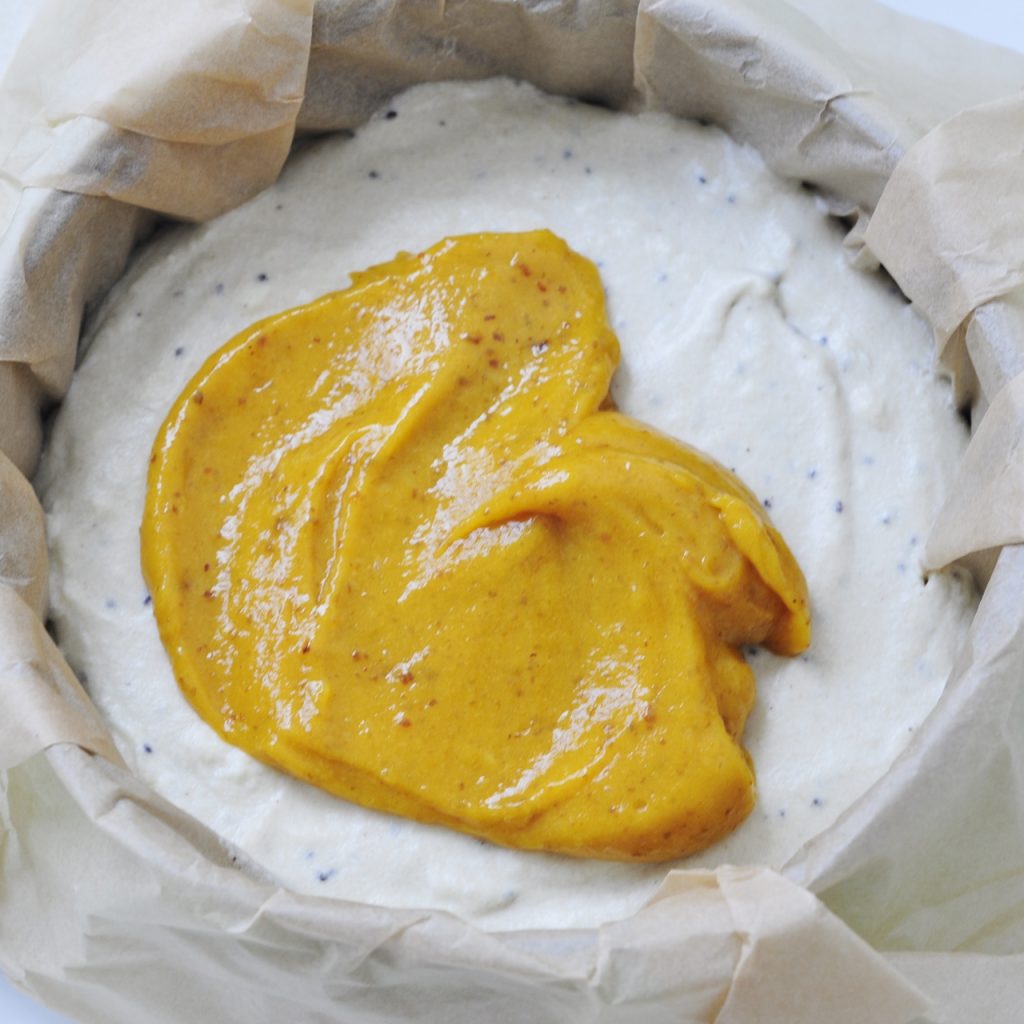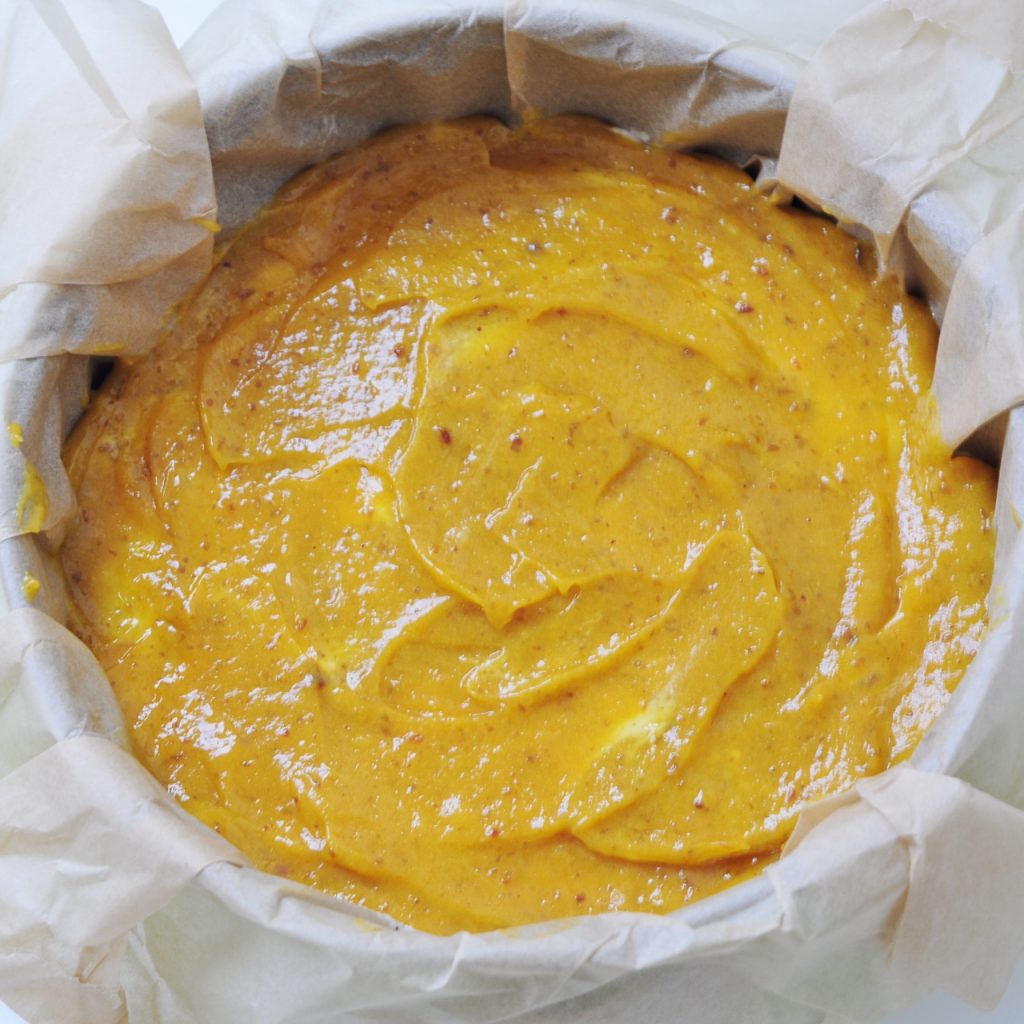 Pop it in the fridge or freezer. Let it set. Eat. Lick plate. Grab another slice. Repeat. :D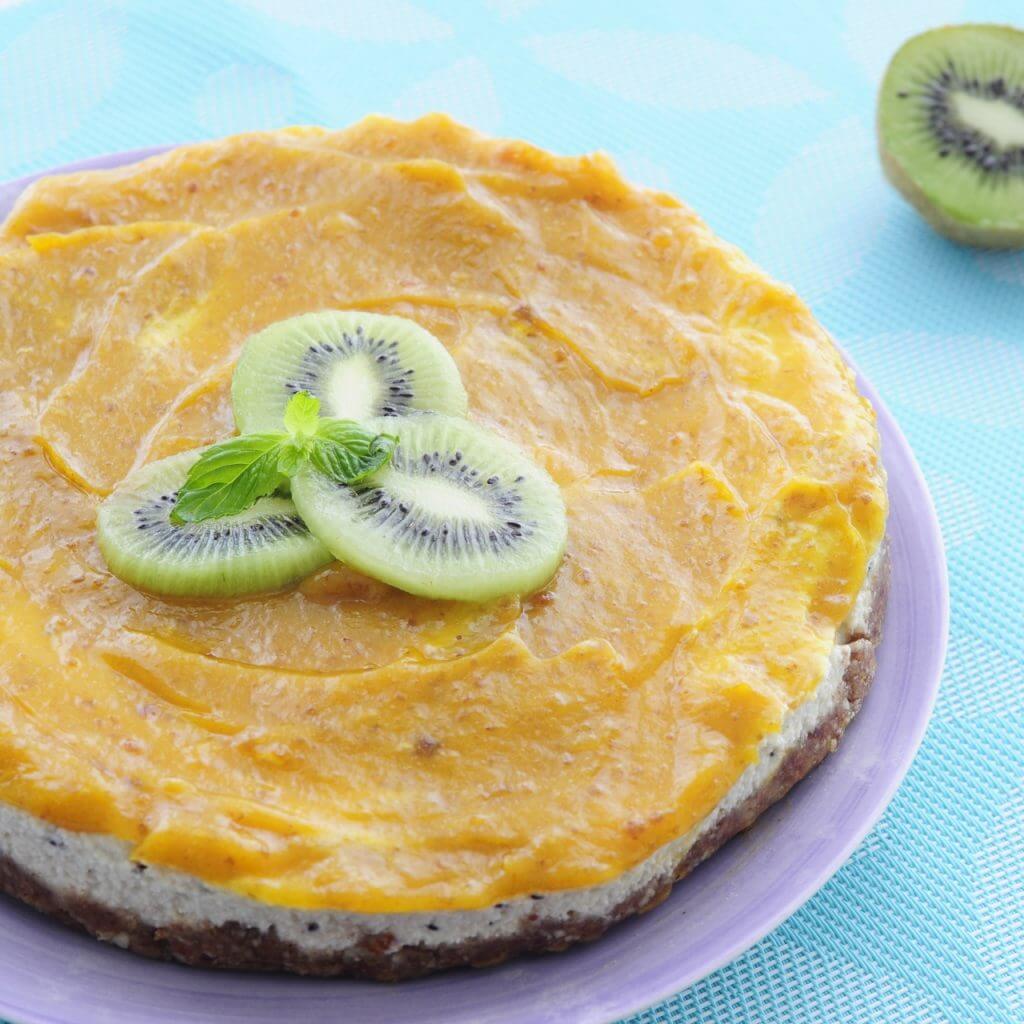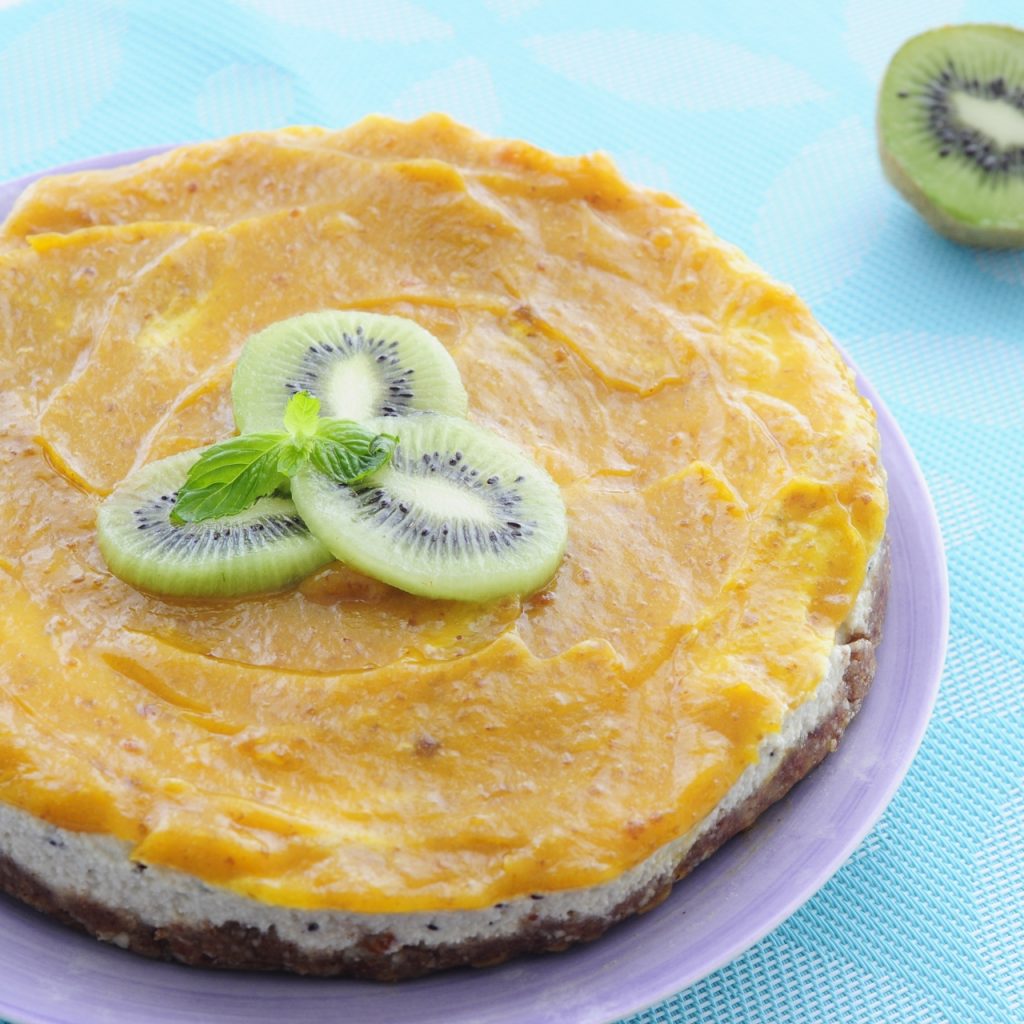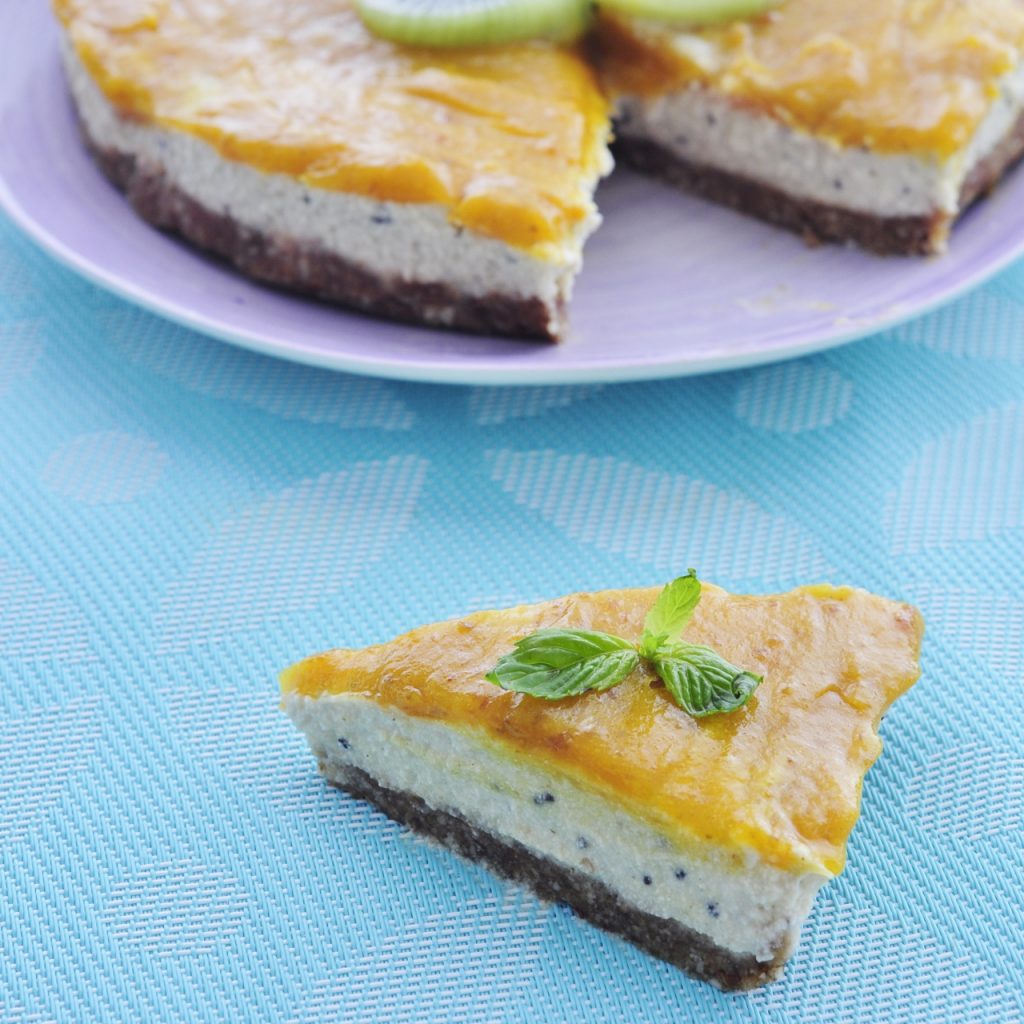 Vegan Kiwi Mango Cheesecake was roughly adapted and inspired from Earthsprout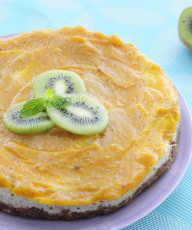 Vegan Kiwi Mango Cheesecake
Ingredients
⅔

cup

Almonds

raw

5

Medjool Dates

Pinch

of Salt

2

cup

Coconut Cream

½

cup

Cashew

3

Kiwis

skin removed

1

tablespoon

Lime Juice

2

tablespoon

Powdered Sugar

¾

cup

Mangos

diced

2

Medjool Dates
Instructions
Line a 7 inch springform with parchment paper.

Place Almonds, 5 dates and a pinch of salt in food processor and pulse until a sticky mass forms.

Press almond crust into bottom of lined springform and place in freezer while you prepare the filling.

Clean out food processor and place coconut cream, cashews, kiwi, lime juice, and powdered sugar in it. Pulse and process until mixture is smooth.

Remove springform from freezer and pour kiwi cheesecake filling into the springform. Place springform in freezer again until filling in slightly firm (about 10 minutes).

Clean out food processor again and place mango and 2 dates in it. Pulse again until smooth. Carefully spread mango topping over filling in the springform.

Place in refrigerator for at least 4 hours or overnight until filling is firm.

When cheesecake is firm and ready to serve garnish with fresh kiwi slices and mint leaves. (optional)
Recipe Notes
1) Cashews can be soaked in water for 10-15 minutes first to make filling extra smooth. Make sure to dry off excess water from them before placing them in food processor. 2) The cheesecake recipe calls for 2 cups Coconut cream. This can be store bought coconut cream. Alternatively, you can place 2 cans of coconut milk in the refrigerator for at least 2 hours, then scoop the thick creamy part out of the can. Depending on the coconut milk brand, either 1 or 2 cans of coconut milk will yield 2 cups coconut cream.3) Kiwi Lime cheesecake can also be placed in the freezer to help firm the filling up quickly. I find that it takes a long time for it to thaw to the point of the cheesecake being nice and smooth. However, if you are planning on transporting the cheesecake then having it frozen works wonders. 4) Cheesecake will keep in refrigerator for up to 4 days or weeks in the freezer.5) Crust can easily be made with other nuts as well. Try macadamia, hazelnuts, or walnuts.
Want to know which ingredients I used? Here they are!
Like mangos but not on a vegan cheesecake? Try my Mango Bean Salsa!
Don't like mangos but vegan cheesecake? Try my Blueberry Lime Cheesecake or Raspberry Lemon No Bake Pie!