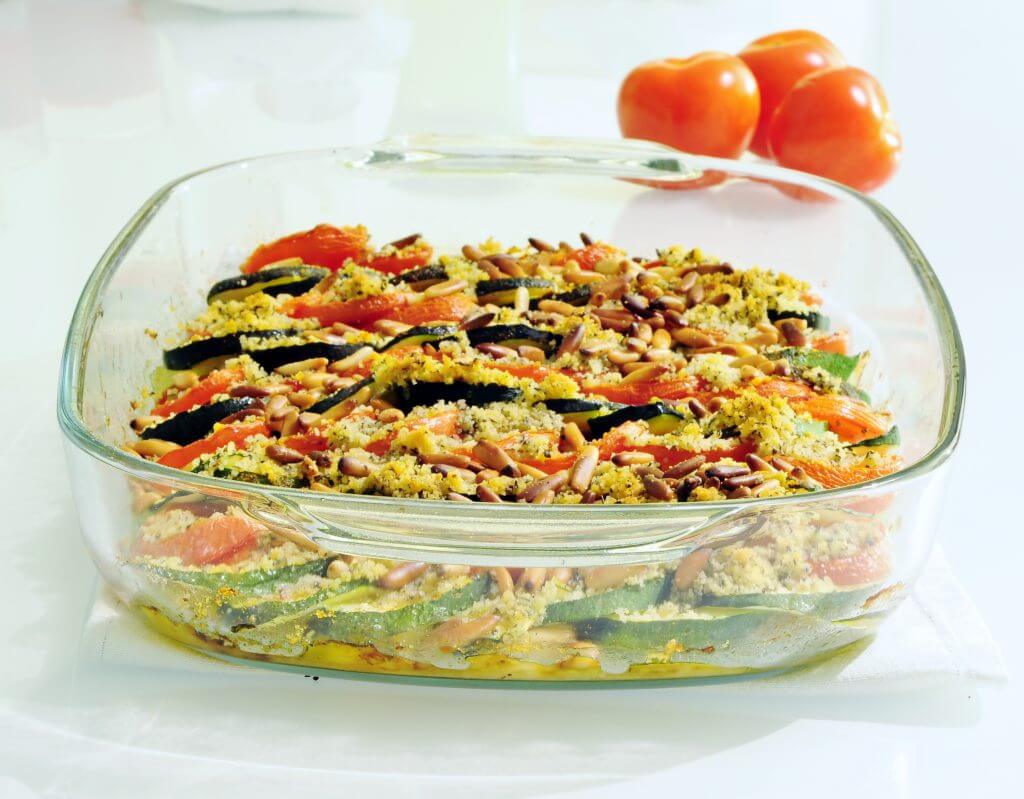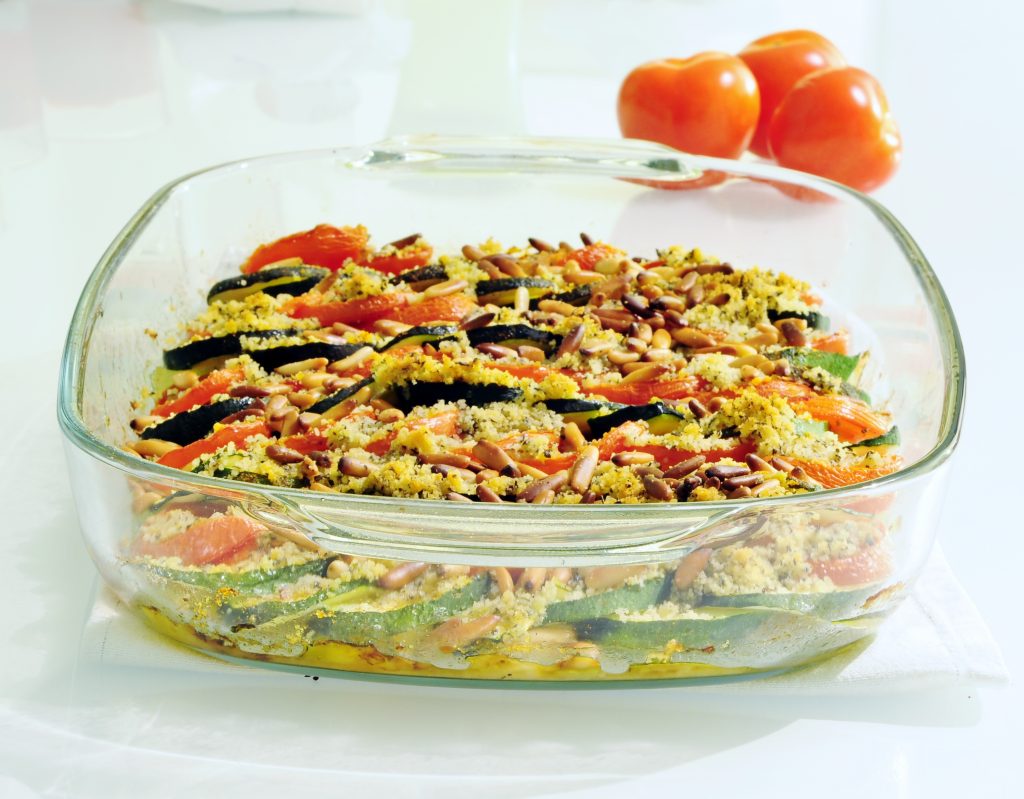 Many of you might be wondering what a tian is. I know up until a few months ago, I had no idea what it was. I had always assumed that most if not all vegetable dishes baked in the oven were casseroles or gratins. Now I have learned that 1. gratin is a form of casserole and 2. that tian is a french dish (from the Provence). Thank you Internet for once again teaching me something.
This zucchini tomato tian recipe is a dish I have made for a long time but always called it a gratin. It is fairly simple and my husband and son eat it up. It can be served as a meal though I think it works better as a great side dish. Topping it off with some delicious breadcrumbs and pine nuts for added texture. Delicious!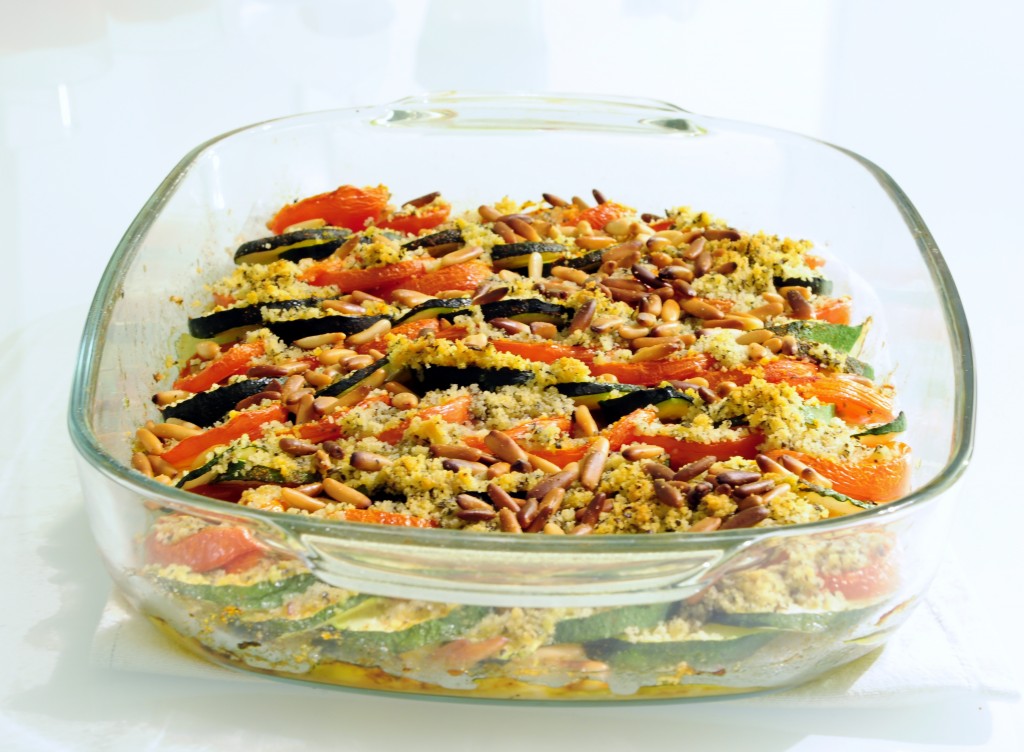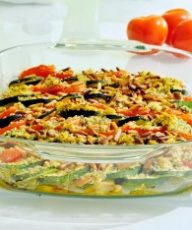 Zucchini Tomato Tian with Pine Nuts
Ingredients
4

tablespoons

Olive Oil

1

large White Onion

diced

3

Garlic Cloves

crushed

1

large Zucchini

sliced diagonally, skin on

5

large Tomatoes

sliced

½

tablespoon

dried Basil

5

tablespoons

Breadcrumbs

4

tablespoons

Pine Nuts

Salt and Pepper
Instructions
Preheat oven to 400F (200C)

Heat 1 tablespoon olive oil in a fry

pan with a bit of salt. Saute onion until translucent and garlic becomes fragrant. Spread onion mixture evenly on the bottom of large baking dish.

Arrange the sliced zucchini and tomato in rows, overlapping each other. Drizzle with 2 tablespoons of olive oil.

Mix breadcrumbs, 1 tablespoon olive oil , Basil, salt, and pepper in a saucepan. Toast over medium heat until breadcrumbs have gained a bit of color. Sprinkle breadcrumbs over zucchini and tomato in baking dish.

Toss pine nuts evenly over dish. Sprinkle with salt and pepper.

Bake in lower third of oven for roughly 30 minutes. If pine nuts start getting to dark, remove from oven immediately. Serve hot.
Recipe Notes
1) Use Olive Oil sparingly. You need just enough for the vegetables to cook in. If you use too much the dish will come out an oily mess. 2) The zucchini and tomatoes will absorb a lot of salt. Use slightly more than what you normally would.