Moving is easy. It's the unpacking and trying to get situated in a new location that is much harder. I did find that the smell (and taste) of fresh chocolate chip cookies makes everything much easier :) I usually replace eggs with bananas when I bake but for these I decided to finally use some chia seeds instead. Cookies with bananas are great but sometimes it's nice to not have that banana flavor in nearly every baked dessert.
The chocolate chip chia cookies turned out excellent. Nice and crispy on the outside and soft on the inside. They even hold together while dipping them in almond milk several times. Drool! I would love to stop writing and run to the kitchen to grab another cookie but...they were gone within 24hrs. Safe to say that they are addicting.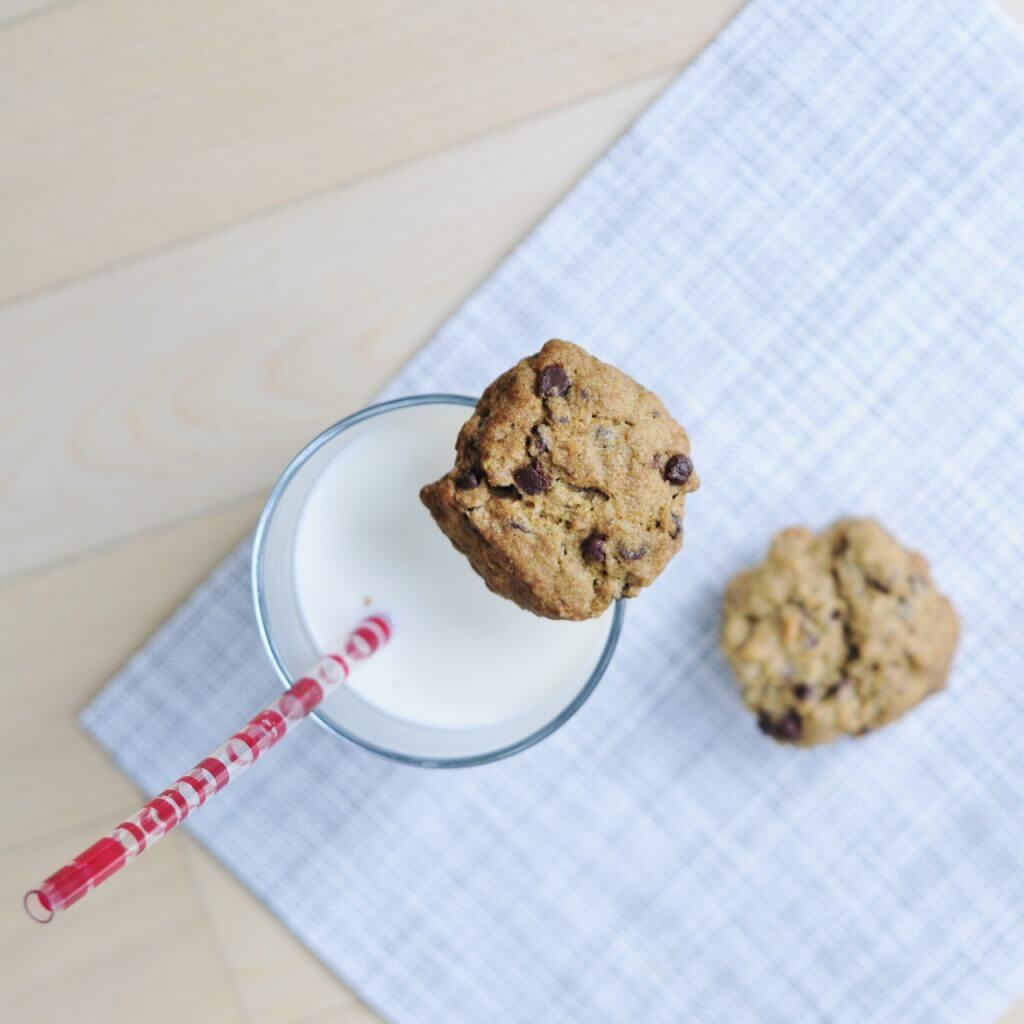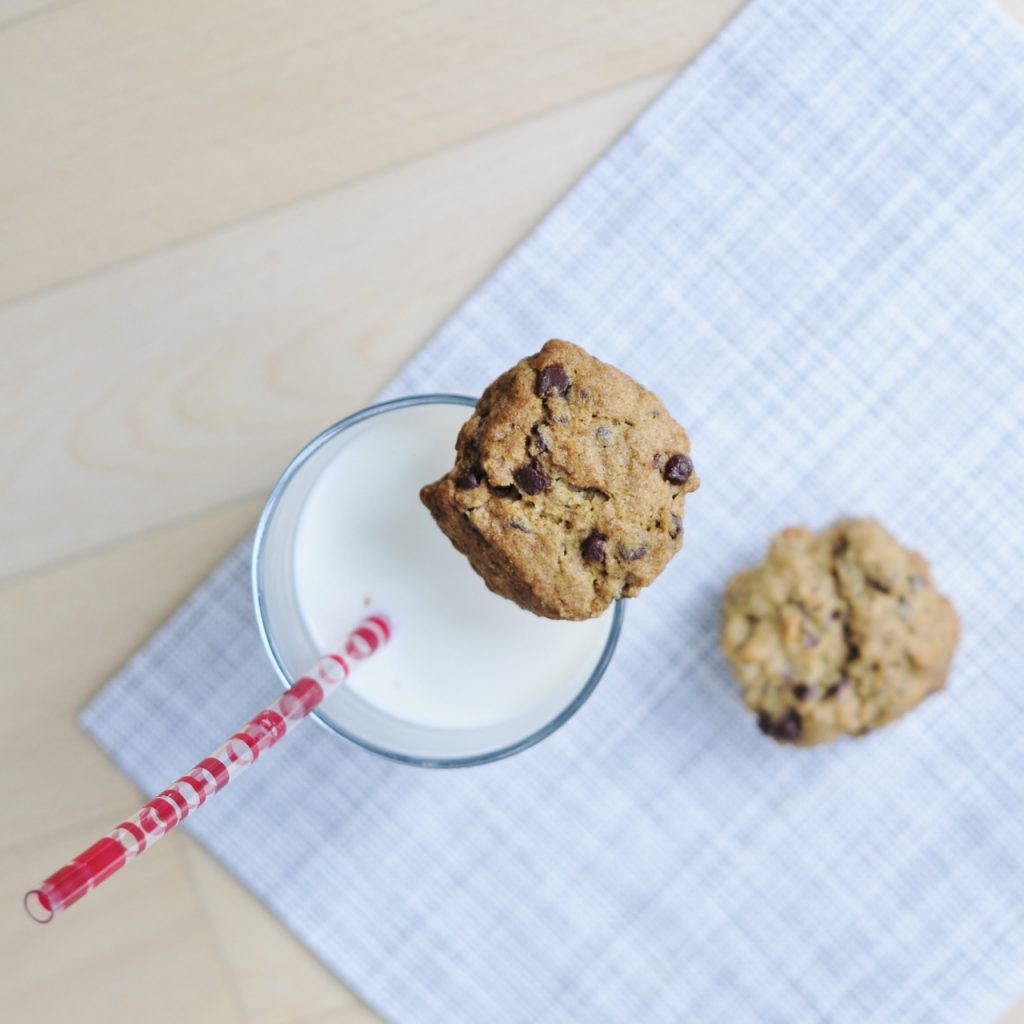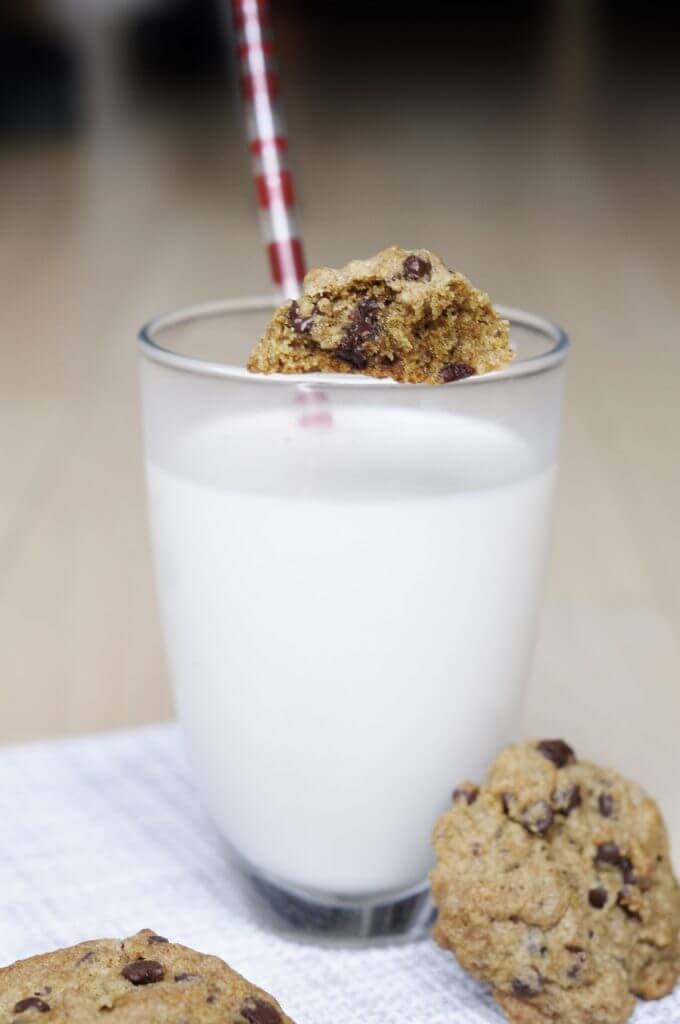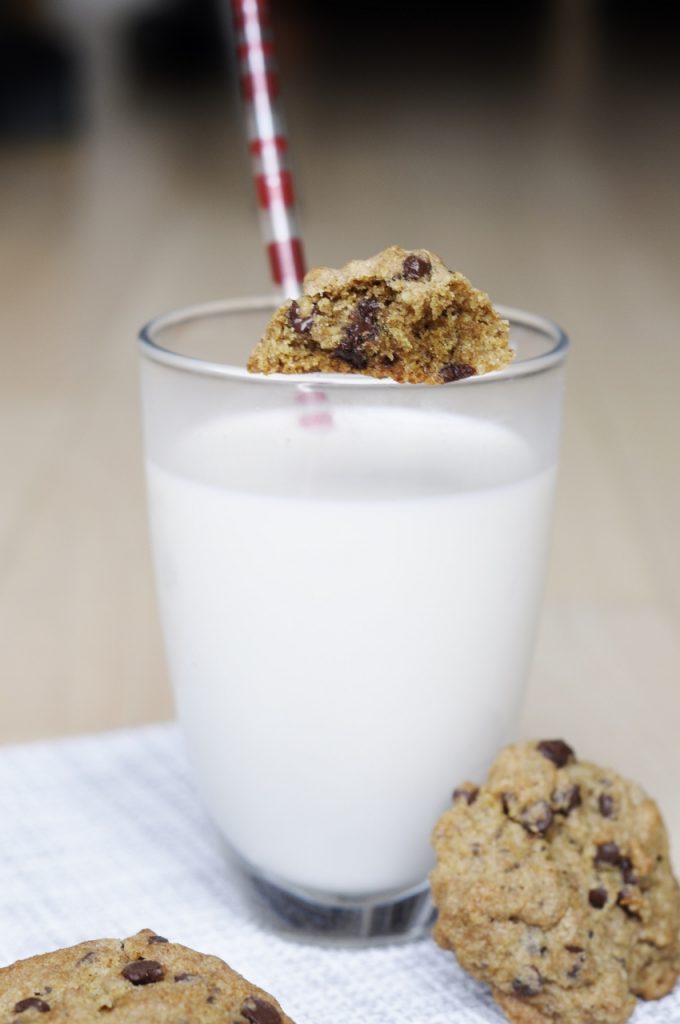 The great thing about making these chocolate chip chia cookies (or any drop cookie) is that they really don't need to look perfect, making it great to make with kids. Here you can see #1 hard at work.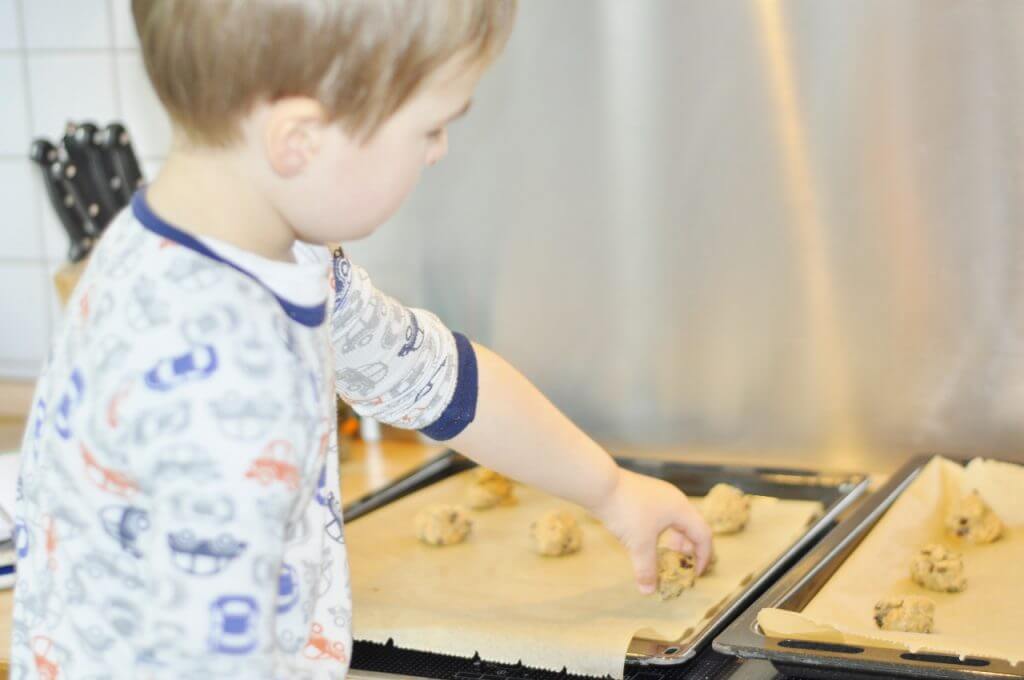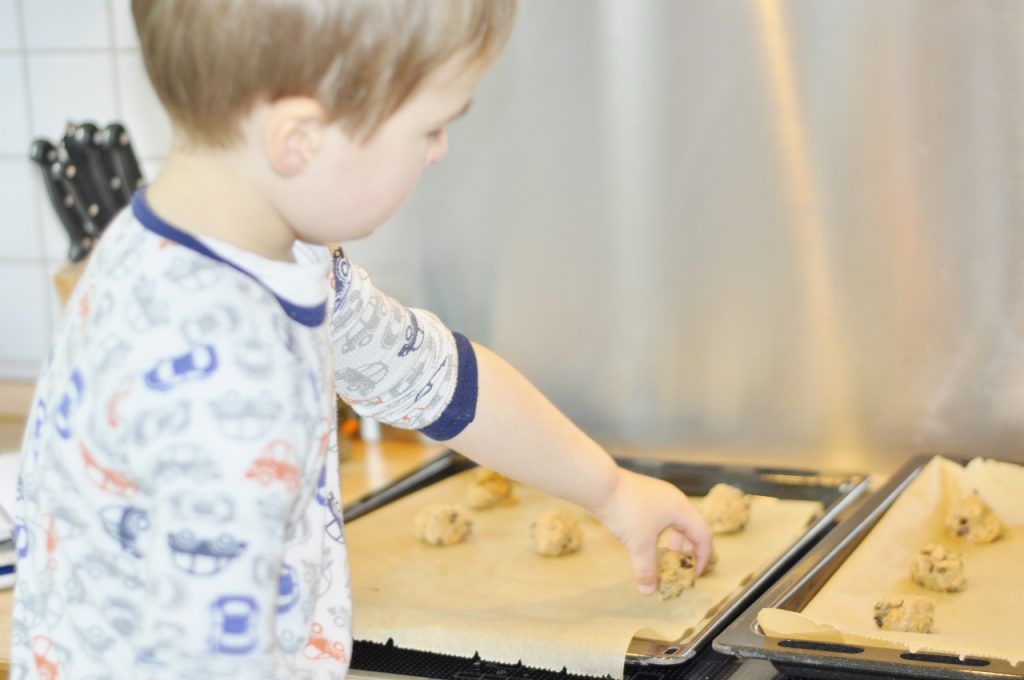 Yes, he's still in his pj's.
Yes, we had a cookie craving the moment we woke up (6am!).
No, there was absolutely no time to get dressed first. :)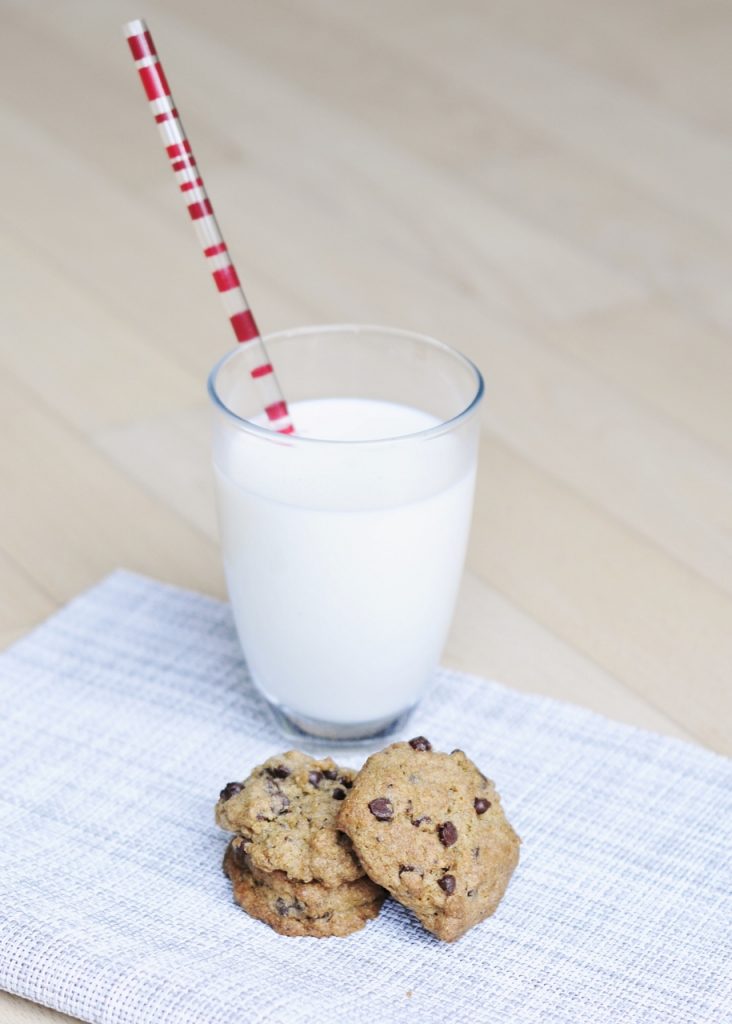 I won't call these delicious cookies (did I mention crispy on the outside, soft on the inside? I did? OK. Just making sure) healthy. However, if the fact that they use chia seeds and only whole wheat flour makes you think they are...then please do!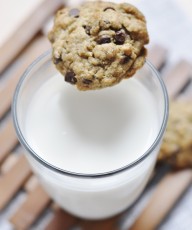 Chocolate Chip Chia Cookies
Ingredients
2

Chia Eggs

1

cup

Vegan Butter

1

cup

Whole Cane Sugar

3

cups

Whole Wheat Flour

1

teaspoon

Baking Soda

¼

teaspoon

Salt

1

cup

Vegan Chocolate Chips
Instructions
Heat oven to 375F (190C) and line a cookie sheet with baking paper.

Make chia eggs by stirring 2 tablespoons chia seeds with 6 tablespoons of water. Let sit for 10 to 15 minutes until a gel forms.

Meanwhile, cream vegan butter together with sugar.

In a different mixing bowl, mix together flour, baking soda, and salt.

Add sugar mixture and chia eggs to flour. Carefully mix together with a wooden spoon and add chocolate chips.

Drop cookie dough (tablespoon size) on cookie sheet. Bake for 10-13 minutes.
Recipe Notes
1) This recipe makes chia eggs using whole chia seeds. However, you can also use ground chia seeds if you like. Chia eggs are very easy to make. Make 1 chia egg with 1 tablespoon chia seeds mixed with 3 tablespoons water. Let it sit for at least 10 minutes until a gel forms. This chia gel is 1 chia egg. Chia eggs have the same binding strength of eggs so it's a great vegan egg replacement in baked goods.
Need some help finding the right ingredients to make these Chocolate Chip Chia Cookies? Here are some that I used:
Bob's Red Mill Whole Wheat Flour
Enjoy Life Mini Chocolate Chips
Want to try a different recipe? I've finally fixed the recipe gallery. Have a look there!