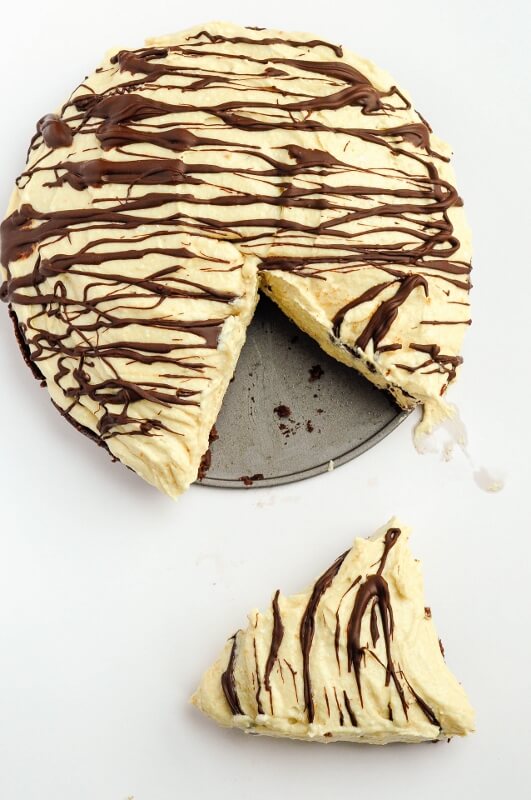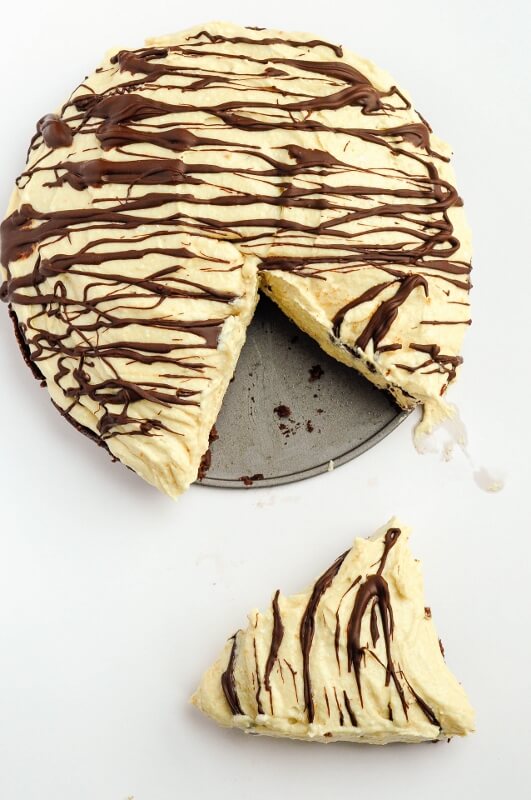 There's not much to say except THIS VEGAN PEANUT BUTTER MOUSSE PIE IS TO DIE FOR! Seriously, after having the first bite I died, went to heaven, then stumbled back down, noticed I still had more pie and went back to heaven. Over and over and over again ;D
Want to know what's even better than going to heaven? Not having to wait! Most no-bake vegan pies require the filling to set in the fridge or freezer. Not with this vegan pie! Once you are done, you're done. No baking, no waiting, just eating!
Like most of my dessert recipes, it's very easy to make. I chose to do a thicker chocolate walnut crust for this recipe. Hubbs doesn't like thick crusts (No idea what is wrong with him!) so if you are like him, just use half the amount of the crust ingredients. Either way, just pop the walnuts, cocoa powder, dates, and a bit of salt into a food processor.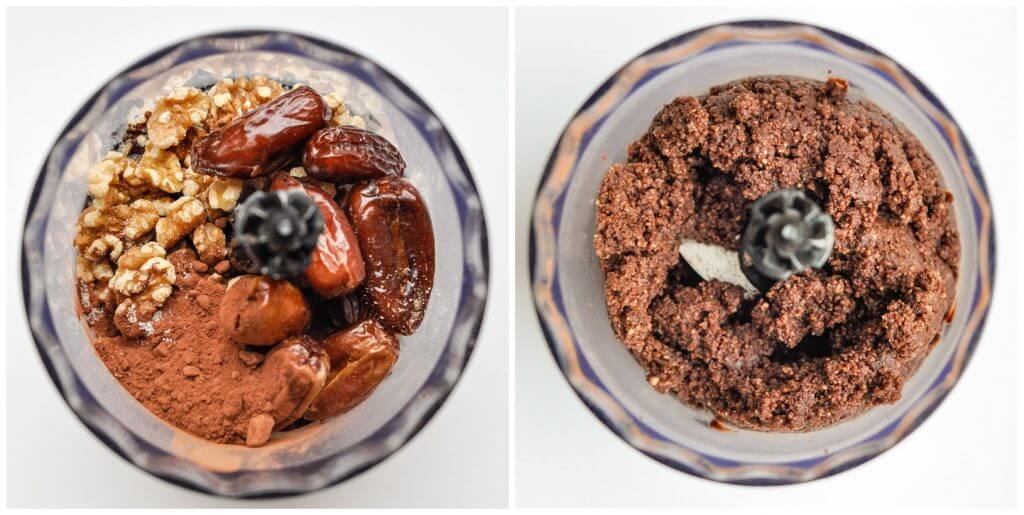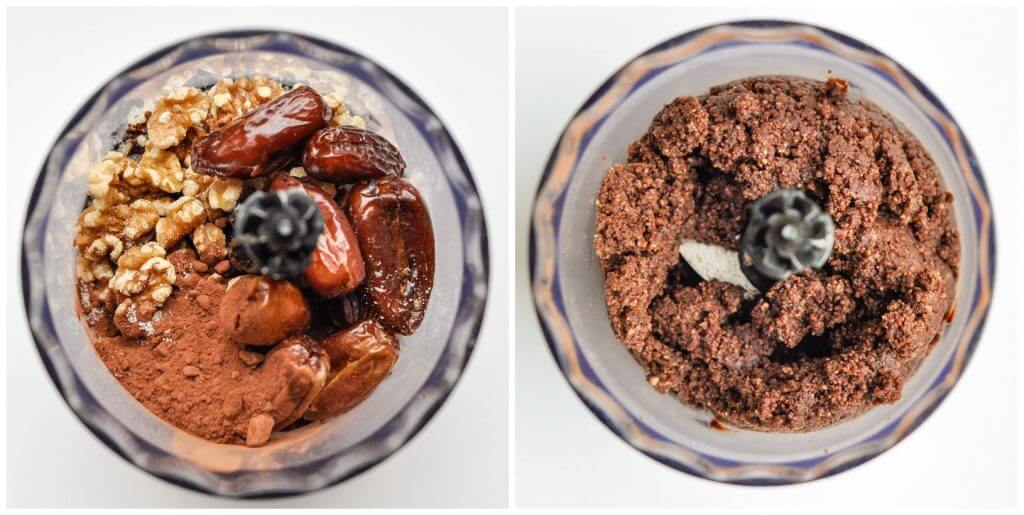 Press the crust into your pie form or a springform. I like to put the pie crust into the freezer while I make the filling.  This is to prevent the crust from accidentally sogging up once the filling is spread on it.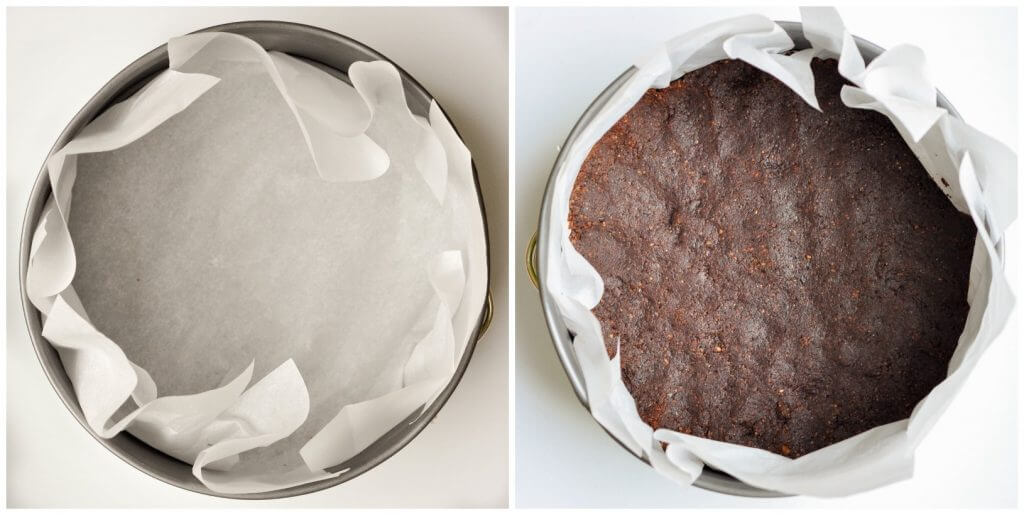 Now for the filling. It is truly amazing. To make a super quick vegan dessert you could also just eat the filling on its own. Yes...I've done that before :D Just beat the coconut cream, maple syrup (see notes for raw vegan substitute), and peanut butter until creamy.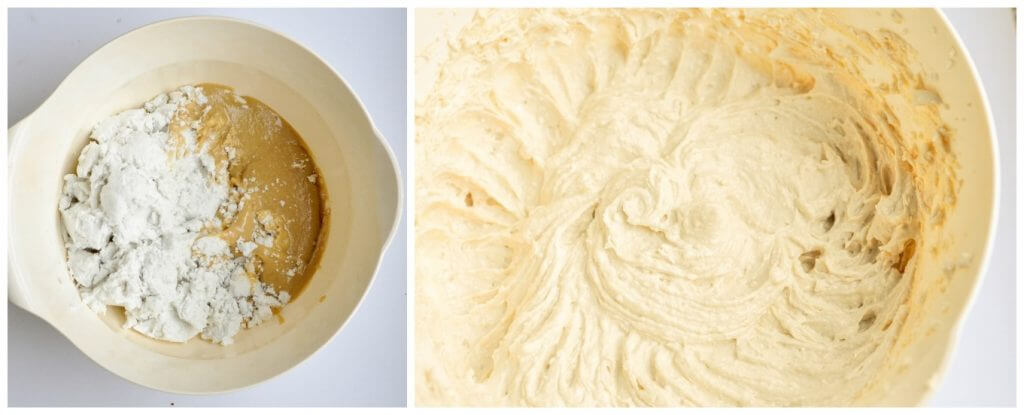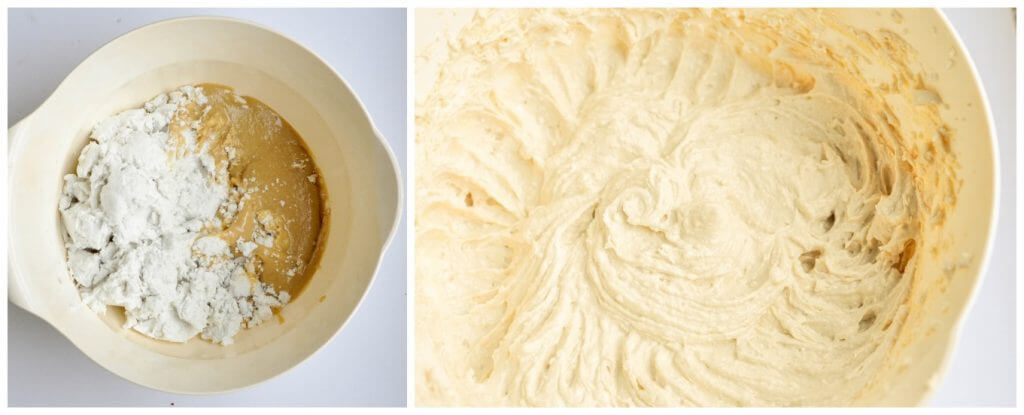 Once the peanut butter mousse filling forms stiff peaks, it's ready to spread on your crust.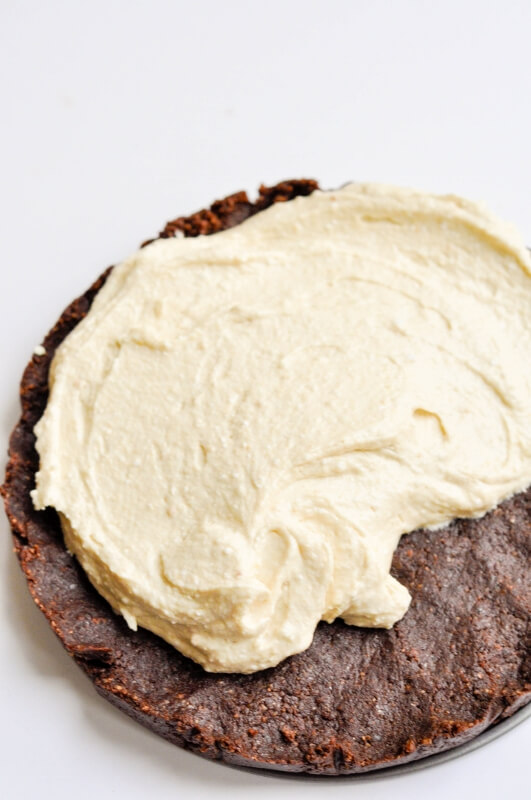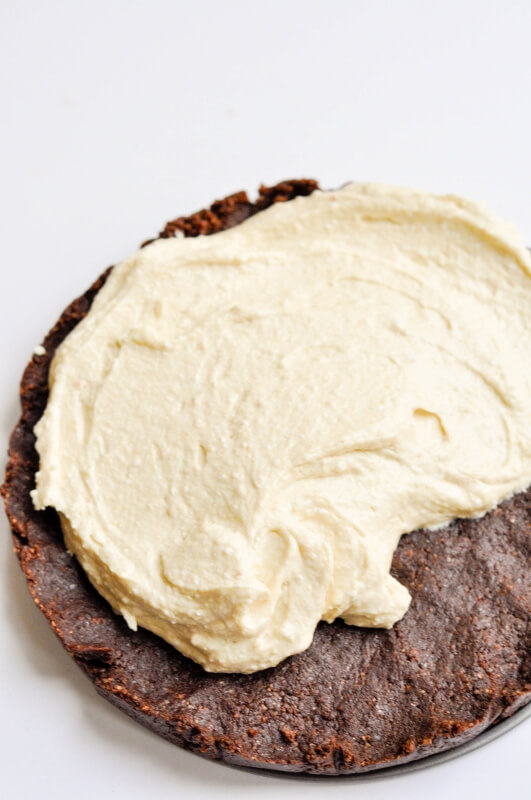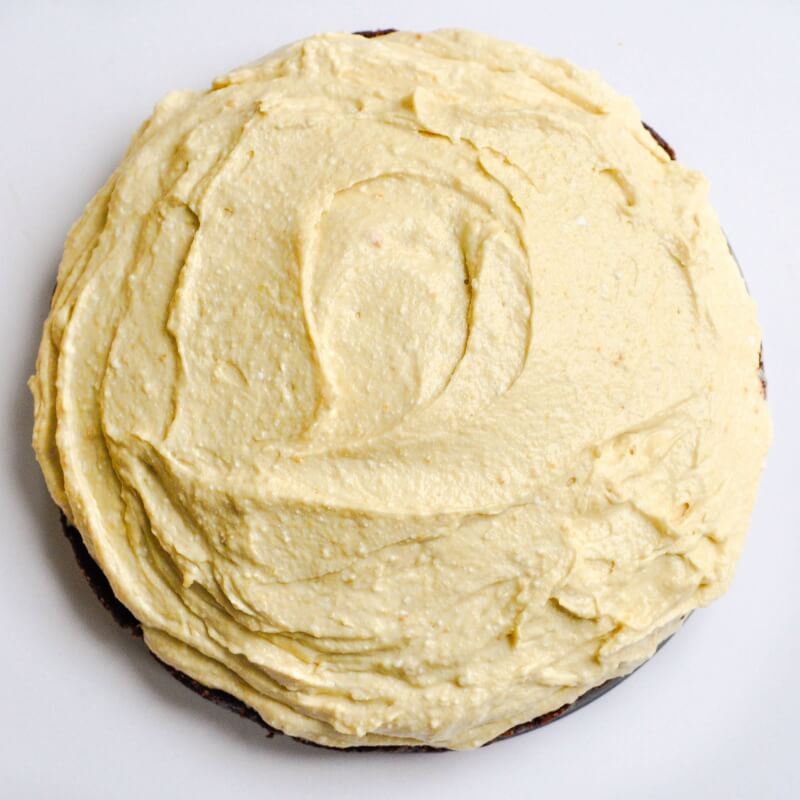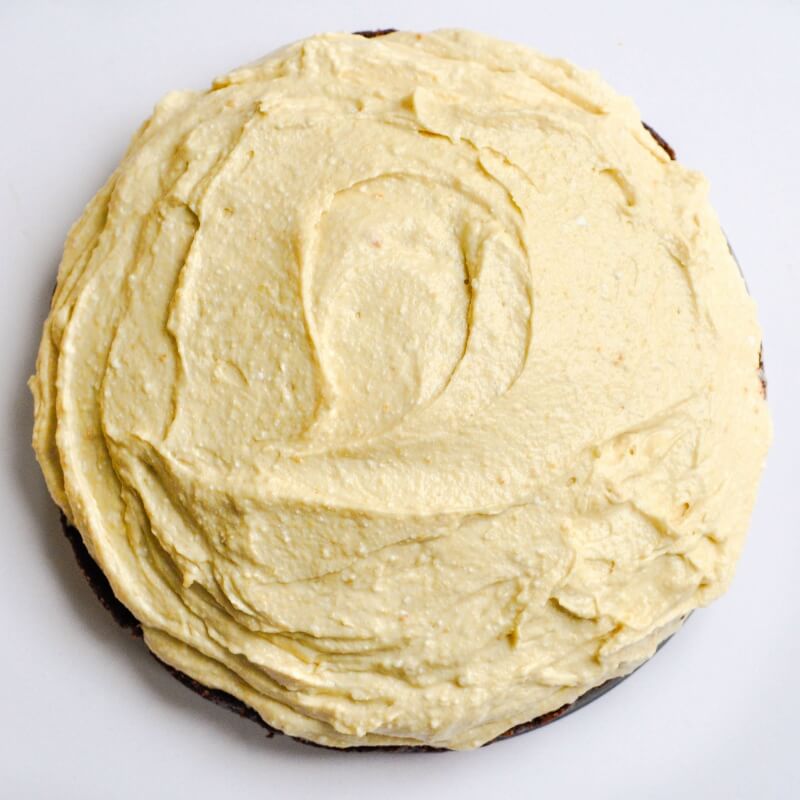 You could call this done but we all need a bit more chocolate in our lives, right? The fastest way to do it is to drizzle some melted chocolate over the peanut butter mousse pie. You could also just sprinkle a few chocolate chips on top.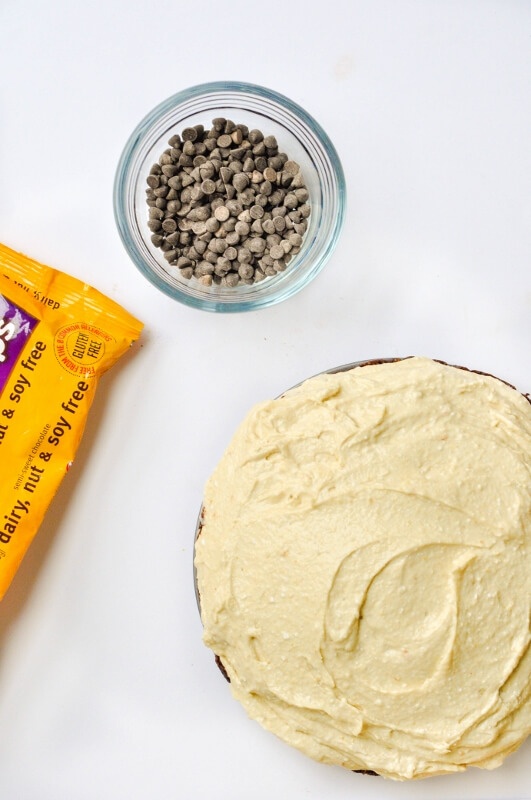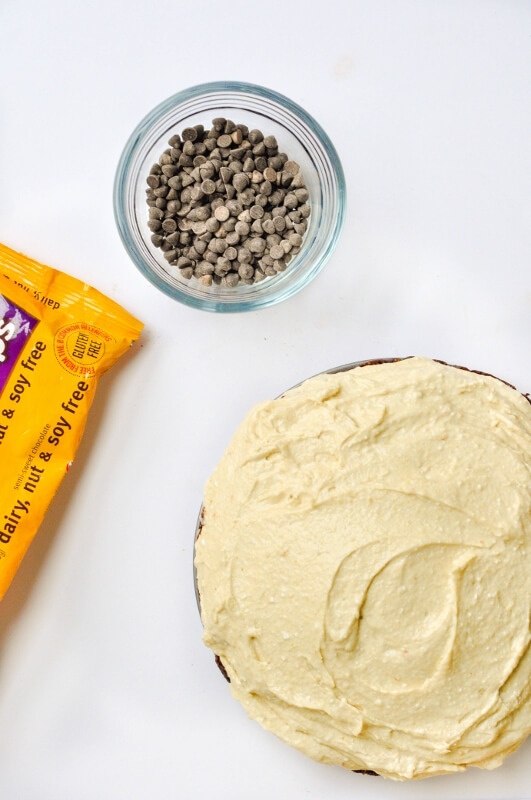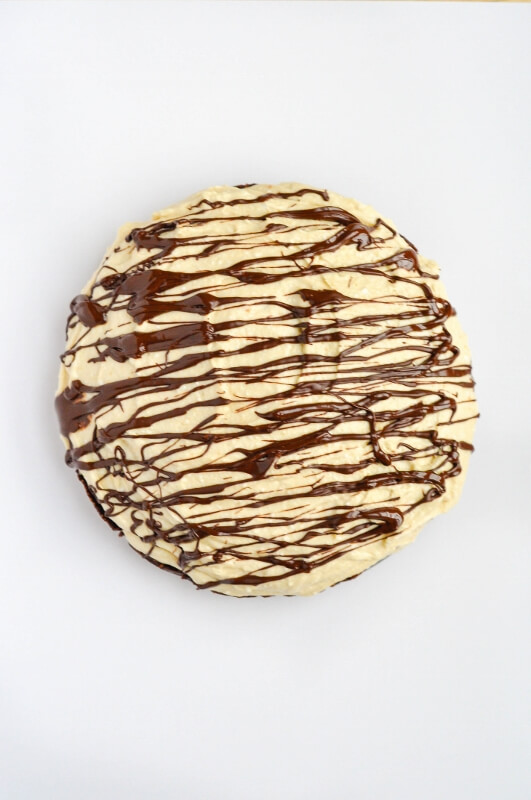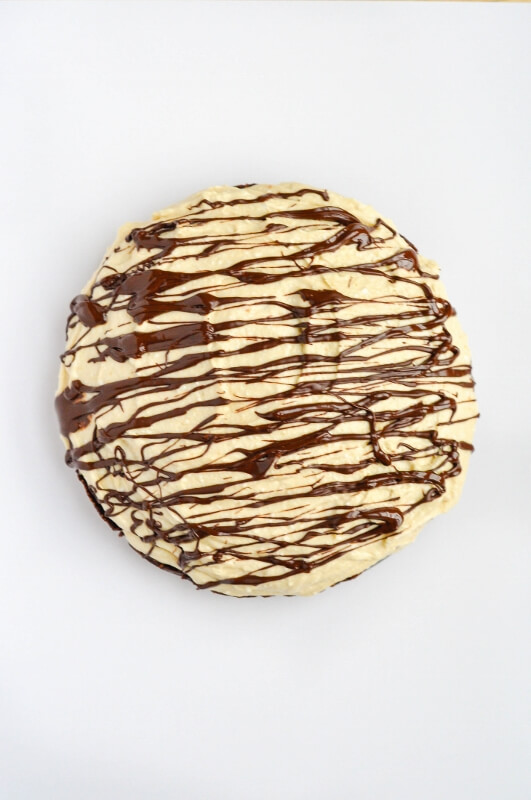 Ready to eat! That being said the filling will firm up in the fridge making it easier to cut and serve but if you can't wait and you really don't have to...just enjoy it right away!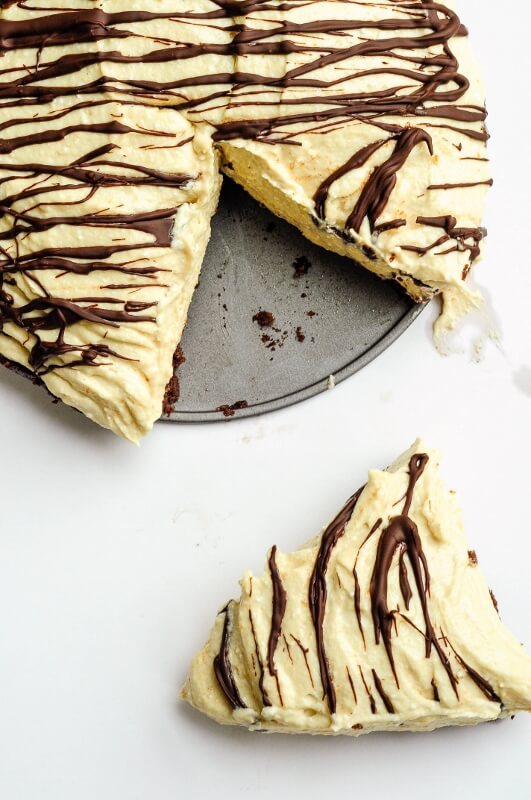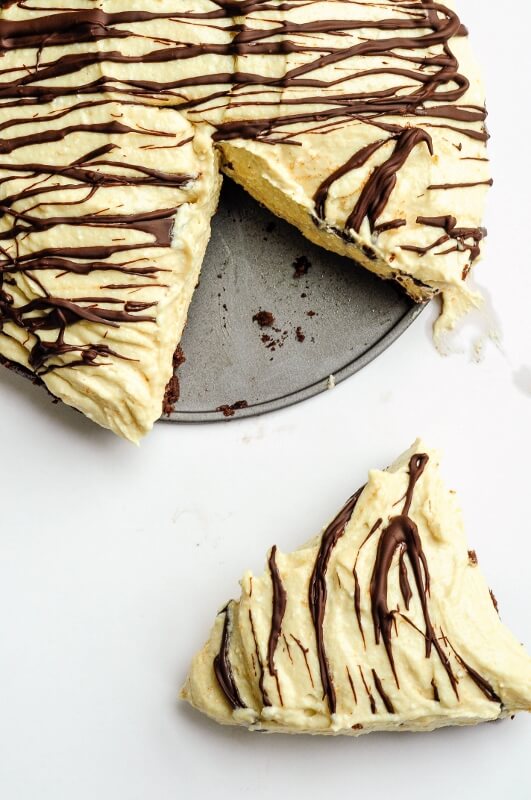 Oh, and if you really want to have fun with this vegan pie then hand the whole thing to a 3yr old, ask him to stand still, take a picture, and nearly toss the camera out the window while trying to catch the pie with your other hand because the 3yr old is screaming, "It's too heavy! I just want to eat it!".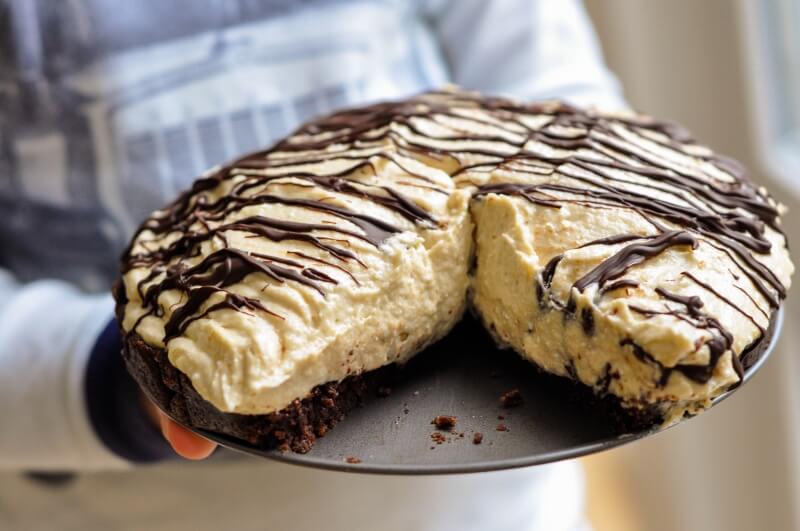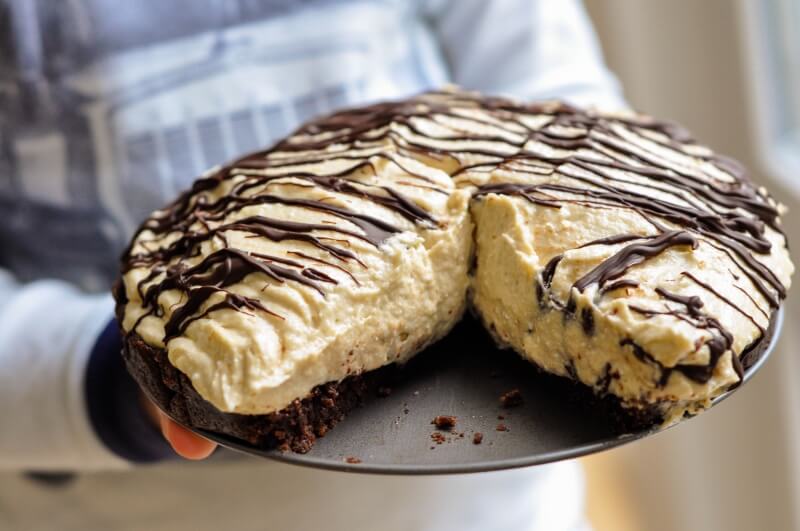 Curious about what ingredients I used? Here they are:
I always make my own peanut butter. If you would rather buy it then make sure it is made from 100%peanuts.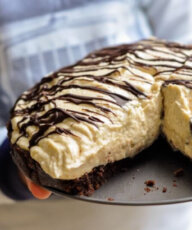 Vegan Peanut Butter Mousse Pie
Ingredients
2

cups

Walnuts

halves

4

tablespoon

Cocoa Powder

unsweetened

18

Dates

or 10 Medjool Dates

Pinch

Salt

1

cup

Natural Peanut Butter

creamy, lightly salted

2

cups

Coconut Cream

chilled

2

tablespoon

Maple Syrup

¼

cup

Chocolate Chips

vegan, melted
Instructions
Line a 7 inch springform or pie form with parchment paper.

Prepare chocolate walnut crust by pulsing walnuts, cocoa powder, dates, and salt in a food processor until a sticky mass forms. Press firmly into base of form and place in freezer.

Mix peanut butter, coconut cream, and maple syrup with an electric mixer. Beat until peanut butter mousse is creamy and soft peaks form.

Remove pie crust from freezer and spread peanut butter mousse on crust using a spatula.

Melt chocolate chips in microwave, warm water bath, or double boiler. Drizzle melted chocolate over peanut butter mousse.
Recipe Notes
1) Walnuts can easily be substituted for other nuts such as peanuts, almonds, brazil nuts, macadamia, or even sunflower seeds.2) Coconut cream can be bought from the store or can easily be obtained by refrigerating a can of full-fat coconut milk overnight. When you open the can the next day, you will notice it will have separated into coconut water and a hard white solid. This is your coconut cream. Be careful to not accidentally add too much coconut water to the peanut butter mousse or the consistency will not be right. 3)This peanut butter mousse pie is great because it can be served right away. However, it becomes amazing after it has been refrigerated for at least 20 minutes allowing the filling to firm up. 4) Peanut butter mousse pie will keep in the refrigerator for up to 4 days or longer in the freezer.5) To make peanut butter pie Raw Vegan substitute maple syrup for raw agave syrup, stevia, or coconut nectar. Don't substitute these 1:1, slowly add them to the filling until desired sweetness is reached.
Interested in other no-bake pies that are vegan and gluten-free? Try one of these:
Browse through some of my other vegan cake recipes!