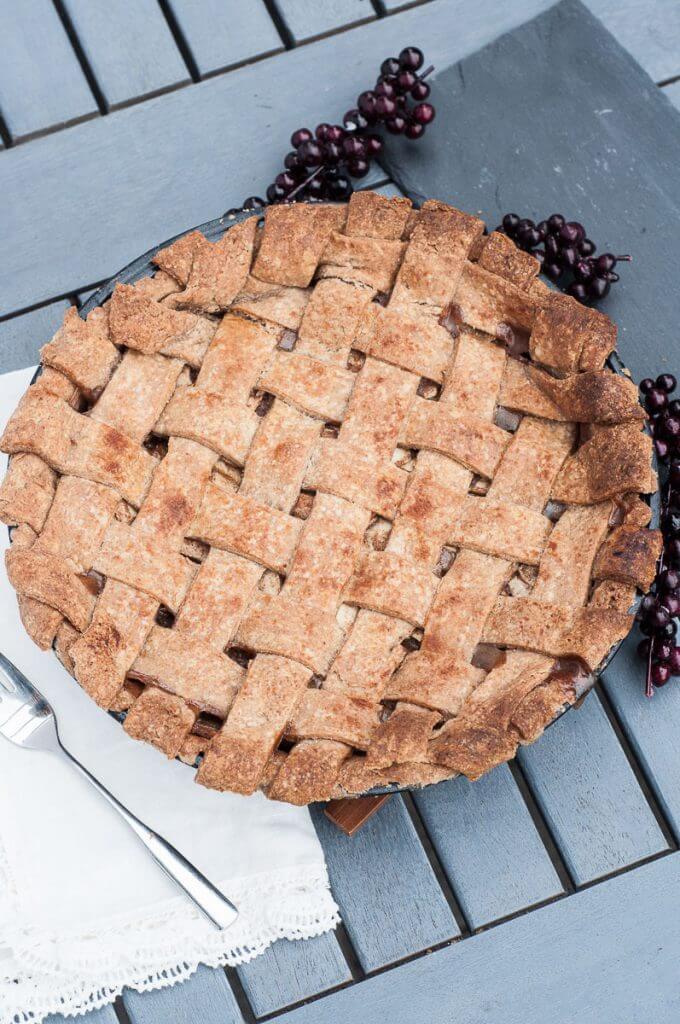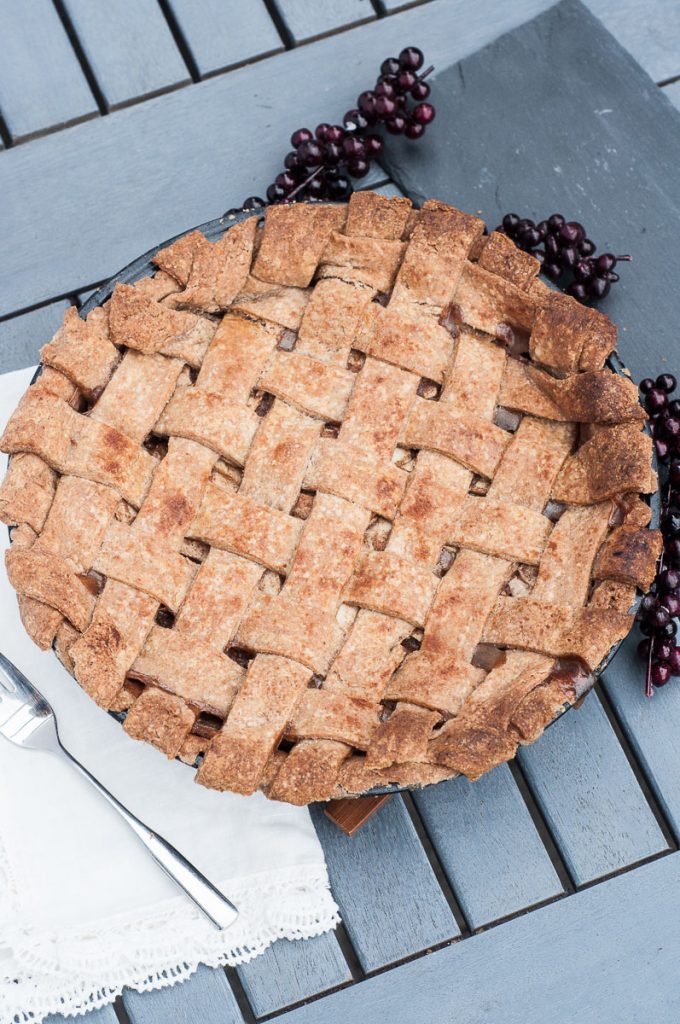 It can seem daunting to some to make their own pie crust but it's actually simpler than you might think. Before you jump right into the recipe there are a few pie crust-making tips and tricks that you should keep in mind while making it.
1.) Keep everything freezing cold! Put your bowls in the freezer, your dough, your spatula, your pastry cutter, everything! Most importantly though, cut up your butter and put it in the freezer. There is nothing worse for your pie crust than having the butter melt into the dough.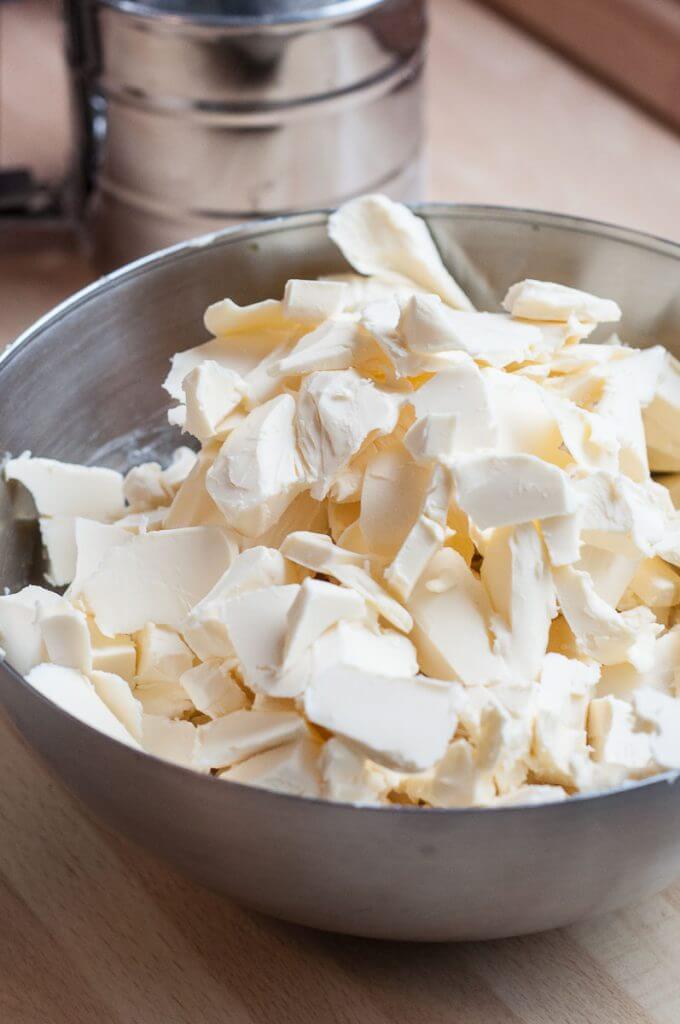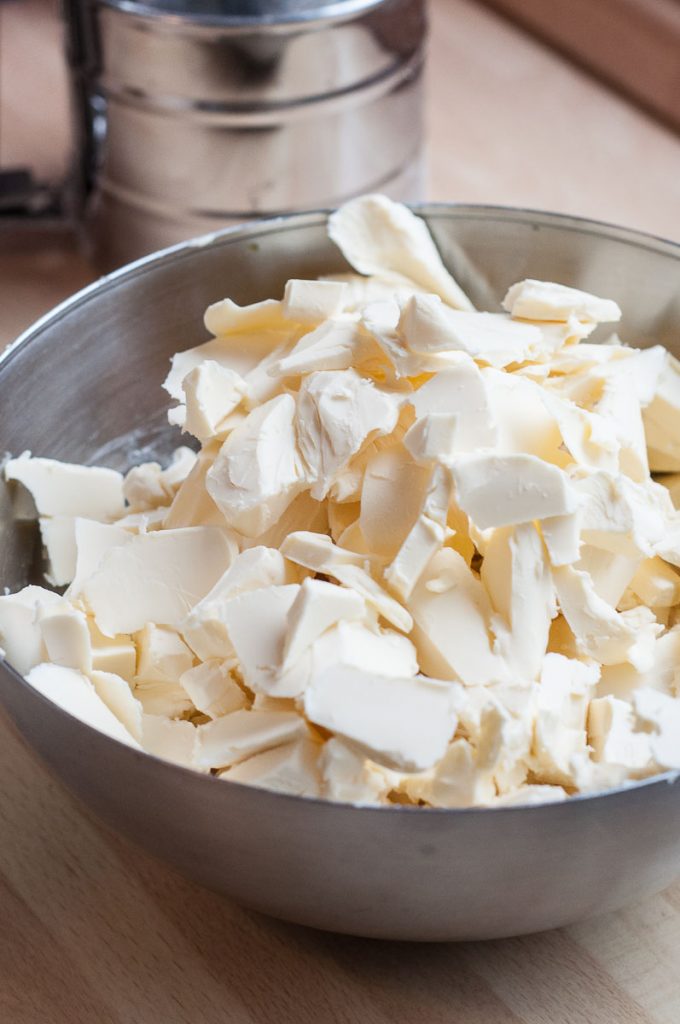 2.) Sift your flour! You might get away with not sifting your flour if you are using all-purpose flour but definitely not if you are using whole wheat flour.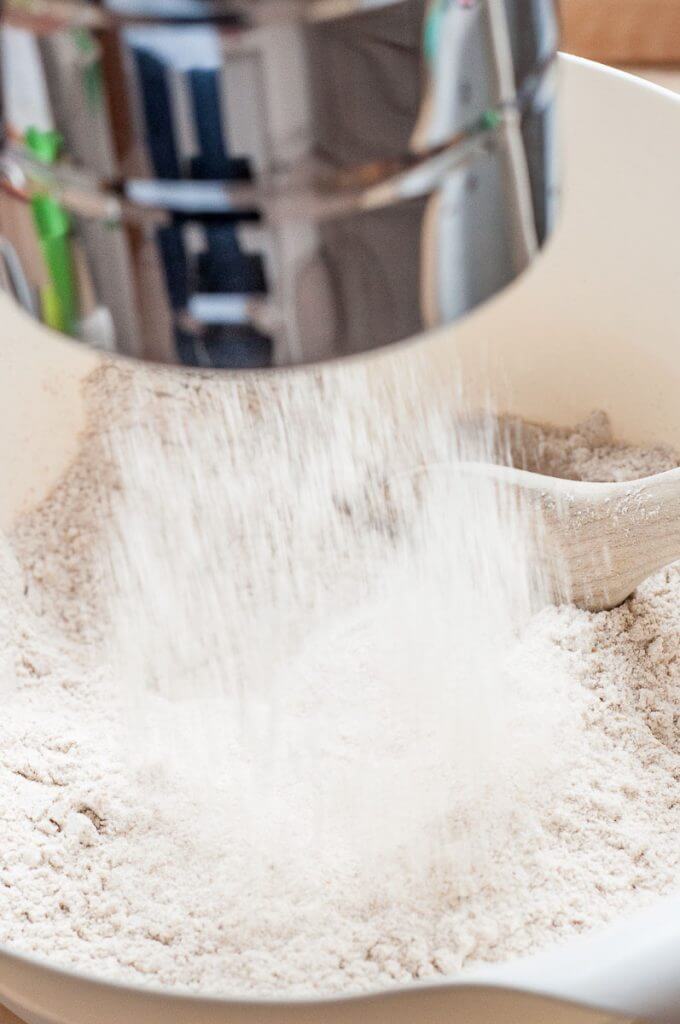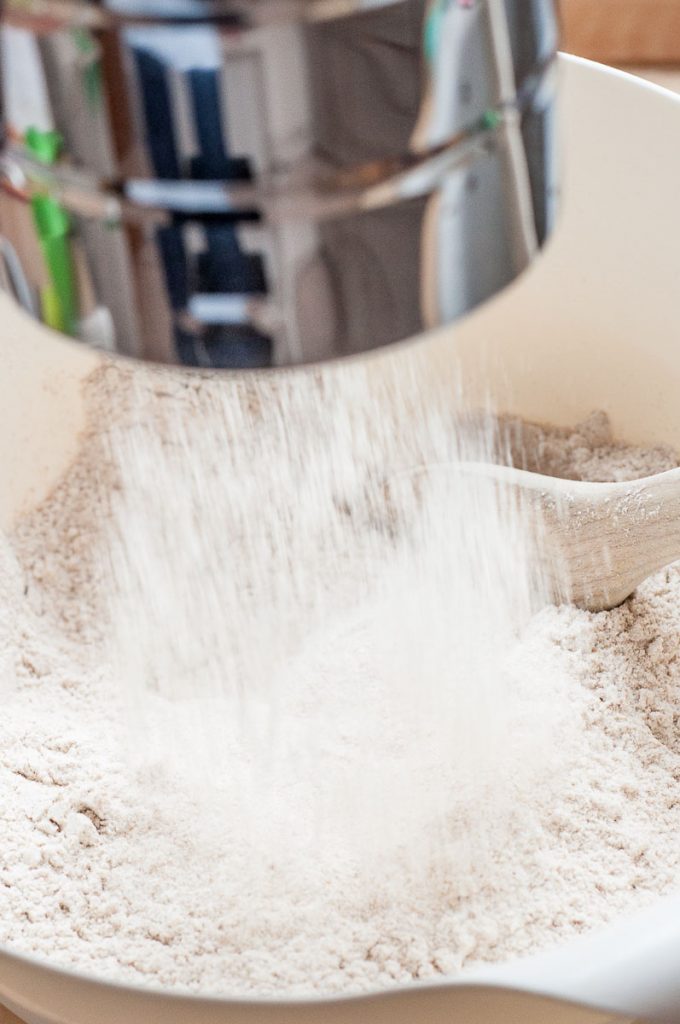 3.) Mix your dry ingredients first! Don't think that all your dry ingredients will be mixed evenly once you add butter or water. You'll end up with too much sugar in some places and not enough salt in others.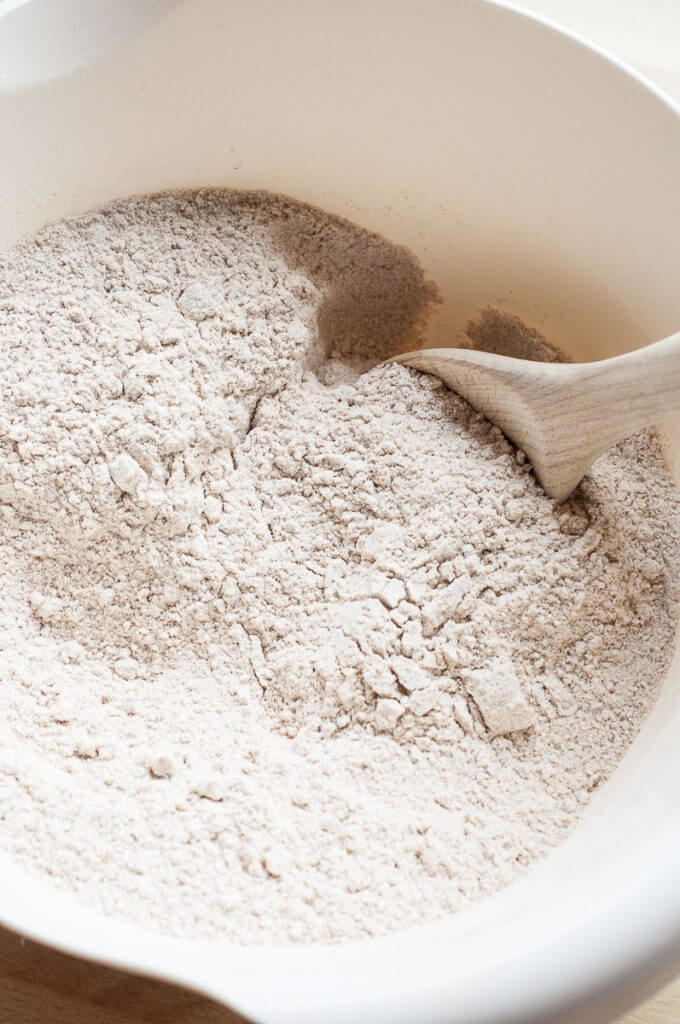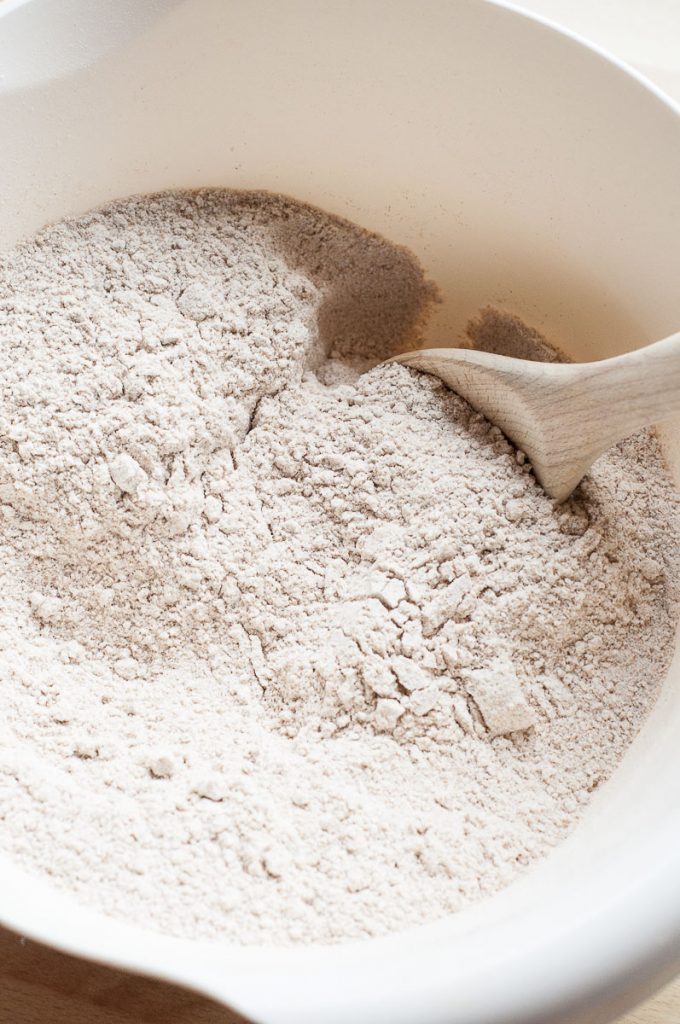 4.) Crumble it up! You want a nice crumble when you mix your flour and butter but there just be a few larger clumps of butter left.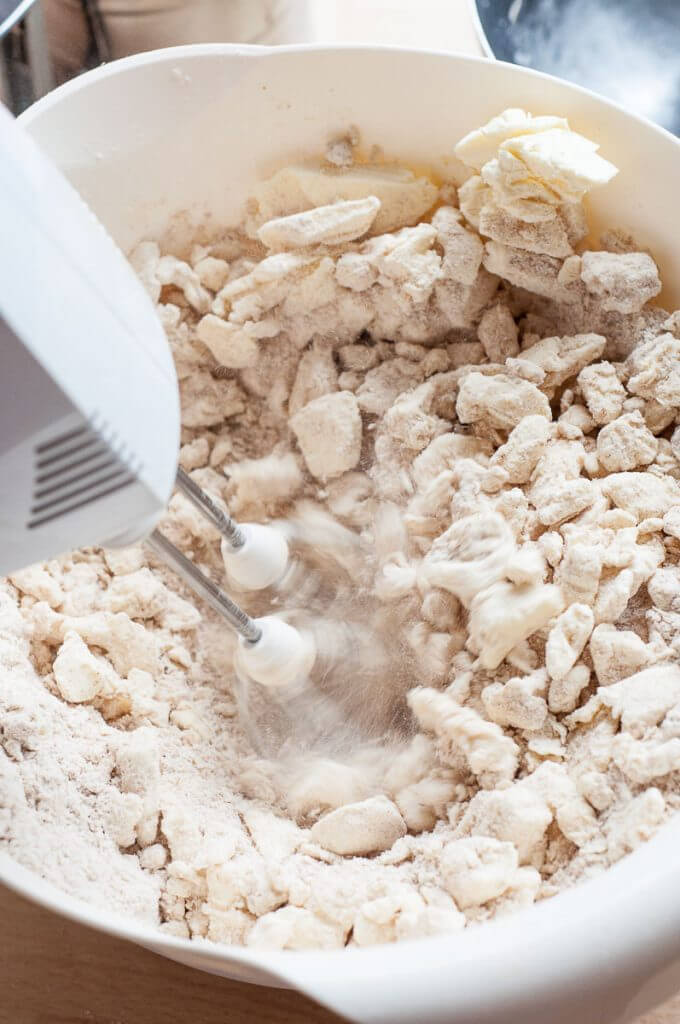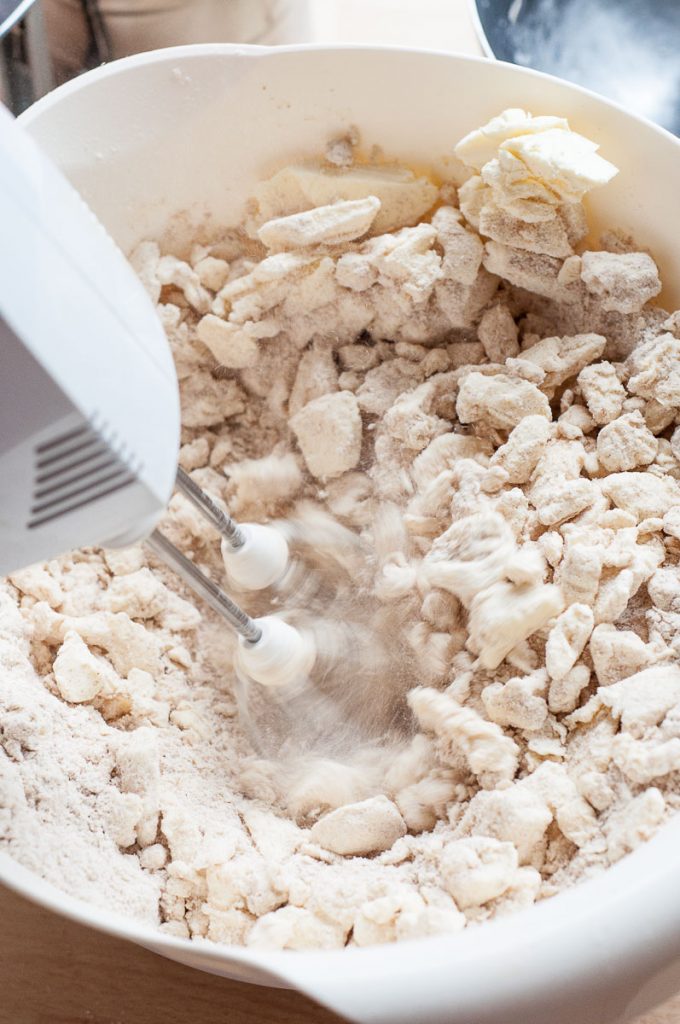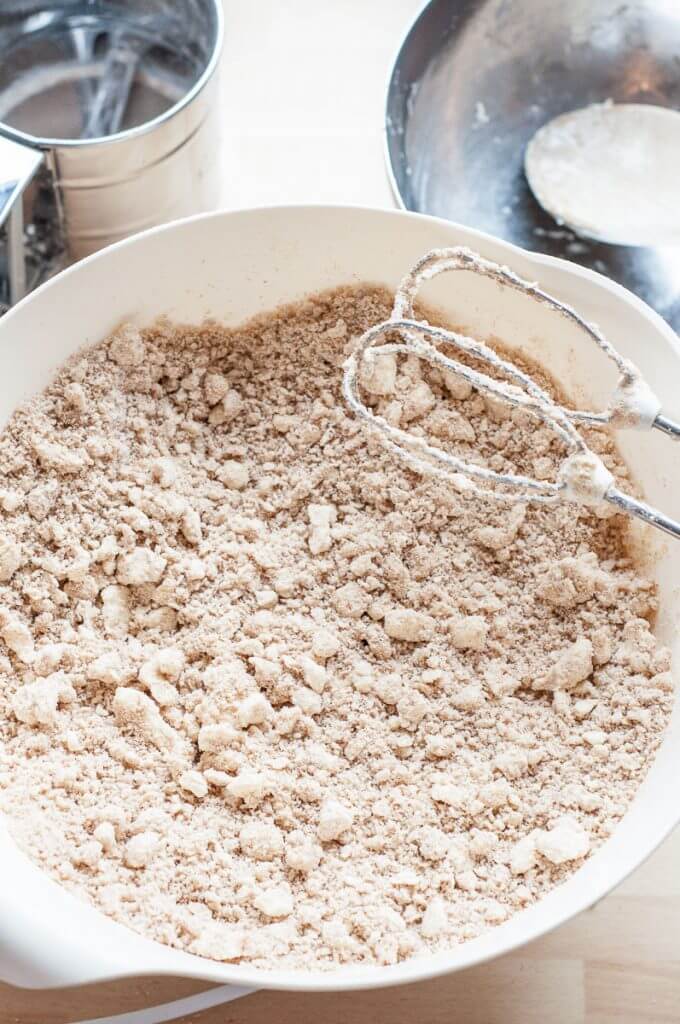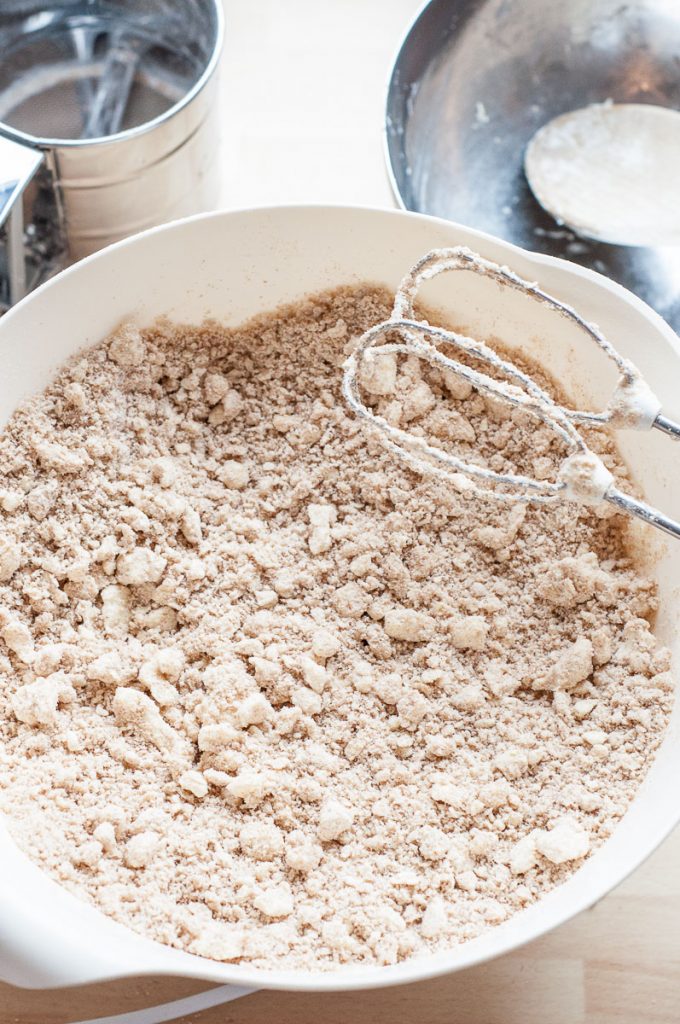 5.) Add just enough water! You need to add just enough water for the pie dough to come together. Too little and your crust will be too dry. Too much water and your dough won't get flaky.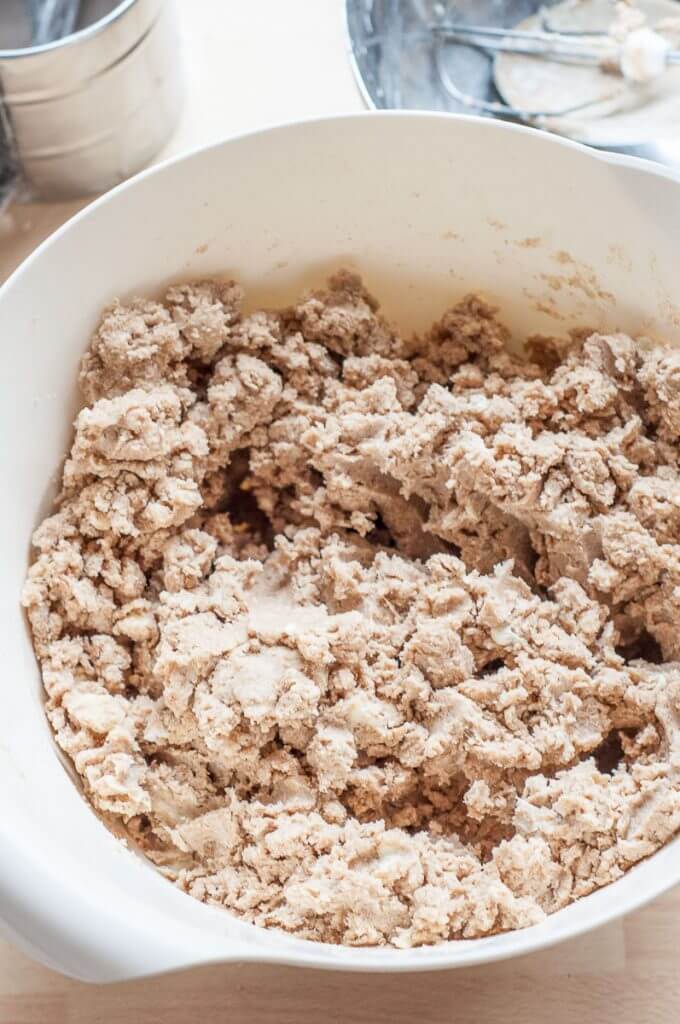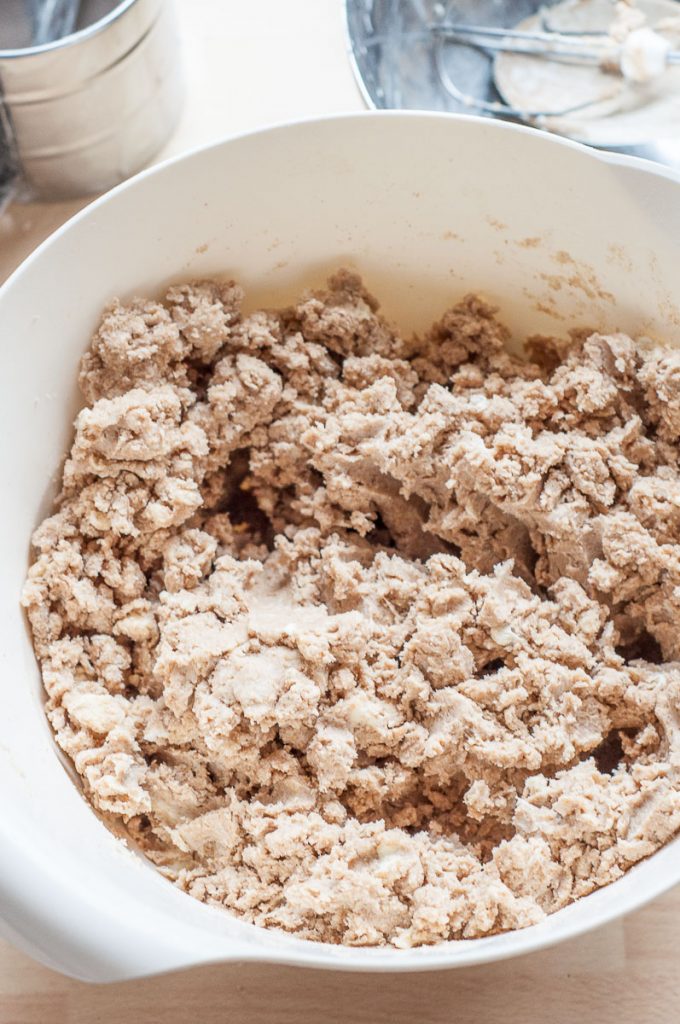 6.) Make a disk! Instead of just making a ball of dough to put in the fridge. Make a disk. This will make it much easier to roll out your pie. You should see streaks or marbled layers of butter throughout the dough.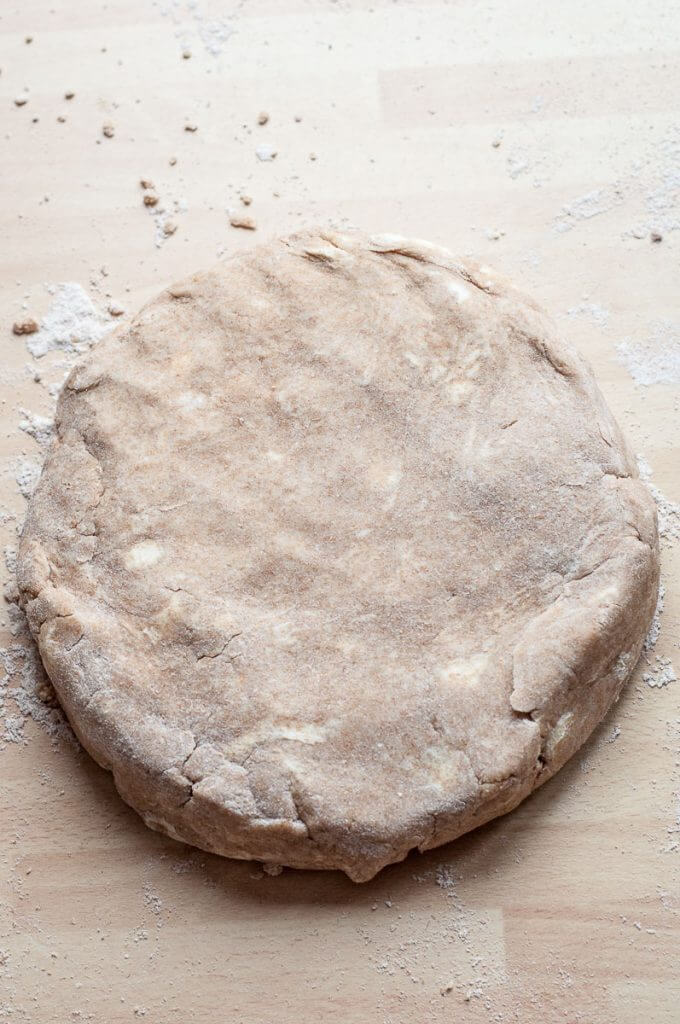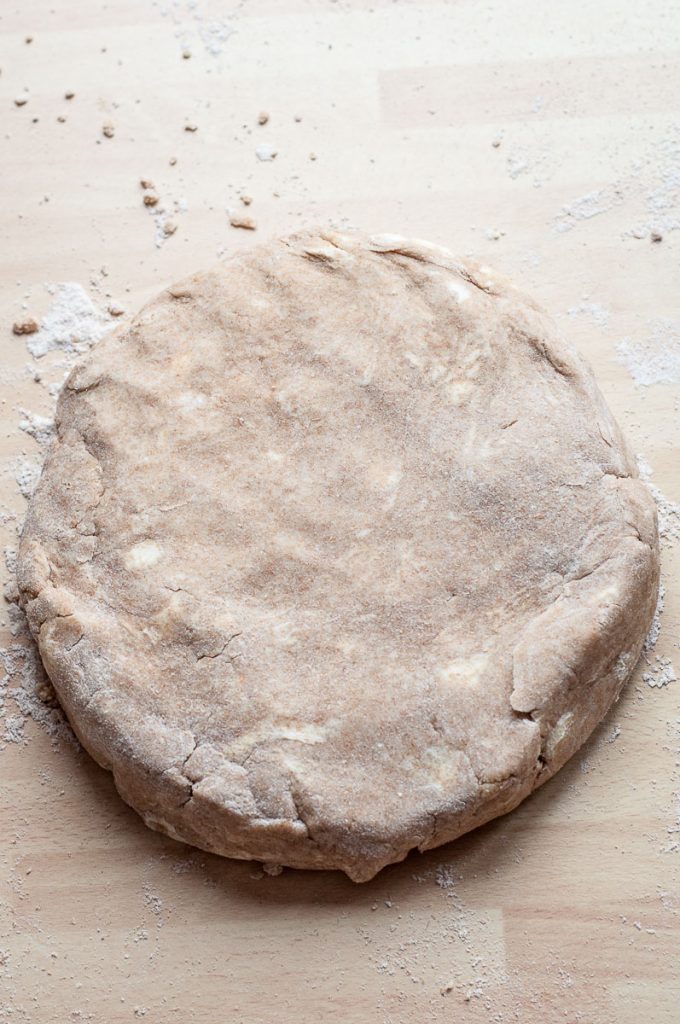 7.) Chill & Roll it out! Let the pie dough rest for at least an hour. I usually give my dough two hours. The longer the better though. If you can, make the dough the day before and let it rest overnight. Then when you are ready, roll the dough out and let it slide into your pie plate.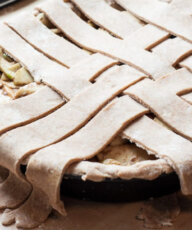 Whole Wheat Pie Crust
A vegan friendly whole wheat pie crust that is flaky and rich. Perfect for your favorite holiday pies.
Instructions
Cut butter into small chunks and place in a bowl in the freezer.

Mix together sifted flour, sugar, and salt.

Use a mixer with a beater attachment or pastry cutter to beat the butter, and flour mixture together until very crumbly.

Add a few tablespoons of cold water to the mixture and mix with dough hooks. Add more water as needed until the dough comes together nicely.

On a lightly floured, flat surface, roll dough into a ball and press flat into a disk. Wrap in plastic wrap and place in fridge for at least two hours. Alternatively, if you are in a time crunch, place dough in freezer for 10 minutes.

Remove dough from fridge and cut in half. Roll out 1 half of the dough to fit a 9 inch pie plate. Work quickly to avoid the streaks of butter going through the dough from melting. Put other half back into the fridge. Place rolled out pie dough into pie form and press into the bottom and the sides evenly.

Put back into the fridge.
Recipe Notes
1.) The trick to a good flaky pie crust is keeping it cold. It may seem annoying have to constantly put the dough back into the fridge but it is worth the result. Just remember: when in doubt, put the dough in the fridge.2.) If you aren't vegan then feel free to use regular butter. 3.) Whole wheat flour can easily be substituted with all purpose flour, spelt flour, or your favorite gluten-free flour mix. 4.) If you don't have raw cane sugar, you can use white sugar. Use 1 ½ tablespoons of white sugar then.
You now have two options.
1. Fill your pie with whatever you would like and bake in the oven at 410F (210C) for 15 min, then loosely cover with aluminum foil and bake for an additional 50 min at 375F (190C) until golden brown.