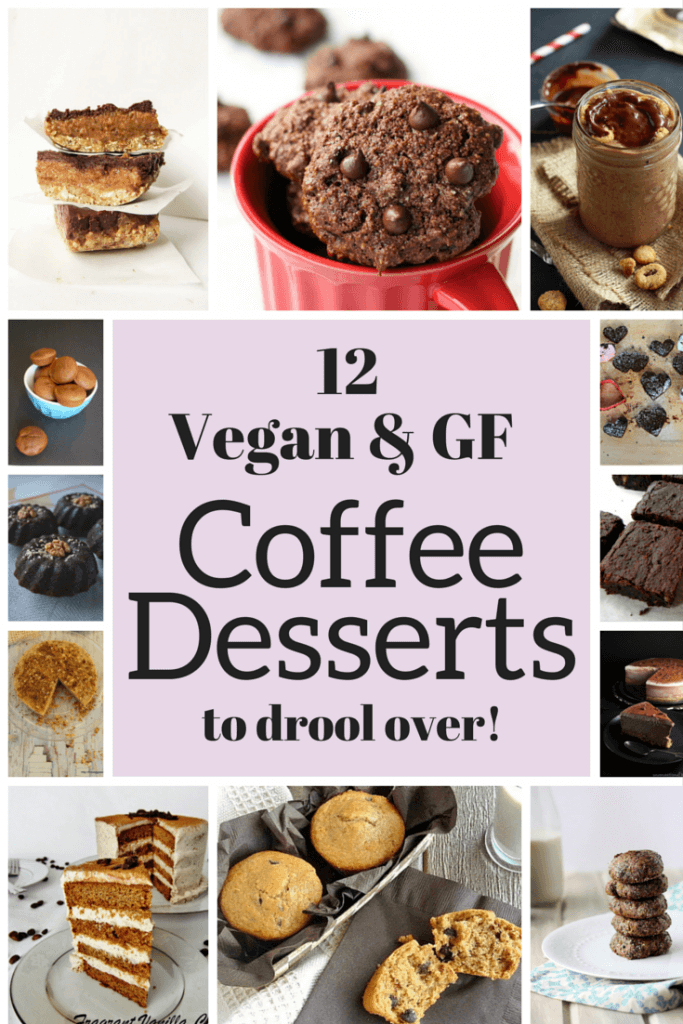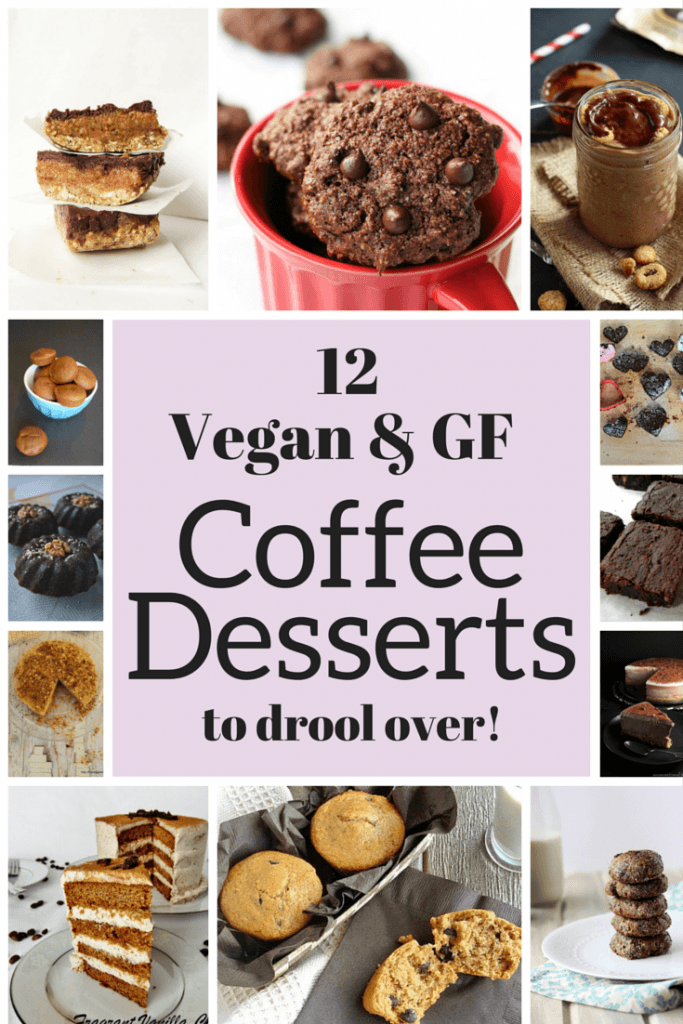 There's no denying that I might have a slight addiction to coffee. I guzzle it down like water nearly every day. Sometimes drinking coffee just isn't enough to curb my cravings though. That's why we should all indulge more and eat our coffee too!
Thanks to a group of fant-abulous vegan bloggers, it's easier than ever :) Just scroll through these vegan coffee desserts and…DROOL!
I might never have to drink coffee again :) Ok. That DEFINITELY won't happen but we can all have dreams!
What to know what's even more incredible about these coffee desserts? 8 of them are even gluten-free! Note the *GF next to those.
I don't want to hold you up any longer or you'll have a caffeine crash. So scroll down NOW!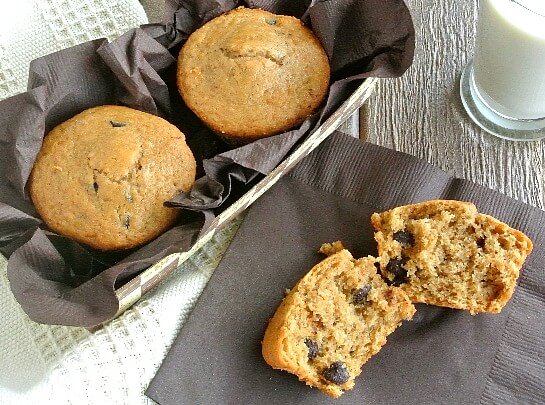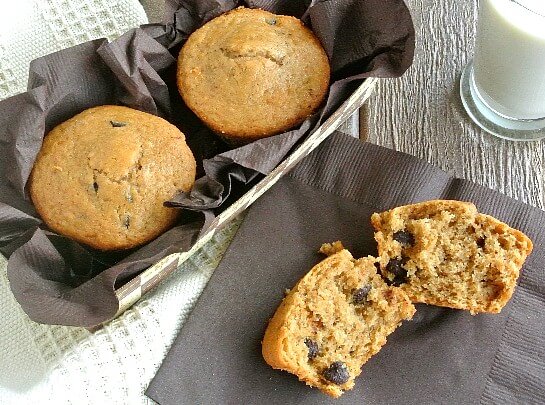 Start your morning off right with these scrumptious Espresso Chocolate Chip Muffins from Ginny at Vegan in the Freezer!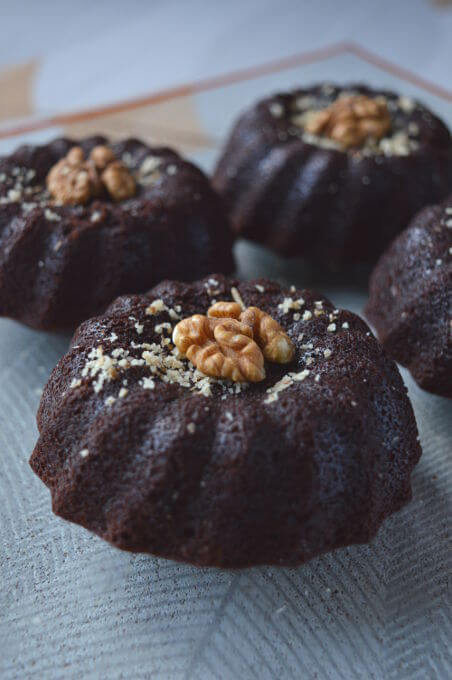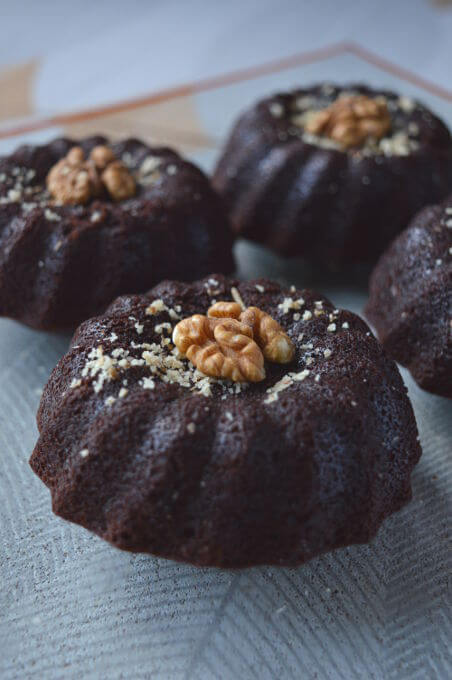 Perfect little cakes for a perfect little break :)
Black Magic Mini Bundt Cakes from Joana at My Gut Feeling *GF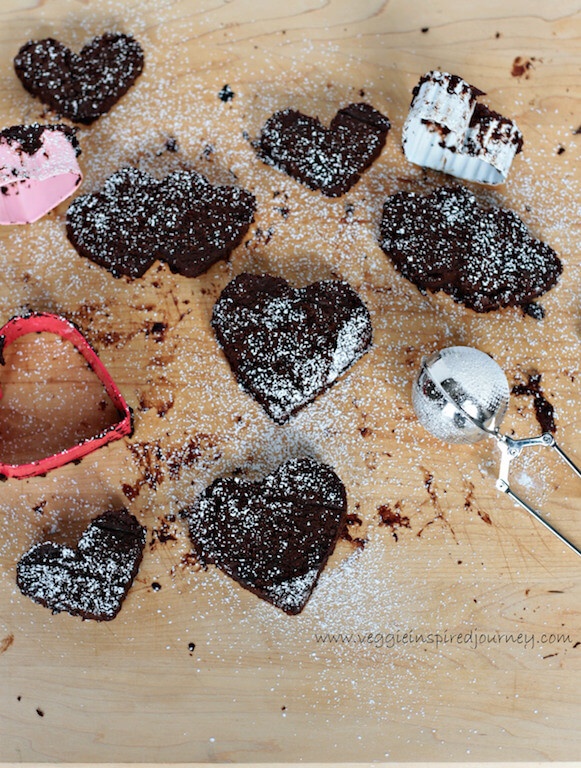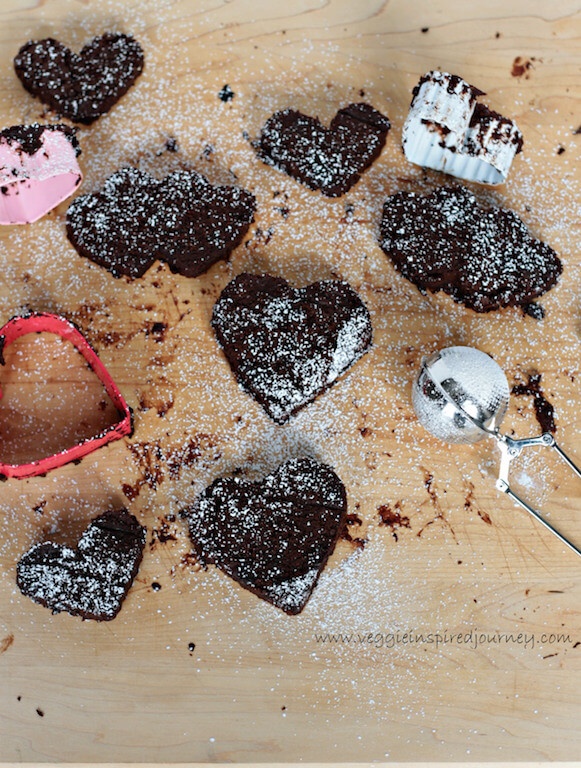 The fact that these brownies are heart-shaped will make you fall in love with them even more!
Fudgy Mocha Black Bean Brownie Hearts from Jenn at Veggie Inspired *GF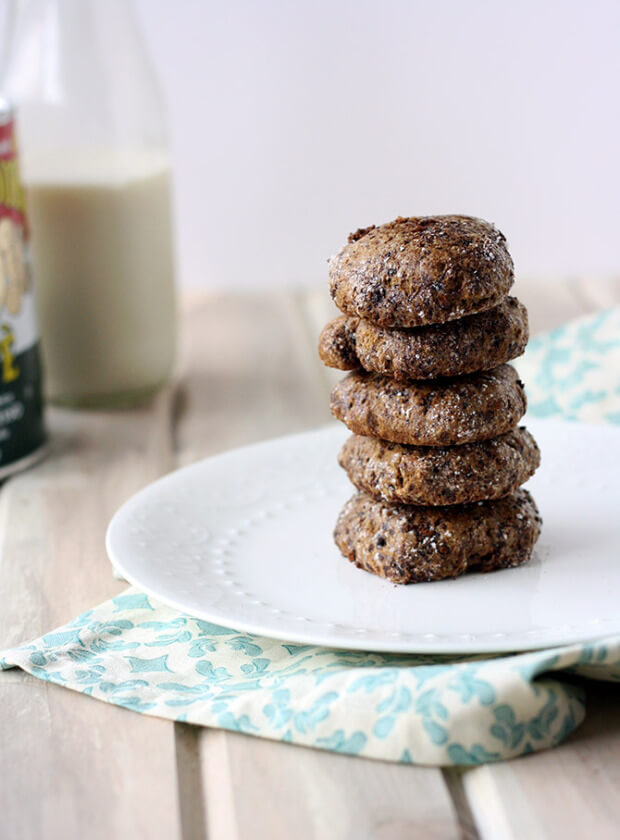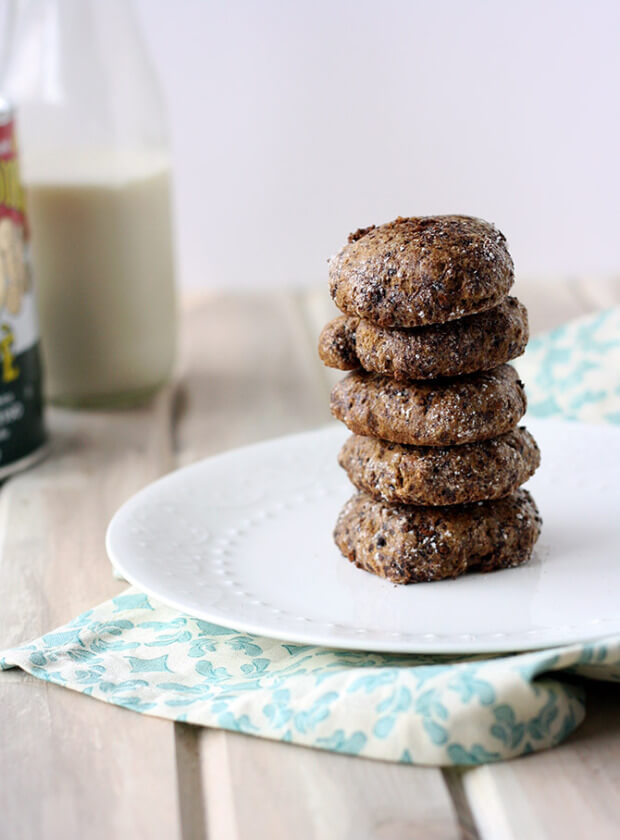 These cookies basically sum up everything I need. A good coffee, a pillow to sleep on, and some cookies. :D
Coffee Pillow Cookies from Leah at Love me, Feed me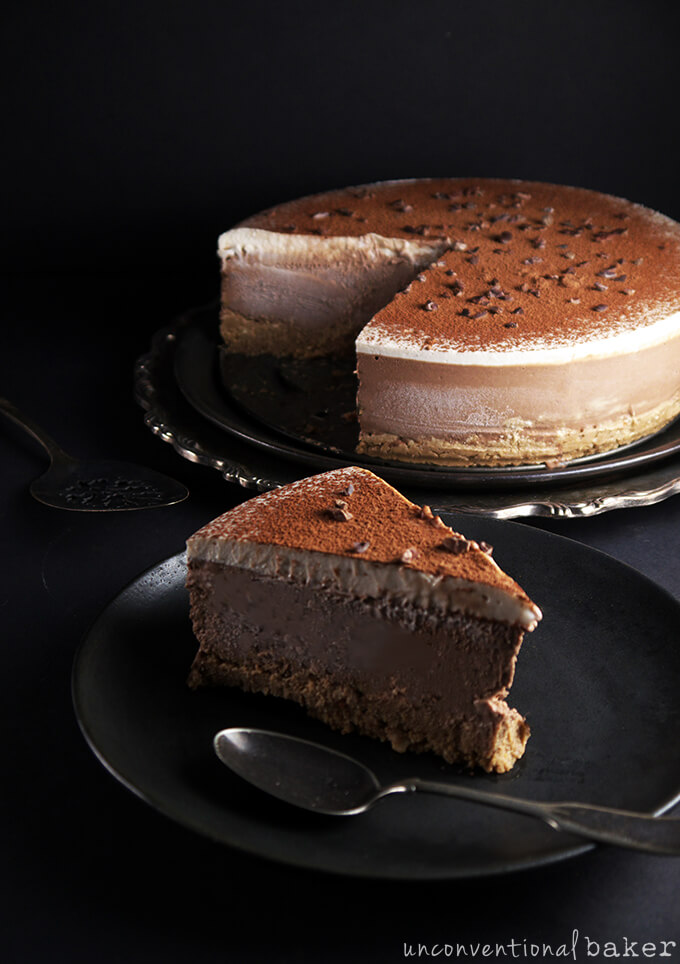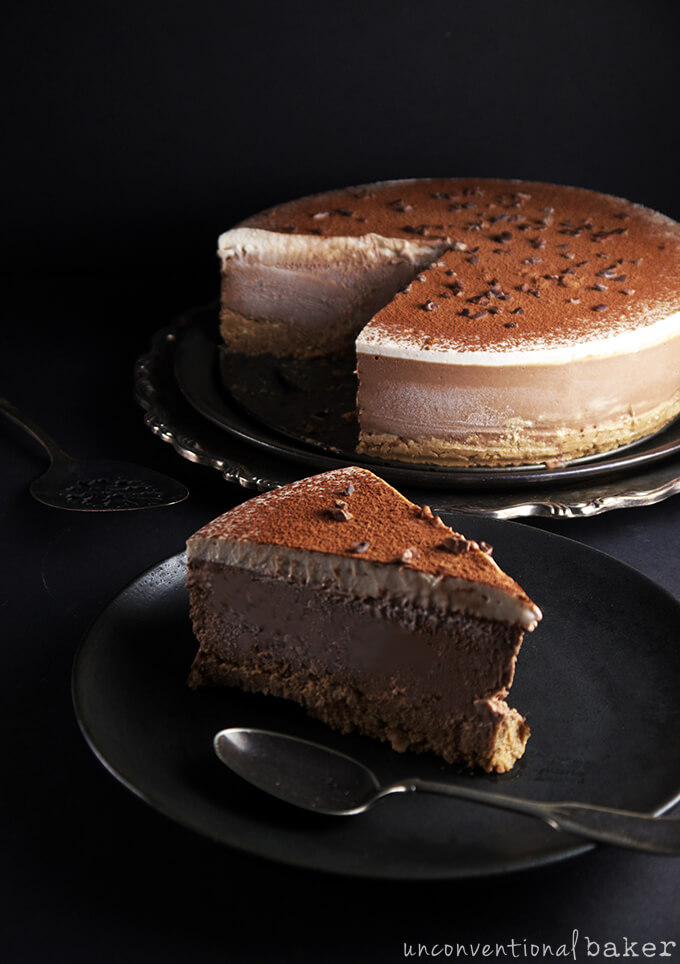 No coffee dessert round up would be complete without tiramisu. The fact that this version is raw vegan still blows my mind!
Raw Vegan Tiramisu from Audrey at Unconventional Baker *GF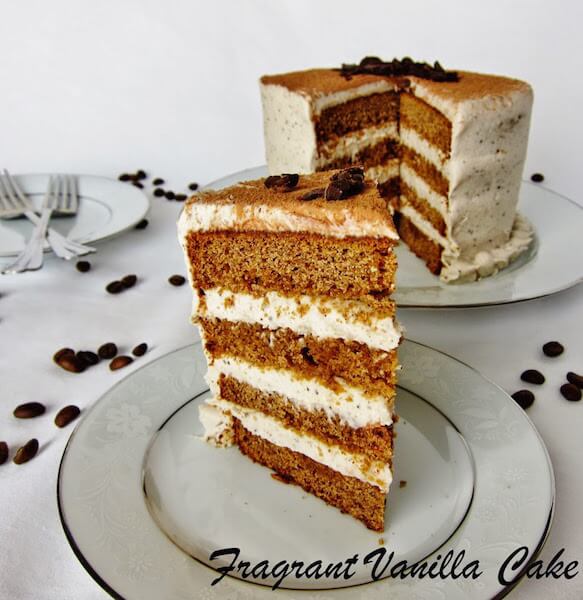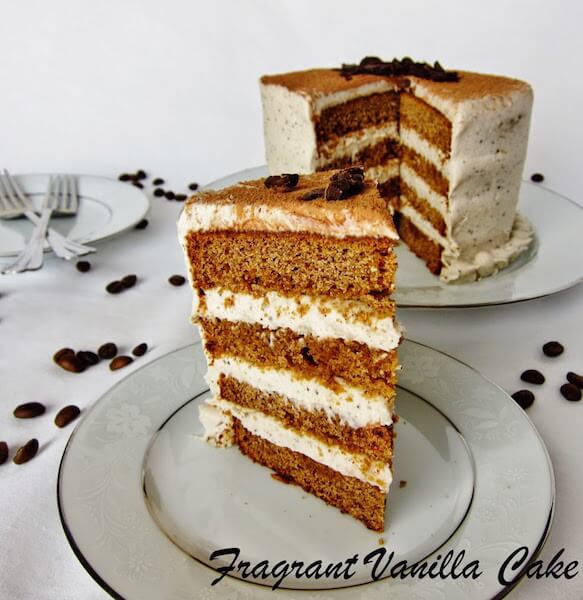 Another tiramisu recipe just to be safe. This one is layered to ensure you are eating with your eyes as well.
Vegan Tiramisu Layer Cake from Amy at Fragrant Vanilla Cake *GF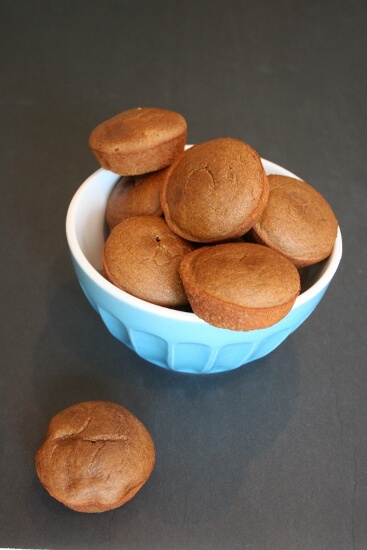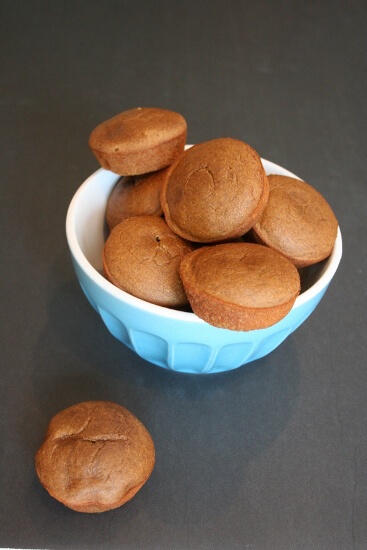 Coffee wasn't enough to get you out of your morning slump? Then grab one of these muffins to brighten your day!
Banana Coffee Muffins from Megan at Fitting into Vegan *GF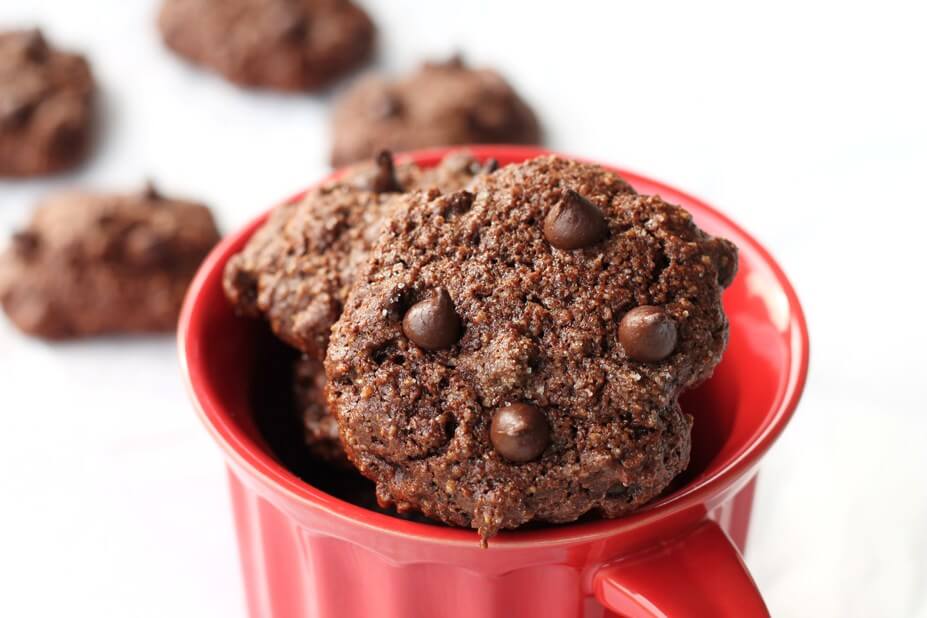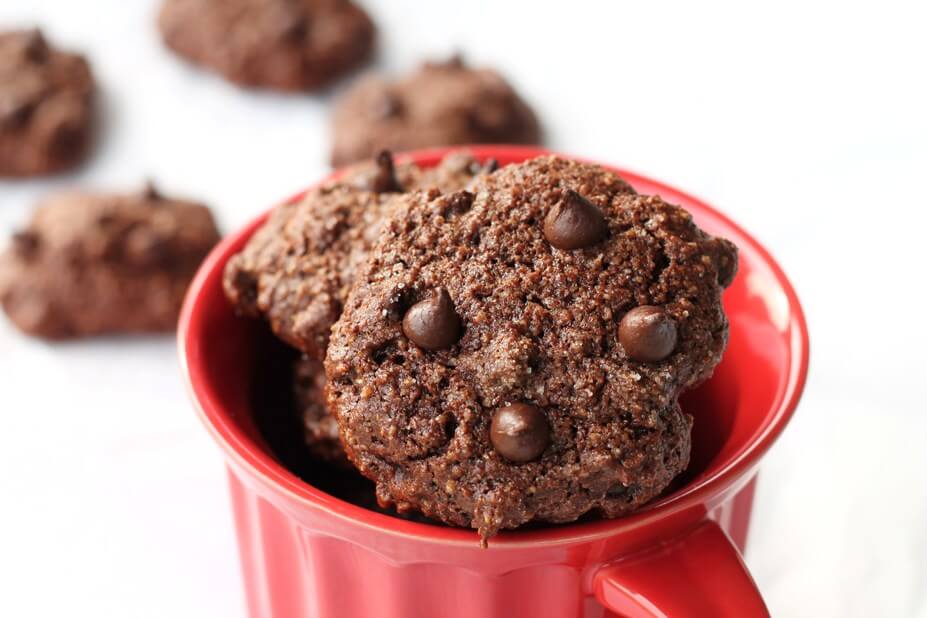 Chocolate+Espresso+Almonds = One tasty cookie creation! 
Double Chocolate Espresso Almond Cookies from Brandi at The Vegan 8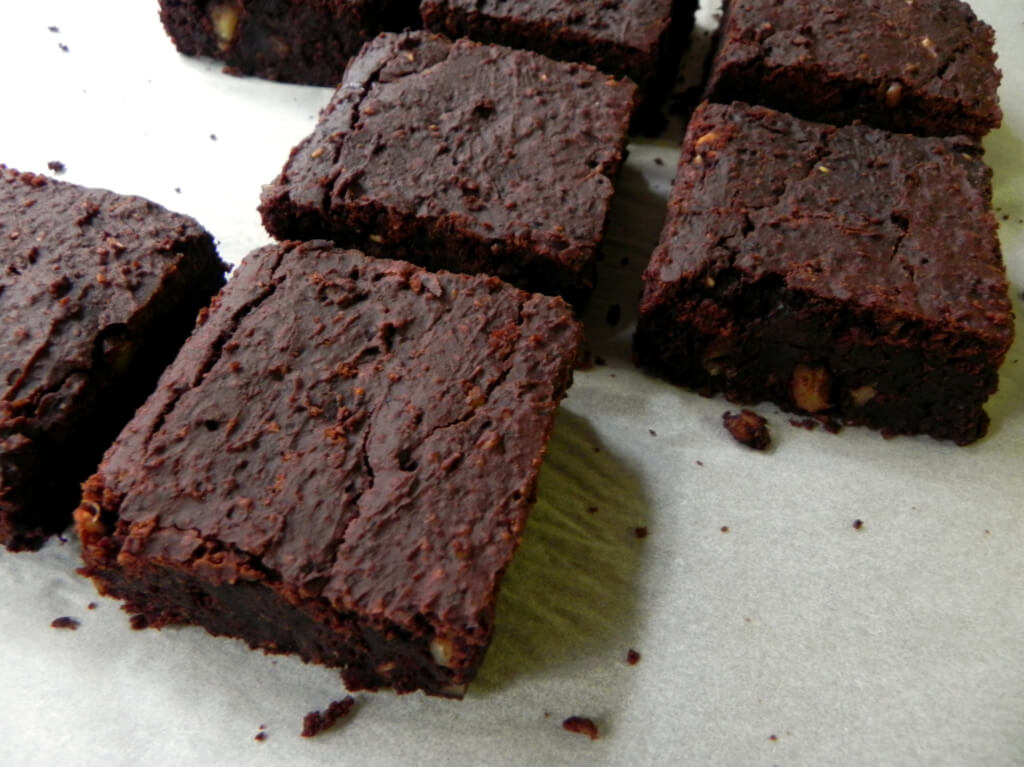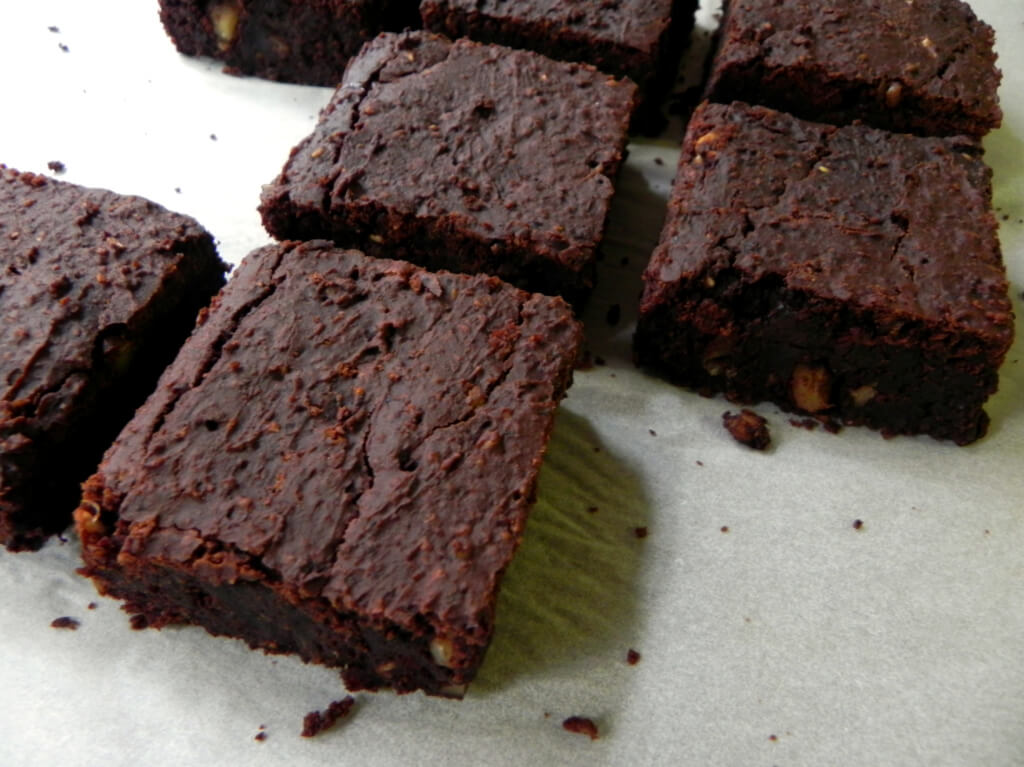 Not only are these gluten-free, made with coffee, and chocolate, they are also completely flourless!
Fudgy Pumpkin Flourless Black Bean Brownies from Ceara at Ceara's Kitchen *GF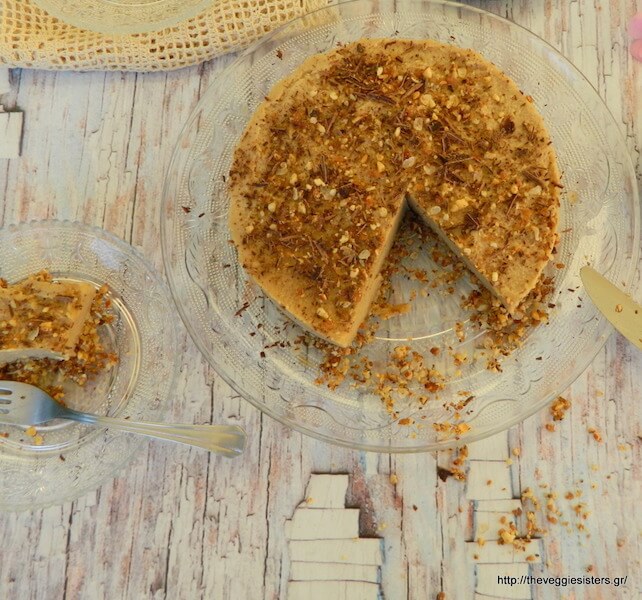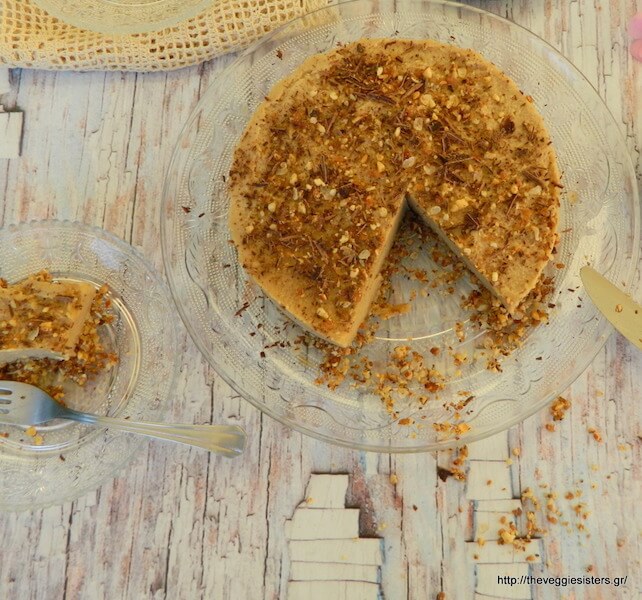 Everyone knows how much I love vegan cheesecakes. I've been meaning to do a coffee cheesecake for the longest time. The Veggie Sisters beat me to it and made this incredible looking hazelnut coffee cheesecake that I've been drooling over all week. 
Vegan Hazelnut Coffee Cheesecake from Lenia & Manousina at The Veggie Sisters *GF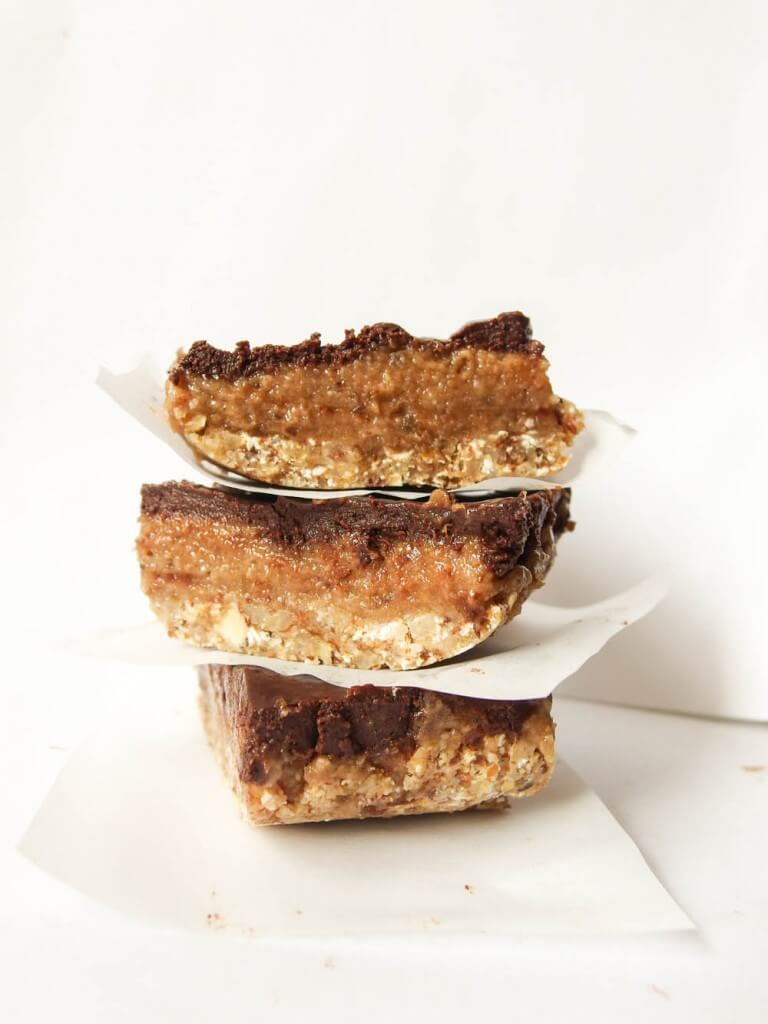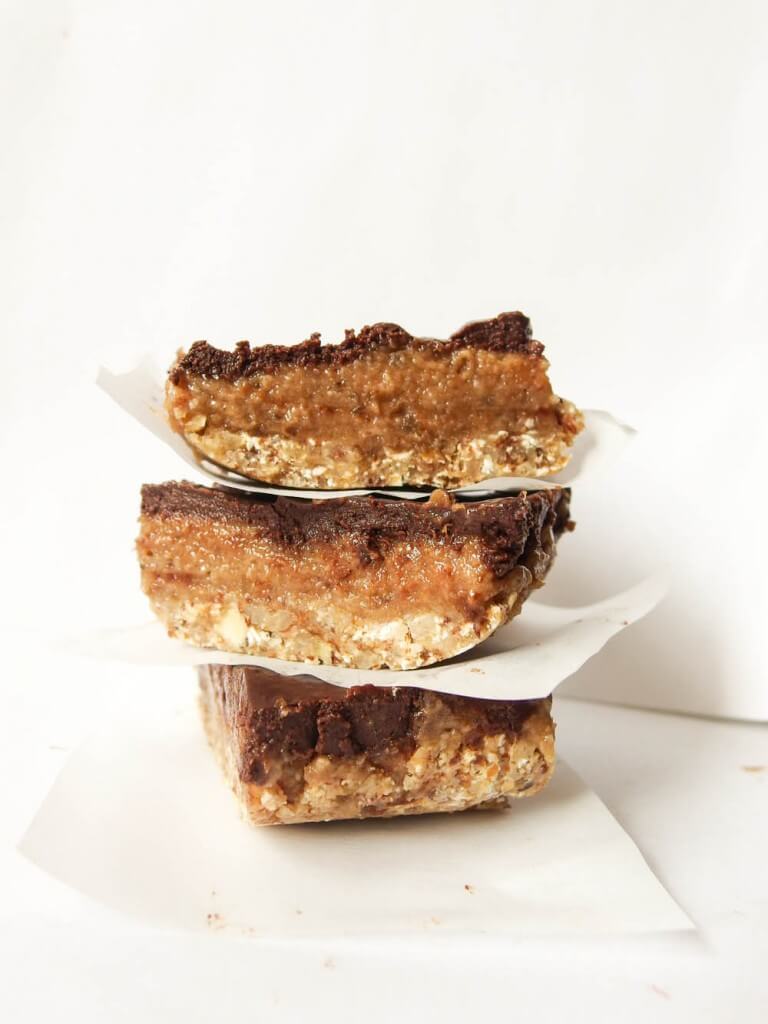 Perfectly gooey goodness with lots of chocolate and coffee :)
Date Caramel Mocha Bars from Shannon at Yup..it's Vegan! *GF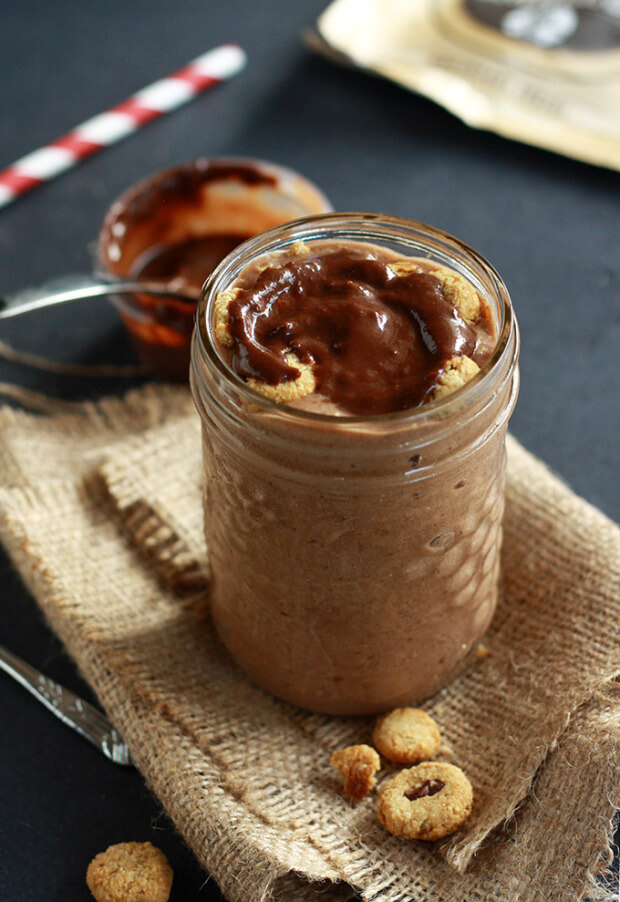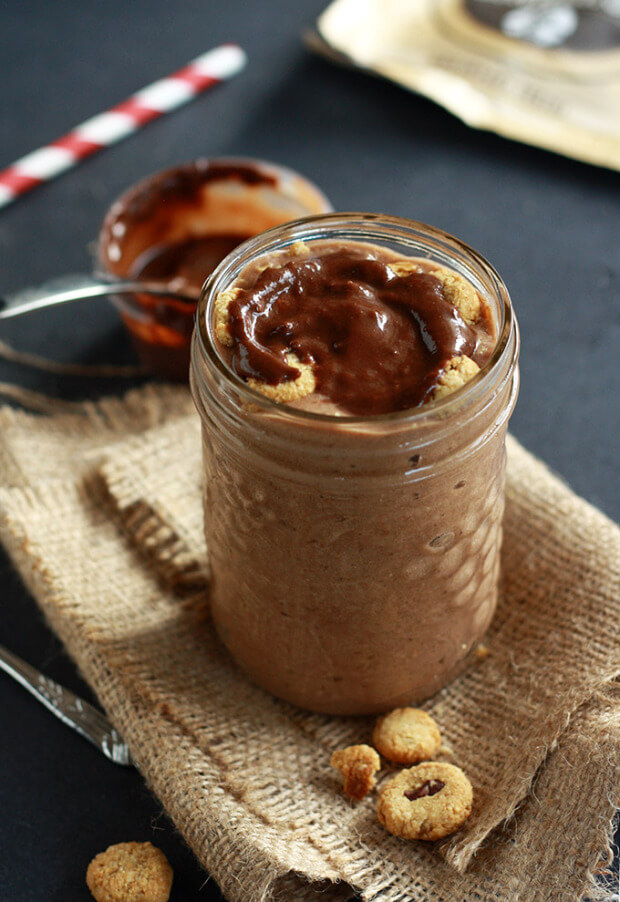 Now for those that would still rather just drink their coffee…at least do it in a creative way like with this shake!
Almond Cookie Crisp Mocha Shake with Fudge Sauce from Leah at Love me, Feed me
Whew! We made it through and I'm craving coffee more than ever. Oh, and lots of chocolate! Here's one more recipe for Drop Dead Coffee Brownies from me to top off your list of coffee desserts to try.
Interested in some other round ups? Check out these: