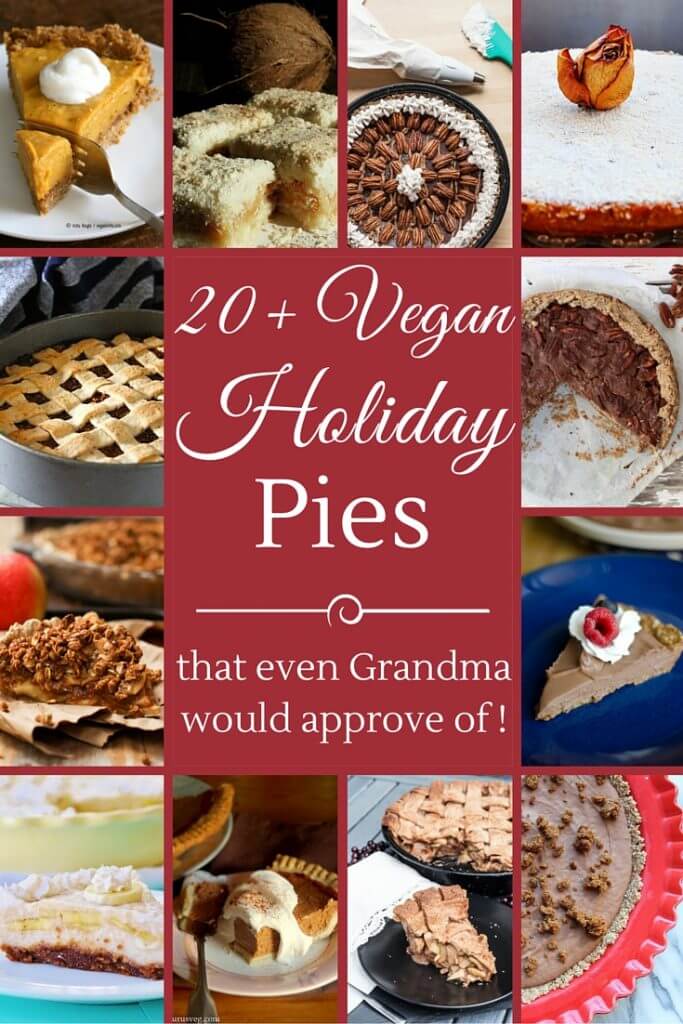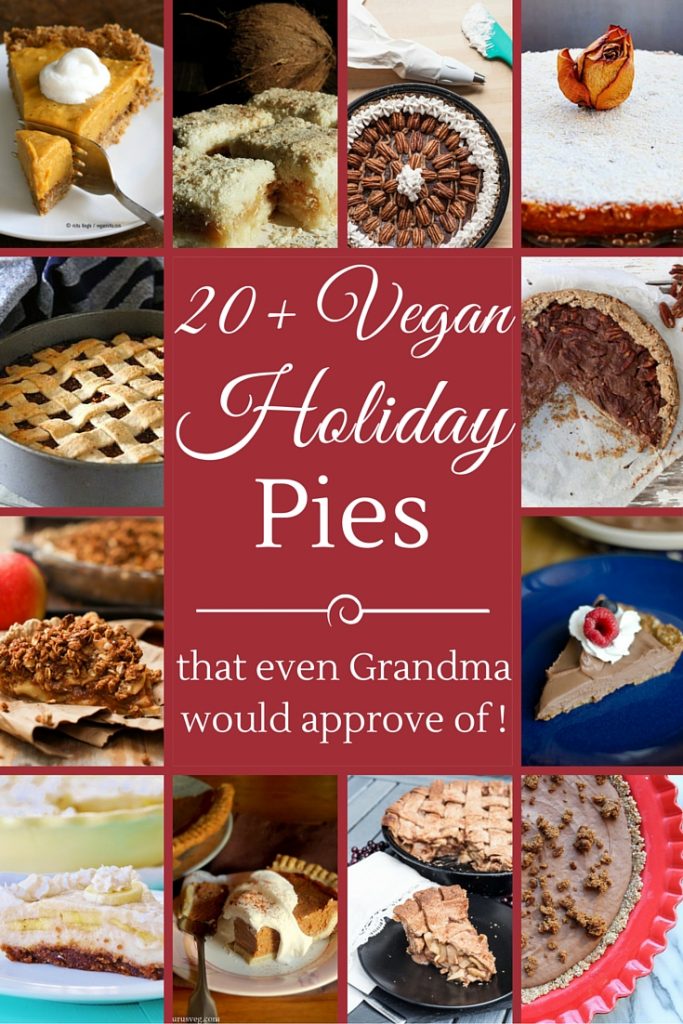 Thanksgiving is in a couple days and if you are like most people you are frantically looking for a tasty vegan pie to make. Obviously, not just any old pie. That definitely would not do.
Chances are not everyone you are inviting to Thanksgiving is vegan. If you do have only vegan guests, then kudos to you! I can't for the life of me find a way to make my grandma or dad vegan though.
However, that is all the more reason to make sure you make such an amazing vegan pie that they leave thinking, "Holy Shmoly Guacamole! That's the best pie I've ever eaten! Never knew vegans could eat delicious food".
I decided to make that whole process of googling vegan pie images, only to find that pie you really like isn't vegan, easier for you. I compiled a list of vegan holiday pies that are perfect for this upcoming Thanksgiving but obviously also for Christmas and any time in between that :)
Looking for a good pecan, pumpkin, apple, chocolate or banana pie? This is the list you'll want to go through.
Plus there's more! If the settlers and the Wampanoag people had a peanut butter pie at the first Thanksgiving, I'm sure they would have been dancing for joy and all future Thanksgiving might have looked a lot different. Just imagine, not a Thanksgiving dedicated to stuffing your face to the point where even your sweatpants won't hold in your gut but an all night dance party with pie! I know which one I would probably prefer…
Nevertheless, you are probably still in need of a pie recipe and have been horribly distracted by my absurd tangents :)
Have a look around and be sure to let the other bloggers know if you have made their pie. Bloggers love comments!
All pies are vegan and those that are also gluten-free are marked. Enjoy!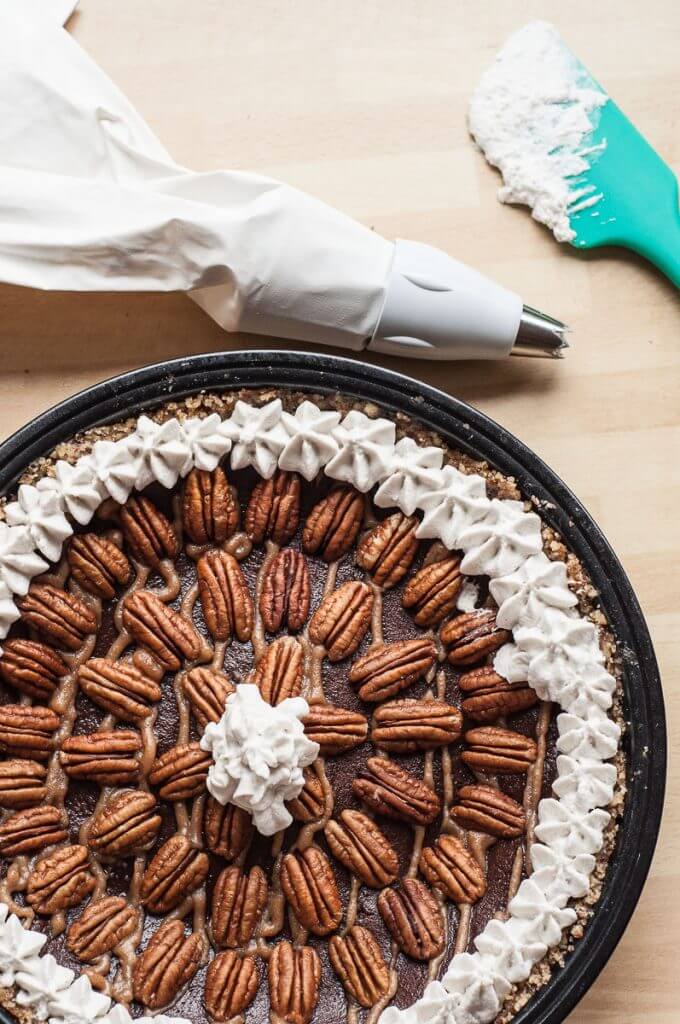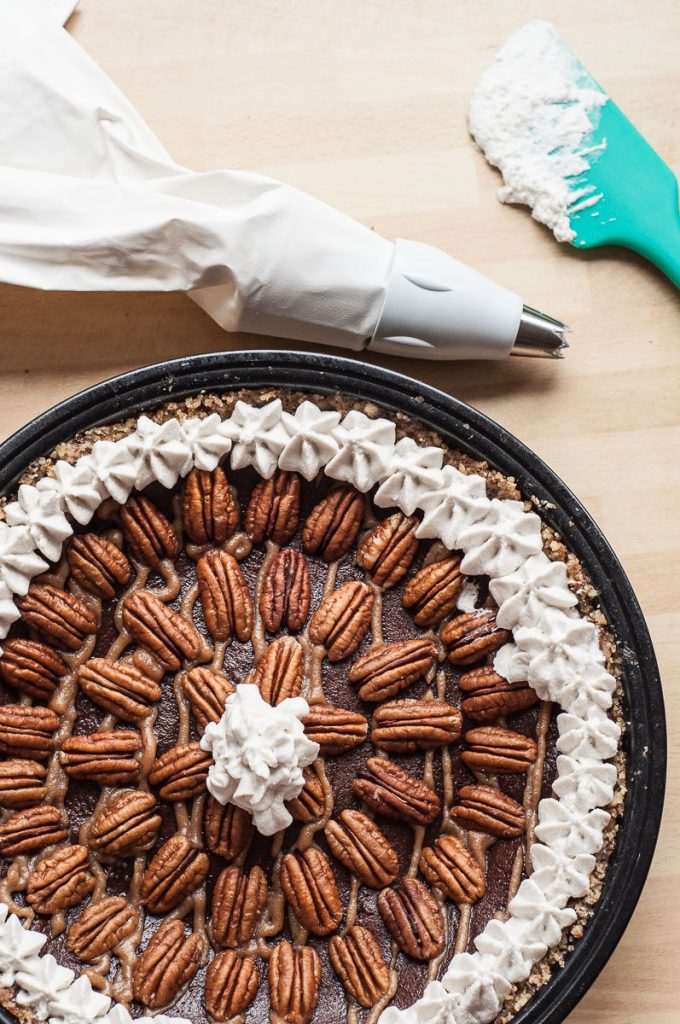 Chocolate Caramel Pecan Pie from Vegan Family Recipes *Gluten-free
Chocolate Cherry Mousse Pie from Jenny at The Lazy Vegan Baker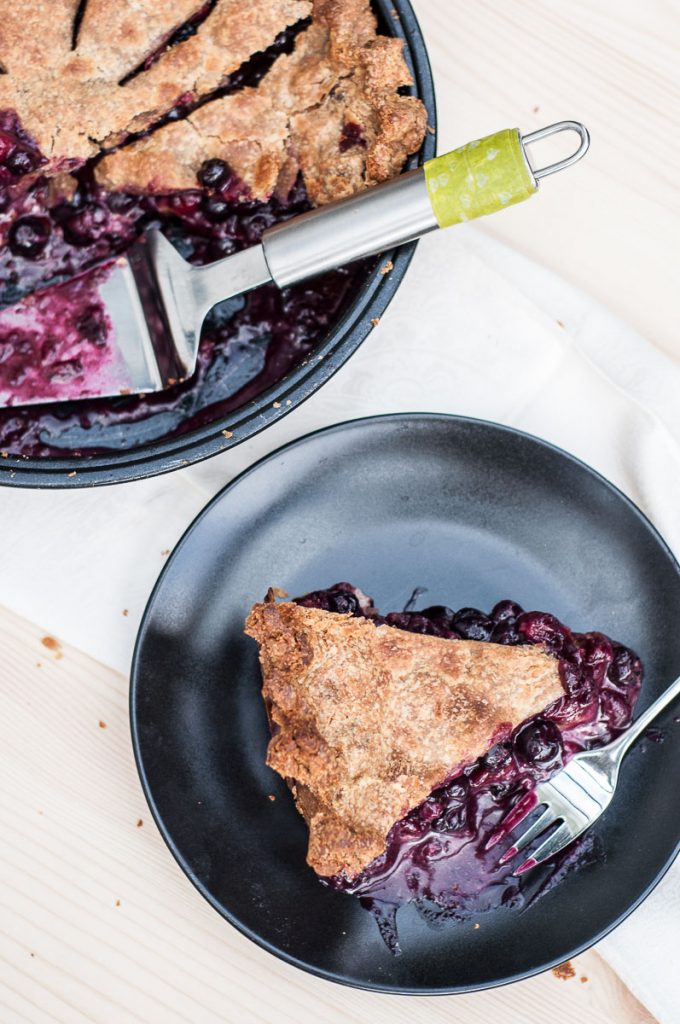 Blueberry Cranberry Pie from Vegan Family Recipes
Vegan Blueberry Pie from Jenny at The Lazy Vegan Baker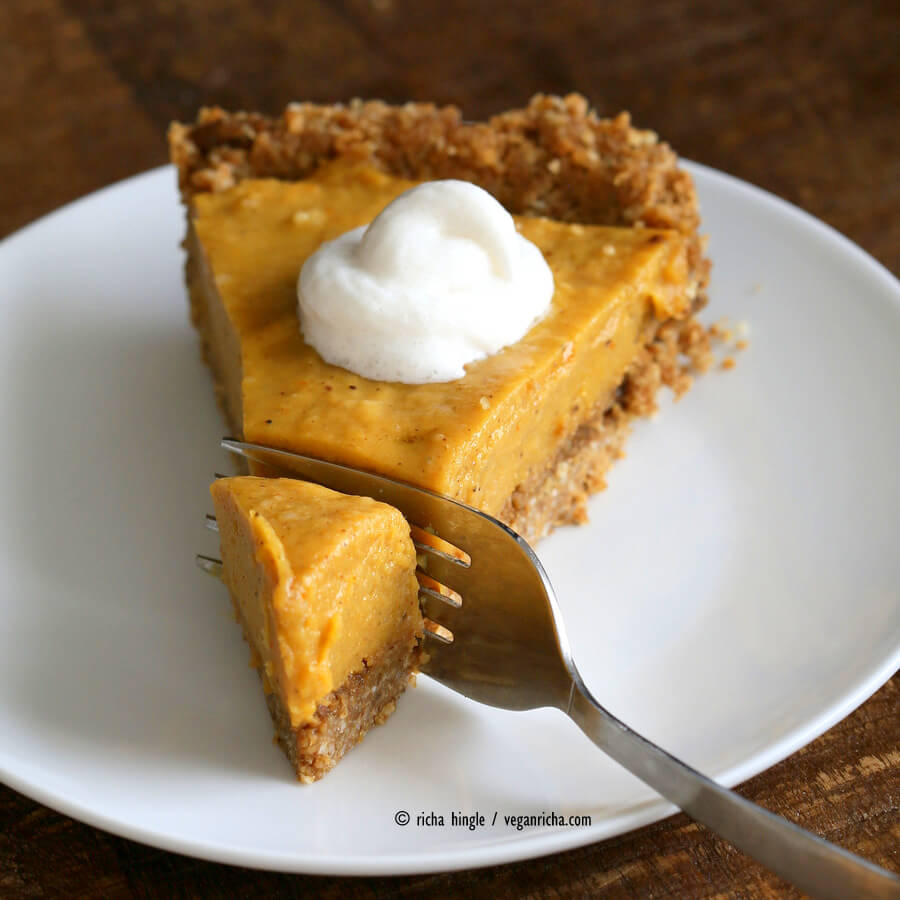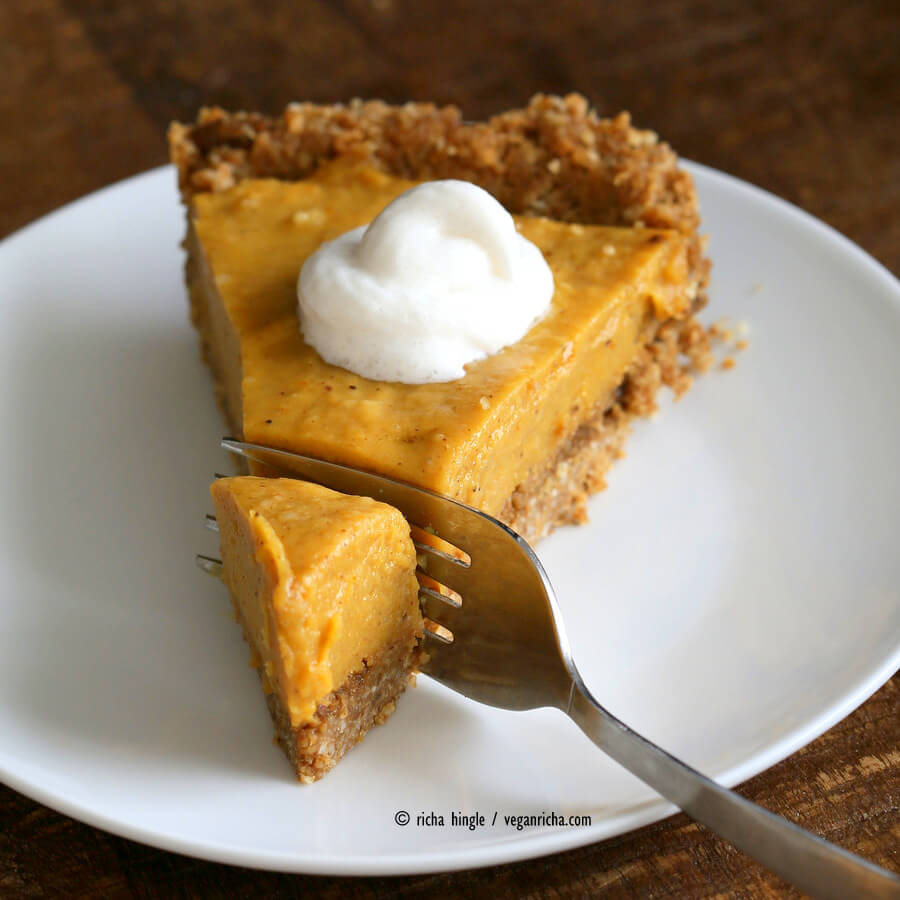 No Bake Vegan Pumpkin Pie with a Gluten Free Crust from Richa at Vegan Richa *Gluten-free
Chocolate Pumpkin Pie from Richa at Vegan Richa *Gluten-free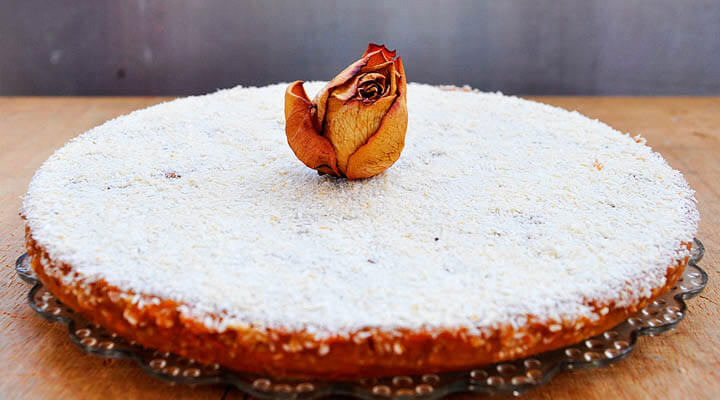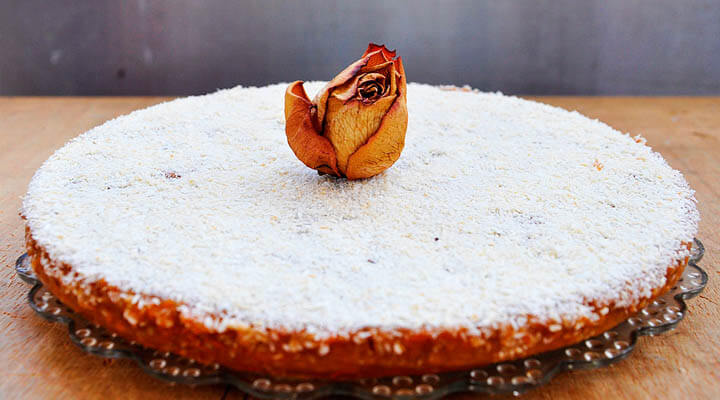 Crustless Pumpkin Pie with Coconut from Ruxandra at Gourmandelle *Gluten-free
Vegan Maple Bourbon Pecan Pie from Vicky and Ruth at May I Have That Recipe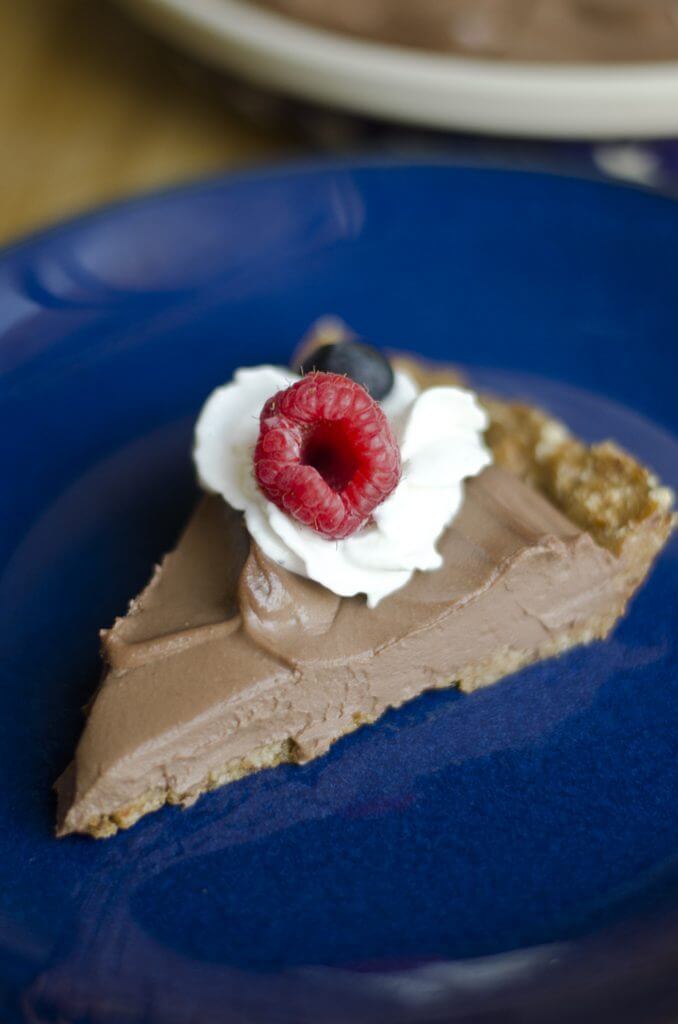 Chocolate Mousse Pie from Sarah at Live Eat Learn
Frozen Peanut Butter Pie from Tarashaun at Blender babes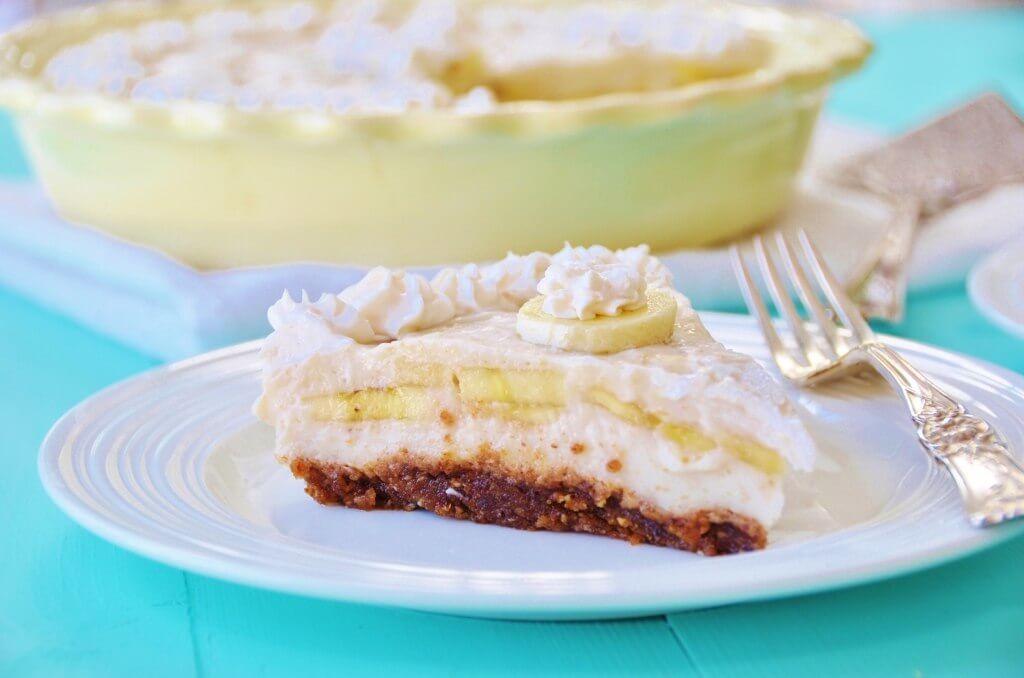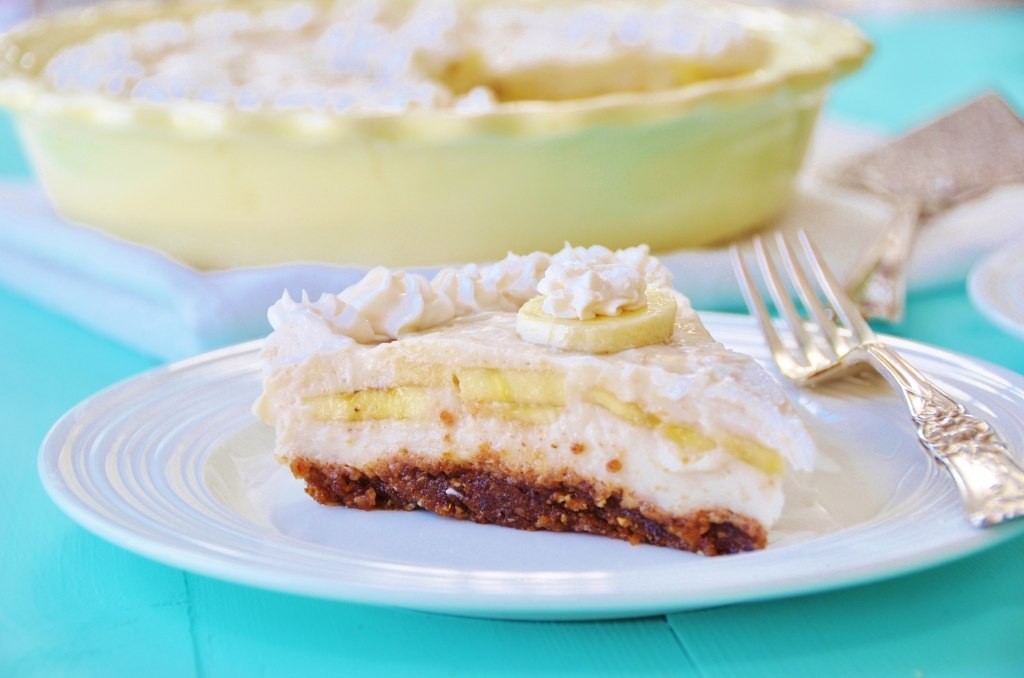 Vegan Banana Cream Pie from Linda and Alex at Veganosity *Gluten-free
Pumpkin Chocolate Pie from Sarah at The Seasonal Diet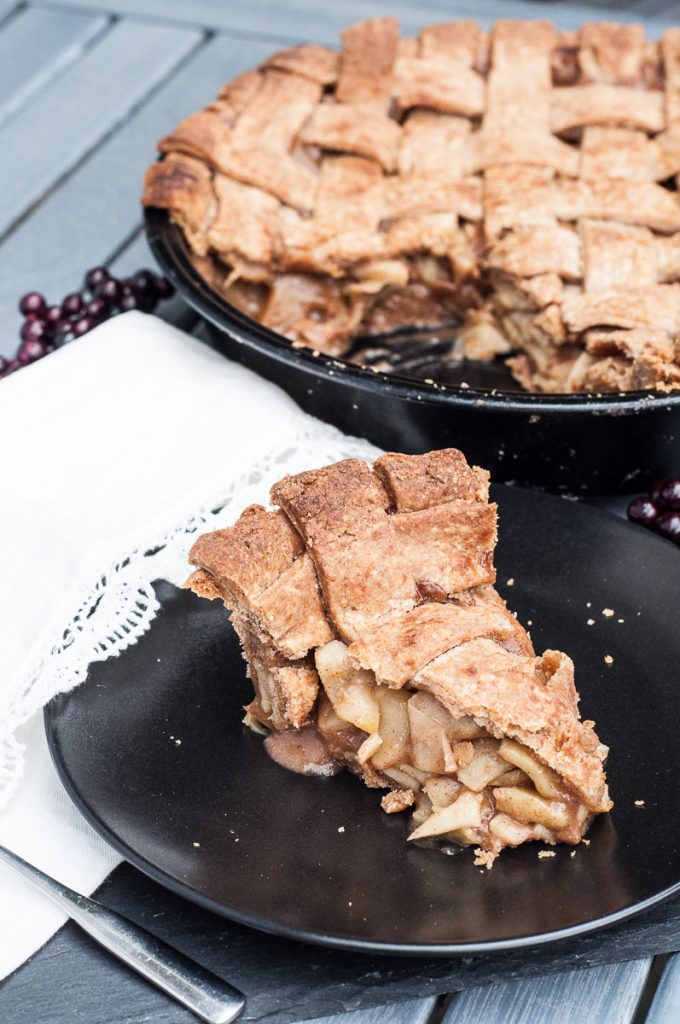 Vegan Whole Wheat Apple Pie from Vegan Family Recipes
Vegan Chocolate Hazelnut Pie from Ceara at Ceara's Kitchen *Gluten-free
No Bake Pumpkin Pie with Gingerbread Hazelnut Crust from Jenn at Veggie Inspired *Gluten-free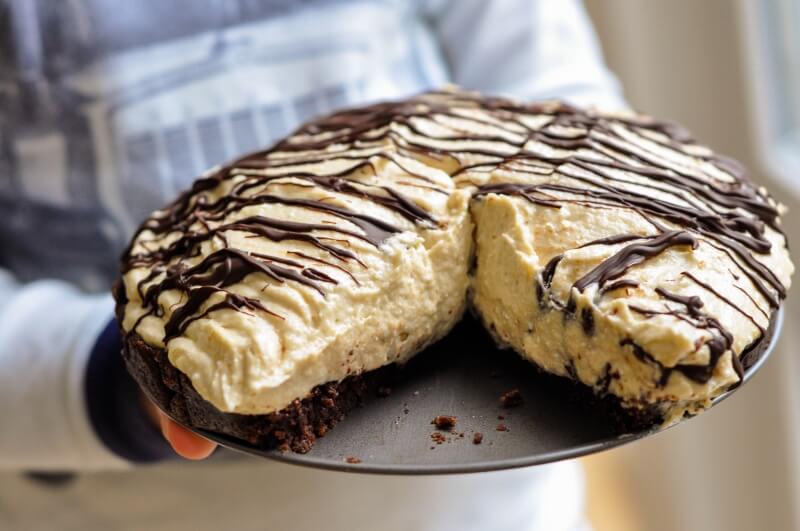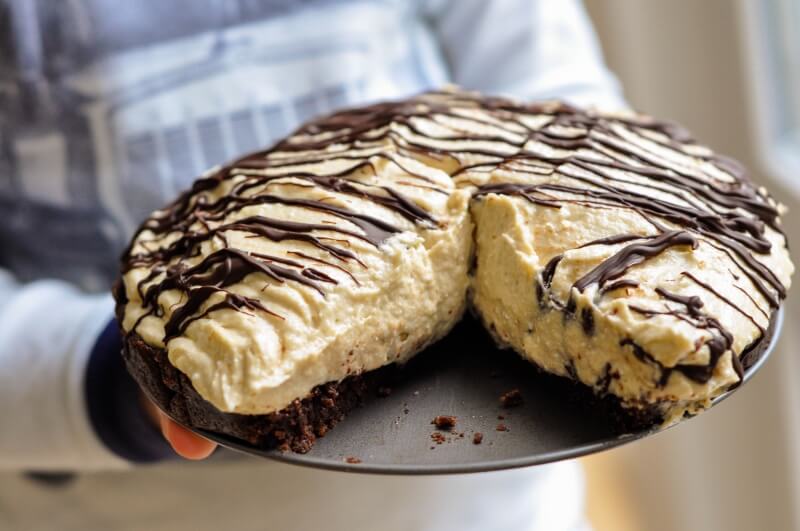 No Bake Peanut Butter Mousse Pie from Vegan Family Recipes *Gluten-free
Vegan Coconut Apple Pie from Jasmin at Jasmin Cook Book
Pecan Pie from Laura at Chronicles of Passion *Gluten-free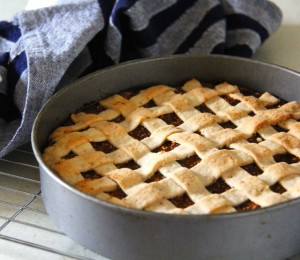 Fig-a-licious Pie from Trinity at Trinity Conscious Kitchen *Gluten-free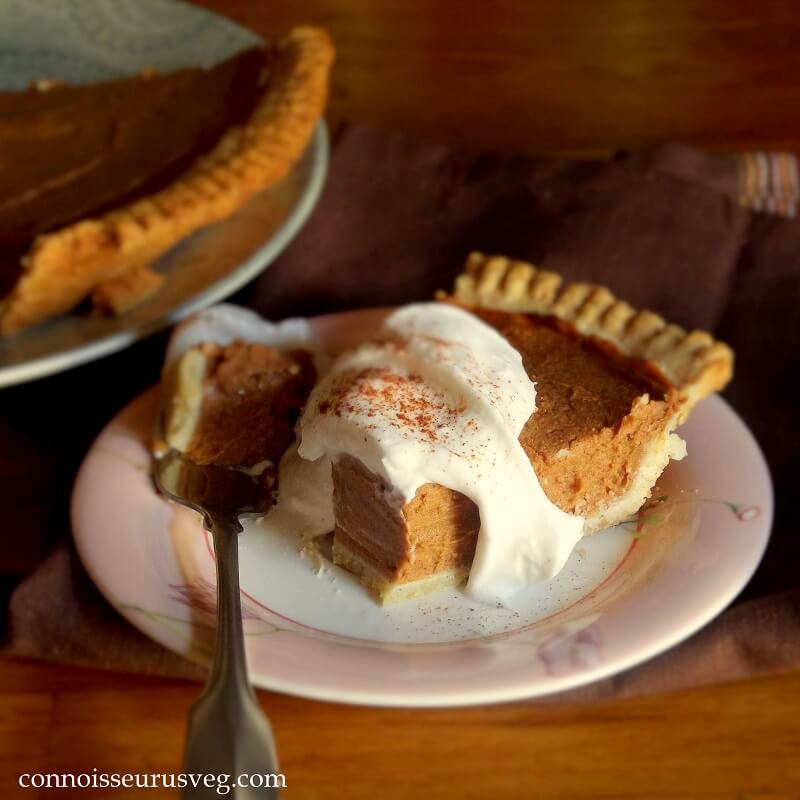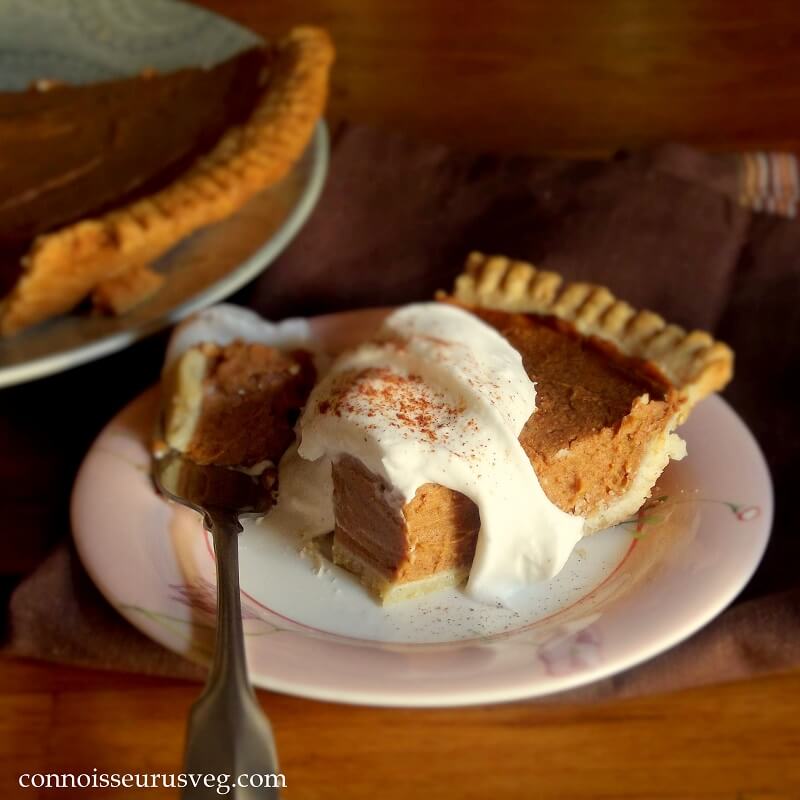 Chai Spiced Sweet Potato Pie from Alissa at Connoisseurus Veg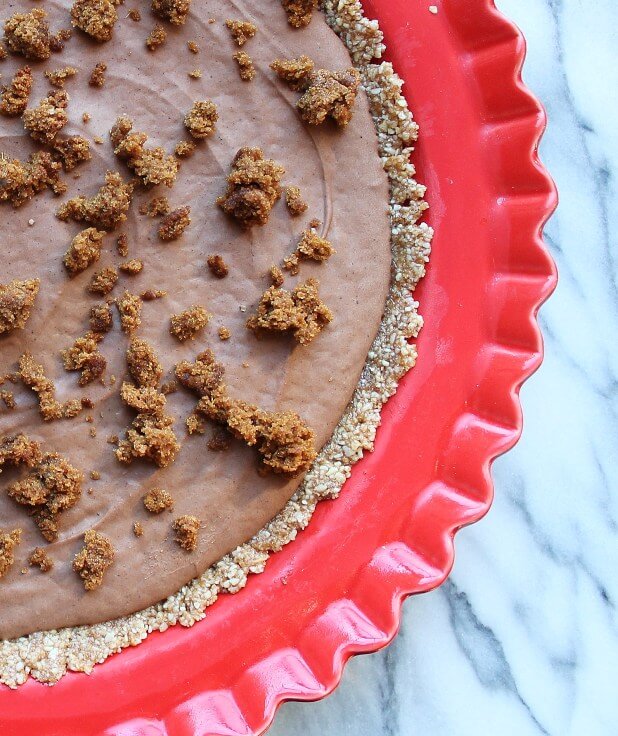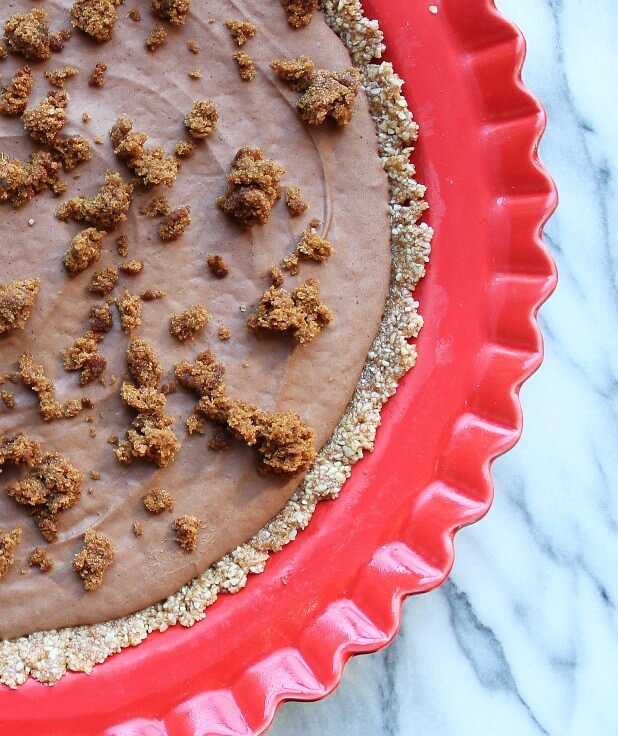 No Bake Chocolate Gingersnap Mousse Pie from Brandi at The Vegan 8 *Gluten-free
Banana Pumpkin Pie from Natalie at Feasting on Fruit *Gluten-free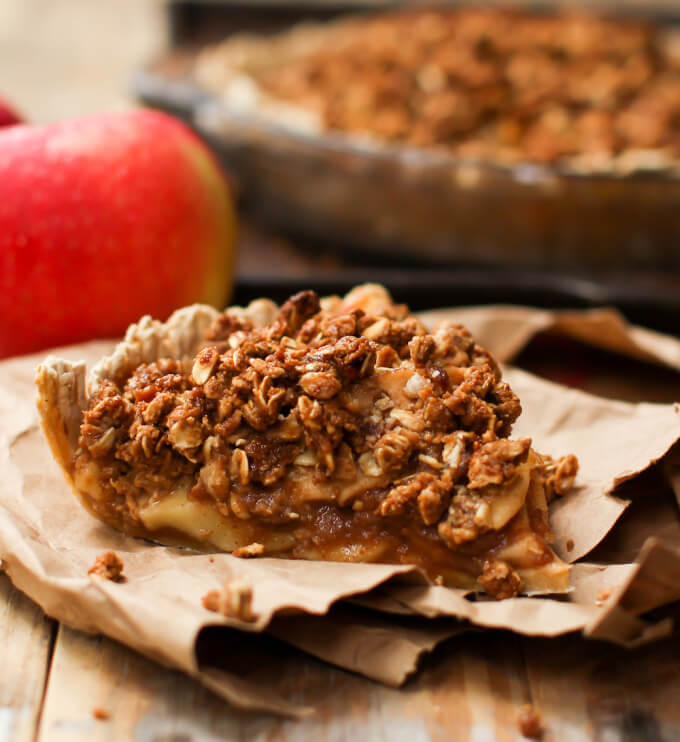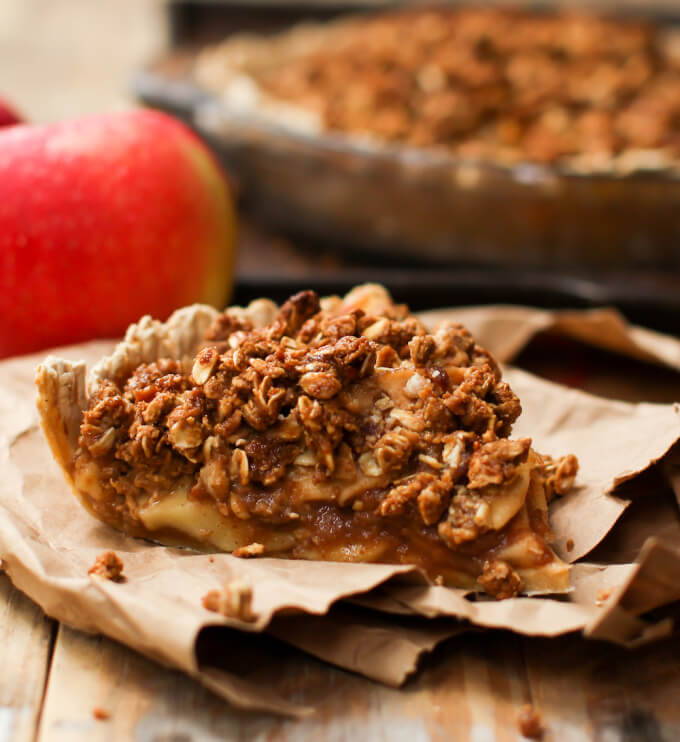 Caramel Apple Crumble Pie from Natalie at Feasting on Fruit *Gluten-free
Phew! You made it! Hopefully, without licking your screen…