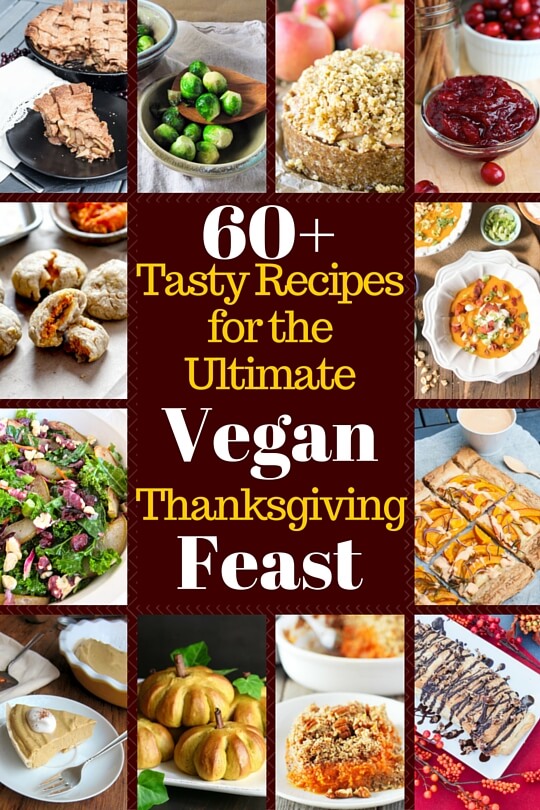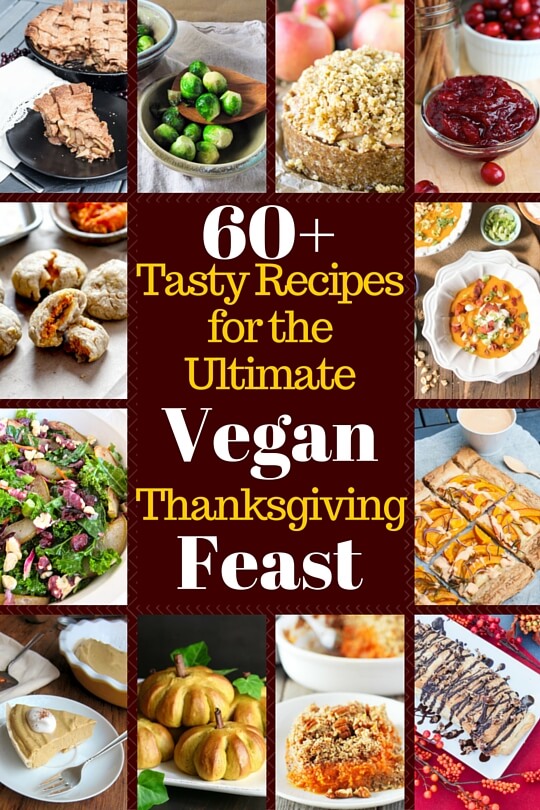 Thanksgiving is right around the corner! I have no idea how these holidays always creep up on me. This year, I decided I would make sure to plan ahead. To help you plan ahead as well, here are a few tips to have a successful vegan thanksgiving feast!
Plan a menu!
Write down a list of which recipes you plan on making, if you are doubling the recipe, and what ingredients are needed. Take note of any ideas you have whether it be place settings, music, recipes, or how you will make sure Uncle Bobby stays happy the whole time.
Cook confidently.
Give your recipes a test run a few days or even weeks in advance. I'm all for trying out new recipes but if you are hosting a big Thanksgiving dinner then this isn't the time. Cookies, salads, sauces, and most soups are pretty straightforward and you can probably get away with not testing those out first. Test any new, big, or complicated recipes out first though. There's nothing worse than trying out a recipe the day of and it failing completely or finding out that the cook time isn't really 30 minutes but 3 hours!
Cook ahead!
If you can make an entire recipe the day before Thanksgiving then do that! Dips, apple chips, and some salads can easily be made in advance. If that is just not possible, then at least try to do some prep work ahead of time. Cut up veggies and fruits that you might need for the next day. Put them in ziploc bags and keep them in the fridge to keep veggies fresh and crisp for the next day.
Know everyone's dietary restrictions, allergies or preferences.
Be sure to double check if anyone has nut or gluten allergies. Ask if others are gluten-free vegan, raw vegan, paleo, oil-free. Plan to at least have 1 appetizer, 2 sides, 1 entree, and 1 dessert that everyone can eat. Being vegan you definitely build some sympathy to those who can't eat what's being served. I once went to a BBQ where all I was able to eat was watermelon. Even the salads were slathered in mayonnaise and had bacon bits. Not fun.
Ask and accept help.
When most people ask if they can bring something, they aren't asking just to be polite. Most people like bringing dishes to Thanksgiving. Accept their help! Ask others to bring a appetizer, salad, side, or dessert. Anything that doesn't need to be heated up again in the oven. There's nothing worse than having 5 people bring 5 dishes that all still need to be baked. Unless you have 5 ovens in your kitchen…then this obviously doesn't apply to you :)
Don't depend on help.
This might seem like the exact opposite of #4 but let's be honest, people forget. Just because Sally said she would bring 2 salads and that you don't need to make any, doesn't mean it will happen. Life sometimes gets in the way. Sally's twin toddlers locked her out of the house and now she can't bring a salad or she got no sleep the night before so she simply forgot. It happens. Sure, everyone could manage without a salad if they needed to but have a back up plan just in case. Have some extra lettuce and veggies in the fridge just in case you need to make a last minute salad.
Start cooking early.
Most guests and family members won't mind waiting for dinner, especially if you have enough appetizers. However, no one wants to wait until 10 pm to start eating dinner. Give yourself plenty of time to make the recipes, have a glass of wine, and get dressed at some point (showering wouldn't hurt either).
More is better than less.
Thanksgiving is basically the holiday of leftovers. Most people want to take a slice of pie (or an entire pie) home with them and there is nothing better than turning mashed sweet potatoes into potato pancakes the next day. That's why it's so important to make slightly more than you think you might actually need. Better to have leftovers than hungry friends and family :)
To help you out with all your planning. I've looked high and low, near and far, and got some of my favorite vegan food bloggers on board to share some of their most popular Thanksgiving recipes. I've split these up into appetizers, side dishes, entrées, and desserts to make the process of looking for those fitting recipes easier.
All recipes are vegan.
Gluten-free recipes are marked (there are a ton!).
Vegan Thanksgiving Appetizers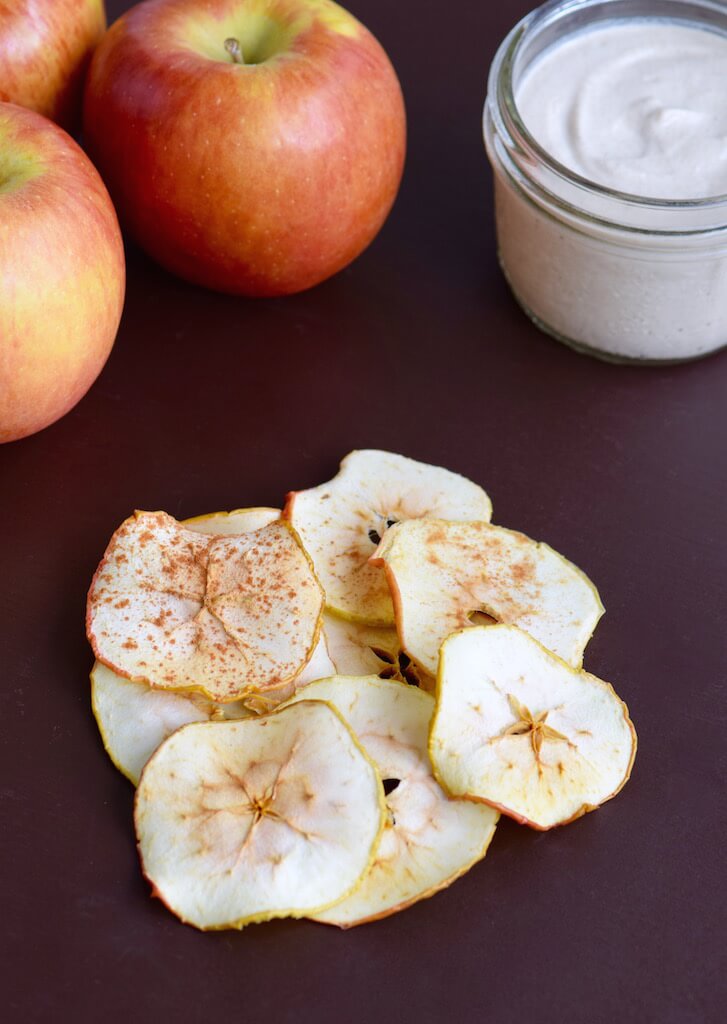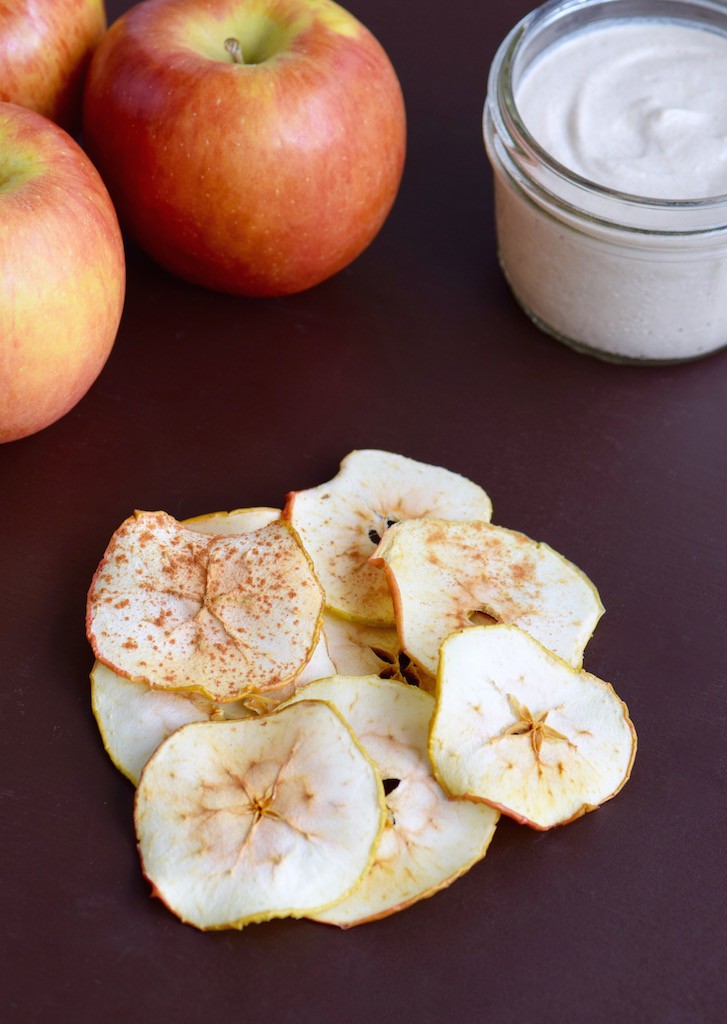 Baked Apple Chips with Cashew Cinnamon Dip from Kelly at Tasting Page *Gluten-free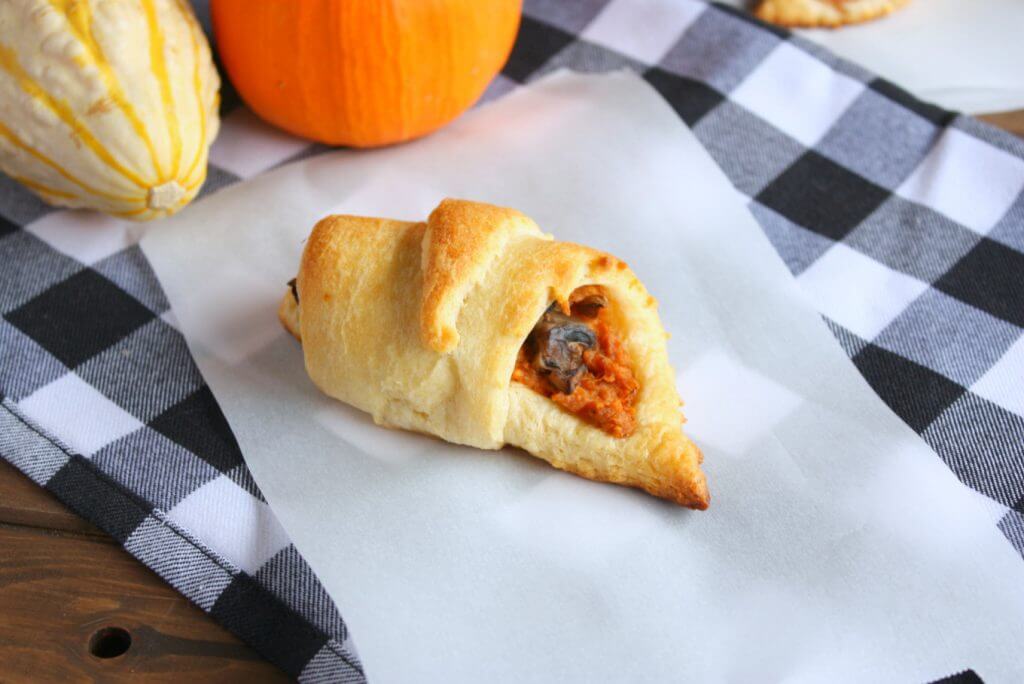 Savory Sweet Potato Fall Crescent Rolls from Jenn at Peppers and Peaches
Creamy Cranberry Salsa Dip from Jenn at Veggie Inspired *Gluten-free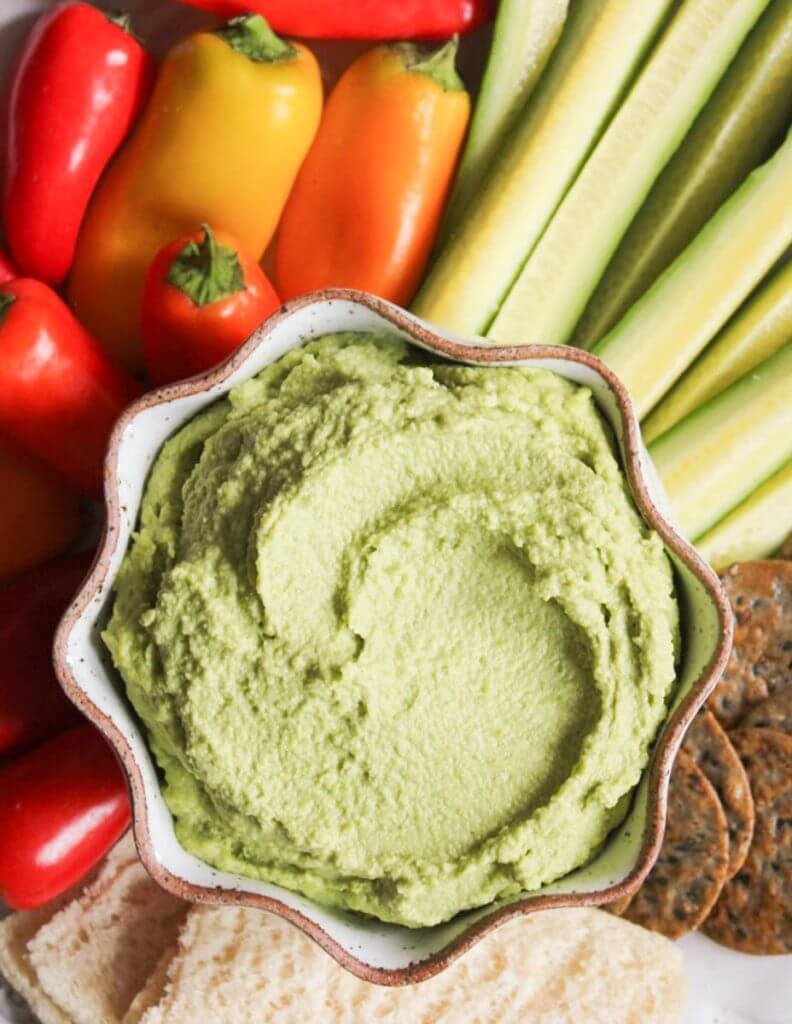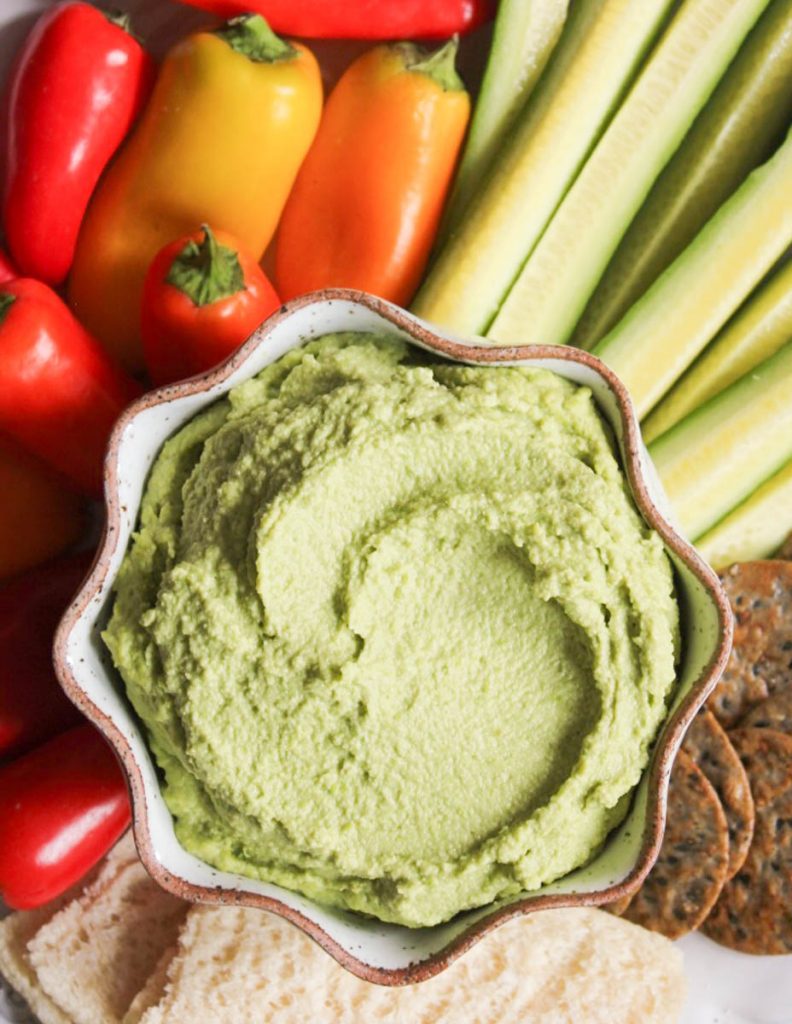 Easy Edamame Dip by Serena from Domesticate Me *Gluten-free
Garlic and Sun-dried Tomato Cheese Ball from Carolyn at PeaceMeal xo *Gluten-free
Walnut and Wild Rice Stuffed Portobellos from Alissa  at Connoisseurs Veg *Gluten-free
Pumpkin Soft Pretzel Bites from Sarah at Fried Dandelions
Pumpkin Hummus from Annie at VegAnnie *Gluten-free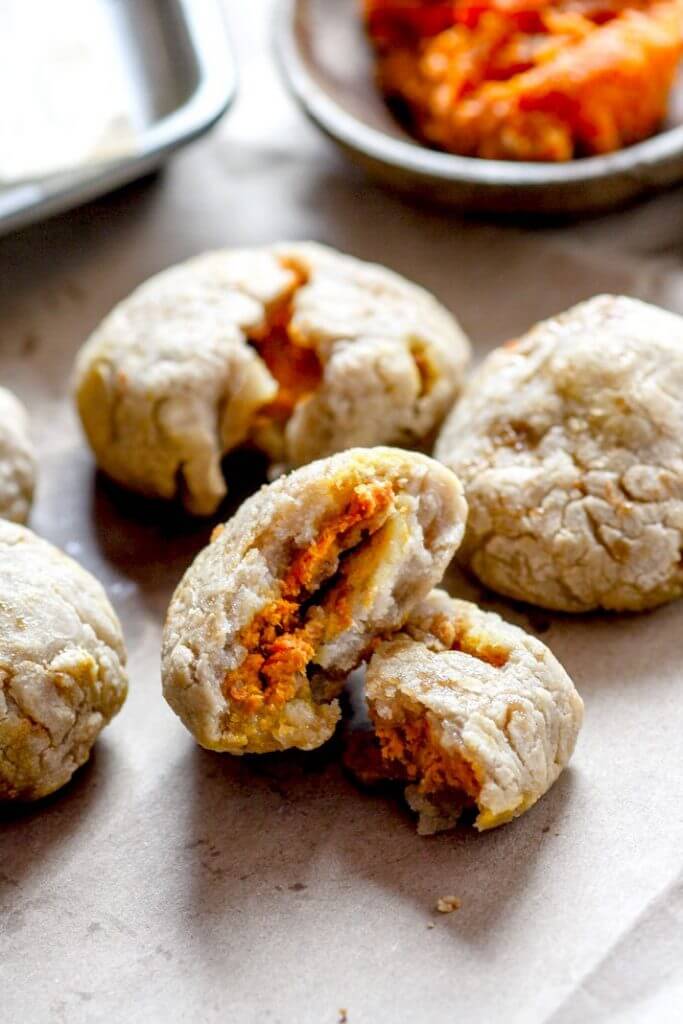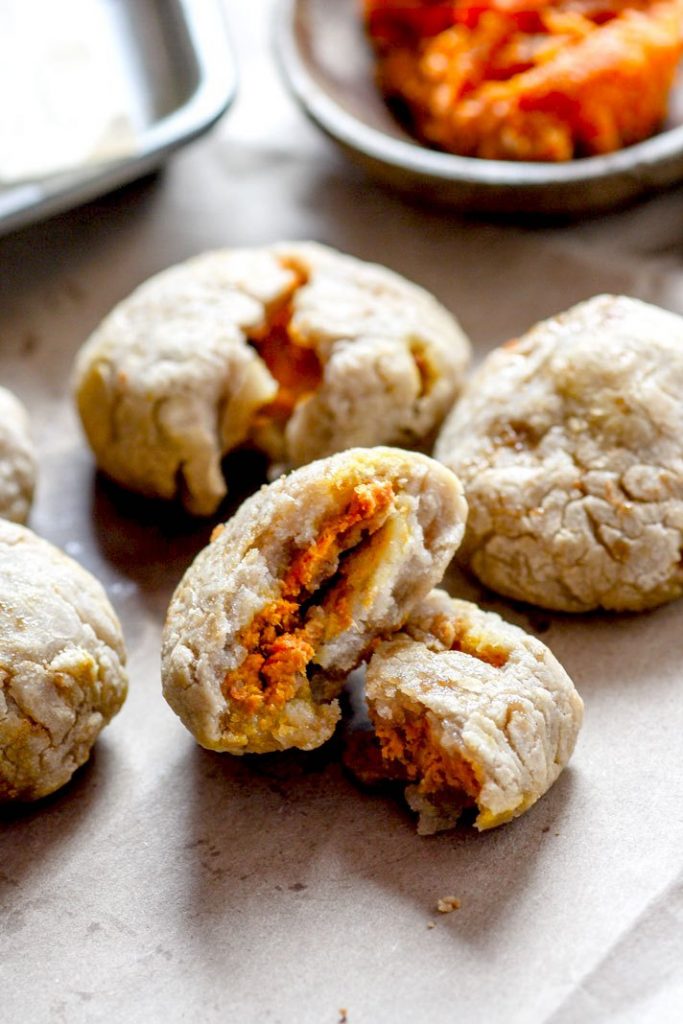 Pumpkin Stuffed Dough Balls from Lindsay at Cotter Crunch *Gluten-free
Vegan Thanksgiving Side Dishes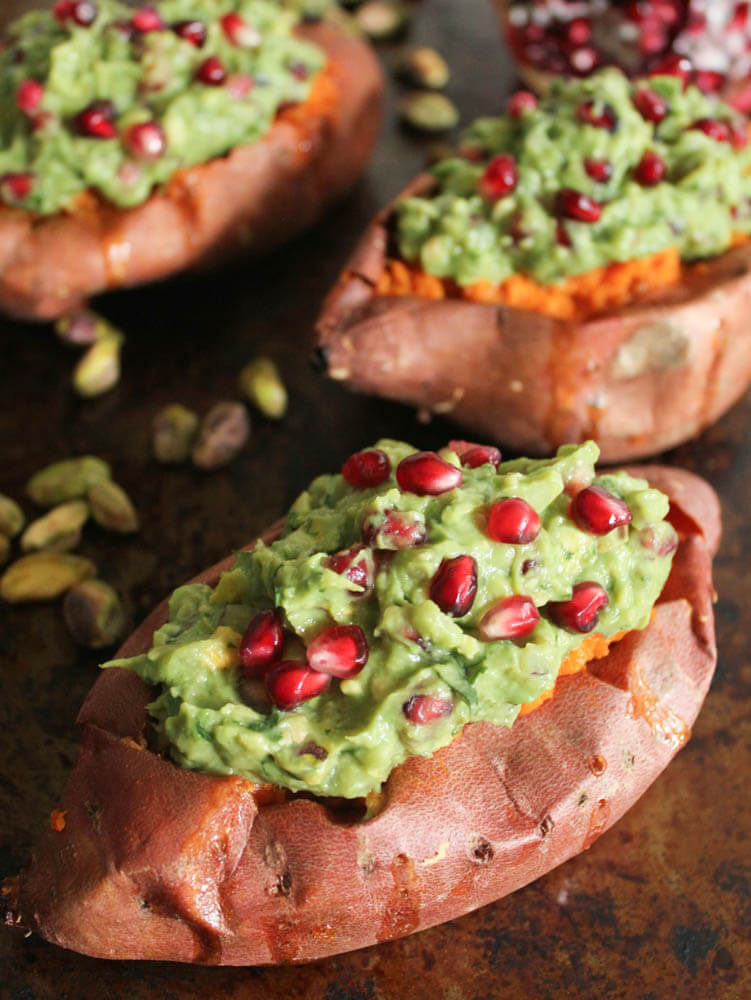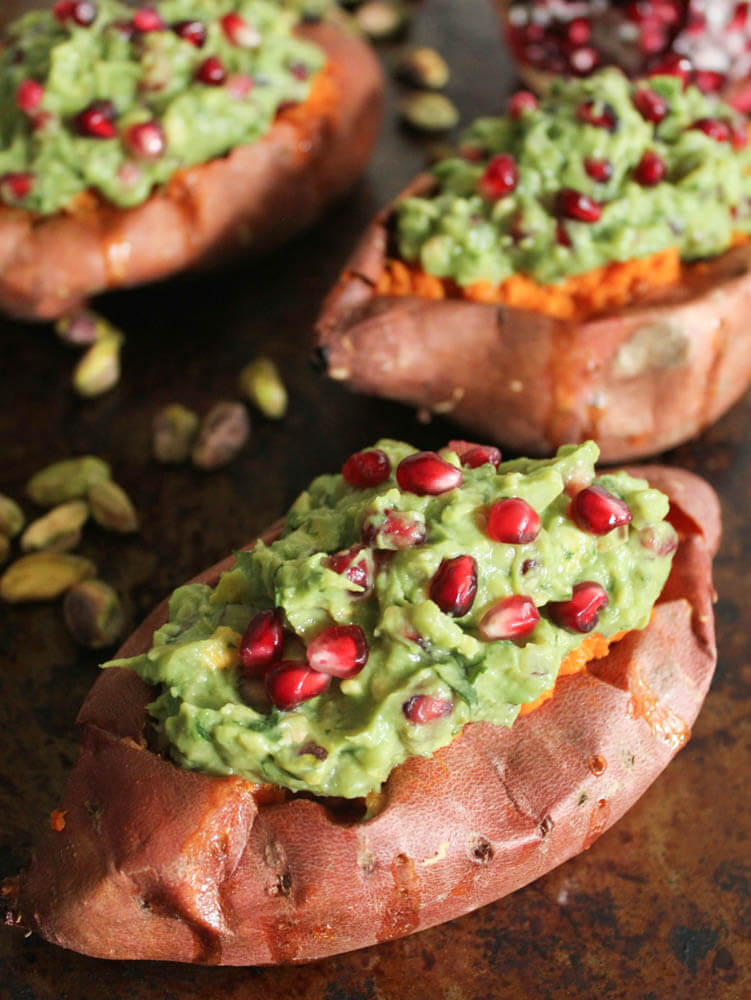 Chipotle Mashed Sweet Potatoes with Pomegranate Pistachio Guacamole  from Serena at Domesticate Me *Gluten-free
Roasted Brussels Sprouts & Apples with Caramelized Onions and Pistachios from Cadry at Cadry's Kitchen *Gluten-free
Cranberry Orange Salsa from Cadry at Cadry's Kitchen *Gluten-free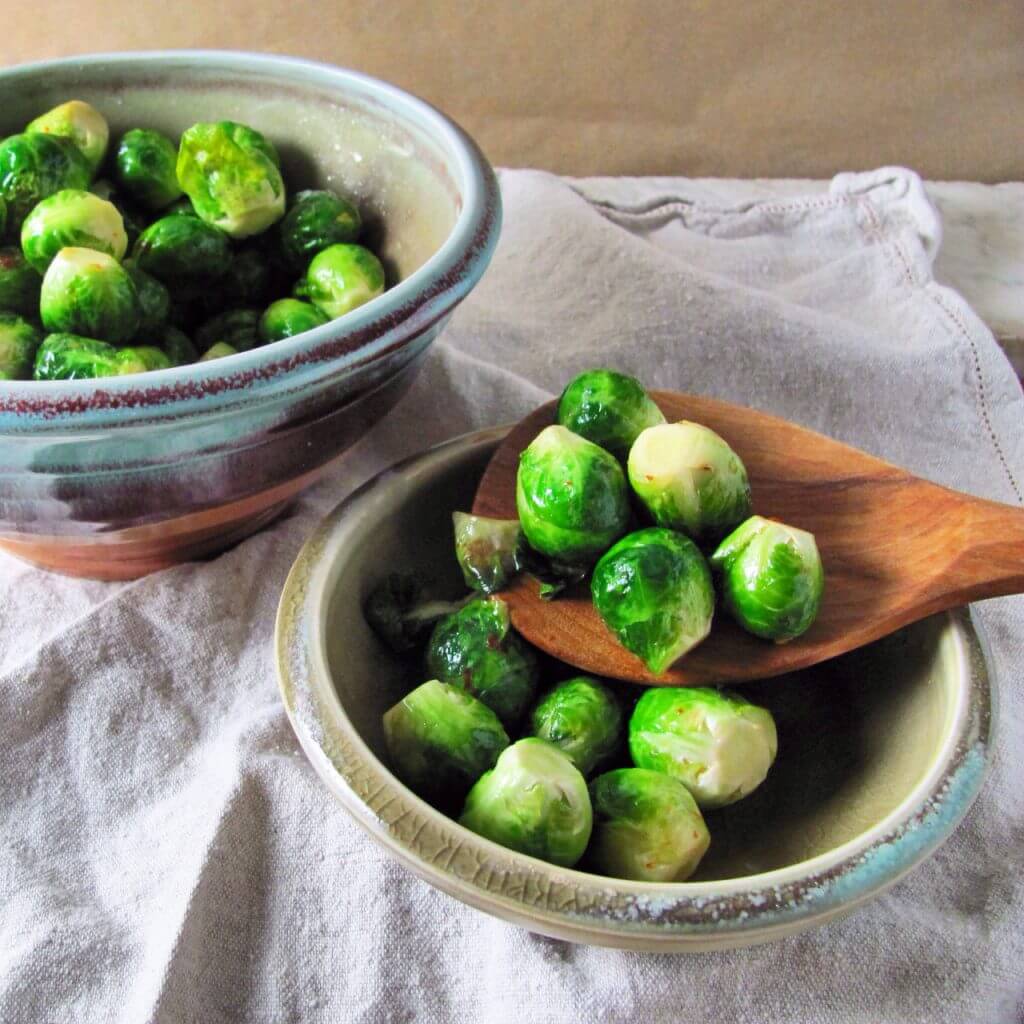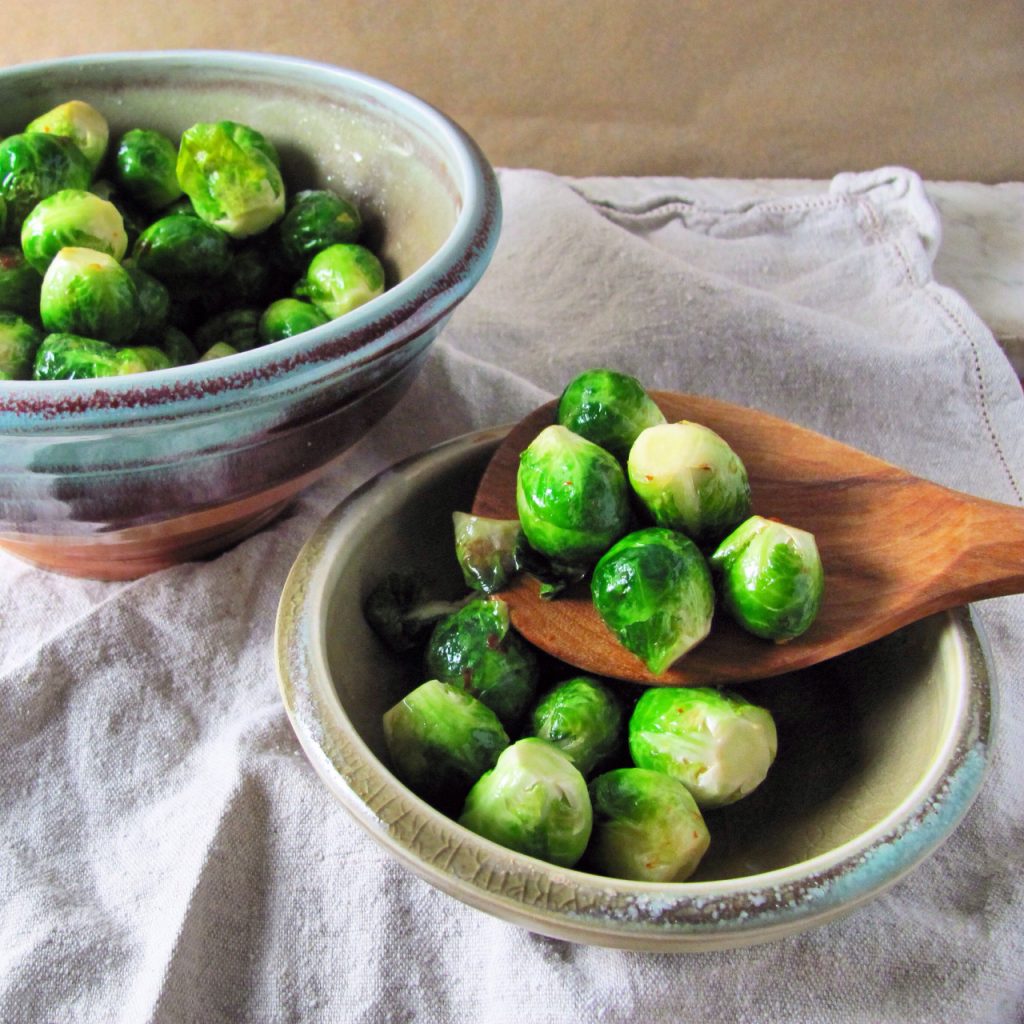 Sweet and Spicy Glazed Brussels Sprouts from Deb at Deb's Pots *Gluten-free
Hasselback Sweet Potatoes from Deb at Deb's Pots *Gluten-free
Apple Cranberry Chutney from Martine and Toby at The Vegan Video Pantry *Gluten-free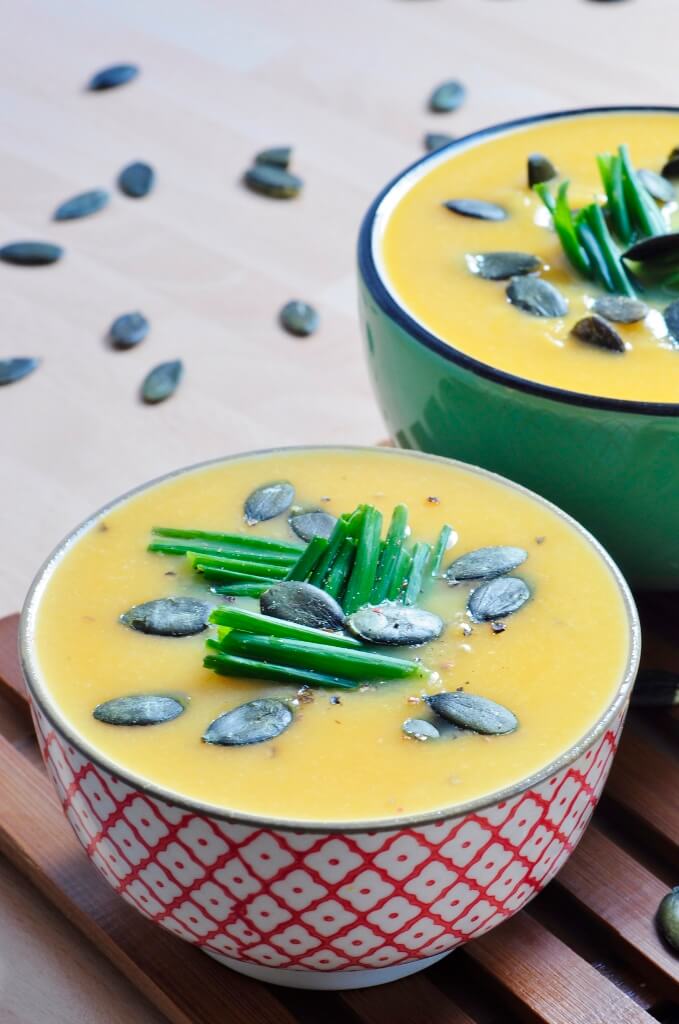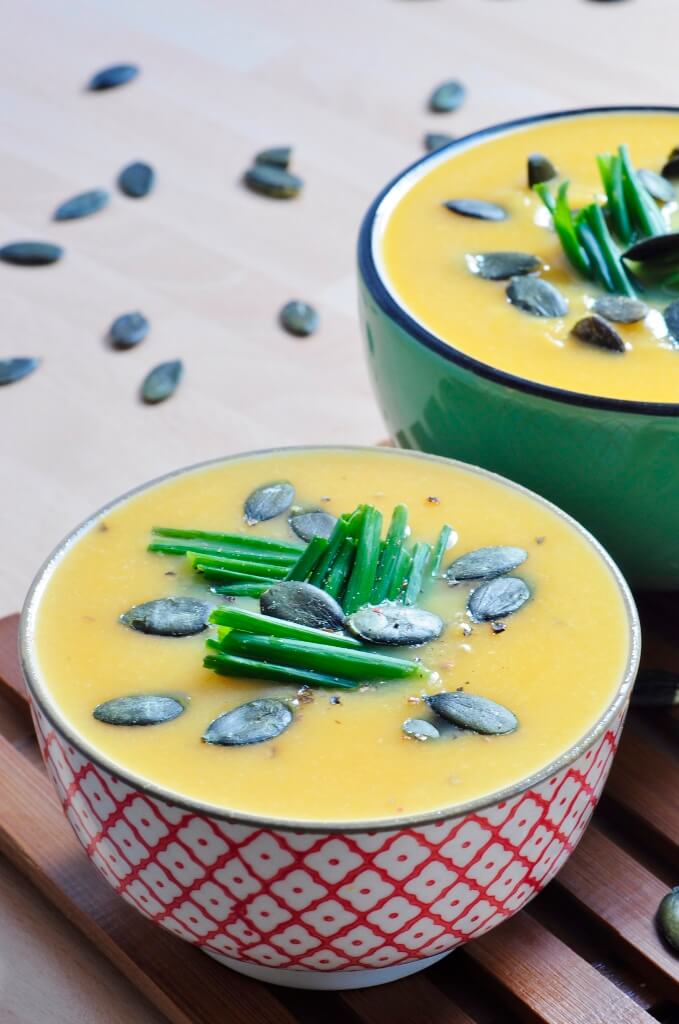 Sweet Potato-Cauliflower Soup from Vegan Family Recipes *Gluten-free
Braised Red Cabbage with Apples and Onions from Martine and Toby at The Vegan Video Pantry *Gluten-free
Chunky Mushroom and Plum Gravy from Sandra at Vegan Sandra *Gluten-free
Cold Sweet Potato Salad from Vegan Family Recipes *Gluten-free
Potato Boats with Mashed Peas and Fried Onions from Sandra at Vegan Sandra *Gluten-free
Pumpkin Fig Bread Pudding from Lindsay at Cotter Crunch *Gluten-free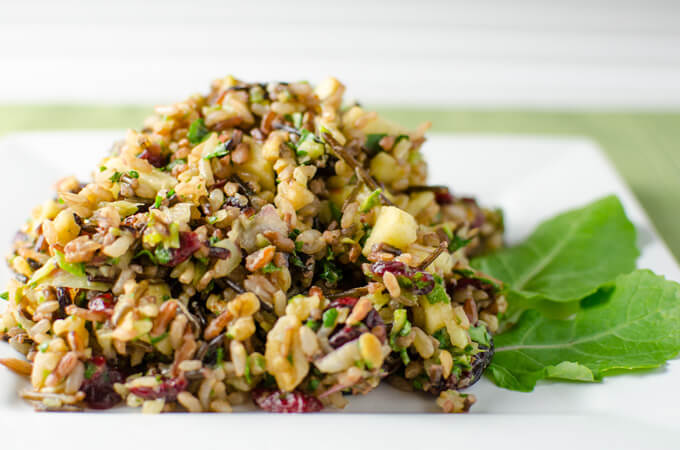 Cranberry Walnut Wild Rice Salad from Margaret at Veggie Primer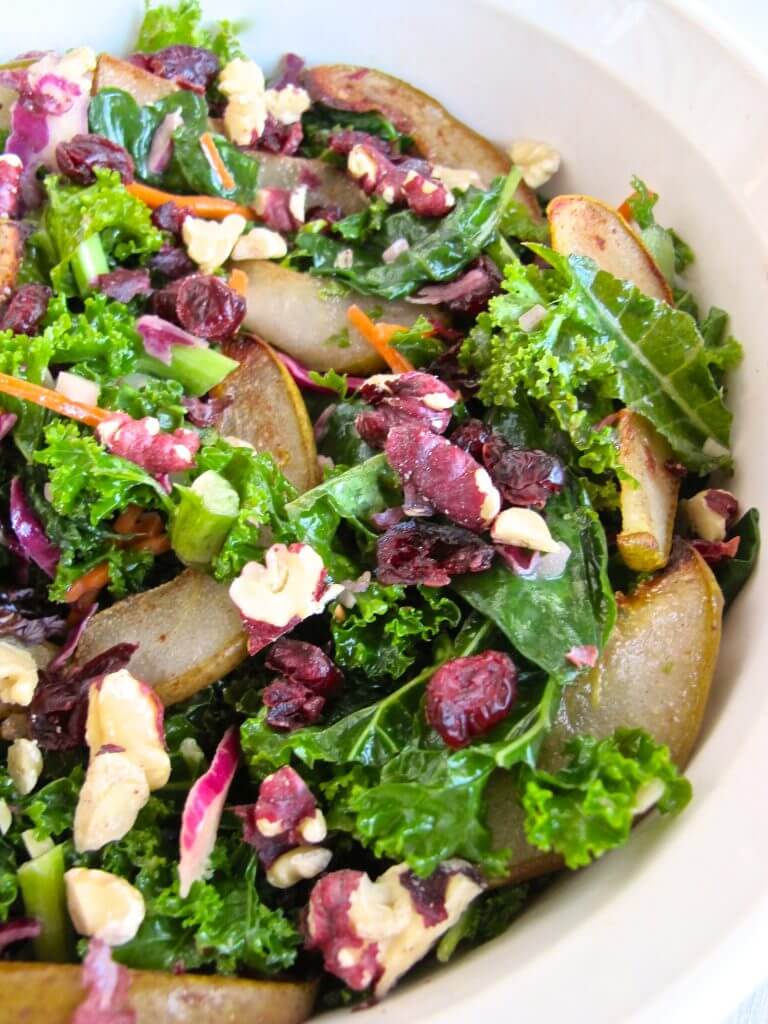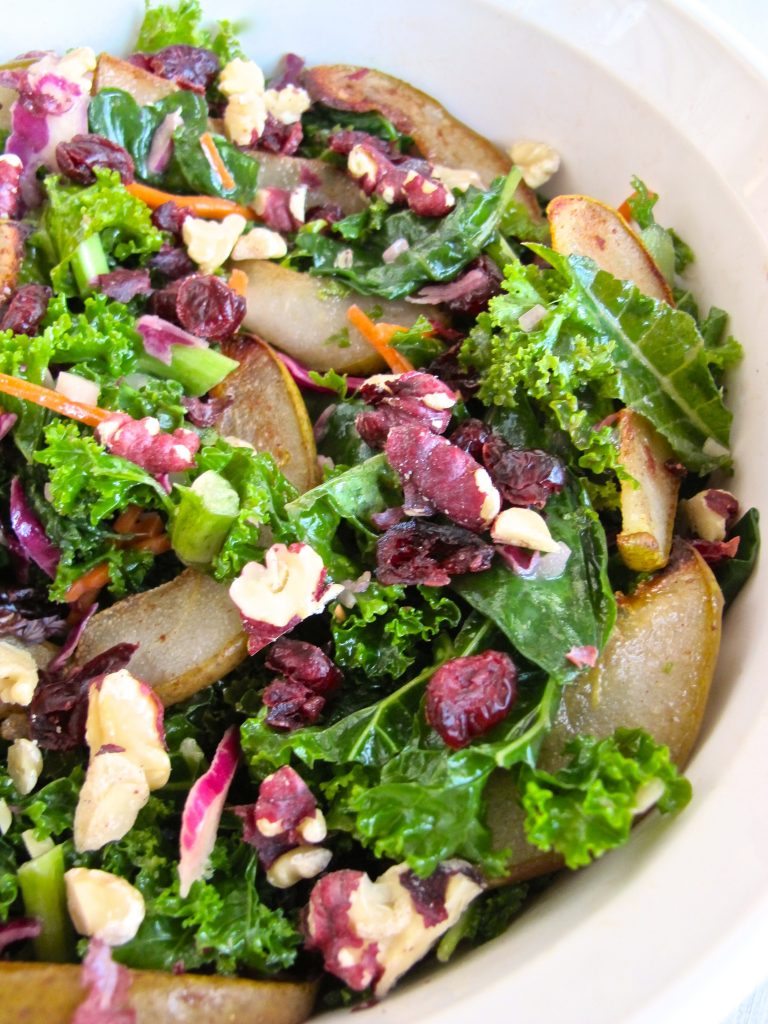 Harvest Roasted Pear, Walnut and Kale Salad from Kelly at Tasting Page *Gluten-free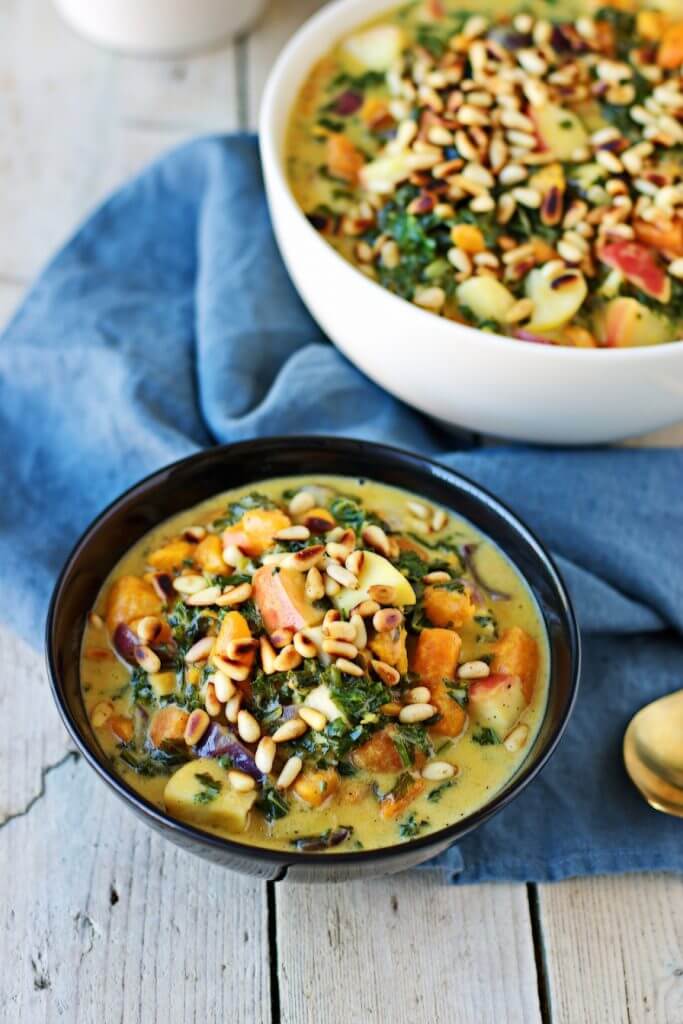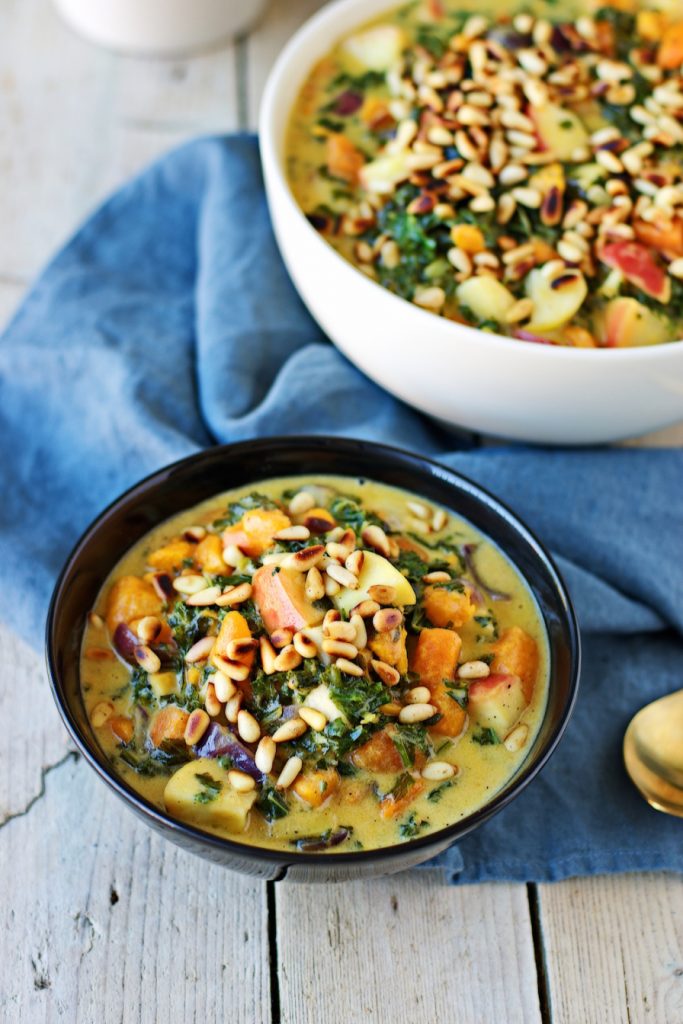 Vegan Sweet Potato Soup with Kale from Florian at Contentedness Cooking *Gluten-free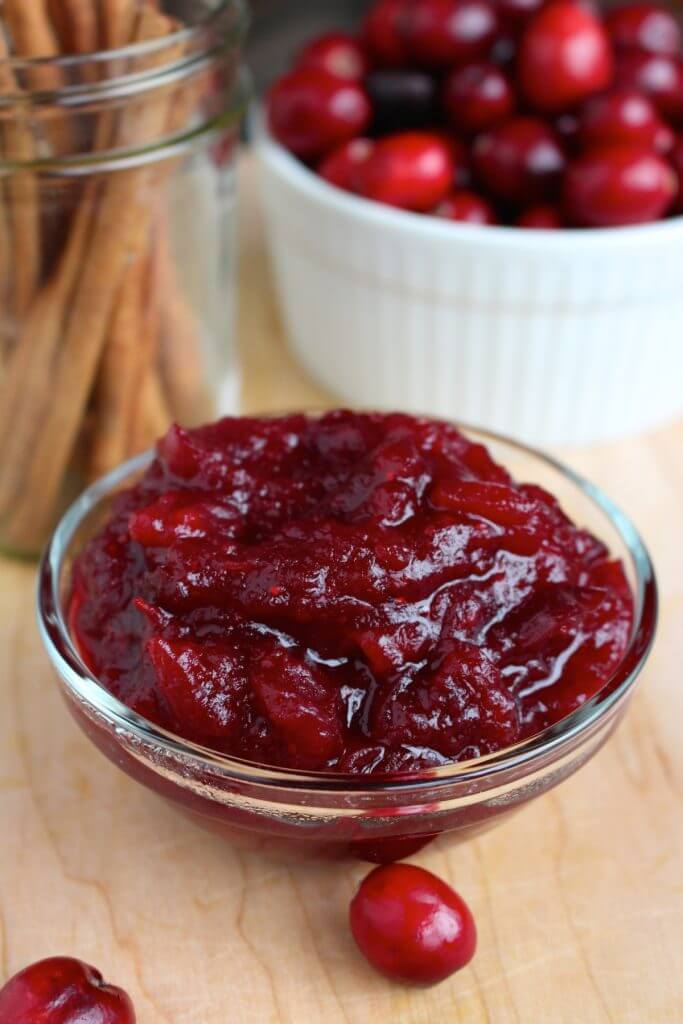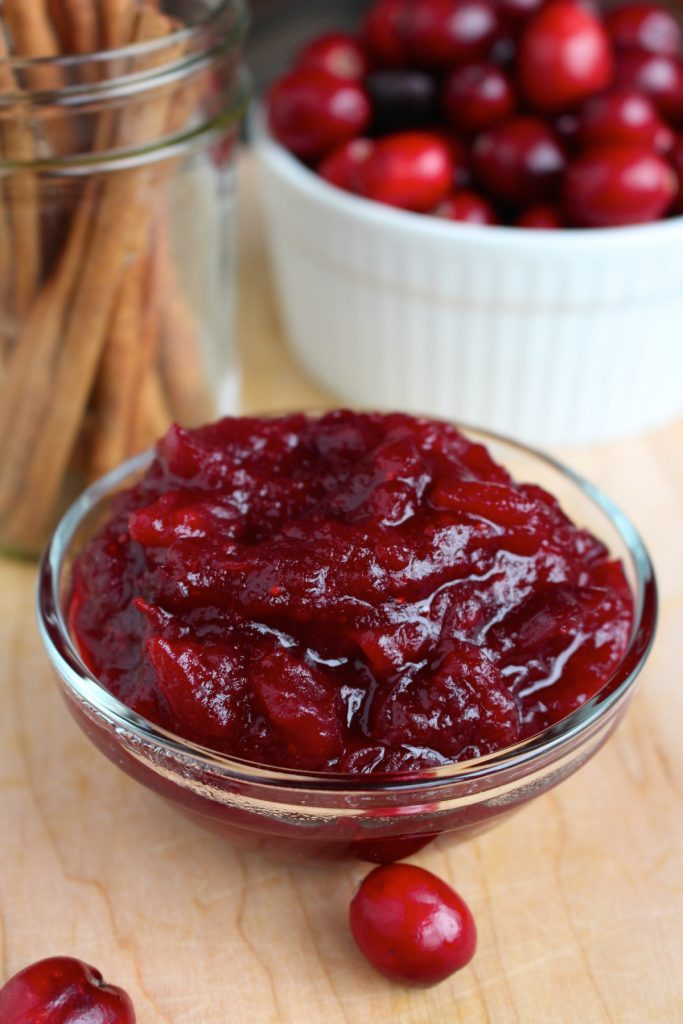 Simple Holiday Cranberry Sauce from Faith at The Conscientious Eater *Gluten-free
Seed & Carrot Roast Loaf from Trinity at Trinity's Conscious Kitchen *Gluten-free
Chai Spiced Sweet Potato from Kim at Kim's Welcoming Kitchen *Gluten-free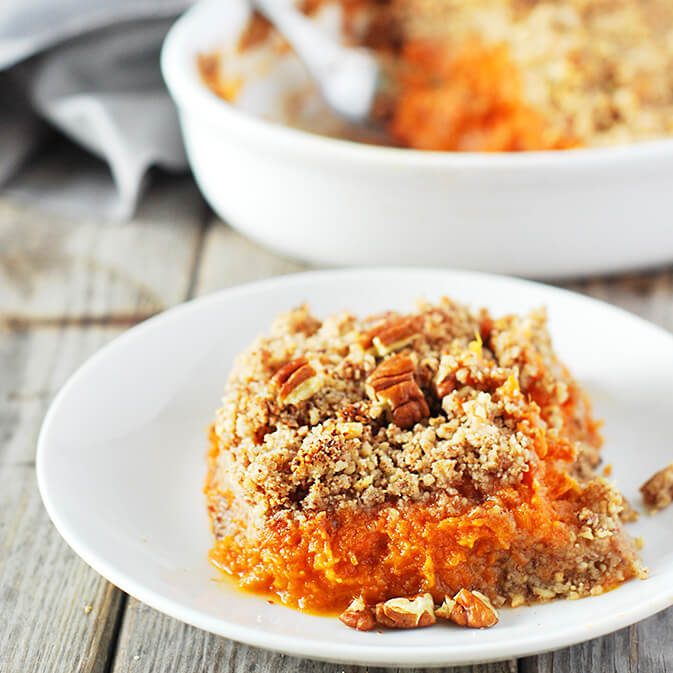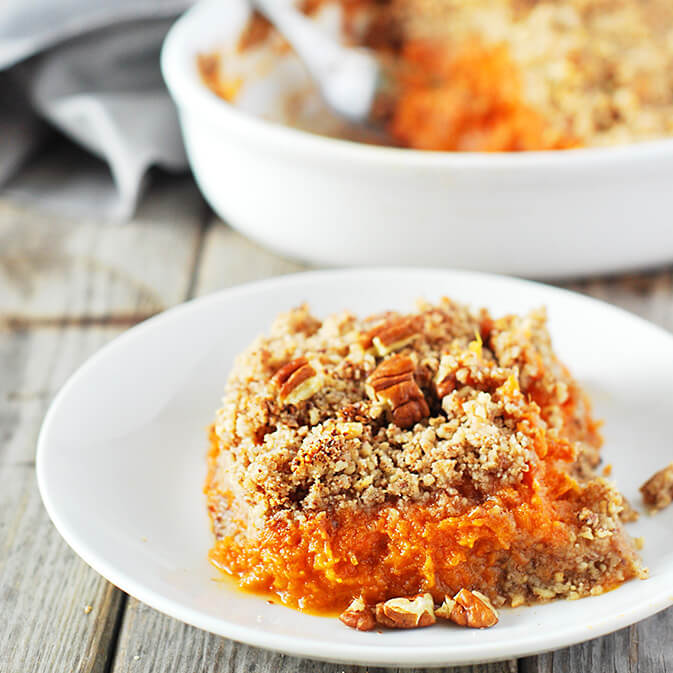 Sweet Potato Soufflé from Michelle at Healthier Steps *Gluten-free
Sweet Potato-Carrot Soup from Vegan Family Recipes *Gluten-free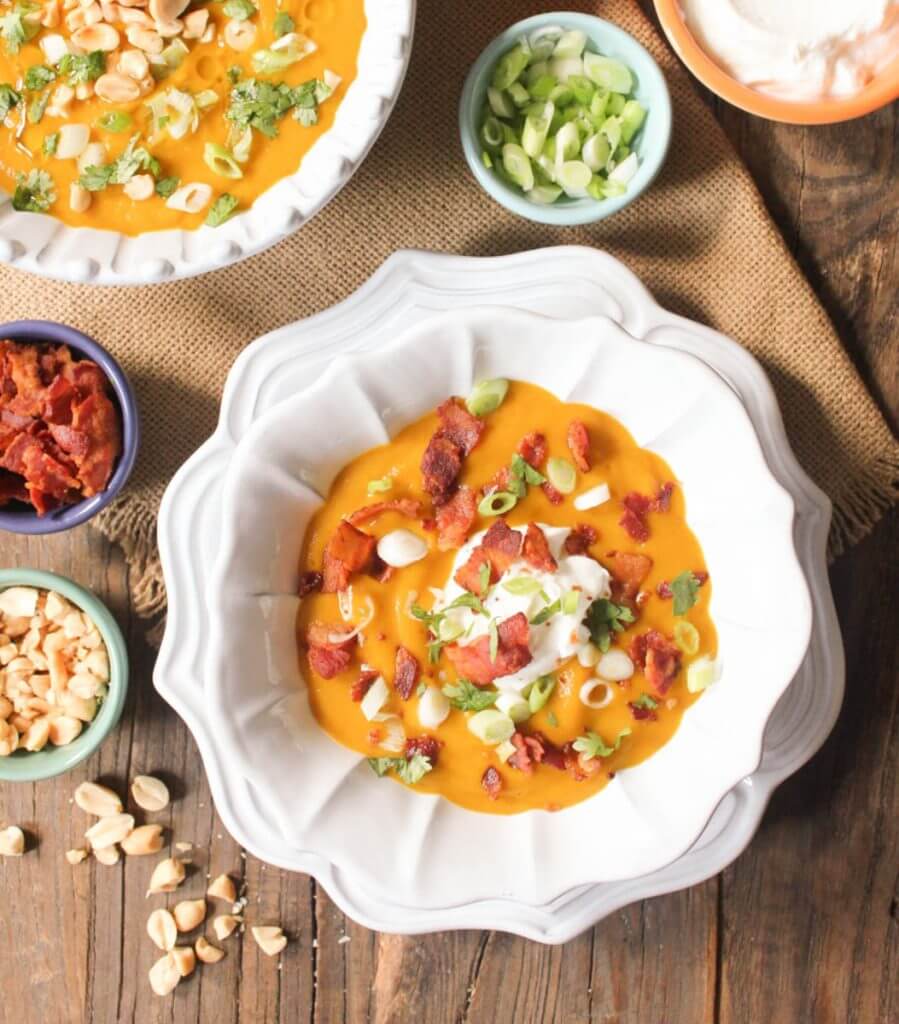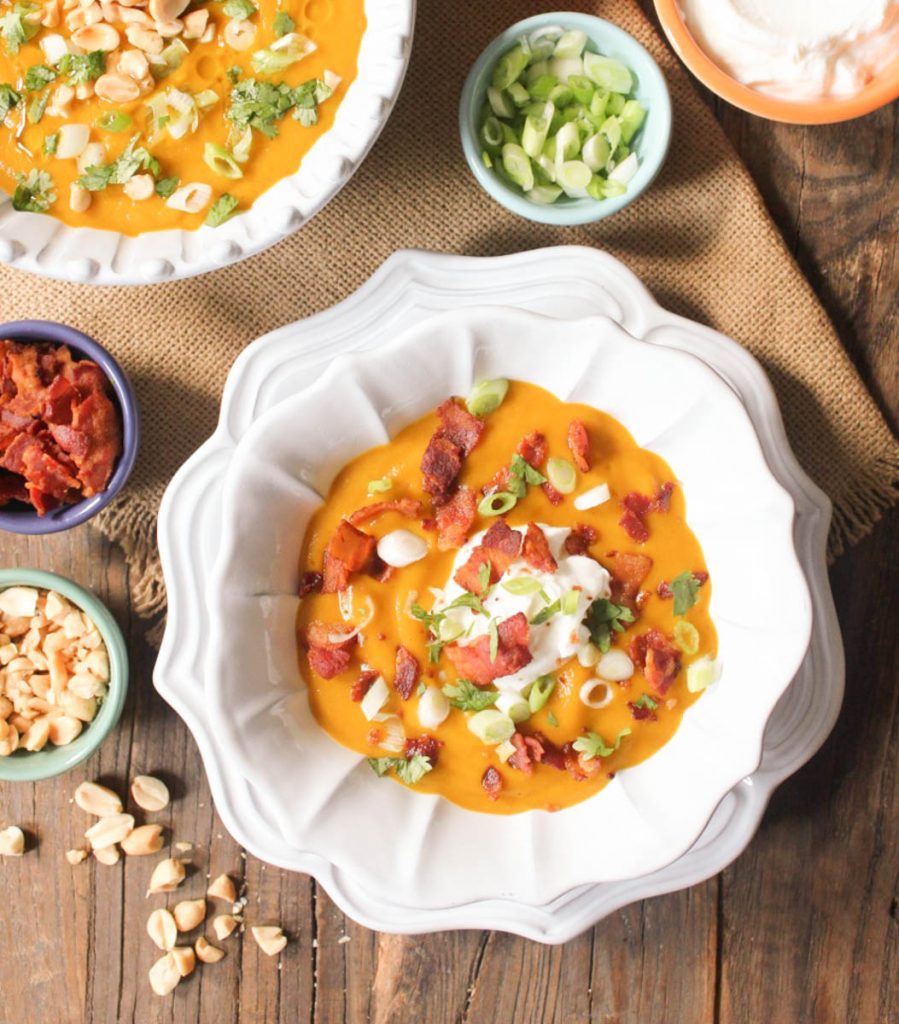 Pumpkin Soup with Herb and "Cheese" Scones from Carolyn at PeaceMeal xo *Gluten-free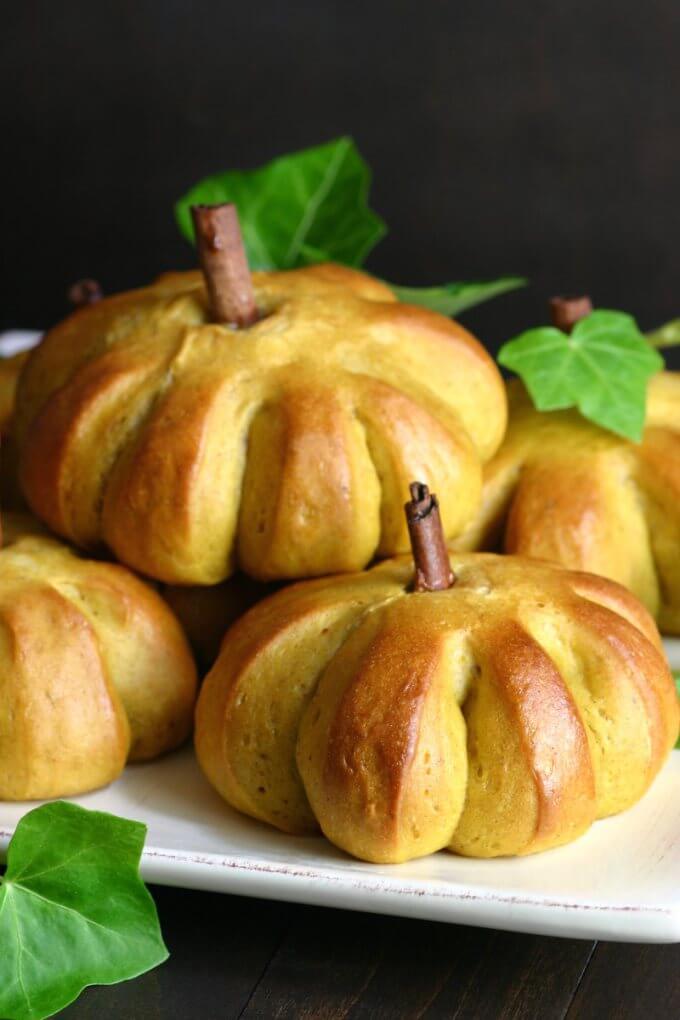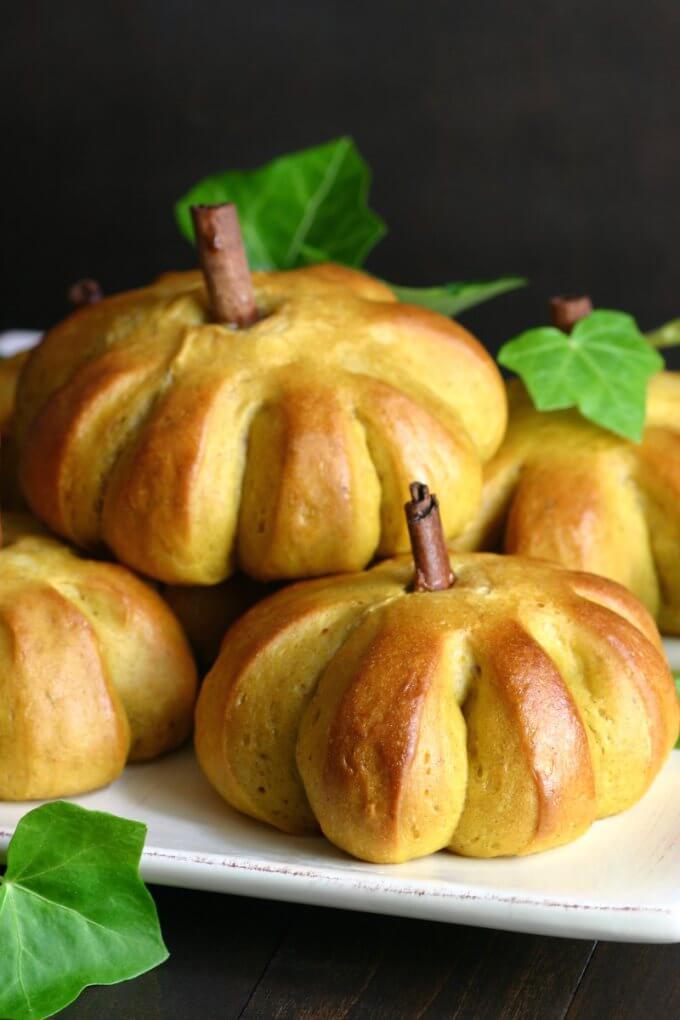 Sweet Pumpkin Buns from Omar at Lands and Flavors
Shaved Brussels Sprout Salad from Amy at Veggies Save the Day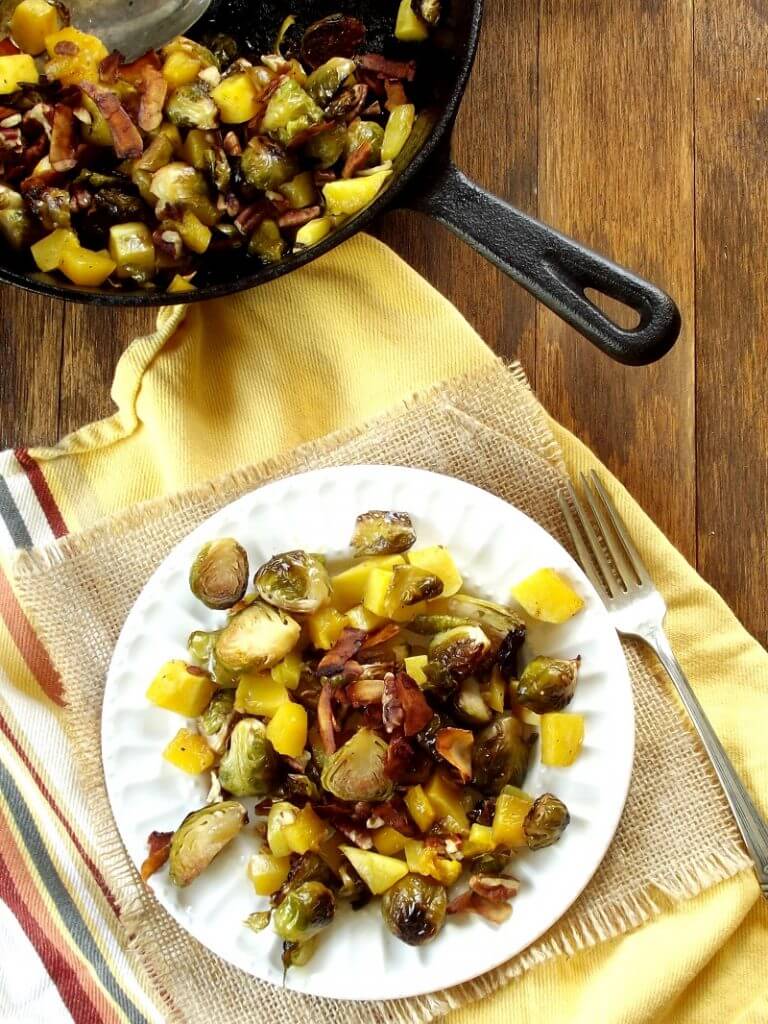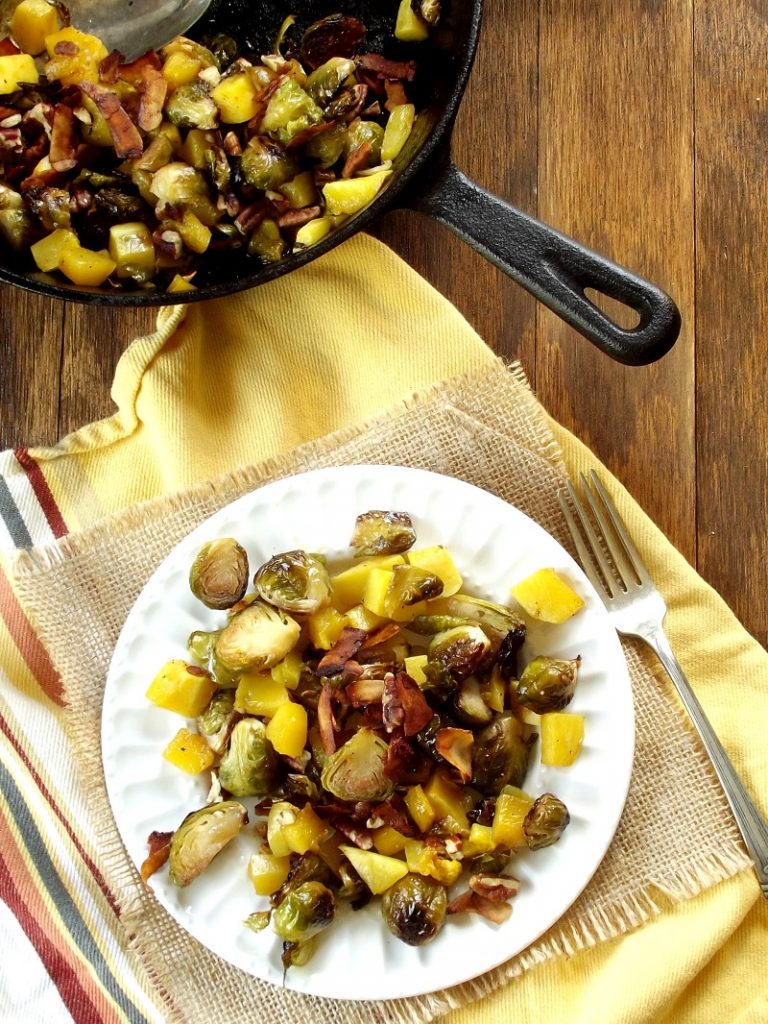 Maple Roasted Brussels Sprouts from Alissa at Connoisseurus Veg *Gluten-free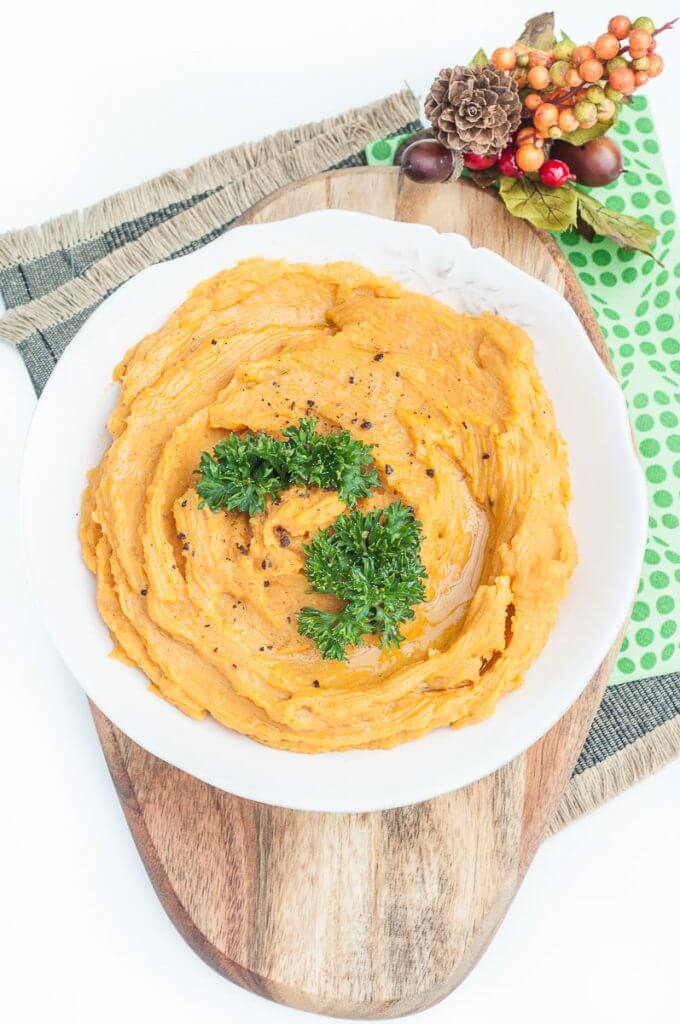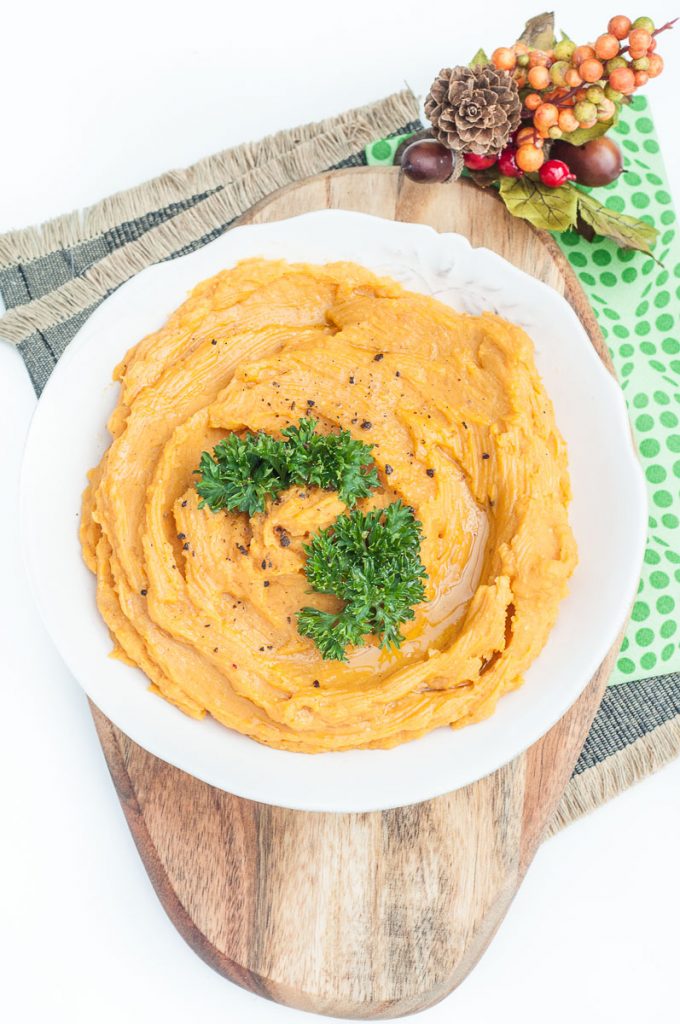 Mashed Sweet Potatoes from Vegan Family Recipes *Gluten-free
Cranberry Orange Relish from Sarah at Fried Dandelions *Gluten-free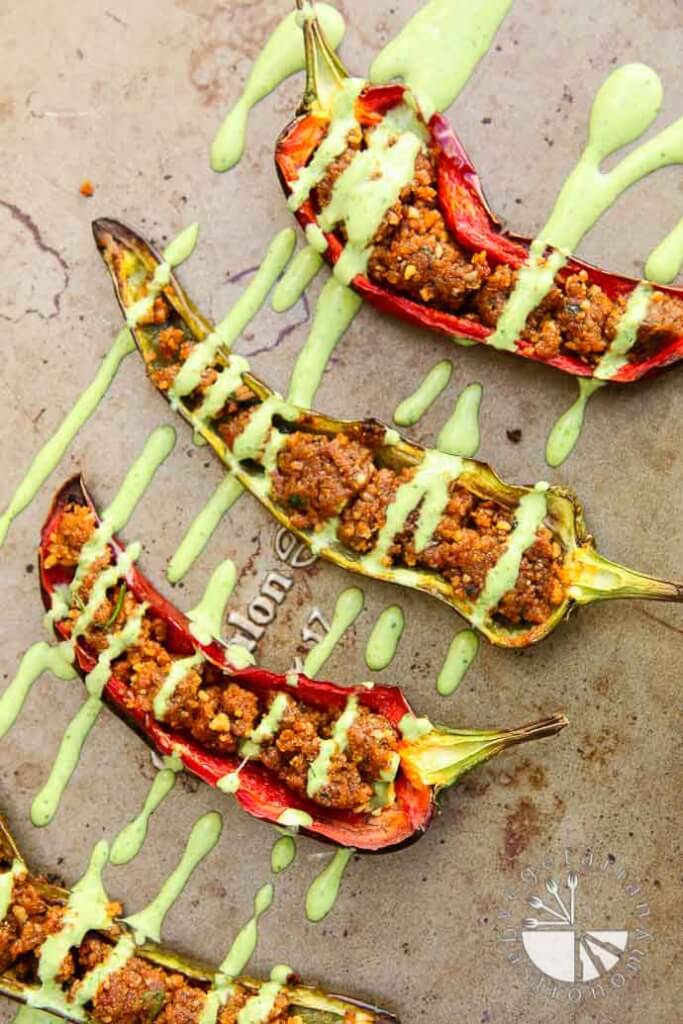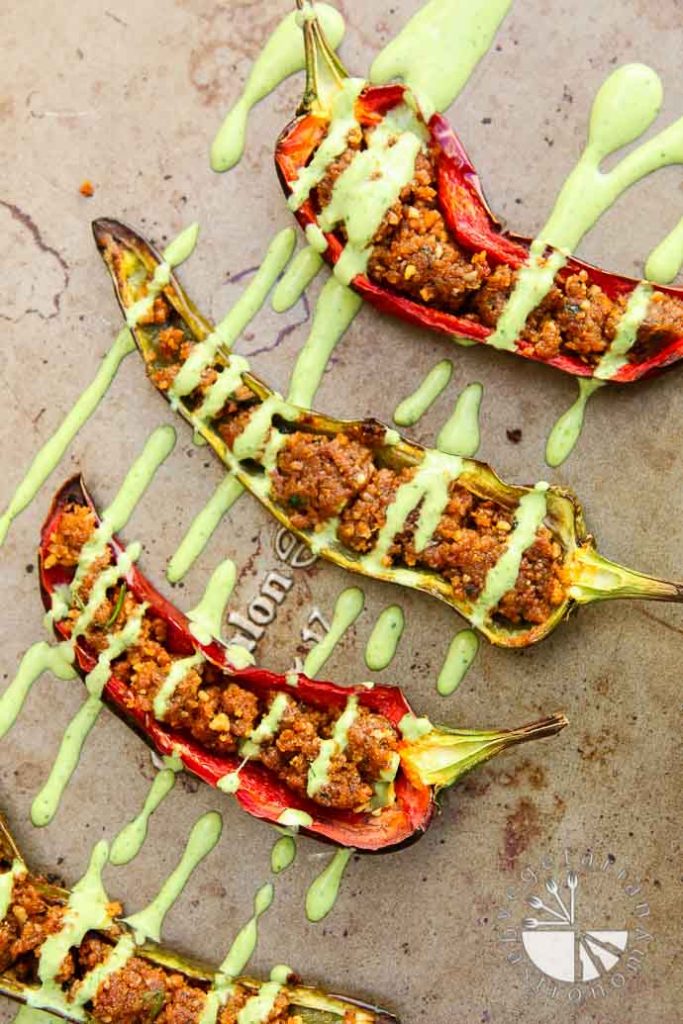 Stuffed Anaheim Peppers from Anjali at Vegetarian Gastronomy *Gluten-free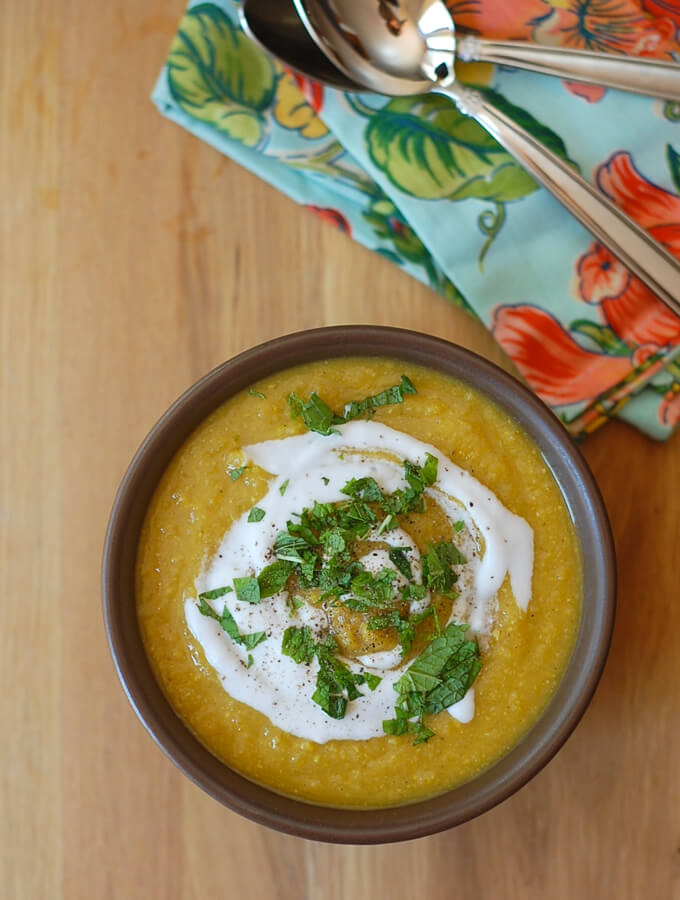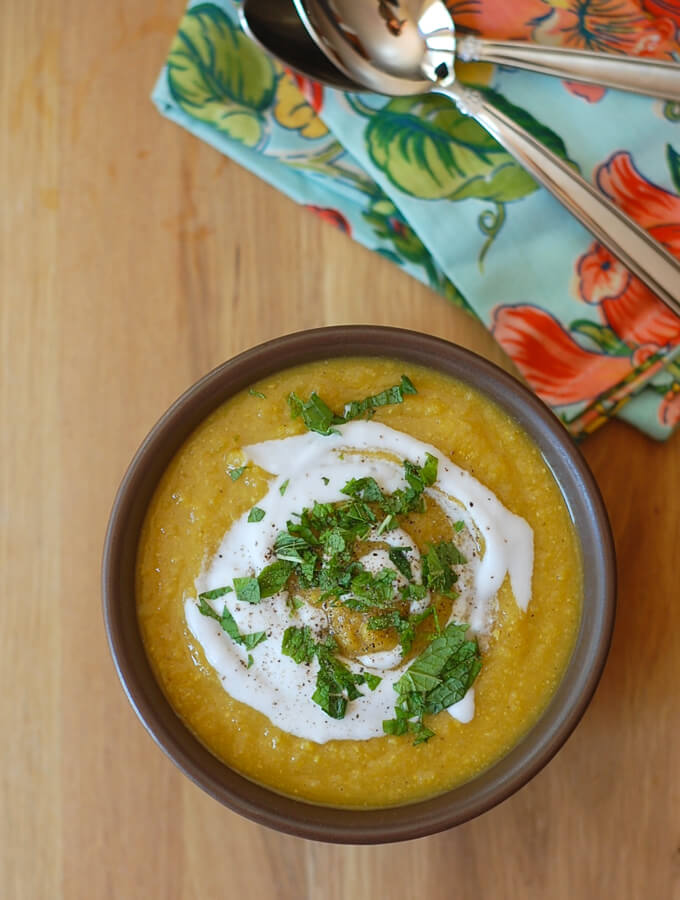 Apple Corn and Butternut Squash Soup from Lucy at Turnip the Oven *Gluten-free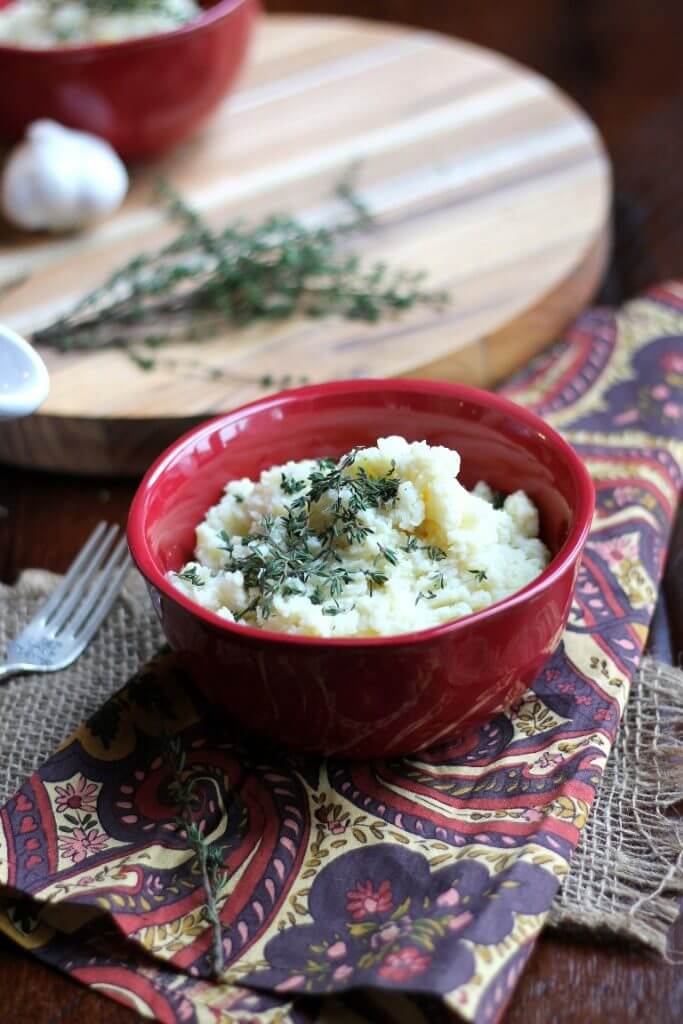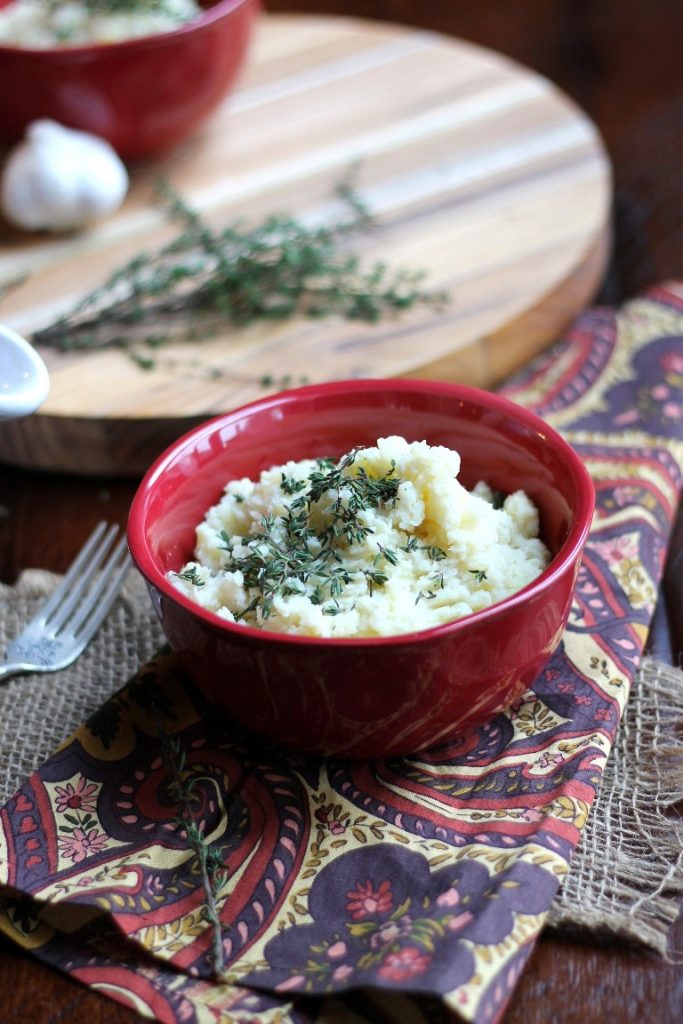 Fluffy Buttermilk Mashed Potatoes from Brandi at The Vegan 8 *Gluten-free
Vegan Thanksgiving Entrées
Roast Stuffed Pumpkin from Mel at A Virtual Vegan *Gluten-free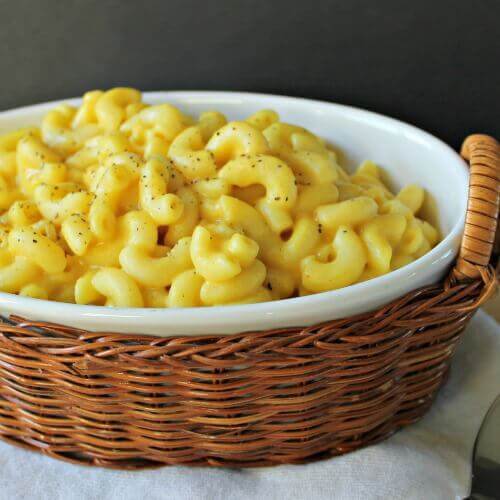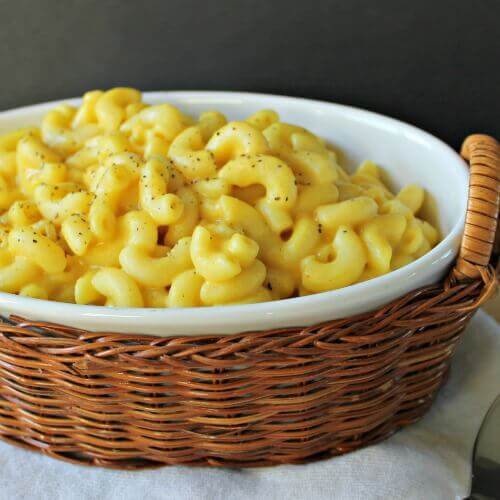 Butternut Squash Mac and Cheese from Jenn at Veggie Inspired
Pumpkin Apple Pizza from Victoria at Vegelicacy
Savory Pumpkin and Oat Casserole from Sandra at Vegan Sandra *Gluten-free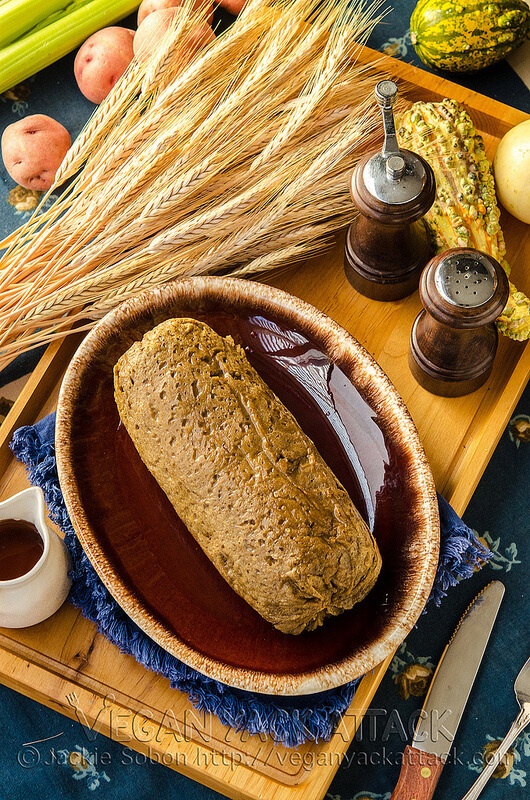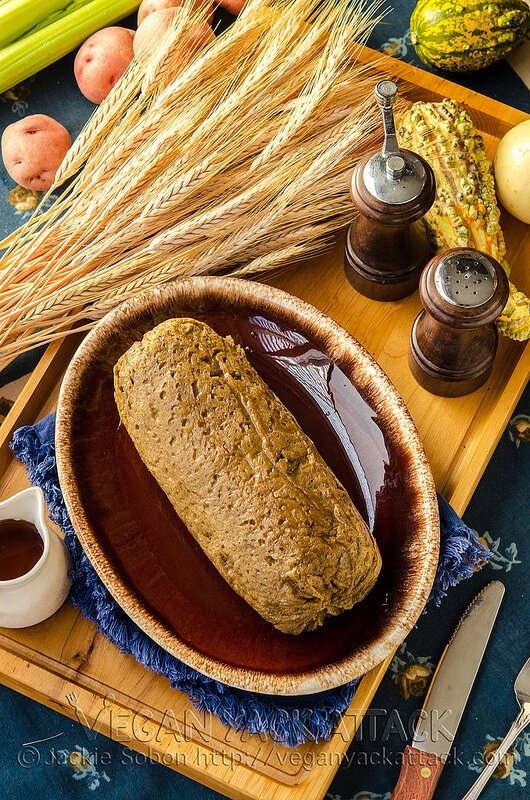 Stuffed Seitan Roast from Jackie at Vegan Yack Attack
Sweet Potato Casserole from Kelly at The Pretty Bee *Gluten-free
Pumpkin & Lentil Shepherd's Pie from Sam at It Doesn't Taste like Chicken *Gluten-free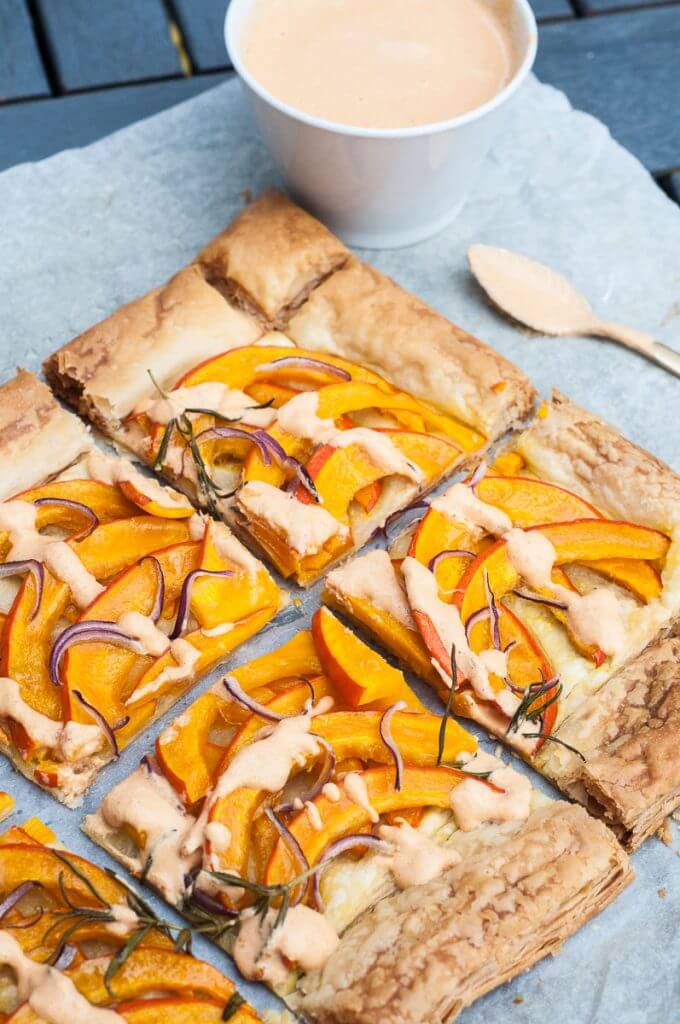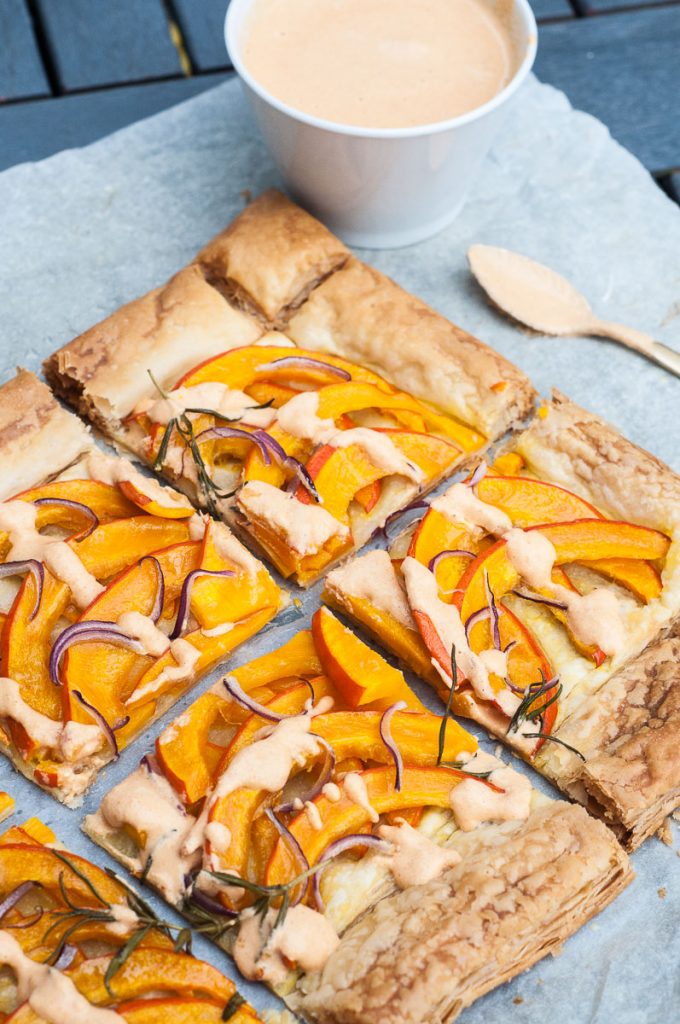 Savory Pumpkin Tart from Vegan Family Recipes
Puff Pastry Wrapped Lentil Loaf from Sam at It Doesn't Taste like Chicken
Green Bean Casserole from Sarah at Fried Dandelions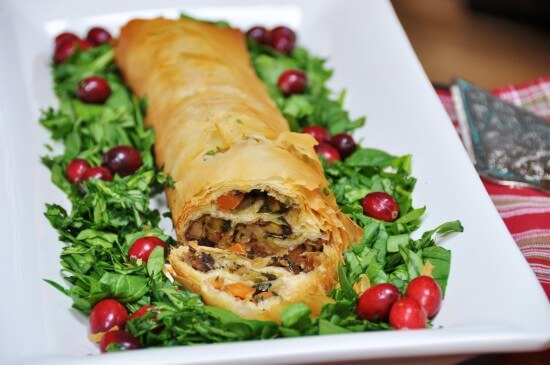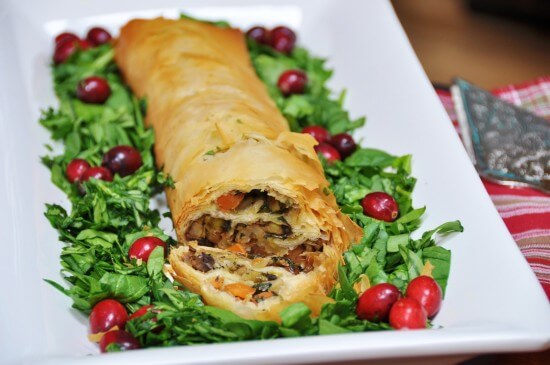 Vegetable Wellington from Linda and Alex at Veganosity
Vegan Thanksgiving Desserts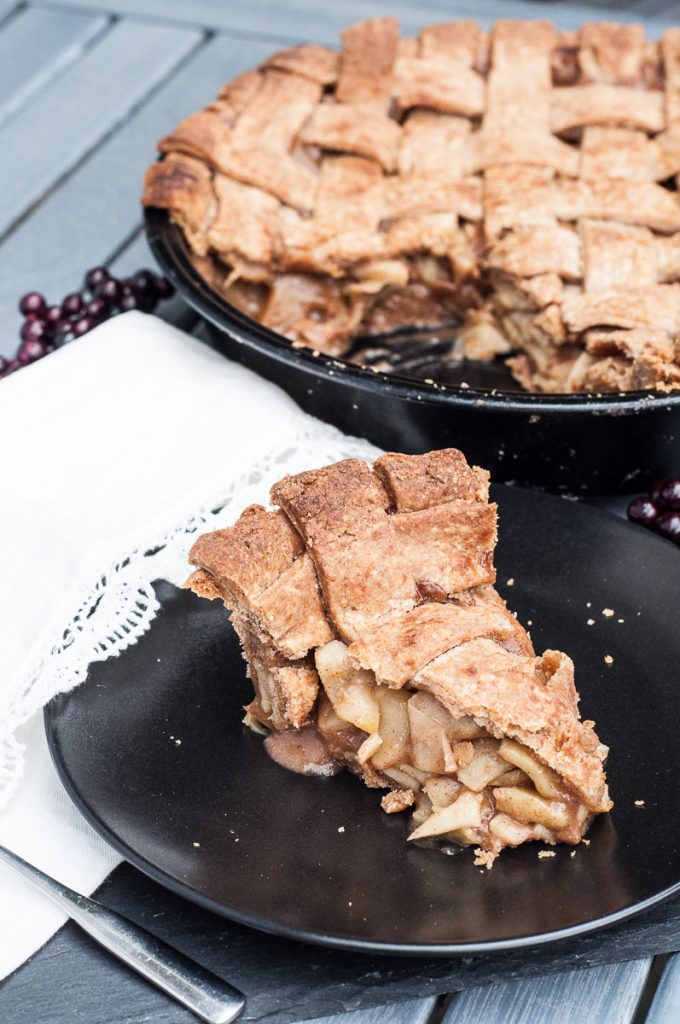 Vegan Whole Wheat Apple Pie from Vegan Family Recipes
No-Bake Pumpkin Pie with Gingerbread and Hazelnut Crust from Jenn at Veggie Inspired *Gluten-free
Spiced Sugar Cookies from Alix and Casey at Two City Vegans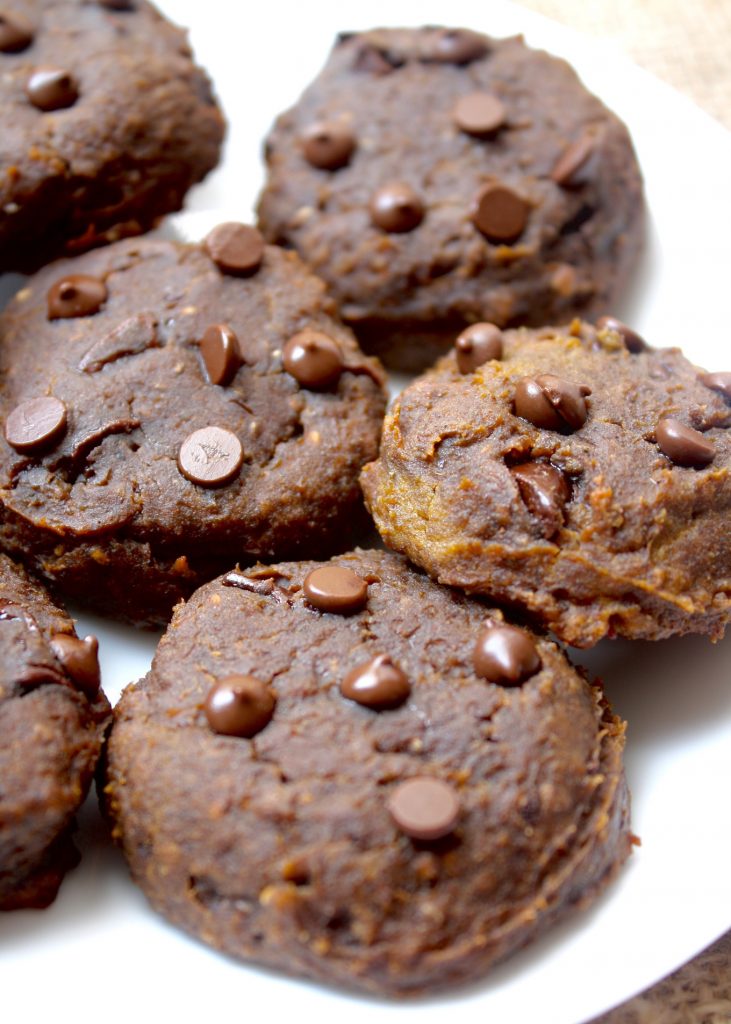 Pumpkin Chocolate Chip Chickpea Cookies from Ashley at Fit Mitten Kitchen *Gluten-free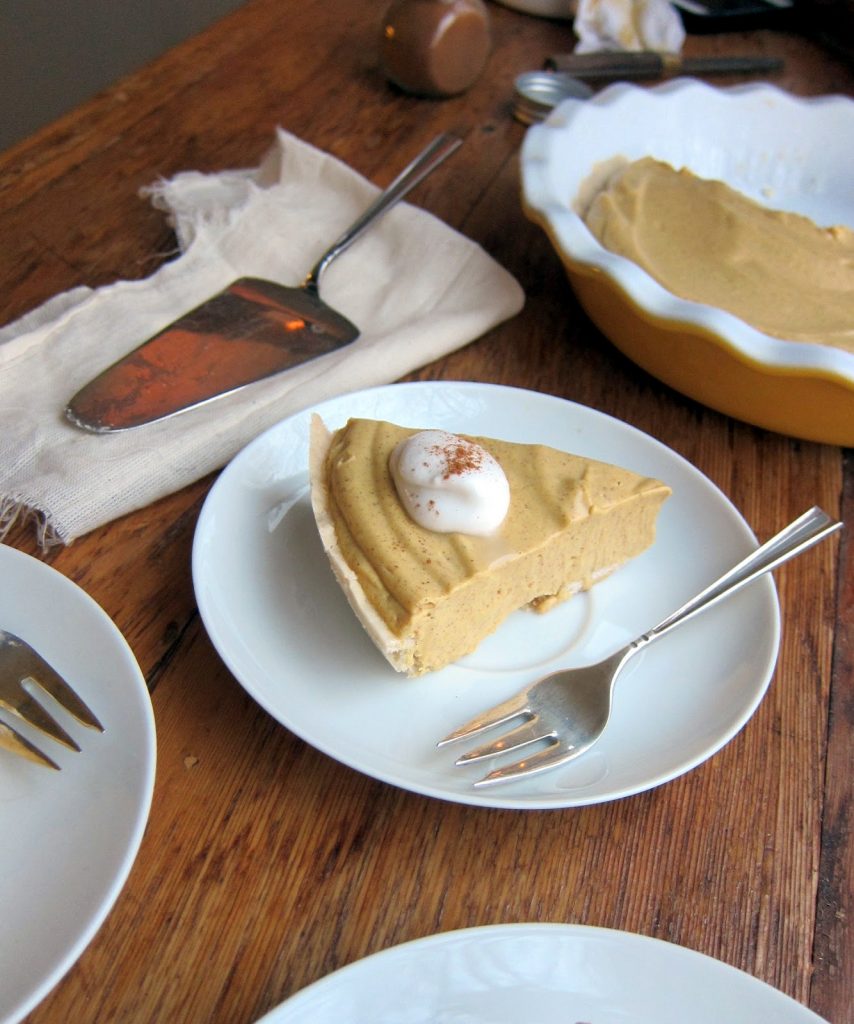 Pumpkin Creme Pie from Jess at Cupcakes and Kale *Gluten-free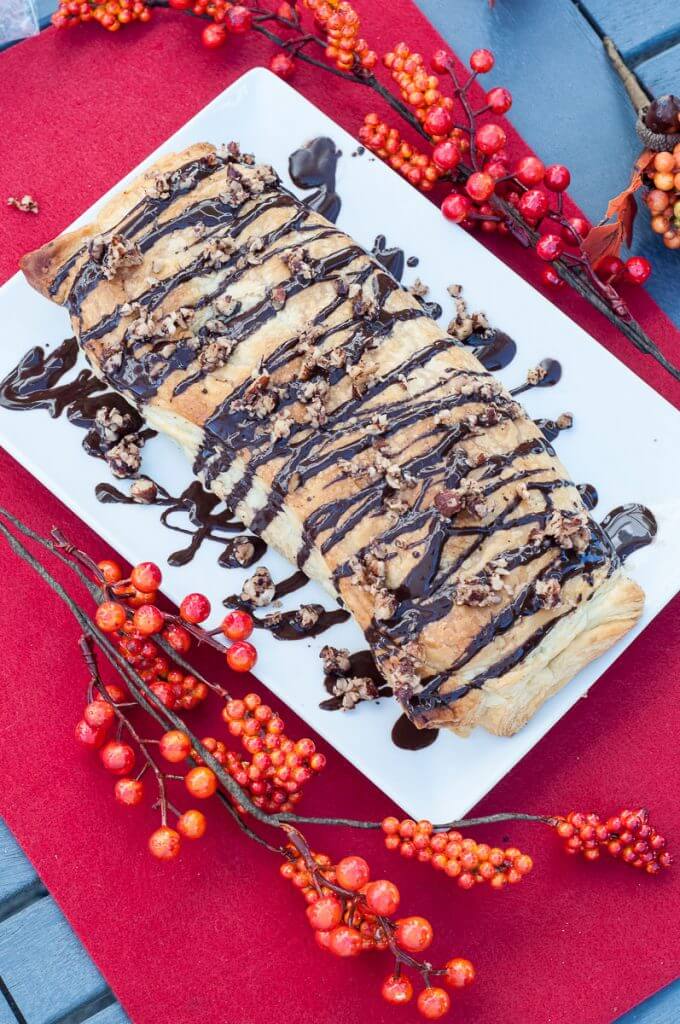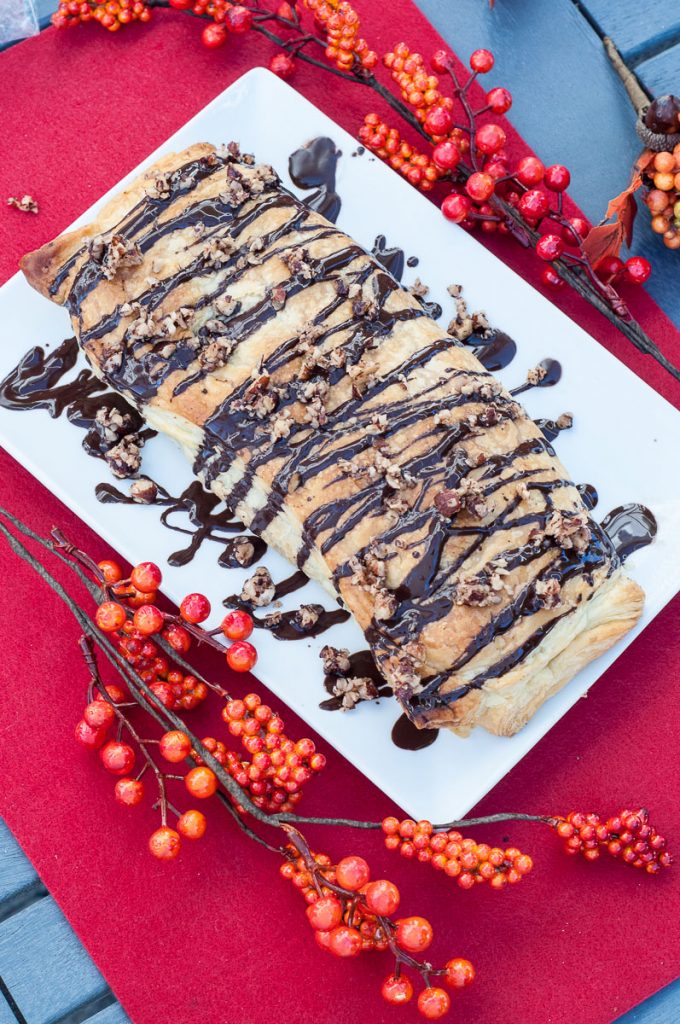 Pumpkin Strudel with Caramelized Hazelnuts and Chocolate from Vegan Family Recipes
Apple Pie Quick Bread from Rebecca at Strength and Sunshine *Gluten-free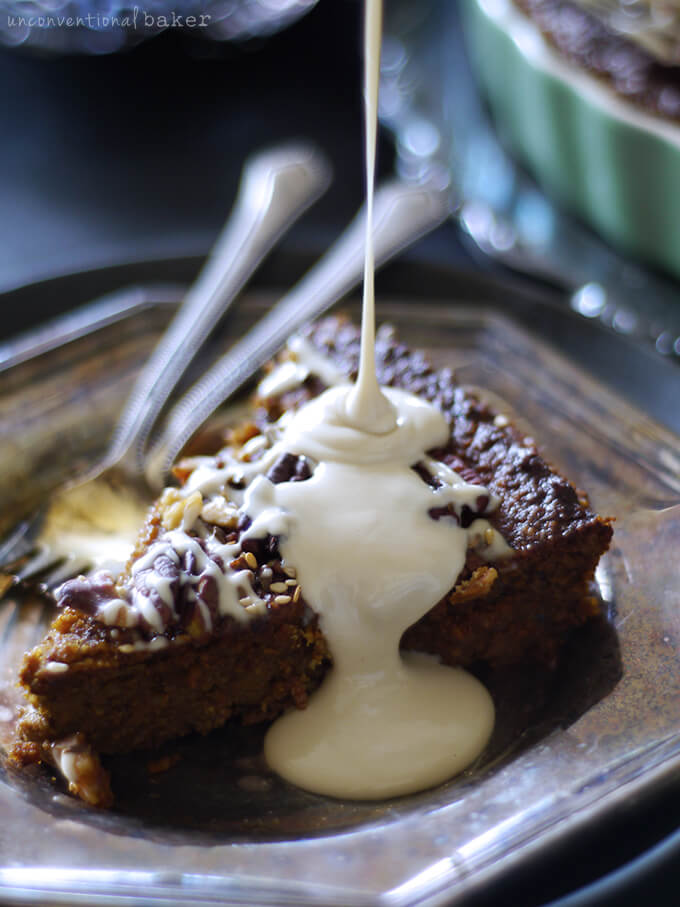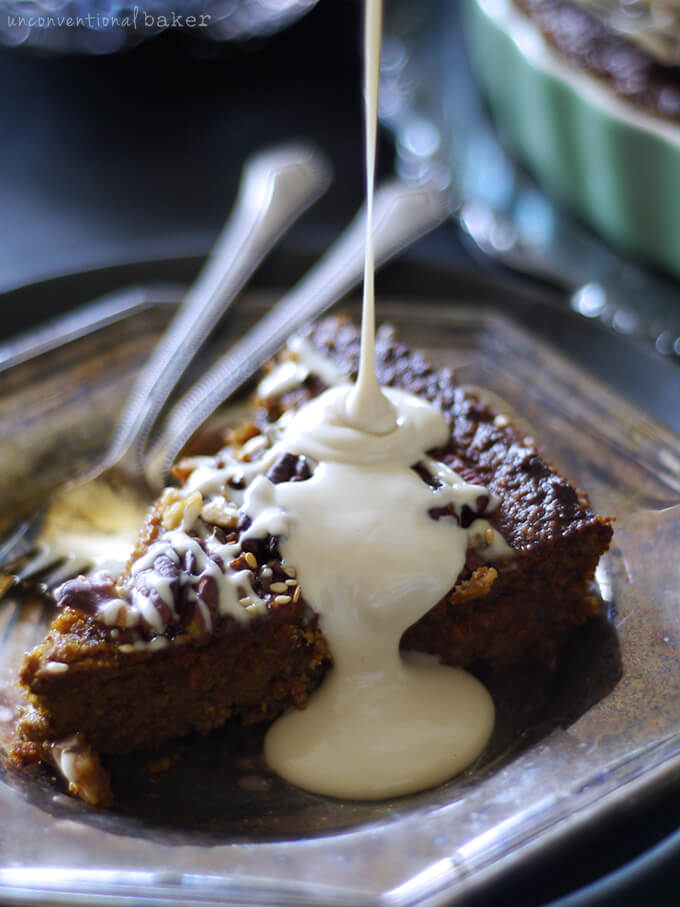 Nutty Pumpkin Pecan Cake with a "Cream Cheese" Topping from Audrey at Unconventional Baker *Gluten-free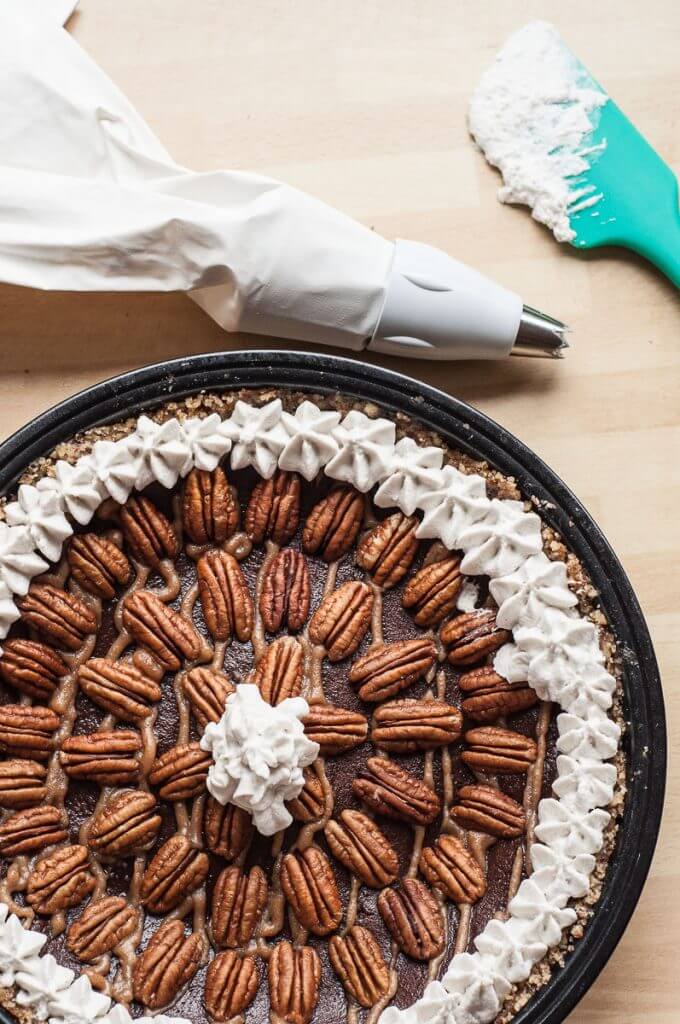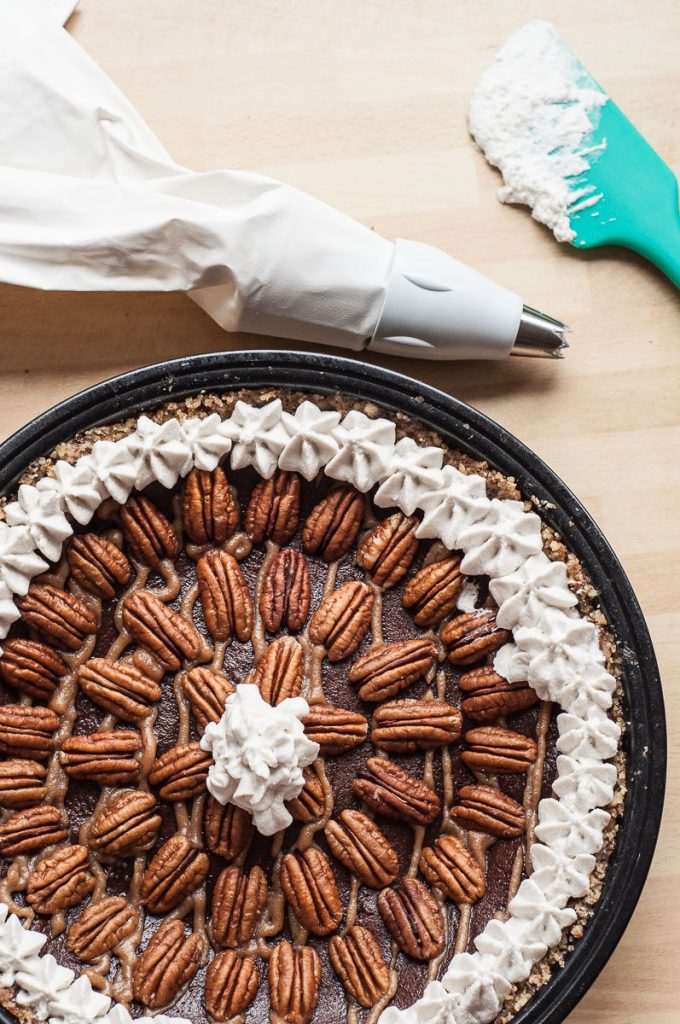 Chocolate Caramel Pecan Pie from Vegan Family Recipes *Gluten-free
Pumpkin Cheesecake from Audrey at Unconventional Baker *Gluten-free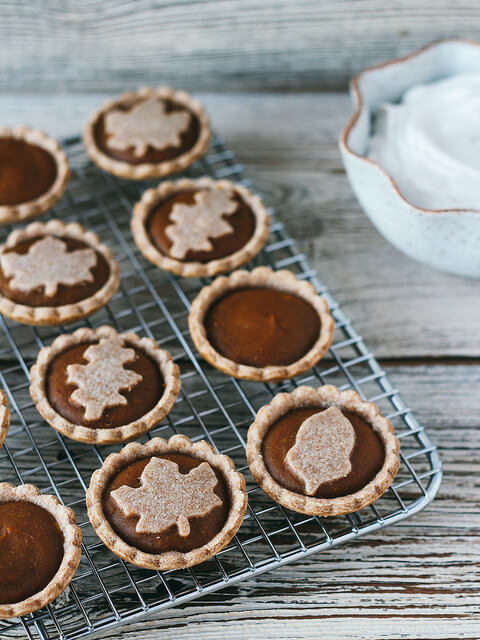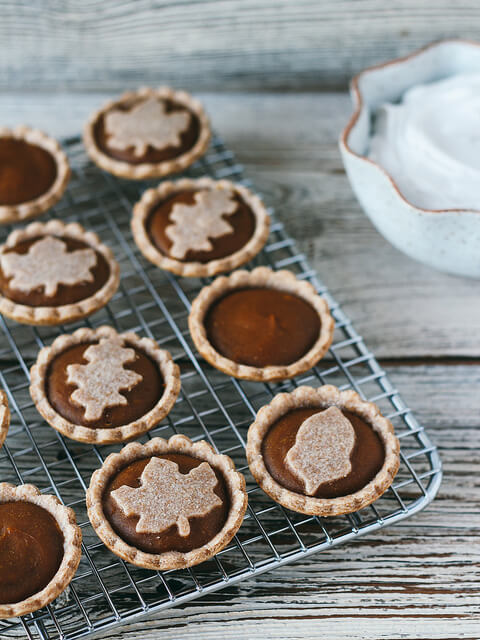 Mini Pumpkin Pies from Ashlae at Oh, Ladycakes *Gluten-free
Cranberry Pear Crisp from Vegan Family Recipes *Gluten-free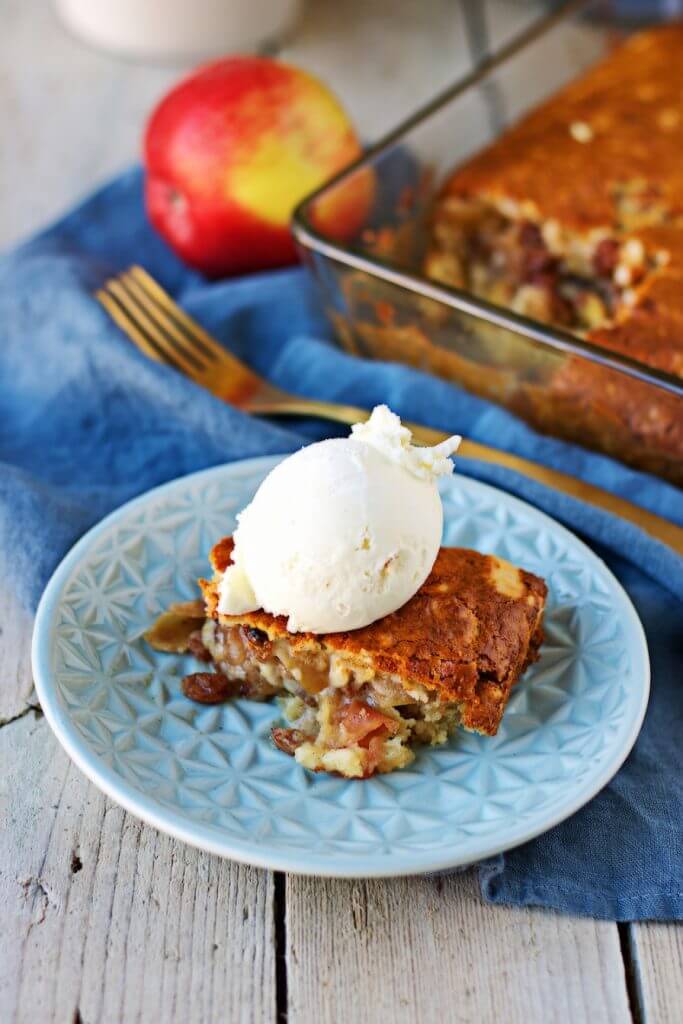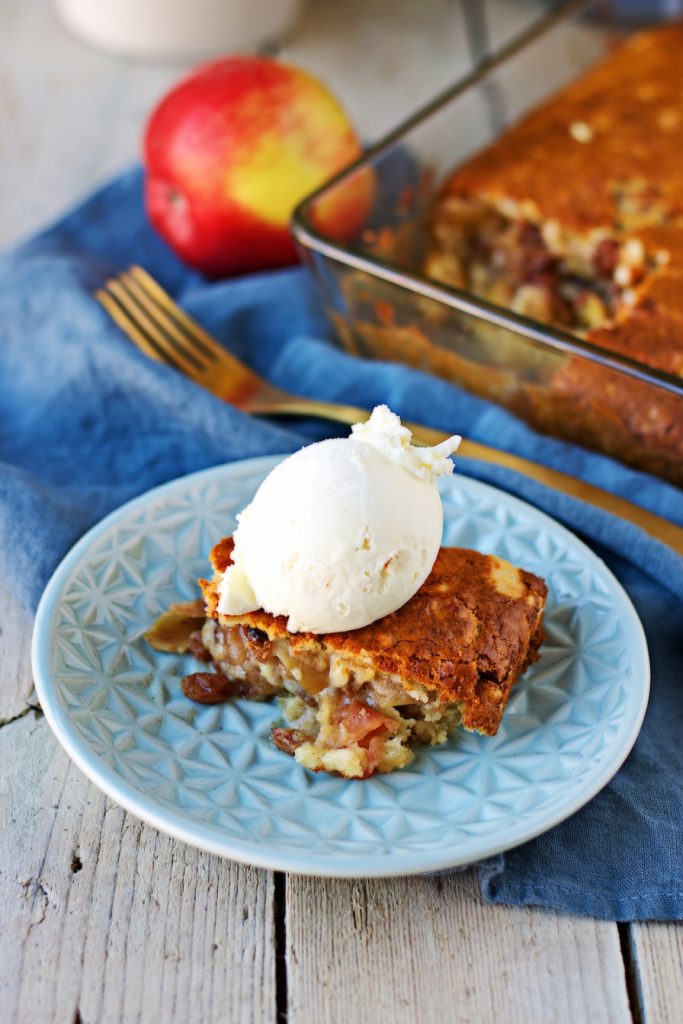 Easy Vegan Apple Cake from Florian at Contentedness Cooking *Gluten-free
Pumpkin Pie Chocolate Cups from Dixya at Food Pleasure and Health *Gluten-free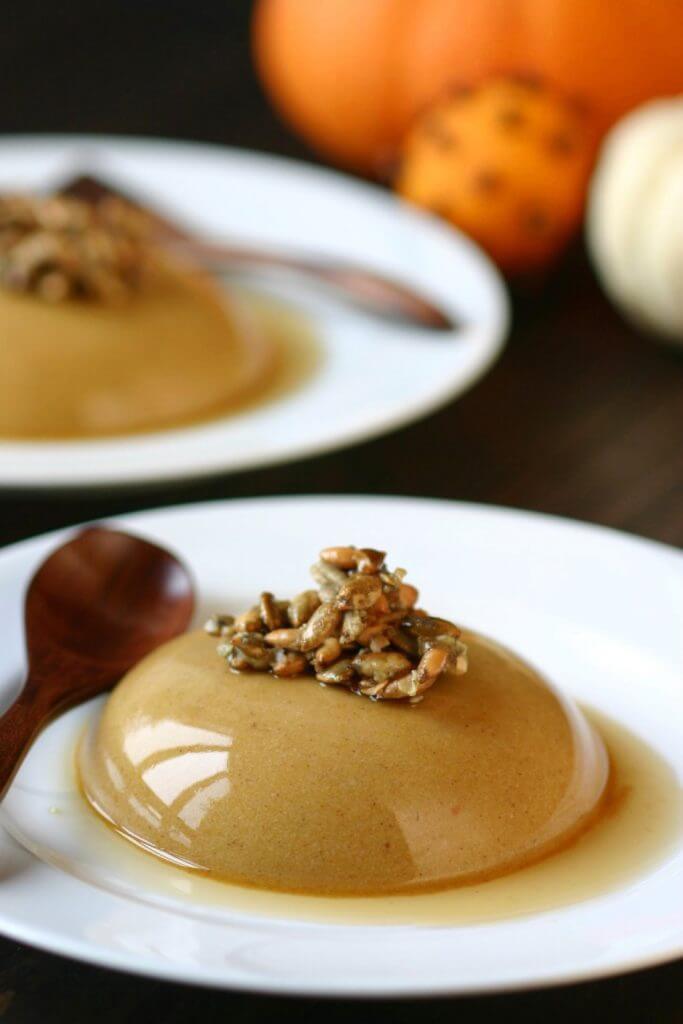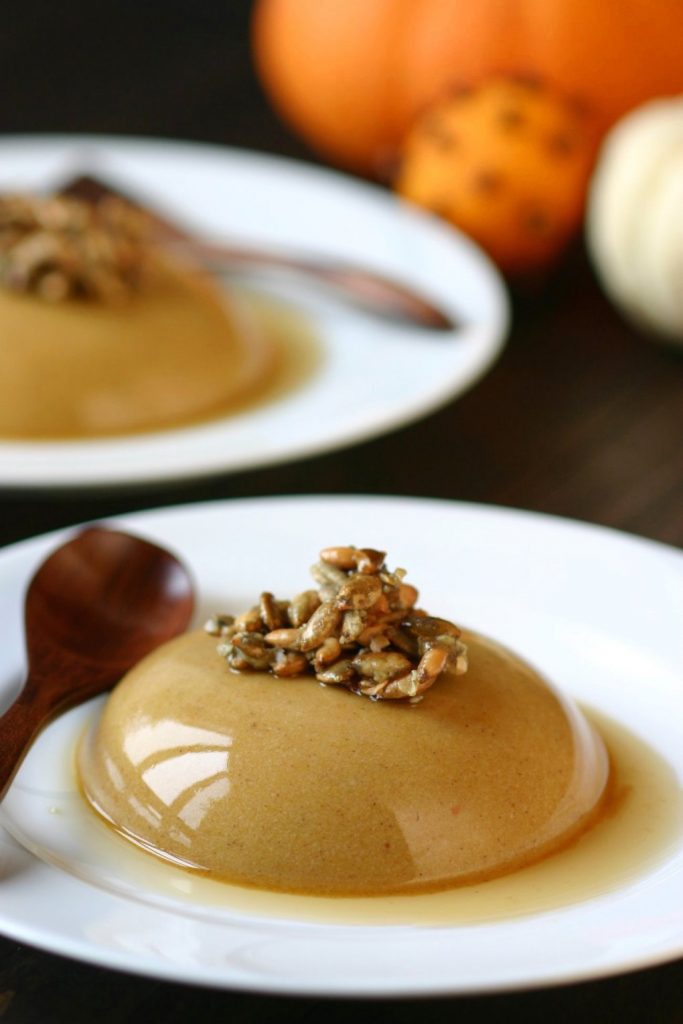 Pumpkin Panna Cotta from Omar at Lands and Flavors *Gluten-free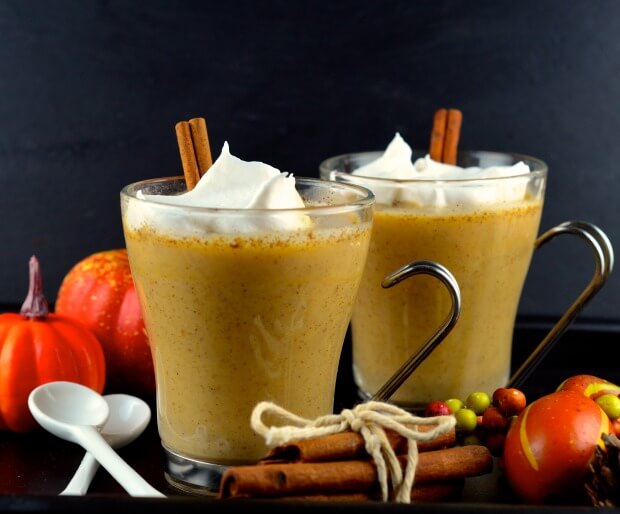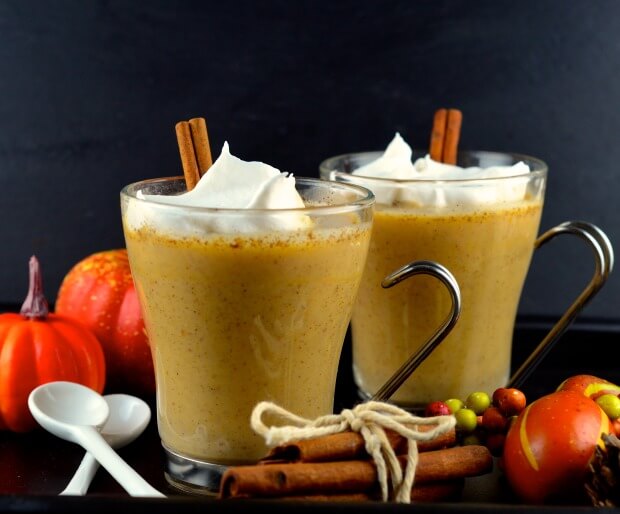 Warm Pumpkin Spice Cocktail from Vicky and Ruth at May I Have That Recipe *Gluten-free
Maple Bourbon Pecan Pie from Vicky and Ruth at May I Have That Recipe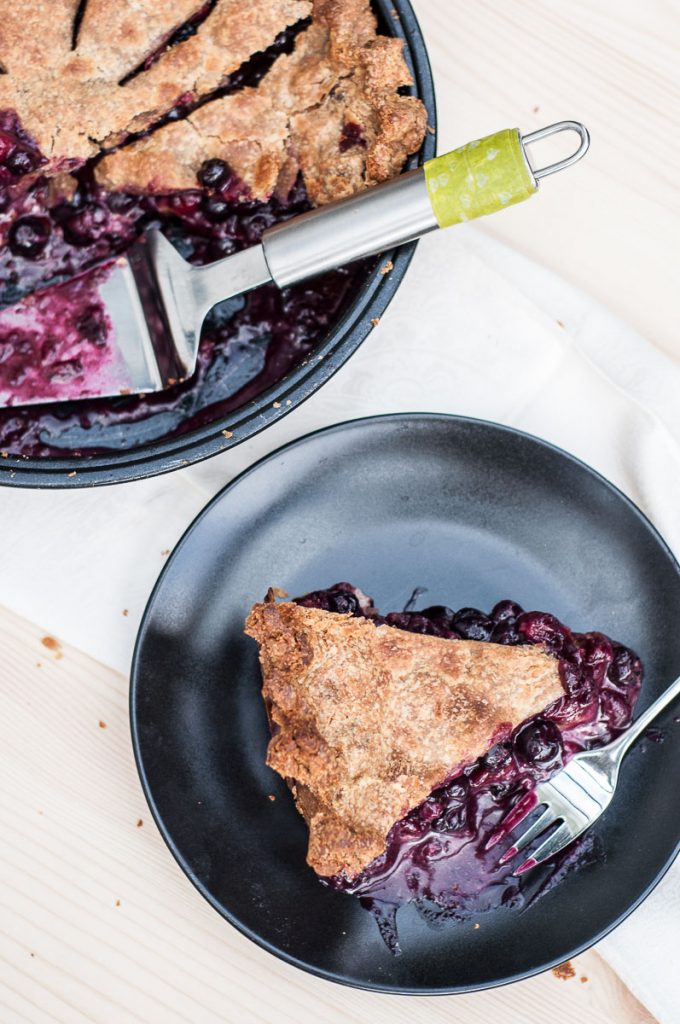 Blueberry Cranberry Pie from Vegan Family Recipes
Pumpkin Cinnamon Cake from Jenny at The Lazy Vegan Baker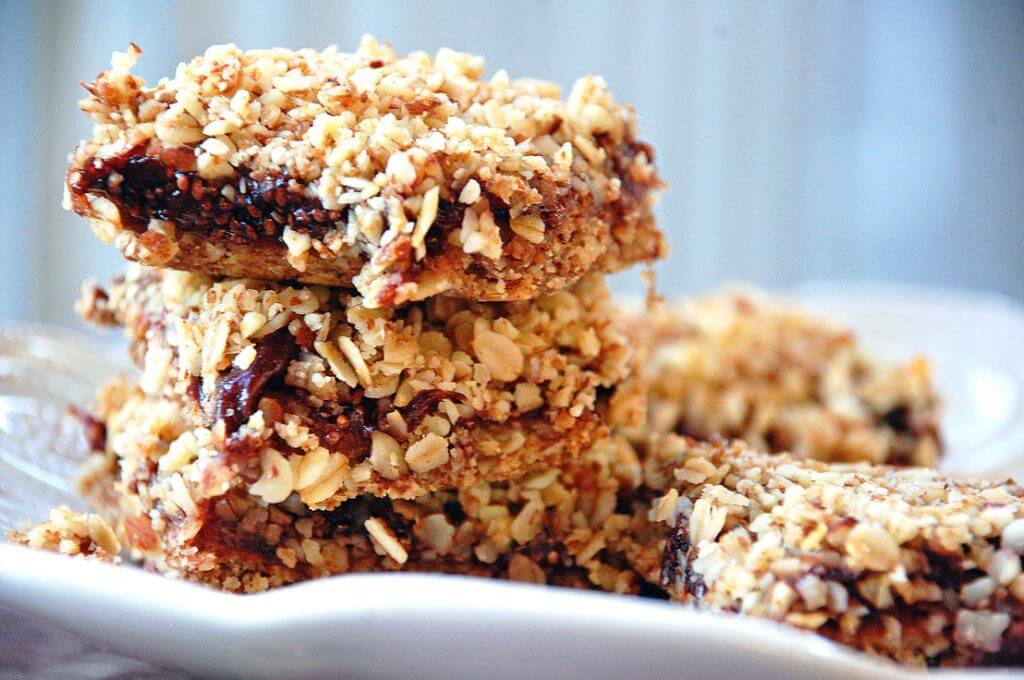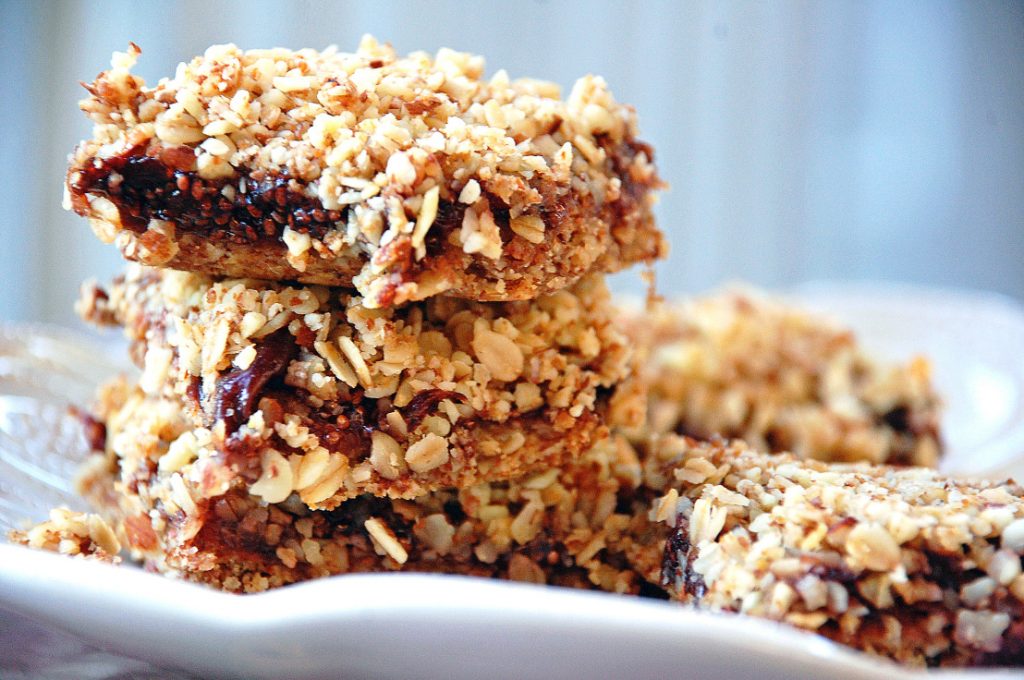 Cherry Oat Bars from Lynn at Nourish and Nestle *Gluten-free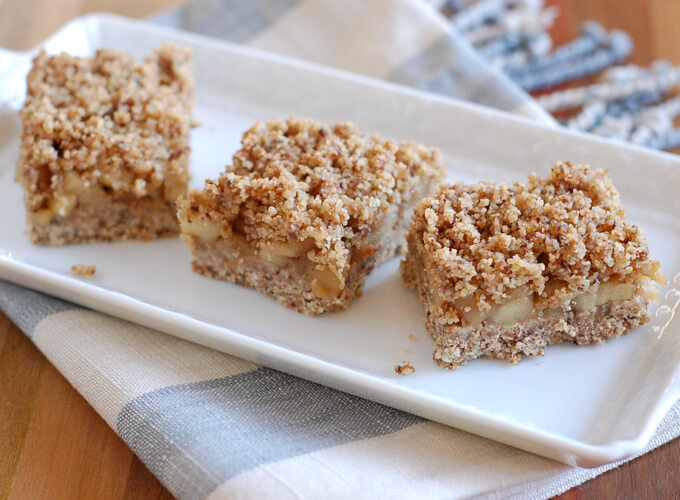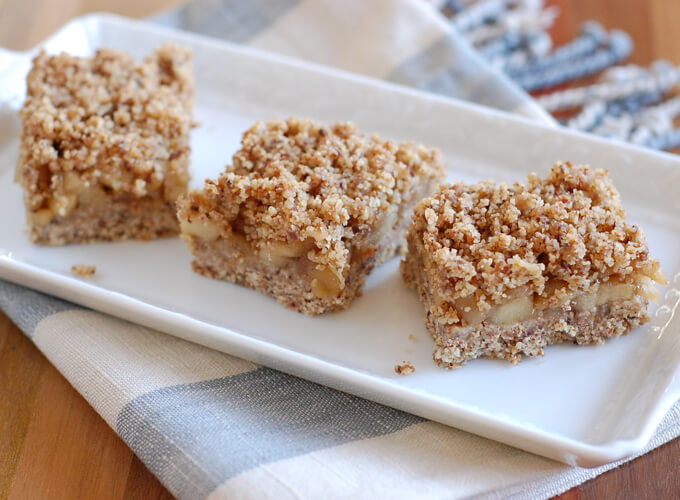 No-Bake Apple Crumb Bars from Lucy at Turnip the Oven *Gluten-free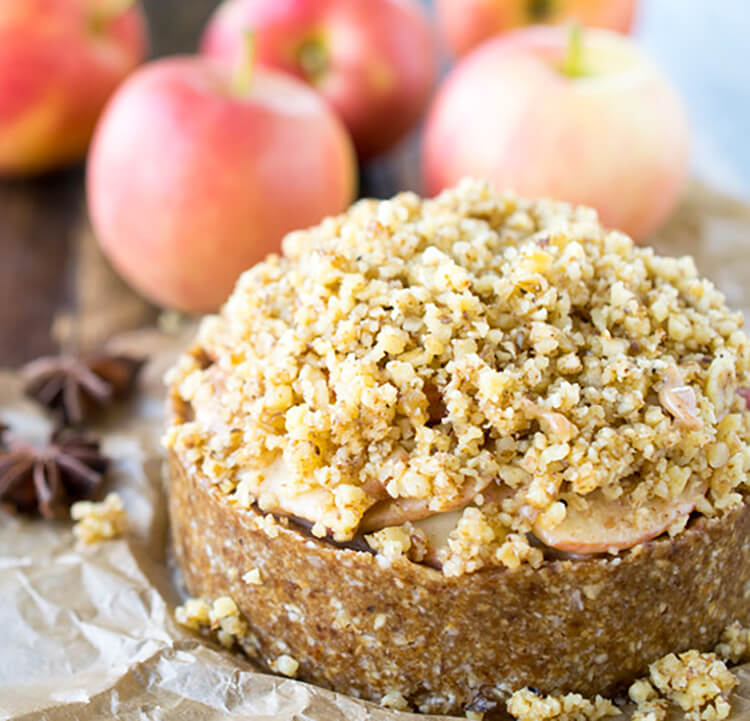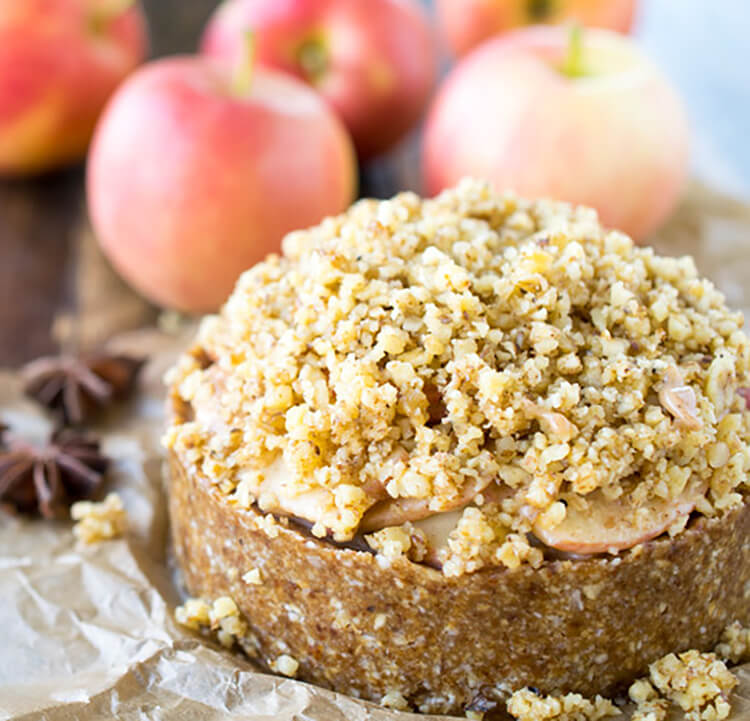 Deep Dish Apple Torte from Crystal at Raw Revive *Gluten-free
Looking for even more Vegan Thanksgiving Recipes? Browse through these as well :)