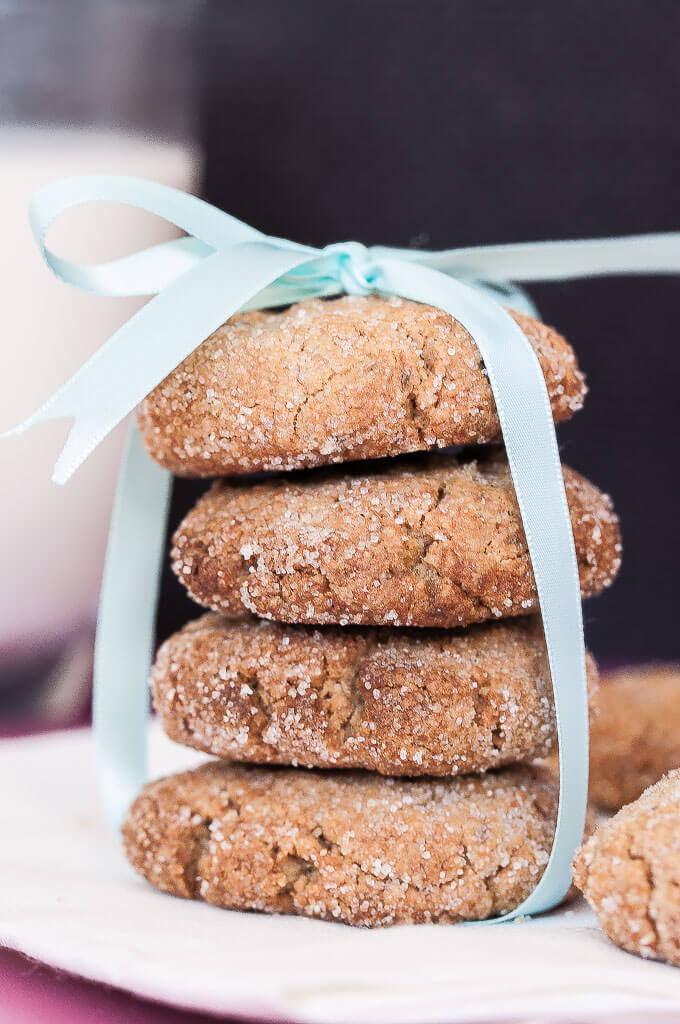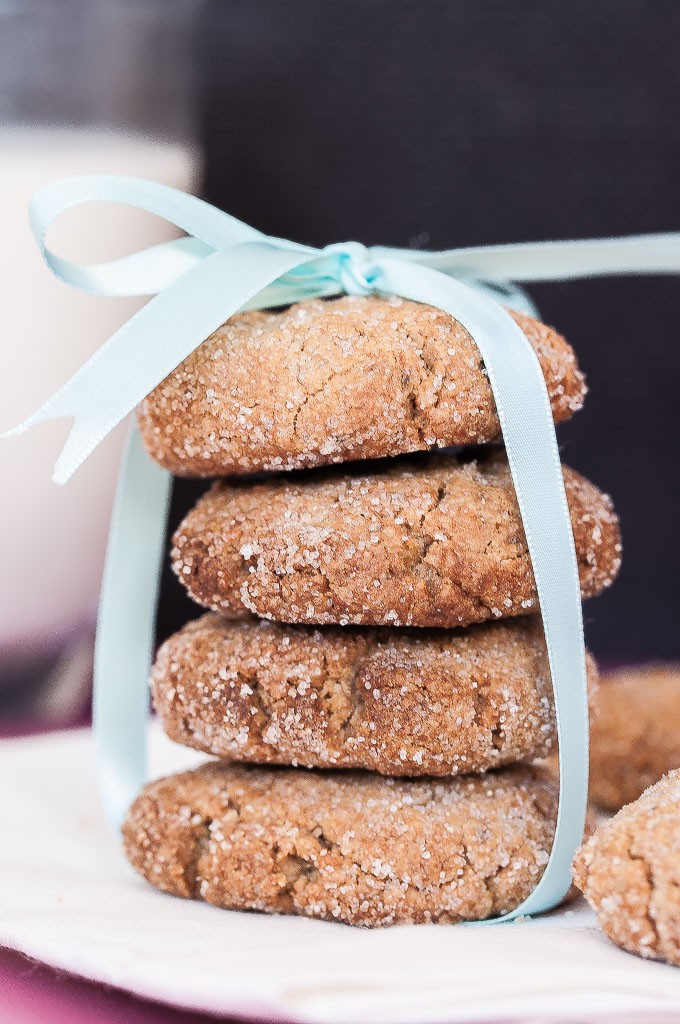 I love a good peanut butter recipe especially peanut butter cookies. The cookies I'm sharing with you today aren't the traditional kind though. They're Peanut Butter Chia Seed Cookies.
Obviously, I had to take that insanely delicious but also rather unhealthy dessert and turn it into a much healthier one. Making healthier cookies can sometimes be tricky.
Cooking healthier, on the other hand, is much easier. While you are cooking, you can always add more ingredients or balance them out. With baking you don't really have that option. You can't just take your cookies out of the oven, stir in more flour, and then continue baking them. So there is definitely a lot of trial and error (that's code for: COOKIES LANDING IN THE TRASH) that goes into creating new baked goods.
These Peanut Butter Chia Seed Cookies were no different. Thankfully though, I finally managed to make some super yummy, milk dippable, toddler approved PB cookies.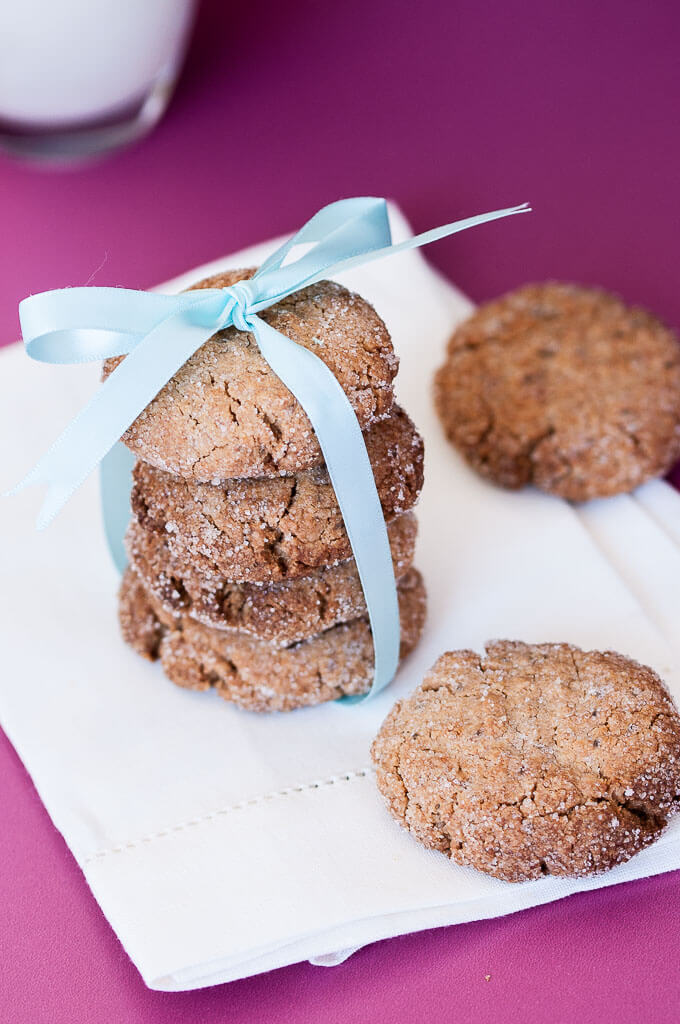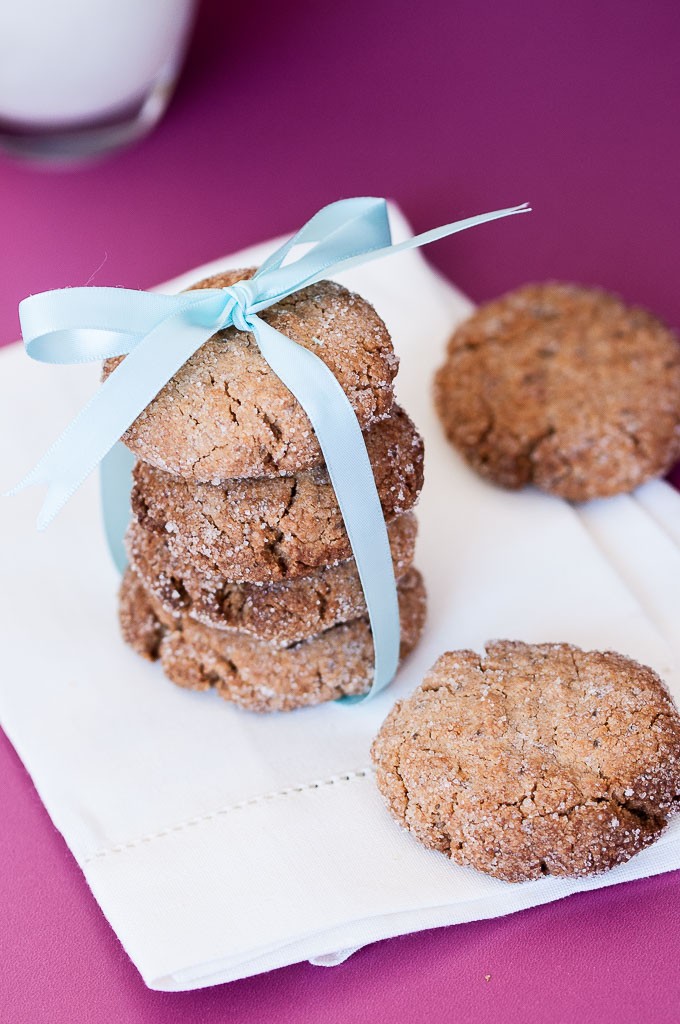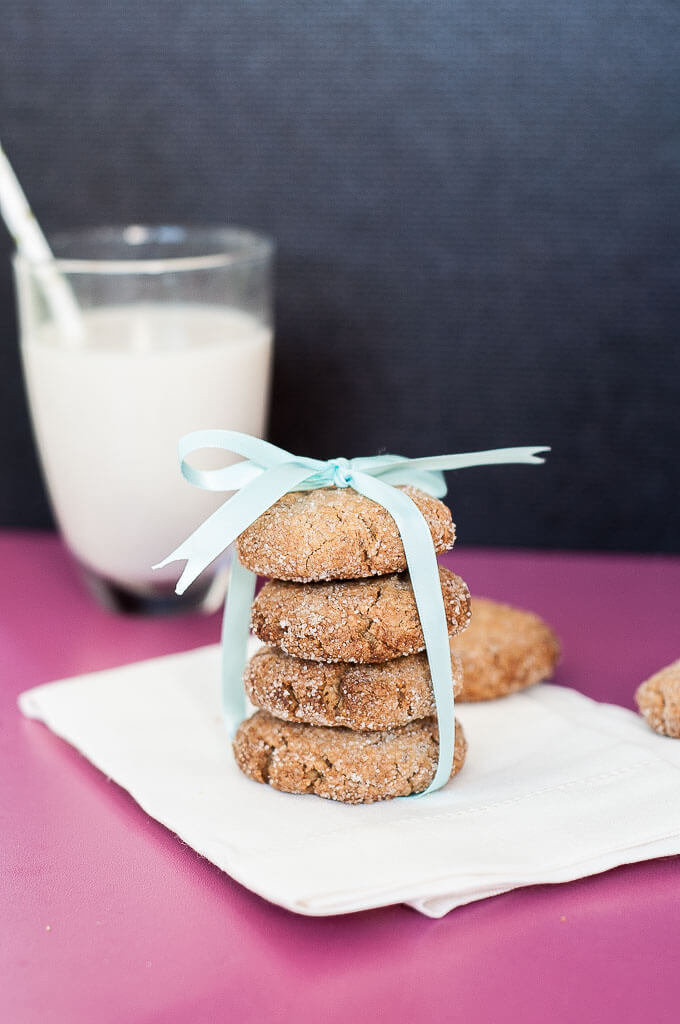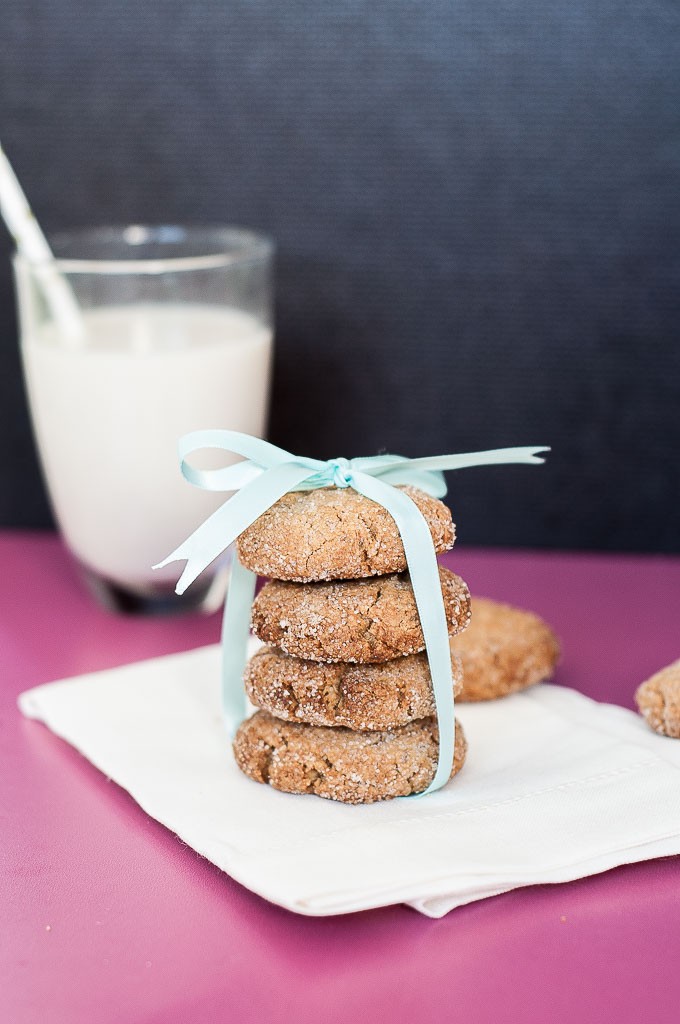 In love yet? I am and so is everyone else in my family. I've been making these so much lately that it's hard to keep up with the demand in my house. I've even turned the cookie dough into a pie crust. That might be a new blog post ;)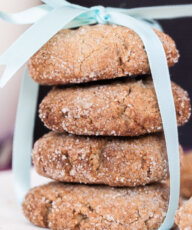 Peanut Butter Chia Seed Cookies
Ingredients
1

cup

280g Creamy Peanut butter (made from 100% Peanuts)

⅓

of a cup

60g Whole Cane Sugar (or ½ of a cup Granulated Sugar)

1

teaspoon

Vanilla Extract

1

Chia Egg

See notes on how to prepare using chia seeds

¾

of a teaspoon Salt

1

teaspoon

Baking Powder

⅔

of a cup

100g Whole Wheat Flour (or equal amount of all-purpose flour)

1

tablespoon

Granulated Sugar

optional
Instructions
Preheat oven to 355°F (180°C) and line a cookie sheet with parchment paper.

Cream together peanut butter, sugar and vanilla extract together in a medium sized bowl.

Add chia egg, salt, baking powder to bowl. Sift whole wheat flour and add to bowl as well. Stir all ingredients together with a wooden spoon.

Roll cookie dough into 1 ½" (3.8cm) balls. Roll balls in granulated sugar (optional). Place balls on cookie sheet and flatten cookies with a fork to make a crisscross pattern.

Bake in the oven for 12 -15 minutes until lightly browned.

Allow cookies to cool on a rack.
Recipe Notes
1.) It is easy to make chia eggs. Simple add 1 tablespoon of chia seeds to a small bowl and cover with 3 tablespoons of water. Let this mixture sit for at least 15 minutes or even overnight if you prefer until a gel forms (This is your chia egg!). If you are doubling this recipe be sure to keep the 1:3 chia to water ratio when making chia eggs.2.) If you aren't used to baking with whole grains then you might find these cookies heavy at first. You can always use all-purpose flour instead of the whole grain if needed or slowly transition by using half whole wheat and half all-purpose. If you are used to making whole grain cookies then you'll love these ;)
I usually try to include the nutritional info in my recipes. Some people like seeing it and others couldn't care less. However, this time around I had to take a closer look.
When I first looked at the nutritional info for my peanut butter chia seed cookies I thought, mmmhm well these aren't that healthy. HOWEVER, then I looked at a Classic Peanut Butter Cookie Recipe and I was blown away by how incredibly unhealthy they were. Check out the comparison below.
Note that the nutritional info is for ONE single cookie and both are roughly the same size (my peanut butter chia seed cookies are actually a bit bigger).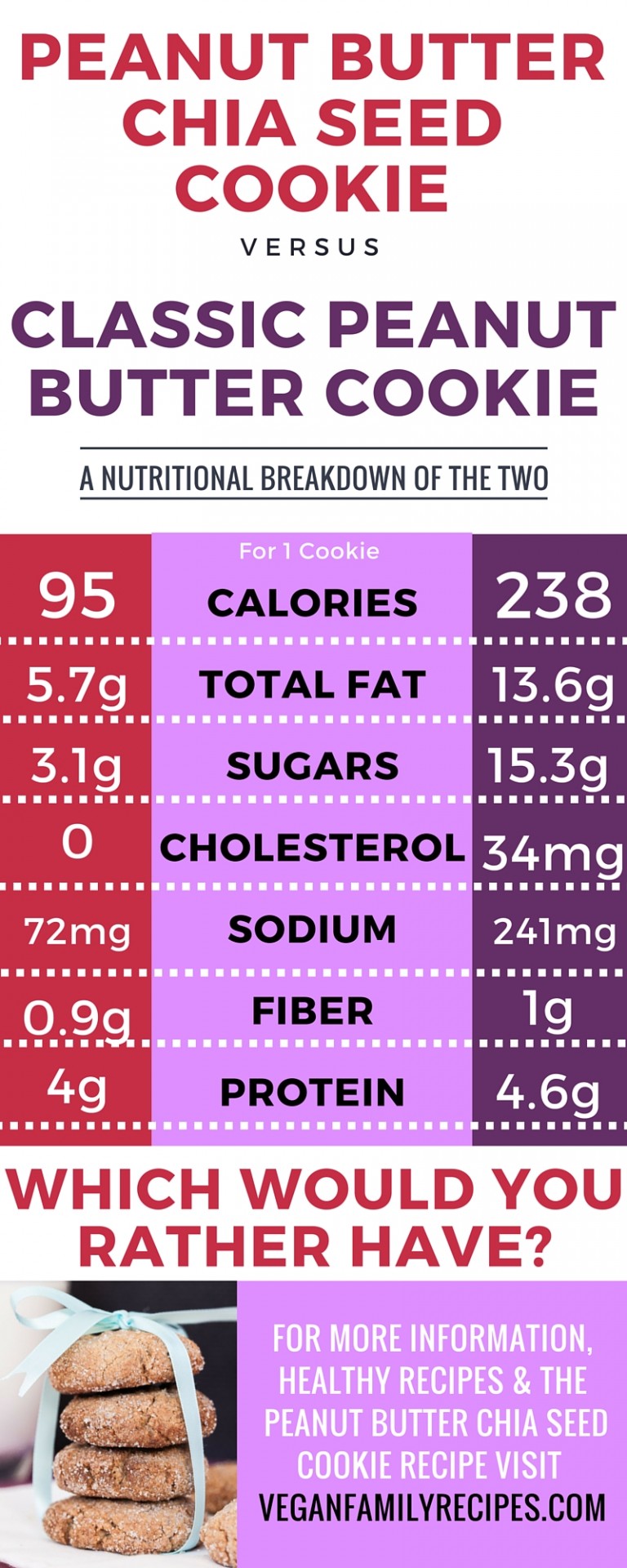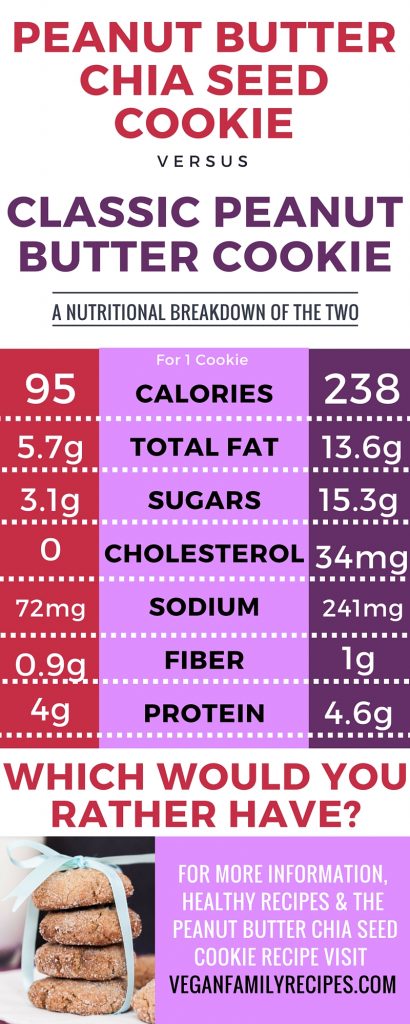 Unreal. It completely blows my mind how a 1" cookie dough ball can have 238 calories. What's even worse is that these are PEANUT BUTTER COOKIES so you know you can't ever just eat one. I mean cookies really should ALWAYS come in stacks of 4 ;)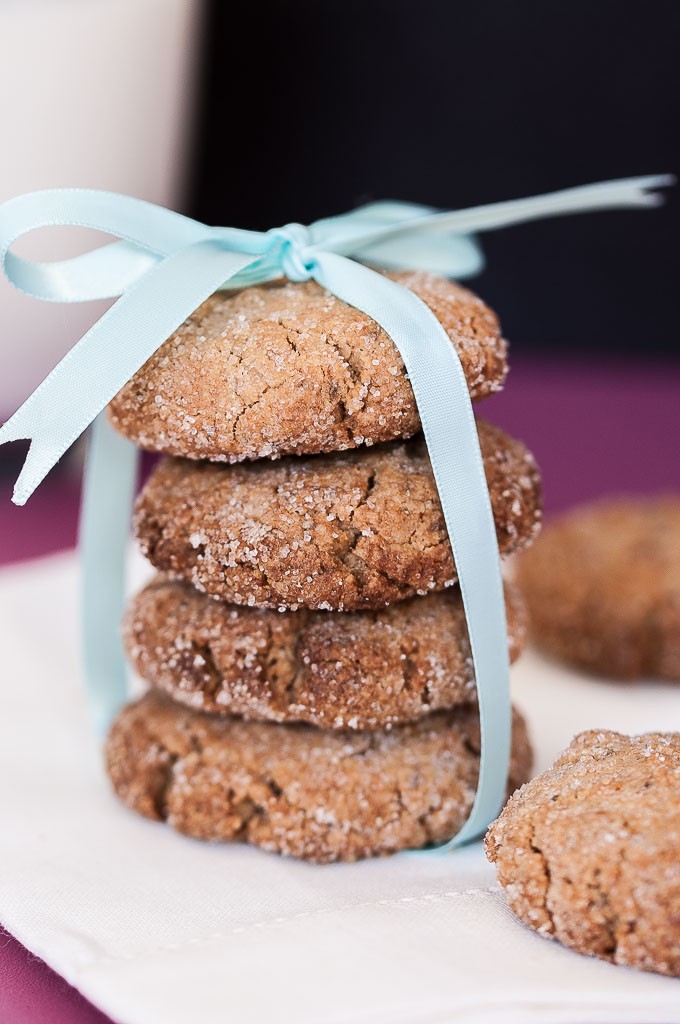 If you're looking to take advantage of even more healthy recipes with chia seeds then check out some of these: