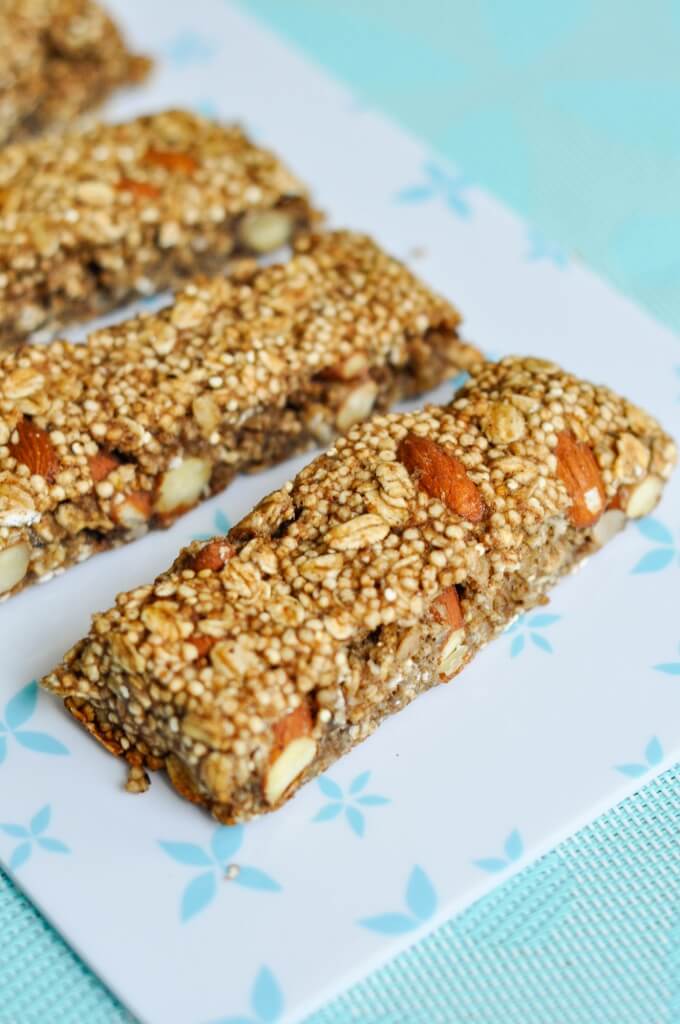 I've been in a bit of a recipe rut lately. That is until I came up with these Puffed Quinoa Oat Bars. They're really easy to make and a perfect healthy snack on the go. I've never really made my own granola or oat bars before. A week ago I picked up a box of organic granola bars at the store. When I got home and looked at the ingredients I was a bit mortified. OK yes, I know, ALWAYS look at the labels at the store, and don't EVER assume just because it's organic and vegan that it's healthy.
So, obviously, I had to make my own. The recipe I made is a very basic oat bar recipe which leaves optimal room for adding whatever ingredients you want and like. I used pureed bananas to bind everything together instead of relying on a sugary mass. Mix all the ingredients together...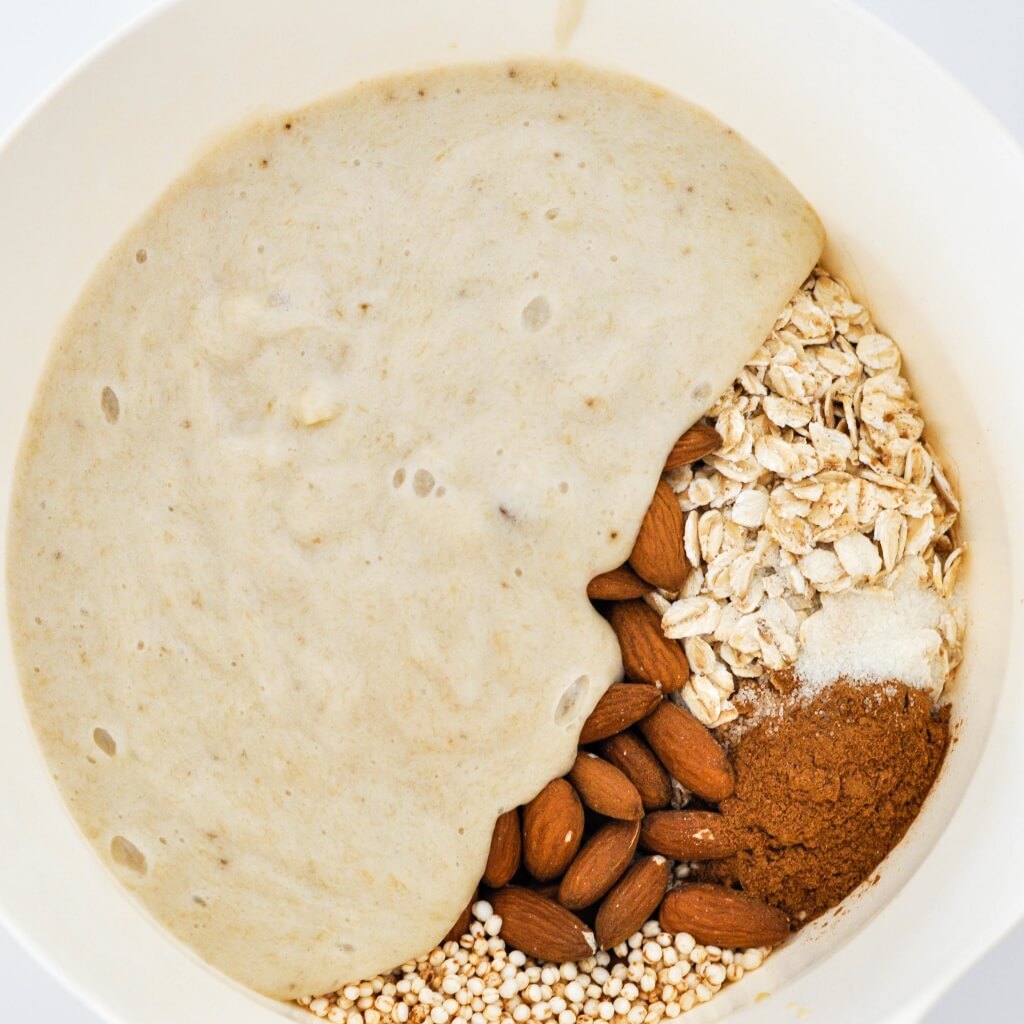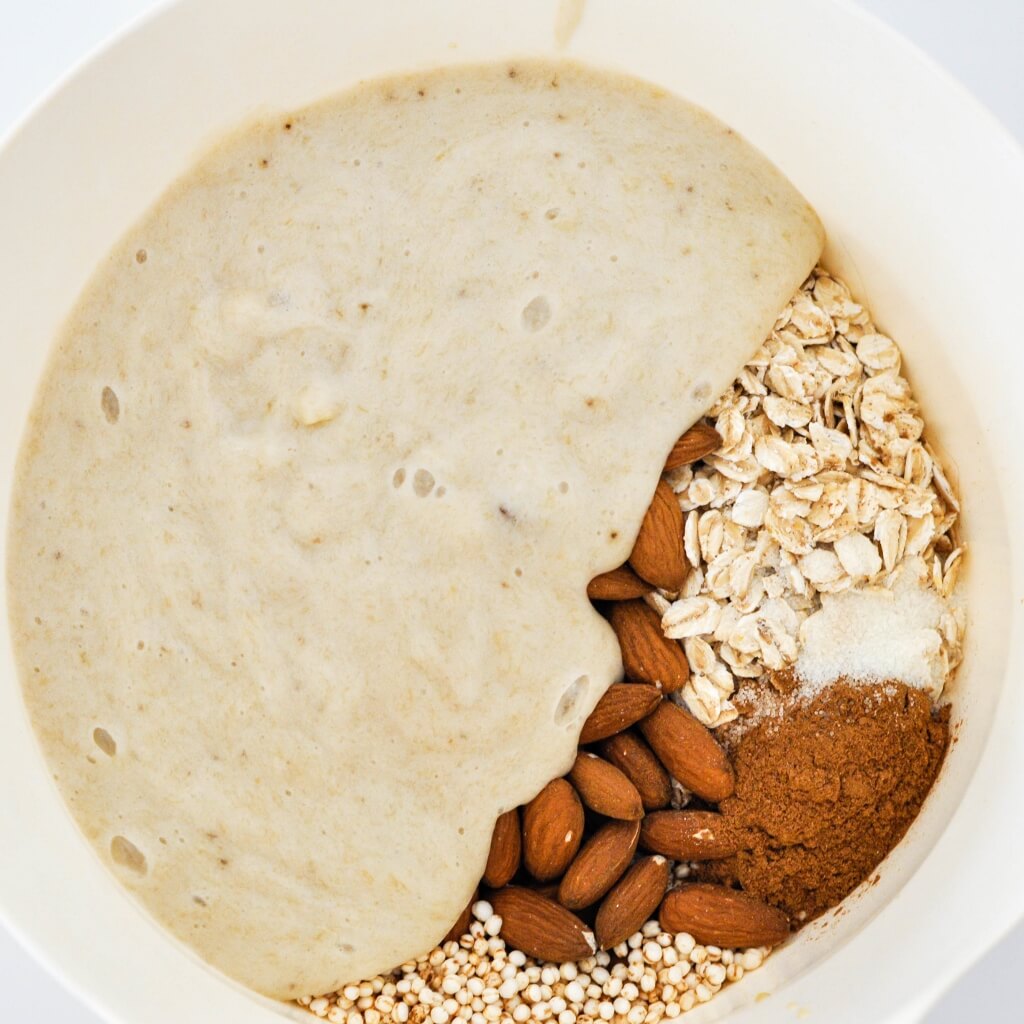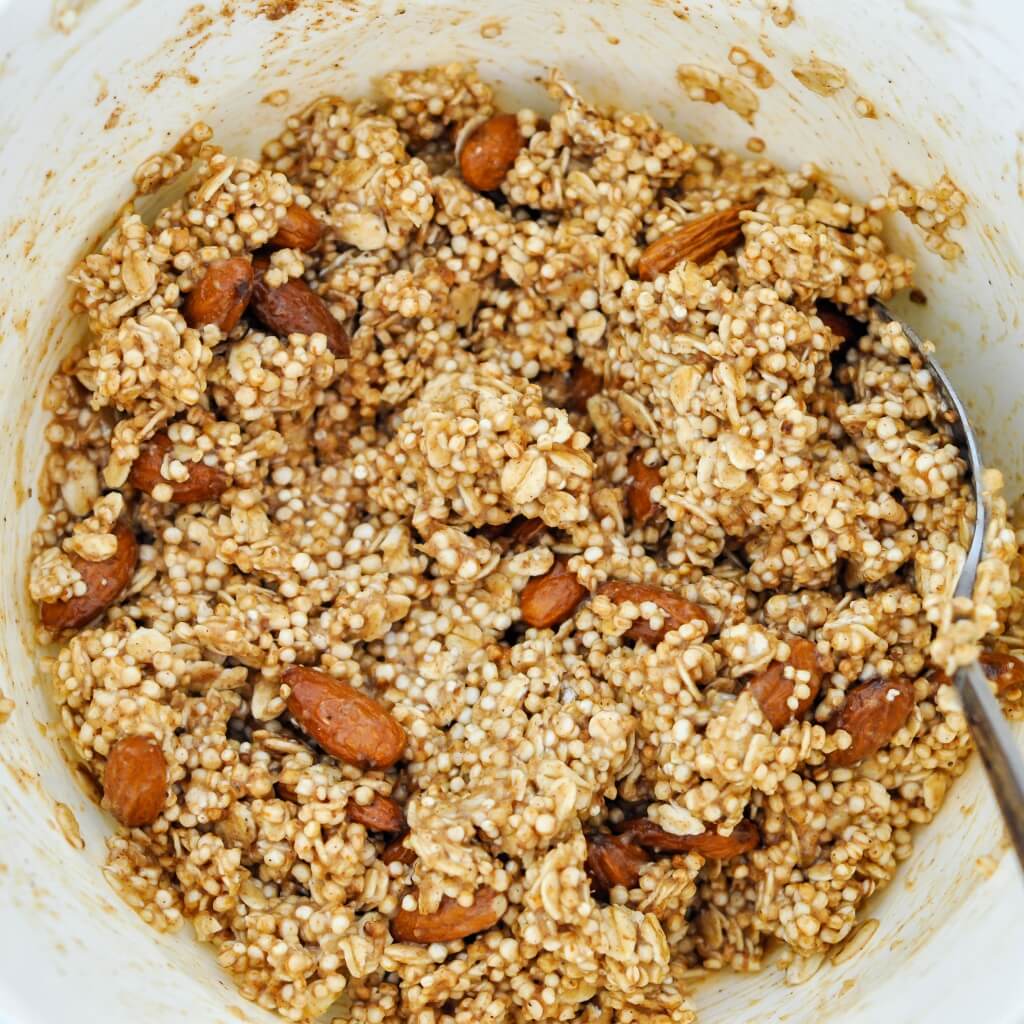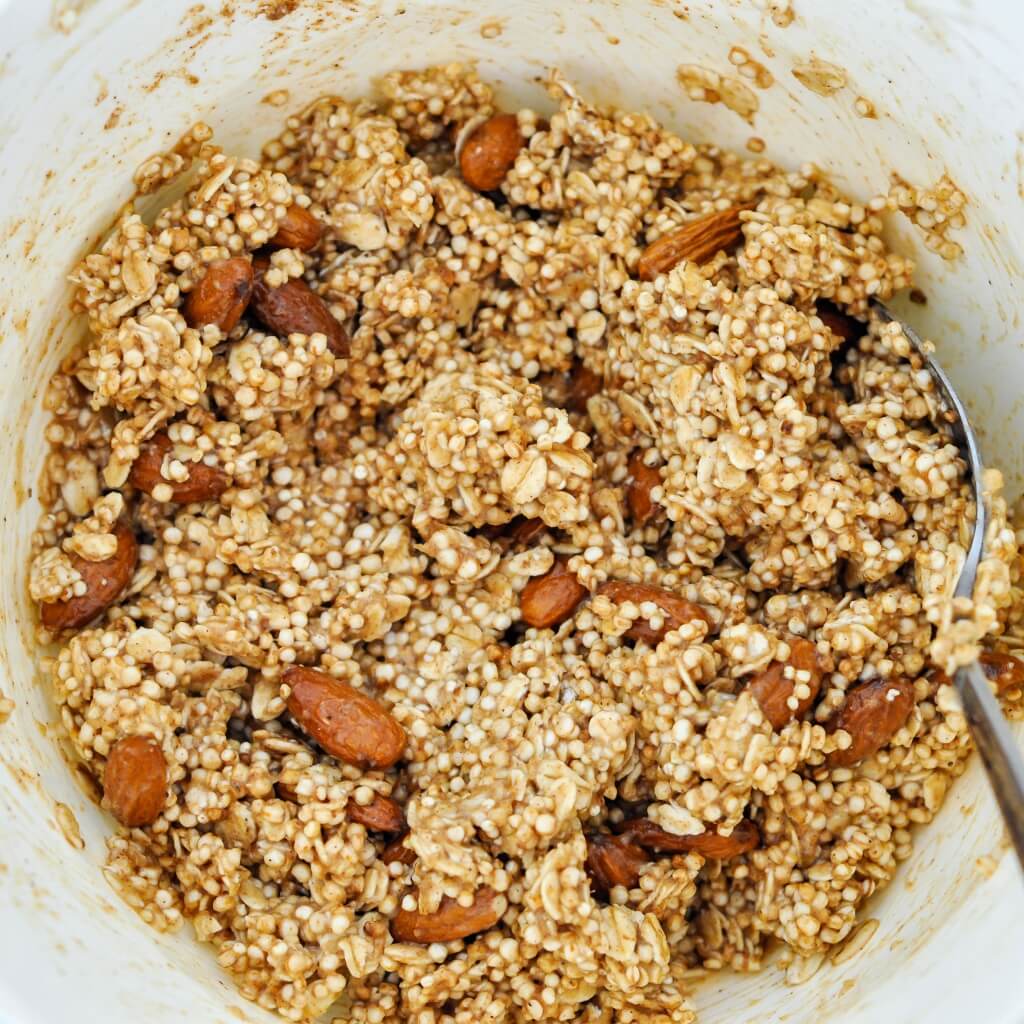 ...and spread them on a baking sheet. This is where you can be "creative". The puffed quinoa oat bar mixture can easily be formed into any shape you like. If you like square oat bars, make a giant square. Want them as circles? You can do that too :) I'm boring, so I just like plain rectangular oat bars that were about an inch thick.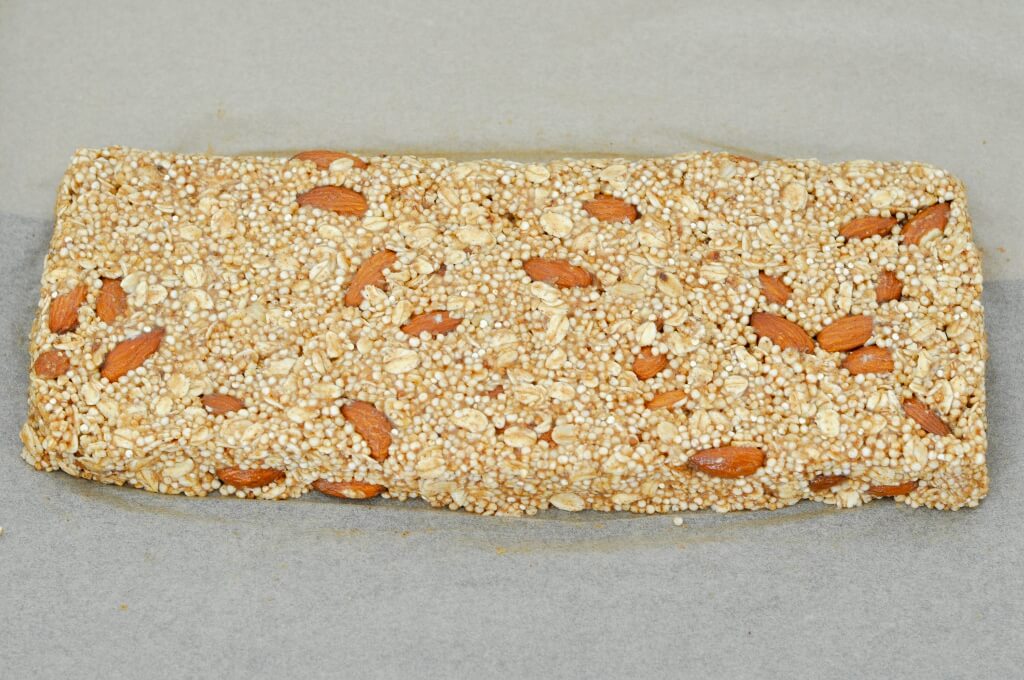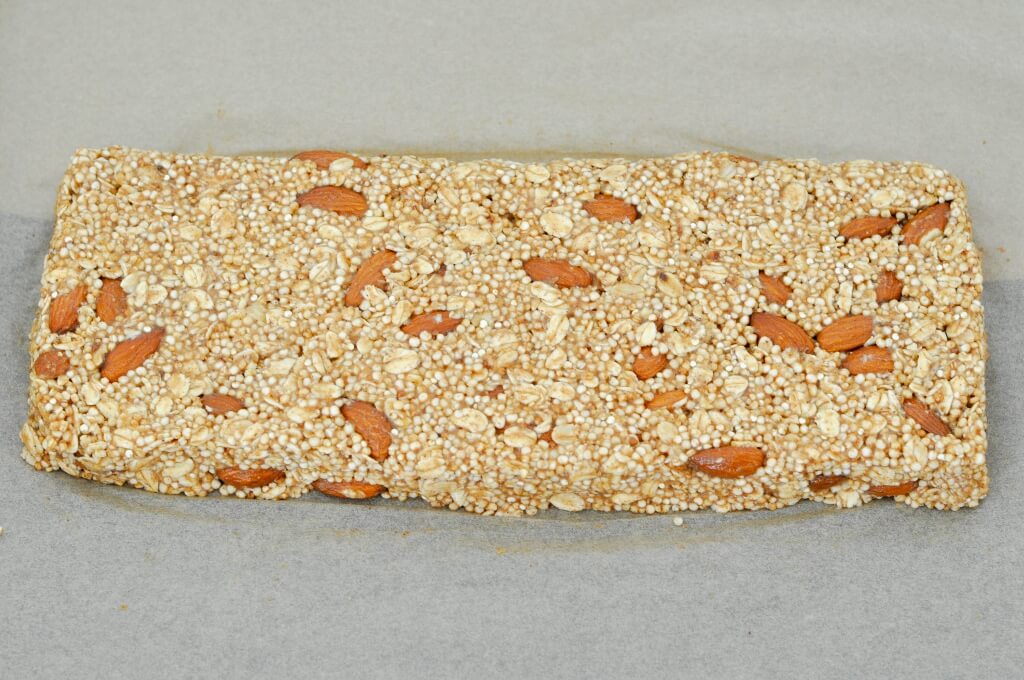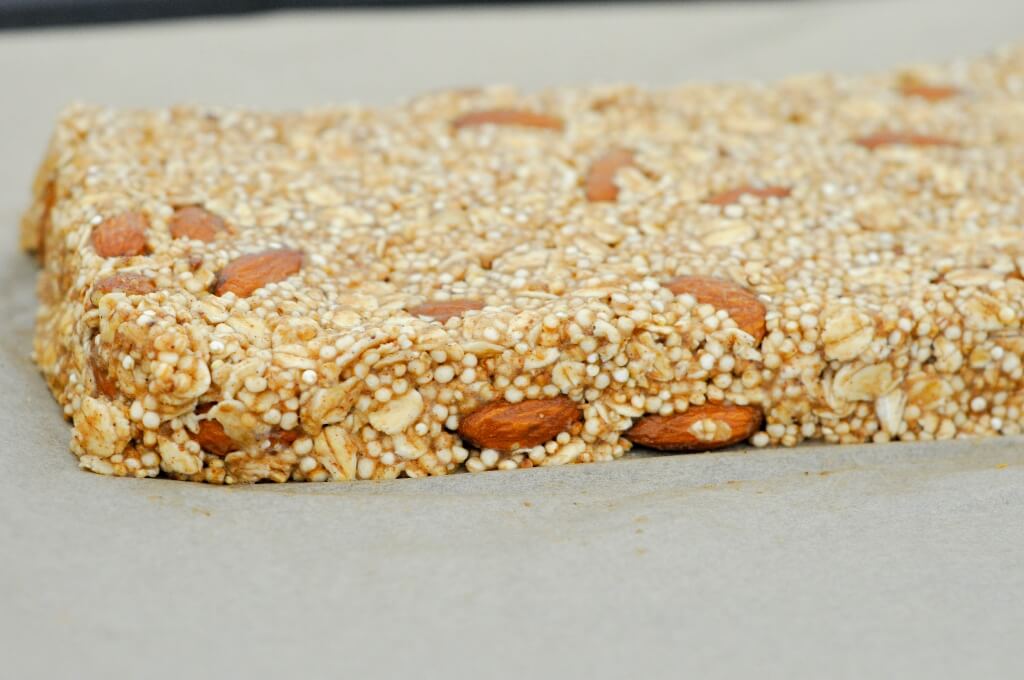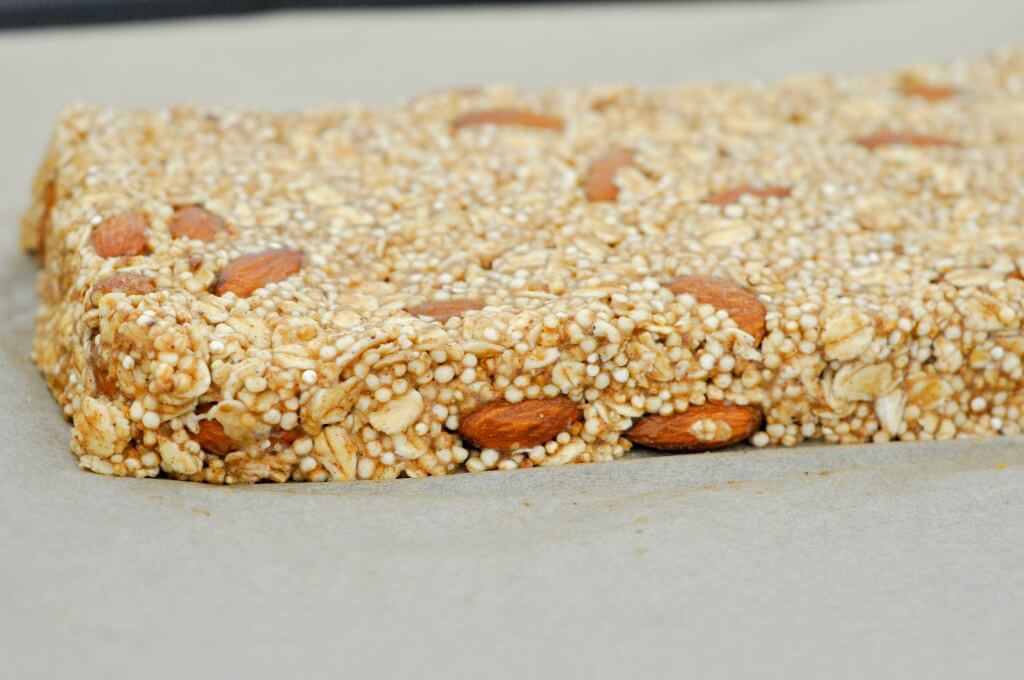 Bake them in the oven and eat. On the other hand, you could also turn these into a real treat! Dip them in some melted vegan chocolate chips or drizzle them with chocolate. You could also take it to a whole other delicious level by dipping it in melted coconut butter. Might sound a bit weird but it's not. Coconut butter will harden back up in the fridge or on your counter, depending on how warm it is in your house, leaving a delicious coconut butter shell on your oat bars. They remind me of those yogurt-dipped granola bars, just that these taste better :)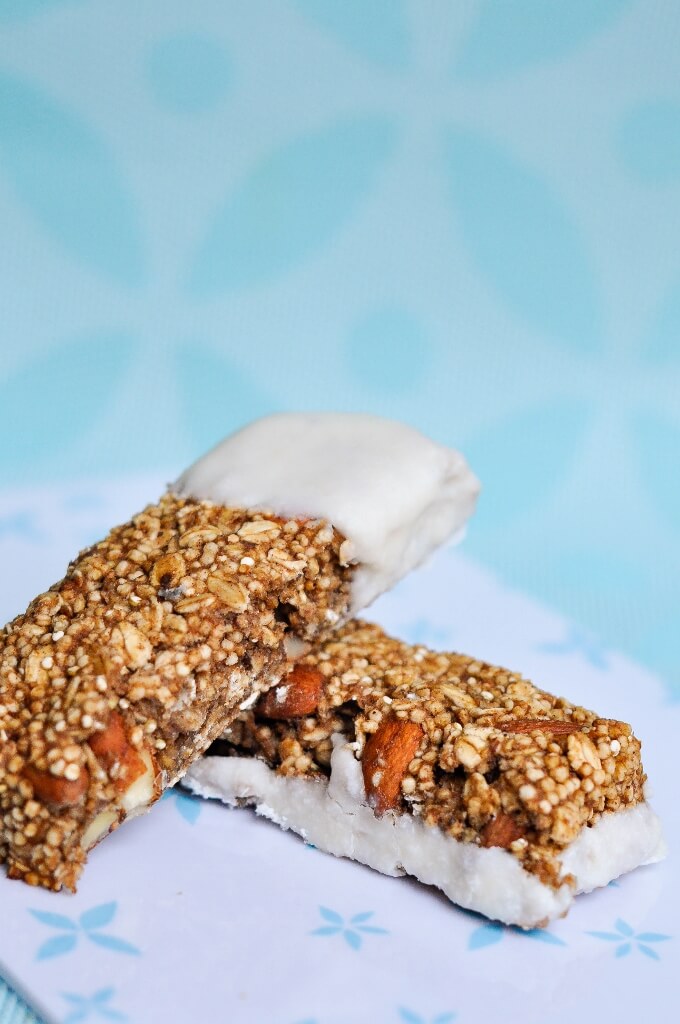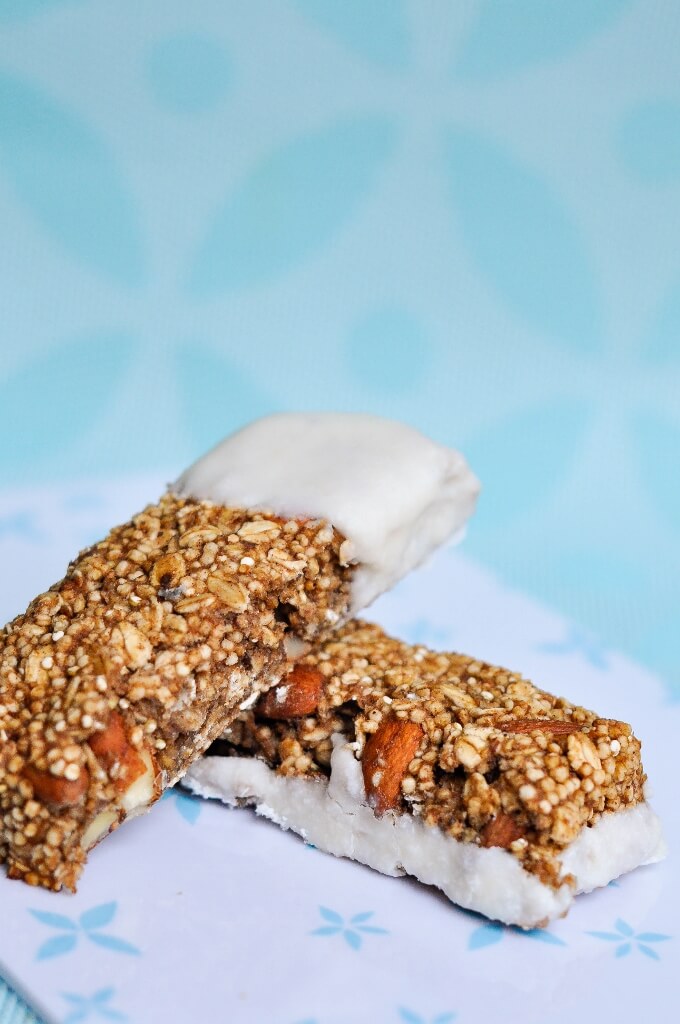 These were a big hit with both of my boys. They helped me make these but mainly just loved eating them. They're great for toddlers too. I did have to make a separate batch without the whole almonds for my 1yr old though. Either way, I dare you to have fun with this :D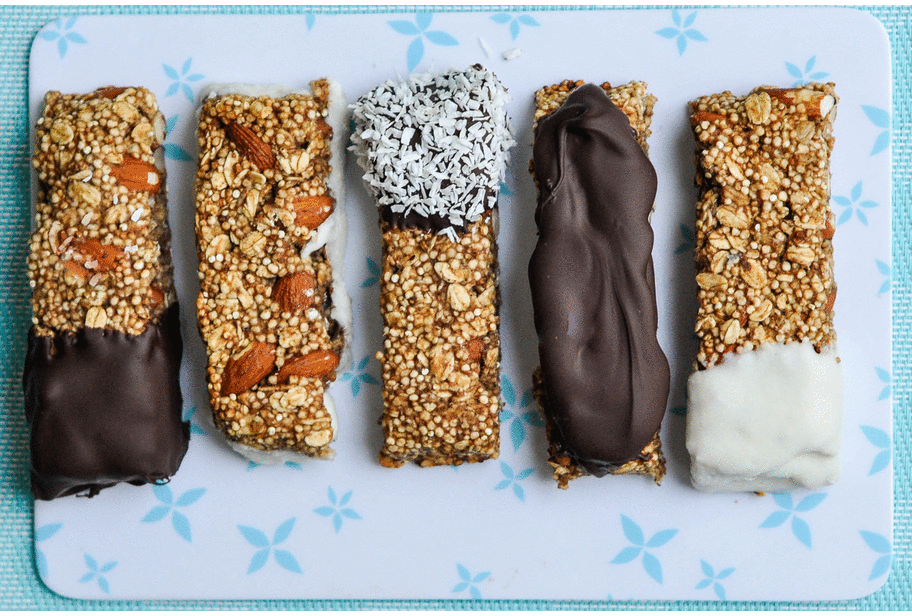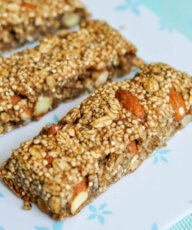 Puffed Quinoa Oat Bars
Ingredients
2

Bananas

Pureed - 1 cup

2

cups

Quinoa

puffed

1

cup

Oats

Rolled

½

cup

Almonds

whole raw

1

teaspoon

Cinnamon

½

teaspoon

Nutmeg

½

teaspoon

Salt

2

tablespoon

Pure Maple Syrup

Vegan Chocolate Chips

melted , optional

Coconut Butter

melted, optional
Instructions
Preheat oven to 355F (180C).

In a large bowl, mix together all ingredients with a spoon.

Spread mixture on a baking sheet lined with parchment paper. Using your hands, form a rectangular that is roughly 1 inch high.

Bake in oven for 20 minutes until golden.

Remove from oven. Once cooled, cut into 10 bars using a sharp kitchen knife.

Drizzle with or dip in melted chocolate chips and coconut butter and allow to fully cool. (optional)

Store in airtight container in fridge for up to 5 days.
Recipe Notes
1) This is a very basic puffed quinoa oat bar recipe. Feel free to add other ingredients to your liking. One that I found worked well are; chocolate chips, raisins, dried cranberries or other dried fruits, chia seeds, flax seeds, and nuts.2) Make sure the bananas are thoroughly pureed. Chunks of bananas will cause the oat bars to fall apart.
Want to try a different puffed quinoa recipe? Try my Chocolate Puffed Quinoa Bars or Puffed Quinoa Protein Balls.
Never heard of puffed quinoa before? It's quinoa that has been popped (think popcorn kernels into popcorn but much smaller). It still has all the same nutritional value as cooked quinoa and makes a great addition to cookies, muffins, cereal, and oat bars like these. You can make your own or buy it here.
Love coconut butter but think it's too expensive? Learn how to easily make your own!
Browse through some of my other Vegan Quinoa Recipes below!