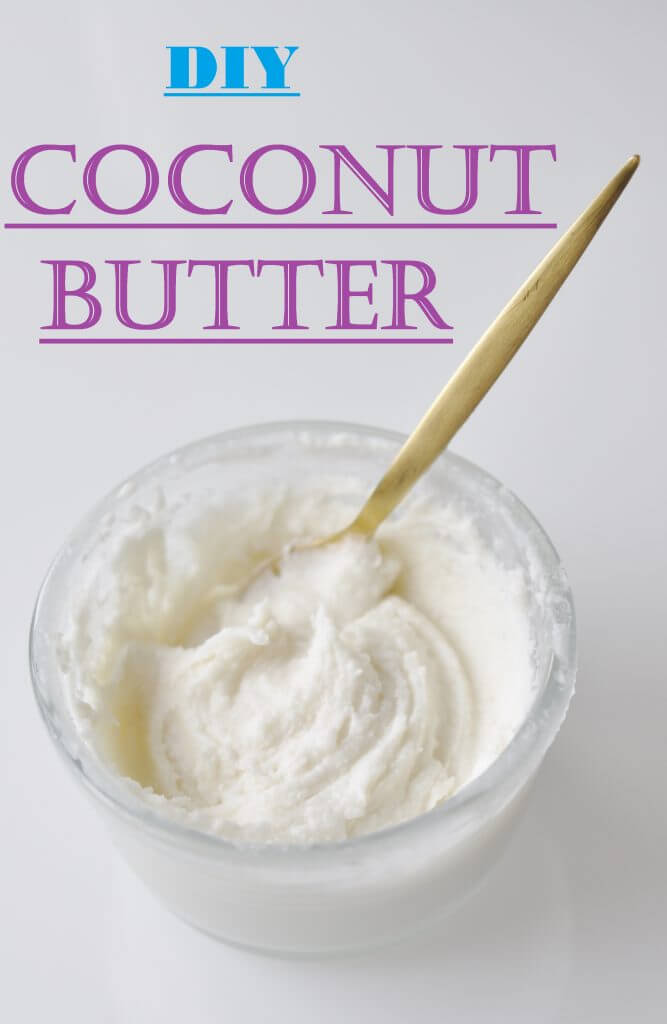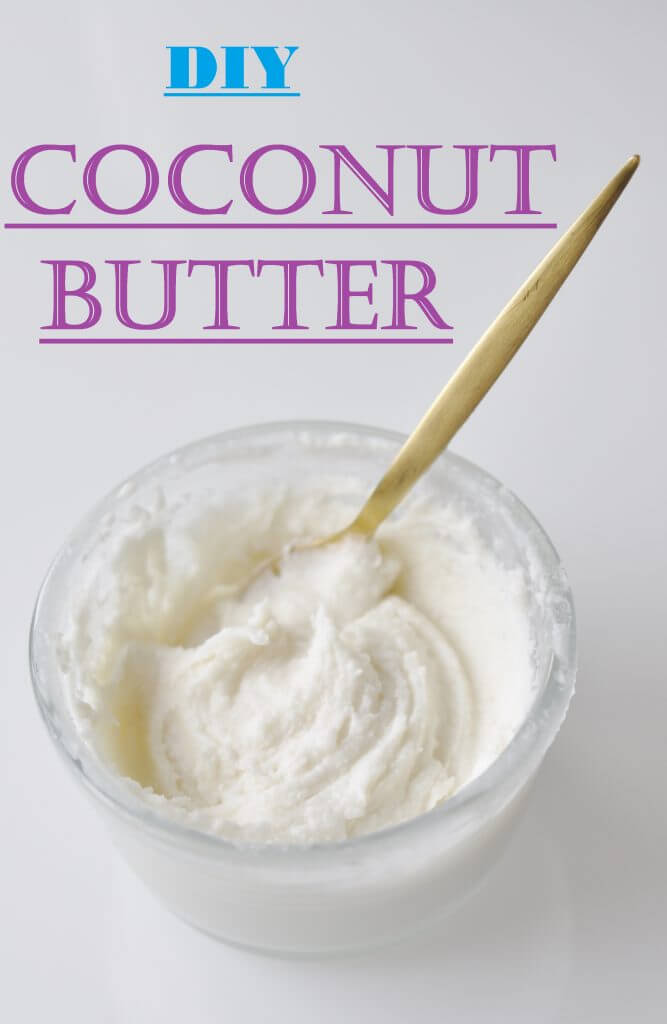 People seem to be still be going crazy for coconut butter. For good reason though. It's delicious and healthy but also comes with a hefty price tag. That's why it seems bizarre to me that so many still choose to buy it, when you can make your own for less than half the price.
Before I show you how to make coconut butter, let's go over some coconut butter faq's for all those coconut butter newbies.
1.) Is coconut butter and coconut oil the same thing?
No, No, No. Peanut butter and peanut oil aren't the same thing, right? The same goes for coconut butter and oil. Coconut oil is made up of all fat while coconut butter also contains coconut meat. This gives coconut butter a nutritional edge over coconut oil because it also contains some fiber and protein.
Like peanut butter, coconut butter is delicious spread on toast and added in place of butter in dessert recipes. Coconut oil on the other hand is great for cooking.
2.) Can I eat coconut butter all day long? It's healthy, right?
Well…Sure, coconut butter is healthy. However, let's remember that it is a healthy fat. 1 tablespoons still has 100 calories so I wouldn't swap my dinner for a cup of coconut butter and think that my body will thank me. That being said, coconut butter is far more than just it's calorie content. It's actually supposed to aid in weight loss by metabolizing the fat effectively into energy and not storing it as body fat. To see an insane amount of health benefits for coconut butter and oil, check this out! 
3.) What does coconut butter look like?
The consistency of coconut butter will depend on the temperature.  It can be anywhere from thin and runny to "hard as a rock" solid. There is no need to keep coconut butter in the fridge. However if it's really hot out and you prefer a harder coconut butter then pop it in there. On the other hand, if it is so hard that it's preventing you from eating it, then heat the coconut butter in the microwave for a few seconds or in a water bath.
4.) What can I use Coconut Butter for?
My favorite way to use coconut butter is to spread it on toast or just eat a spoonful of it here and there. Careful, it's really addicting! You can also use it in baking. It tastes delicious in cookies or vegan fudge. When coconut butter is in its liquid form, you can drizzle it over ice cream, granola, fruit, or cereal.
5.) How do I make coconut butter?
This is the real reason you are here, right? I've called a lot of my recipes "easy" but this one is the easiest, though I can't really call it a recipe :D
Start by placing shredded and unsweetened coconut in a food processor and pulse. PS: This might work with sweetened but I haven't tried it and not sure if I would like that sugary taste.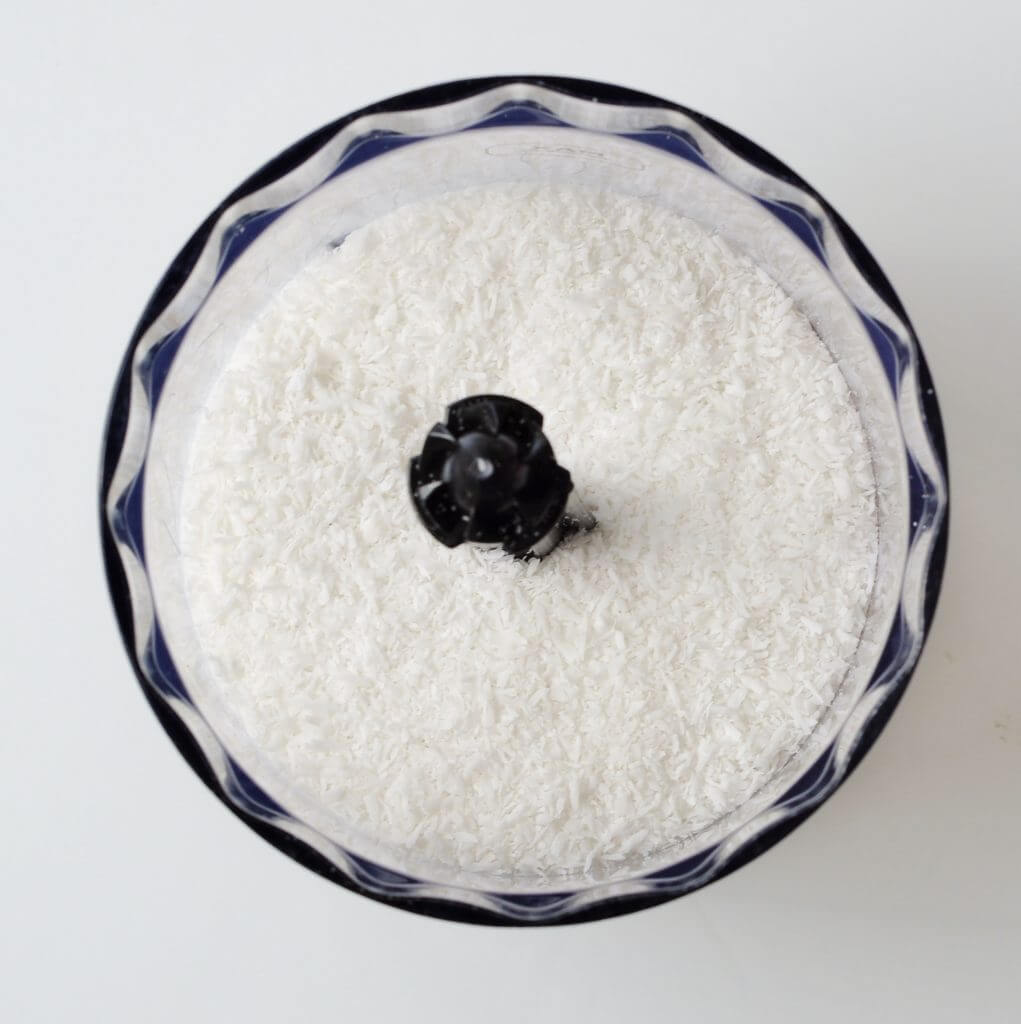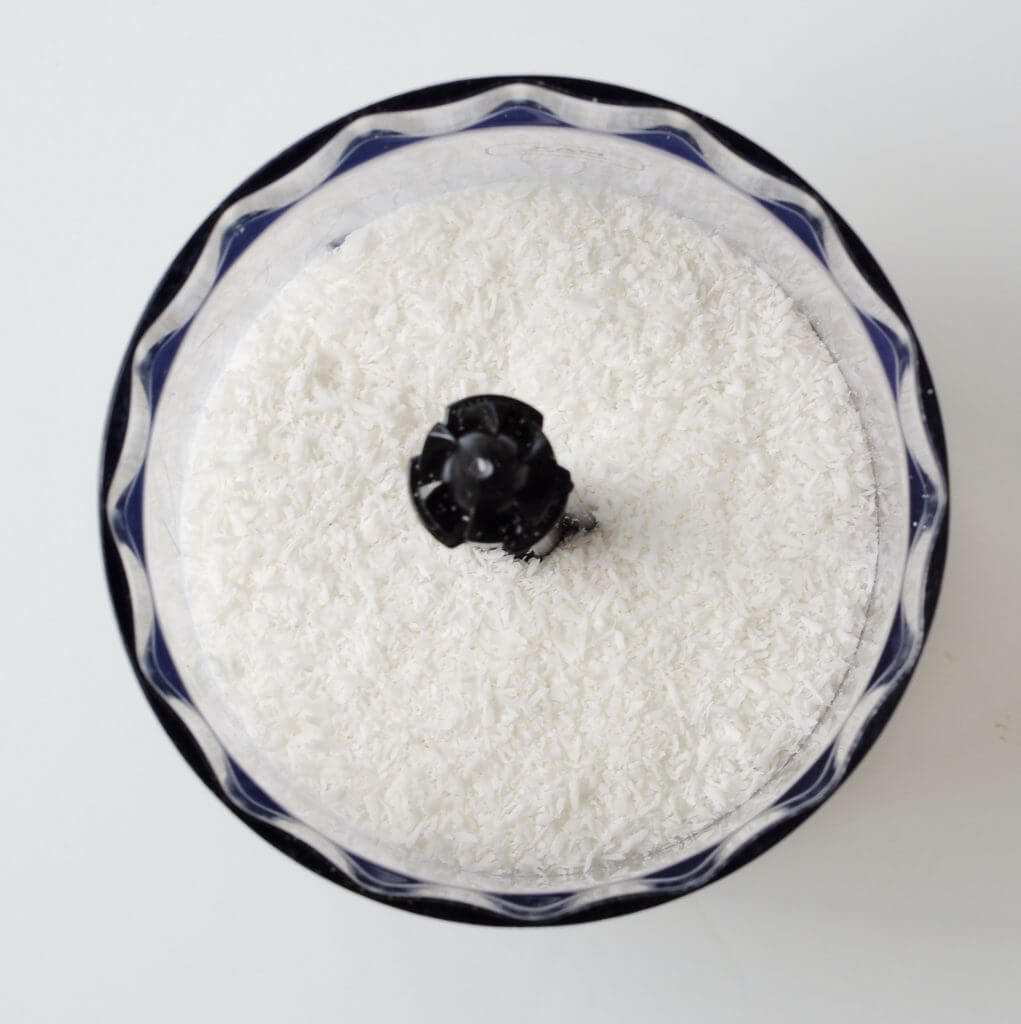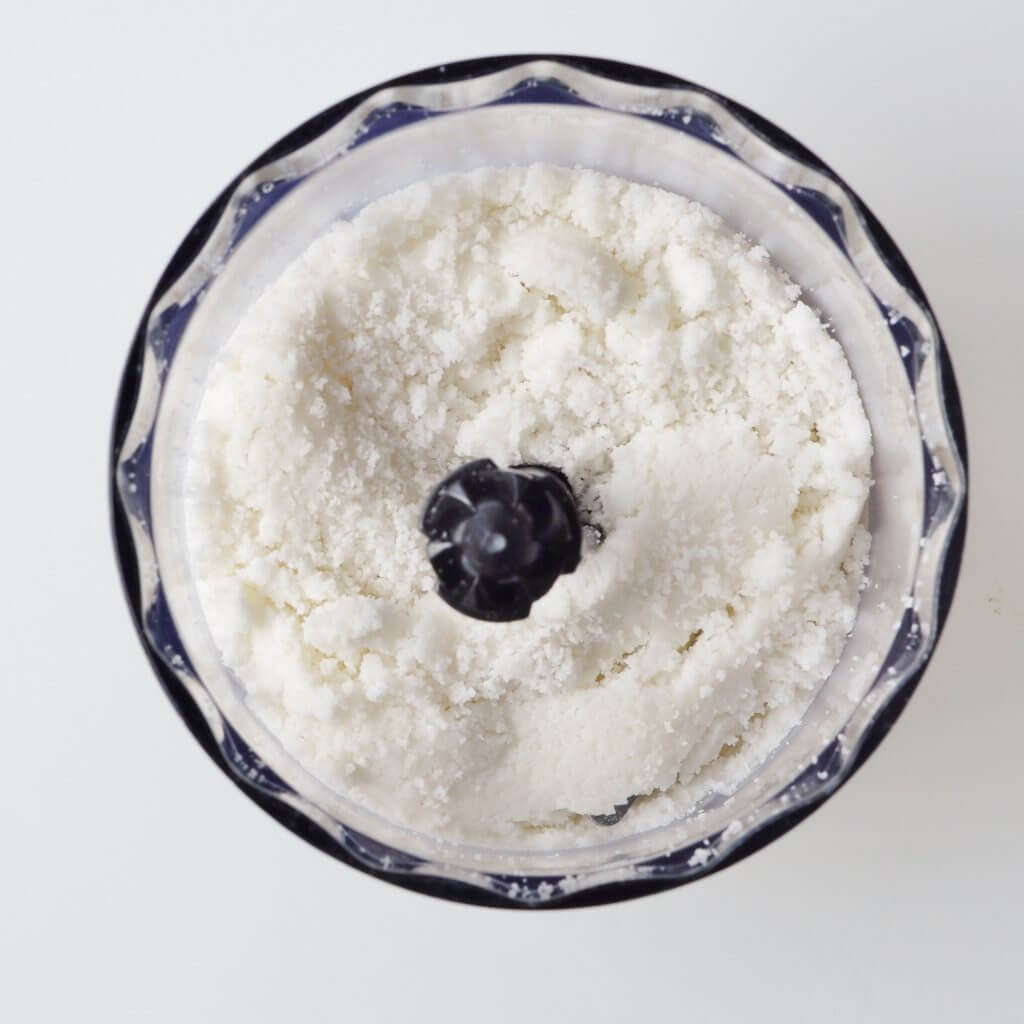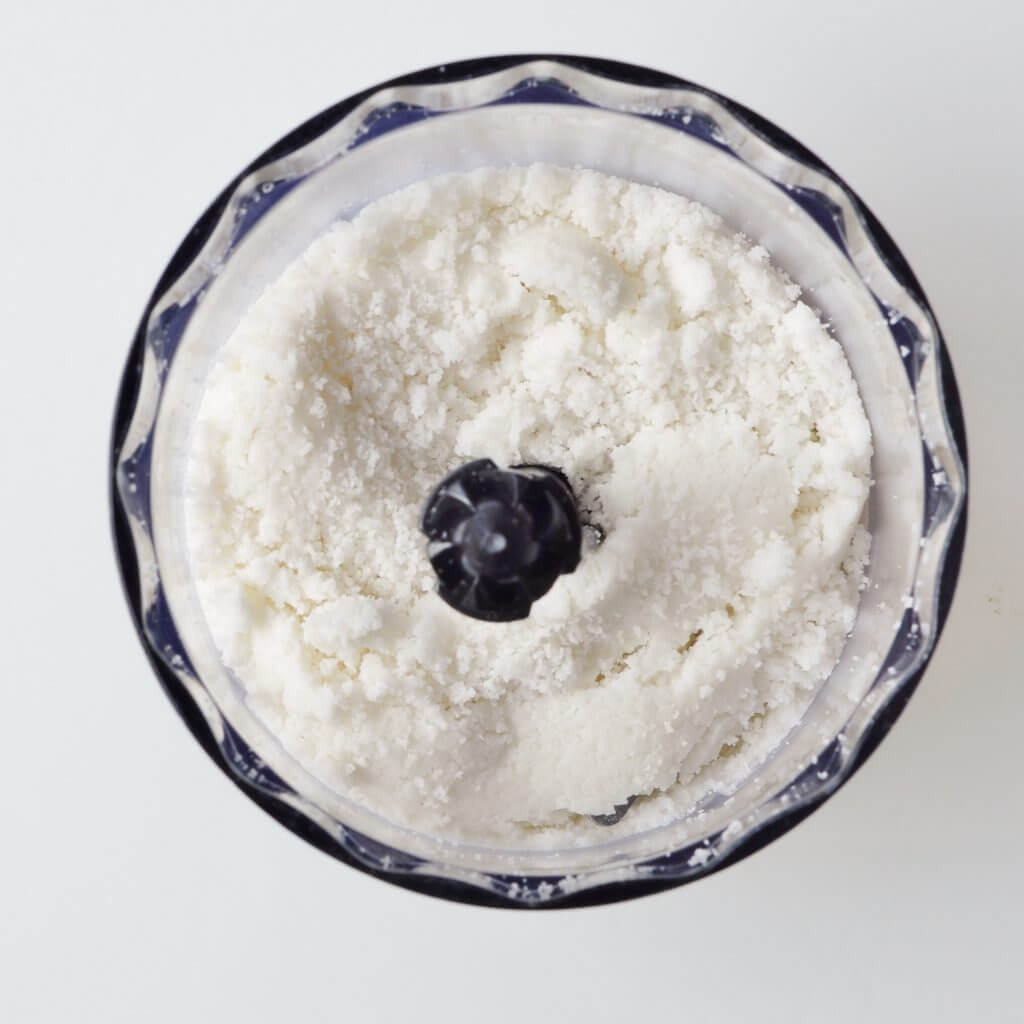 After the first few minutes the shredded coconut will start clumping together (as seen above), keep pulsing…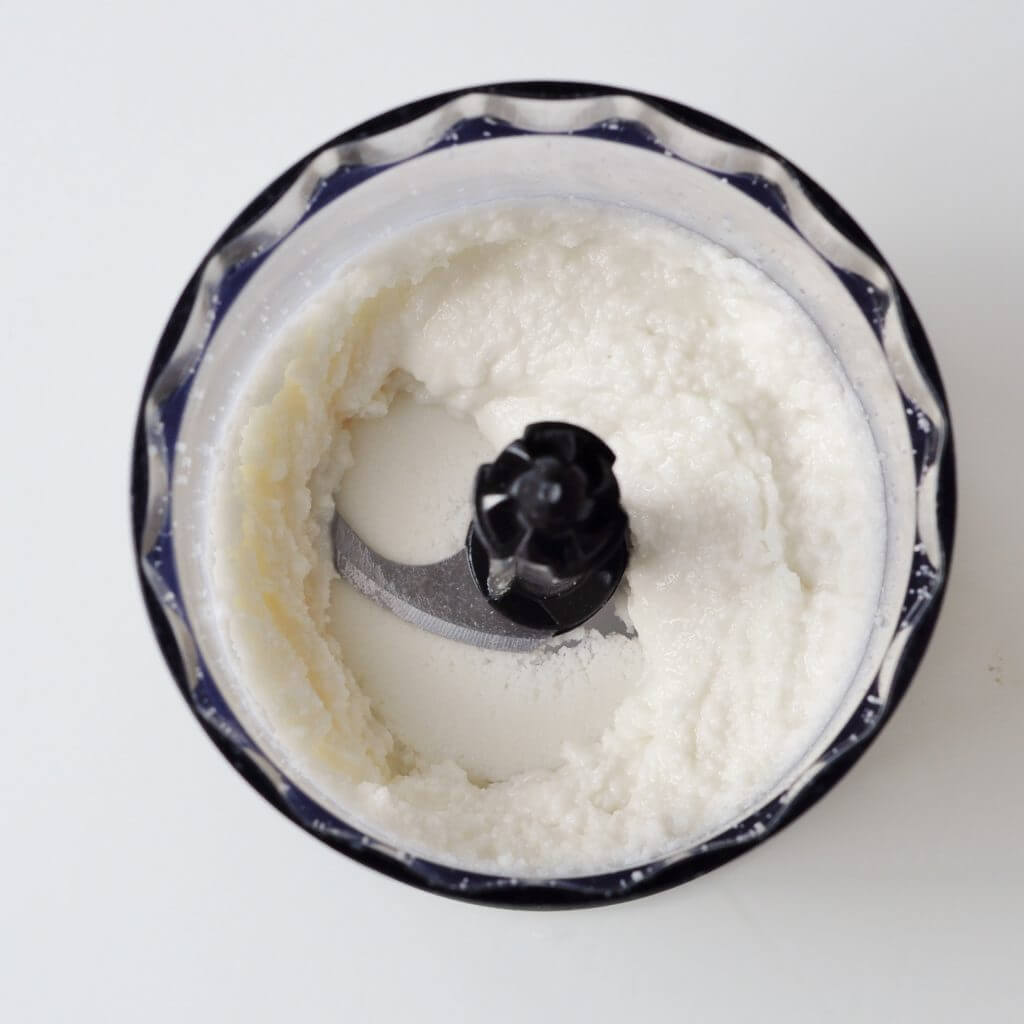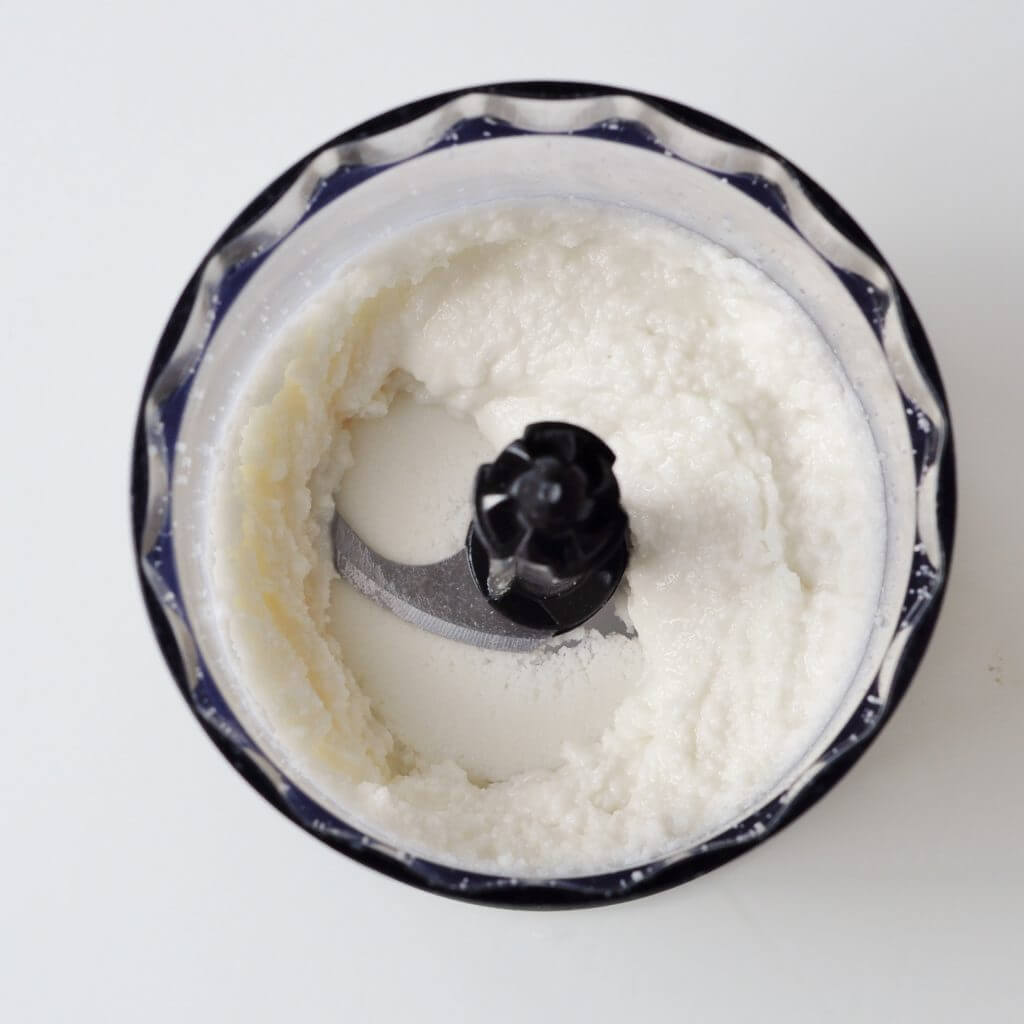 Several minutes later, you'll see it turning into a smooth paste. You'll have to scrape the side down several times at this stage. If you're food processor starts heating up, give it a break. The coconut won't go bad if you let it sit in the food processor for 5 minutes or 20 or an hour. Better to do this slowly than ending up with a broken food processor.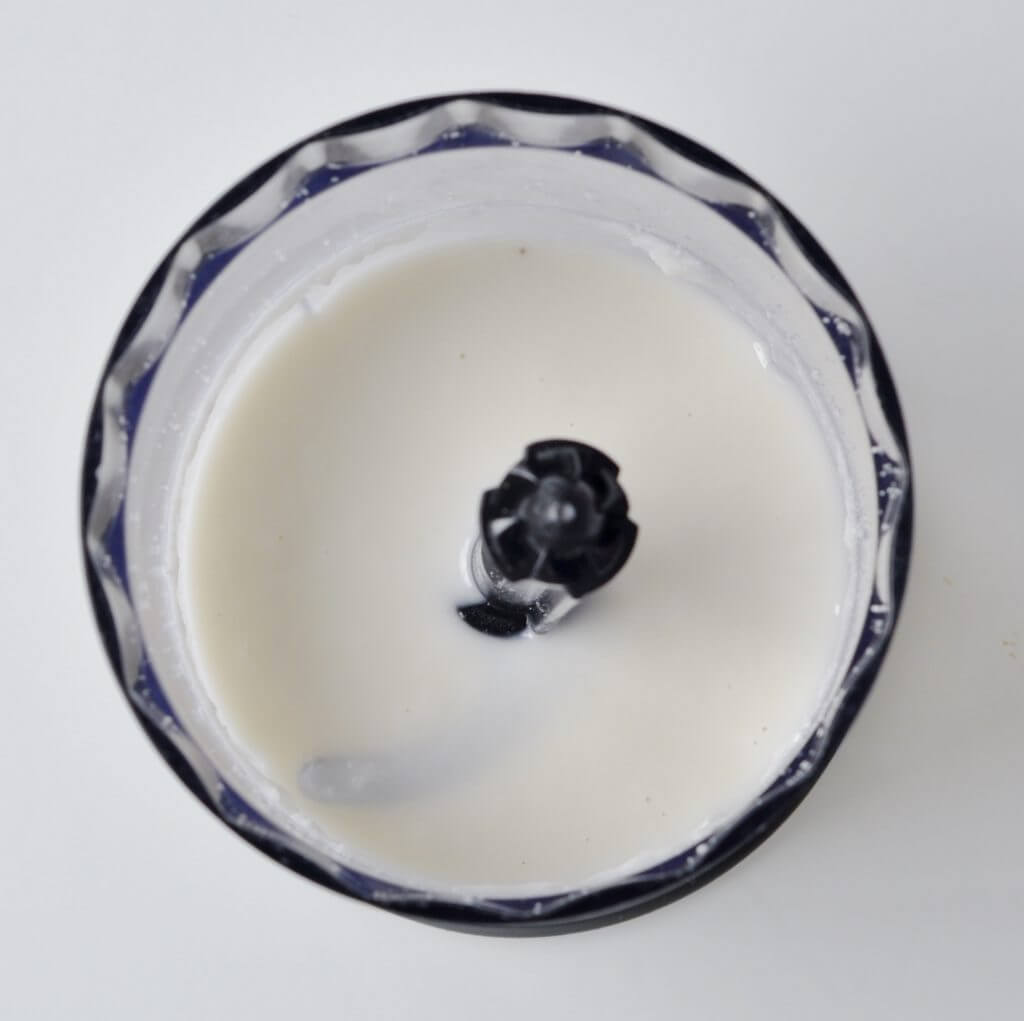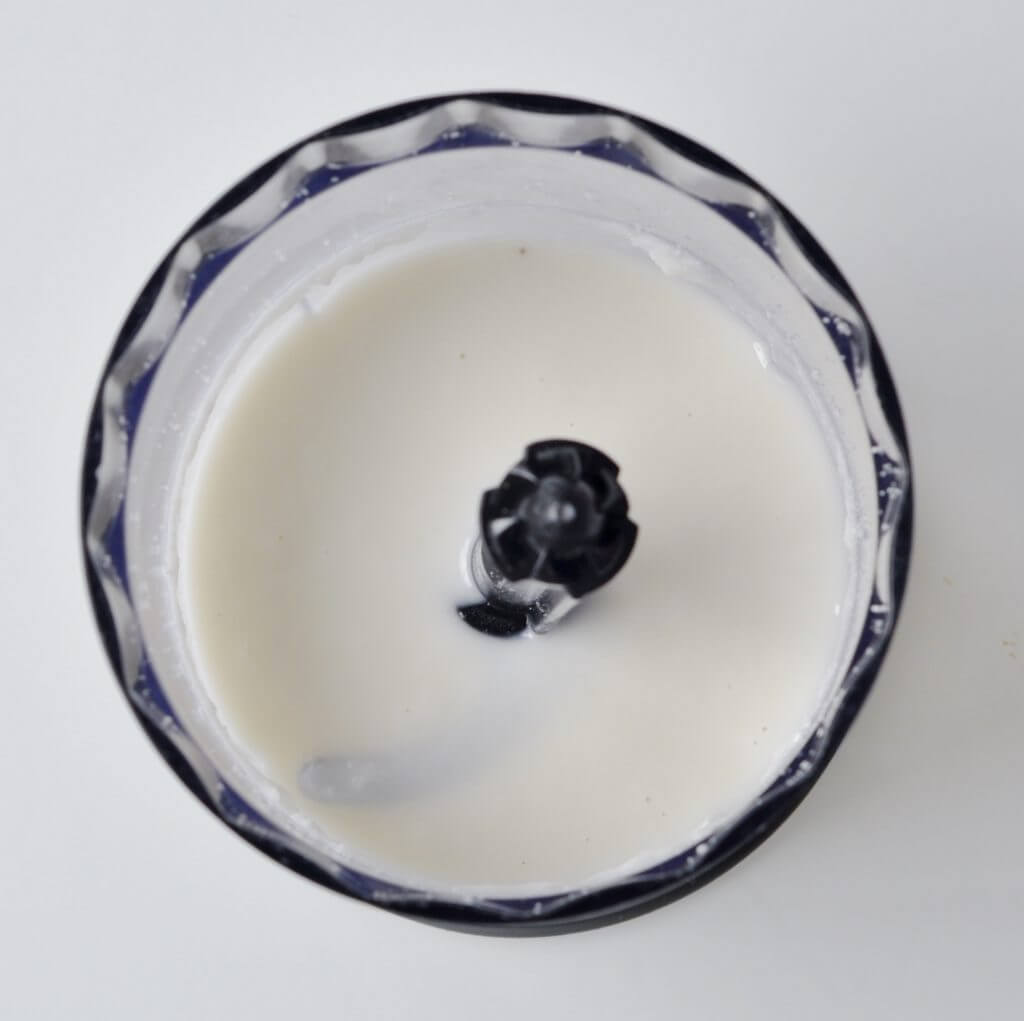 Just when you think that there is no way this will turn into coconut butter, it becomes nice an smooth. Due to the heat from your food processor, you will have coconut butter in a nearly liquid form. This actually makes it easy to pour out of the food processor and into your container. Pop it in the fridge to firm it up or drizzle it right away over your favorite vegan ice cream :)
I like my coconut butter best when it has a frosting consistency. Now that it's colder my coconut butter is almost always hard. So I heat it in a water bath and then whip it with a food processor. It looks nicer and then you can spread it smoothly on anything and everything.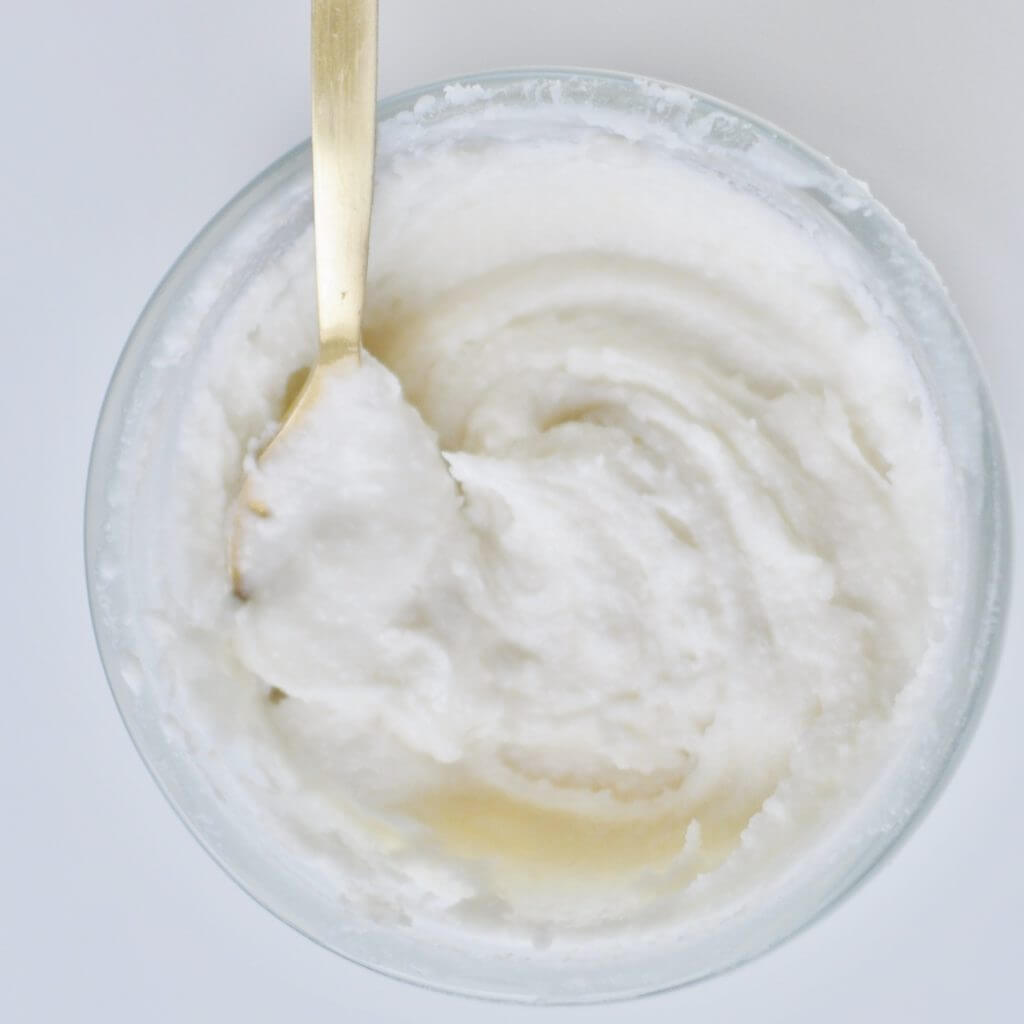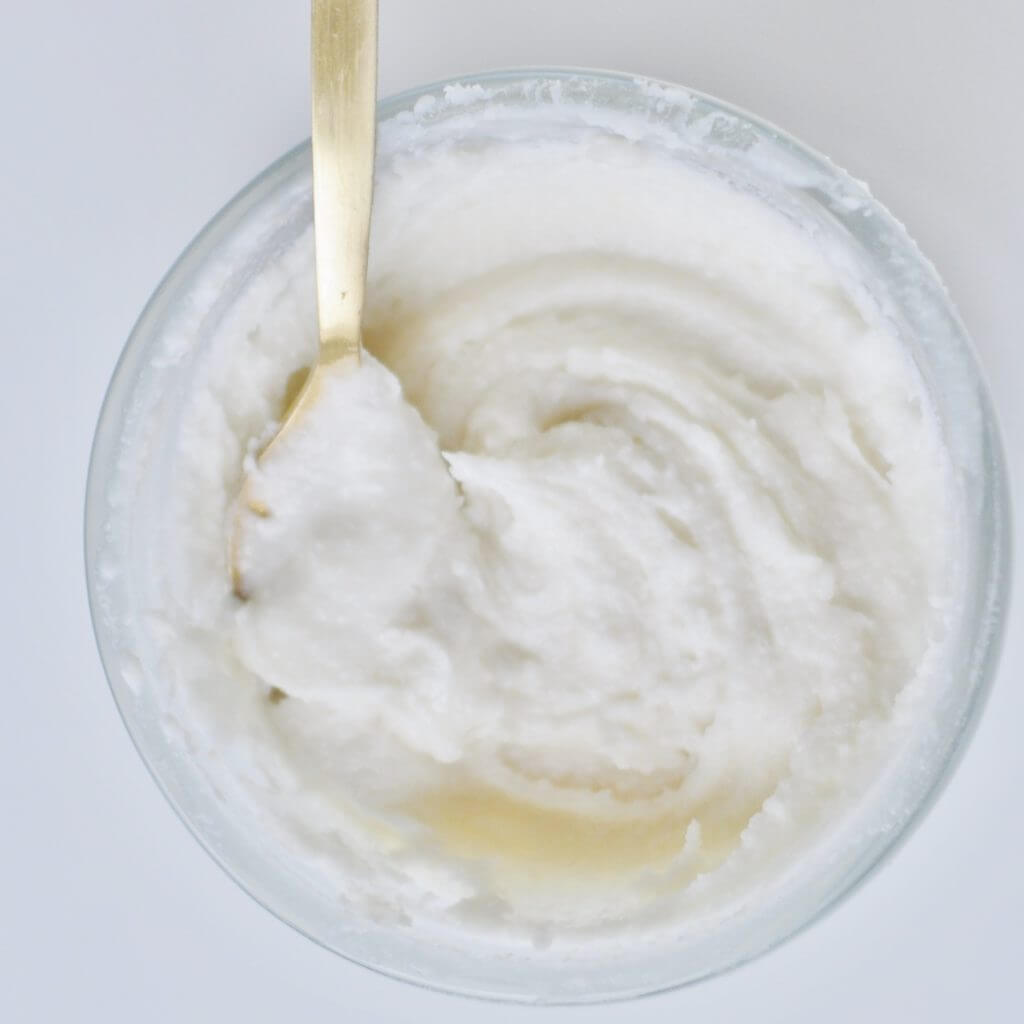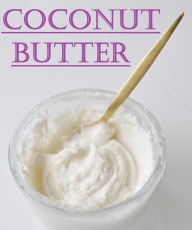 How to make Coconut Butter
Ingredients
2

cups

shredded and unsweetened full fat Coconut
Instructions
Please note that you this DOES NOT work with fresh coconut! Use only unsweetened, dehydrated shredded coconut or coconut flakes.
Pulse shredded coconut in food processor for 10 minutes until smooth. Scrape down sides when needed and pause occasionally to prevent food processor from overheating.

Store coconut butter in an air tight container.
Not sure which kind of shredded coconut to use? Bob's Red Mill Shredded Coconut works wonders!
Now that you've made coconut butter, use it! I love using it for these Cranberry Nut Butter Cookies! So good :)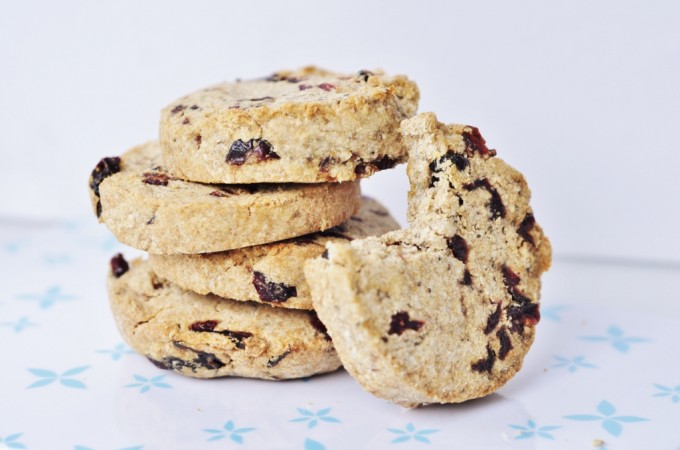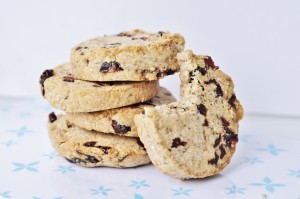 What is your favorite recipe that uses coconut butter?