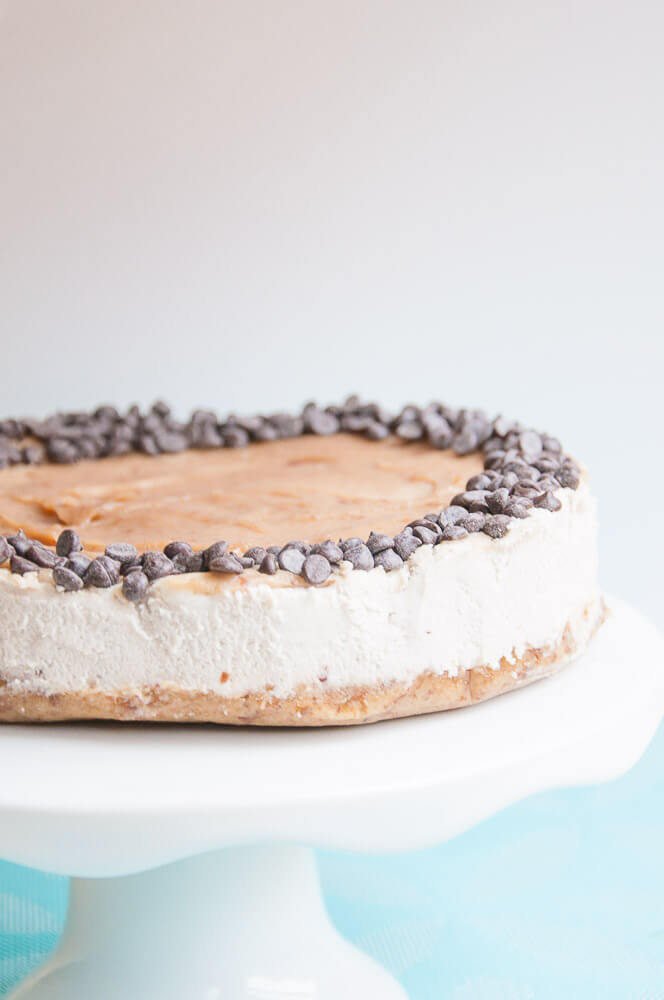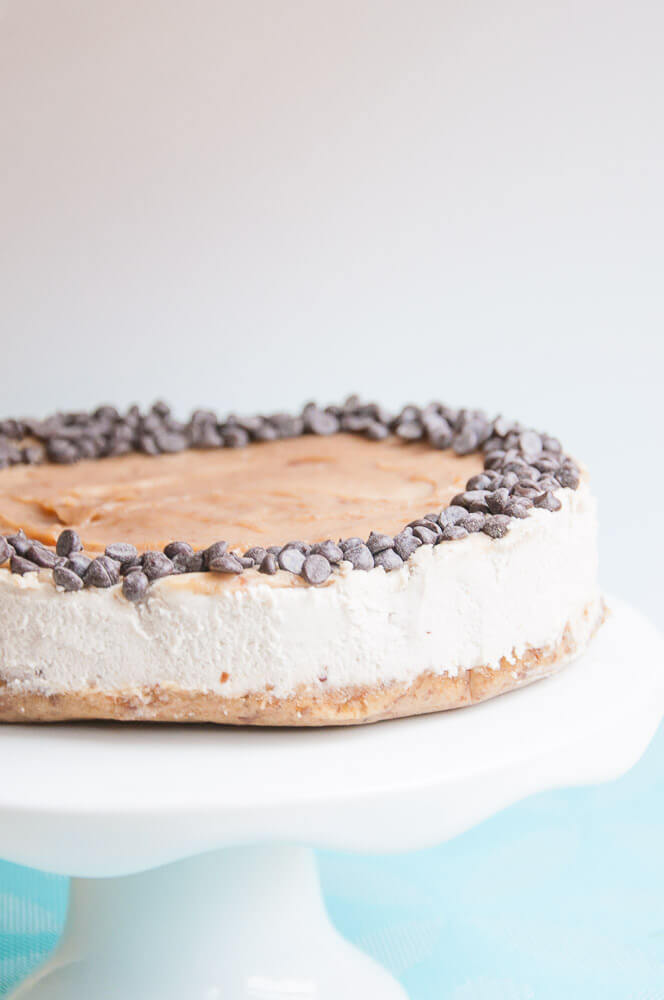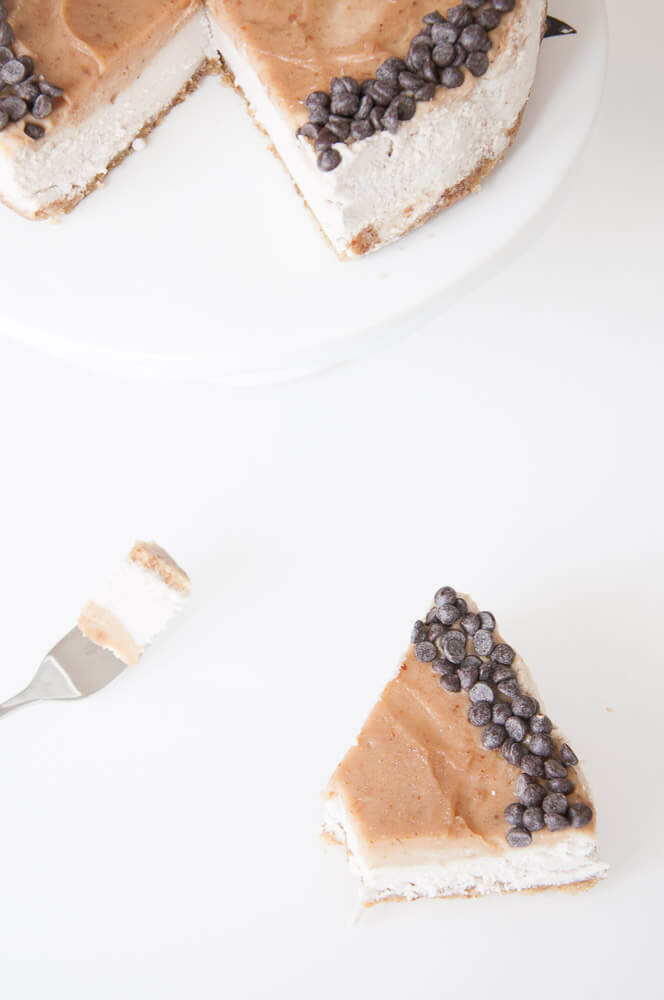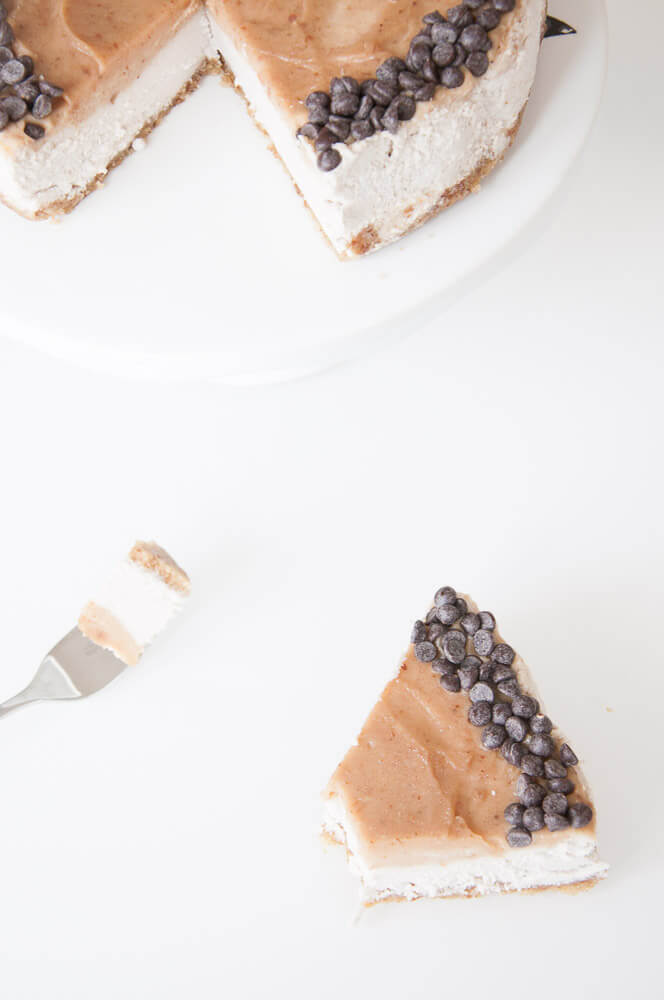 I've been putting my caramel dip to good use. I can't resist. It's that good. That being said, this vegan caramel cheesecake will be the last (for a month or two) caramel recipe I give to you. Reason being, I've done quite a few desserts lately and it's time to share some more healthy ones.
Right now though, we are going to indulge in this incredible caramel cheesecake instead. This recipe is really easy to make. I feel like I say that for nearly all my recipes but it really is true. If you aren't familiar with my vegan cheesecake process then I'll run you through it quickly.
Crust - Caramel Filling - Caramel Topping - Fridge - Eat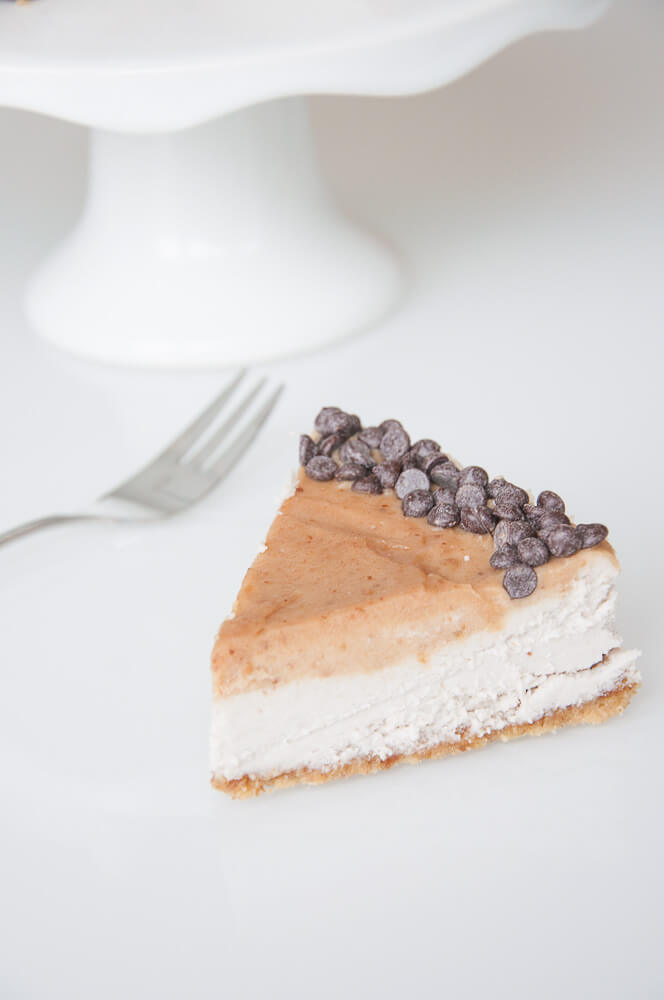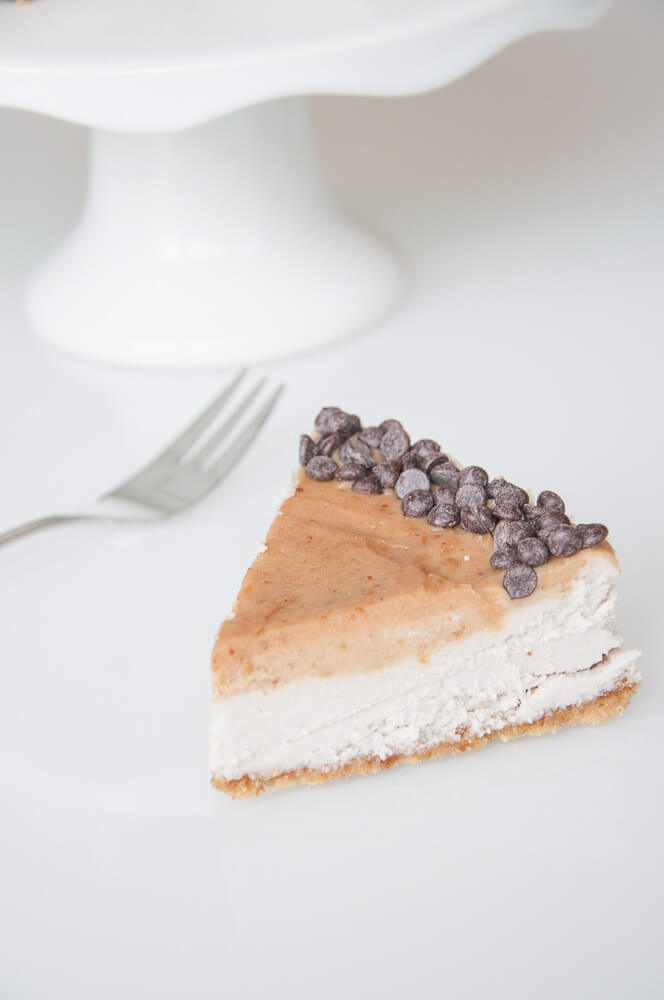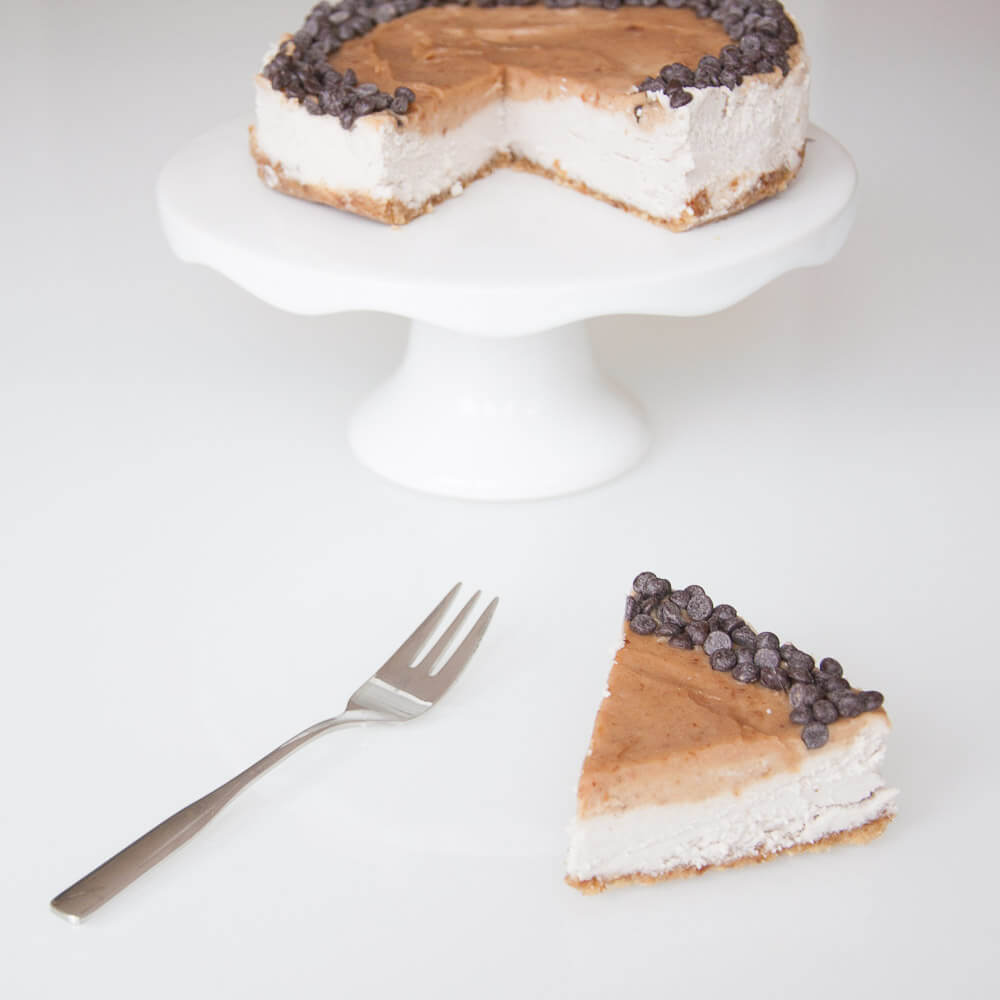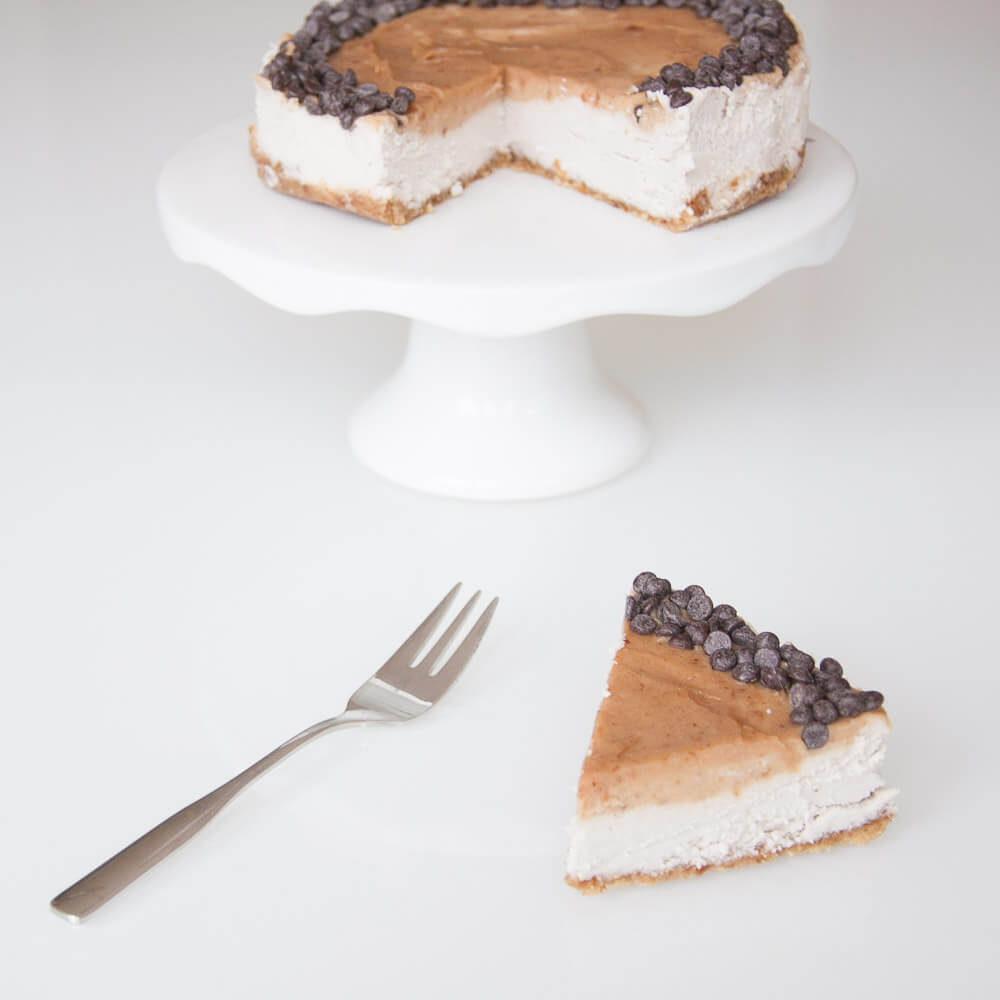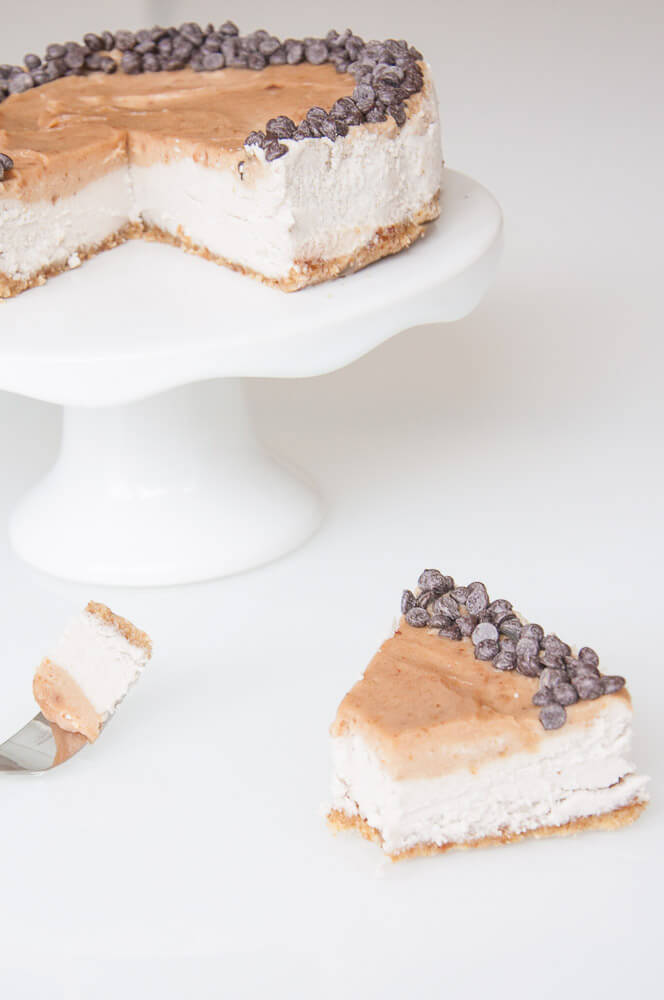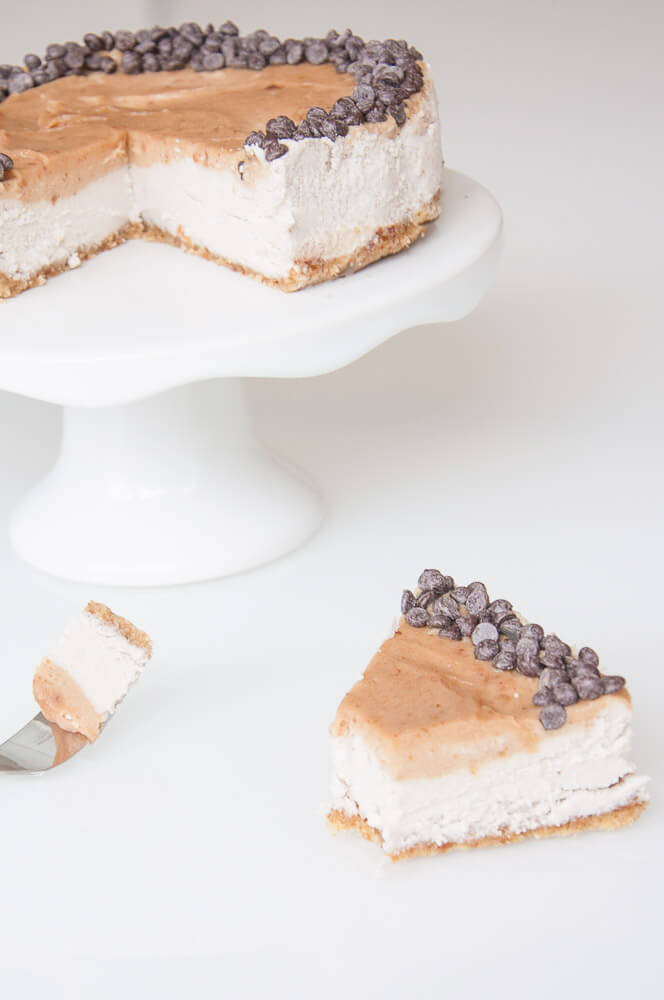 Too fast? O.K. let's slow it down :)
Making the crust is really easy, so easy in fact that I didn't even bother taking pictures this time around. If you want to see the step-by-step then check out the way I did it with my Blueberry Lime Cheesecake recipe.
The filling is very similar as well but this time we just use three ingredients. Coconut cream, VFR's Caramel Dip/Sauce, and Cashews. Process all the ingredients in your food processor until they are nice and smooth.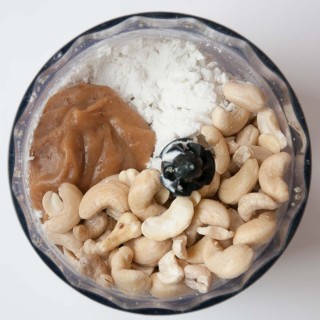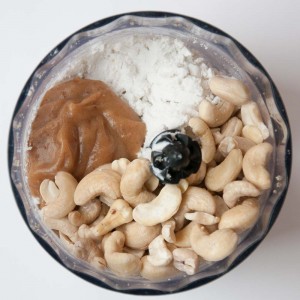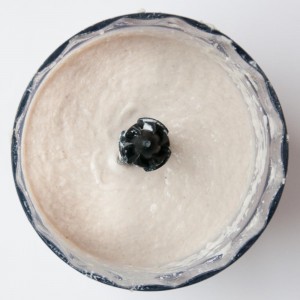 Got that done? Perfect. then just spread it over your crust.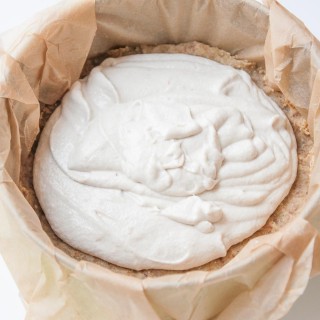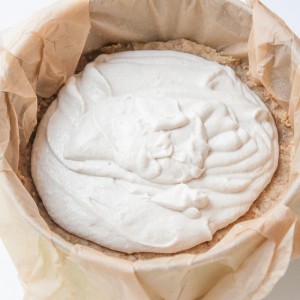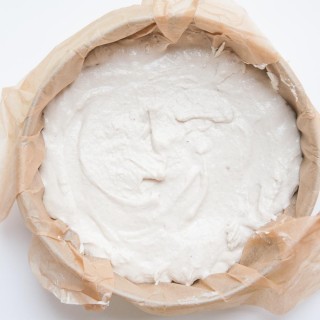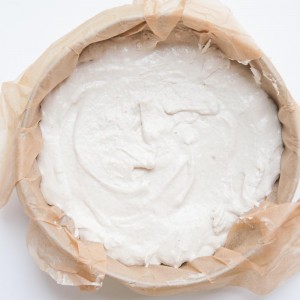 Now pop it in the freezer. This is very important. If you don't let the caramel filling set a bit you won't be able to easily spread the caramel topping over it. I made that mistake the first time I made this cheesecake. My caramel dip ended up just getting smeared into the cake instead of having a nice layer on top.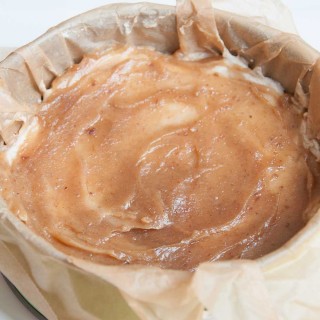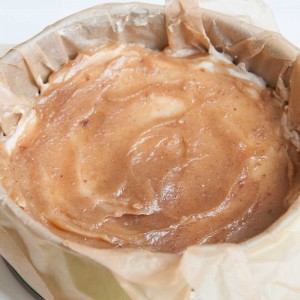 Now you have the decision to make. Either put the chocolate chips on the cake before you put it in the fridge, push them into the caramel layer once the cake has set, or skip adding the chocolate chips altogether. I, personally, like adding chocolate chips. Makes for a "crunchy surprise" :D
All that is left to do now is wait until the caramel cheesecake is set. Then remove it carefully from the springform, admire it for a few seconds (tops!), and dig in!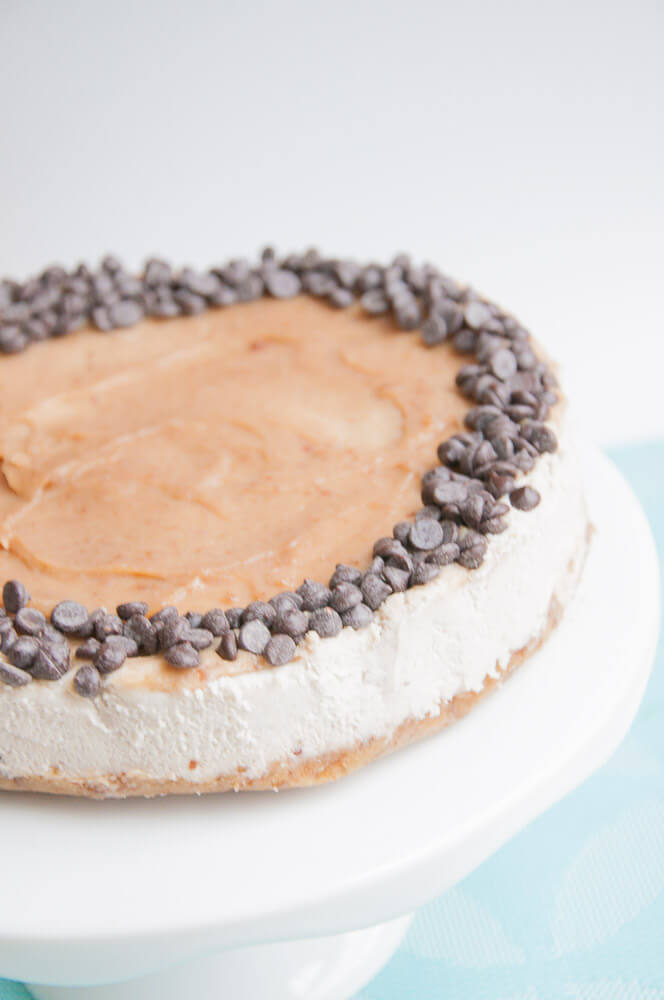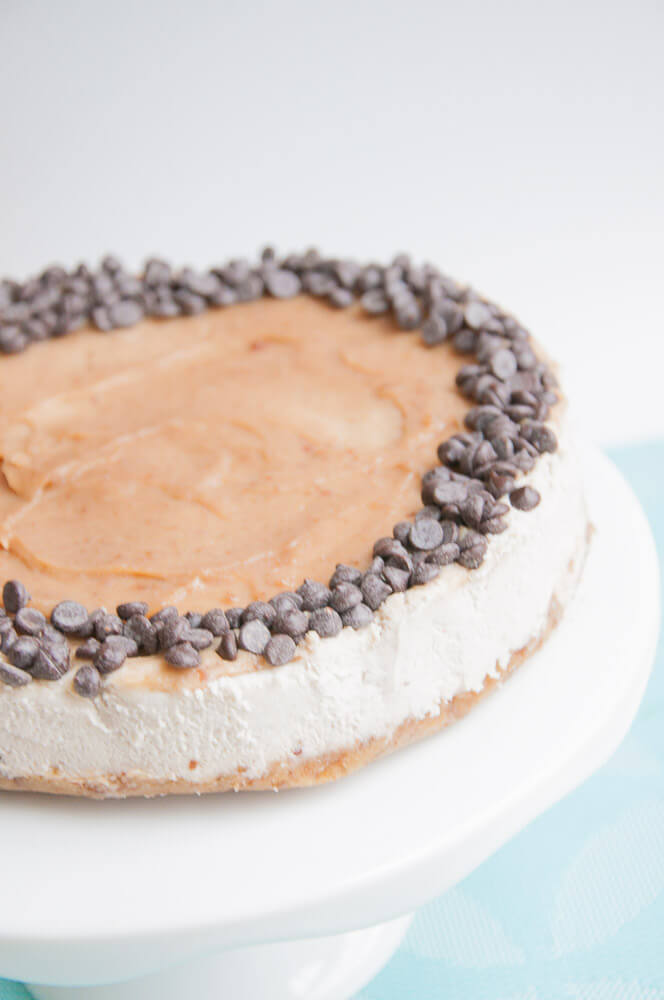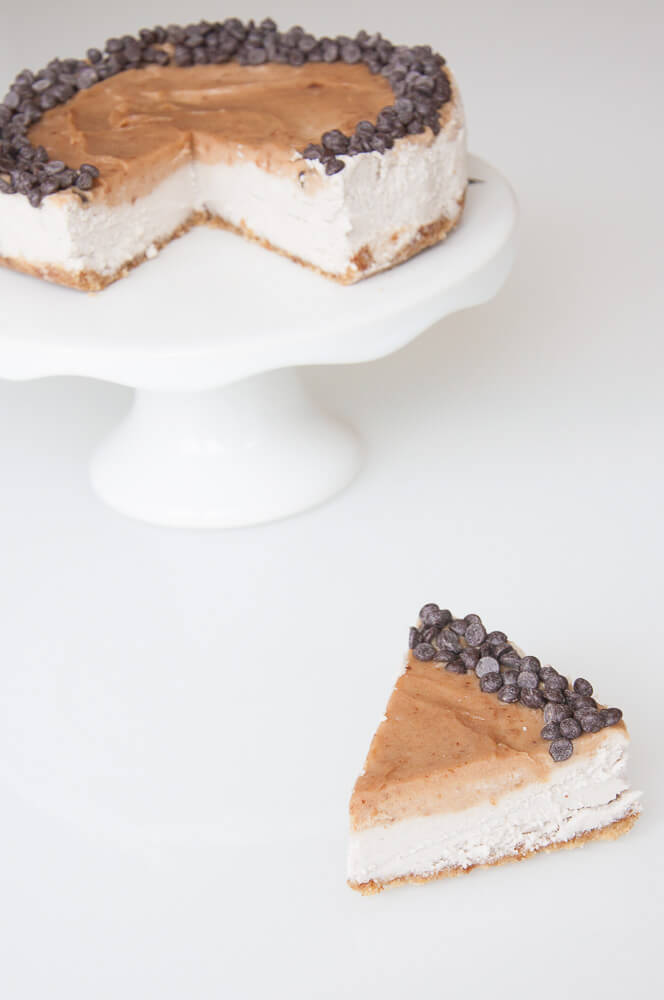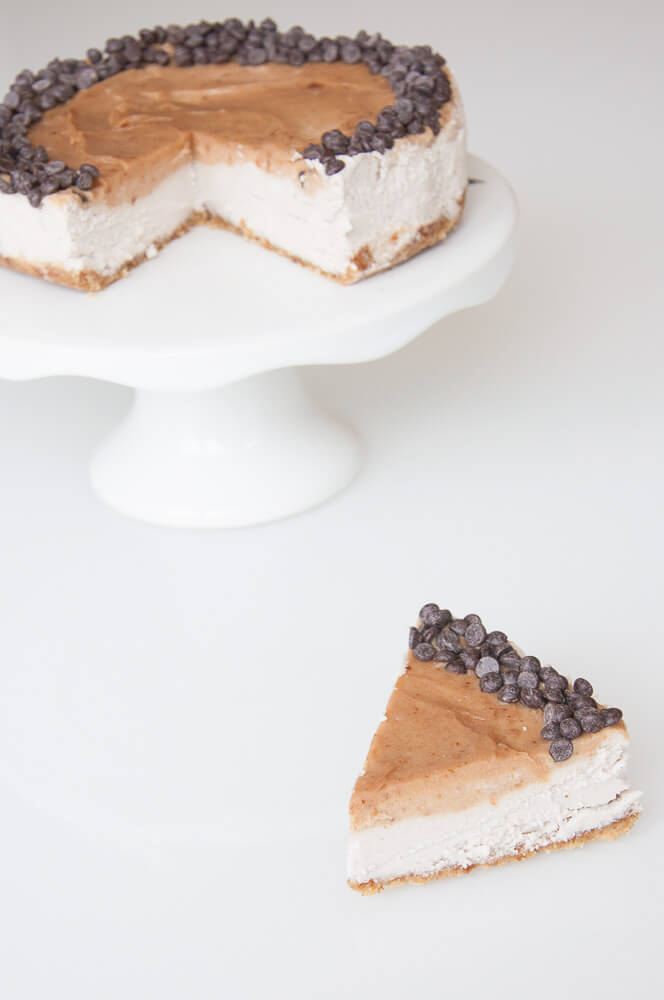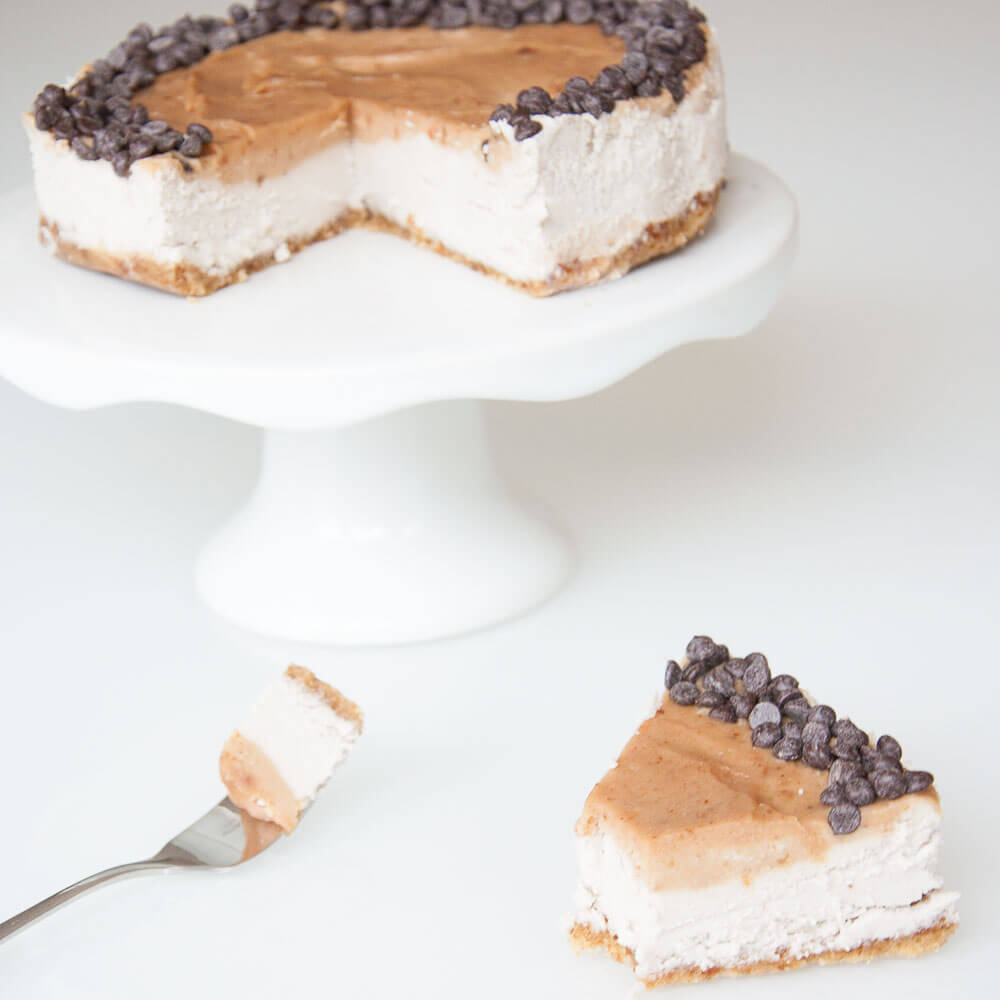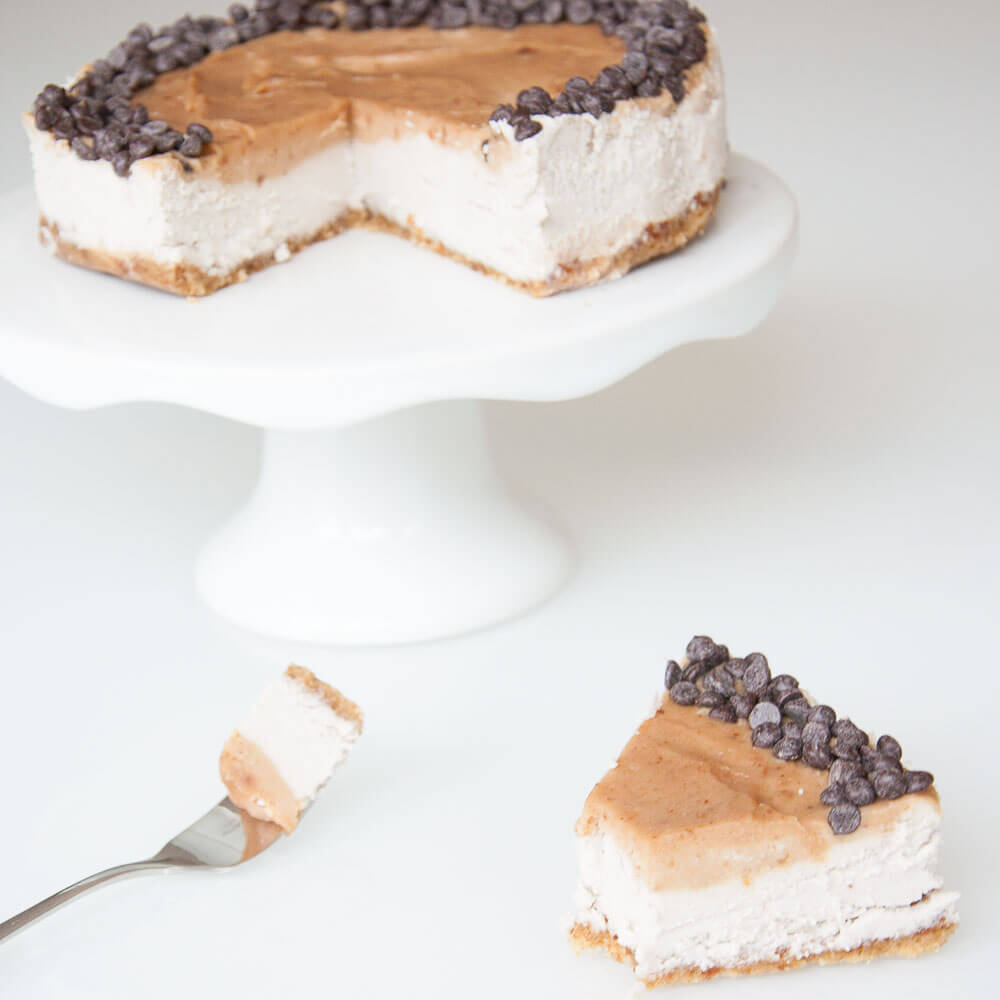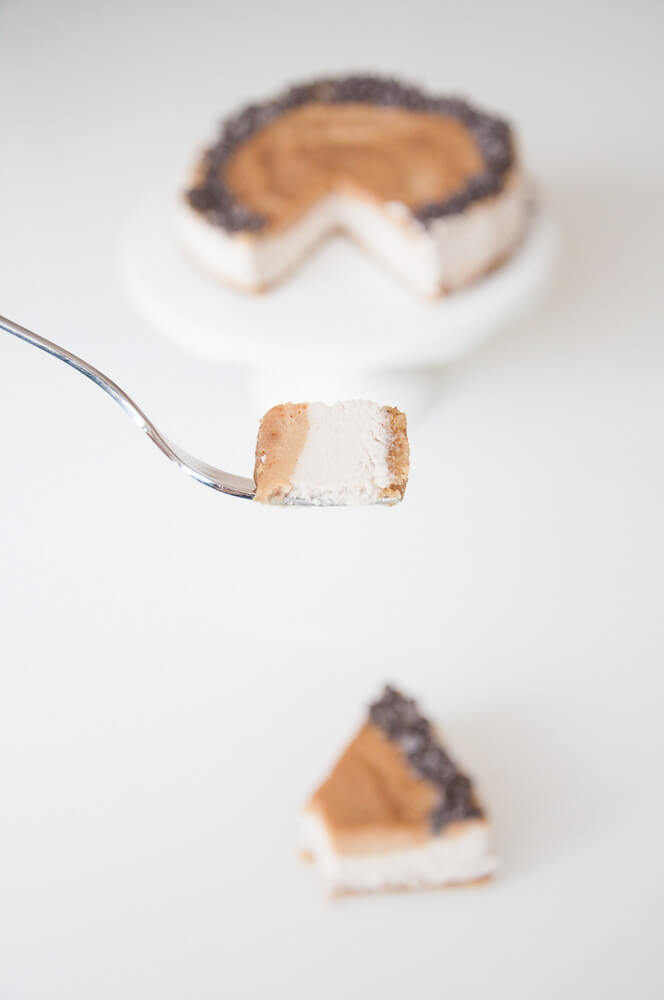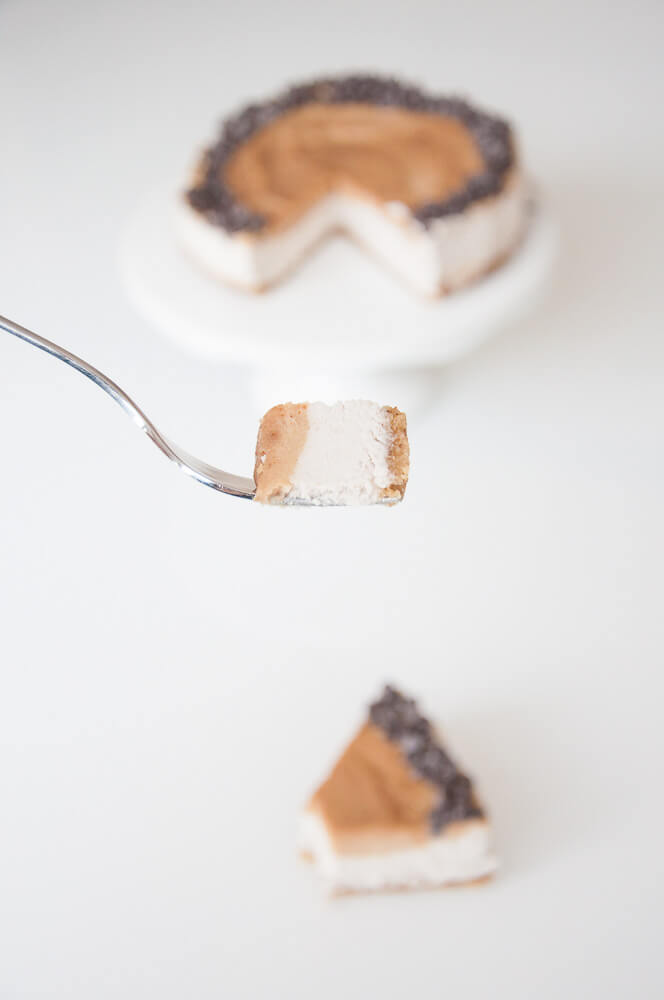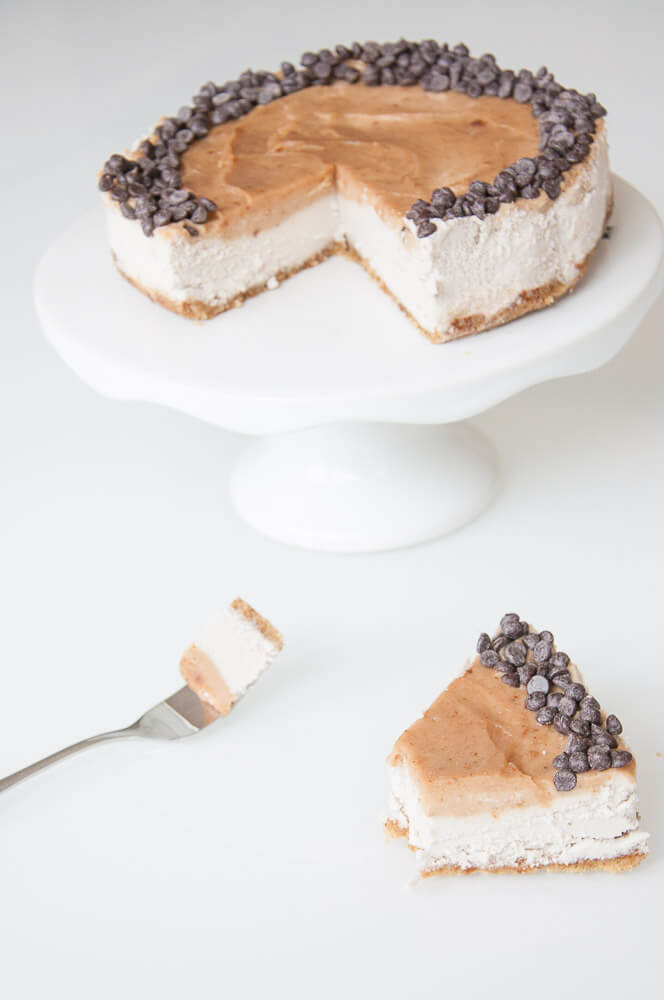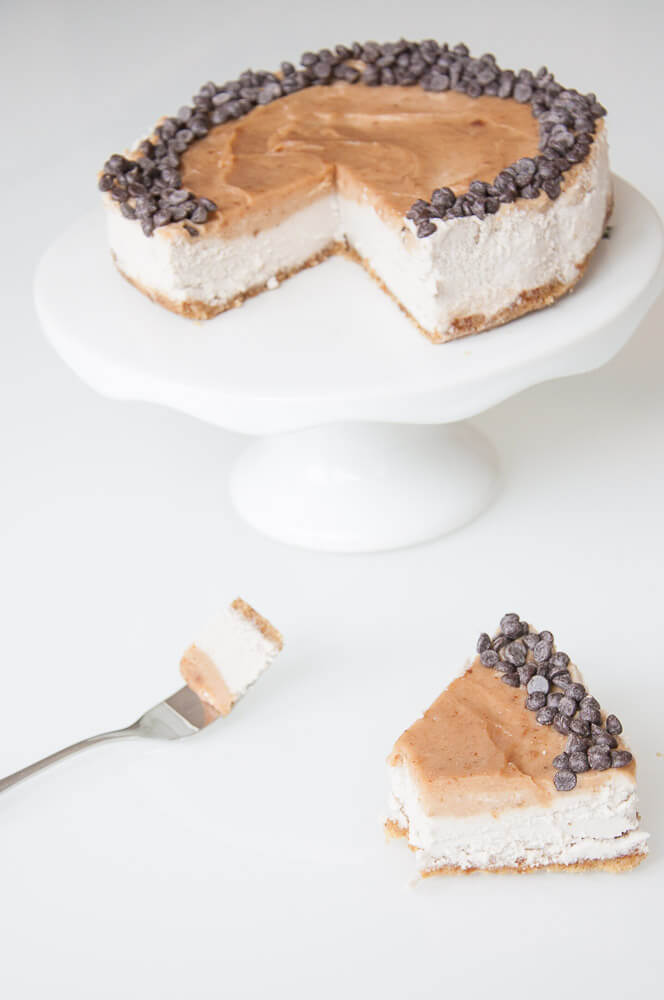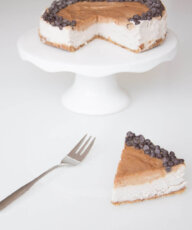 Vegan Caramel Cheesecake
This No Bake Vegan Caramel Cheesecake is incredibly easy to make. Oil-free, no added sugar, and deliciously creamy. One of the Vegan Family Recipes's best desserts.
Ingredients
1

cup

Walnut halves

6

dates

3 medjool dates

Pinch

Salt

2

cups

Coconut Cream

see notes

¾

cup

VFR's Caramel Dip

⅔

cup

Cashews

soaked for at least 15 minutes, patted dry

⅓

cup

Vegan Mini Chocolate Chips

optional - I like using Enjoy Life's Mini Chocolate Chips
Instructions
Line a 7 inch springform with parchment paper and set aside.

Prepare crust by pulsing dates, walnuts, and salt in a food processor until a sticky mass forms. Press the walnut-date mixture into the bottom of your springform .

Make the caramel cheesecake filling by pulsing coconut cream, cashews, and ¼ cup caramel dip in a food processor. Process until smooth.

Spread filling evenly into springform. Place in the freezer for about 15-30 minutes until the top hardens a bit.

Spread remaining ½ cup caramel dip over filling.

Garnish with chocolate chips (optional).

Place caramel cheesecake in refrigerator for at least 4 hours until it sets.

Carefully remove cheesecake from springform and serve.

Keep in fridge for up to 5 days.
Recipe Notes
1) The caramel dip will spread better once heated. Heat slowly in a warm water bath or in the microwave. 2) It is very important that you allow the filling to get hard in the freezer first. If you skip this step, the caramel dip won't spread over the top easily and just smear into the filling instead. 3) The walnuts in the crust can easily be substituted with any other nut (except cashews). I like making the crust with almonds, macadamias, and peanuts as well. Sunflower seeds will also work. 4) 2 cups of coconut cream can be obtained from 2 cans of coconut milk by setting the cans in the back of a fridge and leaving them there overnight. Carefully remove cans from the fridge and open the cans, The coconut cream should have separated from the water at that point. Remove the hard white mass (coconut cream) and use the water for something else i.e. smoothies. Coconut cream can also be bought at the store as well.5.) To make it extra easy to remove the cheesecake from the springform, place the caramel cheesecake in the freezer for about 15 minutes before trying to remove it. 6.) This cheesecake is freezer-friendly. Allow enough time for it to thaw.
Don't want caramel in or on your vegan cheesecake? Well...that's bizarre. O.K. maybe one of these vegan cheesecake recipes will catch your fancy! :)