Can you tell that I've been on a Beluga Lentil kick lately? I think many people shy away from lentils because they have bad lentil soup memories. These lentil tacos will definitely change your mind about them. With the amount of fiber and protein they pack it is definitely a healthy addition that should be incorporated into every vegan and non-vegan diet. My now 1yr old loves lentils. They are tiny finger food for him that I can feel good about him eating. Yes, his diapers are absolutely spectacular afterwards but I think that's a small price to pay for him getting a great deal of nutrients.
These beluga lentil taco recipe couldn't be easier to make. Simple cook the lentils add some spices and then top your favorite taco shells with fresh veggies. I like placing all the veggies on a big plate so everyone can top their lentil taco with exactly what they want.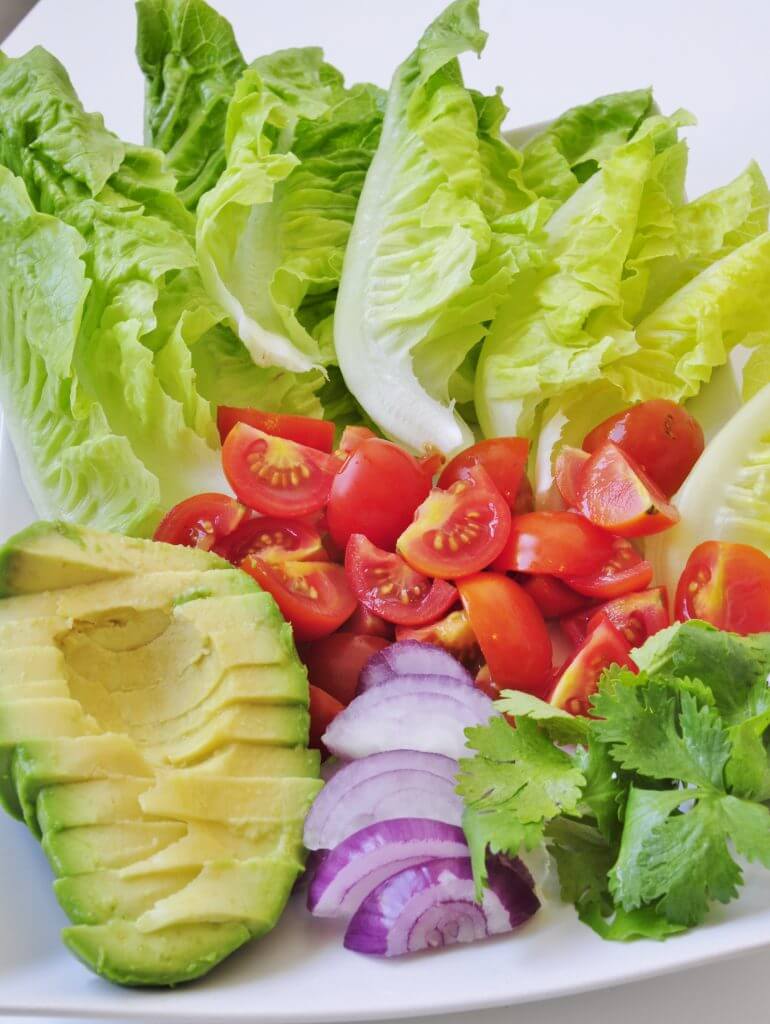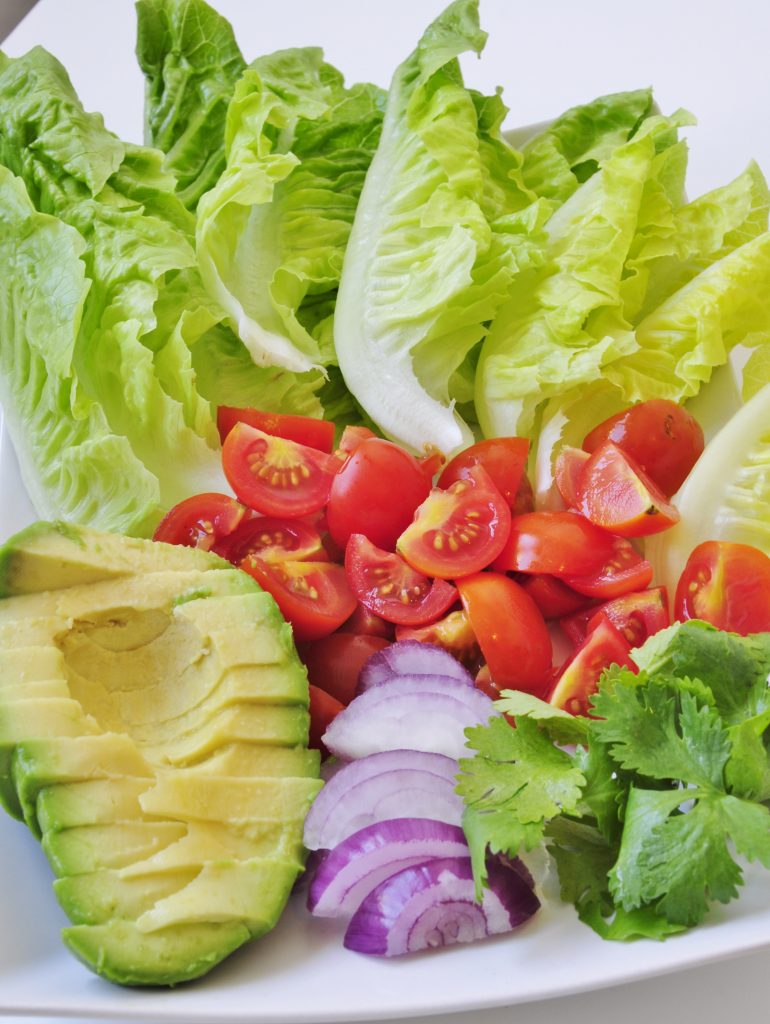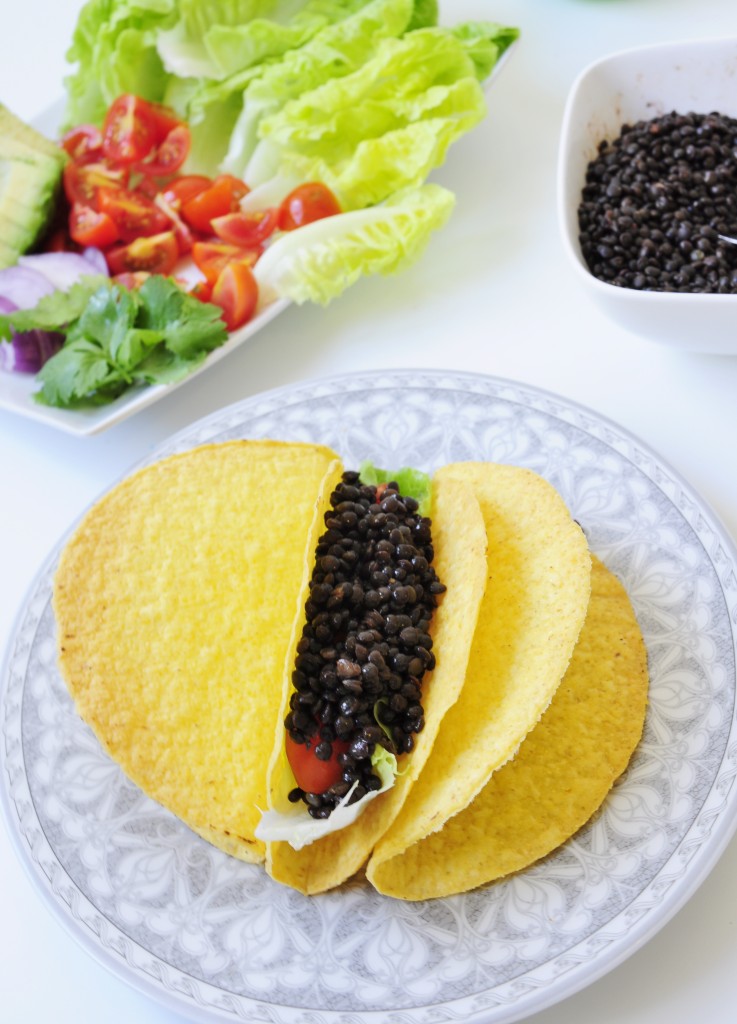 Oh, and let's not forget to add a delicious jalapeno cream sauce. Before going vegan, I used to love slathering my tacos with sour cream. Now I just substitute it with a quick jalapeno cream made from jalapenos, coconut cream, and lime juice. Depending on how adventurous I'm feeling, I'll even add a habanero to the coconut cream for a seriously spicy taco topping.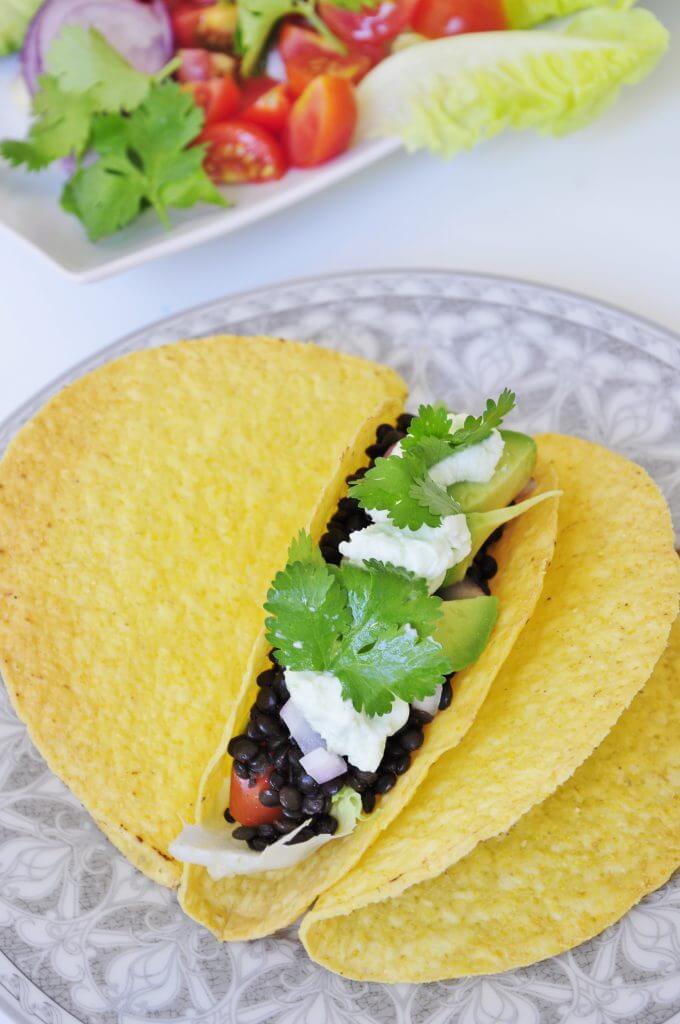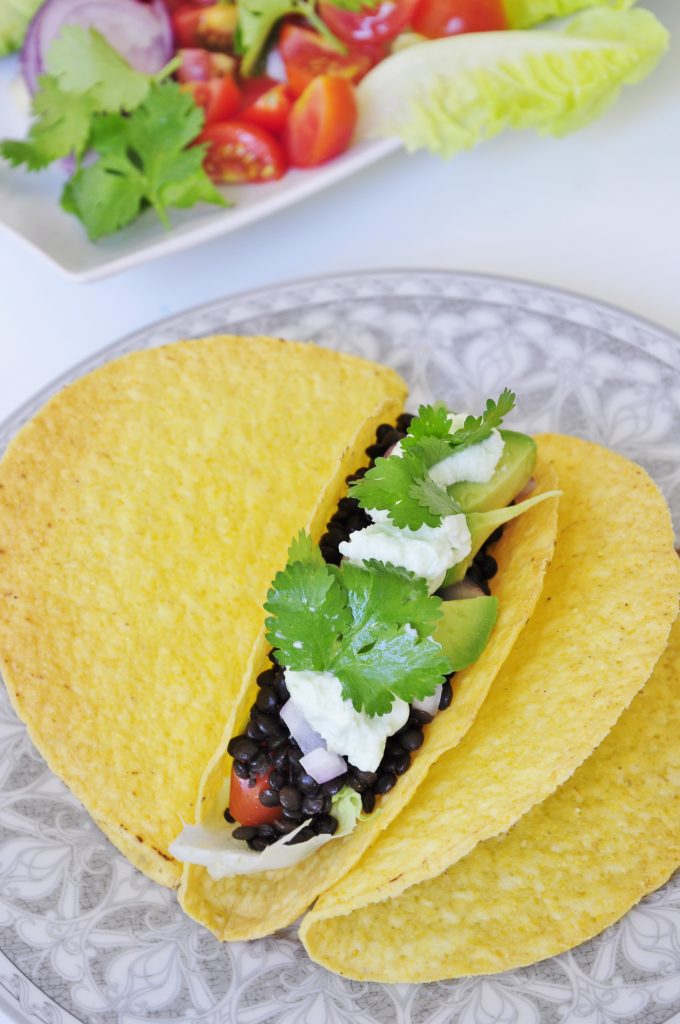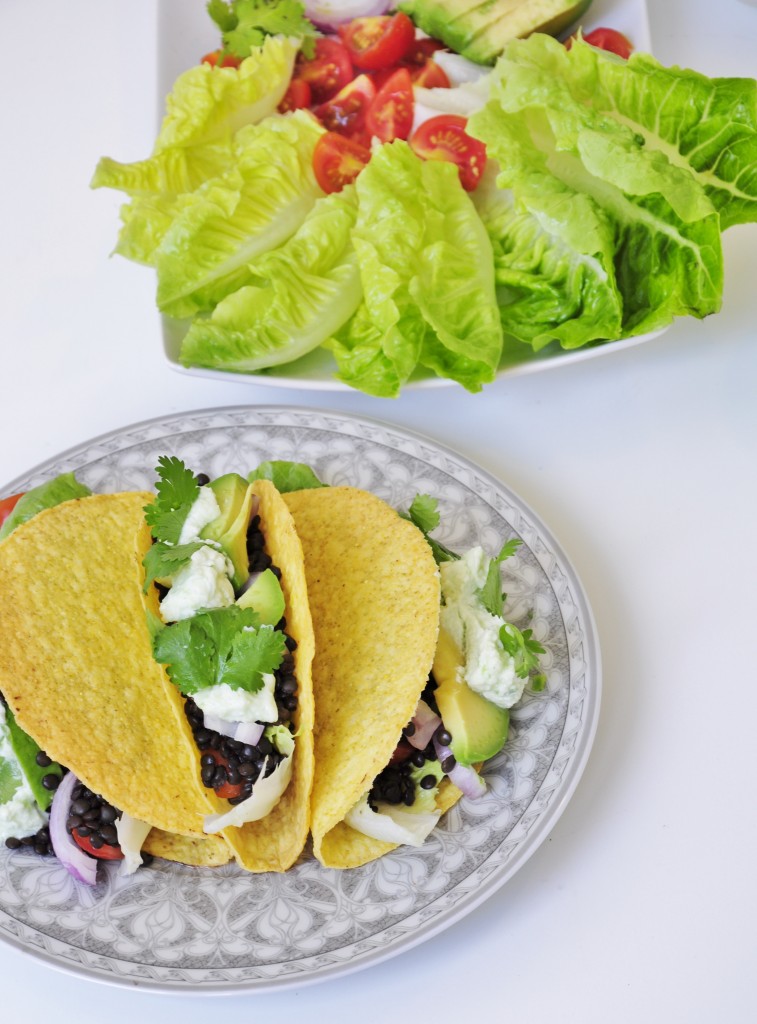 Play around with these tacos, find your favorite combination, and eat up!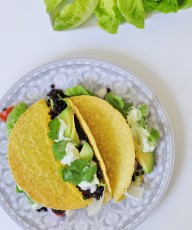 Beluga Black Lentil Tacos
Ingredients
½

cup

uncooked Beluga Black Lentils

cooked

¼

teaspoon

Salt

½

teaspoon

Smoked Paprika

1

teaspoon

Cumin

½

teaspoon

Lime Juice

8

Cherry Tomatoes

quartered

1

Red Onion

diced

1

small head of Romaine Lettuce or Spinach

washed

½

Avocado

sliced

small handful fresh Cilantro

¼

cup

Coconut Cream

1

Jalapeno

½

teaspoon

Lime Juice

8

Taco Shells or Soft Tacos

Salsa

optional
Instructions
Cook Beluga Lentils according to packaging.

While Lentils are cooking, prep remaining ingredients. Quarter tomatoes, dice onion, wash and tear romaine lettuce, slice avocado and wash cilantro.

Prepare Jalapeno cream by placing coconut cream, jalapeno, and lime juice in a food processor. Pulse until smooth. Refrigerate jalapeno cream until ready to serve.

Heat tacos according to instructions on packaging.

Once Lentils are fully cooked stir in salt, smoked paprika, cumin, and lime juice.

Assemble lentil tacos by first placing one romaine lettuce leaf into a taco, top with spiced beluga lentils, tomatoes, onion, and avocado. Finish with a dollop of jalapeno cream and fresh cilantro. Repeat with remaining taco shells and serve immediately.
Recipe Notes
1) These lentil tacos are super versatile. Swap out ingredients for your favorites or add additional. Optional are endless!2) Start by making the jalapeno cream with ½ a jalapeno first then add more until the cream reaches your desired spiciness and heat level. 3) If the jalapeno cream is made far in advance the coconut cream will separate from the lime juice. Just place it back in your food processor and pulse until well combined again.
Having trouble finding some of these ingredients? Here are the ones I used:
Native Forest Organic Coconut Milk
Tacos not floating your boat right now? Try beluga lentils in a Lentil and Wild Rice Salad or as a Lentil Burger.