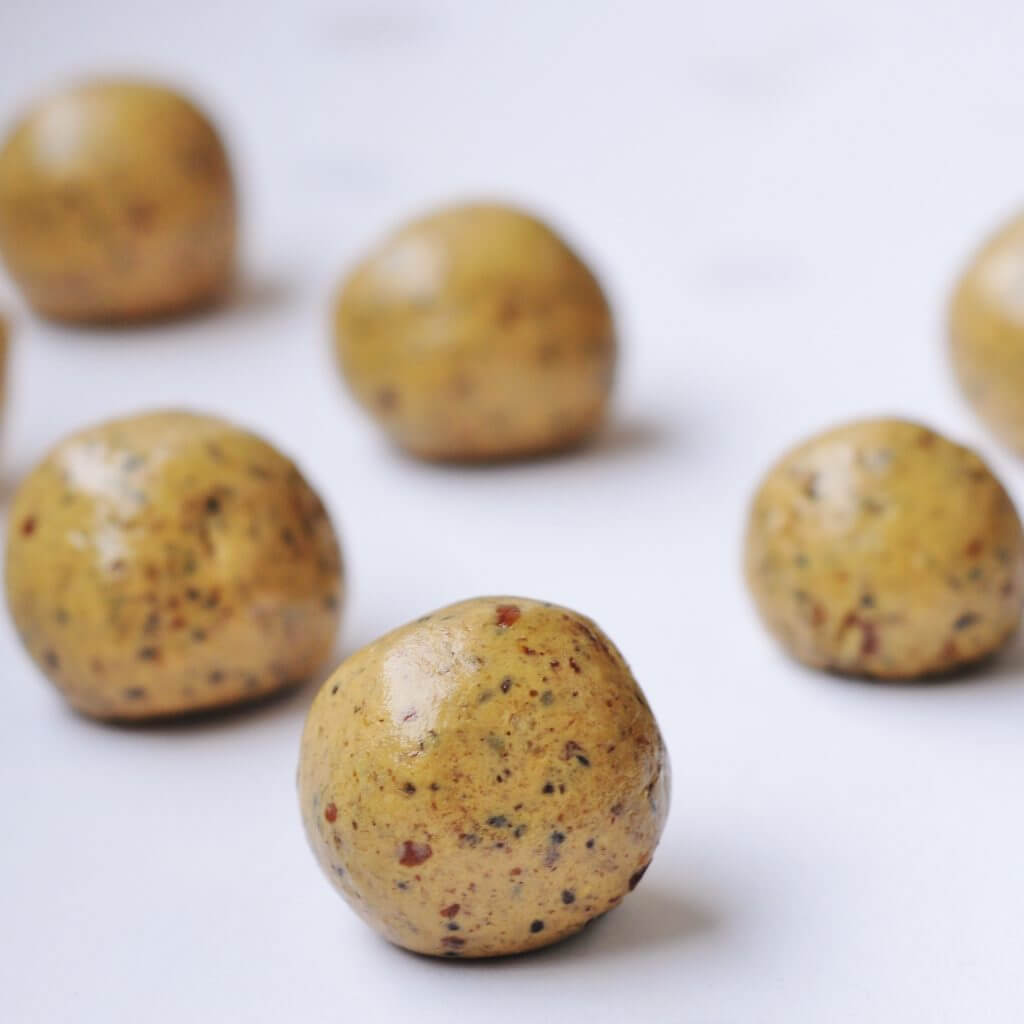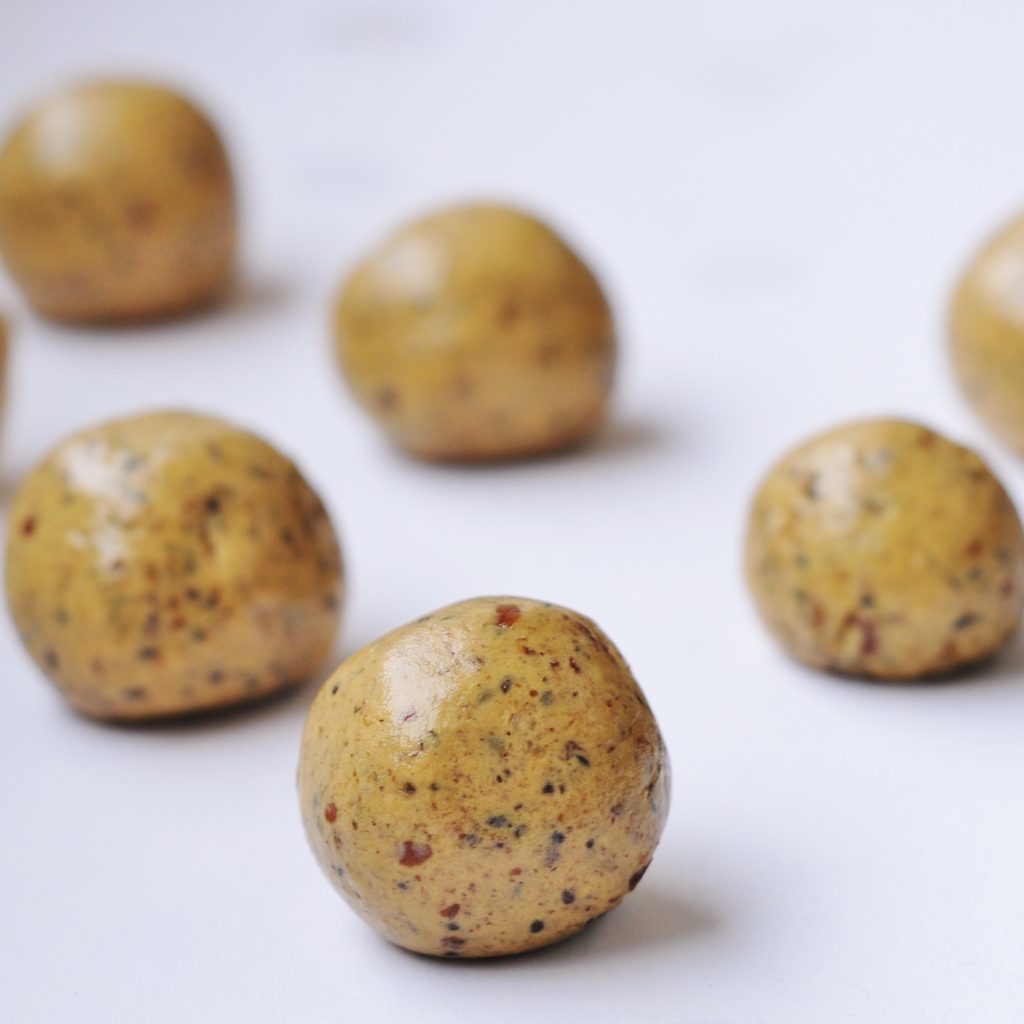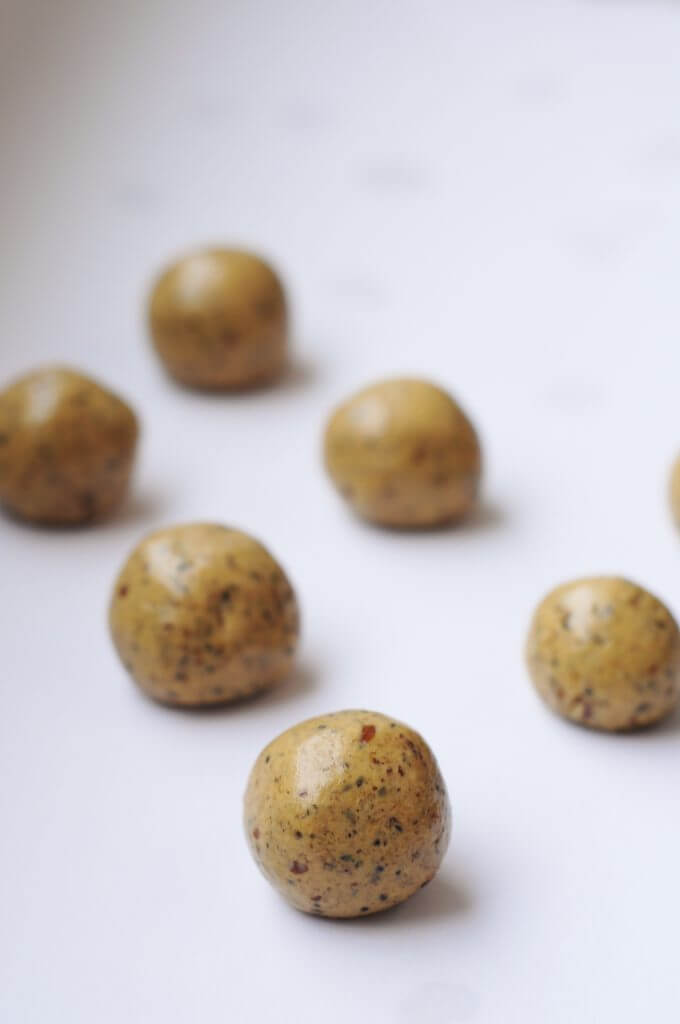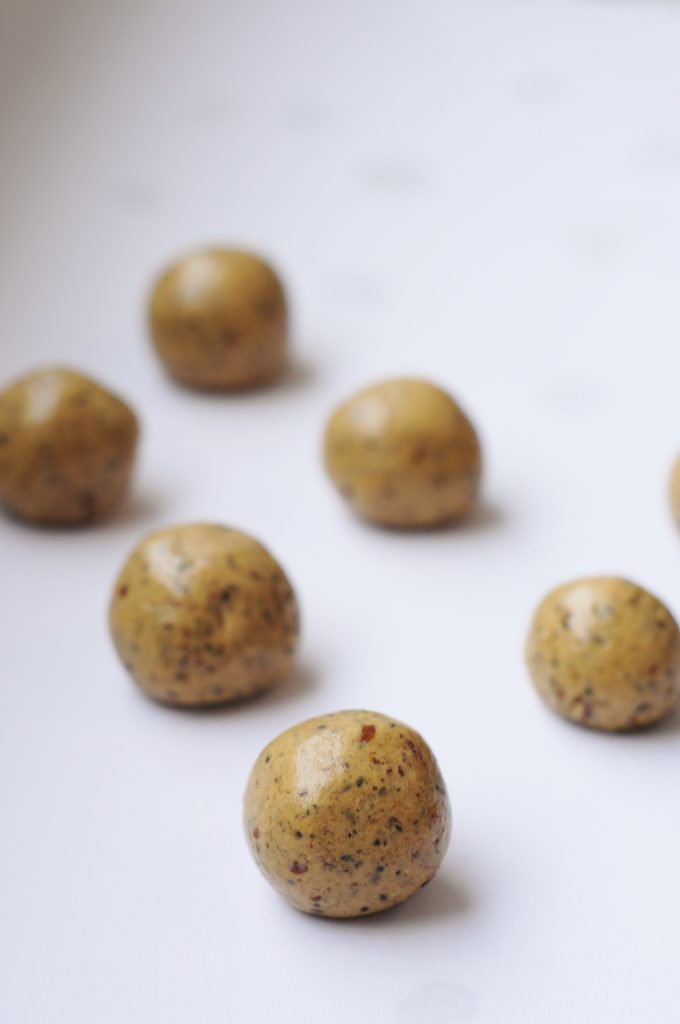 I've been really unmotivated to work out lately. Maybe it's the cold weather or the fact that going without coffee for the past 3 days has turned me into a zombie. So I woke up this morning and thought, "You need to make sure you work out today….and also eat some peanut butter protein balls. HA!"
The only time I have to do that is when both boys go down for a nap after lunch. So what did I do once they were sleeping? Well, again I thought, "You can't work out if you don't have a protein snack afterwards".
So obviously I HAD to make these peanut butter protein balls.
Then, I HAD to try them to see if they tasted any good.
I realized that they were amazing so I HAD to take a few pictures of them.
Then, I HAD to upload them and turn it into a quick blog post because that would just be selfish of me not to share them.
Now the boys are up…They're eating the last protein balls I have left and that's that. I guess I'll try again tomorrow ;)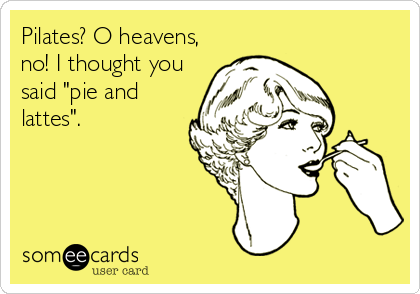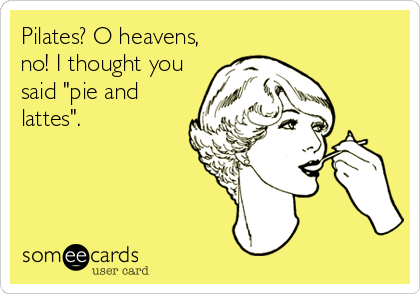 These Peanut butter protein balls with chia seeds are really amazing. They're really filling thanks to the peanut butter. I used crunchy peanut butter but you can definitely use smooth peanut butter as well. Pop all ingredients in the food processor.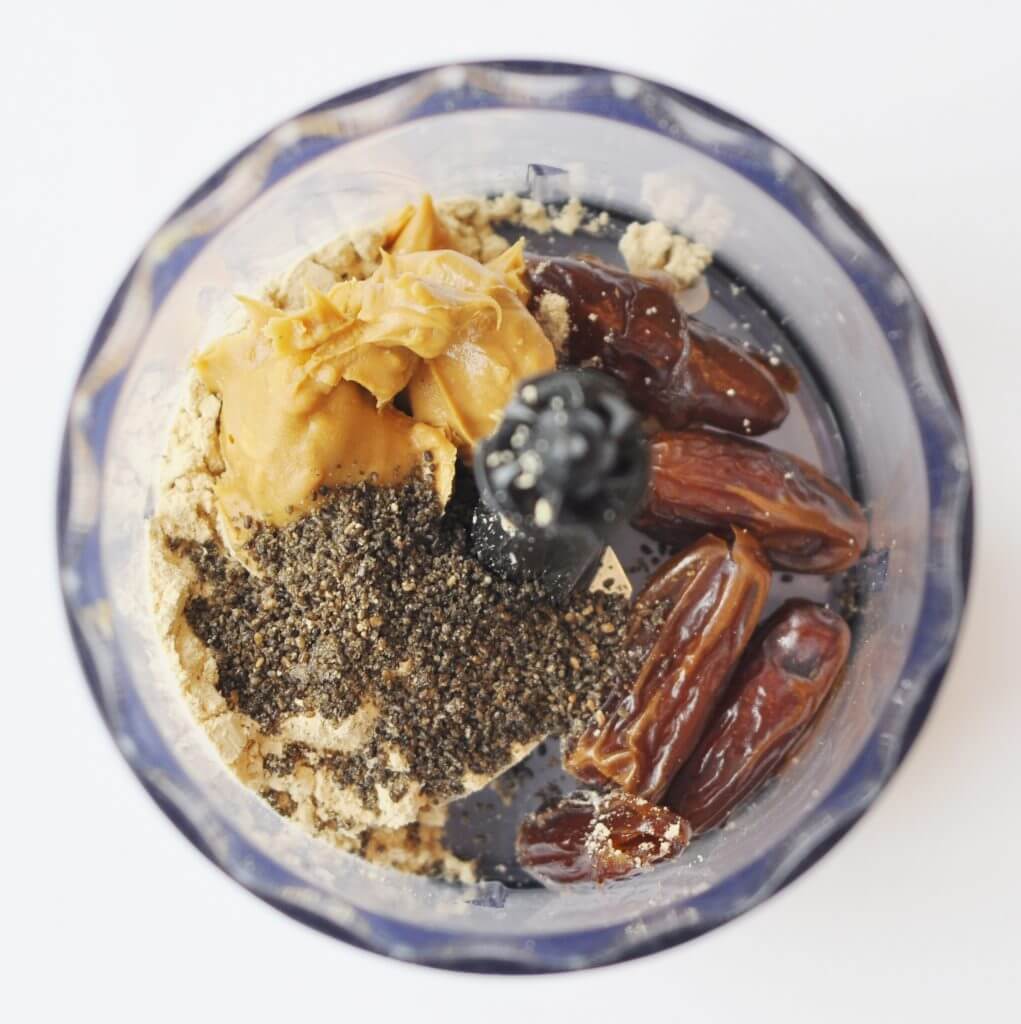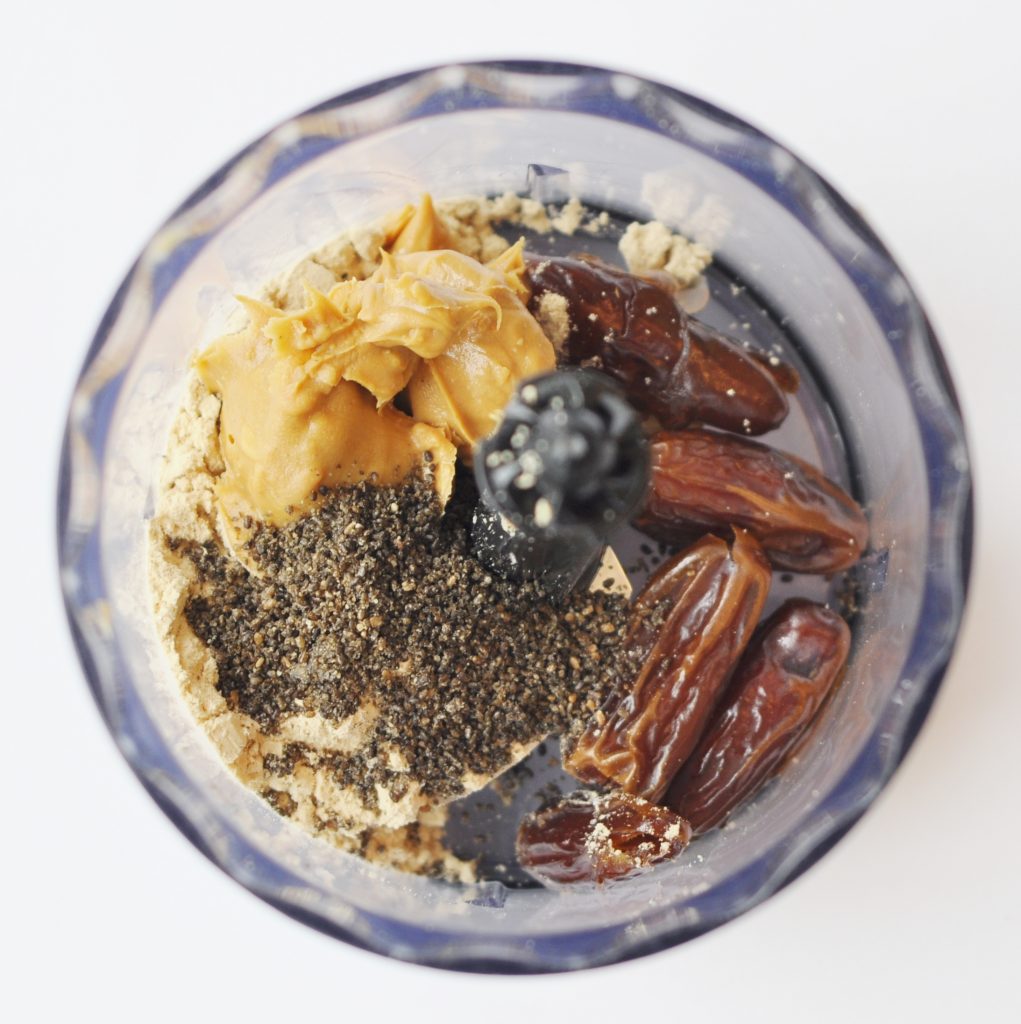 Pulse. Pulse. Pulse.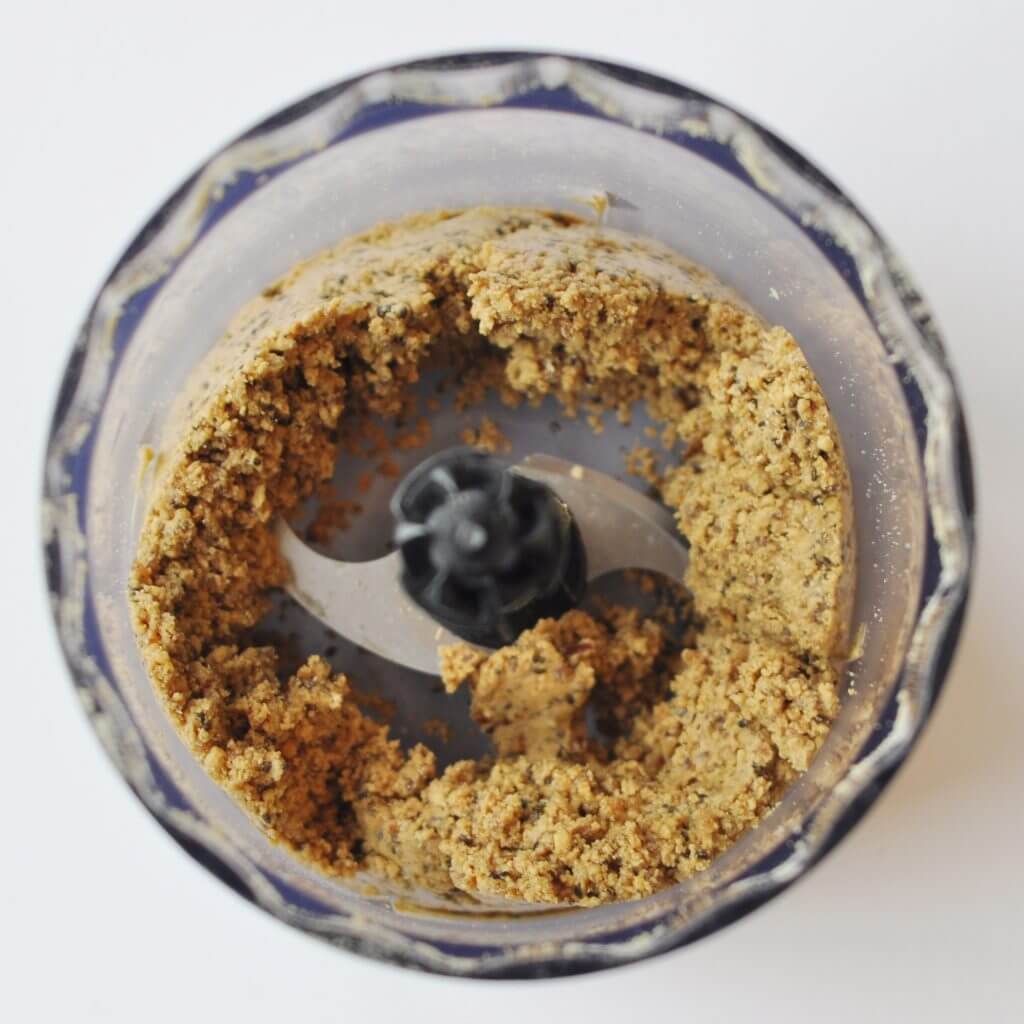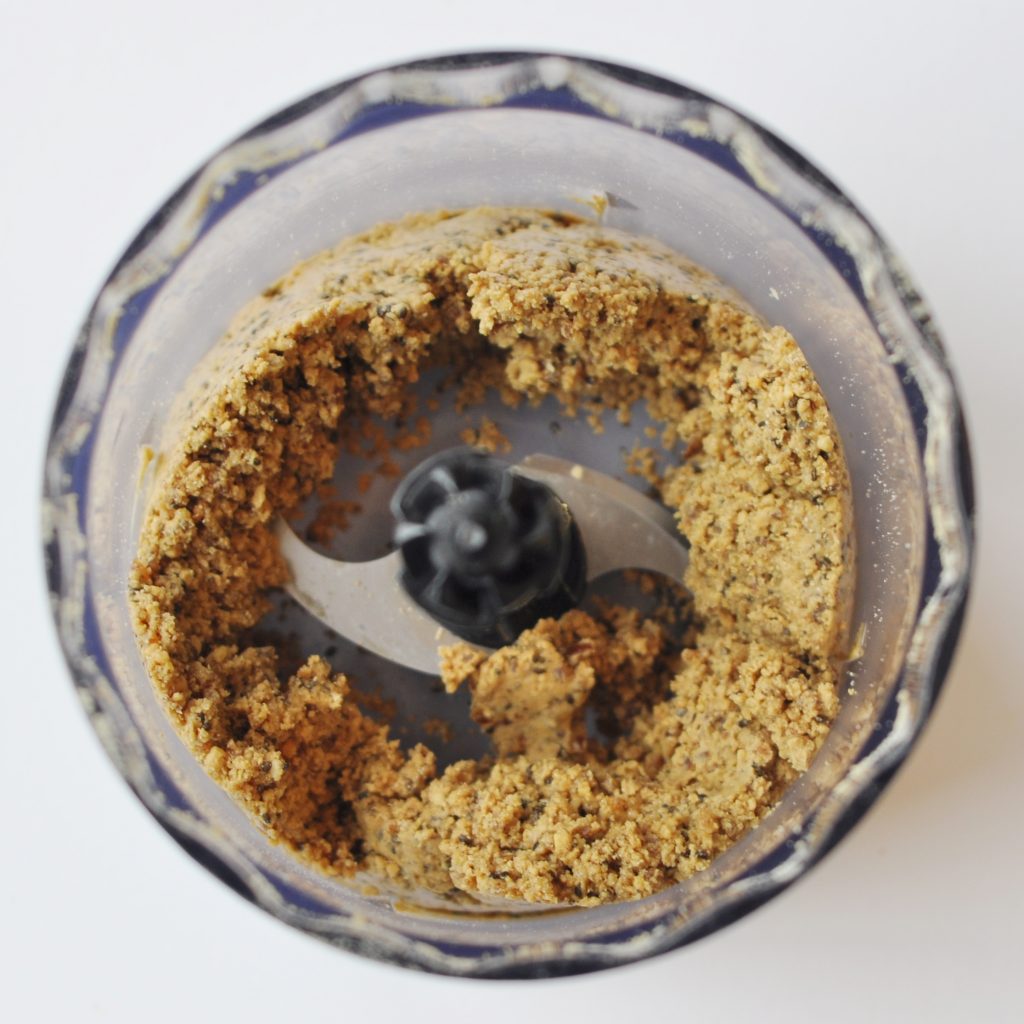 Roll them into little balls (teaspoon or tablespoon sized) and eat!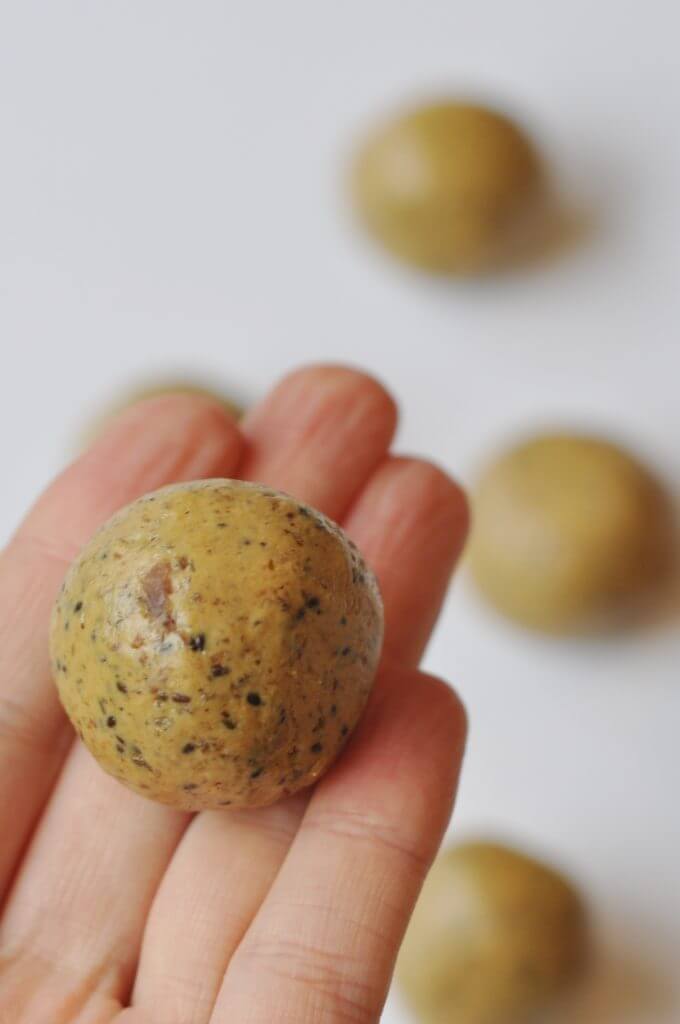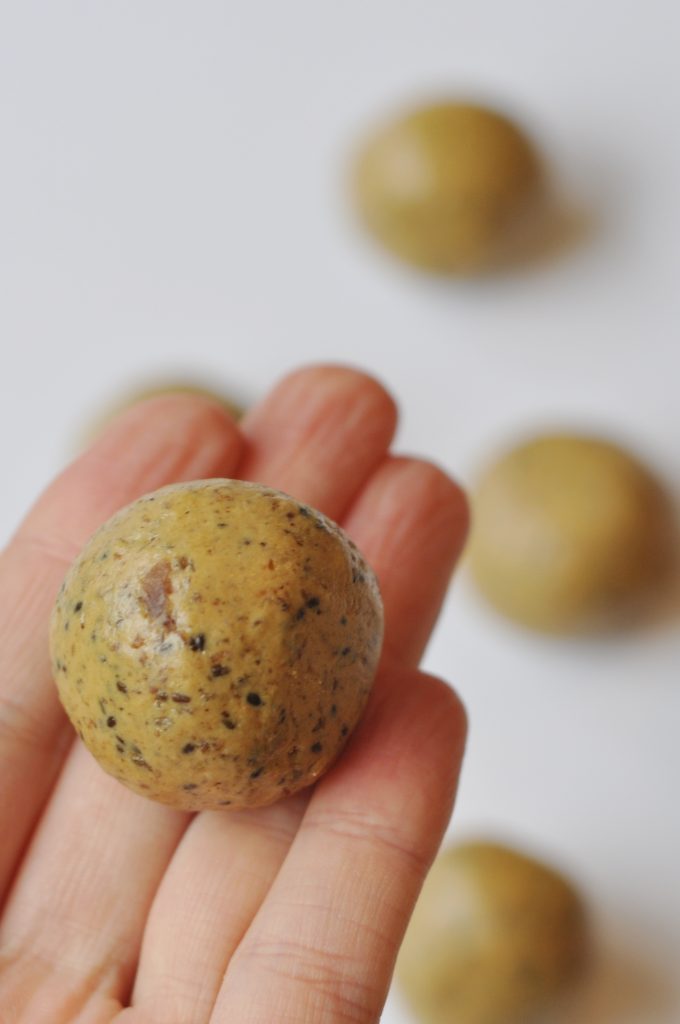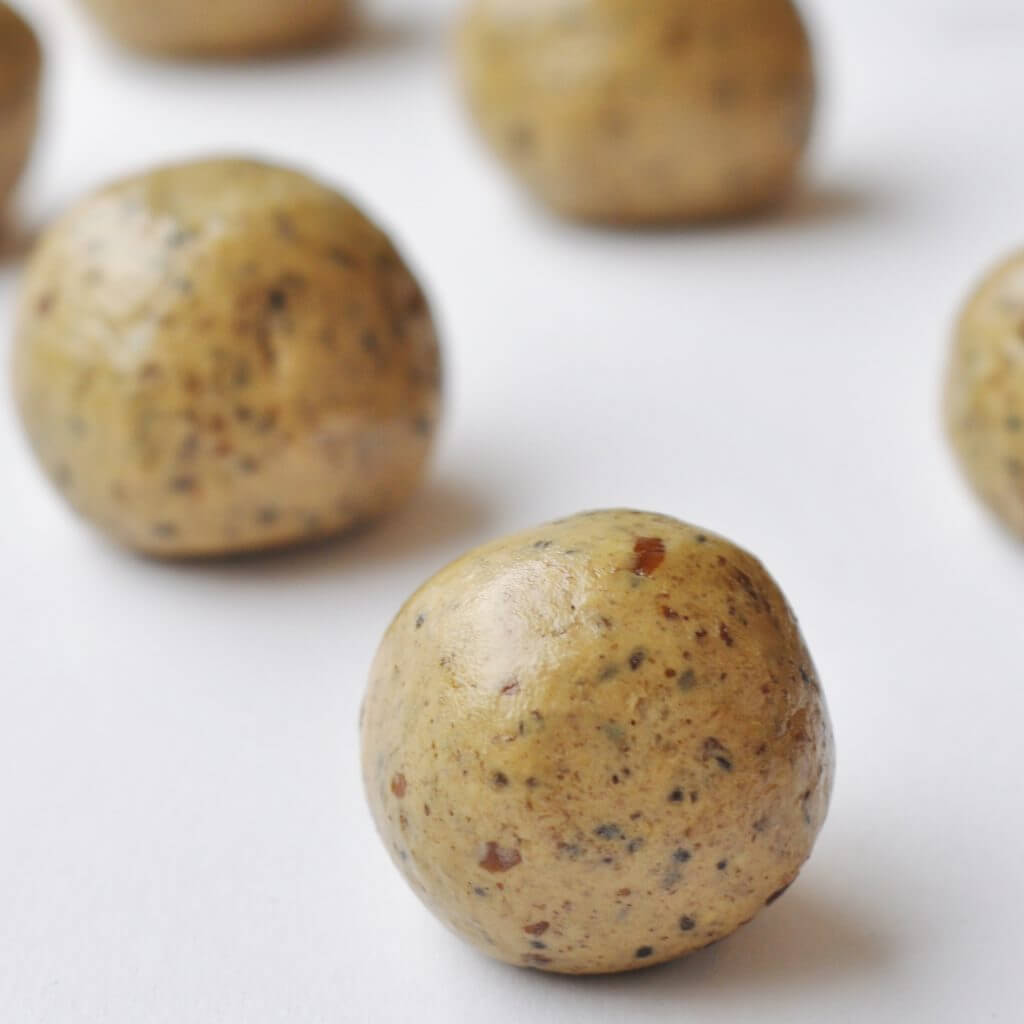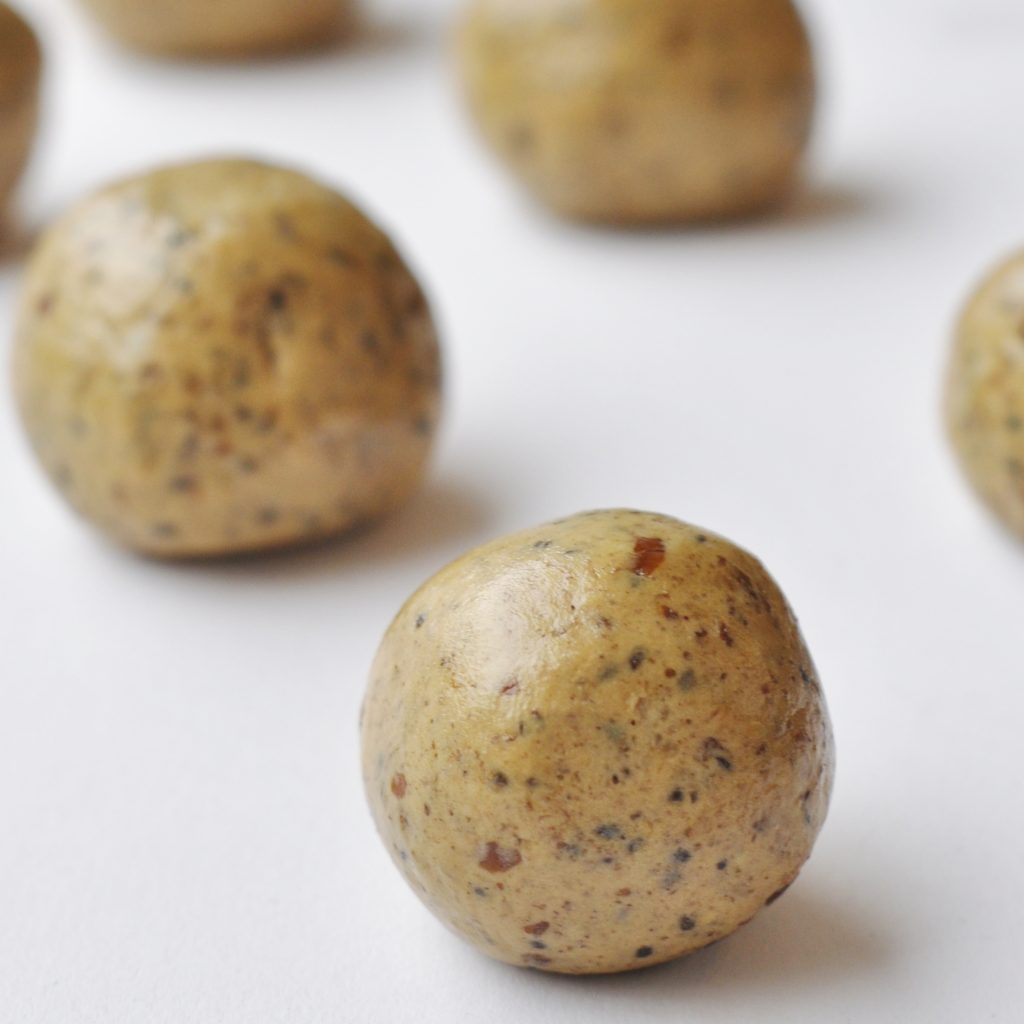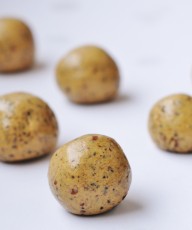 Chia Peanut Butter Protein Balls
Quick n' Easy to make Peanut Butter Protein Balls with added protein from Chia Seeds for the ultimate healthy workout snack!
Ingredients
6

Dates or 4 Medjool Dates

1

scoop

25g Natural Raw Vegan Protein Powder

4

tablespoons

Crunchy or Natural Peanut Butter

2

teaspoons

Chia Seeds

ground
Instructions
Pulse all ingredients together in a food processor.

Roll into 10 tablespoon sized balls.

Store in refrigerator.
Recipe Notes
1) Smooth peanut butter can also be used in place of crunchy.2) Use your favorite protein powder for this recipe. I do recommend using a unflavored protein powder but that's just a taste preference.
Need help locating these ingredients? Here are the ones I like:
Sunwarrior Raw Vegan Protein Powder
Don't like chia seeds in your protein balls? Try my Puffed Quinoa Protein Balls or Chocolate Peanut Protein Balls!