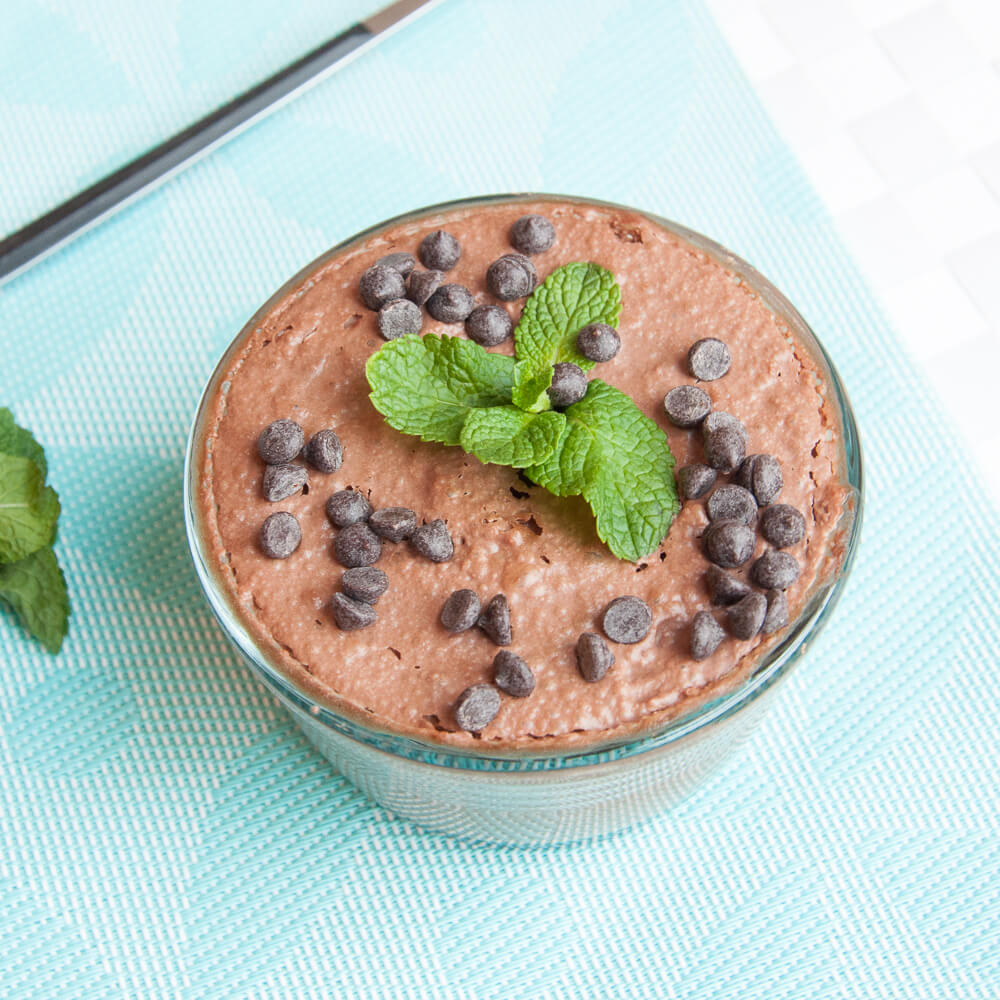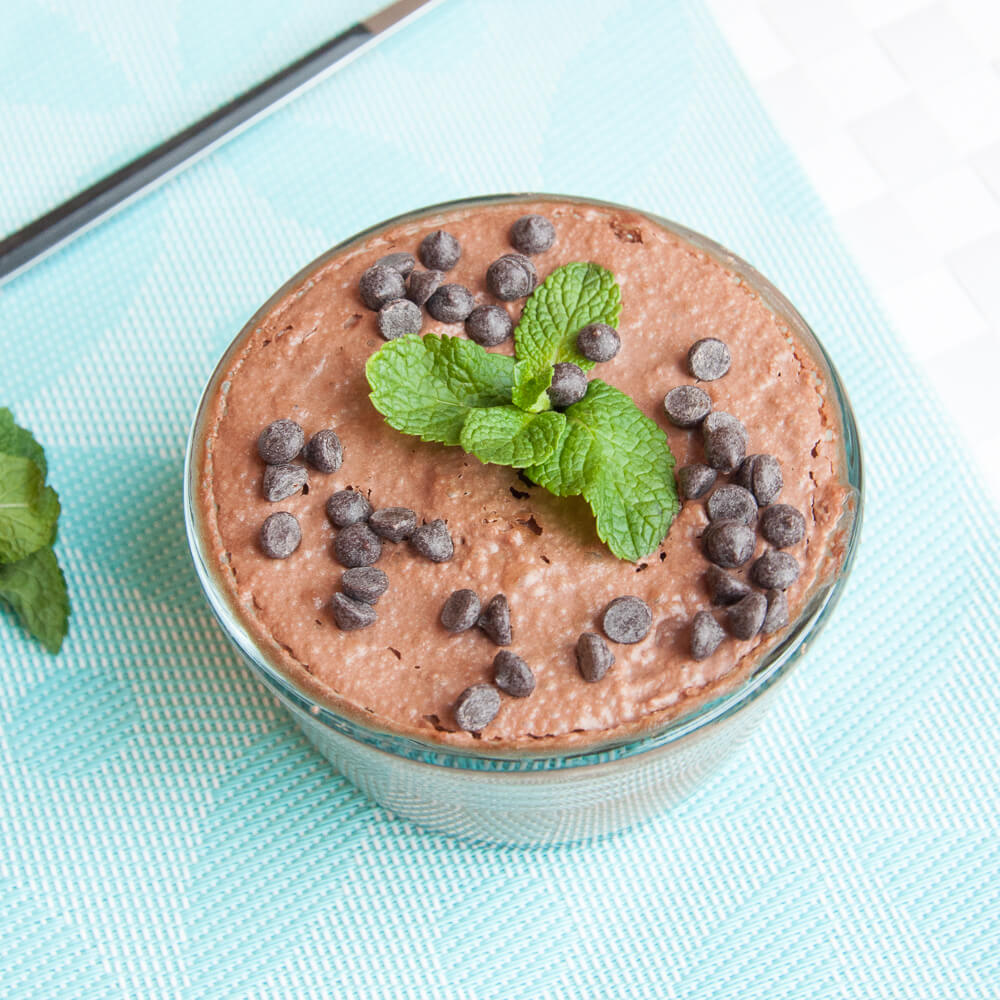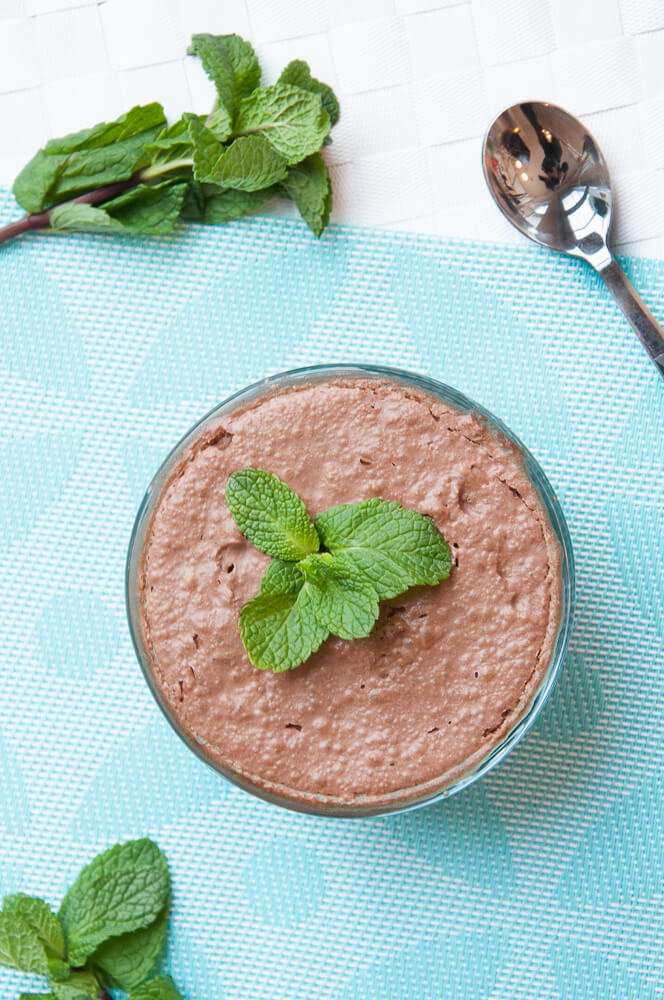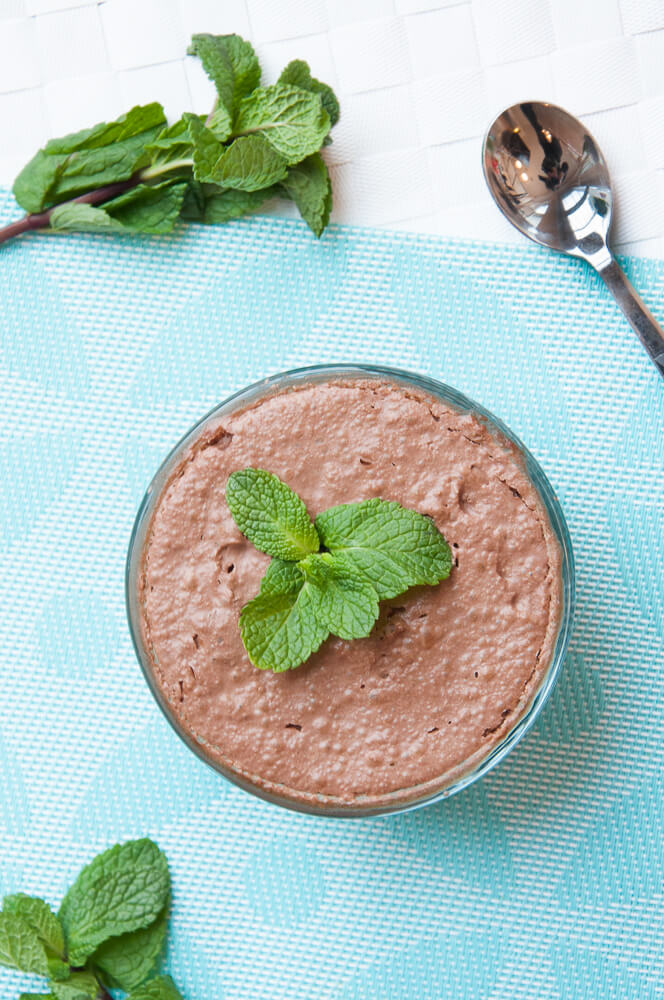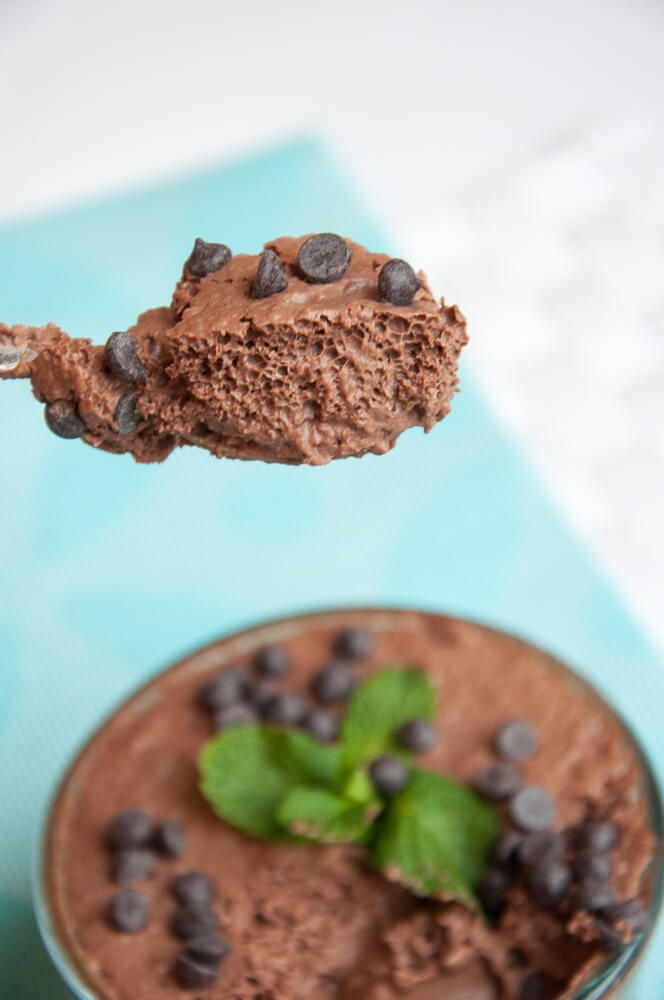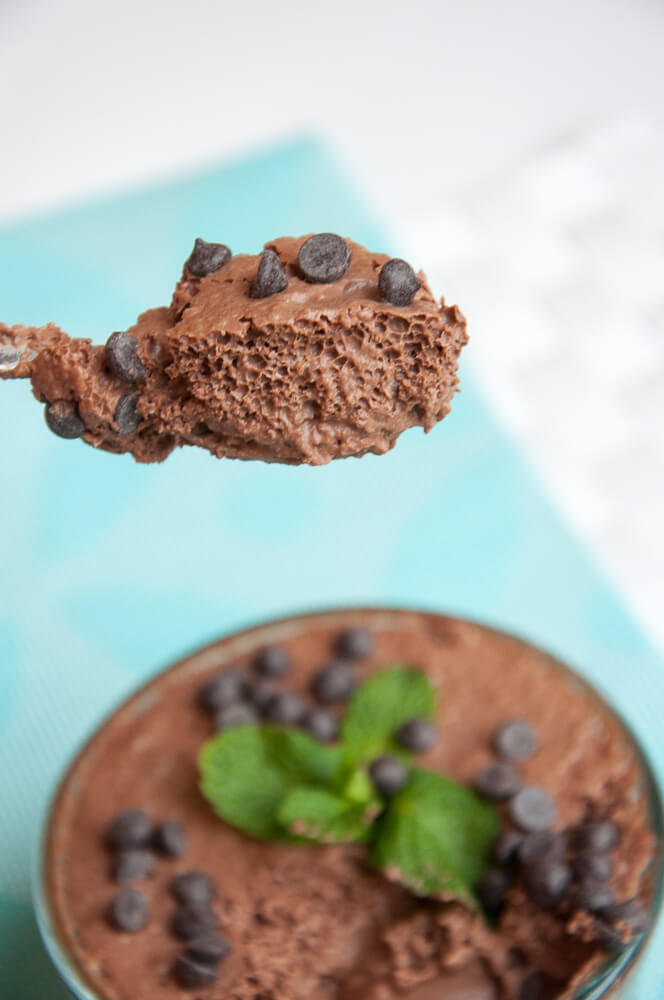 Ever have one of those days were you just crave chocolate? I think we all do and if you for some bizarre reason don't then please just leave now :) Well, not completely...but check out something like cucumber hummus instead :)
Usually, a piece of chocolate will suffice but on other days I just want a huge airy chocolaty spoonful of pure happiness. Please tell me I'm not the only one!
I tried looking for a vegan chocolate mousse recipe but only found ones that I thought were overly complicated. Some chocolate mousse recipes used avocado and though that is super healthy and delicious, I couldn't bring myself to use my last avocado in a chocolate recipe. Other recipes used a ton of tofu and I'm just really not a fan.
So I figured coconut milk and coconut cream work well in vegan cheesecakes so it must work well in a chocolate mousse. If you get enough air into it then it will get nice and airy as well when it sets. The trick is really to beat the life out of the coconut milk. There's no other way to describe it :) You want there to be so many air bubbles on top that it just looks silly. If you can't whisk that much or don't have one on hand then you can even use an immersion blender to froth up the coconut milk.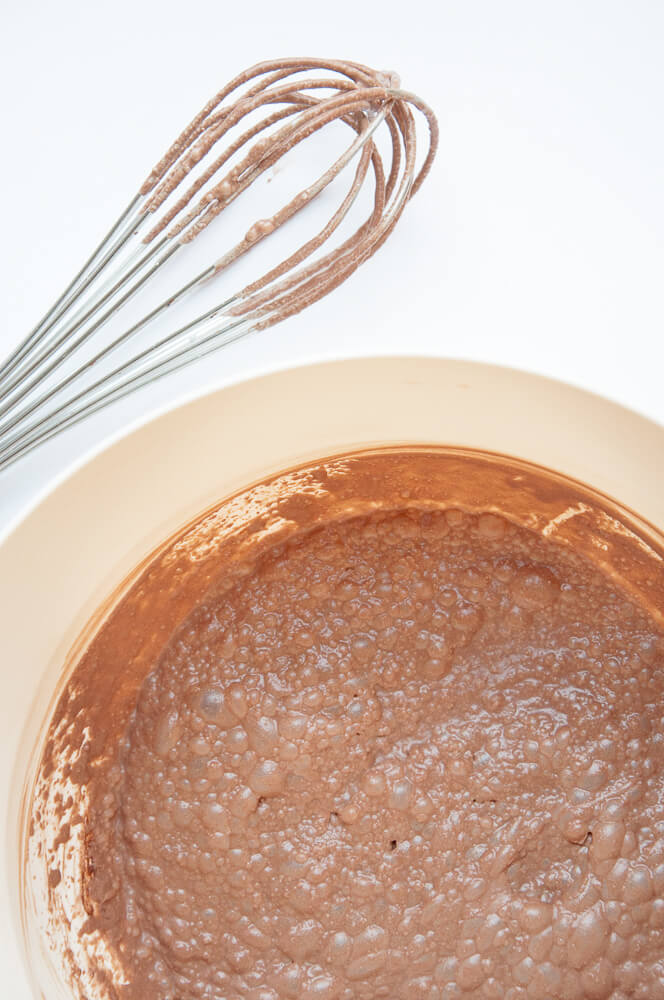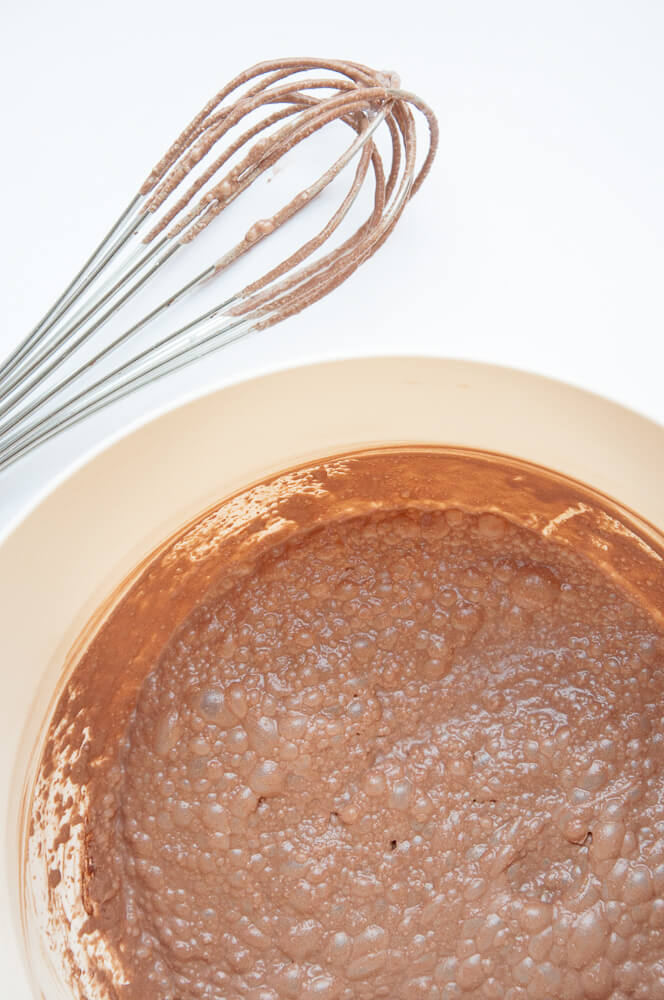 Once it looks like it does above, then simple pour the mixture into ramekins, bowls, or another form that will hold it.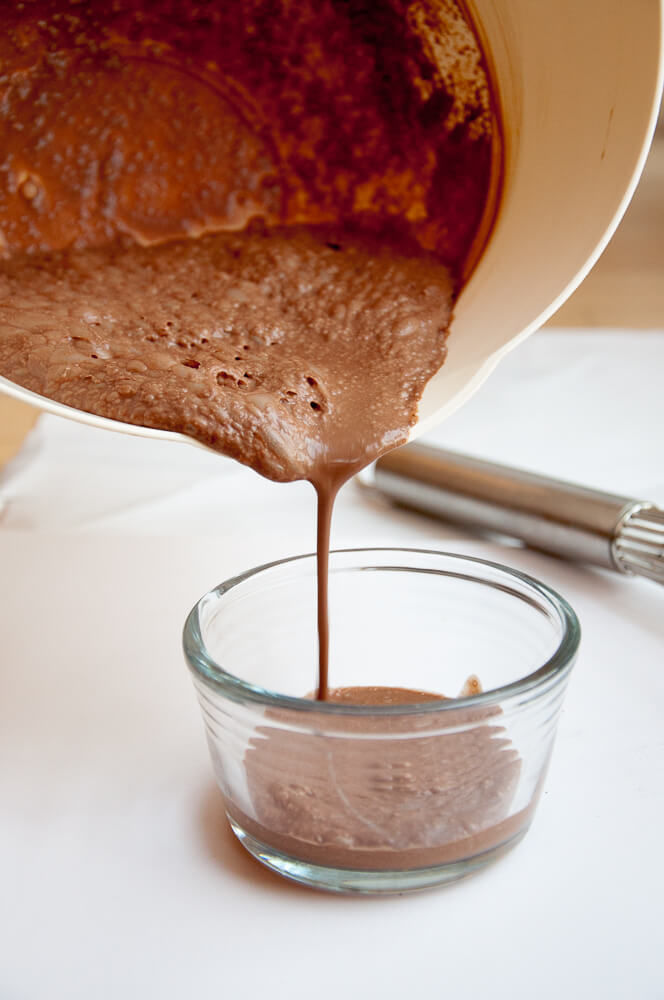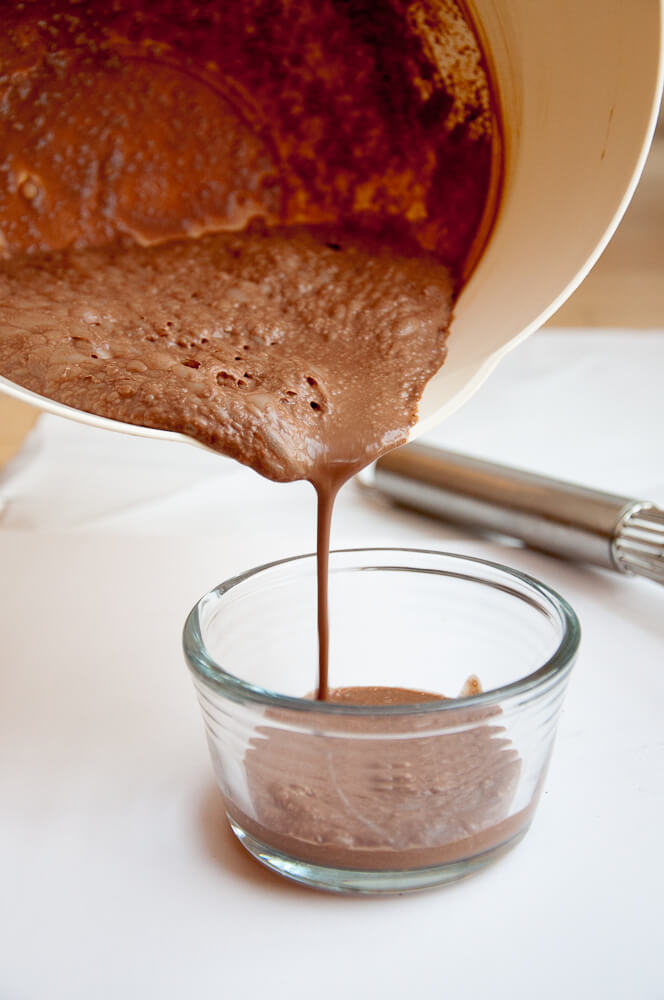 Then let it set in the fridge for at least 4 hours. I like to wait overnight...I know it is incredibly hard but it is worth the wait.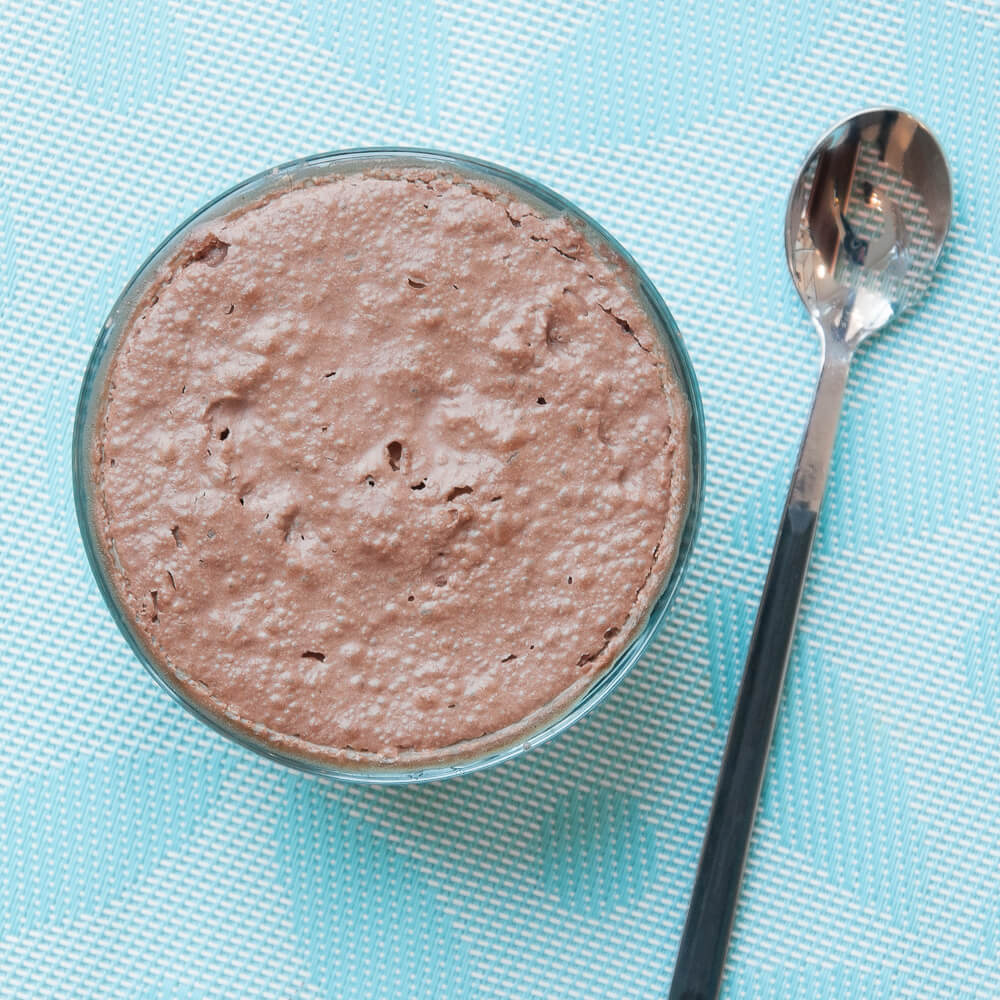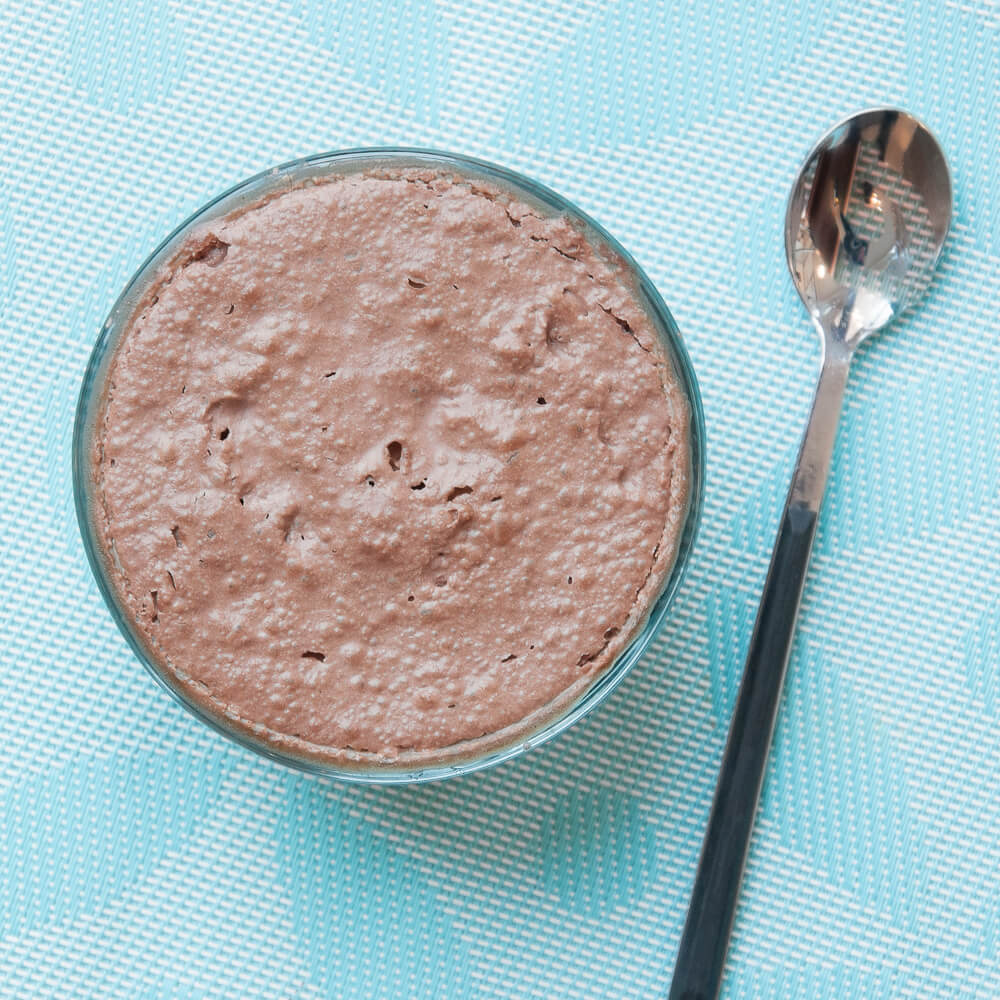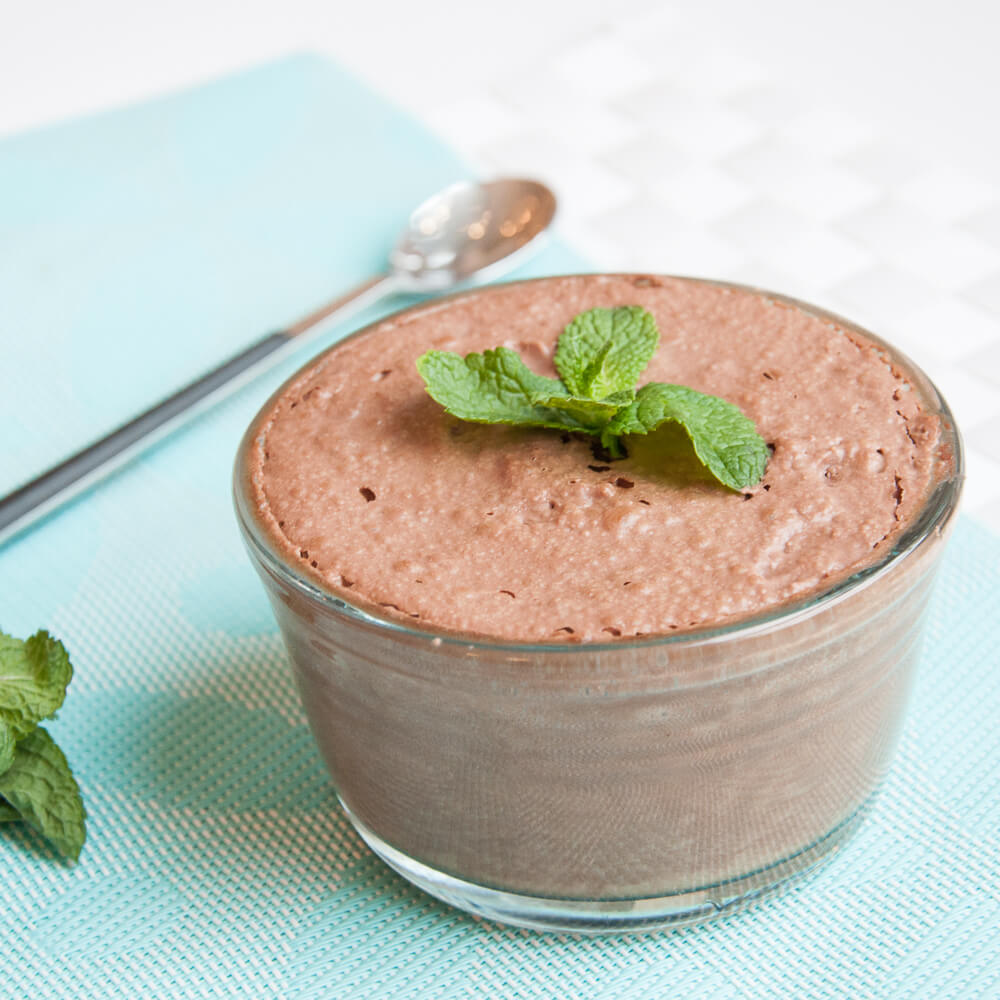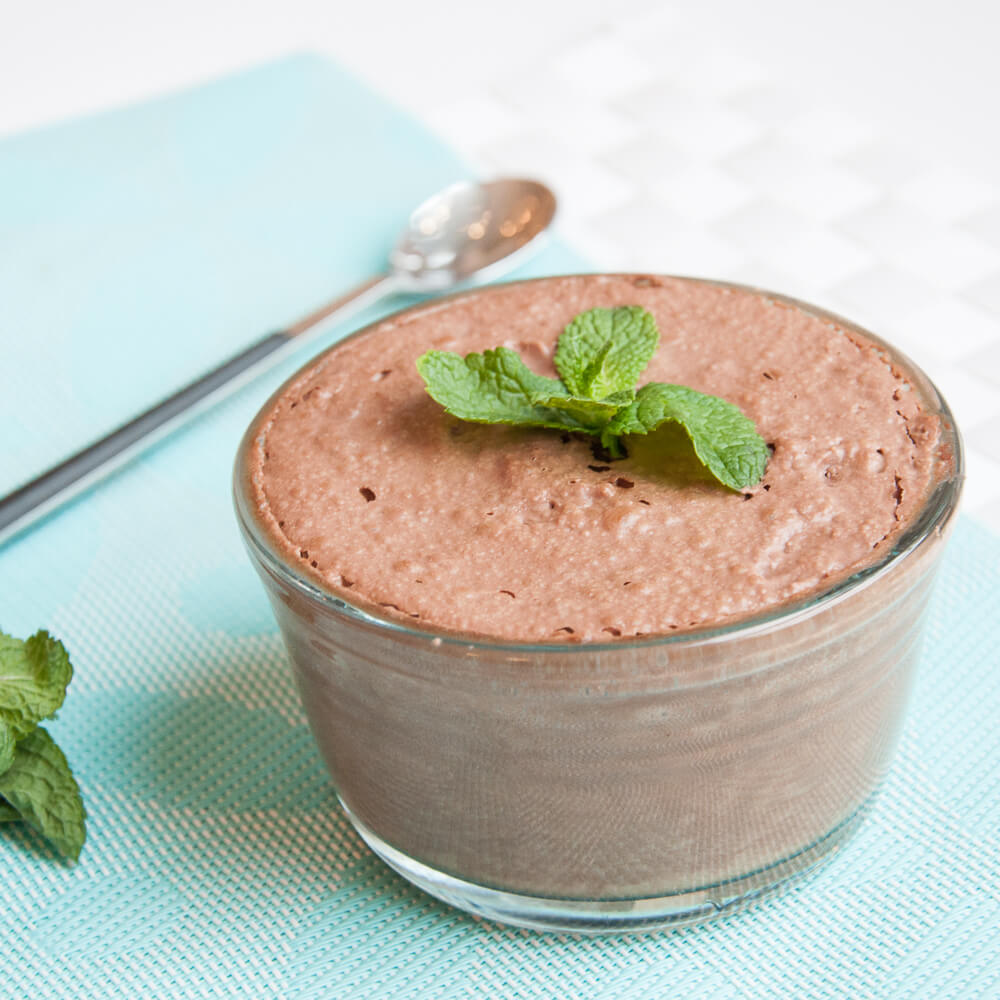 Oh, and how exactly do you make a delicious mint chocolate mousse even better? Duh! Chocolate chips!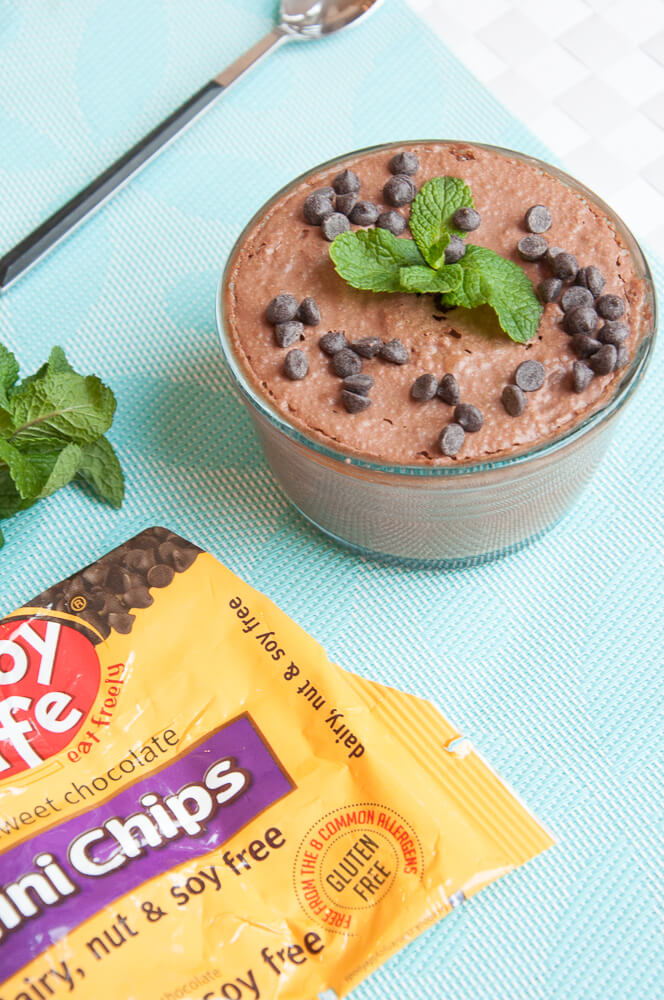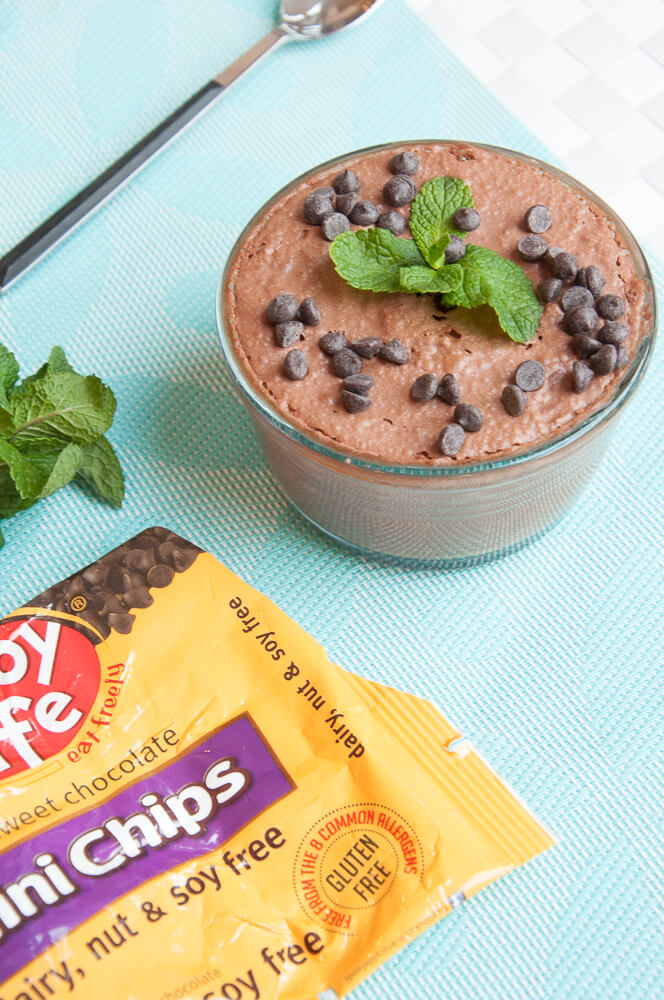 I didn't add a sweetener to this chocolate mousse (if you want to, check the notes) so adding chocolate chips on top gives the mousse a bit of sweetness, not to mention an extremely satisfying crunch :)
Now dig in! You deserve it after waiting that long :) Though if you make enough of these in advance, there's no wait at all!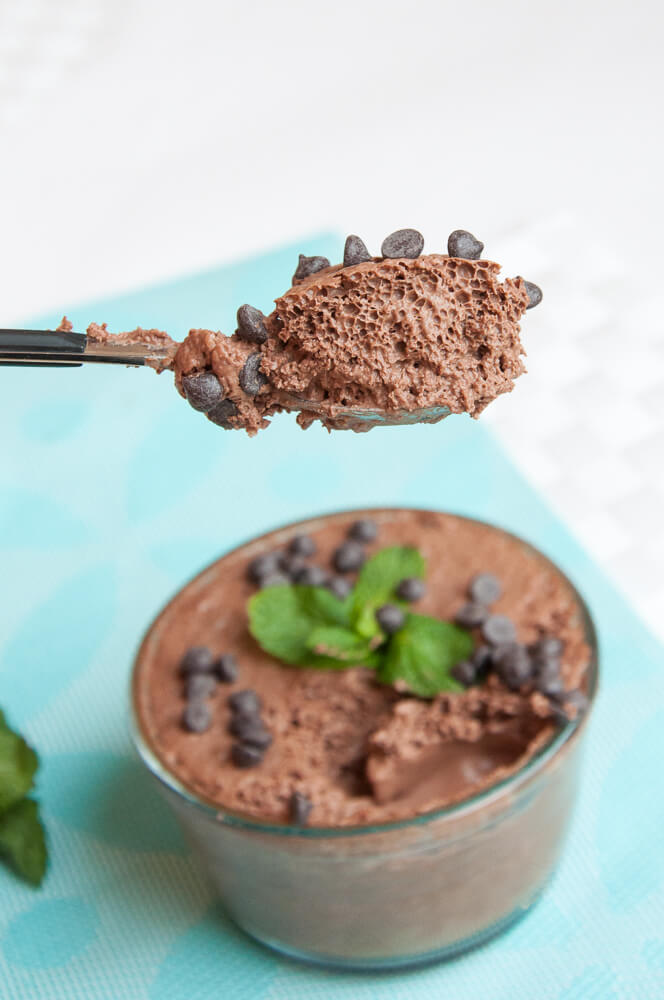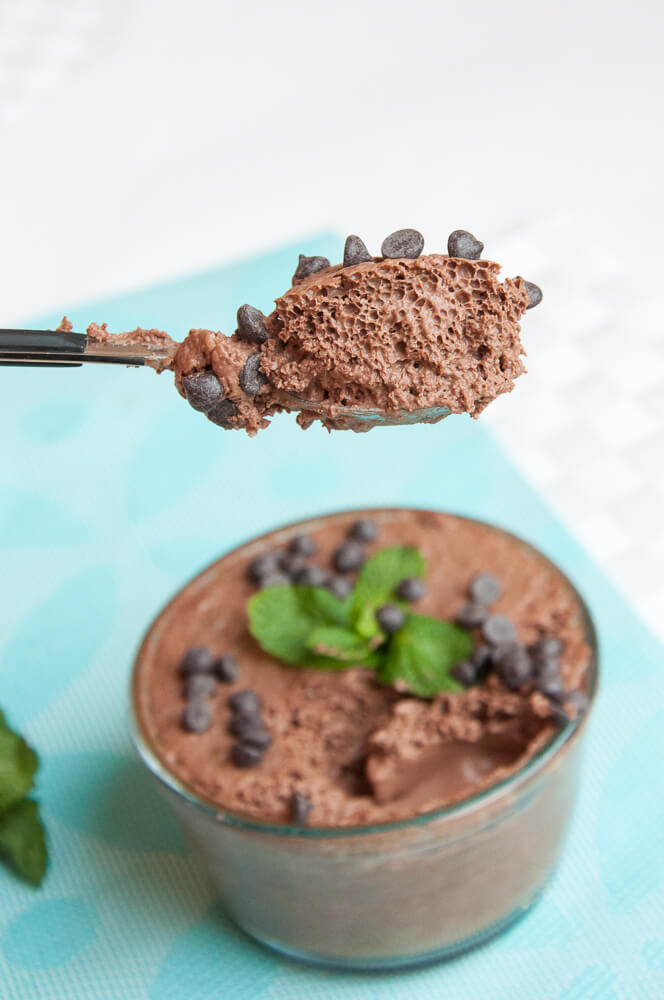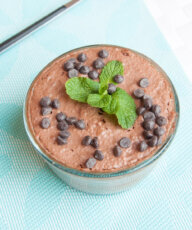 Vegan Mint Chocolate Mousse
Ingredients
1 ½

cups

Coconut Milk

6

tablespoon

Cocoa powder

unsweetened

¼

teaspoon

Peppermint Extract

Vegan Chocolate Chips

optional
Instructions
Whisk together all three ingredients until air bubbles appear.

Pour into 2 large ramekins and allow to set in fridge for at least 4 hours, preferably overnight.

Once set, chocolate mousse is ready to be eaten! Enjoy!
Recipe Notes
1) If you like your chocolate mousse very minty add up to ½ a teaspoon of Peppermint extract.2) This chocolate mousse isn't very sweet. If you like a sweeter mousse, add a bit of stevia, agave, maple syrup, or powdered sugar. I find that powdered sugar works best.3) This mousse works best if your fridge is at least 40F (4C). 4) Because this recipe uses coconut milk and not coconut cream, it will separate a bit. About ¾ of the mousse will be airy and fluffy. The last ¼ will be like a light pudding in texture.
Interested in the ingredients I like to use? Have a look...
Enjoy Life Semi-Sweet Chocolate Chips (Vegan & Gluten-free!)
Looking for different vegan dessert recipes to try? Here you go!