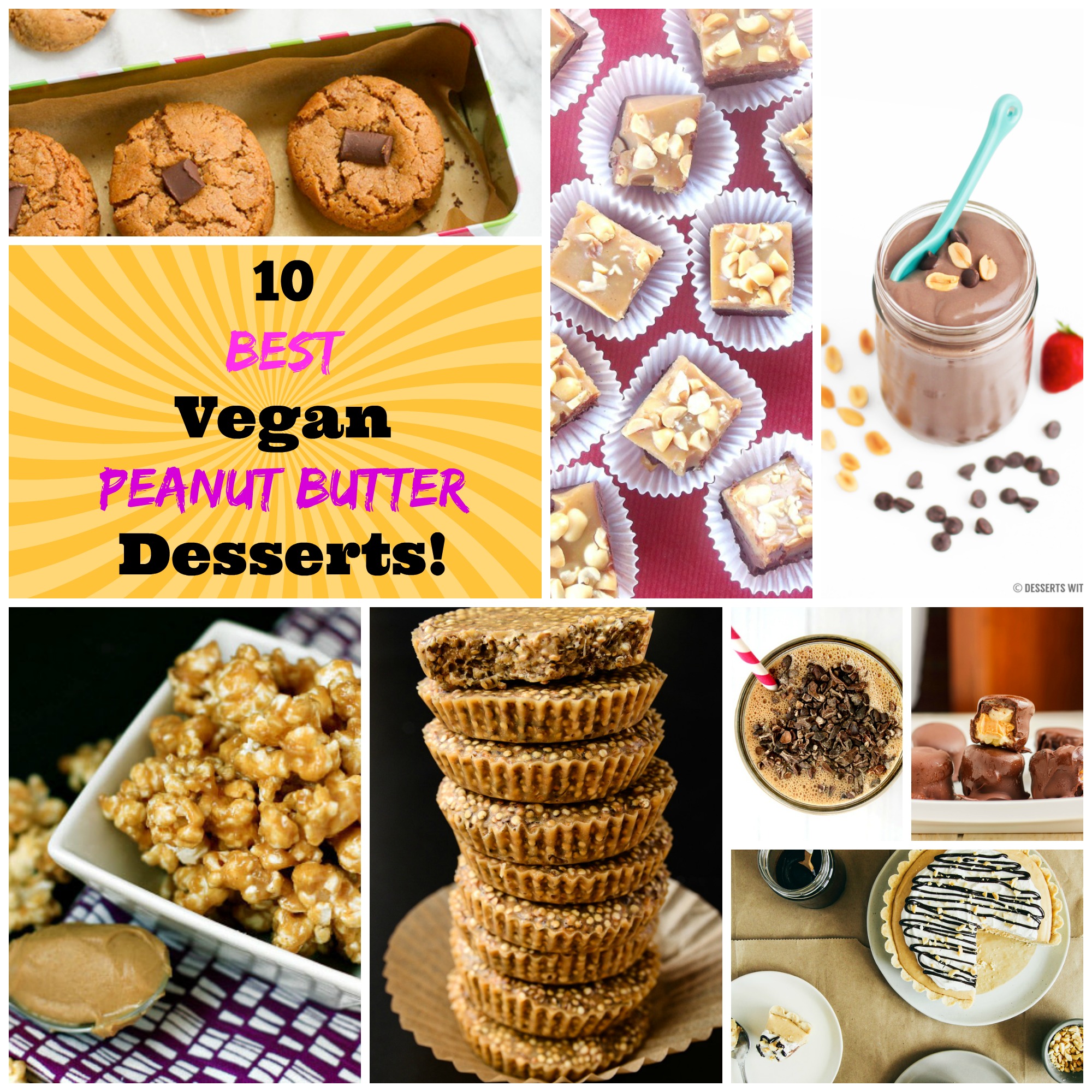 I've had some major, and I mean M-A-J-O-R, Peanut Butter cravings lately. I think Pinterest is mainly to blame for this. Every time I'm on Pinterest, which is a lot of the time, I get bombarded with food-coma-inducing peanut butter desserts. If Pinterest was so amazing to the point where you could just tap on a picture and have the food appear in front of you, I would easily be a 500lbs woman. Almost all vegan peanut butter desserts are drool-worthy (there are a couple of weird ones) but there are a select few that just make me scream AH-MAZING!
Today I will have the pleasure of introducing you to some of these incredible peanut butter creations. First, though, I need to get something off my chest...
For some reason, peanut butter has a bad rep. I think for the most part those "bad for your health" peanut facts are coming from those thinking we all consume peanut butter with added hydrogenated fat. Even worse than your "standard" peanut butter is low-fat peanut butter. Most people are aware of the fact that peanuts are mainly made of fat, so when companies make low-fat peanut butter, they strip away the healthy peanut fat and have to replace it with sugar and carbs. So for all those on a health journey...eat peanut butter from 100% peanuts. Better yet, make your own!
What are the health benefits of peanut butter?
Peanut butter is more than just a tasty spread for your toast or a delicious addition to your favorite recipes. It's also packed with nutrients that can benefit your health in a number of ways! Here are just a few of the health benefits of peanut butter:
It's a good source of protein: Peanut butter is a great source of plant-based protein, making it a great option for vegetarians and vegans looking to boost their protein intake.

It's rich in healthy fats: Peanut butter is high in monounsaturated and polyunsaturated fats, which are known to be heart-healthy.

It's packed with vitamins and minerals: Peanut butter is a good source of vitamins and minerals, including vitamin E, niacin, and magnesium.

It may help with weight management: Despite being high in fat and calories, peanut butter can be a part of a healthy weight loss diet when consumed in moderation.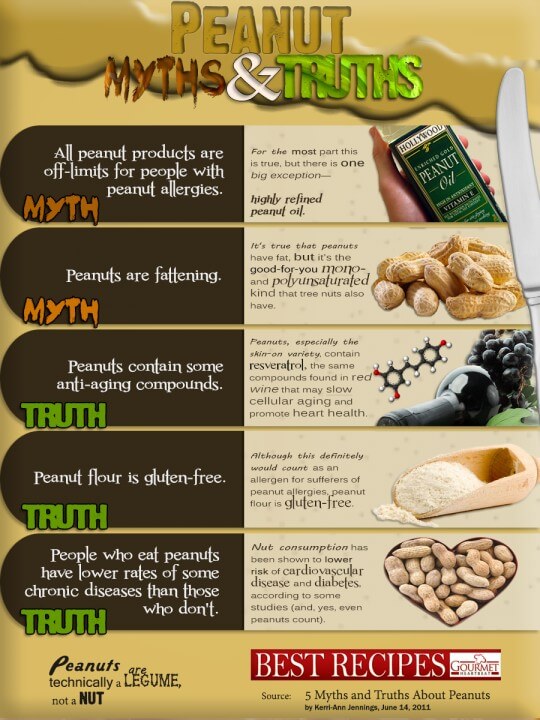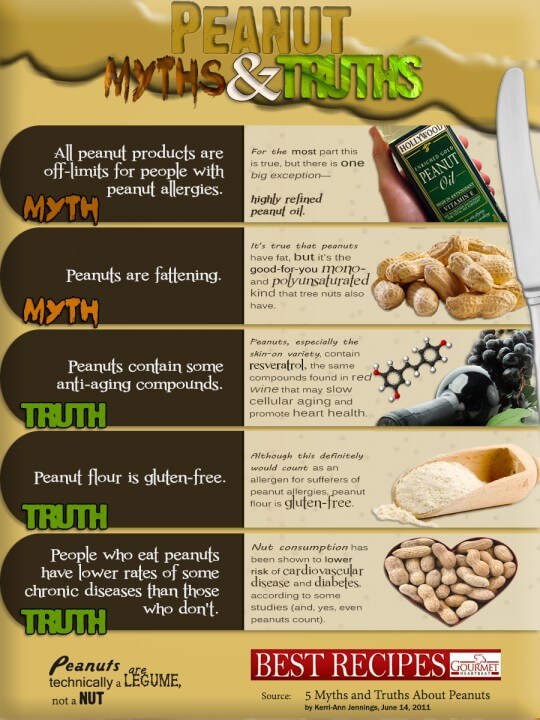 If you still have a little devil sitting on your shoulder telling you to stay away from peanut butter then check out these vegan peanut butter desserts. Then, tell that little devil to kiss your healthy, vegan, peanut butter-eating ass! :)
What makes peanut butter desserts so hard to resist?
Peanut butter is the ultimate flavor bomb! Its creamy, slightly salty, nutty taste combined with sweet ingredients like chocolate or sugar creates a flavor explosion that's hard to resist.

Peanut butter is a calorie and fat-laden treat that can be super satisfying to eat. When you indulge in something high in fat and calories, it can trigger the release of feel-good chemicals in your brain, making it tough to stop at just one bite.

Many peanut butter desserts come in bite-size form, making it easy to pop a few (or a dozen) in your mouth without even realizing it. Before you know it, the whole batch is gone!

Peanut butter is a versatile ingredient that can be used in all sorts of sweet treats, from cookies and cakes to ice cream and brownies. With so many tasty options to choose from, it's hard to resist the urge to try them all.
Go ahead! Check out all the vegan peanut butter desserts below! 
PS: Those recipes that are gluten-free are marked GF.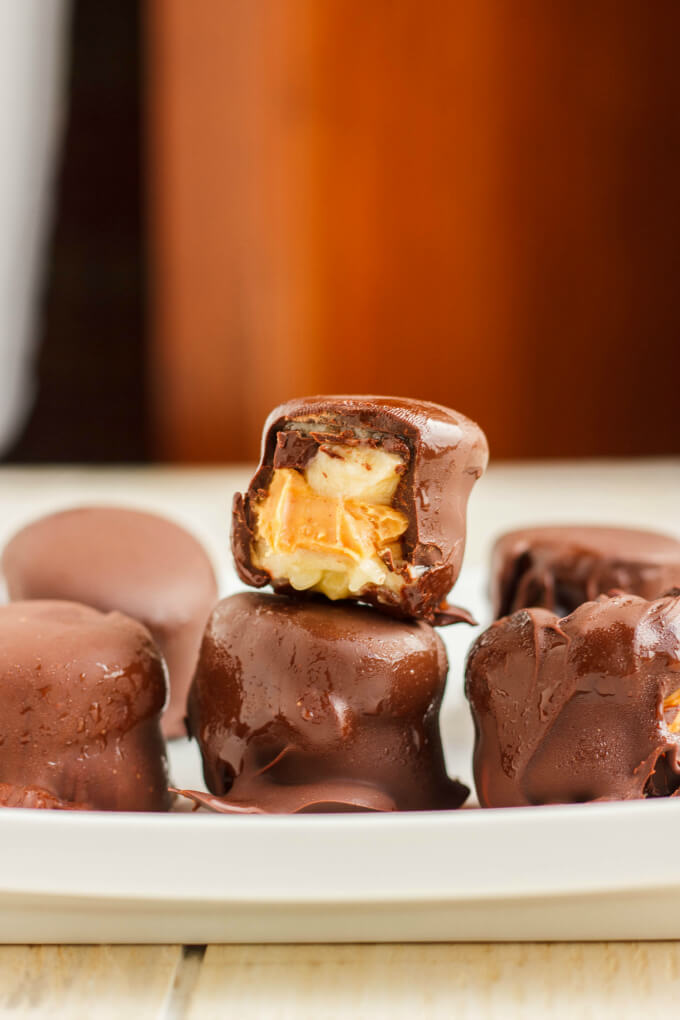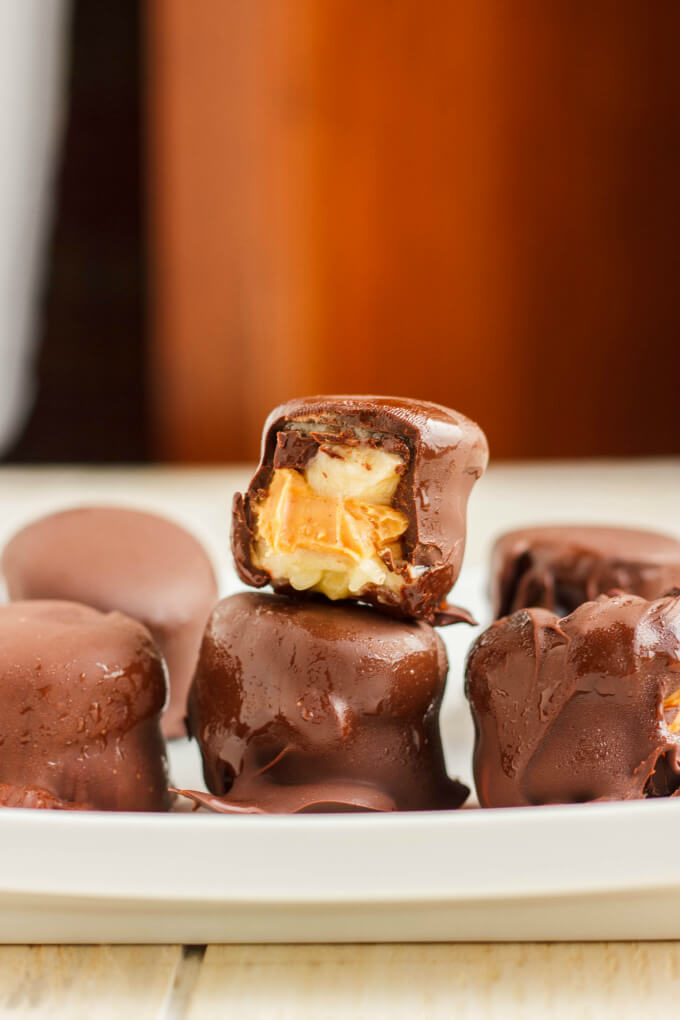 Chocolate covered Banana Peanut Butter Bites from Kacey at The Cookie Writer (GF)
Peanut Butter, Banana, and Chocolate. Always a winning combination!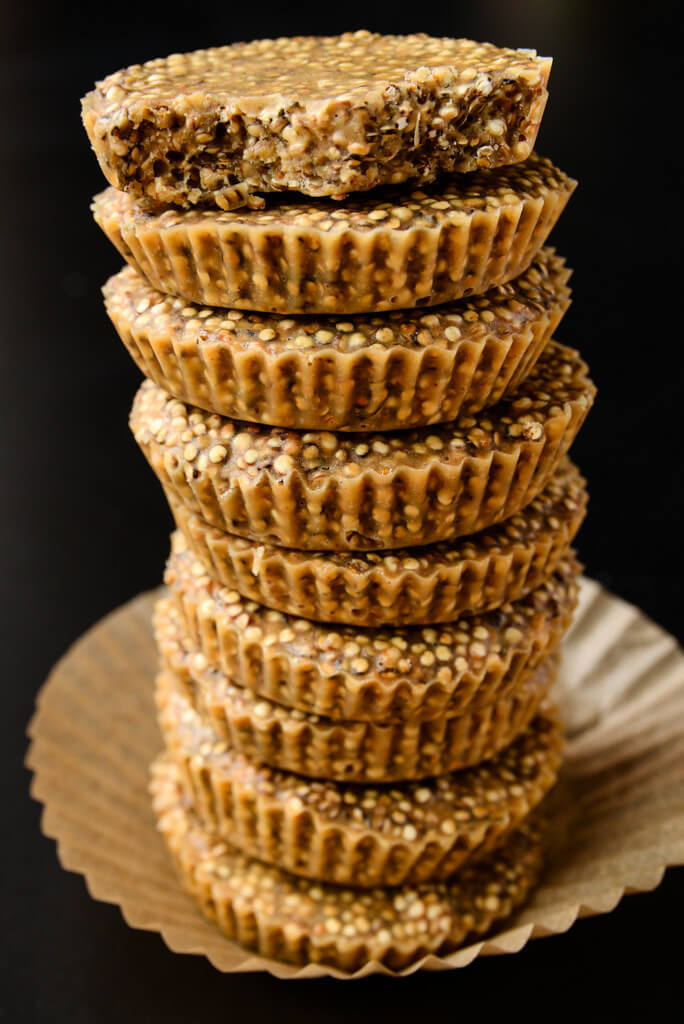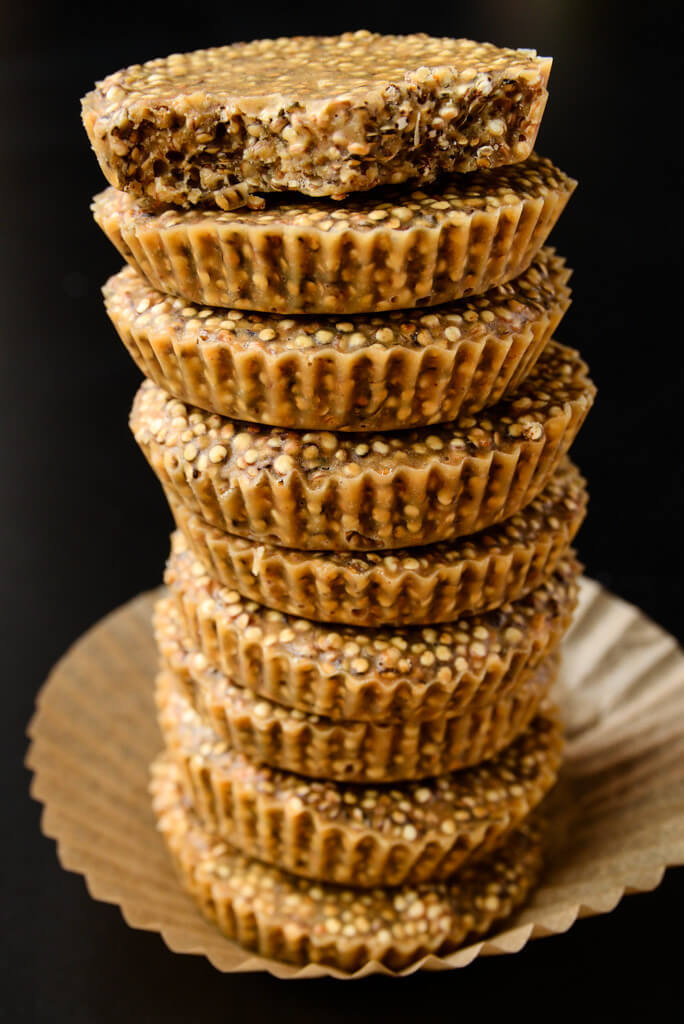 Quinoa Peanut Butter Crunch Cups from Ashley at Blissful Basil (GF)
The brilliant part about these peanut butter cups is that they are no-bake and only have 6 ingredients!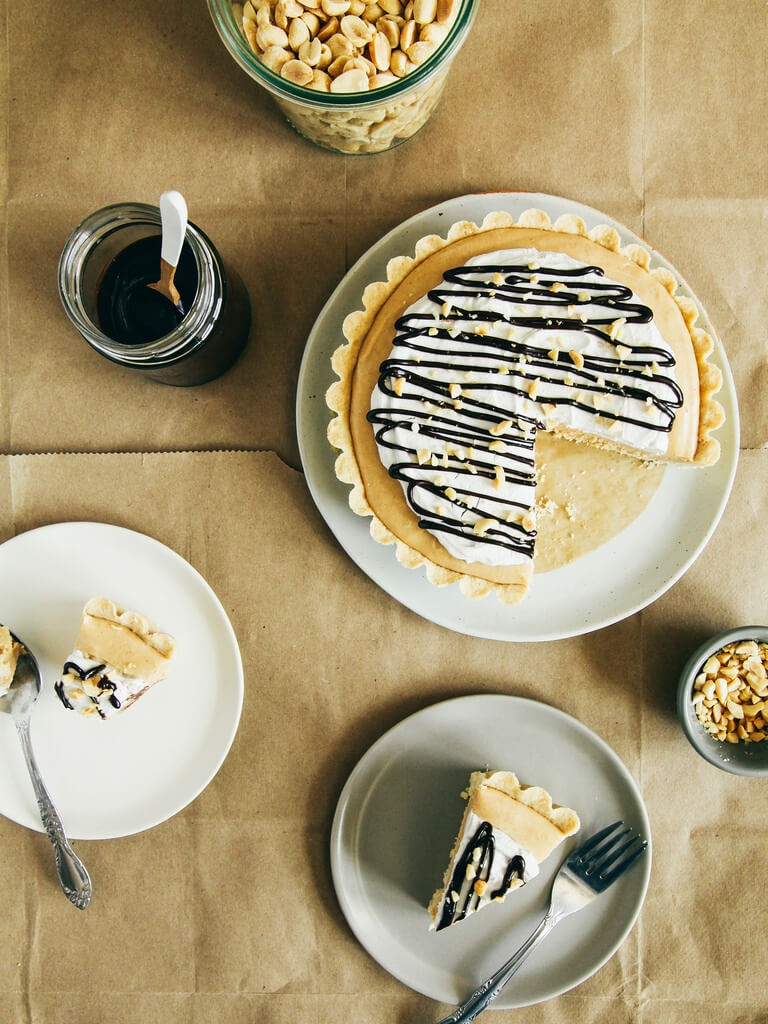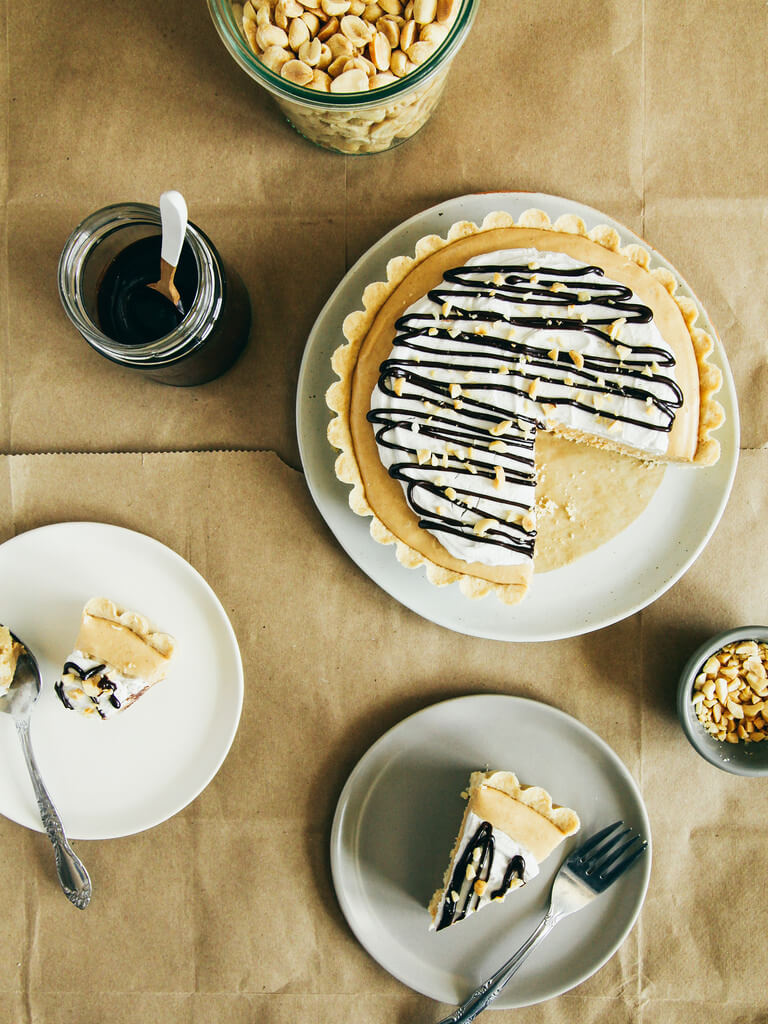 Hot Fudge Peanut Butter Pie from Ashlae at Oh Lady Cakes
The picture speaks for itself. Oh, and so does the fact that it's got hot fudge in the title!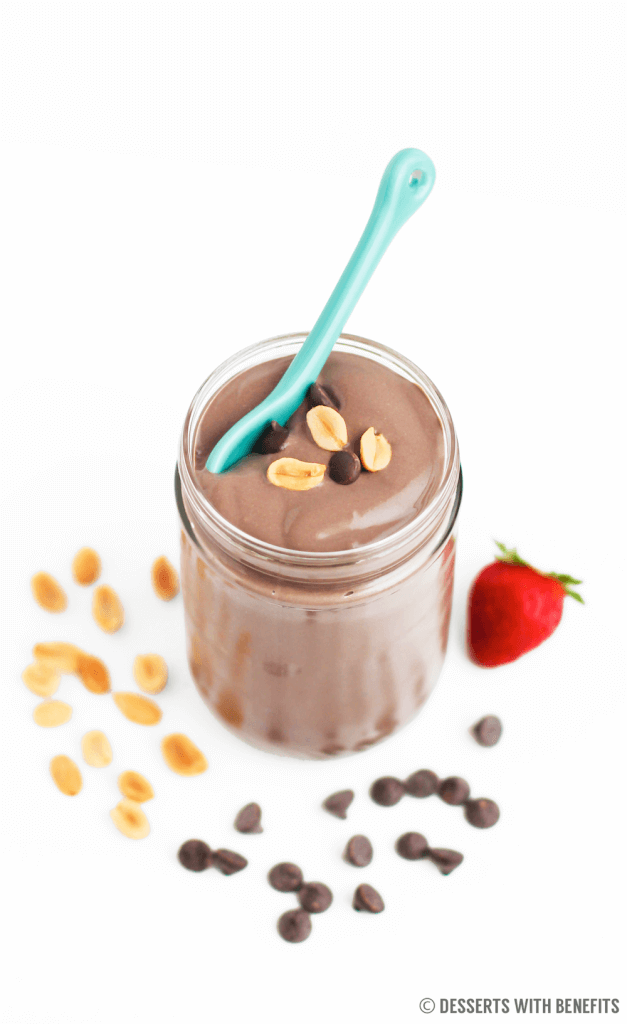 Healthy Chocolate Peanut Butter Mousse from Jessica at Desserts with Benefits (GF)
CHOCOLATE.PEANUT.BUTTER.MOUSSE...need I say more?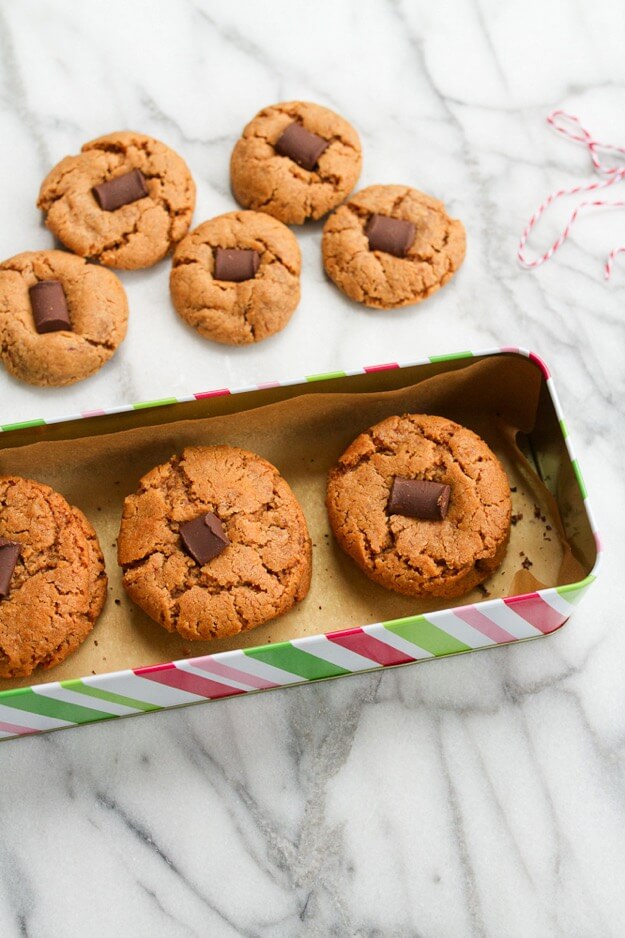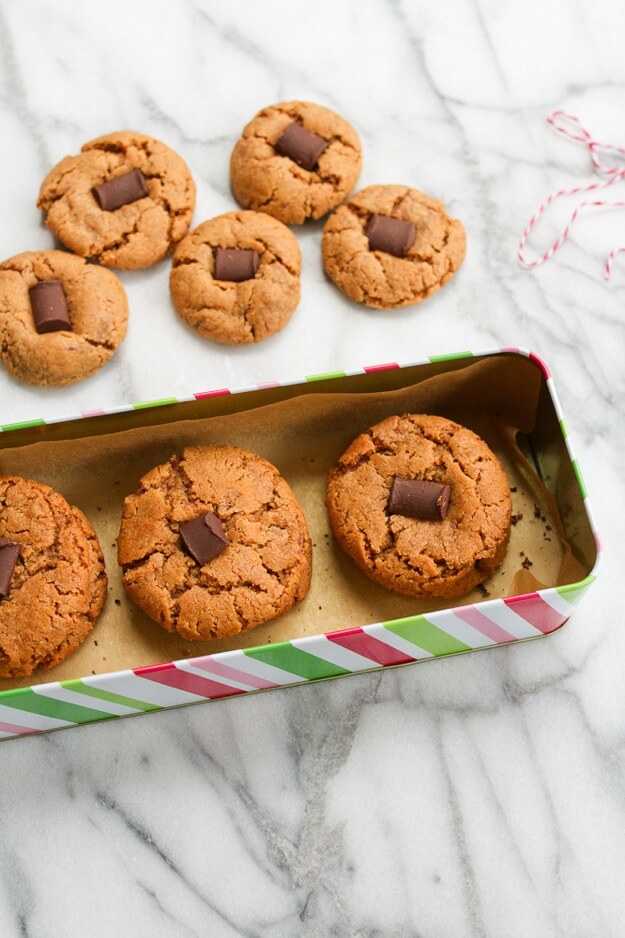 Flourless Peanut Butter Blossoms from Brittany at Eating Bird Food (GF)
I'm a sucker for peanut butter blossoms since my Grandma always made them for Christmas. Sorry, Grandma, these might actually be better than yours :) No flour and only 6 ingredients!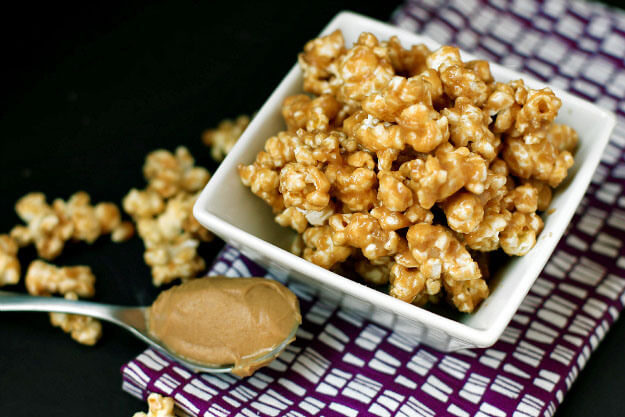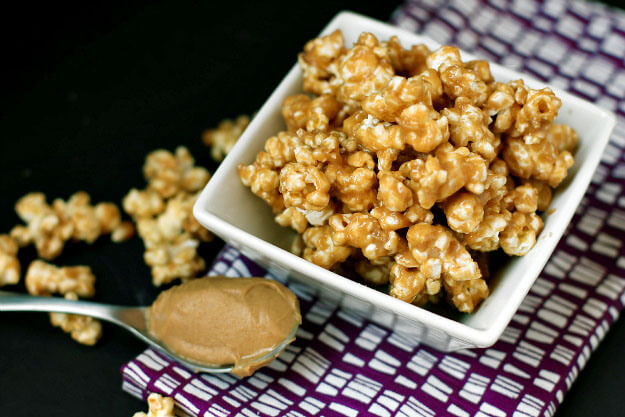 Peanut Butter Popcorn from Jessica at Hungry Gems (GF)
Possibly the easiest peanut butter treats around. Excuse me...I need to make this right now!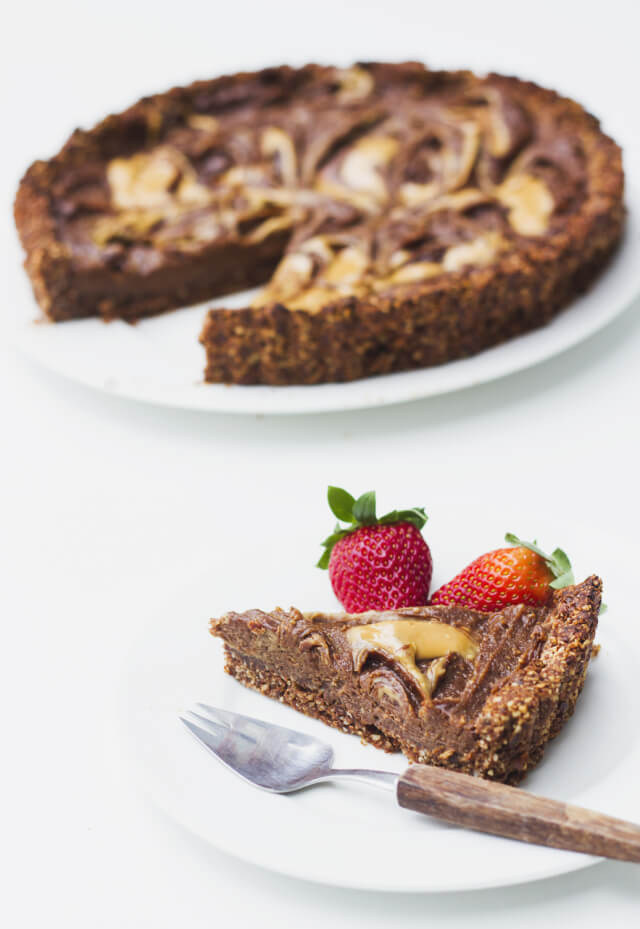 Raw Chocolate Peanut Butter Tart from Phoebe at Pheebs Food (GF)
This tart covers all the bases. It's raw vegan and gluten-free and I just want to plant my face in it :)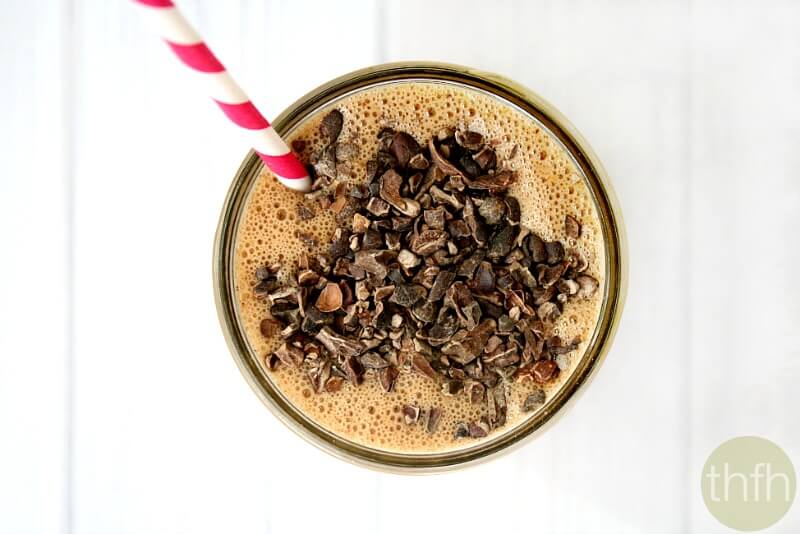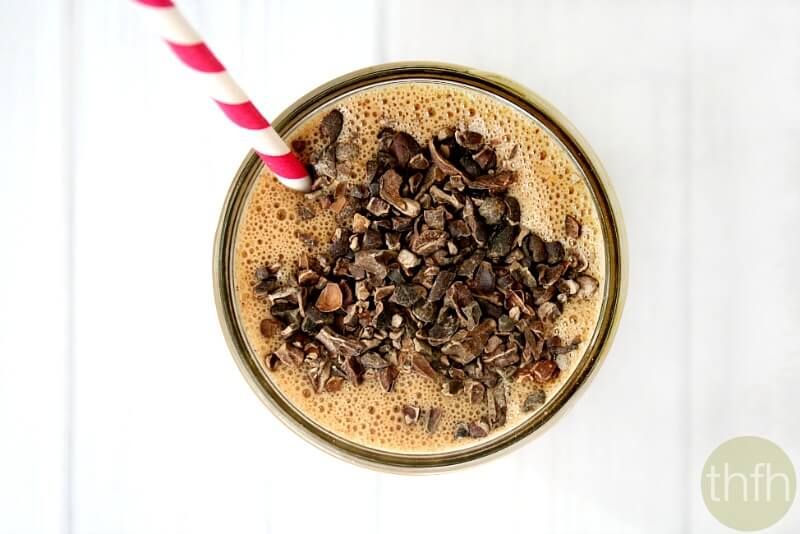 Chocolate Peanut Butter Protein Smoothie from Karielyn at The Healthy Family & Home (GF)
We could always use more protein in our diets so this is perfect. Made with almond milk and topped with raw cacao nibs.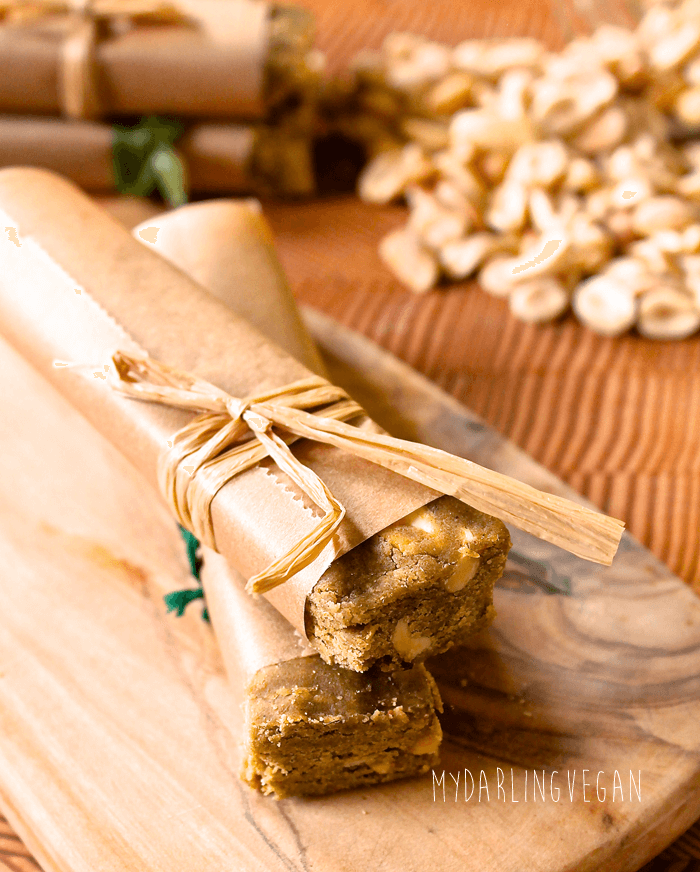 Peanut Butter Date Protein Bars from Sarah at My Darling Vegan (GF)
1 of these bars is a staggering 18g of protein! Now, that's a real vegan protein bar!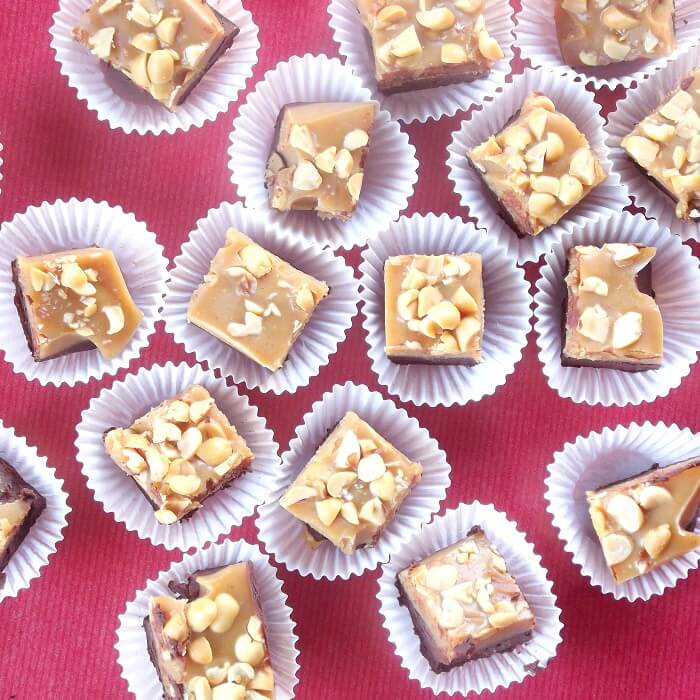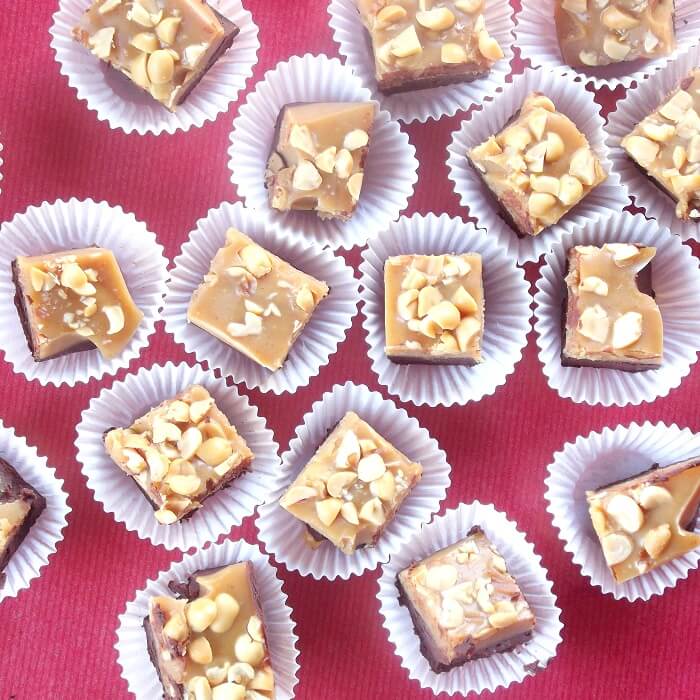 Chocolate Peanut Butter Fudge from Alissa at Connoisseurus Veg (GF)
Last but not least, fudge. Chocolate fudge layer topped with a peanut butter fudge layer topped with crunchy peanuts = Heaven!
Thanks for joining me on this journey of delicious vegan peanut butter desserts!
I hope you've been inspired to try out some of these tasty treats for yourself. Whether you're a die-hard peanut butter fan or just looking for a tasty plant-based dessert option, there's something for everyone on this list. So go ahead and whip up a batch of vegan peanut butter cookies, or try your hand at making a creamy peanut butter mousse. Whatever you choose, I guarantee it will be a sweet and satisfying treat that everyone will love. Happy baking!
Browse through more vegan roundup lists here:
Check out some of my favorite vegan desserts on my site as well!