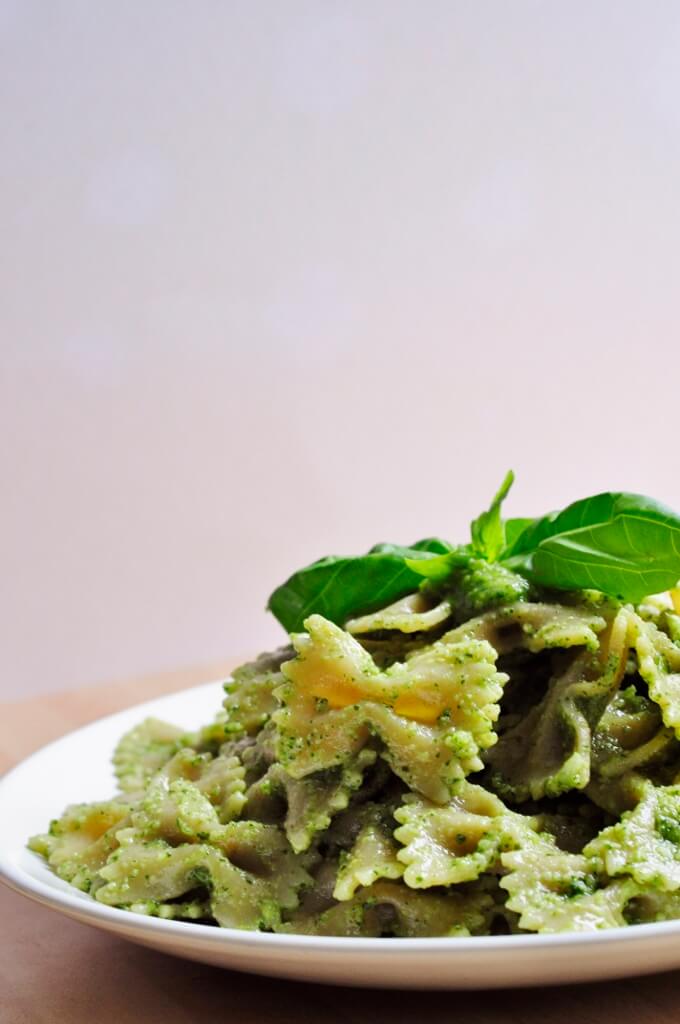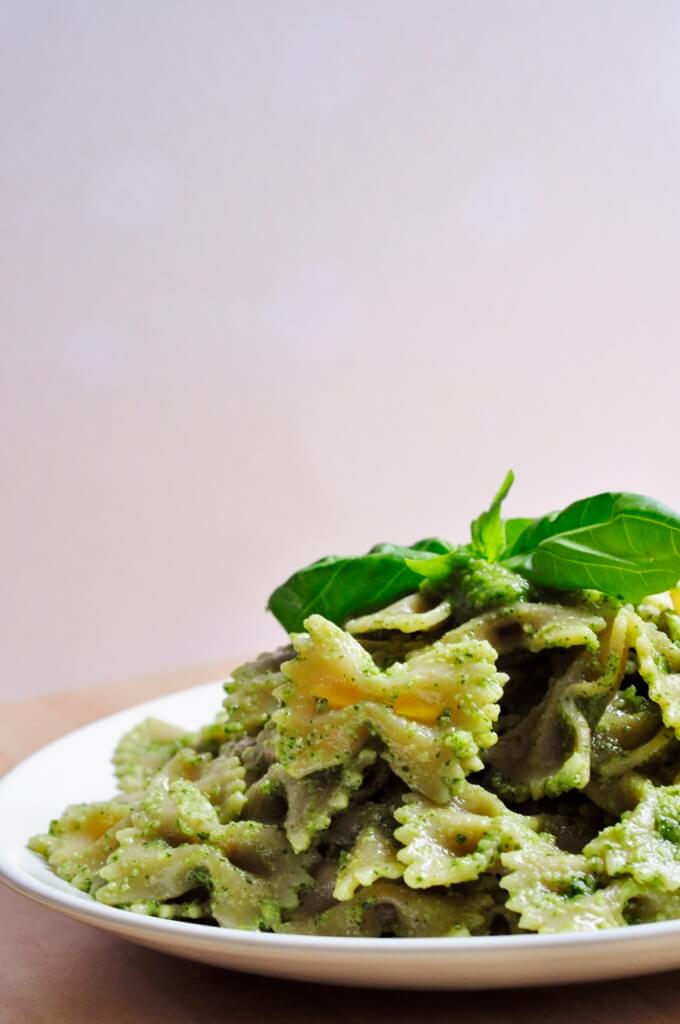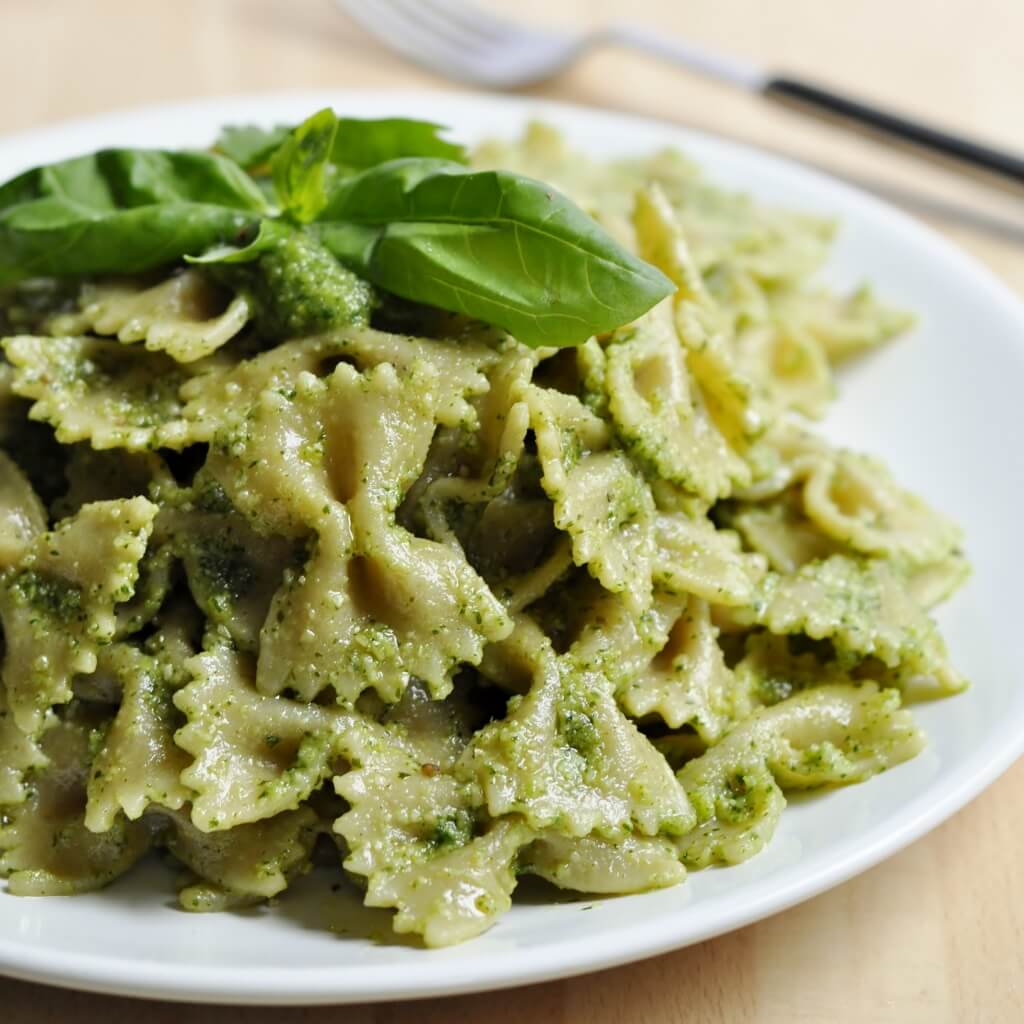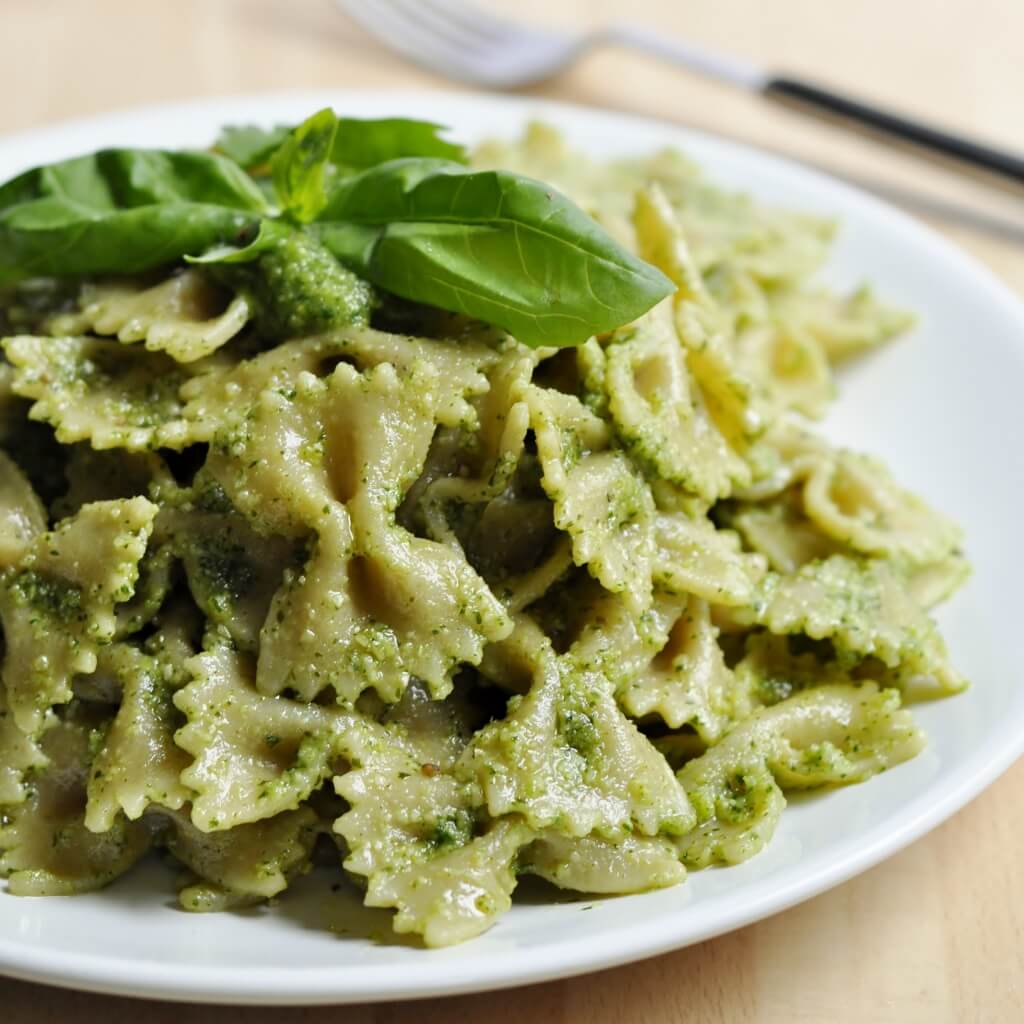 My family and I eat pesto at least once a week. Obviously, because pesto is super delicious but mainly because it is one of the fastest dinners you can make. With two little boys always demanding attention, I sometimes don't have the time or energy to stand in the kitchen for an hour. That's where pestos come in. In the time it takes the pasta to cook, you can whip up a delicious pesto for it.
Another reason why we're eating so much pesto...My 16-month-old demands that he always eat with a fork. Which is good but also makes a huge ginormous mess when we try to give him soup, cereal, or anything with a lot of sauce. Pesto clings to the noodles so there are no giant splats of tomato sauce landing on the floor, walls, hair, and every other imaginable place. Sure, we still have the occasional noodle that falls on the floor. However, my little chunk loved this Cilantro Basil Pesto so much that he was extremely diligent in eating it. I was shocked. His bib was spotless, his hand (licked) clean, and there was no need for a full body scrub. He did have a beautiful bright green smile though!
I used to always buy my pesto sauces at the store until I learned that even the best vegan store-bought pesto doesn't come close in flavor to homemade pesto. The freshness and rich green color are not something that any manufacturer can put in a jar. Just make your own...it's so worth it!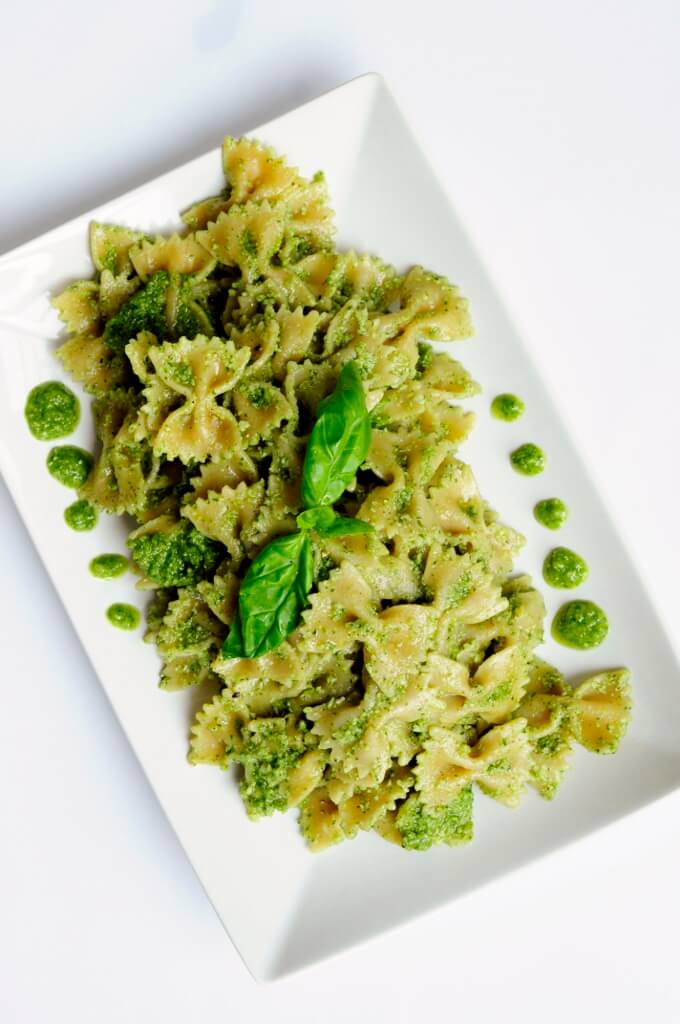 When I made this Cilantro Basil Pesto I was really planning on just making a simple basil pesto. I didn't have enough basil left though but still had a lot of cilantro so I decided to combine the two. I also added a chunk of ginger to it for more flavor. The result was amazing! The best part is that there are no elaborate directions. Pop all the ingredients in a food processor or blender, pulse, and...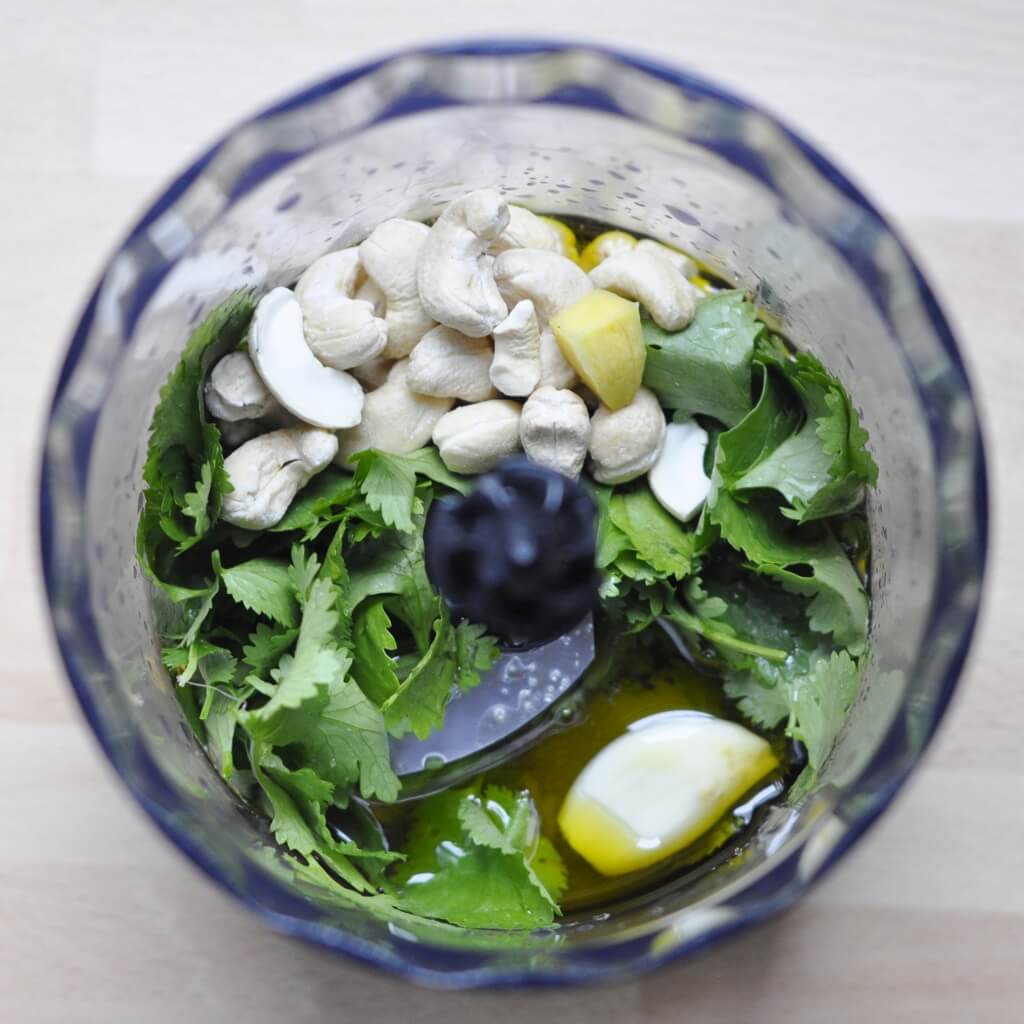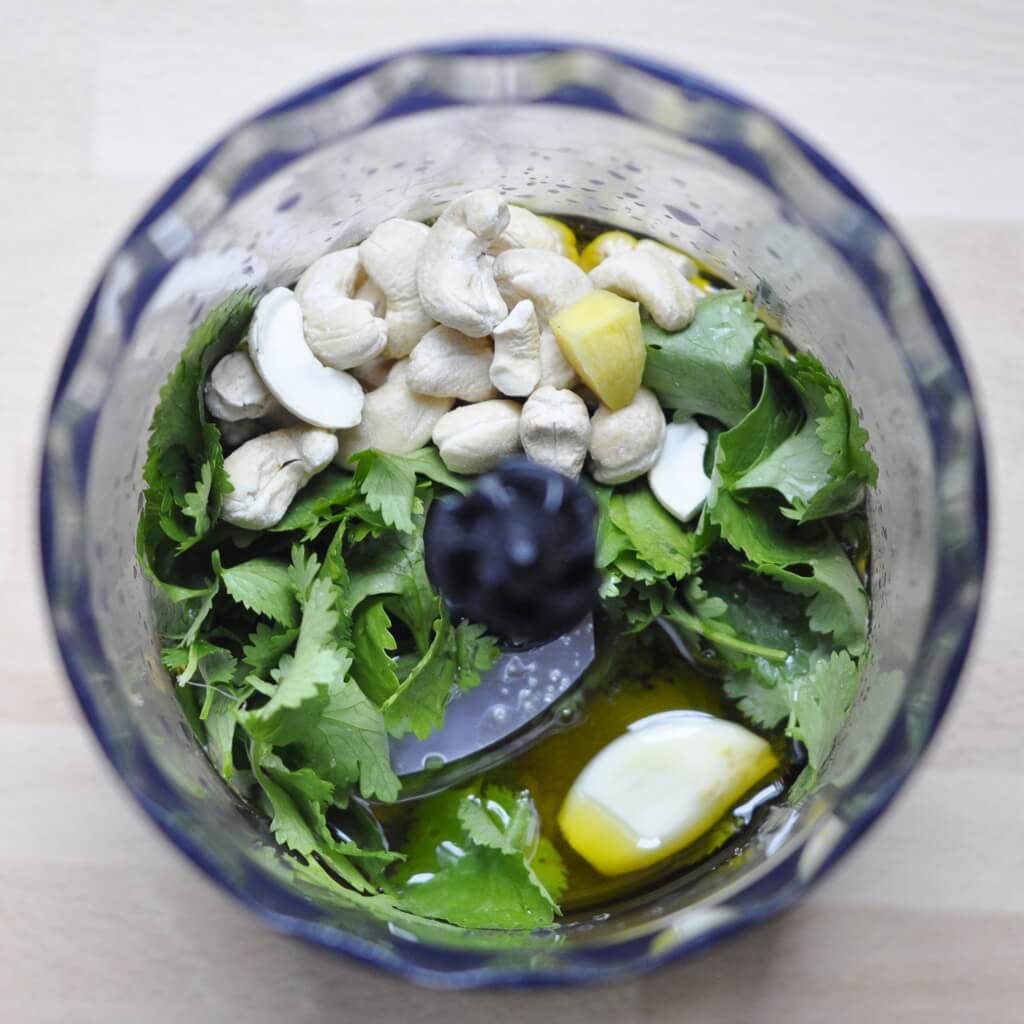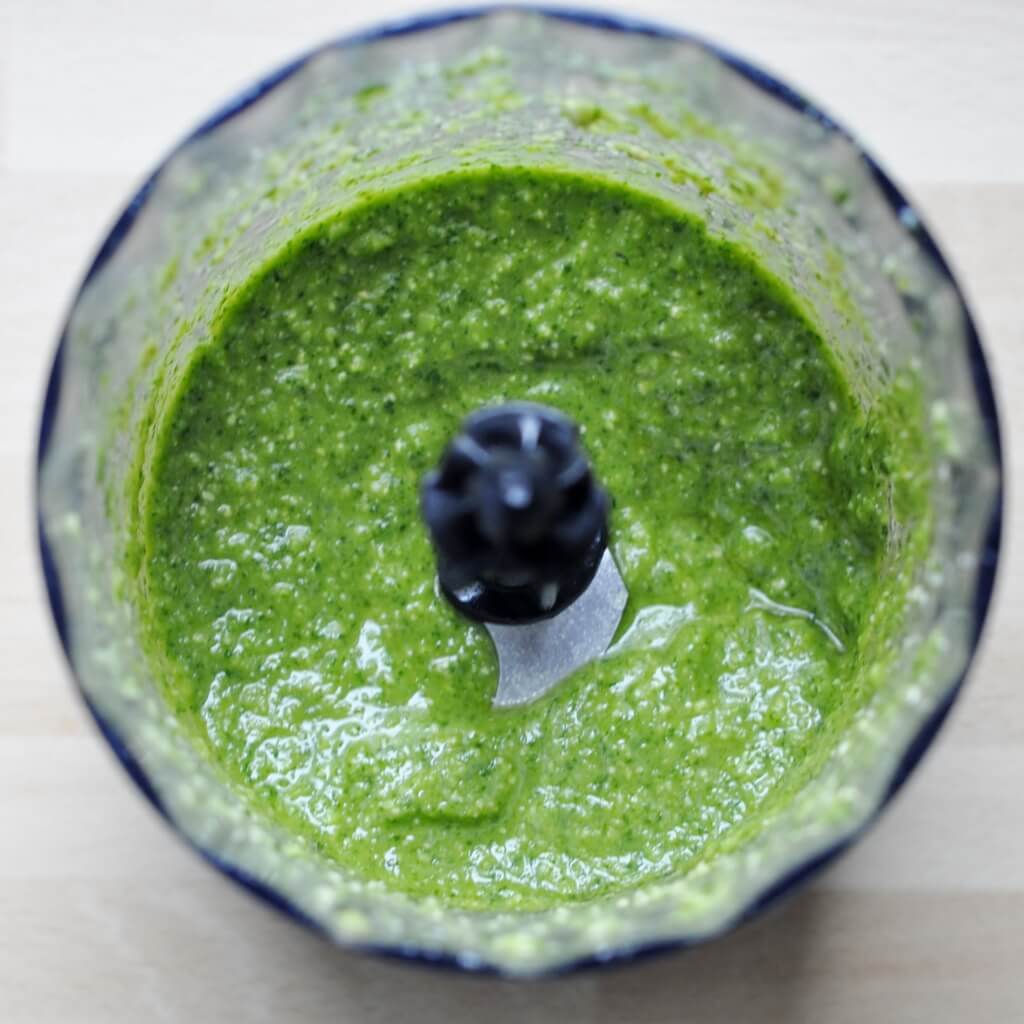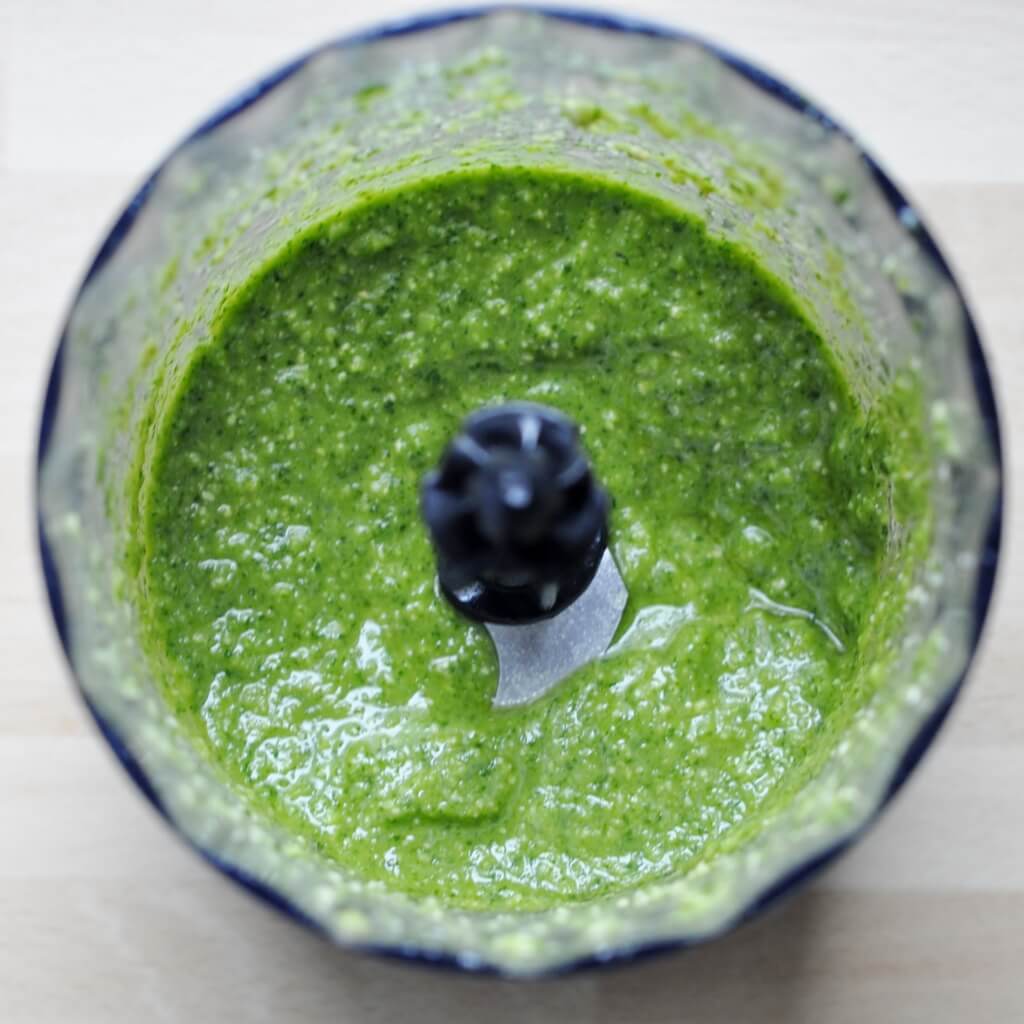 Done!
Now mix Cilantro Basil Pesto with your cooked pasta and serve.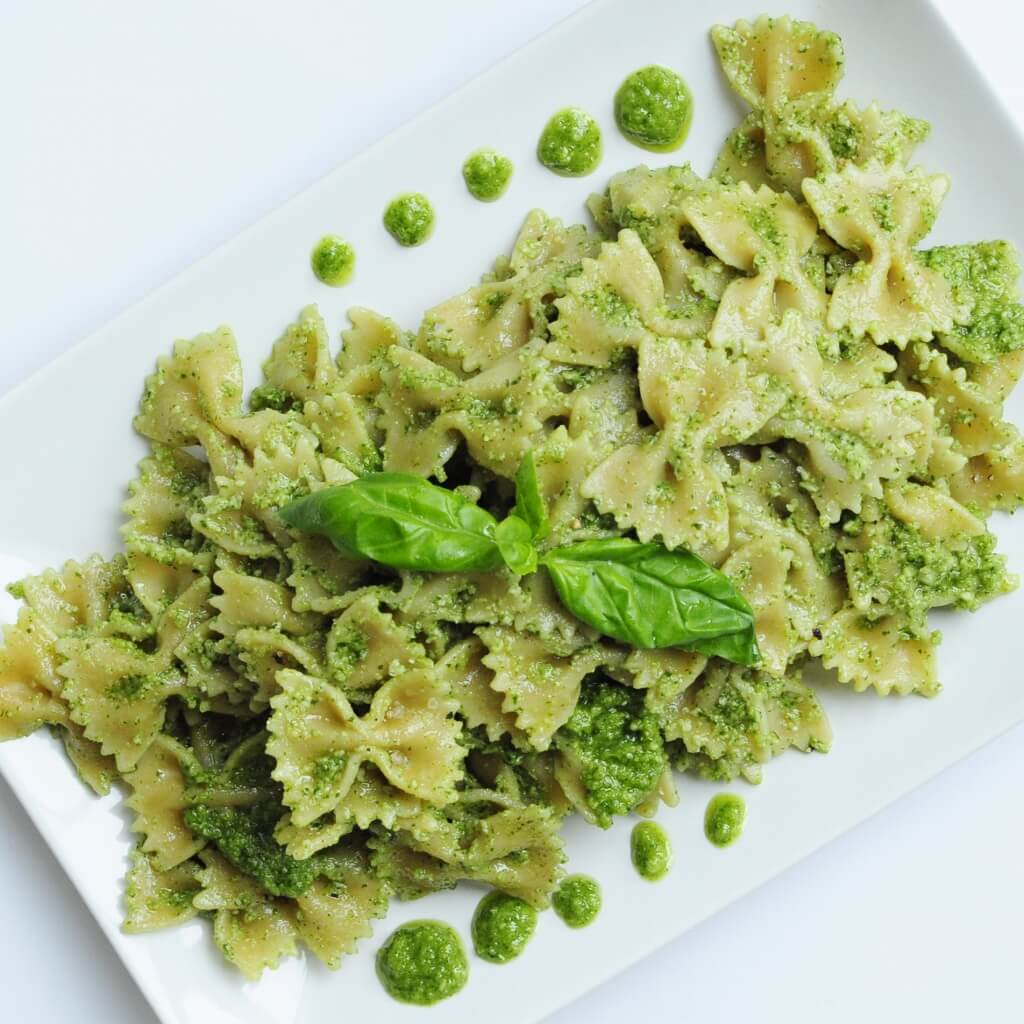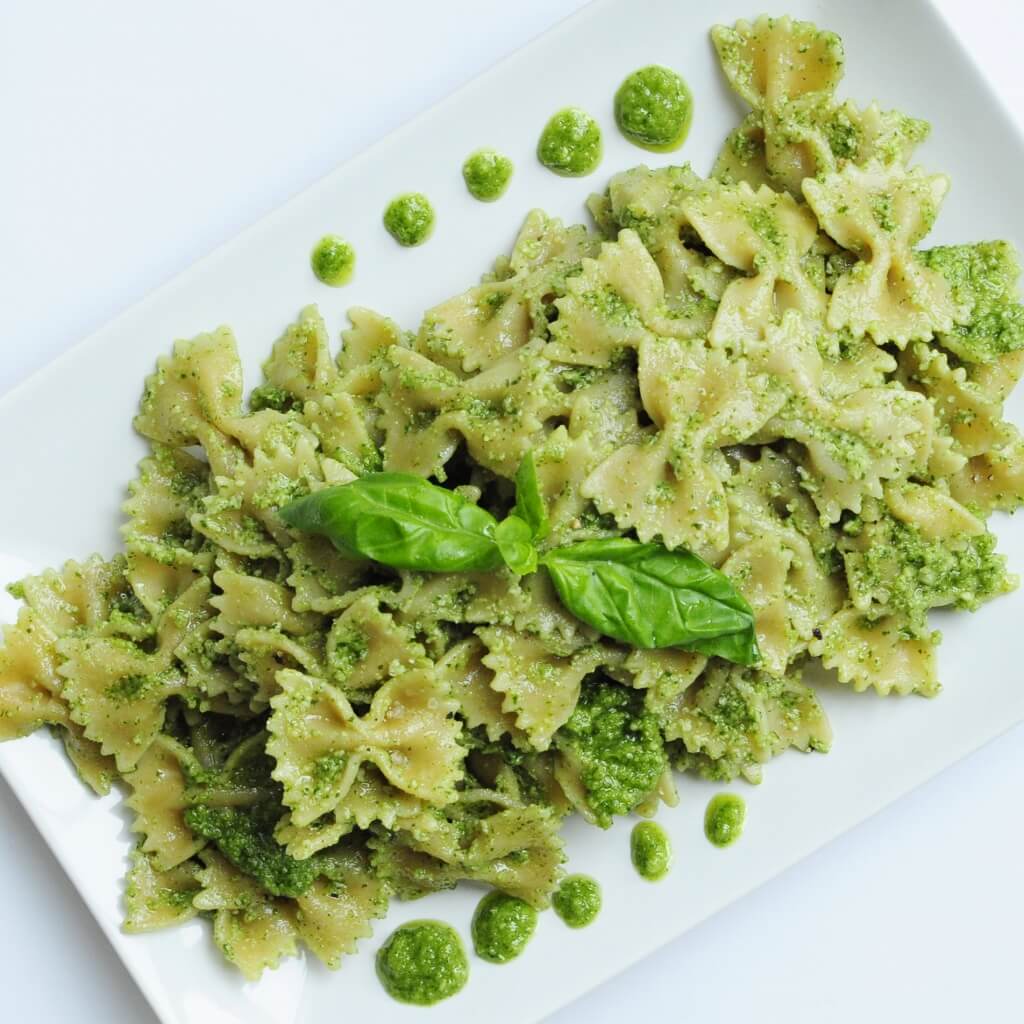 If I have leftover pesto I love putting it on sandwiches, vegan Caprese salads, on pizza,  or as a garnish for soup. What is your favorite pesto use?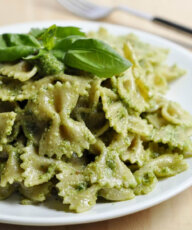 Cilantro Basil Pesto Pasta
Ingredients
4

cups

Whole Wheat Pasta

uncooked Farfalle or Gluten-free Pasta , cooked

½

cup

Basil

fresh

1

cup

Cilantro

fresh

½

cup

Cashews

raw, unsalted

¼ to ½

teaspoon

Ginger

fresh

½

cup

Olive Oil

¼

teaspoon

Salt

1

large clove

Garlic

½

teaspoon

Lemon Juice

Fresh Cracked Pepper

optional
Instructions
Blend all ingredients (except pasta) in a food processor or blender. Blend until smooth or slightly chunky according to preference.

Mix pesto together with hot pasta and serve with fresh crack pepper.
Recipe Notes
1) Pesto tastes delicious either over hot pasta or in a cold pasta salad. 2) if not used right away, store the pesto in an air-tight container topped with a layer of olive oil to keep fresh.3) Use gluten-free pasta or vegetable noodles to make without gluten.
If you are a member of the anti-cilantro community, then I suggest you try this Parsley-Walnut Pesto instead :) 
Looking for some other delicious, vegan dinner recipes? Check this out!