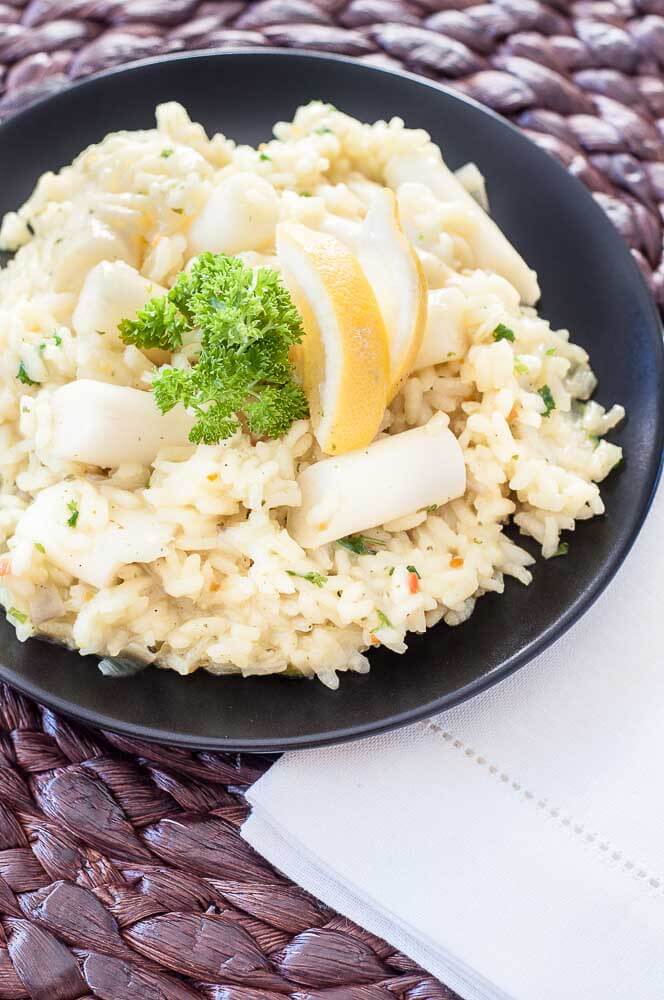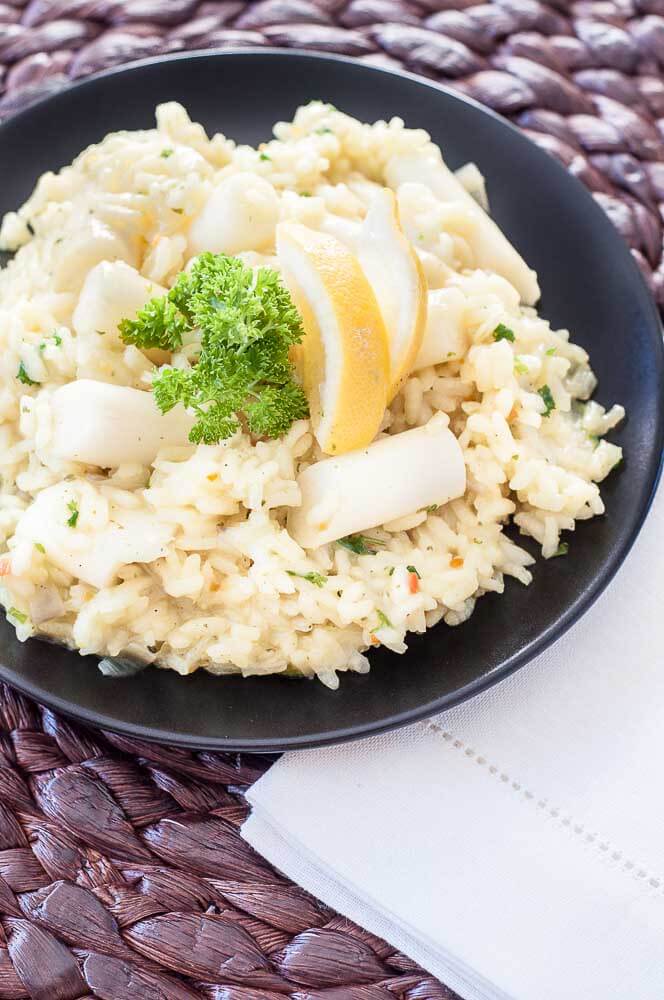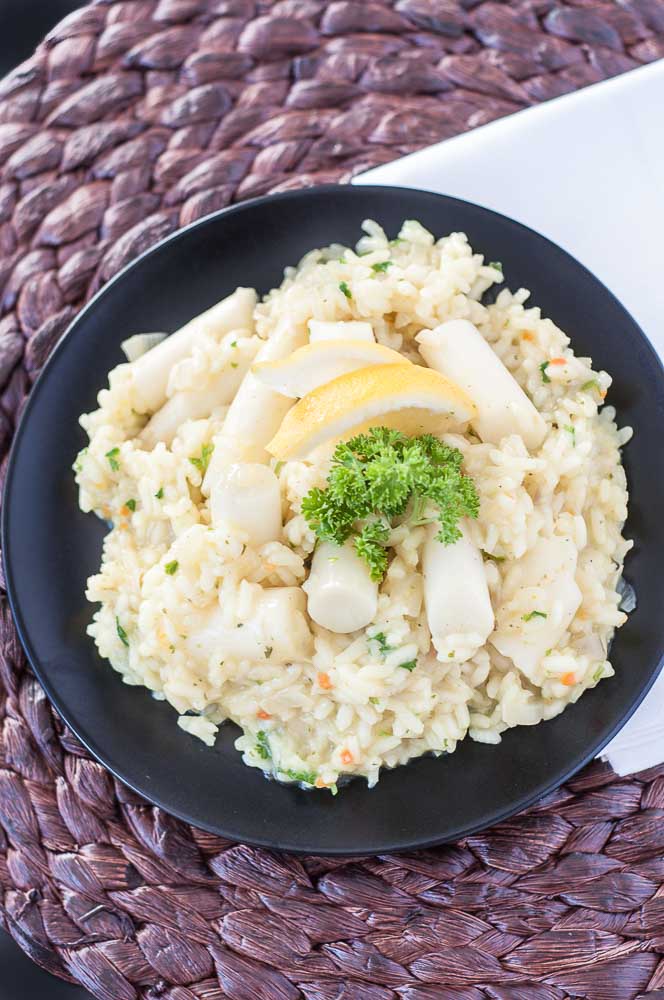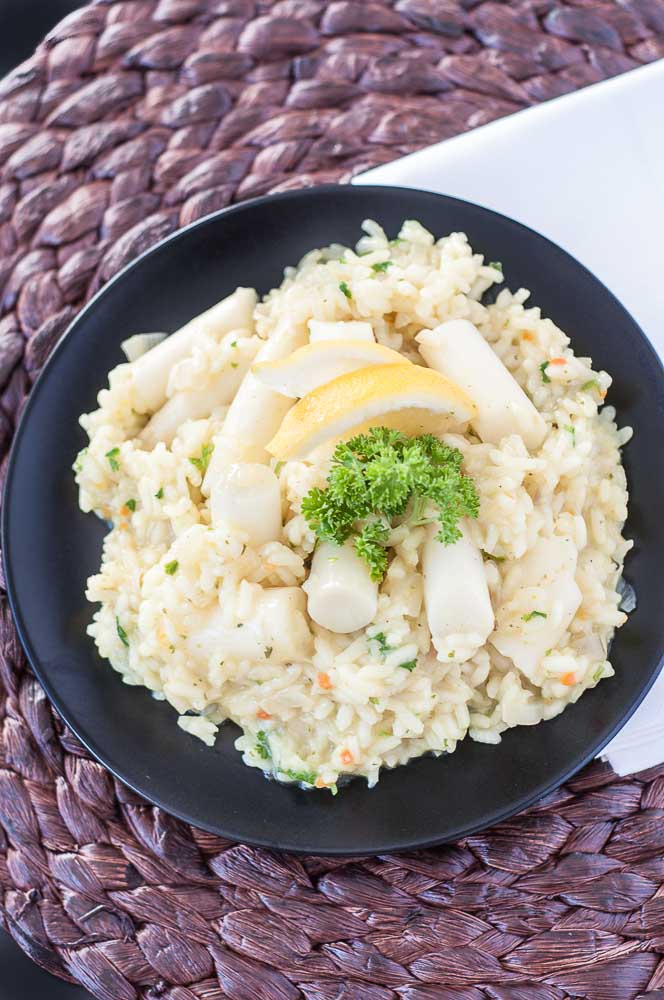 I used to not be a big fan of asparagus until I discovered white asparagus. It's pretty big in Europe especially in France and Germany, which is where I first ate it. You are able to find it more often now in the US though too. Check out Farmer's markets or health food stores when in season.
If you've never heard of white asparagus you might be thinking what the difference between green and white asparagus is. Good thing I prepared a list for you :)
White asparagus is the same plant as green asparagus. White asparagus is white because it is kept from sunlight. Without sunlight plants can't produce chlorophyll which is the pigment that causes plants to become green.
Officially white asparagus is harvested from the end of April until the end of June. You'll still be able to purchase it in July and August though too.
White asparagus is called spargel in Germany. I've even heard someone call it albino asparagus :D
Green and white asparagus also vary in taste, very similar to the taste difference between broccoli and cauliflower. White asparagus is far more tender and has a very delicate taste.
Asparagus is up to 90% water and is low in calories (roughly 15 calories for every 100 grams (3.5 oz).
White asparagus is traditionally eaten with a hollandaise in Europe. Unfortunately, that's difficult if vegan :/
If white asparagus is fresh it will squeak when two are rubbed together.
Now that you probably know far more about white asparagus than 98% of the people living in the US, you might want to start off with a yummy white asparagus recipe.
Even though it's warm out, I still like a good risotto and asparagus has such a delicate flavor that you don't need to make a complicated one. A simple flavor profile works wonders with asparagus.
If you've never made a risotto before then don't shy away now. This might be one of the easiest risottos you can make. The trick to a good risotto is to first sautee the rice before adding any broth until it becomes translucent around the edges of each grain of rice. This is the first vital step of getting a nice creamy risotto.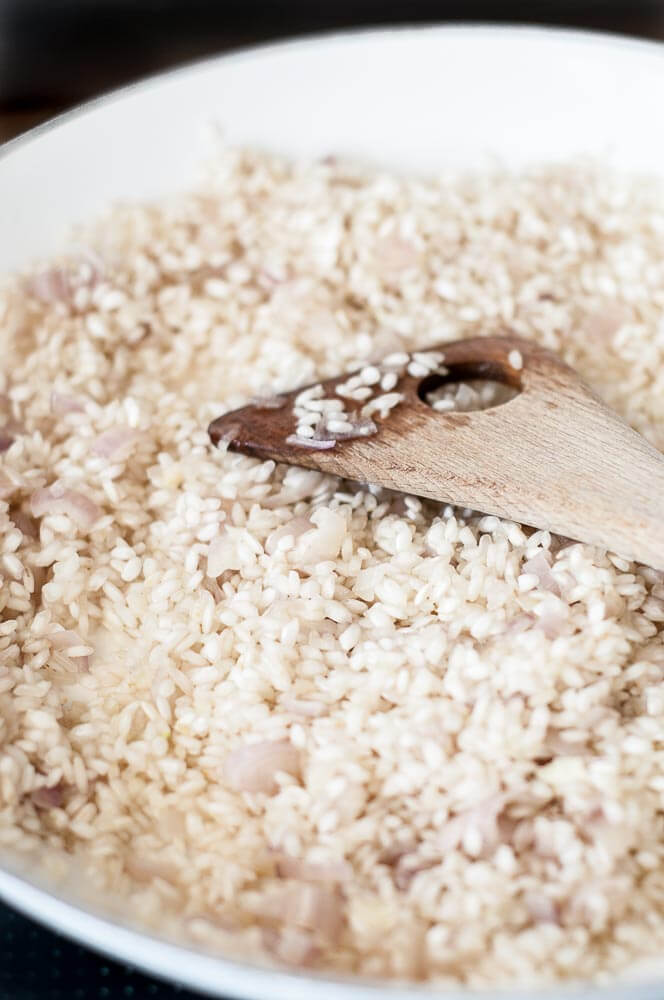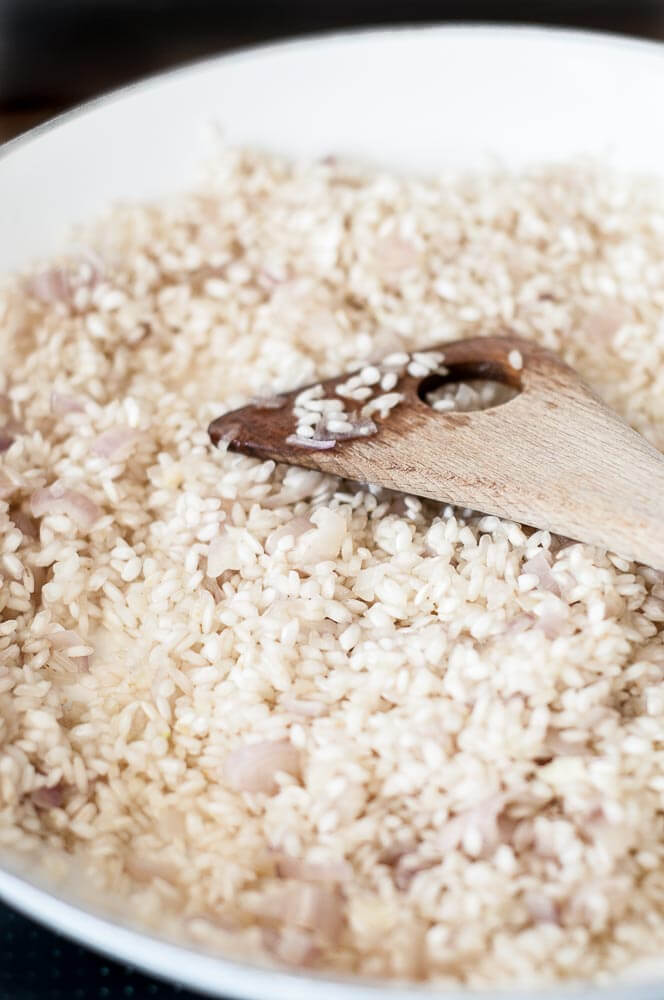 Then add your broth 3/4 of a cup at a time, allowing the rice to absorb it before adding more. A general misconception about risotto is that you have to stir it non-stop. This isn't true. You want to stir it occasionally, if you want your rice to be creamy. Near the end you'll add the cooked asparagus, parsley, lemon zest, and last cup of broth.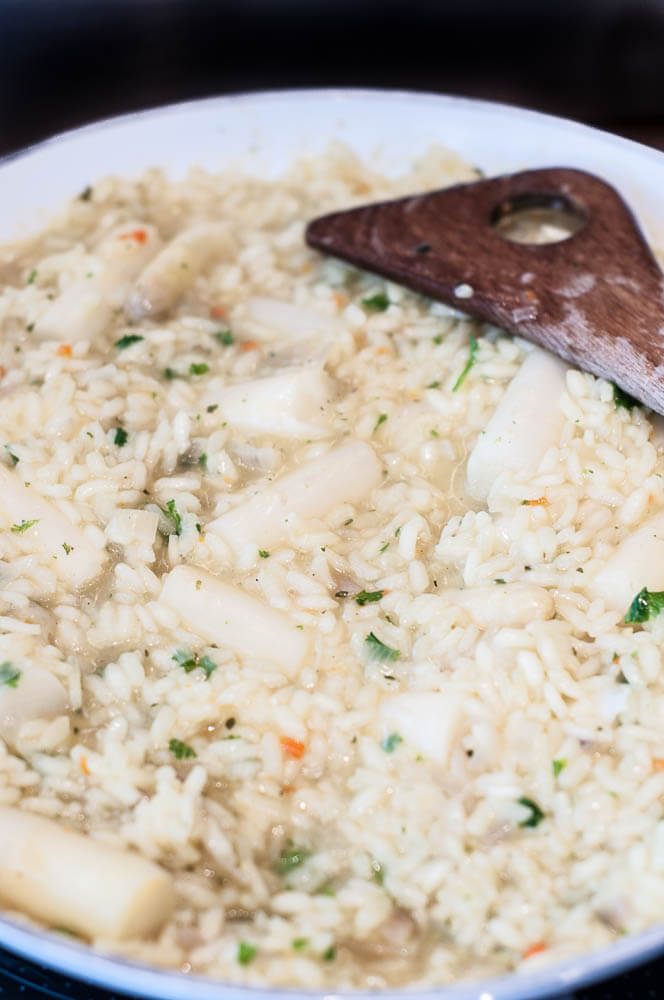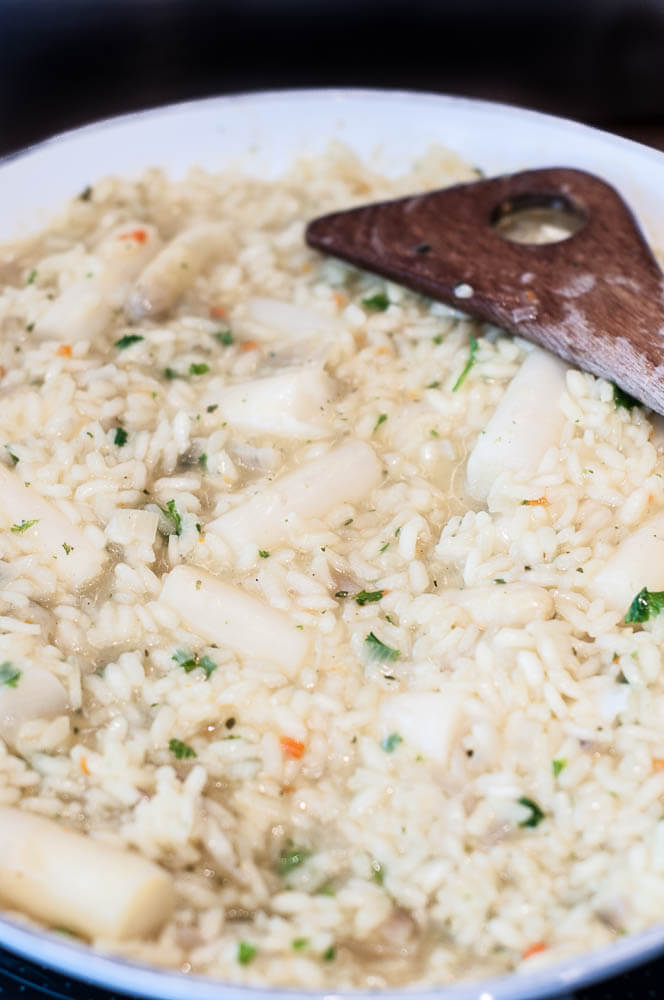 Once the last of the broth is absorbed you are ready to serve! Most often times risottos have Parmesan cheese or a vegan substitute for it of some kind. This recipe doesn't need it and it definitely doesn't seem like it's missing something. Just add some fresh cracked pepper, parsley, and extra lemon juice to make for one flavorful asparagus risotto.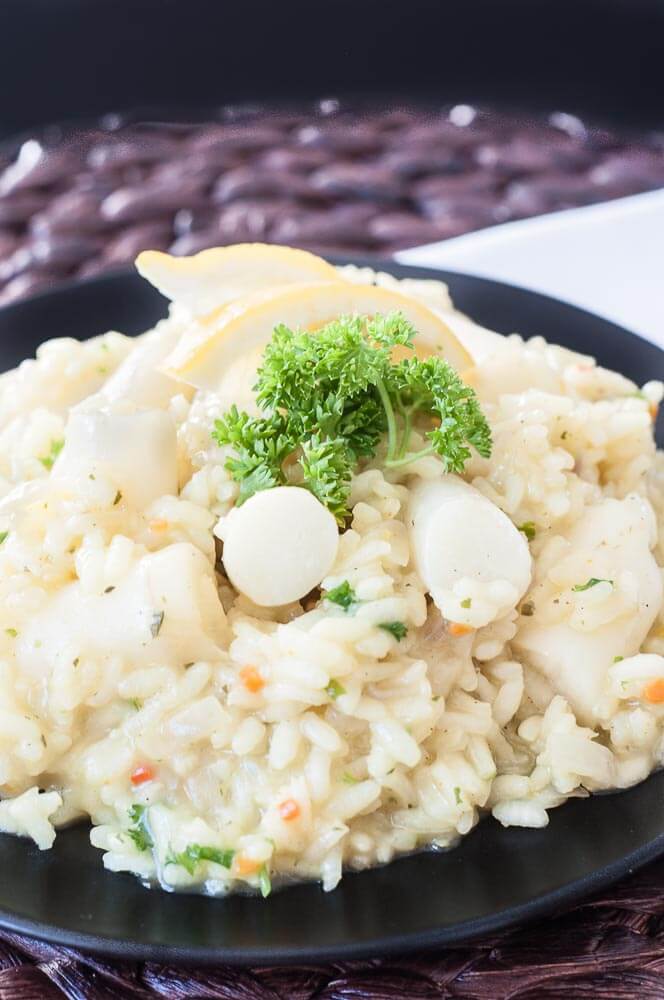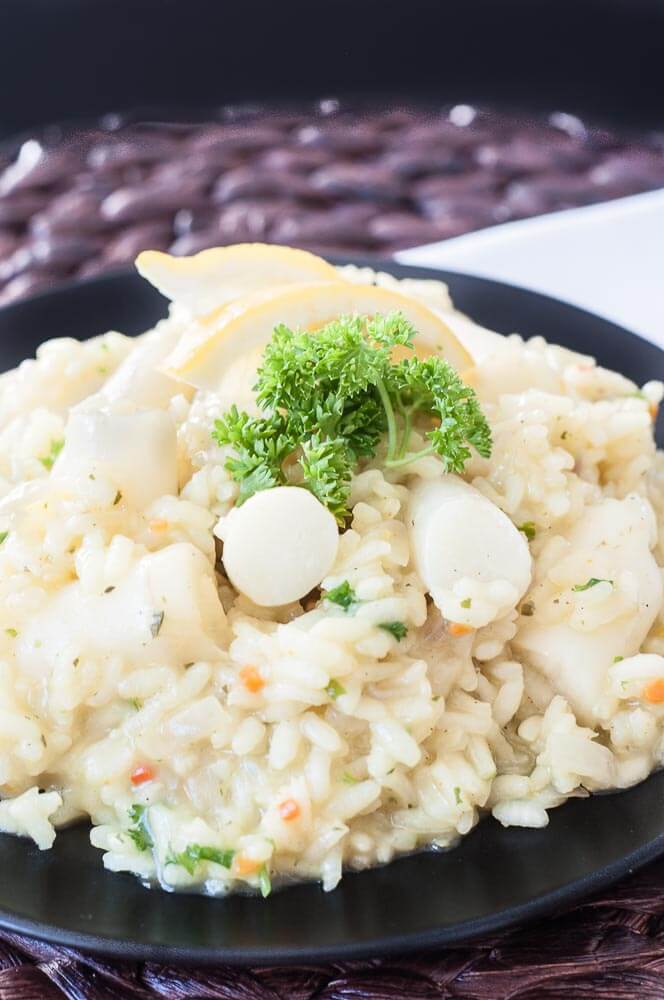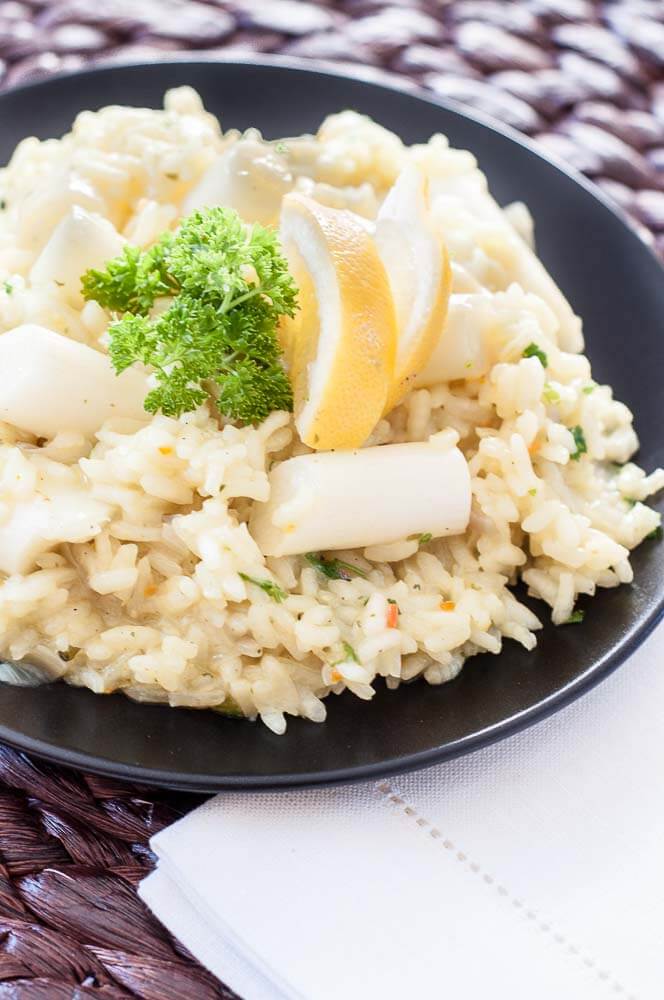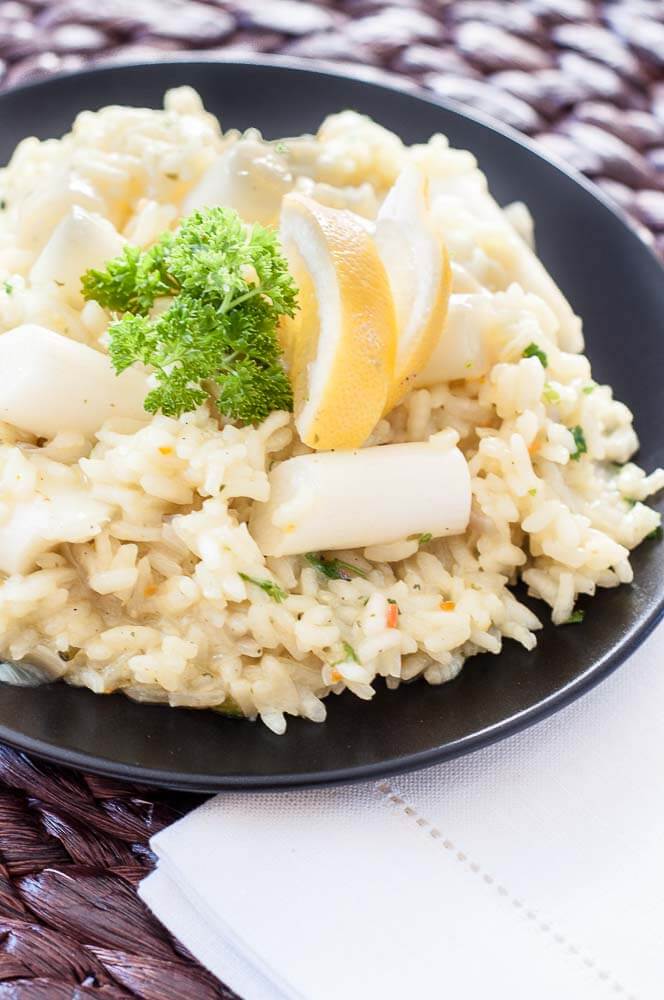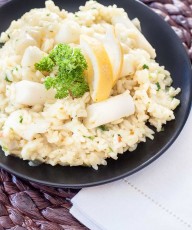 White Asparagus Risotto
Creamy risotto rice with white asparagus and hints of lemon and parsley.
Ingredients
10

White Asparagus Stalks

1

tablespoon

Olive Oil

3

Shallots

diced

2

Garlic Cloves

minced

1

heaping cup

250g Risotto Rice (Arborio, Baldo)

1/4

of a cup White Wine

can be omitted

6

cups

low sodium Vegetable Broth

1/4

of a cup chopped Parsley

plus more for garnish

Lemon Zest from half of a Lemon

Fresh Cracked Pepper

to taste

Lemon Juice

to taste
Instructions
Prepare asparagus by snapping off the ends at the normal breaking point. Toss ends. Using a peeler, peel the first layer of skin off the asparagus. Cut asparagus into 2 inch pieces and blanch for 2 minutes. Cool asparagus under cold water to stop cooking. Set aside.

In a large stock pot or sauté pan, heat olive oil over medium heat. Sauté shallots for 2 minutes. Add garlic and risotto rice. Sauté until edges of rice turn slightly translucent (roughly 4 minutes).

Stir in white wine until absorbed by rice. Then add broth 3/4 of a cup at a time, stirring occasionally, adding more once absorbed by rice. Stir in chopped parsley and lemon zest before adding last 3/4 of a cup broth.

Stir asparagus into risotto until hot.

Remove pan from heat and garnish risotto with more parsley, fresh cracked pepper and lemon juice to taste.
Recipe Notes
1) Using fresh white asparagus works best for this recipe. I've heard that you can also purchase it canned or in jars.This can be used as well though it will probably not taste as good. 2) If you can't find white asparagus anywhere, then this recipe can also be made with green asparagus. Cook the green asparagus the same as you would the white for this recipe. Don't peel the green asparagus though.