Quick n' easy to make Raw Vegan Caramel Apples that can be made in less th
an 15 minutes. Perfect for kids and allergy friendly ;)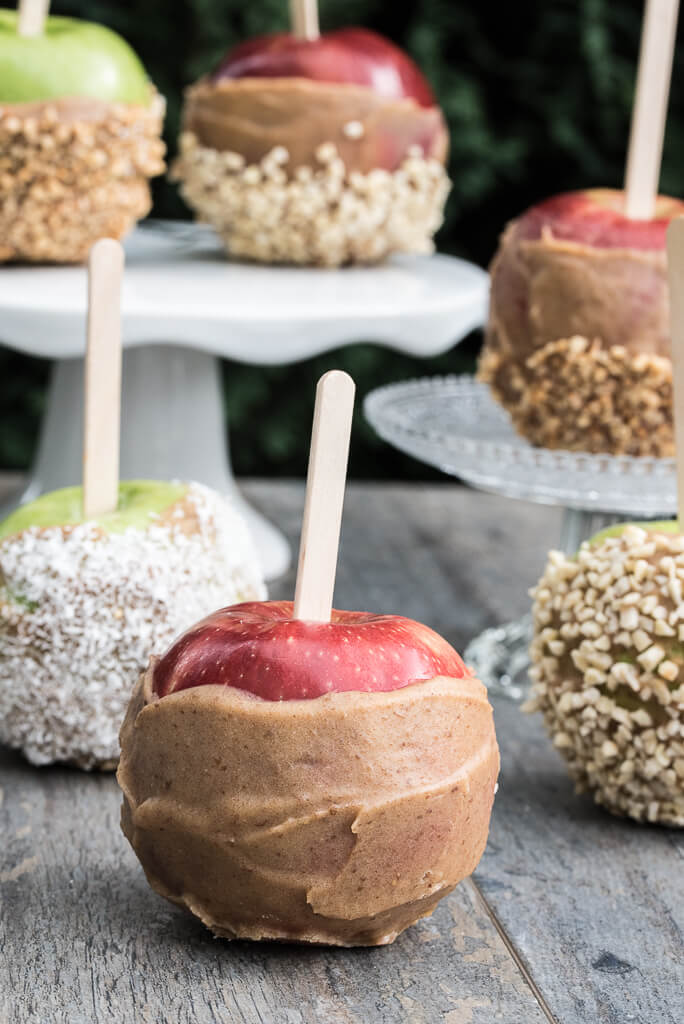 Halloween wouldn't quite be the same without some delicious caramel apples…or better yet some VEGAN caramel apples ;)
Oh wait, these are actually:
Raw Vegan Caramel Apples

Gluten-free

take less than 10 minutes to make

a kid-friendly activity and snack

sooooooooo good! No lies!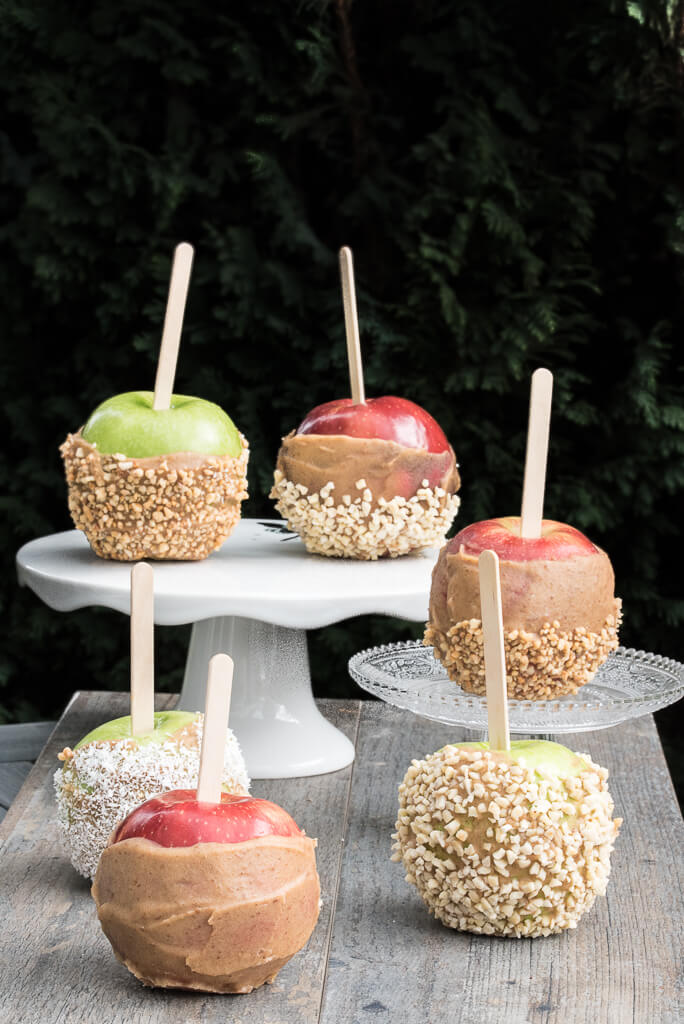 I don't mean to brag….but I will. These vegan caramel apples are basically perfection. They aren't as messy to make as regular caramel apples and you don't have to worry about heating or burning caramel in the process.
All you really need …