A Lemon Asparagus Tart made with a healthy lemon cashew sauce on 
puff pastry. Tastes how spring feels! (The sunny days…not the rainy, 
gray ones!)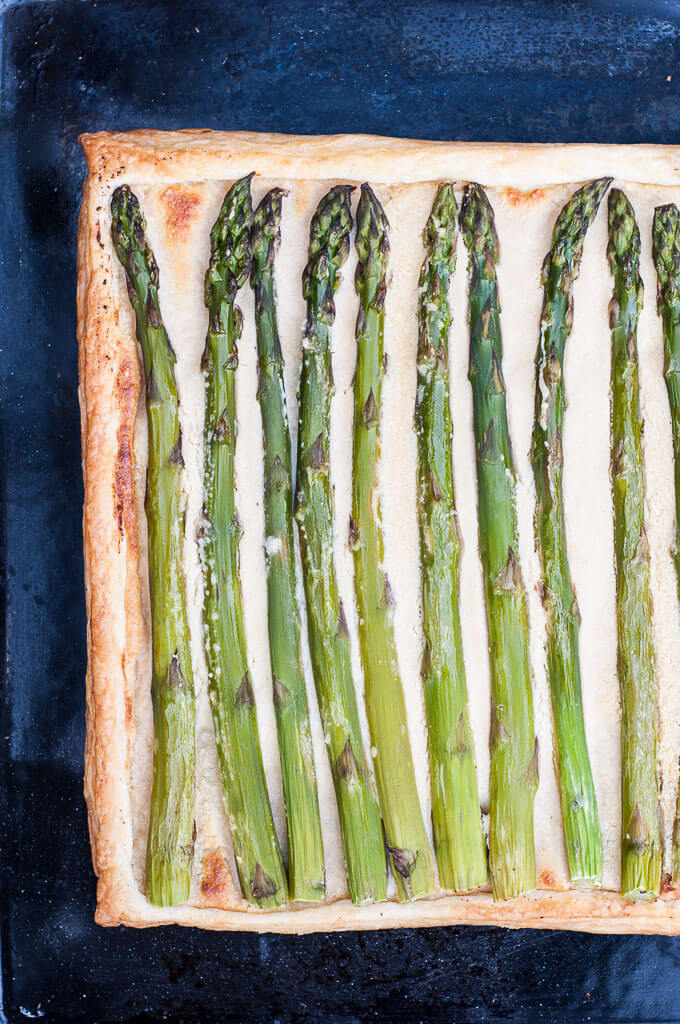 Lemon and asparagus is such a well known combo and the flavors work together so well. It's all about balance here though. Asparagus, when cooked right, tastes delicious. Just add a bit of salt to grilled or steamed asparagus and it will taste perfect.
That's why there is nothing worse than making an asparagus dish where the asparagus is overpowered by other flavors. This can easily happen if you add too much lemon in this instance.
The lemon-cashew sauce adds just the …