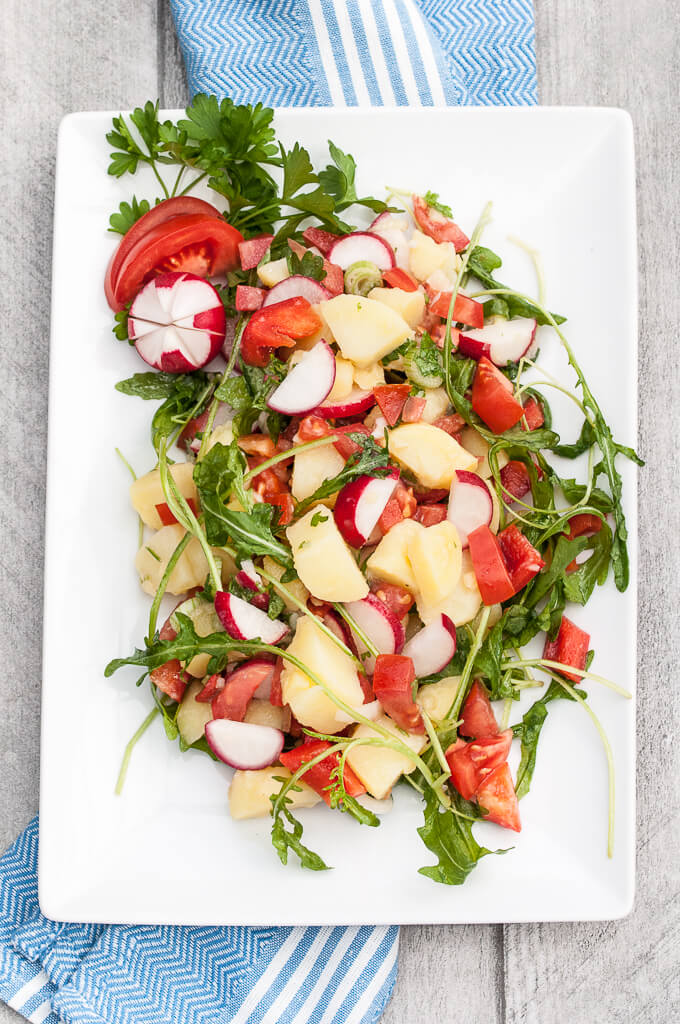 I've mentioned numerous times that I'm not a big fan of white potatoes. Sweet potatoes are edible gold to me but white potatoes…meh. They just seem to fall flat most of the time.
Don't get me wrong. I can eat white potatoes. It's just that there are soooo soooo many vegetables I'd rather eat.
Am I the only who thinks like that?
When my son said he wanted me to make potato salad, I naturally assumed he meant my sweet potato salad. I reached for some sweet potatoes to which my, sometimes bossy, 5 year old said, "Not those! I want the white ones. We need to go grocery shopping!" Oh wait, no…he definitely said "YOU need to go grocery shopping."…