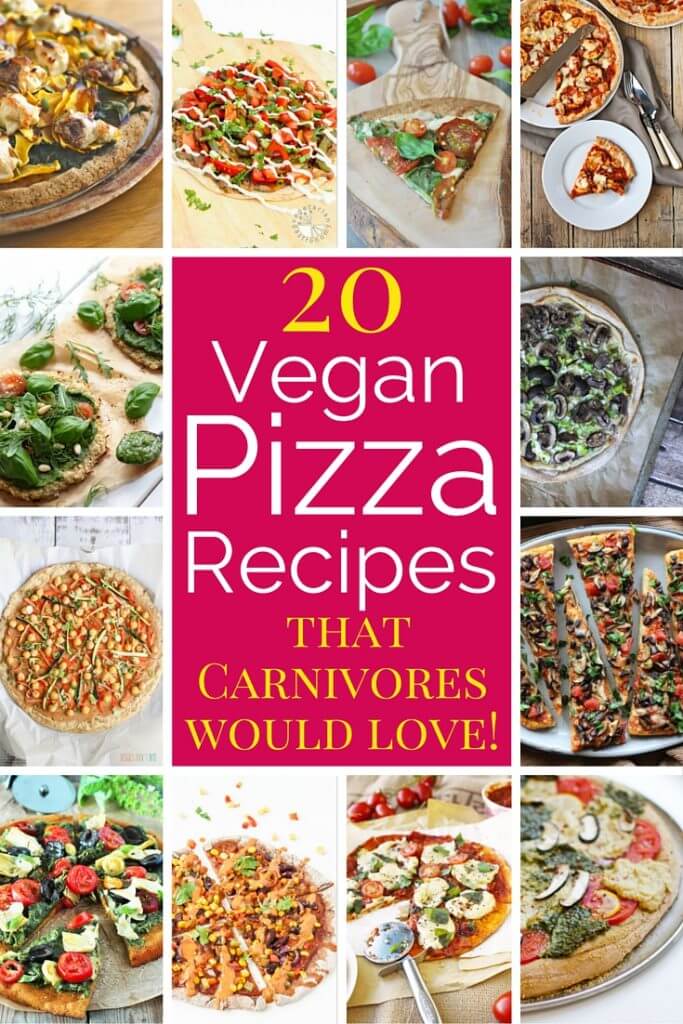 So who doesn't love pizza? *crickets**crickets*
Exactly my point :)
I put together a list of 20 totally drool-worthy vegan pizza recipes that could even get all the meat eaters you know on their knees begging for more! It's a tough task but completely doable. Thanks to the creativity and genius recipe IQ levels of some of my favorite vegan food bloggers this list was fairly easy to put together.
You might think that this is ridiculous. There is no way a die-heart meat eater would go for any of these. Well let's test it out.
So your Grandma loves bacon? No biggie. Got Granny covered!
Your cousin twice removed can't live without mozzarella? Easy peasy.
Your half brother's evil twin's…