BANANA WAFFLES!

Actually, they are VEGAN BANANA WAFFLES and that's great because otherwise we wouldn't be eating them, right?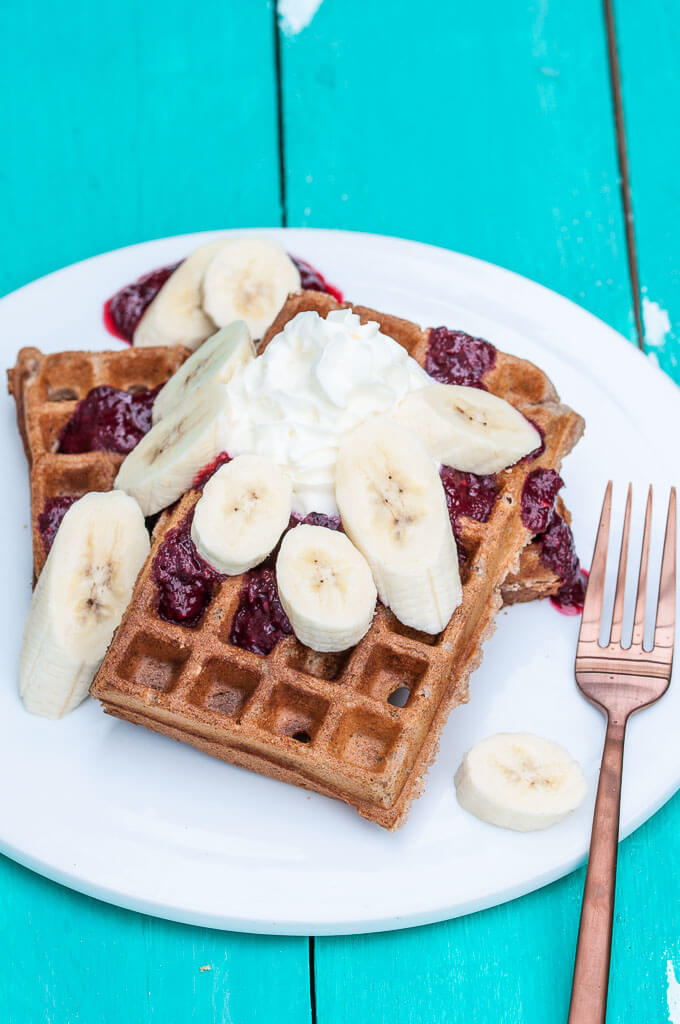 I've mentioned before that I'm not a huge breakfast person. I usually just want something quick and simple to get my groggy, caffeine-fiending brain something to start functioning. Yea, you know me too well…it's just coffee I want in that moment ;)
Just because I'm not a morning or breakfast person doesn't mean that I don't like breakfast foods.
I like them! Waffles are my thing. Love them! Almost as much as Leslie Knope. I kind of like them more for lunch and dinner though. Is that weird? It might be. If I have to ask, then it probably is…
Oh well.
It really doesn't matter when …