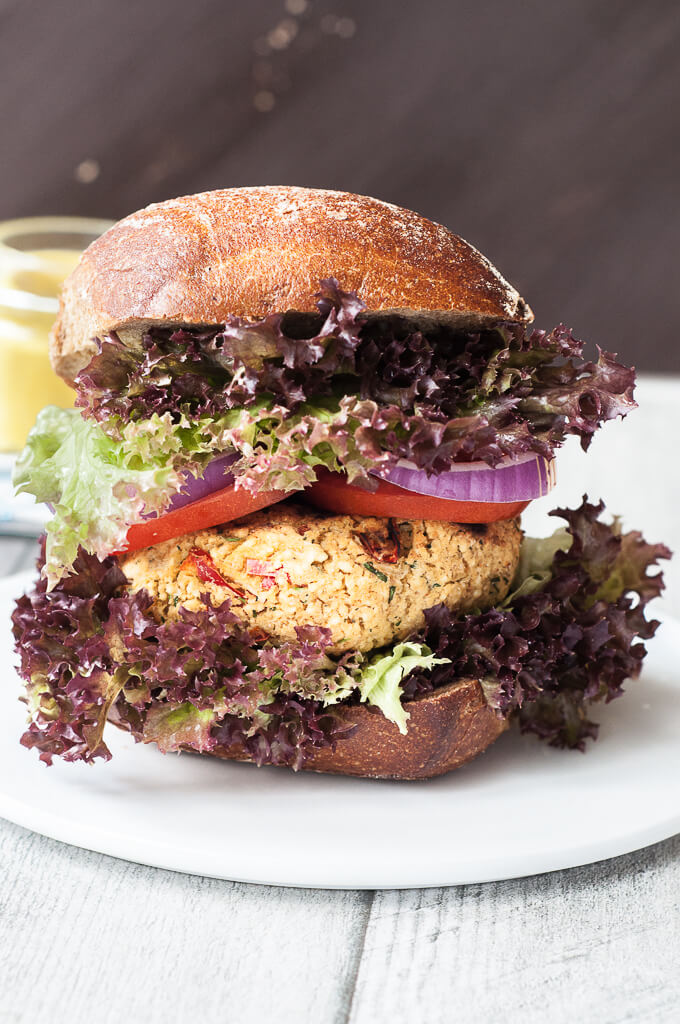 I have an absolute veggie burger obsession. Not just with this Couscous Burger recipe I'm sharing with you today but just in general.
Usually a food blogger who has an obsession tends to make lots of posts about that types of dish. Remember that hummus phase I went I'm going through? (Hummus, Hummus, Hummus, Hummus & a ton of hummus).
Hummus I make in LARGE batches. Veggies burgers I usually don't. With veggies burgers, I make and eat them so quickly that I generally have no time/willpower to actually turn them into a post and recipe. If I'm feeling very generous, then I'll post the recipe on Instagram.
However, that really doesn't happen too often. You'll notice that that post was a year ago…oops. Guess I'm not as generous as I thought I was.
I've decided to change my lazy veggie burger ways and to actually start posting more of them. The first one I'm sharing with you is my Chickpea Couscous Burger. Couscous is such an easy grain to work with. Just pour hot water over it, cover and…