Making a vegan cottage cheese has never been easier. A quick, vegan cheese recipe that takes less than 10 minutes to make!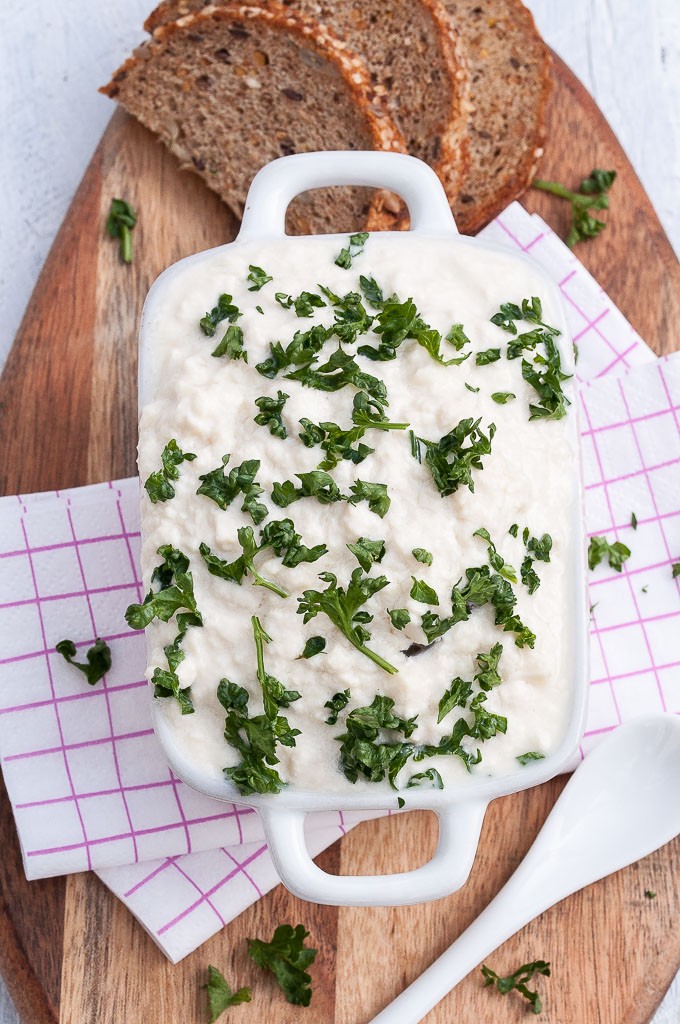 So you went vegan and now you are craving cottage cheese? Well, well, what do you know? A vegan cottage cheese recipe!
This vegan cottage cheese only takes a few minutes. I do have to add though that this by now means will fool someone into thinking that they are actually eating cottage cheese. The same way that vegan cheesecakes don't taste exactly like a cheesecake made with dairy. That doesn't imply that it doesn't taste good, it does, but in it's own unique vegan way.
Vegan cottage cheese is perfect for you if …